Samara shares exactly what she eats each week to maintain her 17kg weight loss
Samara has been following The Healthy Mummy 28 Day Weight Loss Challenge and drinking the delicious Healthy Mummy smoothies for nearly three years.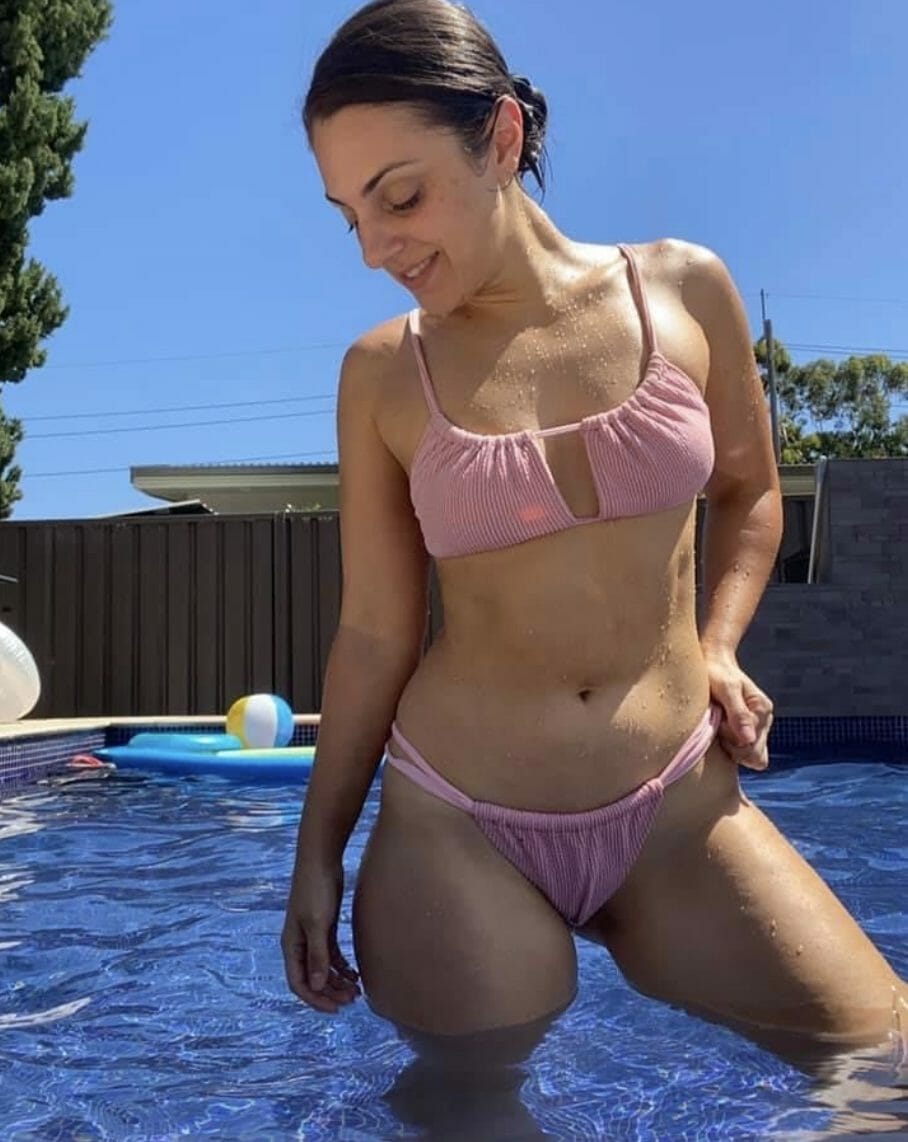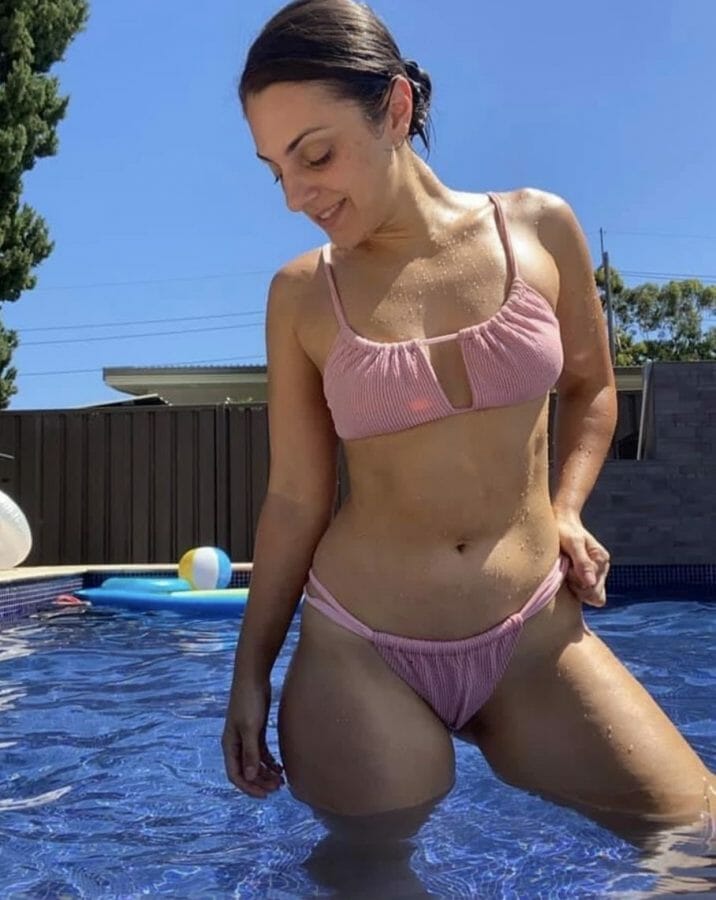 In that time she has lost 17kg and she now has enviable abs as well. So what exactly did Samara eat from the Healthy Mummy App?
The beautiful mum-of-two shares her meal plan for the week below…
Samara shares what she eats each week
Samara says when she first thought about starting a diet, she convinced herself that she would be eating carrot sticks and lettuce leaves for every meal.
"I thought of boring repetition, bland food, and always missing out on the fun stuff. The Healthy Mummy quickly changed my perception and showed me that there is no need to restrict yourself or to cut out whole food groups," she says.
"In fact, I now enjoy food more than I ever have!"

Samara never skips breakfast, she always has a smoothie
Like so many mums, Samara would always skip breakfast. But she says after discovering The Healthy Mummy Smoothies, she now starts the day the right way.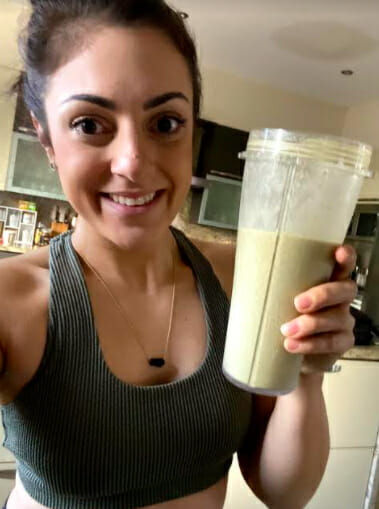 "Mornings for me were the hardest to change. For as long as I can remember, I have been a breakfast skipper. The Healthy Mummy smoothies changed that," she says.
"I now have a smoothie almost every day of the week, either as a meal replacement or a snack – some days both! There's so much variety when it comes to the different flavour combinations so I am never bored!
"When I'm not having a smoothie for breakfast, I find comfort in the fact that I can enjoy a guilt free coffee with toast. My favourite topping is good old avocado with chilli flakes and a squeeze of lemon!"
Samara likes easy snacks and preps them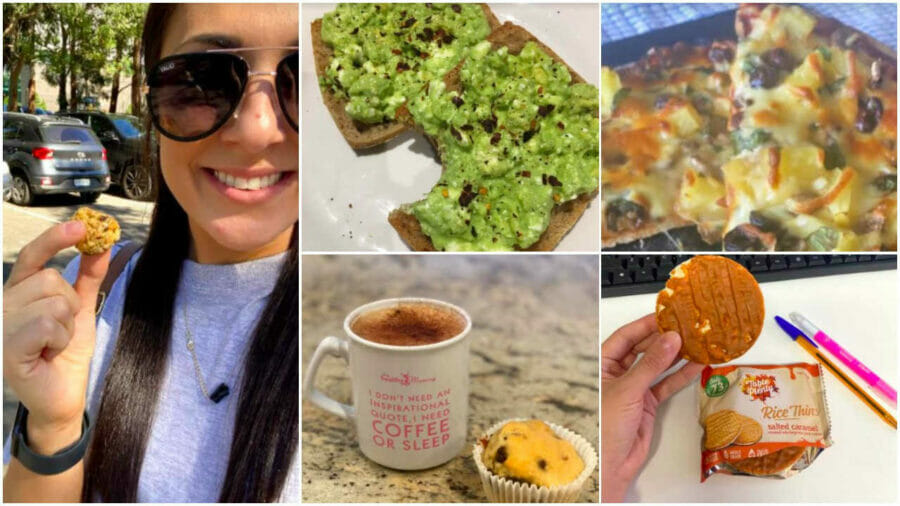 "Snacks for me have to be quick and easy to grab and go. I am very rarely at home when it's snack time so I make sure I'm prepped with homemade snacks," she says.
"I also have a few go to prepackaged snacks from the supermarket if I'm ever unprepared."
Lunch is often leftovers for Samara
Lunch is always simple and easy for Samara – whether it's a Healthy Mummy's Meal 2 You frozen meal, leftovers from the night before, or another smoothie.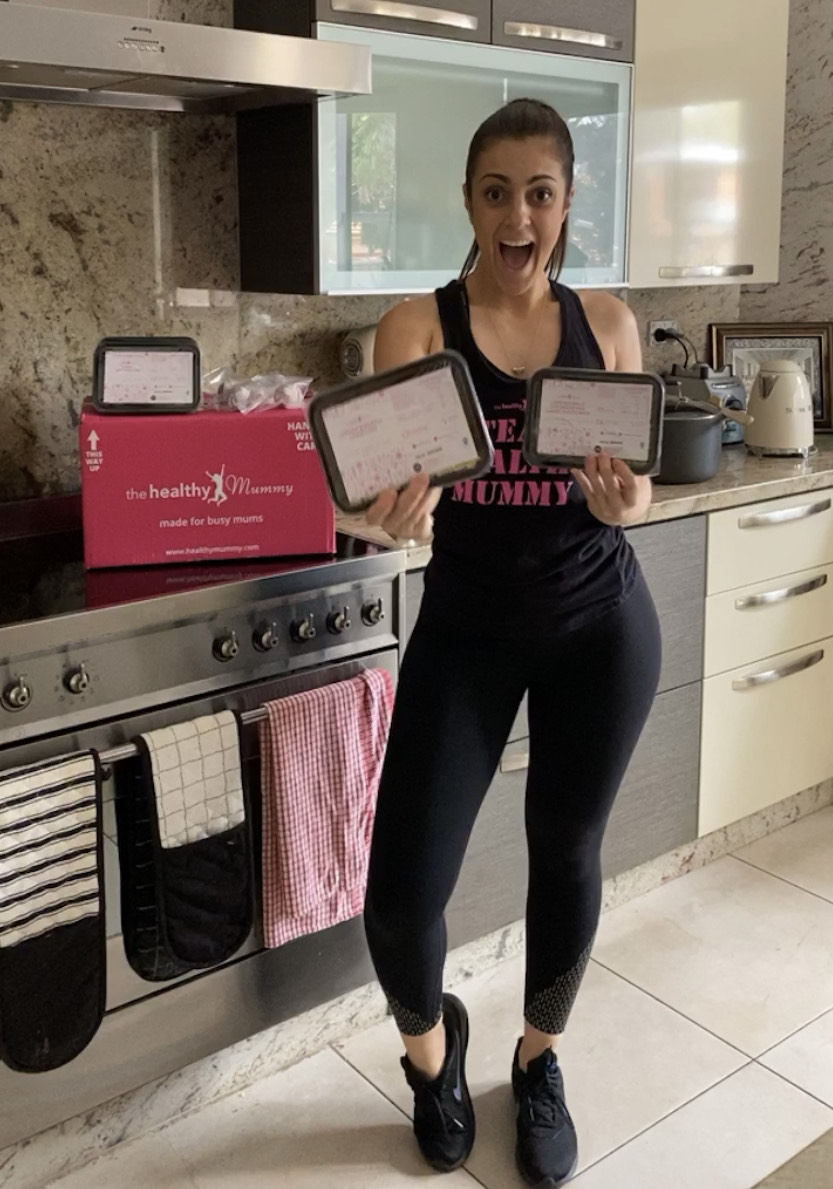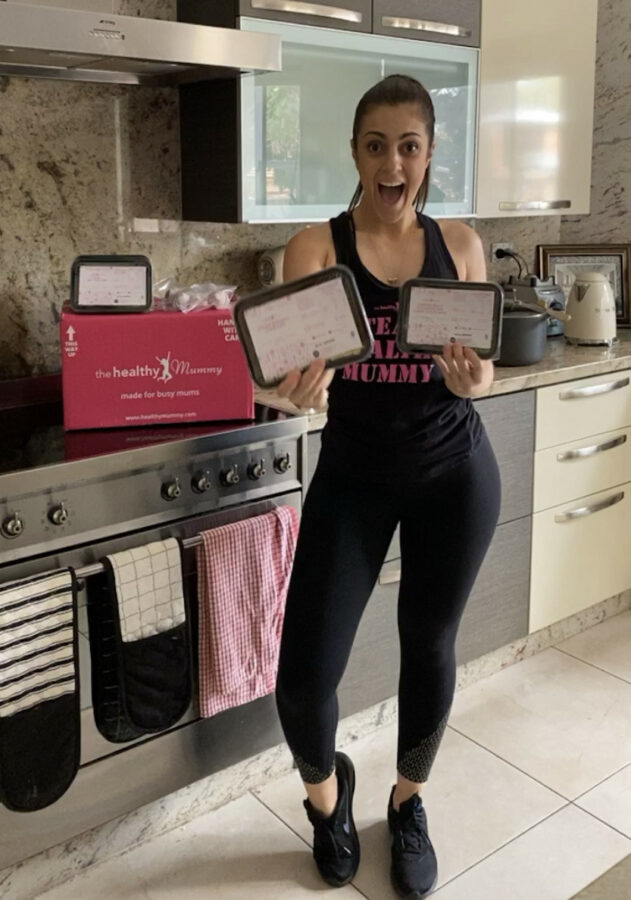 Dinner is something from the Healthy Mummy app
"Dinner is one of the easiest meal times for me," says Samara.
"There is so much incredible variety when it comes to the 28 Day Weight Loss Challenge recipes in the Healthy Mummy app. I love to make extras at dinner time so I can enjoy them the next day – it often tastes even better!"
**Samara's top tip**
My BMR is approximately 1635.
It is SO important to calculate your BMR, and to also check it every once in a while, when you have a birthday, or lose/gain a few kilos, etc.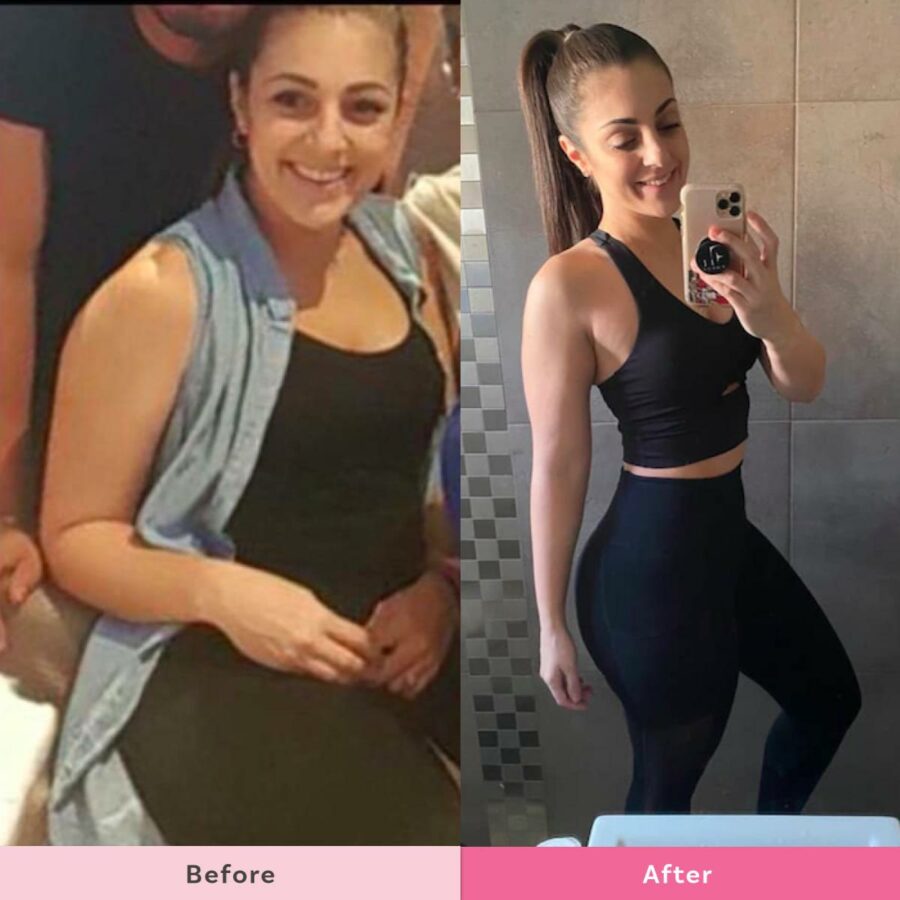 Samara's week on a plate
Monday – 8 cups water
Breakfast: Healthy Mummy Smoothie – 401 cals
Morning snack: Coffee and Wholemeal Choc Chip Muffin – 283 cals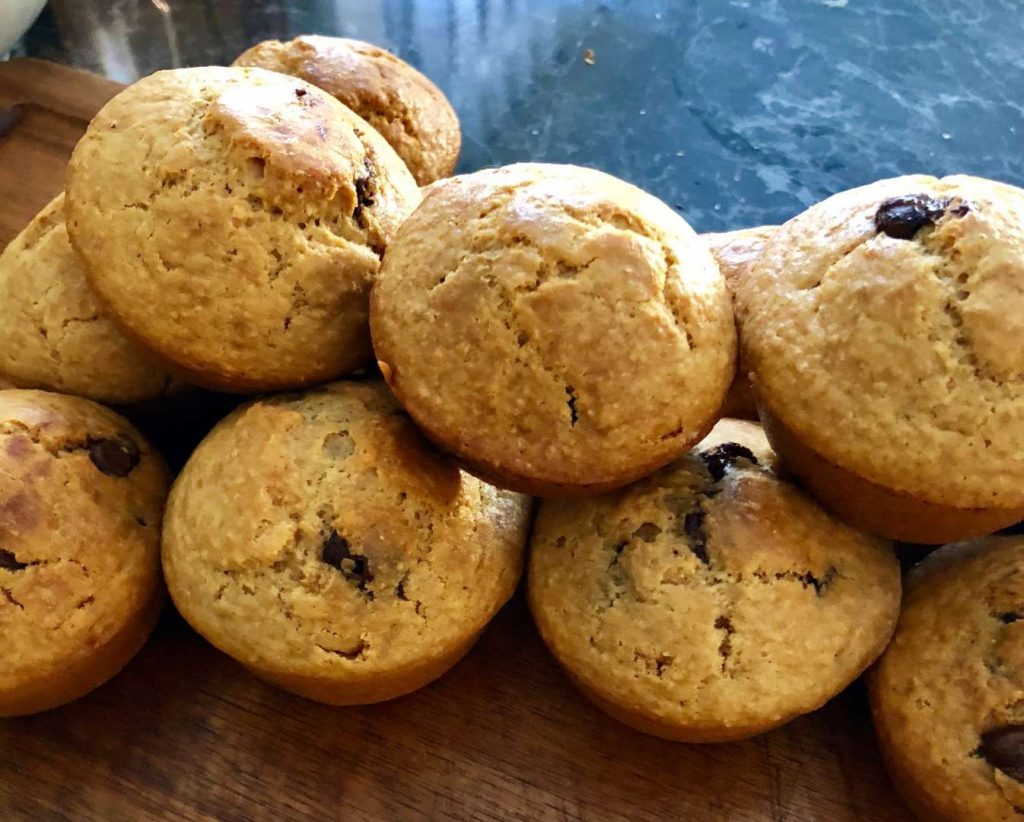 Lunch: Curried Eggs – 151 cals
Afternoon snack: Cinnamon & Apple bliss balls – 155 cals
Dinner: Beef and Mushroom Mac and Cheese – 399 cals
Evening snack: Choc Mint Bubble Crunch x 2 – 152 cals
TOTAL – 1541 cals
Tuesday – 9 cups water
Breakfast: Coffee and Wholemeal Choc Chip Muffin – 283 cals
Morning snack: Cinnamon & Apple bliss balls – 155 cals
Lunch: Healthy Mummy Smoothie – 401 cals
Afternoon snack: Choc Mint Bubble Crunch – 76 cals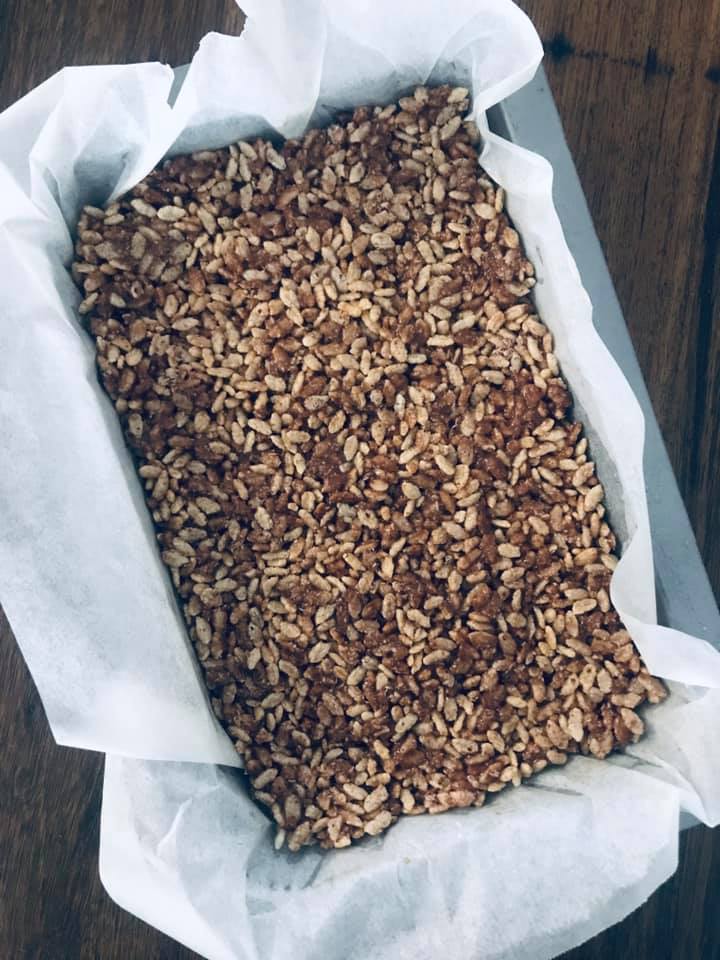 Dinner: Beef and Mushroom Mac and Cheese – 399 cals
Evening snack: Vanilla Slice – 135 cals
TOTAL – 1449 cals
Wednesday – 8 cups water
Breakfast: Healthy Mummy Smoothie – 401 cals
Morning snack: Salted Caramel rice cakes – 146 cals
Lunch: Cheese and Olive Pinwheels – 163 cals
Afternoon snack: Healthy Mummy Smoothie Mix with almond milk – 180 cals
Dinner: Stovetop Lasagna x 1.5 – 420 cals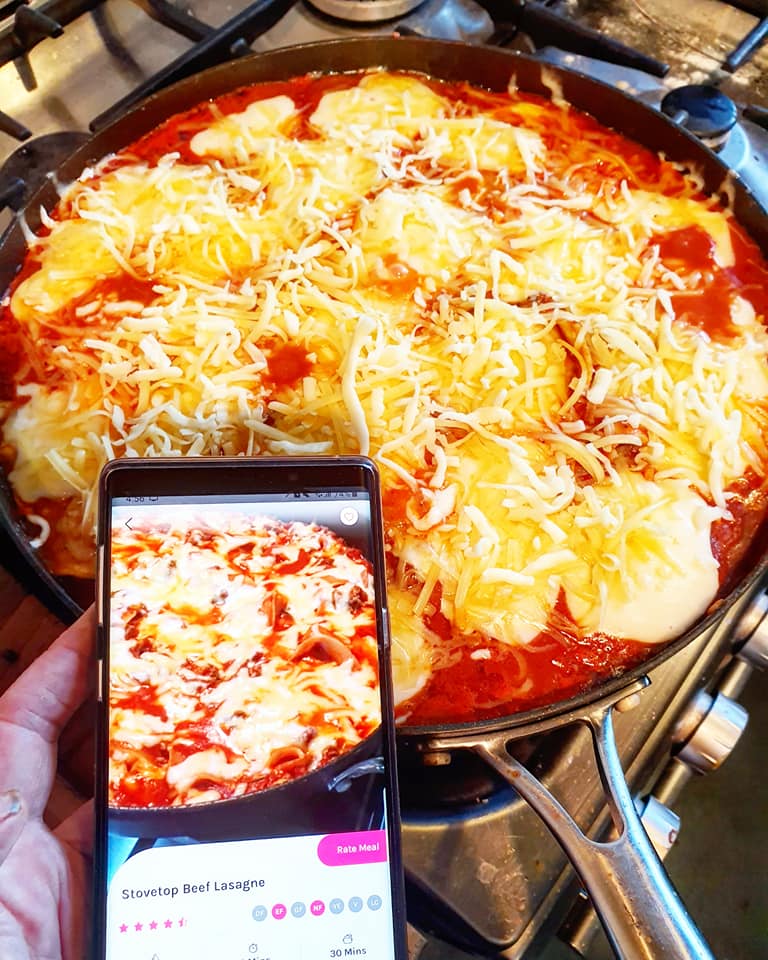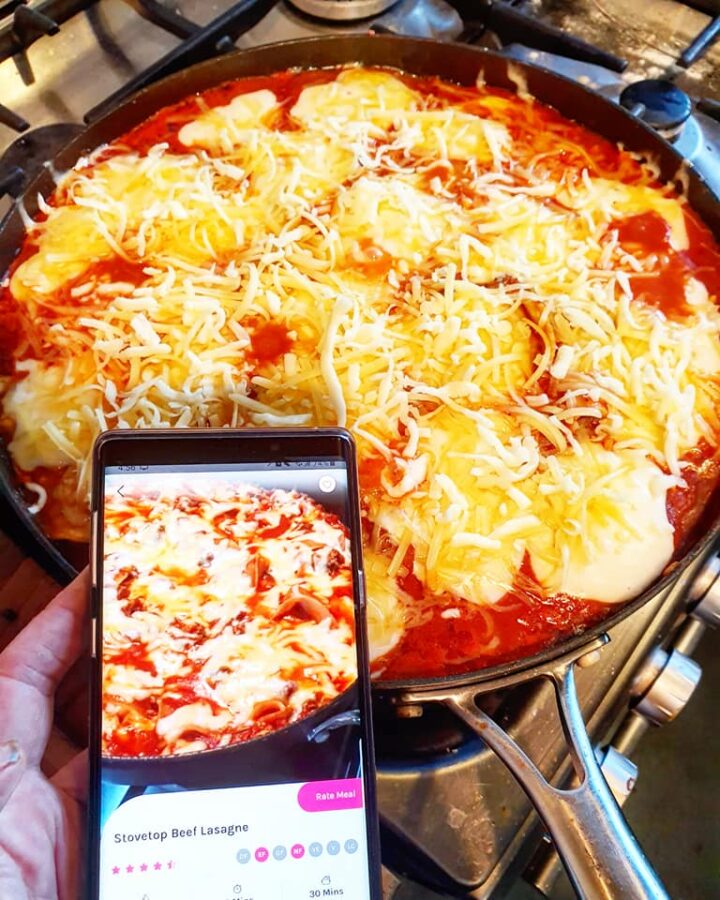 Evening snack: Vanilla Slice – 135 cals
TOTAL – 1445
Thursday – 7 cups water
Breakfast: Healthy Mummy Smoothie – 401 cals
Morning snack: Salted Caramel rice cakes – 146 cals
Lunch: Stovetop Lasagna x 1.5 – 320 cals
Afternoon snack: Cheese and Olive Pinwheels – 163 cals
Dinner: Chicken Parmi and salad – 428
Evening snack: Vanilla Slice – 135 cals
TOTAL – 1593 cals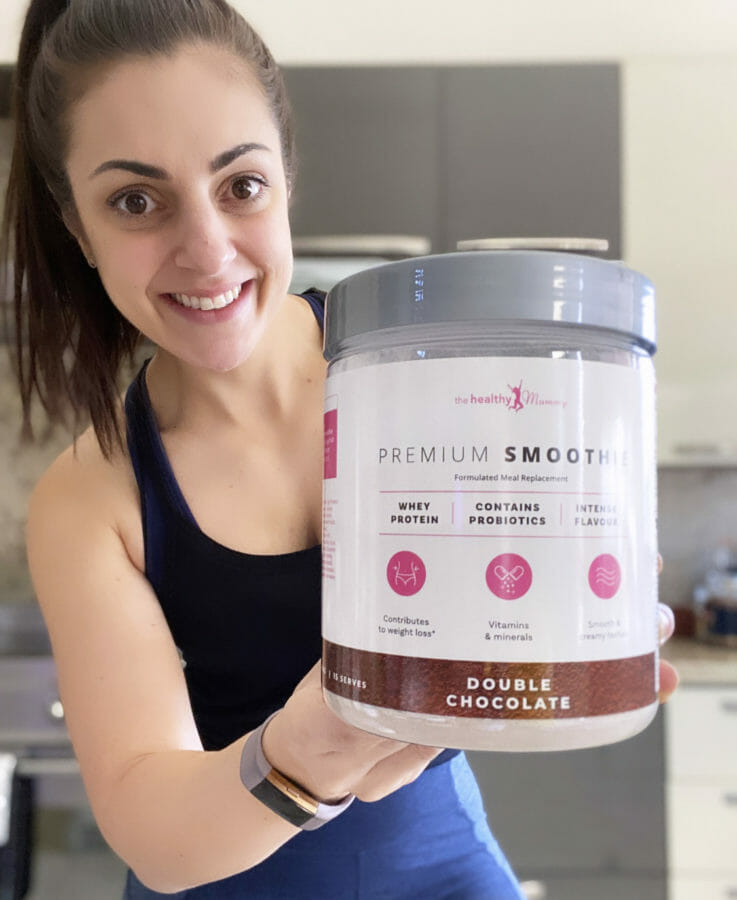 Friday – 8 cups water
Breakfast: Healthy Mummy Smoothie – 400 cals
Morning snack: Banana – 100 cals
Lunch: Scrambled eggs on sourdough toast – 370 cals
Afternoon snack: : Healthy Mummy Smoothie Mix with almond milk – 180 cals
Dinner: Homemade pizza – 458 cals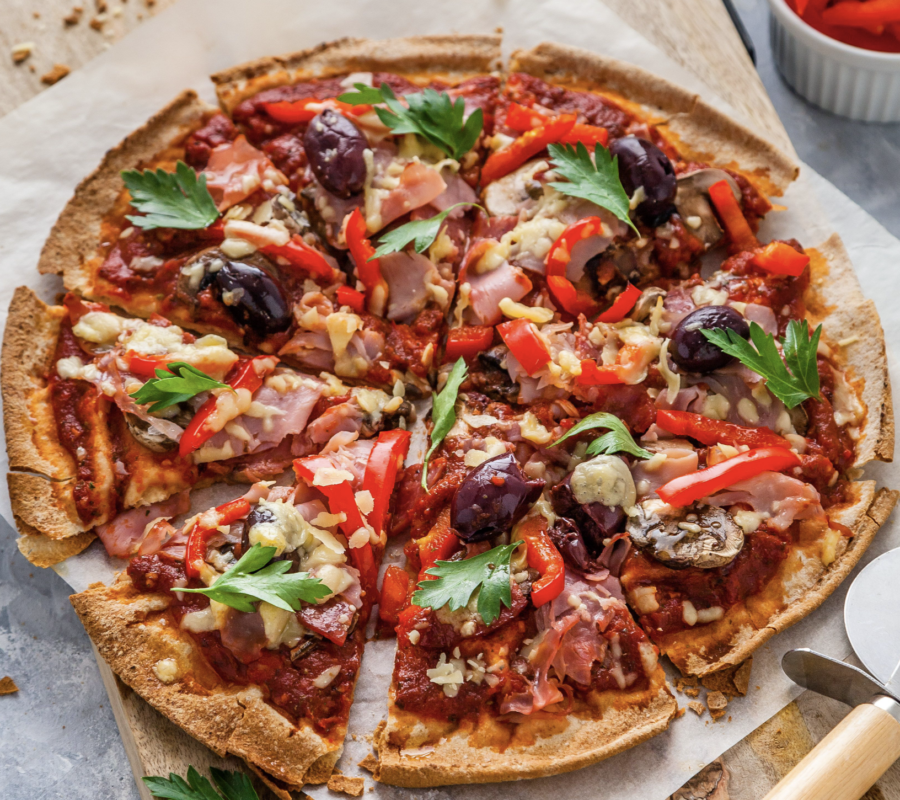 Evening snack: Peppermint tea – 0 cals
TOTAL – 1508
Saturday – 6 cups water
Breakfast: Avocado on sourdough toast – 305 cals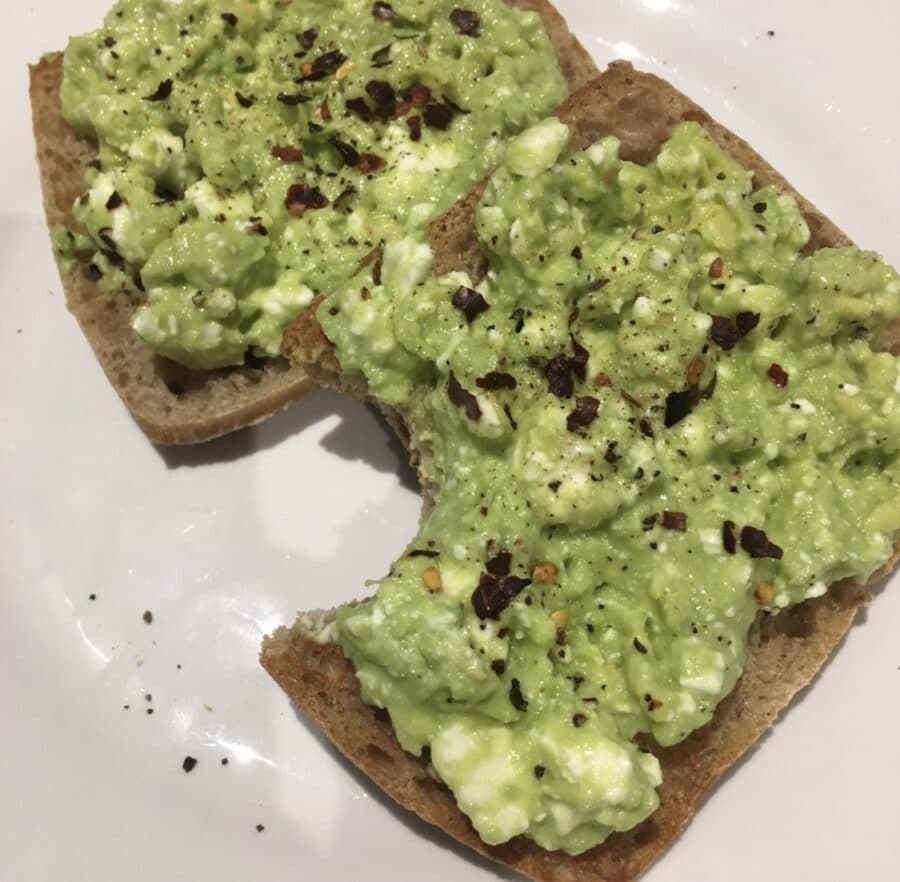 Morning snack: Cinema Popcorn – 400
Lunch: Healthy Mummy Smoothie Mix with almond milk – 180 cals
Afternoon snack: Apple – 71 cals
Dinner: Small McDonalds Cheeseburger Meal – 514 cals
Evening snack: Peppermint tea – 0 cals
TOTAL – 1470
Sunday – 7 cups water
Breakfast: Coffee and strawberry jam on sourdough toast – 300 cals
Morning snack: Apple – 71 cals
Lunch: Healthy Mummy Smoothie – 401 cals
Afternoon snack: Coffee and Wholemeal Choc Chip Muffin – 283 cals
Dinner: Tandoori Chicken and Mint wrap – 346 cals
Evening snack: Choc Mint Bubble Crunch x 2 – 152 cals
TOTAL – 1553 cals
Get coached by Samara