Sick dad walks daughter down the aisle after she received a generous wedding dress gift
This mama was able to have her gravely ill dad walk her down the aisle to give her away on her wedding day, thanks to a generous donation from The Healthy Mummy.
Elyce Cordy had dreamed since a little girl that one day her dad Hugh would be giving her away on her wedding day, but her whole world shattered when he became gravely ill at the end of last year.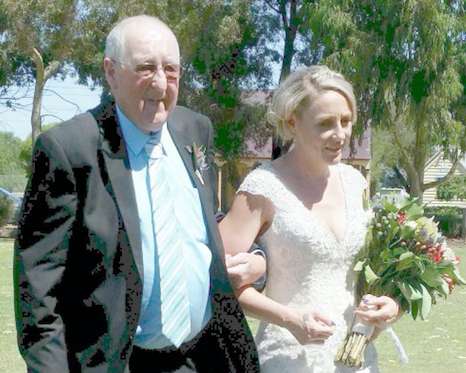 Pulling together a wedding
Hugh was diagnosed with prostate cancer in 2012. However, Hugh's health declined further following a procedure which took place in December last year as a result of an E coli infection.
"He became so ill we thought we were going to lose him that night, I had never ever seen anyone so close to death in my life," says Elyce.
"I was scared, I had completely broken and shut down and didn't know what to do!"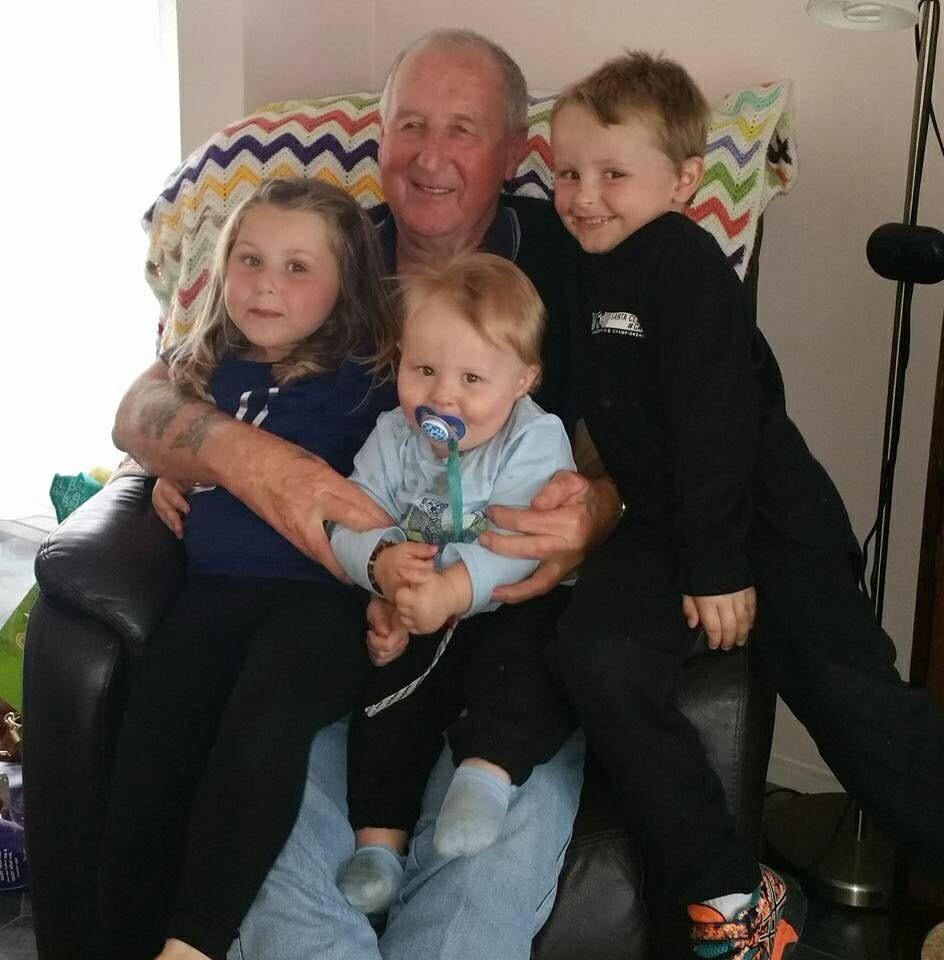 Elyce, who is mum to Tye, seven, Willow, five, and two-year-old Ollie, says the dream she envisioned of her dad being at her wedding day seemed further away than ever, but her reassuring parter Justin told her not to worry.
"He came home from work and said 'we are getting married'! I was like 'how and where?' We are so strapped for cash, being a one income household," says Elyce. 
"He told me not to worry and that we'd figure it out, as my dad needed to see us get married. With the help of my amazing amazing sister-in-law we began planning a wedding that night."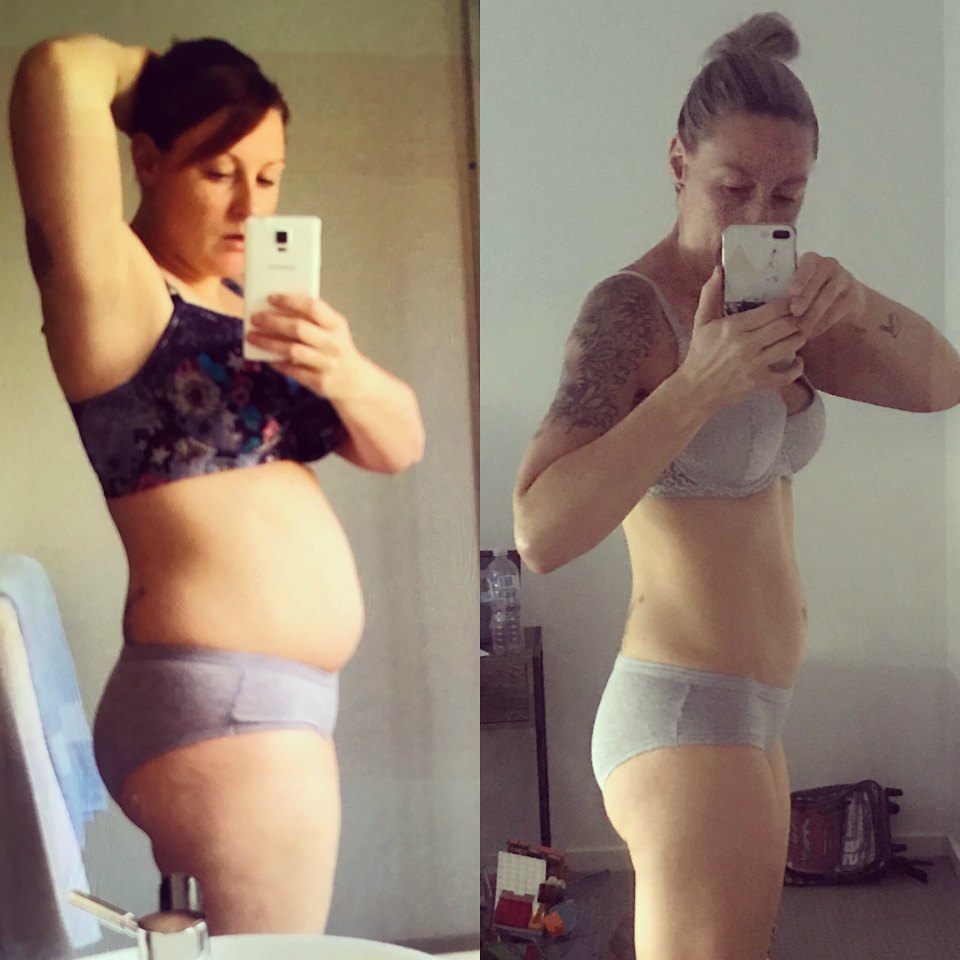 The Healthy Mummy steps in to help
That night, Elyce posted in The Healthy Mummy's Fashion Support Facebook group to the other mums about how she was looking for recommendations for a wedding dress. 
Elyce is a well known person in our Healthy Mummy community, as she had previously lost 22kg by following the 28 Day Weight Loss Challenge and has been recognised for her amazing weight loss success.
"I had so many amazing women offer me their dresses to loan, buy or have," says Elyce. 
"I was absolutely blown away by their generosity."
That's when Rhian Allen, The Healthy Mummy founder, decided she wanted to help make Elyce's dream come true.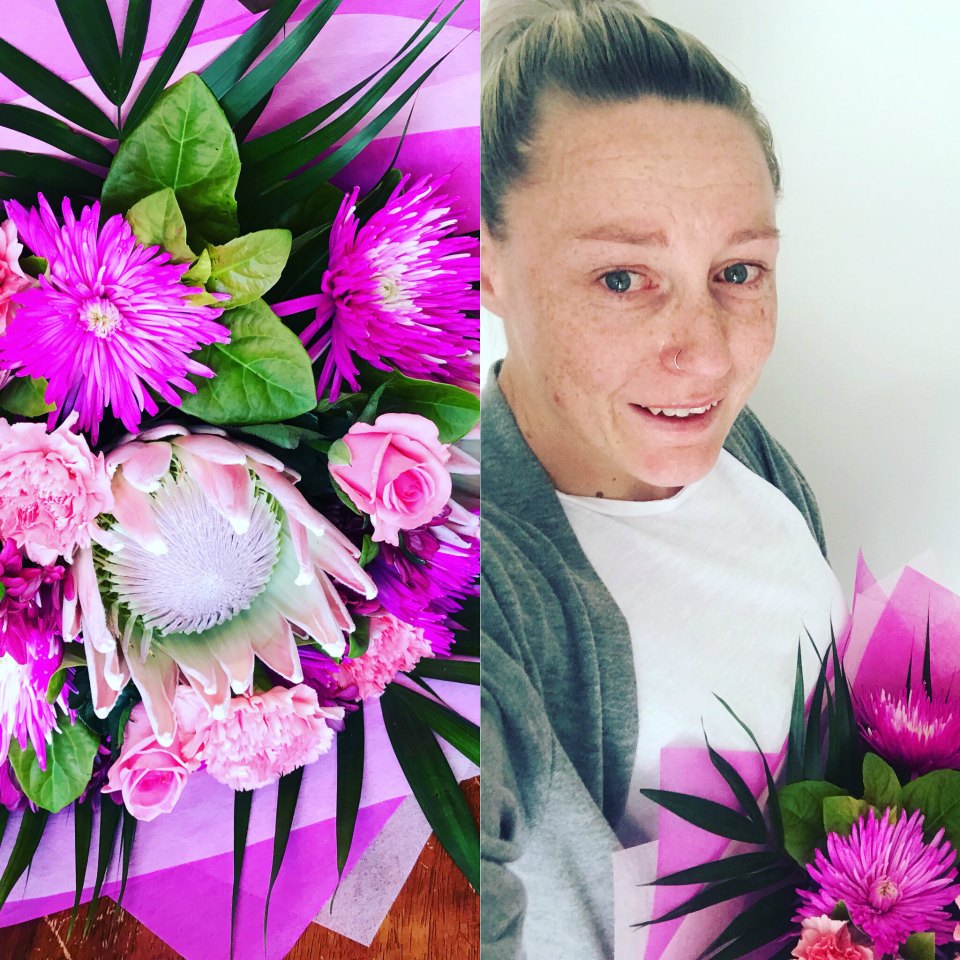 "I received a Facebook message from The Healthy Mummy's HQ saying that Rhian and her team would like to send me something," reveals Elyce.
"When I returned home from the school drop off there was a massive bunch of beautiful flowers and a card."
The card read: 'Dear Elyce, congratulations on your engagement / wedding. We will love to buy your wedding dress to celebrate you being a healthy mummy. Love Rhian xx'.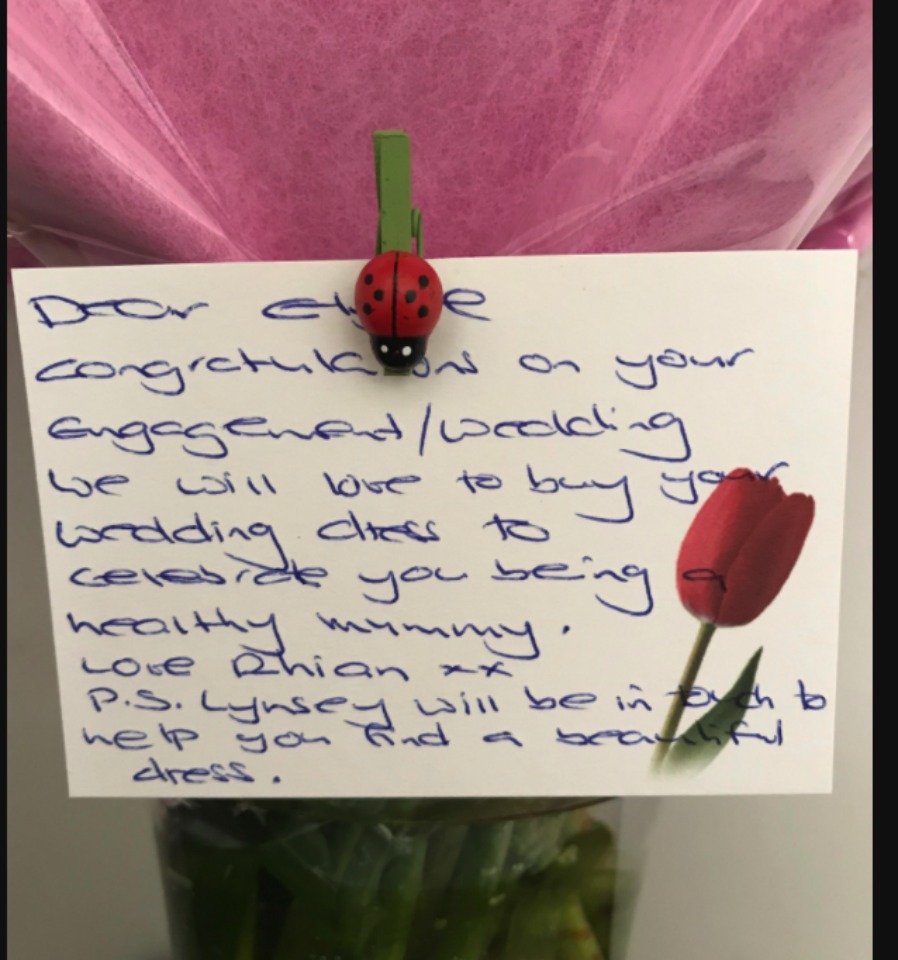 Elyce, 31, reveals she was completely blown away by the kind gesture.
"I absolutely lost it at my doorstep, I could not stop crying," she says.
"I told my husband straight away and he was in complete disbelief that any company would do such an amazing thing for their customers."
Hugh was able to walk his daughter down the aisle
Elyce's dress fitting happened within two weeks, and after trying on three dresses she found 'the one'.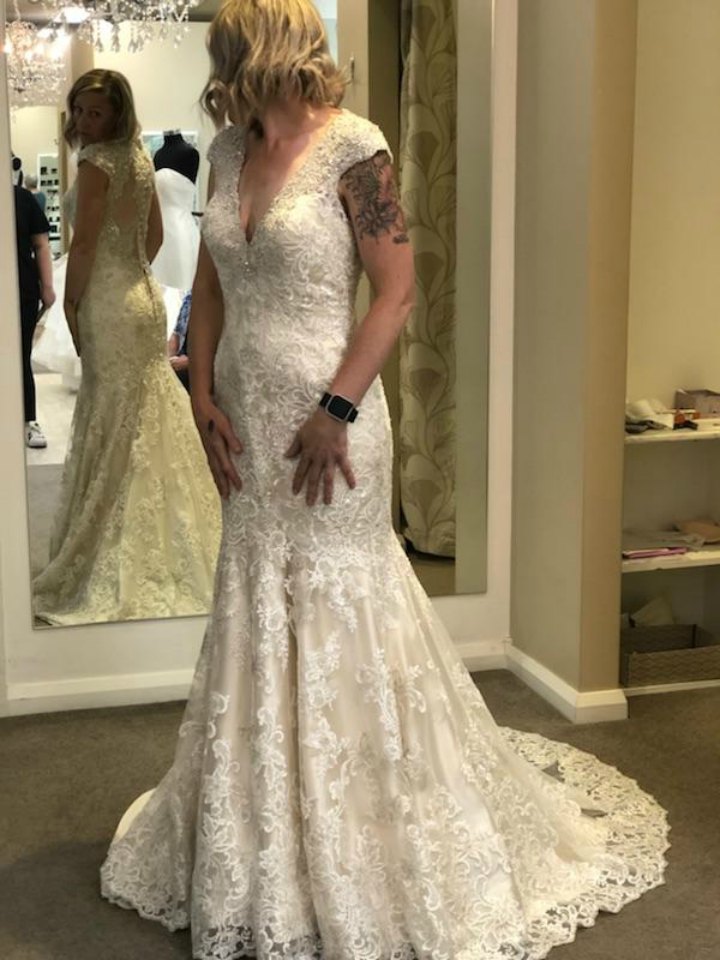 "I felt amazing in it, it looked fabulous and the dress fitted perfectly, especially as I'd lost so much weight through the Challenge, I just felt so amazing and lucky," she says.
The gorgeous mama married Justin in her little town in the western suburbs of Melbourne on January 19 of this year.
Best of all, Elyce's dad was able to attend and walk her down the aisle!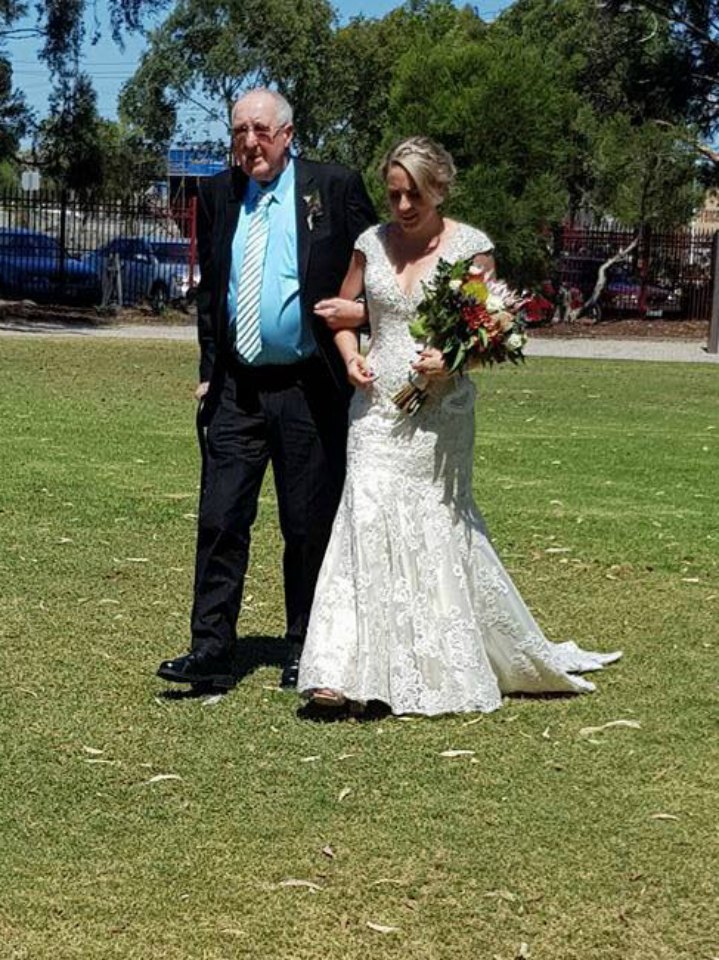 "Dad's reaction was gobsmacked when he saw me in the dress, he didn't know what to say other then he is very proud of me," she says.
"Justin's reaction was tears! He said the dress was awesome and very pretty."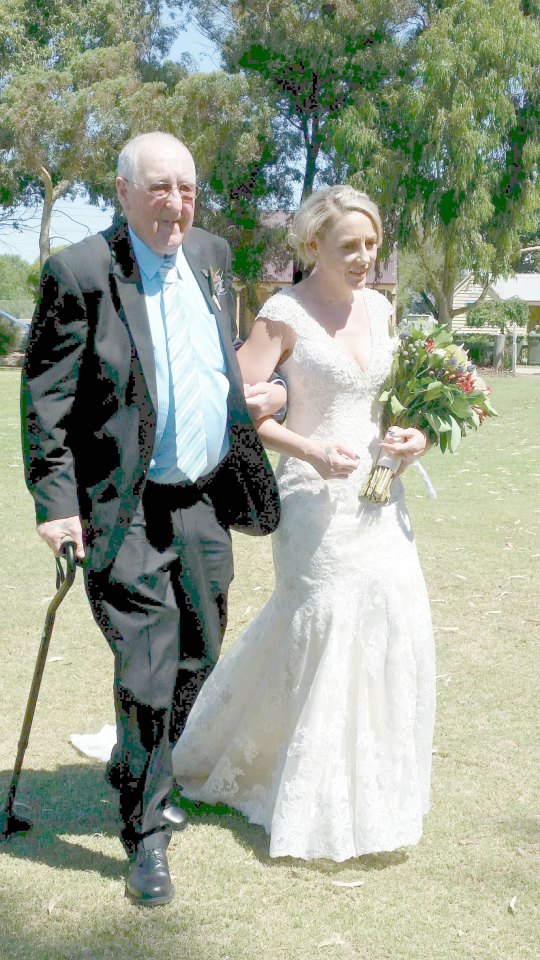 Hugh's health is a still a bit shaky, but Elyce says they are trying to stay positive. 
"We take it day by day as he has terminal cancer and the slightest infection or illness could potentially end his life," she says.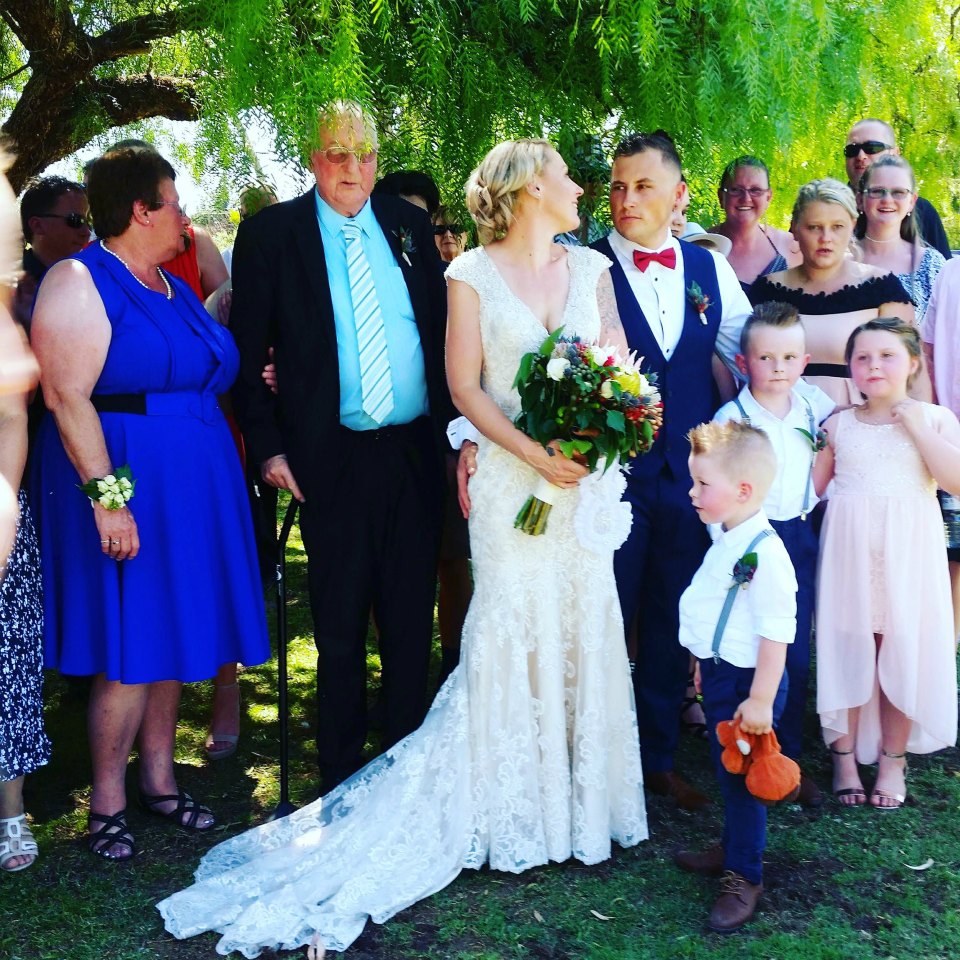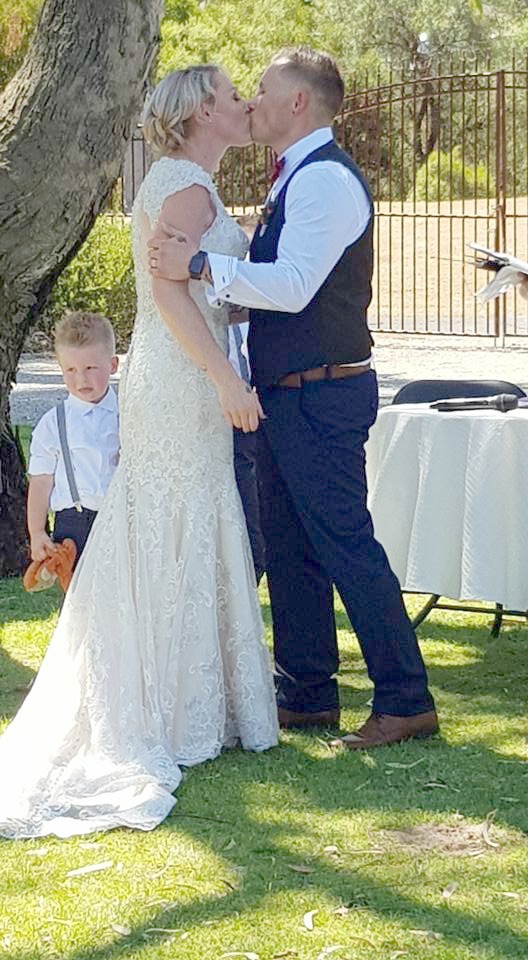 The mum-of-three reveals she is just so grateful they were given the chance for all of her family to share their special day together.
Elyce adds, "I can't thank The Healthy Mummy for making my dreams come true. Myself, my husband and my dad will be forever grateful we had this moment."
Thanks for sharing your story, Elyce. We wish your family and dad all the best in the future.
Rhian Allen, founder and CEO, The Healthy Mummy says, "We are thrilled to be able to help out with Elyce's special day. Elyce is a well-known member in our Healthy Mummy community and has been recognised for her amazing weight loss success. We wanted her to celebrate not only this wonderful day with her loved ones but feeling wonderful with her new physique – she looked beautiful."
You are not alone. If you recently gave birth and or a new mum who would LOVE to connect with other new mums about all things baby health, losing the baby weight, becoming active after baby and staying on top of your health – be sure to check out our NEW MUMS FACEBOOK SUPPORT GROUP.
The Healthy Mummy has multiple private and JUDGEMENT-FREE groups you can access (for free) and exchange tips, tricks and experiences with other new mums.
It's also a great place to get access to (and share) family-friendly recipes and Healthy Mummy Smoothie creations (which are known to help boost breast milk supply and compliment healthy nutritional intake while breastfeeding).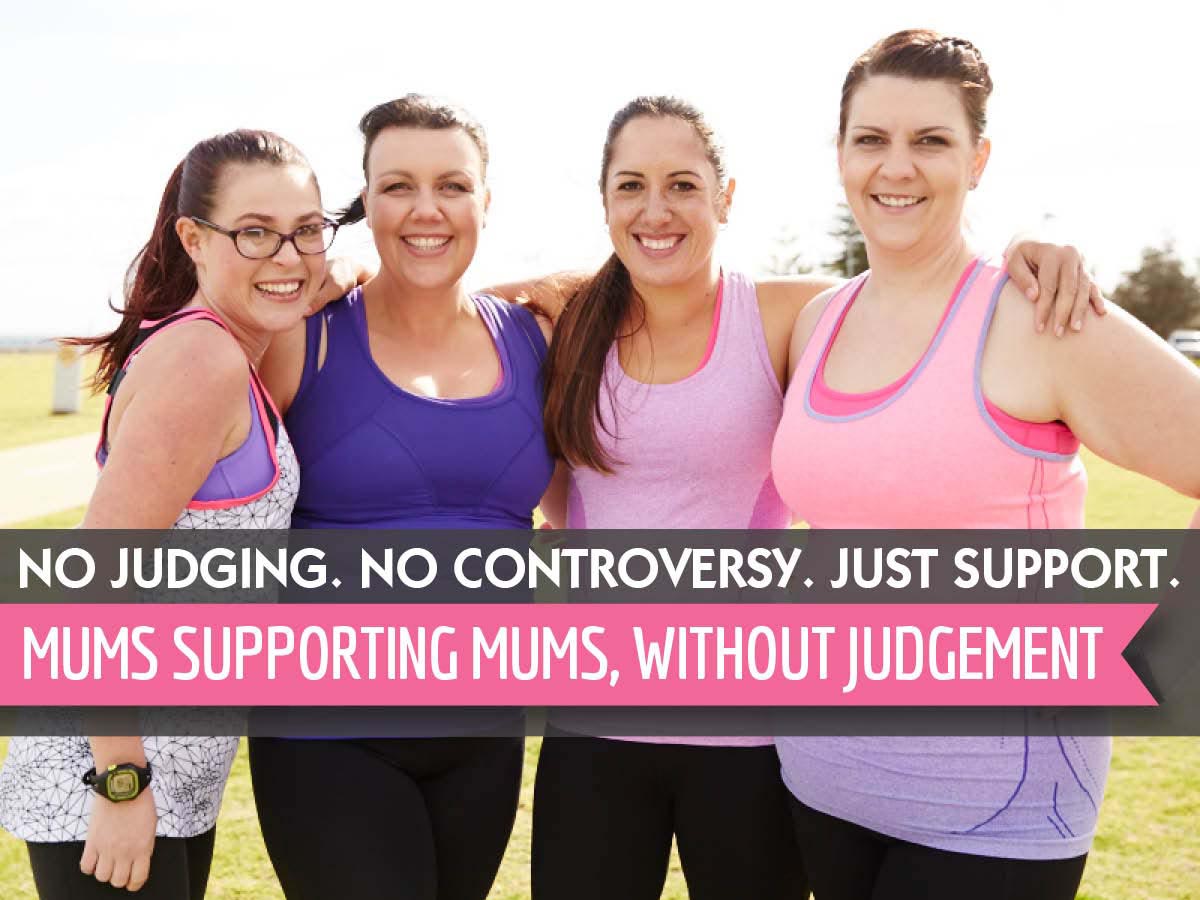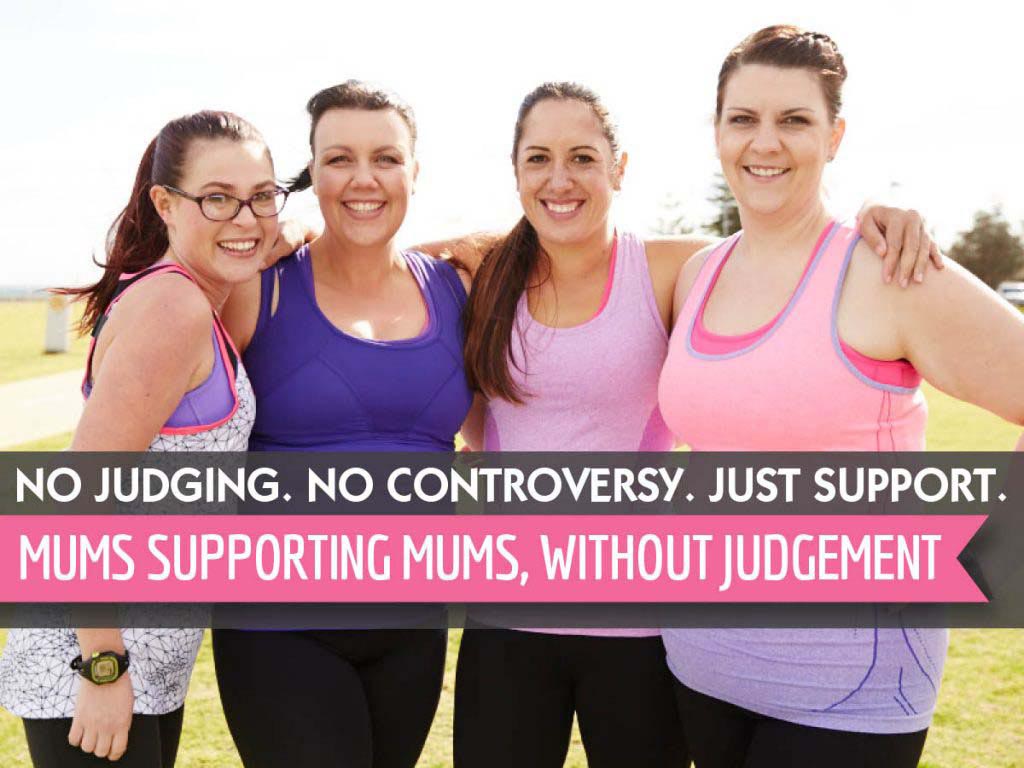 You can learn more about our other Private Facebook Support Groups and Facebook Pages to follow HERE.