Want a sneak peek at the October Challenge recipes?
Spring is finally here, and the warmer weather is the PERFECT inspiration to set your healthy lifestyle goals before summer starts.
Now is the time to think about what you'd like to achieve and how you can reach your lifestyle and body goals.
Is your stomach area a concern for you? You're not alone! It's the body part that many mums want to focus on – but they're not sure how.
To help you out, the October 28 Day Weight Loss Challenge is 100% focused on this area.
The Belly Blaster Challenge will help you to lose the bloat, tone up, flatten and tighten the stomach area (all while you tuck into delicious recipes like this Passionfruit and Coconut Slice!).
Check out the sneak peek below of just some of the new recipes available for 28 Day Weight Loss Challenge members this October.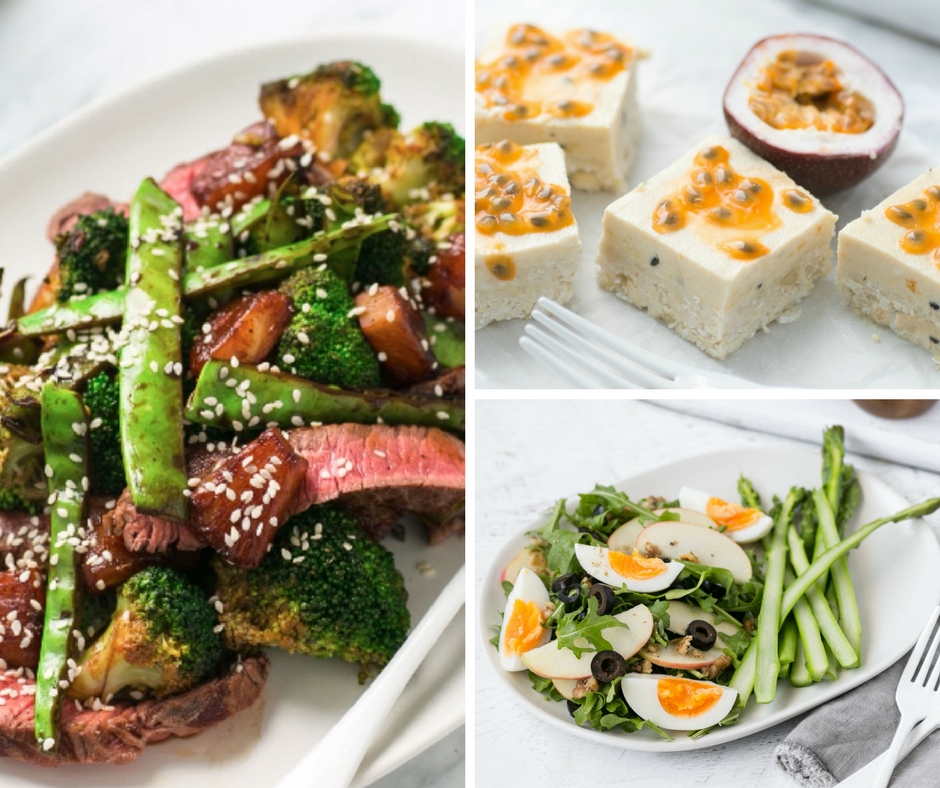 10 Quick tips to get started
But first here are 10 QUICK TIPS for getting your body reading to blast that belly fat once and for all.
reach for water as your preferred drink
make your own iced green tea for the hot weather
slow down and chew your food
try fermented foods like kombucha and sauerkraut
reduce your intake of fructose
reach for high fibre foods
enjoy a side of leafy greens
fill up on lean protein
add spices to boost your metabolism
avoid junk food as much as possible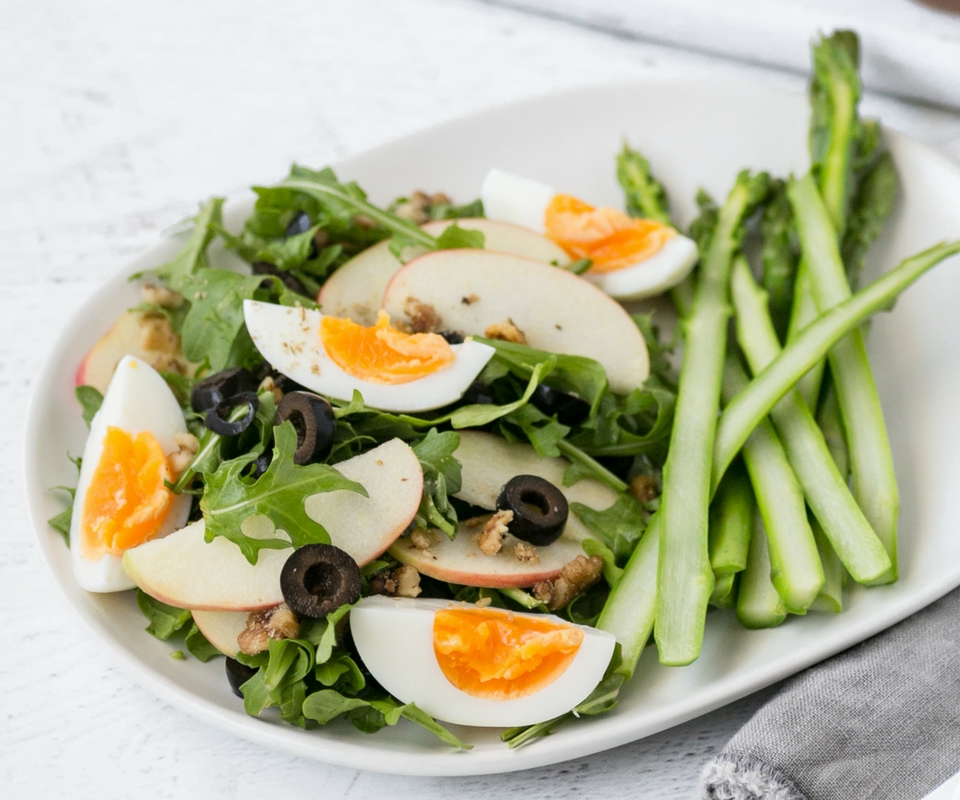 Start your day off right with the Egg and Asparagus Salad. You can have this prepared and on the table in less than 10 minutes, so that you can be out the door in no time.
It's loaded with protein, leafy greens and healthy fats to ensure you are satisfied for longer AND it avoids ingredients that can lead to bloating.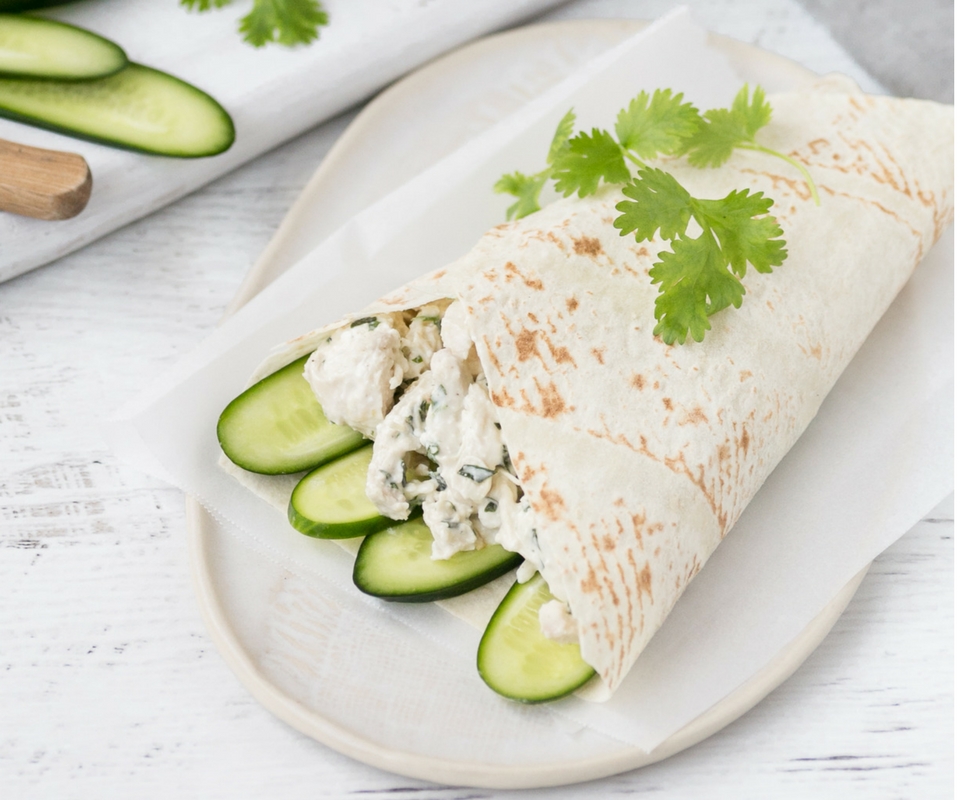 For lunch, this Herbed Chicken Wrap is another quick meal. Just 15 minutes and a handful of fresh ingredients is all you need.
It can be even quicker if you use some leftover cooked chicken from another meal. Planning ahead is key to success!
The whole family will love this 20 minute Beef, Pineapple and Broccoli Stir Fry. Not only is it easy to prepare, it's loaded with flavour and belly blasting ingredients like lean beef, chilli (which is optional) and green veggies.
Feel free to change up the veggies depending on what you have on hand or to your family's tastes.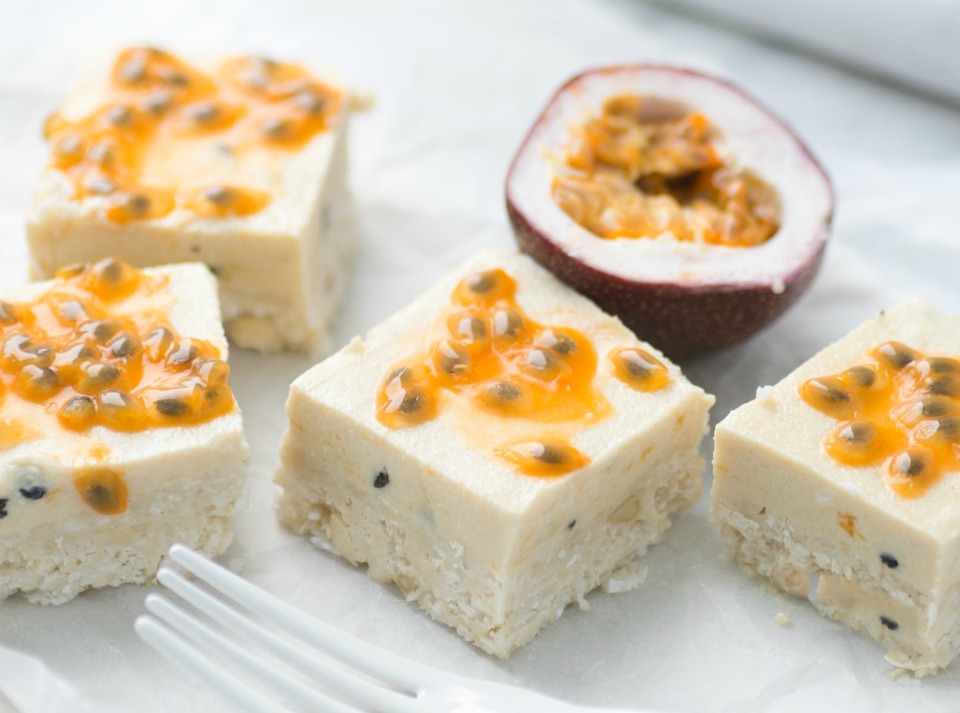 Just TRY to keep little hands off this amazing healthy snack recipe. This Passionfruit and Coconut Slice makes a whopping 16 serves so it's perfect to make at the start of the week and share with your crew (if you want to that is).
It contains healthy fats to keep you feeling fuller for longer and avoiding the need for extra snacking all throughout the day.
And the best part is, we are giving you a sneak peek at the recipe for this tasty slice so that you can try it out right now. You need to soak the nuts overnight so prepare this one the day before you want to tuck in.
Ingredients
3⁄4 cup macadamias
1 & 3⁄4 cups cashew nuts
2 tbsp melted coconut oil
1 tsp vanilla extract
1 cup desiccated coconut
1⁄4 cup rice malt syrup
1⁄2 cup passionfruit pulp – fresh or tinned
Method
In separate bowls, cover the macadamias and cashew nuts in water and soak overnight. Drain and rinse when ready to prepare the slice.
Using a food processor, blend together macadamia nuts, 3⁄4 cup of the cashews, coconut oil, vanilla extract and 30ml of water until well combined. The mix doesn't need to be super smooth.
Add the desiccated coconut to the nut mix and combine well using your hands.
Line a square cake tin with baking paper and press the nut and coconut mixture evenly into the tin, then set aside.
Prepare the top layer of the slice by using a food processor and blending the remaining cashews with the rice malt syrup until a creamy and smooth consistency forms. Stir through the passionfruit pulp to combine.
Spread the passionfruit mixture evenly over the top of the base and freeze for approximately 3 hours or until firm. Slice into 16 pieces, one piece is one serve.
Store leftovers in an airtight container in the freezer for up to 2 months.
Makes 16 pieces at 172 calories per serve.
So there you have it, 4 fantastic recipes that give you just a taste of the meals and snacks you could be enjoying as a member of the 28 Day Weight Loss Challenge.
OCTOBER 28 DAY WEIGHT LOSS CHALLENGE STARTS MONDAY!
The OCTOBER 28 Day – BELLY BLASTING – Challenge starts Monday the 2nd of October.
Take part in the 28 Day Weight Loss Challenge with tens of thousands of other mums and make this OCTOBER YOUR BEST EVER!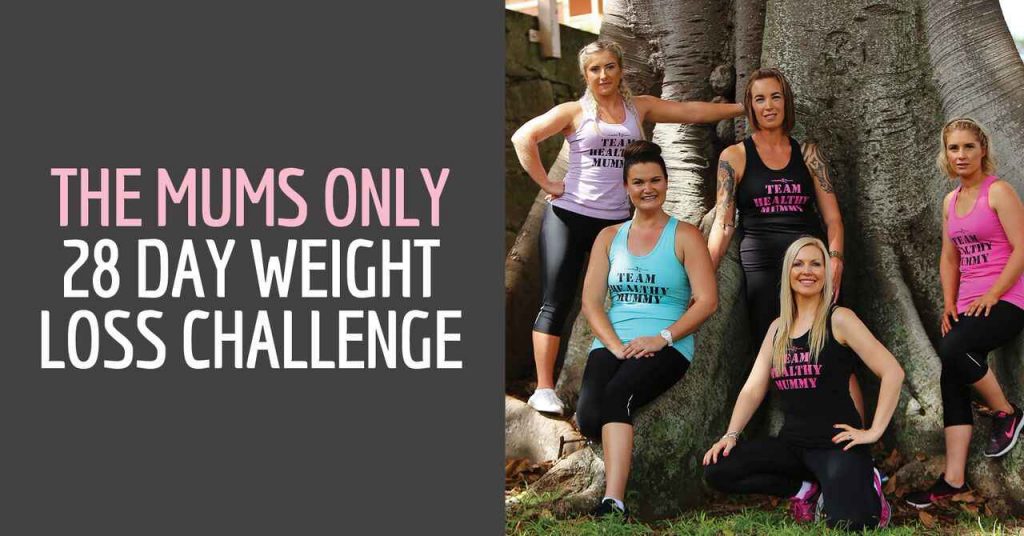 Be INSPIRED & MOTIVATED by mums who have reached their goals
1.Rae Willingham

Mum of three children young children, Rae, has overcome negative self belief in the face of  some very big obstacles. After losing 25kgs* and maintaining her goal weight with The Healthy Mummy 28 Day Weight Loss challenges she says:
"I am no longer the girl who suffered debilitating anxiety and regular panic attacks. The one full of excuses not to go out and enjoy life. I am now this amazing butterfly who loves her life and lives it with no worries (well far fewer, I am still a woman after all!)".
2. Jo Hart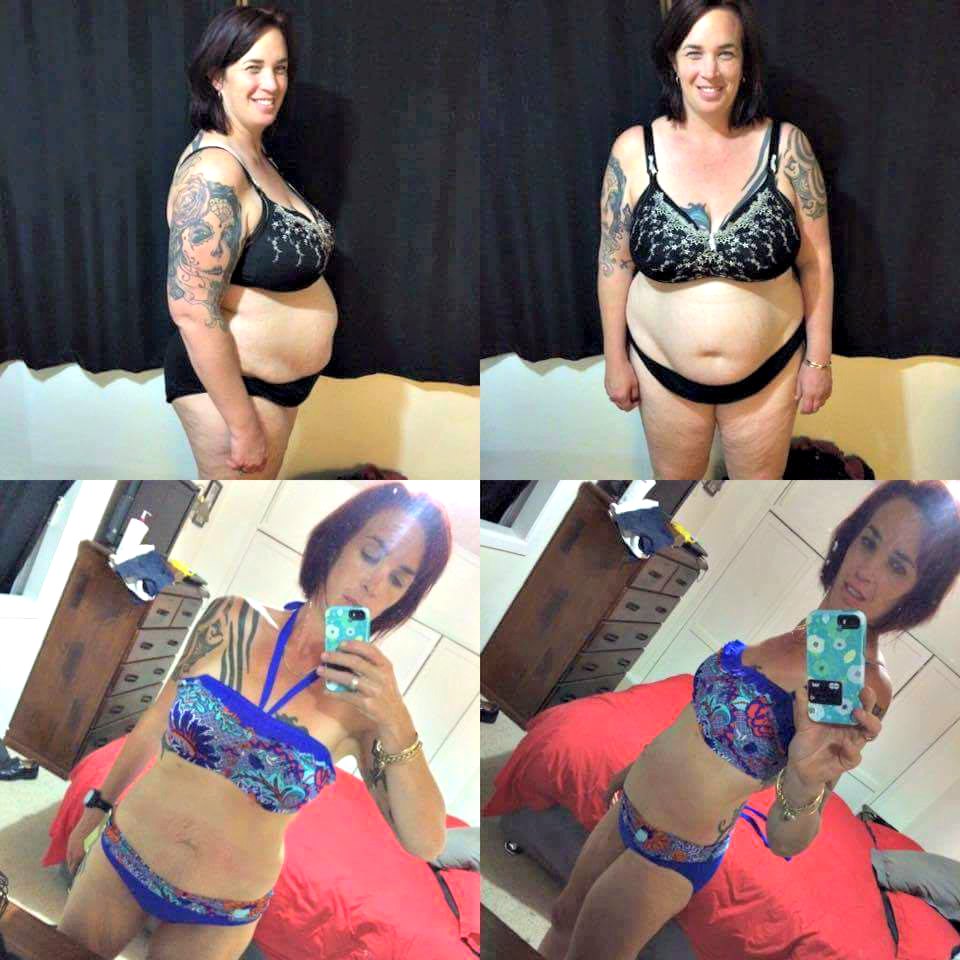 Jo Hart not only rocks her new bikini, she has lost 38kg* with The Healthy Mummy 28 Day Weight Loss Challenges.
She says:  "I am proud of the change I have made for not only me but for my family too".
3. Renee Harrison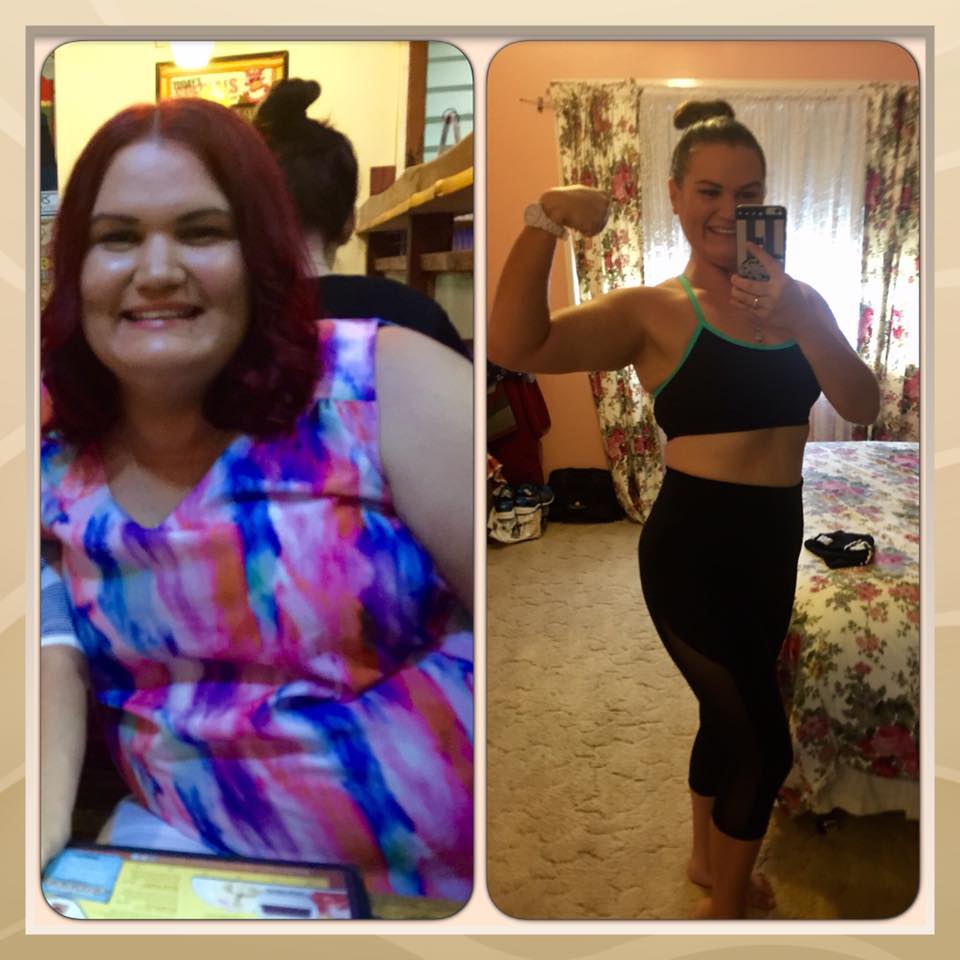 Mum Renee, from Central Queensland, has overcome depression and anxiety stemming from an abusive relationship and transformed her body losing 41kgs* (from 115kgs to 74kgs) with The Healthy Mummy Smoothies, free snack recipes and portion controlled high protein meals.
She says: "previously I lived day by day, but now I embrace life as it were my last day on the earth!".
4. Elle Temple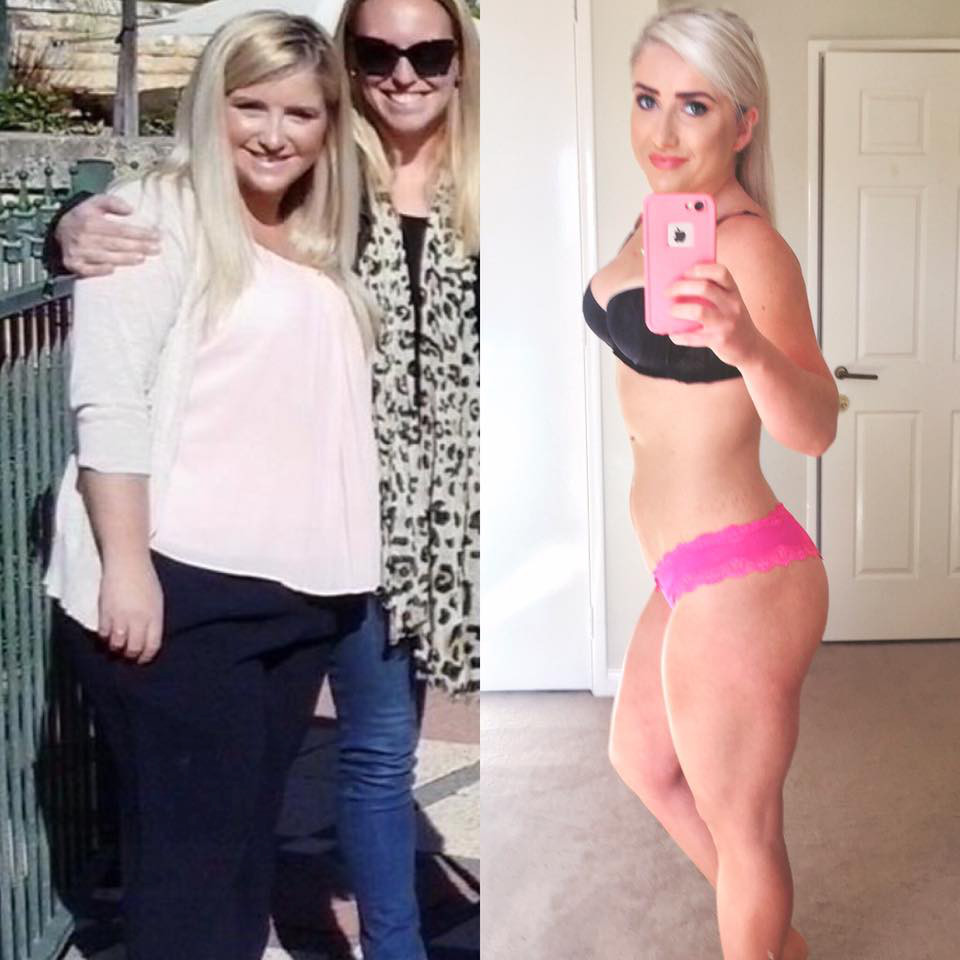 Smashing her weight loss goal of 25kgs* (from 83.6kg to 58.6kg) with The Healthy Mummy 28 Day Weight Loss Program, Elle now focuses on toning up.  Elle says
"today I am thankful that I am no longer afraid of having photos taken of me. I love that I have photos to look back on and am proud of how far I have come. From being 'obese' and having no energy to tackle my day, to being a healthy weight and being able to spring around with my crazy toddler".