SPECTACULAR weight loss results from real mums with real struggles, like you
Whatever hurdles life might be throwing at you, if you are interested in improving your health and/or losing weight and regaining your confidence, you have come to the right place.
The Healthy Mummy community are real mums – just like you. Each with their own unique struggles and who are achieving SPECTACULAR results with The Healthy Mummy 28 Day Weight Loss Challenges and Smoothies.
The Healthy Mummy has an  Online Facebook Support Group with thousands of mums who are there to support you through your good and bad days during your Healthy Mummy journey and motivate you to achieve your health and weight goals.
We all have our own hurdles to face in life but with the support of our community of mums together with the tools provided to members of the Healthy Mummy 28 Day Weight Loss Challenges, we believe you can achieve your health and weight goals, just as these mums have.
1. Nik Green "I was lazy and unmotivated"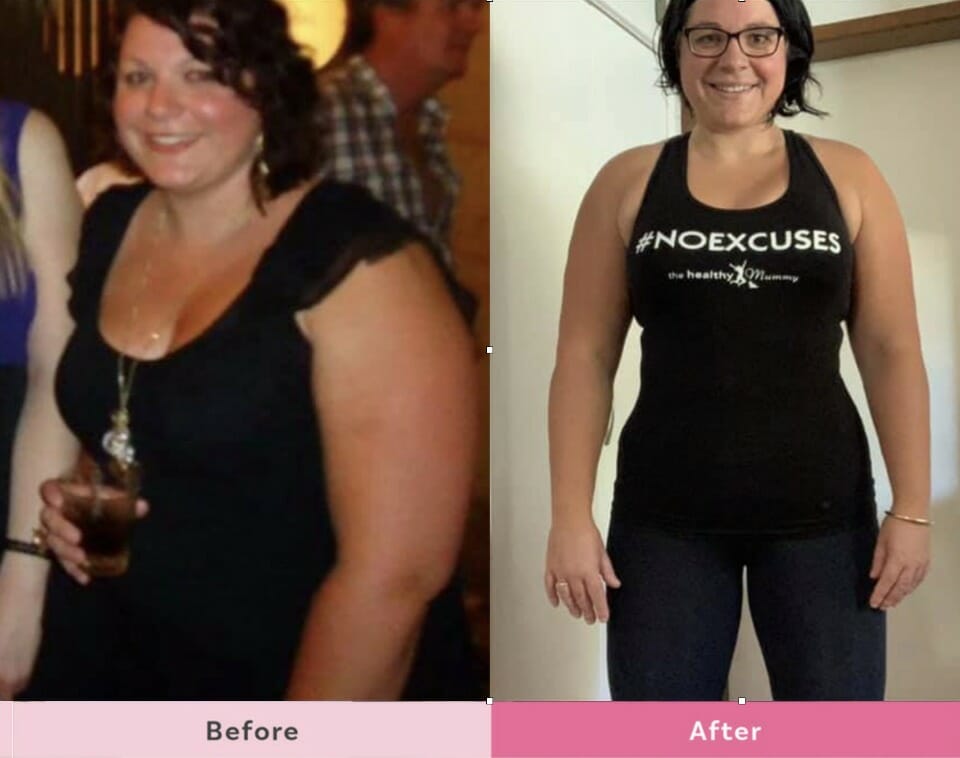 Nik Green can relate to mums feeling unmotivated. She says "I too was once like you.
Miserable, unhappy, hated the way I looked and the way I felt.
I was lazy and unmotivated. One day something just clicked and I said 'enough is enough'!
My unhealthiness was impacting my boys. I knew they were missing out because I was too lazy to take them to the park.
"I knew I had to change my ways for my sons".
"When my sons were 2 years old I became a single mum and I knew I couldn't go on living like this. I had to change my ways.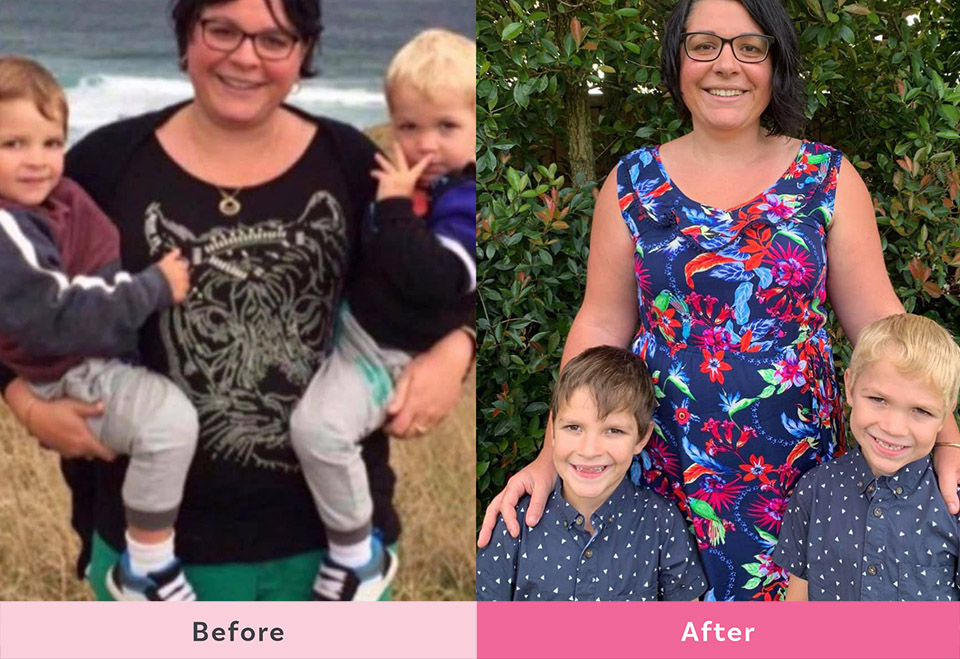 Nik started her journey slowly – simply cutting out chips, biscuits, lollies and takeaway.
She says "I increased my water which was really hard for me at first as I could go half a day or more with no water.
Then I started just walking 20 mins every second day then built that up to everyday. Gradually I increased the time I'd walk for and the distance.
After seeing all the amazing Healthy Mummy results and wanting them too, Nik signed up to The Healthy Mummy 28 Day Weight Loss Challenges and Smoothies. 
"Signing up to the 28 Day Weight Loss Challenges has been the best thing I've done!"
She says "Signing up to the 28 Day Challenges has been the best thing I've done!.
It made is easier to eat well as I was given the menu plan, recipes and the shopping lists.
With the menus being fully customisable I was able to make it suit my budget and tastes. It just made everything easy!
As Nik became fitter and stronger she started increasing her activity level – following both the exercise on the Challenge App and signing up to a gym. 
Nik says "Along the way I have always taken progress photos and weekly cm measurements as it helps me to look back on how far I've come.
I take photos of my food and do a food diary so I can be accountable for what I eat too.
Weight Loss result – 17kgs
3.5 years later after starting my Healthy Mummy journey, I'm now healthy, fit, strong, confident and happy.
I can't thank The Healthy Mummy enough for an amazing program that is real and works!
Do something for yourself, put yourself first! Look after you! Without you being happy and ok you cant look after your family! You are a priority too!"
Courtney Thursfield "I used baby weight as an excuse for a really long time"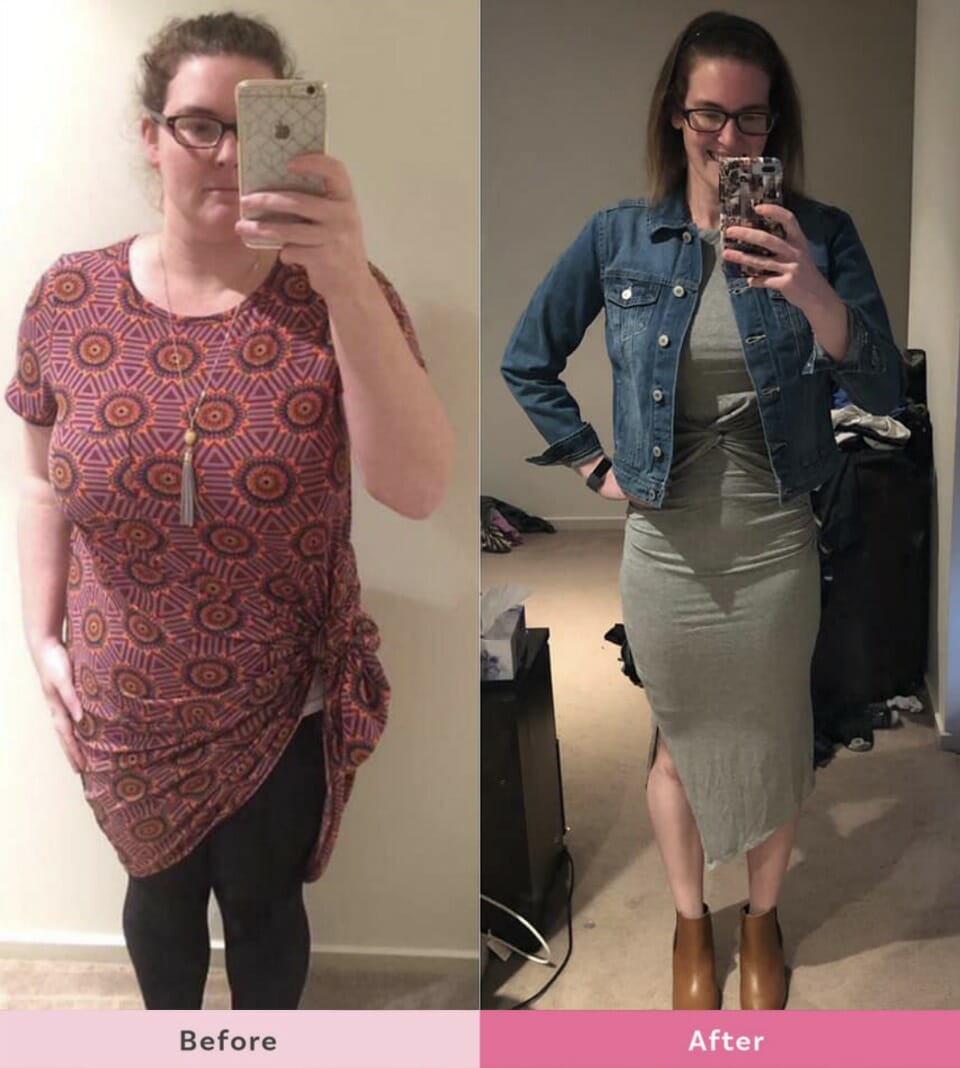 Courtney says "I am a mum of one, to Miss Zoe who is five.
I used baby weight as an excuse for a really long time, and just allowed myself to think all mums carried extra weight after having a baby. I actually got heavier as Zo got older, and rather than doing anything about I just ignored it.
"Ruptured my ACL and damaged most of the ligaments in my knee"
I went back to netball when Zo was about 5 months old and was playing 3-4 games a week for exercise. I did this for about 12 months until I ruptured my ACL and damaged most of the ligaments in my knee. I had a knee reconstruction straight away, and then lost total faith in my body.
Two and a half years or so passed and I did nothing in fear of doing more damage or hurting something else, until a friend asked if I wanted to play a game of social netball a week.
About two weeks before going back to netball I joined The Healthy Mummy 28 Day Weight Loss Challenges.
It was at this time I decided I was going to get my body back on track. I wasn't going to allow fear of injury to stop me exercising or playing a game that I love.
18 months on, I'm still playing netball, I can run, I can jump, I can put any sort of pressure on my body without worrying what might happen.
Reducing my weight has taken so much pressure off my body, moving more has let me to loosen everything up and allowing myself to relax has totally changed my mindset."
Weight Loss result – 27kgs in 14 months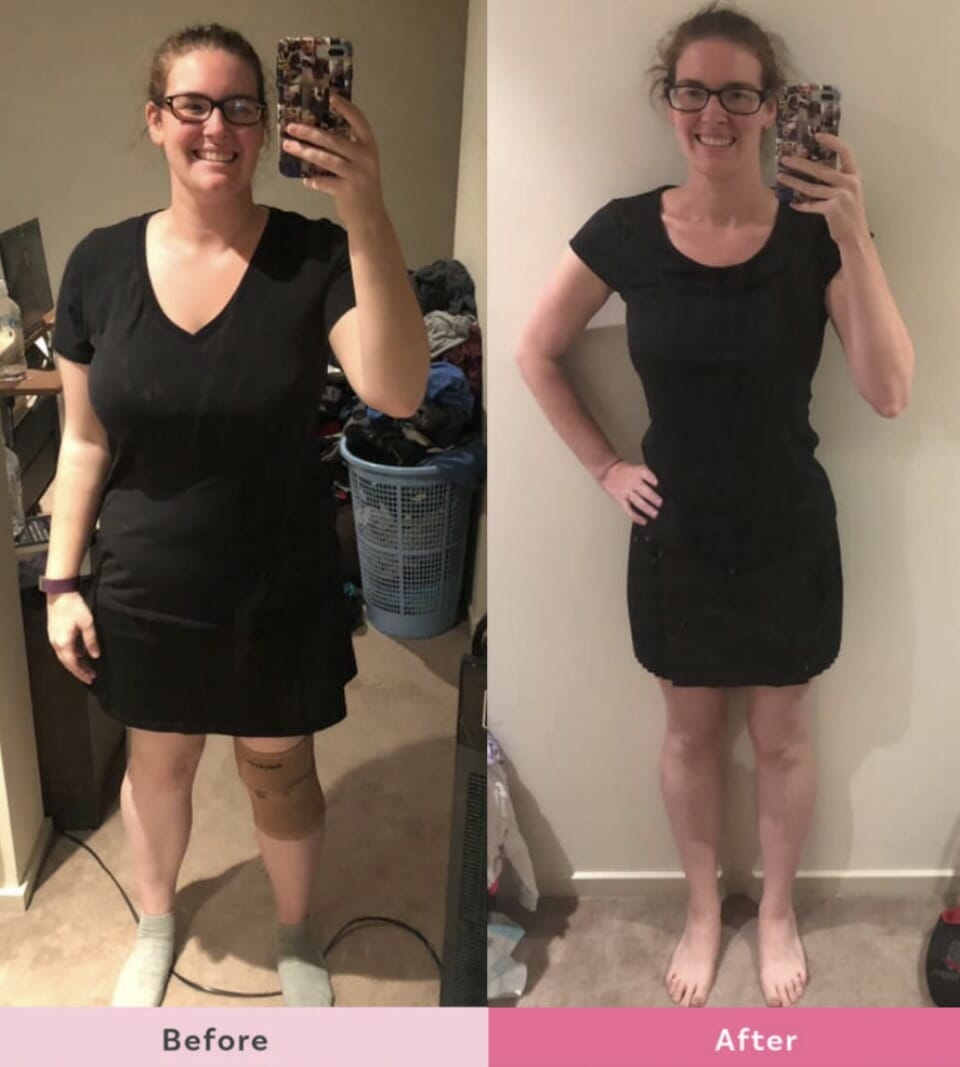 "Since February 2018 I have lost 27kgs, and I have maintained this for the last 5 months. I'm now super comfortable with where I am and am so excited by all of the changes to my body!
I achieved it in about through the meal plans and having a smoothie most days and I exercise with a Healthy Mummy exercise video 2-3 times a week".
Megan Jane "I used food to numb the pain"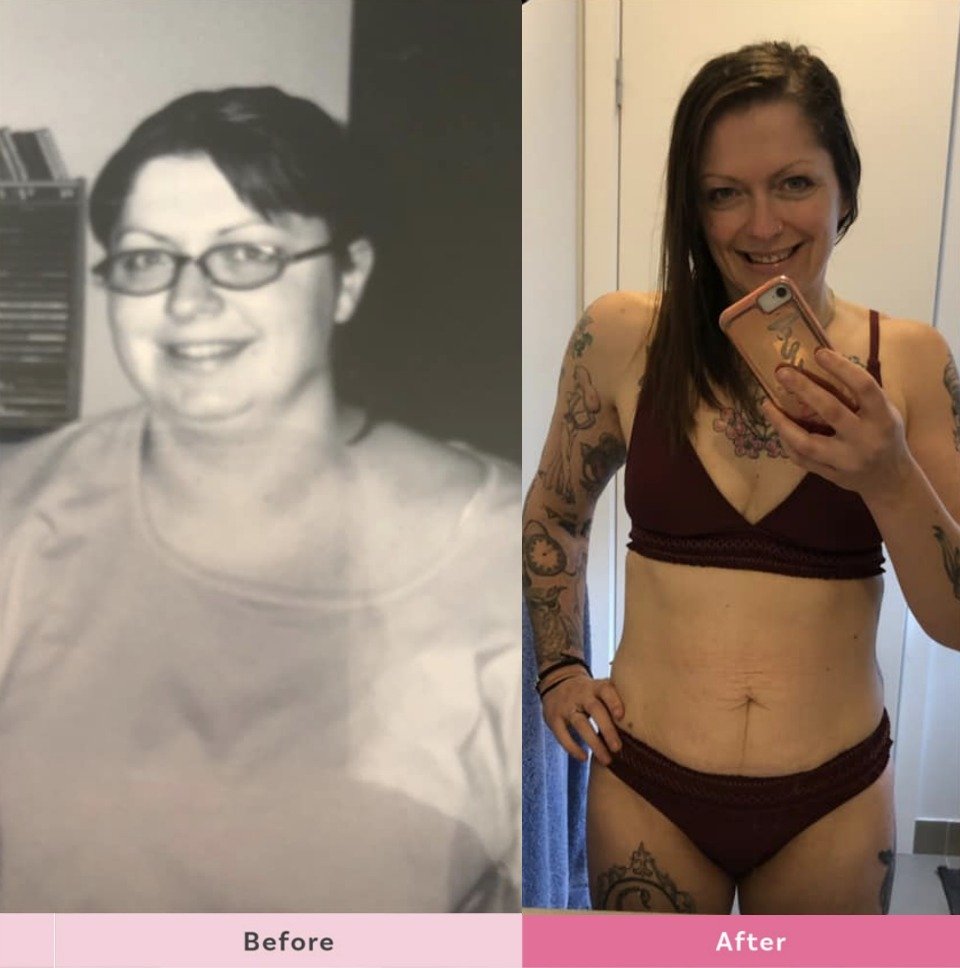 Megan says about her photos "Compare the pair
24 years old vs 40 years old
1 year postpartum with Bub 1 vs 1 year postpartum with Bub 4
Around 130kgs down to 65kgs
Forced smile – Genuine smile
We all have a story, a reason for why we got as big as we have/did.
My journey hasn't be a straight forward one.
Abuse, depression, death, anxiety
I've had ups, downs, set backs and life has thrown many challenges at me.
Sexual abuse, leaving home at 15, abortion, husbands suicide, mental breakdown, postpartum depression, anxiety……..
I used food to numb the pain, my size to hide behind and shield me from the world
I watched my life passing me by, unable and unwilling to join in
I detested the woman looking back at me in the mirror and pushed everyone away
…..BUT NO MORE!!!!!!!
Eventually there came a point where I had to wake up to myself and what I was doing to not only myself but my children too.
We all deserved better and I desperately wanted to give us all the best me I could…..
……so I ditched my excuses, I put on my big girl panties, pulled up my socks and I made the change.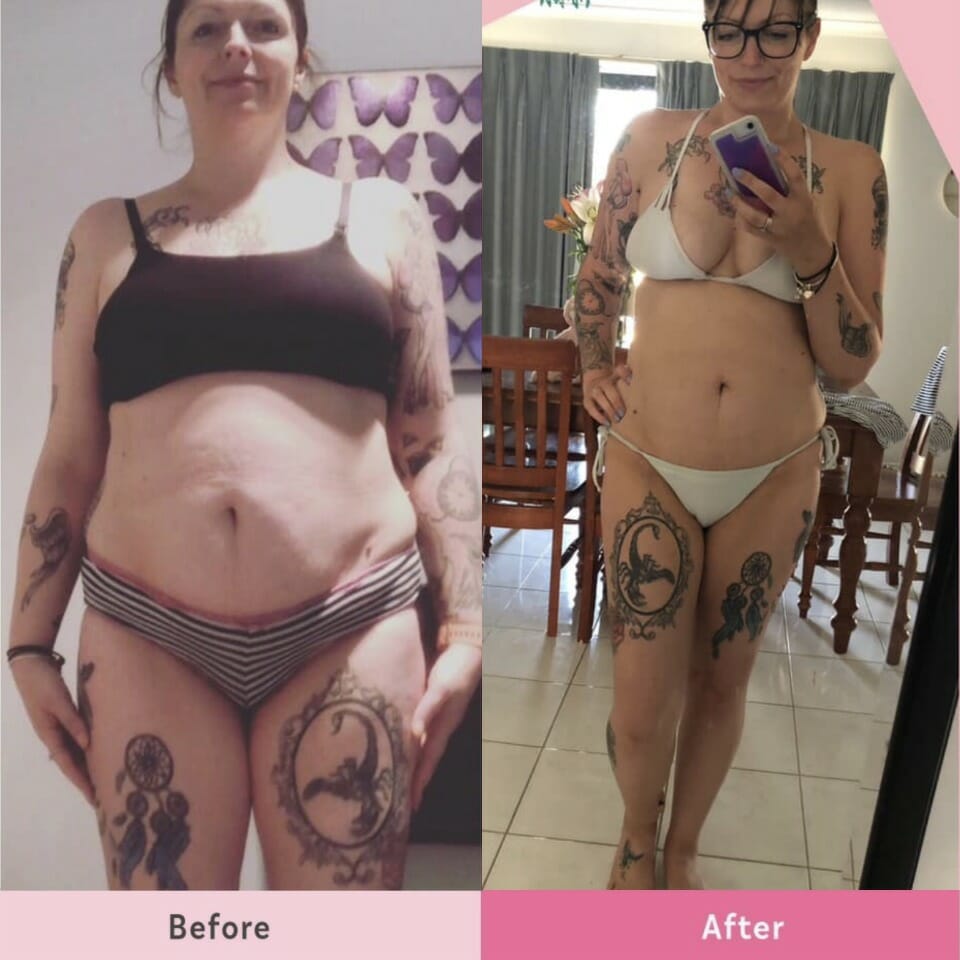 Weight Loss result – 31kgs in 12 months
"In the last 12 months since finding Healthy Mummy I've lost 31kgs (previous having lost over 60kgs by myself over many years) but I've found ME!.
I've found my energy, my passion, my confidence, my worth, my self-acceptance, self-love and respect and most importantly my happiness.
It hasn't been easy, there have been tears, sweat, muscle soreness, steps forward and steps back……BUT it is so worth it and I am beyond worth making the effort for……just like you are". 
Nikki Myles  "My husband was made redundant 3 days after I joined the Challenge"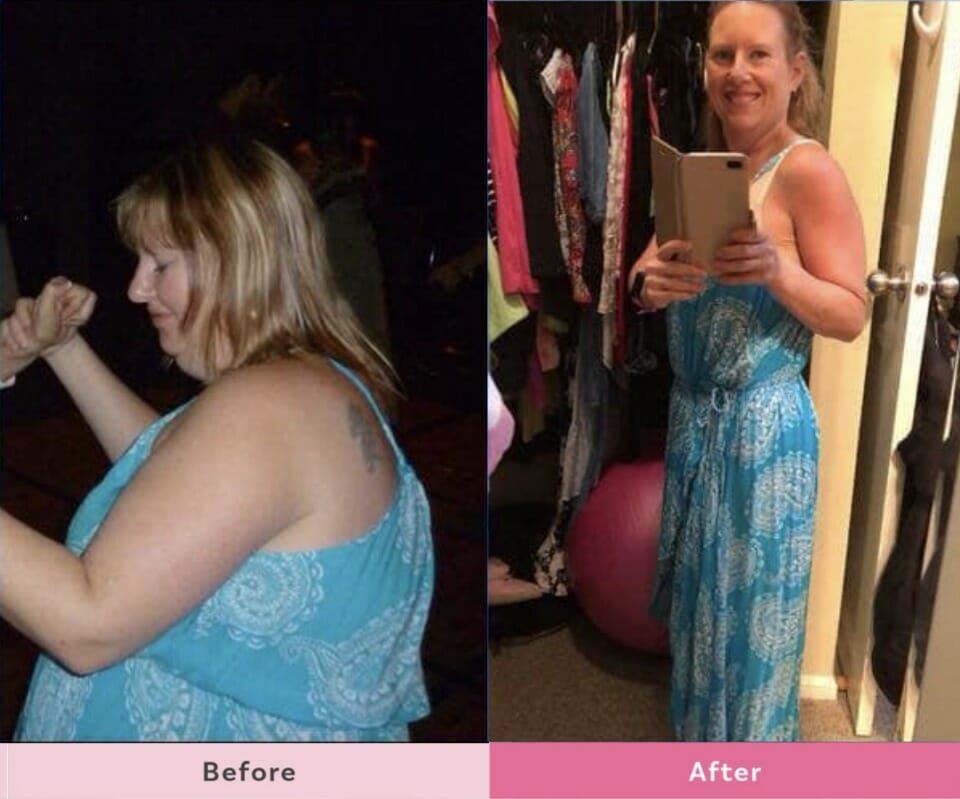 Nikki says "No matter what life throws at you just need to pick yourself up and keep going!
My husband was made redundant 3 days after I joined the Healthy Mummy 28 Day Weight Loss Challenge and just look how far I have come now!
I am a busy 47 year old mum with 3 boys who was diagnosed with PCOS 16 years ago.
Weight Loss results – 30kgs and maintained weight loss for 22 months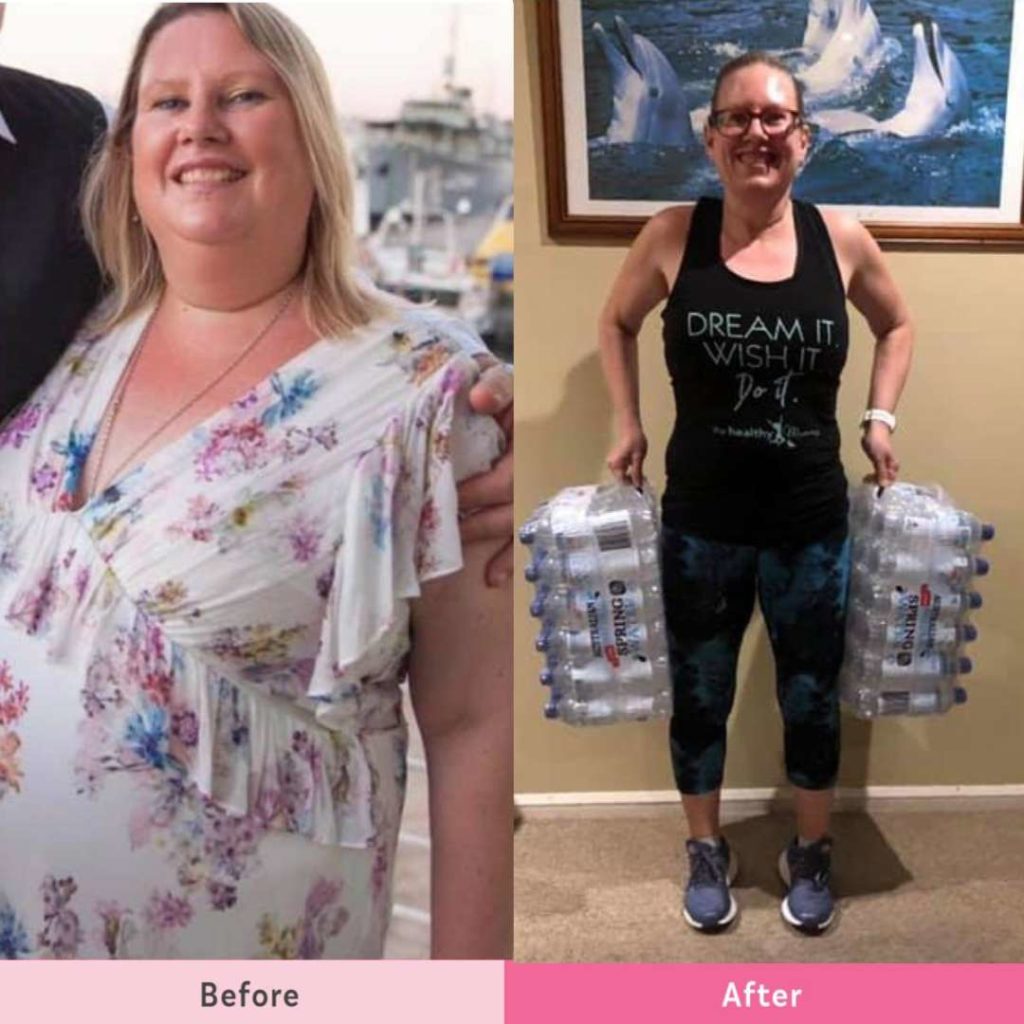 When I first stumbled across The Healthy Mummy nearly 3 years ago I had no idea that my life was about to totally turn around.
By following the 28 Day Challenge and having 1 or 2 smoothies a day have lost 30 kilos and I am maintaining a healthy weight.
I have gained my health,confidence and happiness.The lady on the left was tired,unhappy and just struggling to get thru each day.
I want everyone to know you can do this and you are worth it!"
Bridget "My body has been through the ups and downs of life"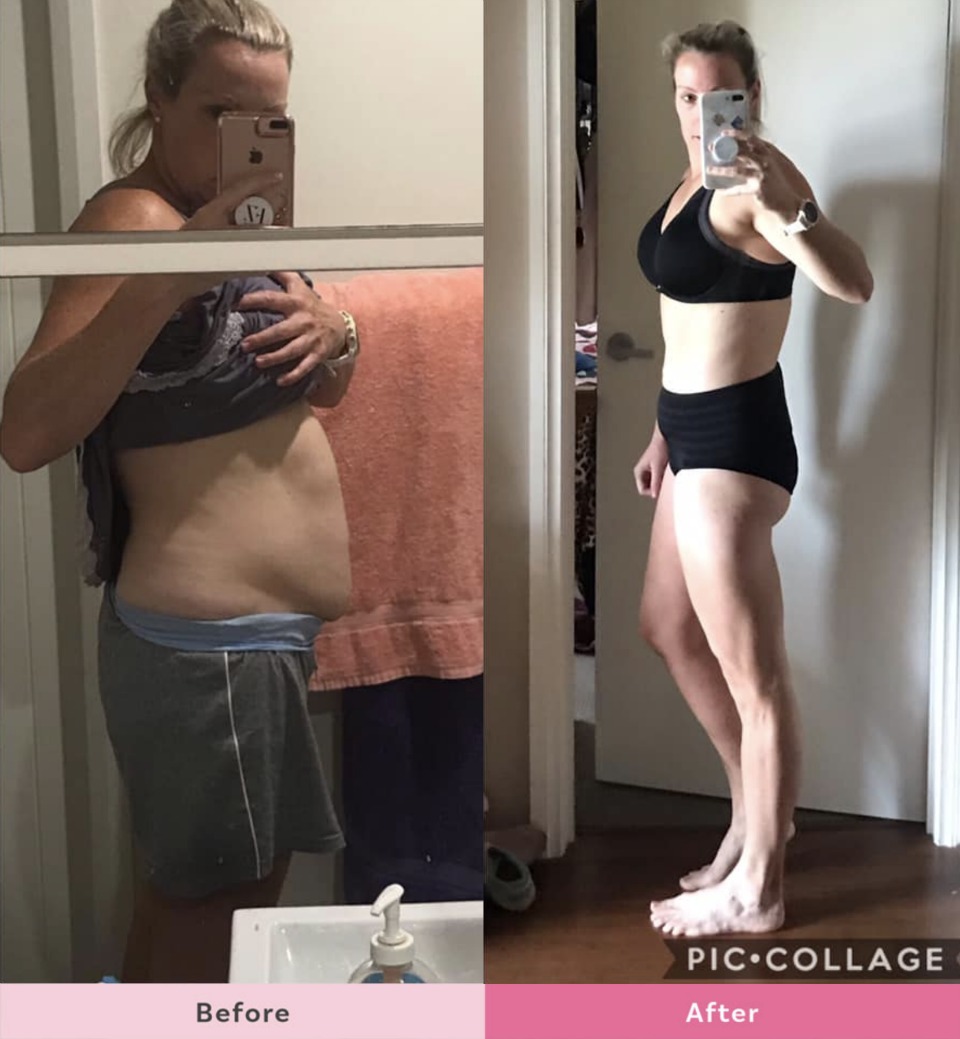 Bridget says "Posting these photos are never easy for me and I often go to post and delete many times before I do, but I do it because I'm proud of how far I have come and if I can help motivate at least one person I am happy.
I am ashamed and embarrassed of my before photo. But I shouldn't be and shouldn't be made to feel ashamed.
It is a body and it has been through the ups and down of life.
I have worked so hard to achieve the changes and I feel so confident and strong in myself.
It has not been easy and never will, but I want to celebrate my achievements through this amazing program".
Result
"Only 1kg difference but over 140cms gone and 2 dresses size down (from a size 20 to a size 14), but more importantly I'm happy in my own skin".
The Healthy Mummy team would like to thank these incredible mums for achieving INCREDIBLE results despite having their own personal struggles.
Find out what our mums are saying about The Healthy Mummy magazine HERE.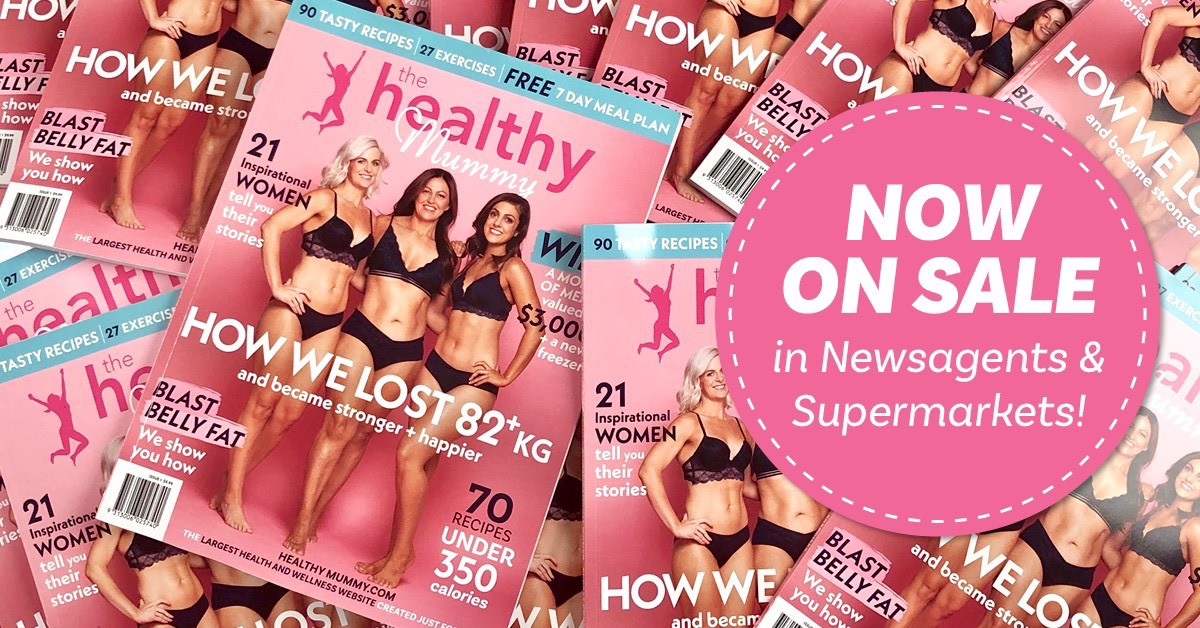 If you are wanting to lose weight and improve your energy – not to mention – help improve your overall health and wellbeing – our 28 Day Weight Loss Challenge is an awesome program to check out.
Our 28 Day Weight Loss Challenge includes:
28 days of at home exercise routines (no gym needed) – with video instruction
Customisable and breastfeeding friendly meal plans (including 7 Day Cleanse)
Time-efficient exercises for busy mums
Challenge combines Pilates exercises with interval and circuit training (HIIT)
Suitable for basic to advanced fitness levels
Home to thousands of EASY-TO-MAKE recipes!
To learn more about our 28 DAY WEIGHT LOSS CHALLENGE CLICK HERE or purchase our Smoothies HERE.