How to stay motivated during that time of the month
Super Coach Samara, who has lost 17kg through the 28 Day Weight Loss Challenge reveals how she stays motivated while she's on her period.
Sugar cravings seem to go into overdrive at that time of the month. Not only do we feel grumpy, lethargic and sore, but our diet tends to change when we're on our period.
But how can we stop ourselves from falling off the bandwagon?
Super Coach Samara, who has lost 17kg through the 28 Day Weight Loss Challenge reveals how she stays motivated while she's on her period….
How Samara stays motivated during that time of the month!

Do you find that your cravings get so much stronger just before, or during your period? Do you feel lethargic and super de-motivated? You're not alone! It can often seem so much harder to stay on track during this time, but there are some things that could help.
Beat the Cravings!
Drink plenty of water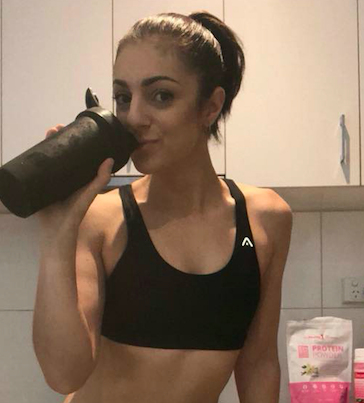 This will help you feel more full without the calories. If you feel like you need some flavour, add a slice of lemon, lime, cucumber or even some frozen berries.
Eat smaller, but more frequent meals. This will avoid you wanting to snack when you have just had a larger meal.
Add more protein into your diet. Again, this will help keep you fuller for longer and may help you avoid giving into the cravings.
Be prepared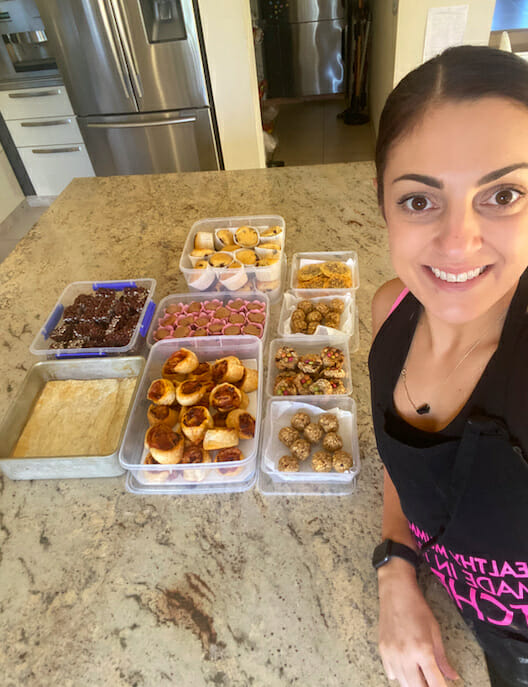 Get some snack prep done before your period arrives. By having access to some healthy snacks that are easier to grab on the run, you may be less likely to give into the cravings.
Keep the sugary, processed foods out of the house! If they aren't there, you can't eat them.
Eat right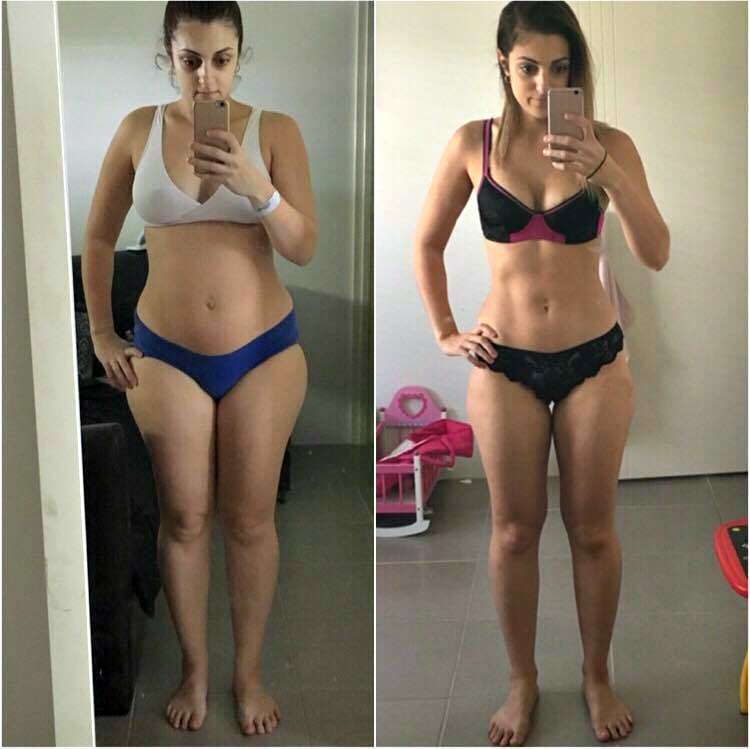 During that time of the month, you may want to increase your iron intake. Red meat is a great source of iron. Leafy green vegetables, nuts, seeds and legumes are also high in iron.
If you have an increased appetite, you may need to up your calories. Keep track of your calorie intake on the Healthy Mummy app.
Move your body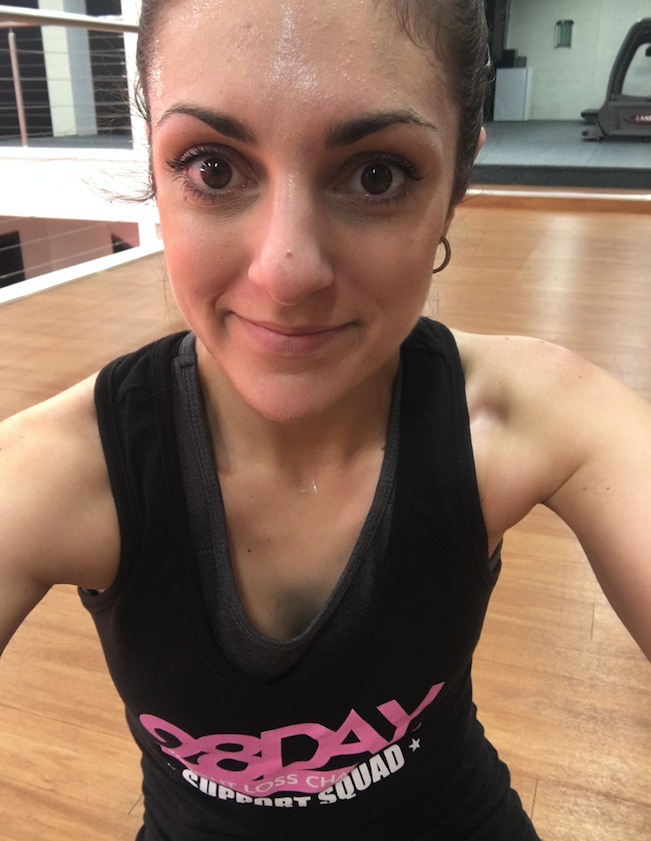 Even though I'd rather be eating cookie dough straight from the bowl, I know that exercise gives you a natural endorphin high.
By simply moving your body – going for a walk, dancing to your favourite music, or kicking a ball around with the kids – you can elevate your mood and feel a lot better. Endorphins are also a natural pain killer, so say goodbye to those period cramps!
If you need something a little more gentle; light cardio, yoga or pilates are all great options.
Be kind to yourself!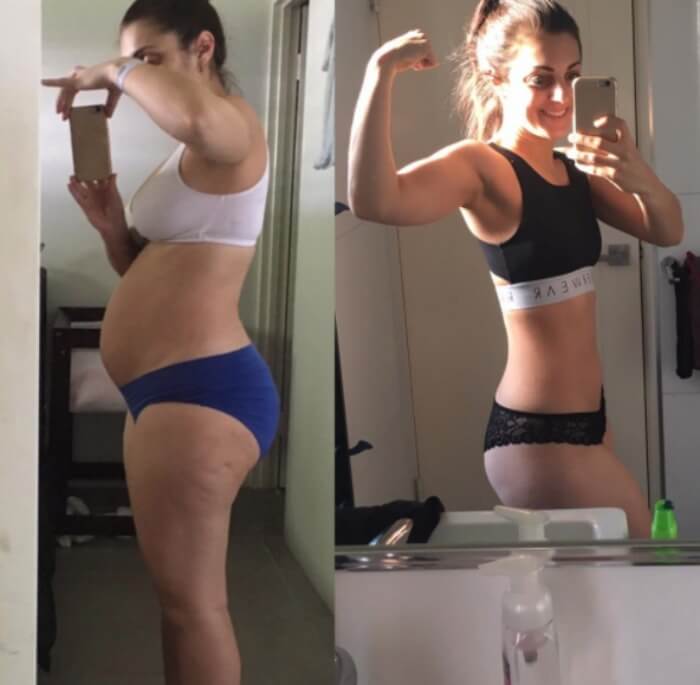 Don't feel bad about taking it a little easier at this time. At the end of the day, it is important to listen to your body and be kind to yourself.
There's no harm in having an extra piece of chocolate one night, or skipping your workout because you feel unwell. Mental health is just as important as your physical health. If you need to be in bed with a hot water bottle, cup of tea and a good book, then do just that!
When you feel up to it, continue with your day to day routine! Your body (and mind) will be thankful.
Get coached by Samara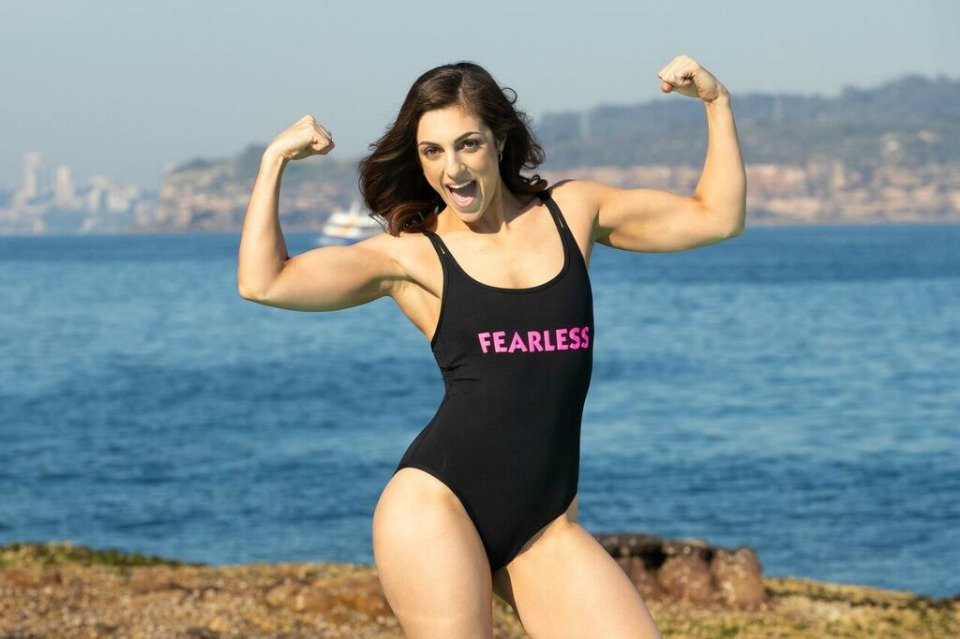 Samara is a mum of 2 girls and has lost over 17kg with The Healthy Mummy.And RIGHT NOW Samara is here to MOTIVATE and help you to reach your goals too the same way she didJoin today (check out the special offer below) and as well as having access to ALL our trainers, 450 workout videos PLUS Samara's workout videos and 4,500 recipes you will have DIRECT access to Samara!You can talk DIRECTLY to Samara in our Private Support Group every day and she will share her recipes, exercises and MOTIVATE YOU.PLUS you will get Samara's guide to smashing goals ebook FREEAND you can read Samara's Blog and journey hereGet coached by Samara here!
Join the 28 Day Weight Loss Challenge TODAY!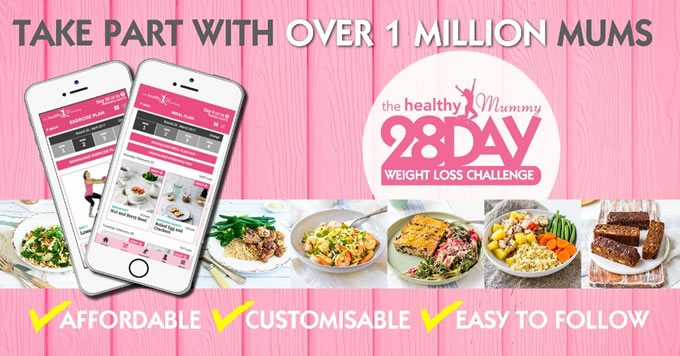 Think of the 28 Day Weight Loss Challenge as the best value personal trainer, dietitian, meal planner, chef and motivational coach with DAILY support – that you have access to every day – without the high cost and all created JUST FOR MUMS.

Each month is DIFFERENT on the 28 Day Weight Loss Challenge. EVERY MONTH you receive NEW 28 Days of FAMILY FRIENDLY customisable meal plans, daily exercise plans with videos and daily support. It's also breastfeeding friendly.

Join the 28 Day Weight Loss Challenge today!