Stevie looks fantastic and feels fantastic after losing 37kg in 9 months!
Stevie Moy says she's always struggled with her weight but amazingly she has lost 37kg in nine months by following the 28 Day Weight Loss Challenge.
"I started on July 2021 and I have seen many health benefits," she says.
"My back no-longer aches non-stop, I don't snore. I have a  better quality of sleep. My hips, knees and ankles don't ache anywhere near as much my knee which would give out all the time hardly ever does it anymore."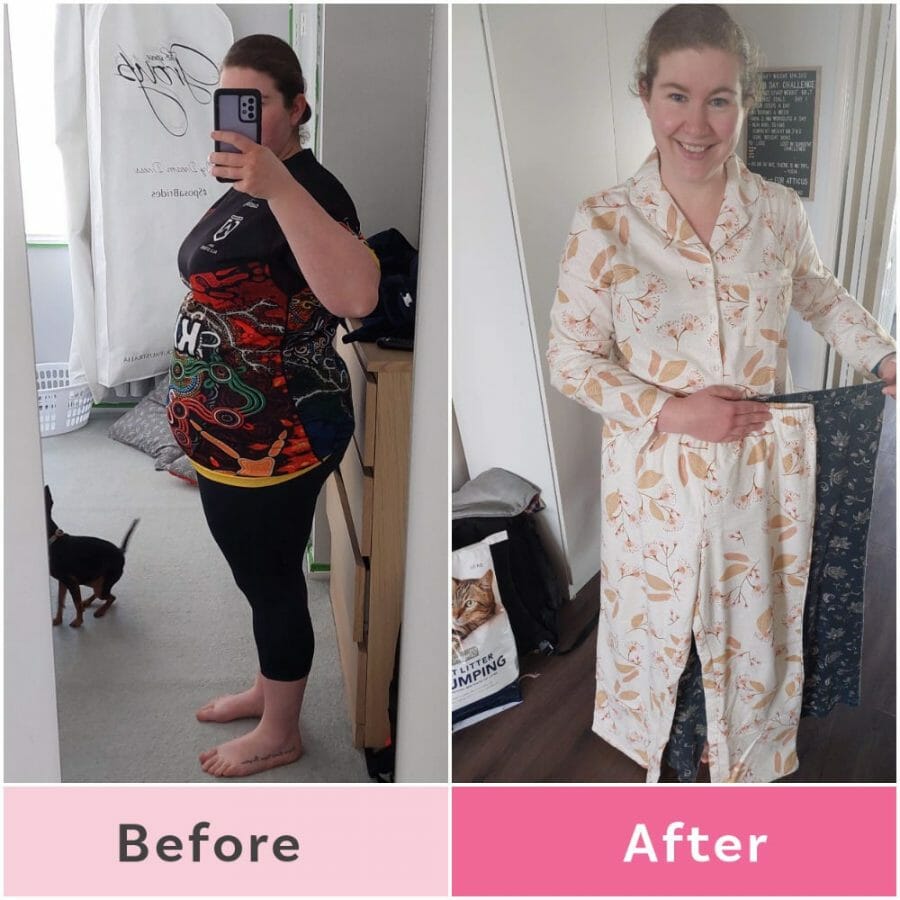 Stevie looks fantastic and feels fantastic after losing 37kg in 9 months
In fact, Stevie says she is feeling a lot more happier and confident and wants to be a good example for her son.
"I hope that I am able to stop my son developing the unhealthy relationships I have had with food for so long by what I'm learning and reeducating myself with through this program," she says.
"I have been able to run again I started off with 1km and worked up to 11km in about five months. I've been able to go from shopping at plus size stores only to been able to shop at any clothing shop (haven't done that since high school).
"I've managed to learn how to control my emotional eating cravings, I noticed I can do a lot of exercises and movements I previously couldn't like star jumps."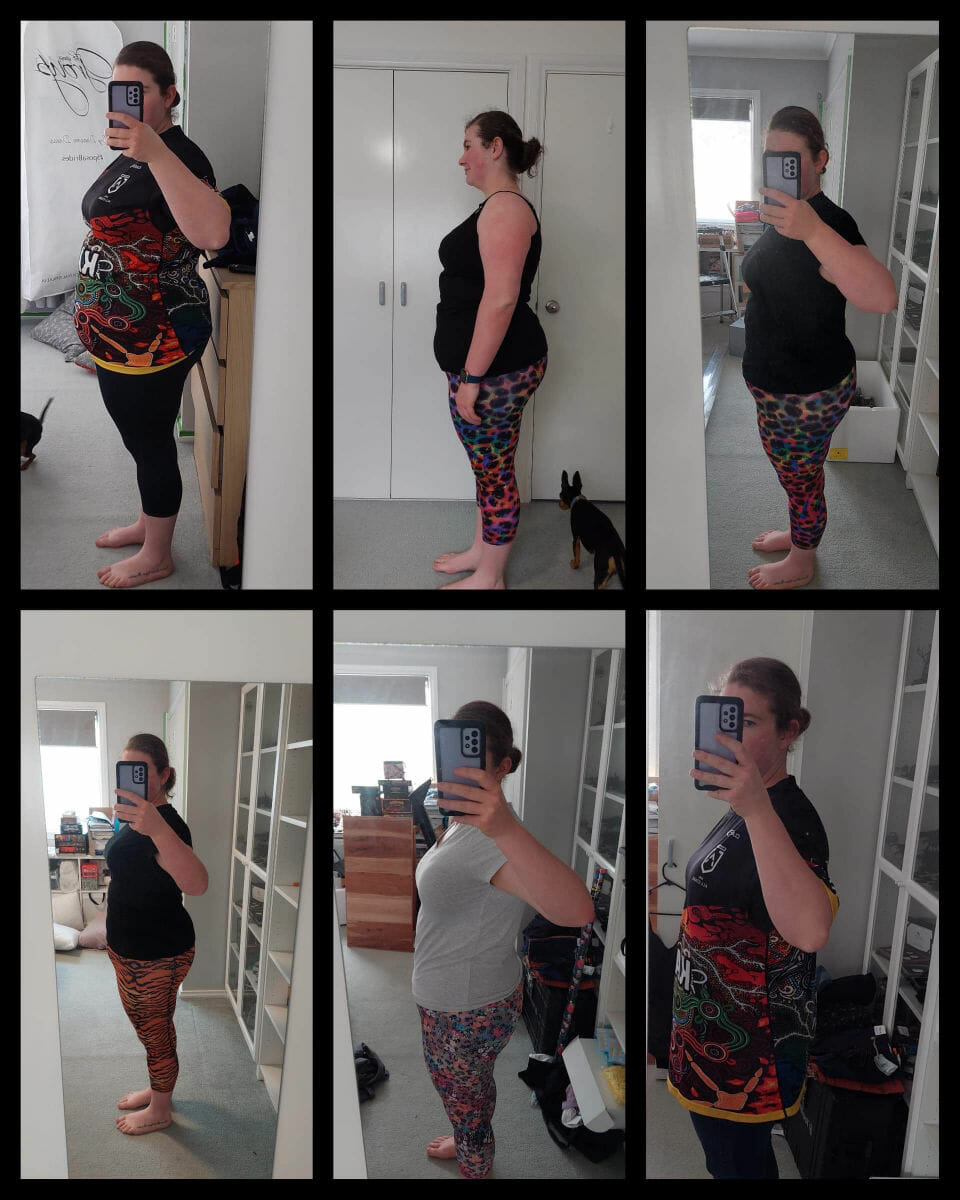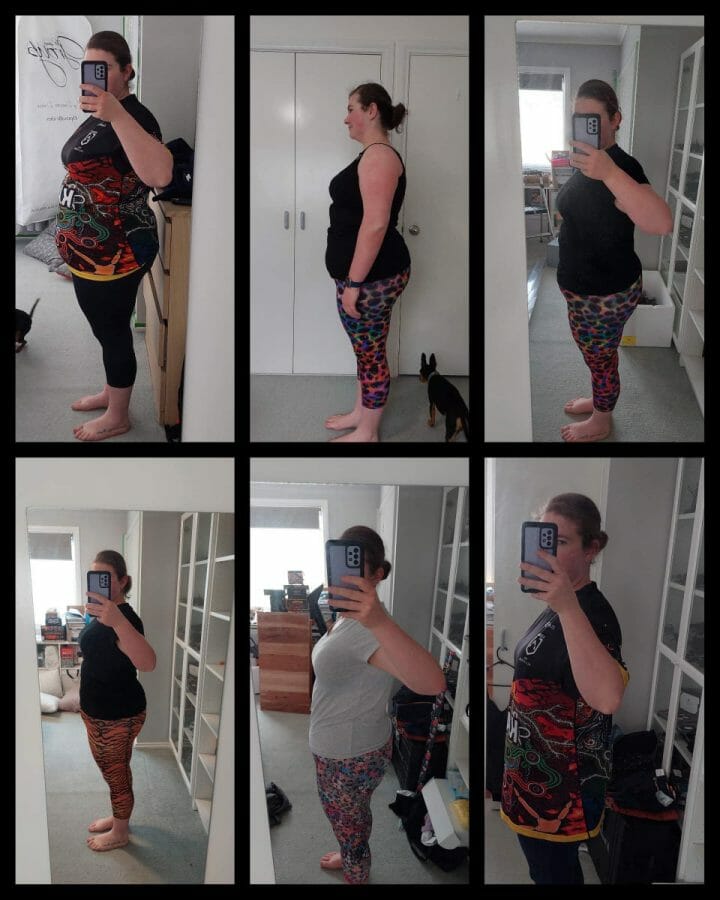 What Stevie eats on a typical day:
Breakfast: Two pieces of rye sourdough bread with a tin of baked beans (salt reduced)
Morning and afternoon snack: Healthy Mummy Coffee and Date Slice, the Chia Bounty Pudding or 40g muesli with 1/3 cup skim or high protein low fat Greek yogurt with 30g mix natural nuts or carrot sticks with hummus.
Lunch: A healthy meal
Dinner: We eat the fake away pizzas and burgers. I also modified some of my husbands favourites to be made with ingredients to make the meal under 500 calories.
You can get all these recipes on the 28 Day Weight Loss Challenge.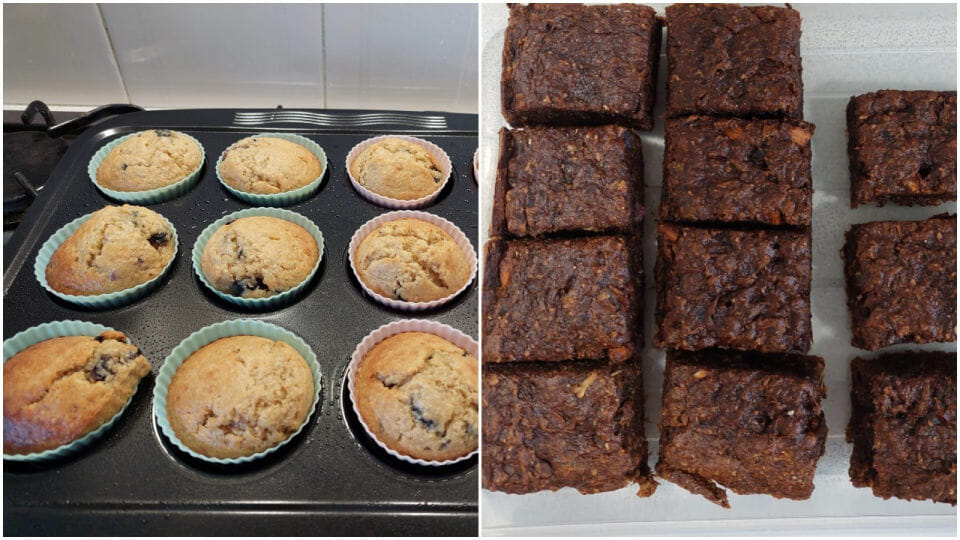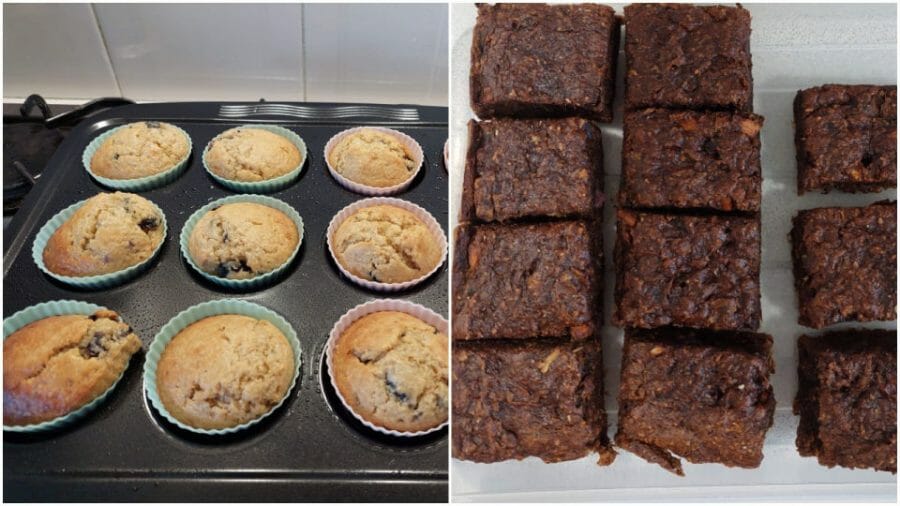 "I currently eat about 1800 calories a day as per 20% lesser pf my BMR calculation."
Workouts: I love the dance strong program with Rachel, Afterburn with Jade, express boxing, the Take 10 boxing and step workouts and love the hand weights with Laura.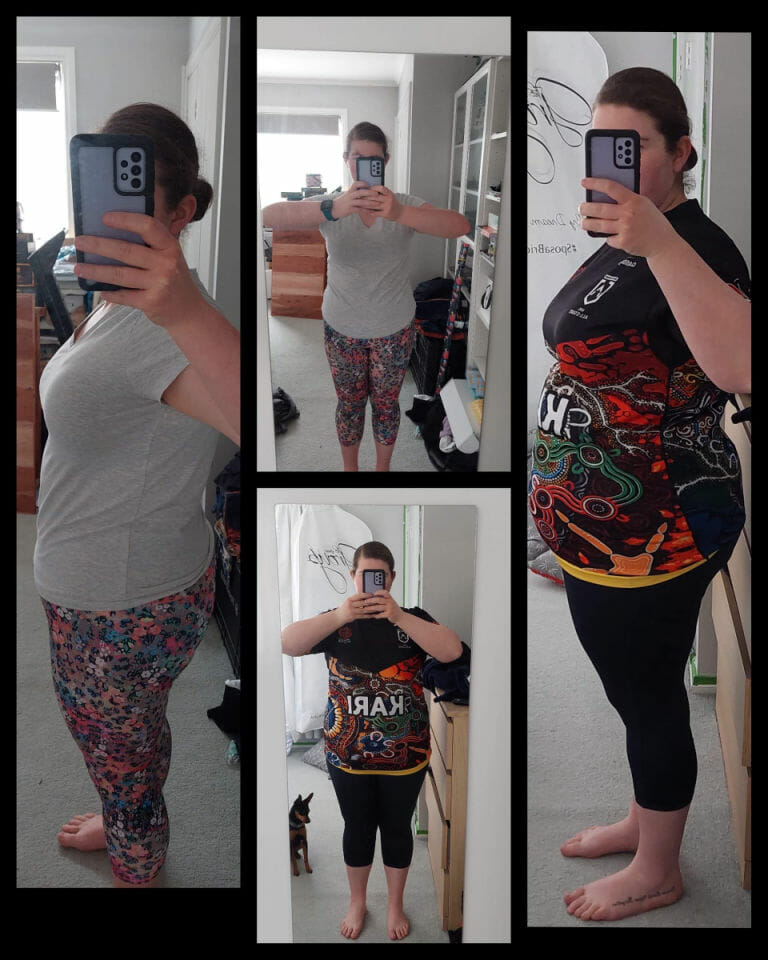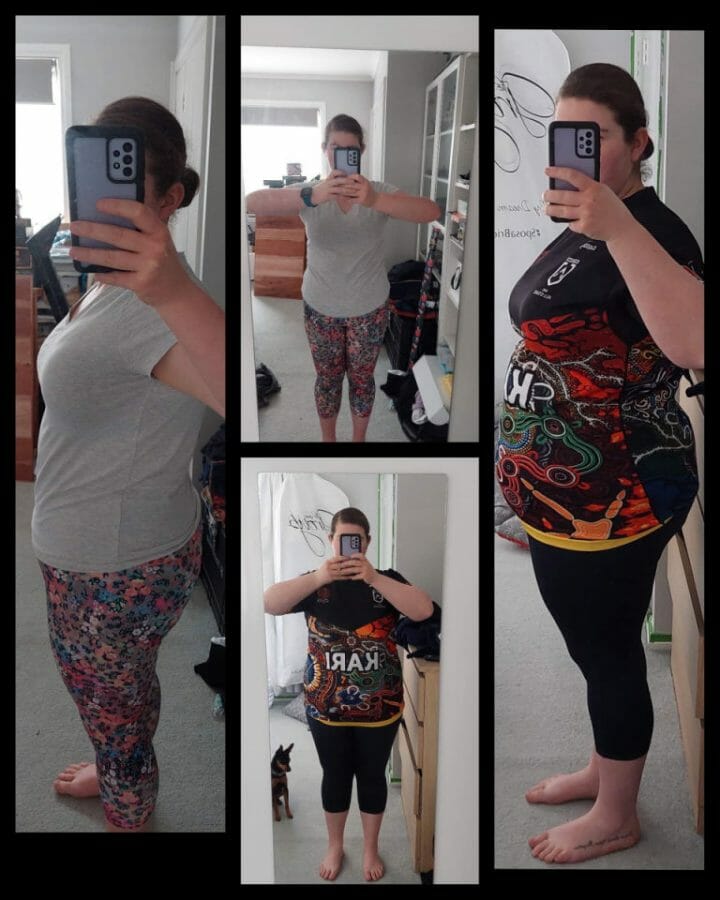 Stevie's tips for success:
Keep/modified foods that your enjoy that make you feel like your not missing out is also okay to treat yourself occasionally.

Be consistent, even if you have weeks where the scales don't move or go up weight loss is not linear make sure you focus on measurement also.

Set yourself daily goals and remind yourself often as to why your on this journey.
"I still have a long way to go to reach a 'healthy weight' as per BMI but I know I can get there as I've gotten this far even though it seemed so overwhelming at the beginning," adds Stevie.
"I'm so happy I took the leap and just gave it a go and started."
Join us on our 28 Day Weight Loss Challenge TODAY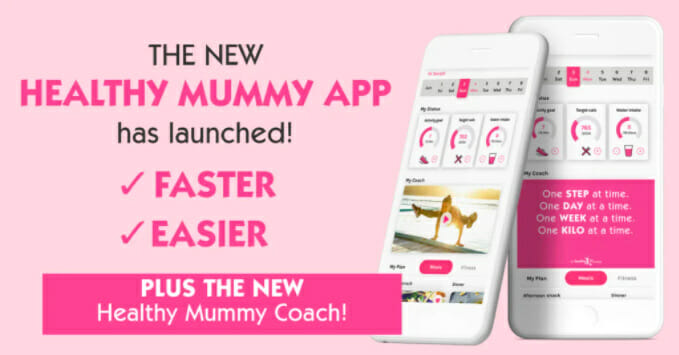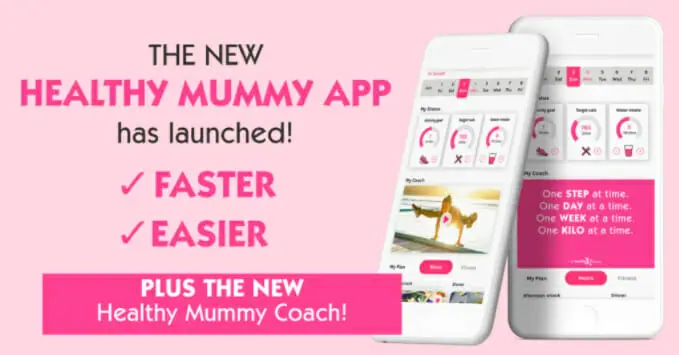 Want to shift your baby weight but feel like you have NO TIME in your day to exercise and eat healthily? That's where the Healthy Mummy's 28 Day Weight Loss Challenge can help.

Our Challenge entails: 
28 days of at home exercise routines (no gym needed) – with video instruction
Customisable and breastfeeding friendly meal plans
Time-efficient exercises for busy mums – under 30 mins
Challenge combines Pilates exercises with interval and circuit training (HIIT)
Suitable for basic to advanced fitness levels.
Home to thousands of EASY-TO-MAKE recipes.
To find out more on the 28 Day Weight Loss Challenge click here.