The Search For The Healthy Mummy Fitness Star
This competition has now closed. 
At The Healthy Mummy we LOVE fitness and exercise and are passionate about helping mums get fit!
We have over 400 exercises in our 28 Day Weight Loss Challenge AND we have over 50 AMAZING Healthy Mummy Fitness Trainers all over Australia ready to train mums locally and we are constantly striving to offer more exercise support and help mums get fit without having to go to the gym
And, we are very excited to say that the search is NOW ON for the next Healthy Mummy Fitness Star 
And, if we find the NEXT START here, the winner will win $5,000 PLUS be a STAR in a series of Healthy Mummy Fitness videos – which will be viewed by millions of mums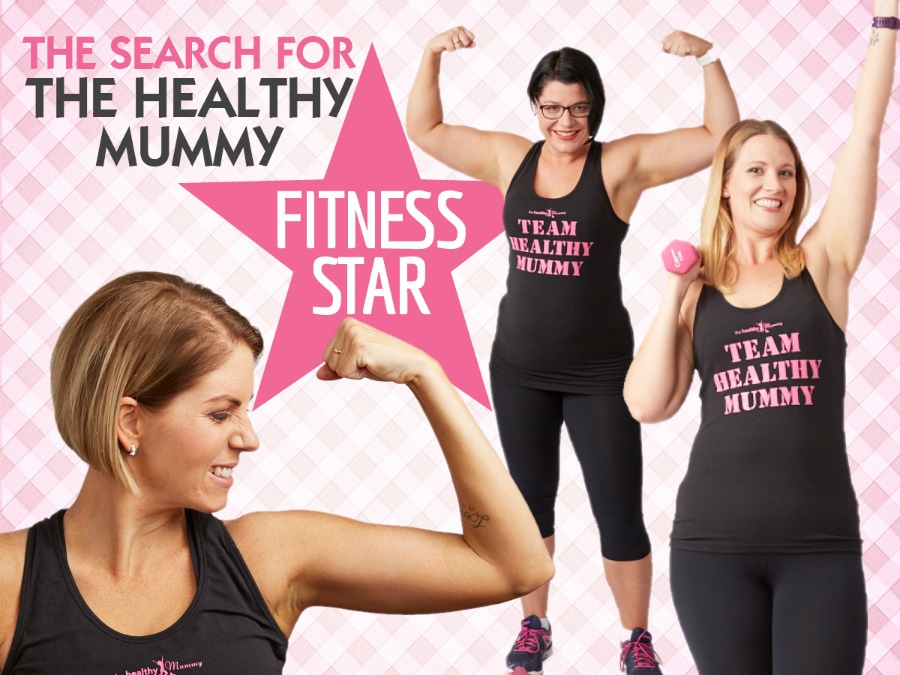 What's involved?
You need to fill out the entry form below
You need to create a 3 minute video showing yourself as an instructor to the camera showing 3 different exercises
Make sure you are talking to the camera like you would to a class of people and let your personality SHINE THROUGH
Make the video the BEST you can – this is your entry! Think good lighting, good sound – make your video AWESOME and be SUPER confident
What are we looking for in the Fitness star?
We are looking for a mum with a BIG personality
We are looking for a mum who is confident in front of the camera
We are looking for a mum who is an experienced fitness instructor and has a passion for fitness
We are looking for a mum instructor with excellent technique
We are looking for a mum who can instruct and perform 15 minute workouts to the camera and LOVE IT
If you win, what is involved?
You will win $5,000 cash
You will front the NEW video Healthy Mummy Workouts
You will have MASS exposure across our website with 3 million page impressions a month and over 600,000 across social media
You will be flown to Manly for a 3 day shoot
You will be inspiring millions of mums to get fitter and stronger with your moves!
You will meet and work with the Healthy Mummy Team and other AWESOME trainers
Entries are closed
The judges decision is final and we will be reviewing all entrants to determine if entrants will go through to the next interview stage via skype call.
This competition has now closed.