Tips from the mums who smashed the 12 Week Challenge
Some of the amazing mums who have taken part in 12 Week Challenge share their top tips on how to stay on track and smash their goals.
We all have bad days, months and even years – but at  The Healthy Mummy we are all about today and what you do going FORWARD, even if you fall off the wagon.
It's not easy sticking to your goals sometimes. That's why we asked some of amazing mums, who have all taken part in The Healthy Mummy's 12 Week Challenge their top tips on how to stay on track and smash their goals.
If you are INSPIRED by them – then join us on our next 12 Week Challenge that starts SOON!! Join here.
And if you are an existing Challenge member – all details are here.
Top tips from these mums who hit their goals on the 12 Week Challenge
Kirsty Whitehead, 39, mum-of-five from SA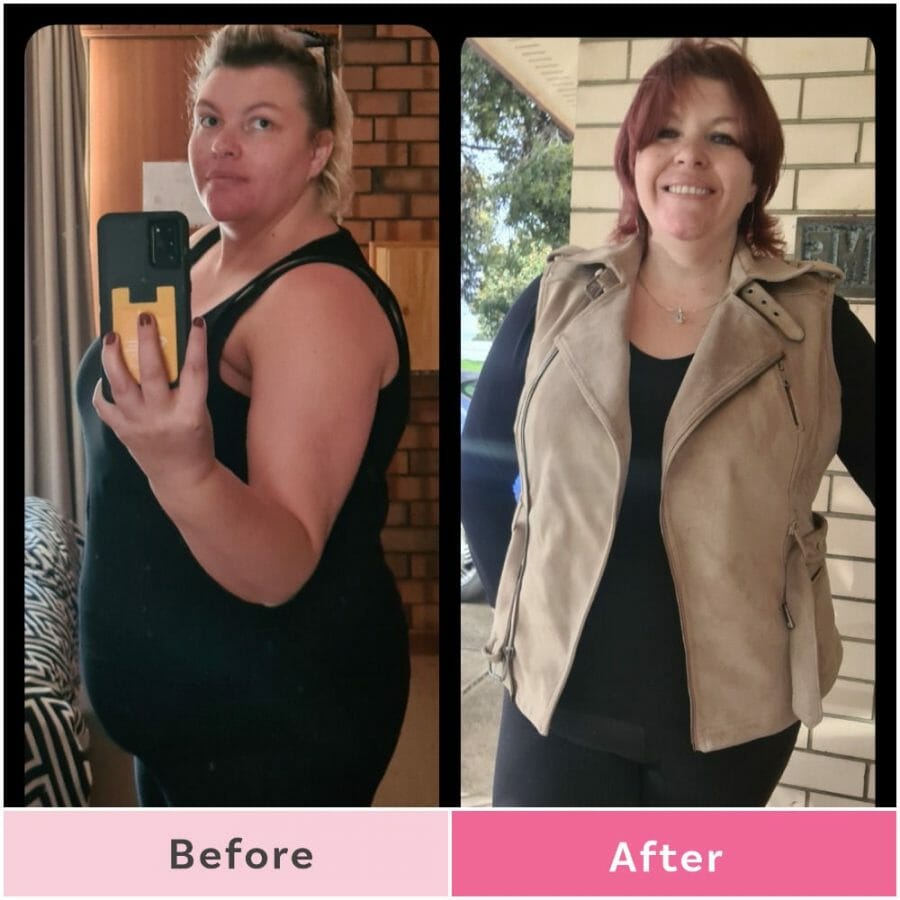 Weight loss in last 12 Week Challenge: 18.5kilo, 72cm
Top tips:
 Make small changes rather than trying to take every on all at once.
Use the Healthy Mummy App. All of it. The well-being part especially as it helps so much with nor self-sabotaging.
Really commit to yourself.
Cassandra Perrin, 41, mum-of-six from NSW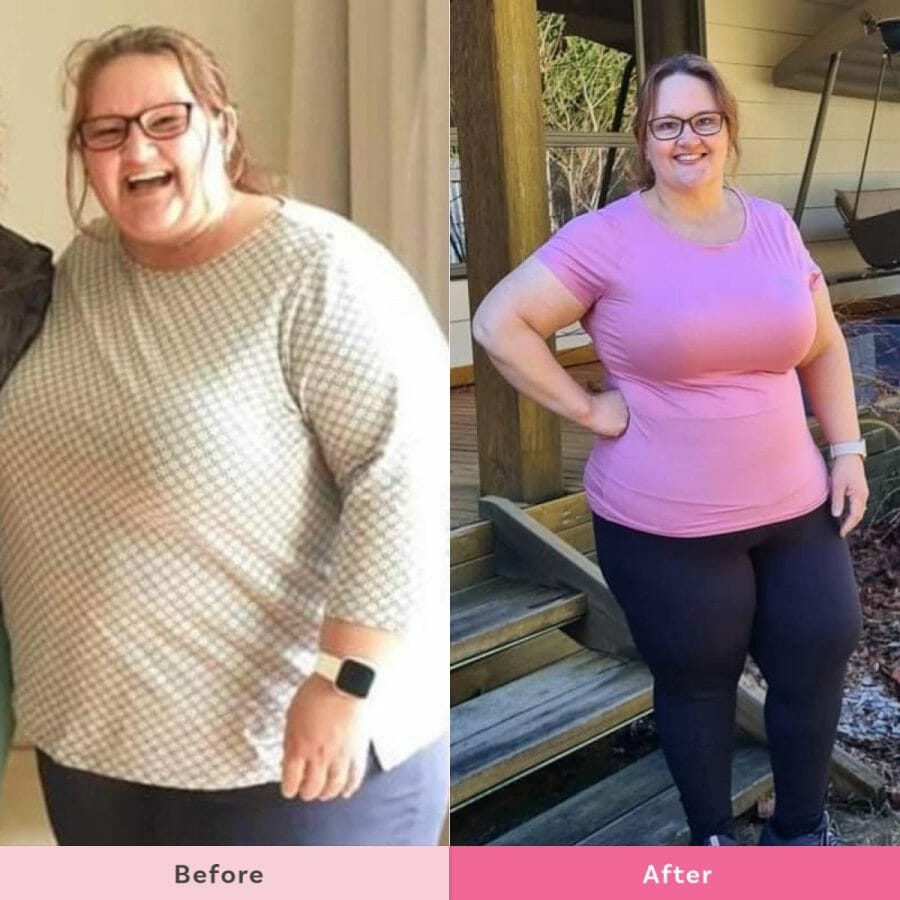 Weight loss in last 12 Week Challenge: 30kg, 80cm
Top tips:
Drink lots of water
Sleep is important try to get enough.
Schedule time for you.. write it in your diary and keep that appointment. Don't feel guilty. Even if it's just 10 minutes somewhere in the day.
Bernie Fanning, 29, mum-of-one from NSW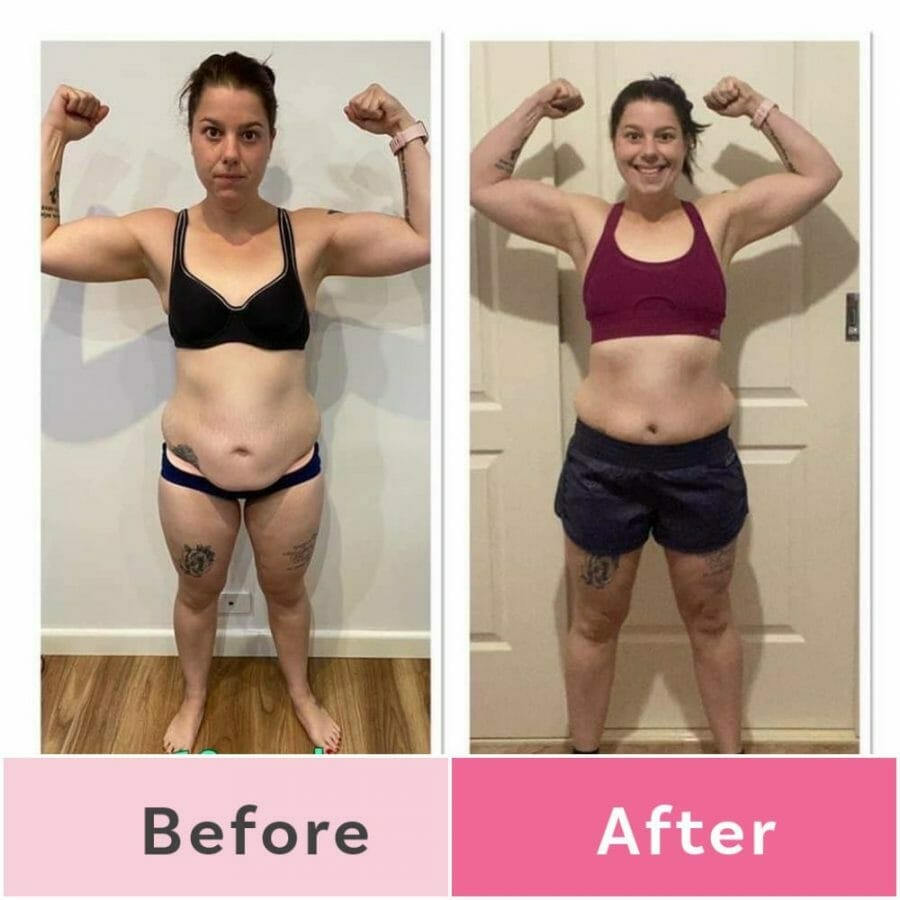 Weight loss in last 12 Week Challenge: 2.8kg, 34 cm
Top tips:
Use a motivational board.
I also have a whiteboard with daily goals on it that I tick off each day. This includes drinking two litres of water, working out, eat my daily recommended calories, self care, and having a healthy mummy meal, smoothie or protein shake.
If you feel like giving up think about your WHY, then when you have your why write it down so you can visualise it every day. For example my WHY is to feel happy, fit and strong, to be a good role model for my daughter and be able to have energy to play with her.
Jasmine Ready, 30, mum-of-two from Queensland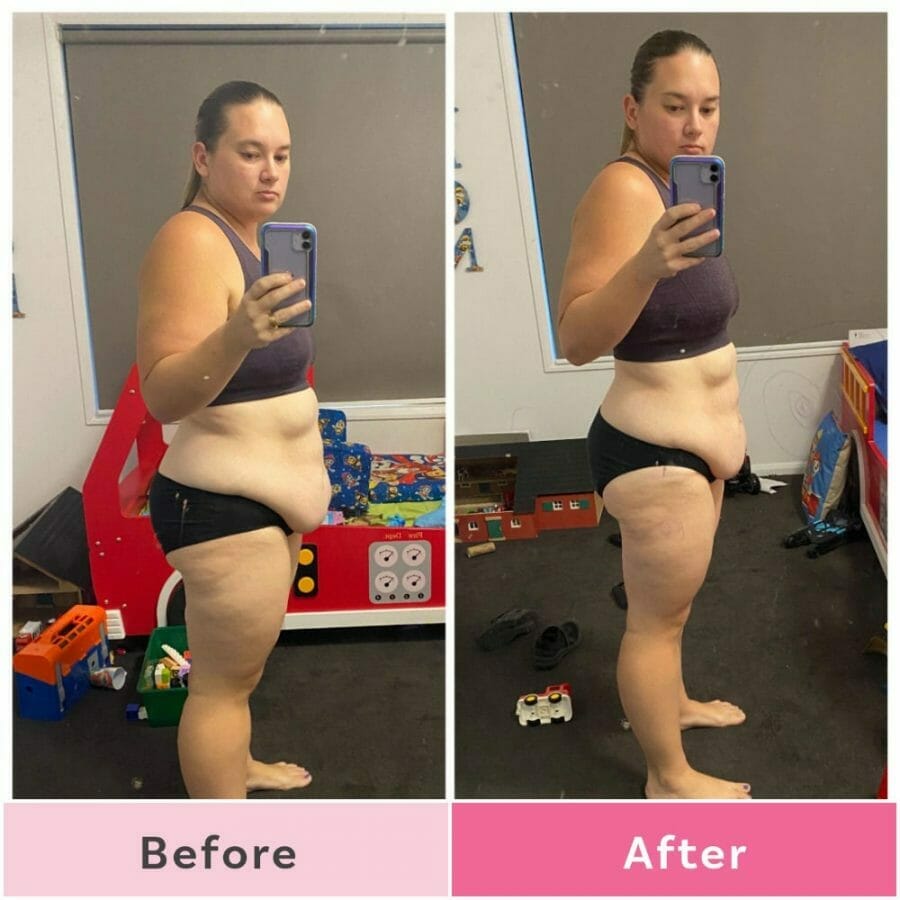 Weight loss in last 12 Week Challenge: 10.3kg, 37.5cm
Top tips:
Meal plan
Make quick easy snacks like yoghurt, hot chocolate, fresh fruit
Hide veggies in your meals for the kids. Our favourite ones are Beef and Mushroom macaroni, feta pumpkin beetroot and chorizo salad, stir fry's with lots of veggies.
Crystal-Joy McGuire, 35, mum-of-one from Grafton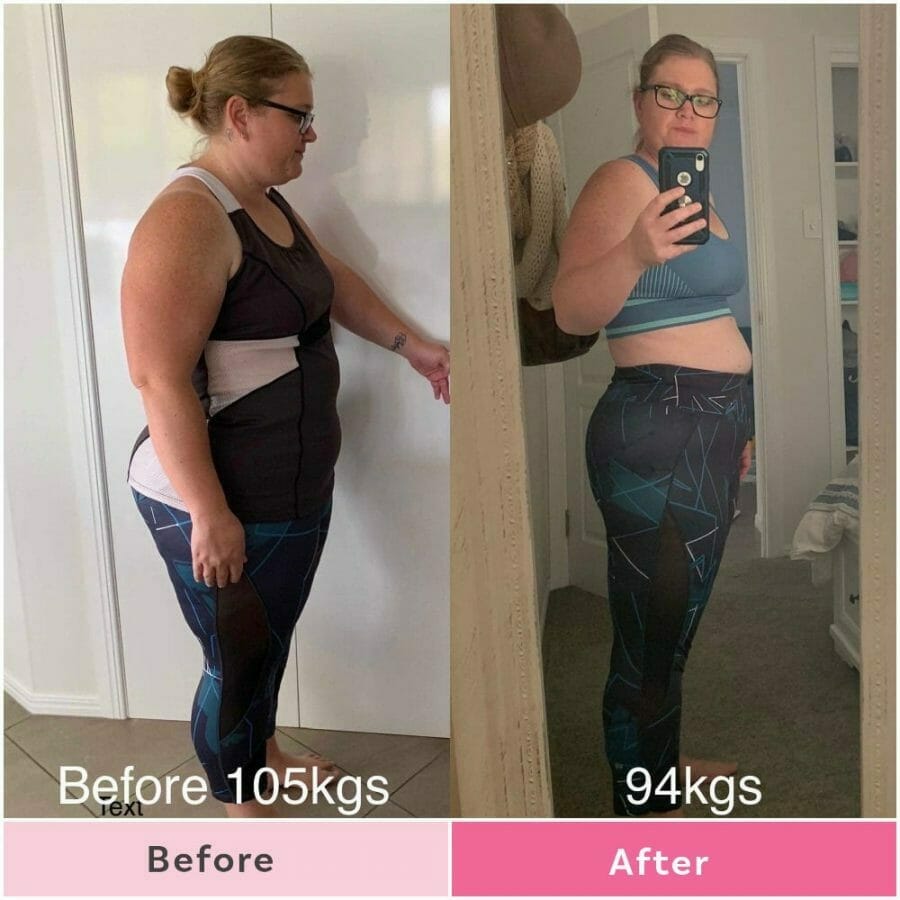 Weight loss in last 12 Week Challenge: 11.1 kilos
Top tips:
PLAN: make sure you have a plan for the challenge… especially do your meal plans, make a plan and stick to the plan.
PREPARE: each week prepare you plan for the following week… meal prep snacks and some meals that you can freeze for your meal plan.
Have a goal: set reasonable goals scale & non scale goals and don't be afraid to have a little reward for meeting your goals.
Joann Johns, 52, mum-of-three from NSW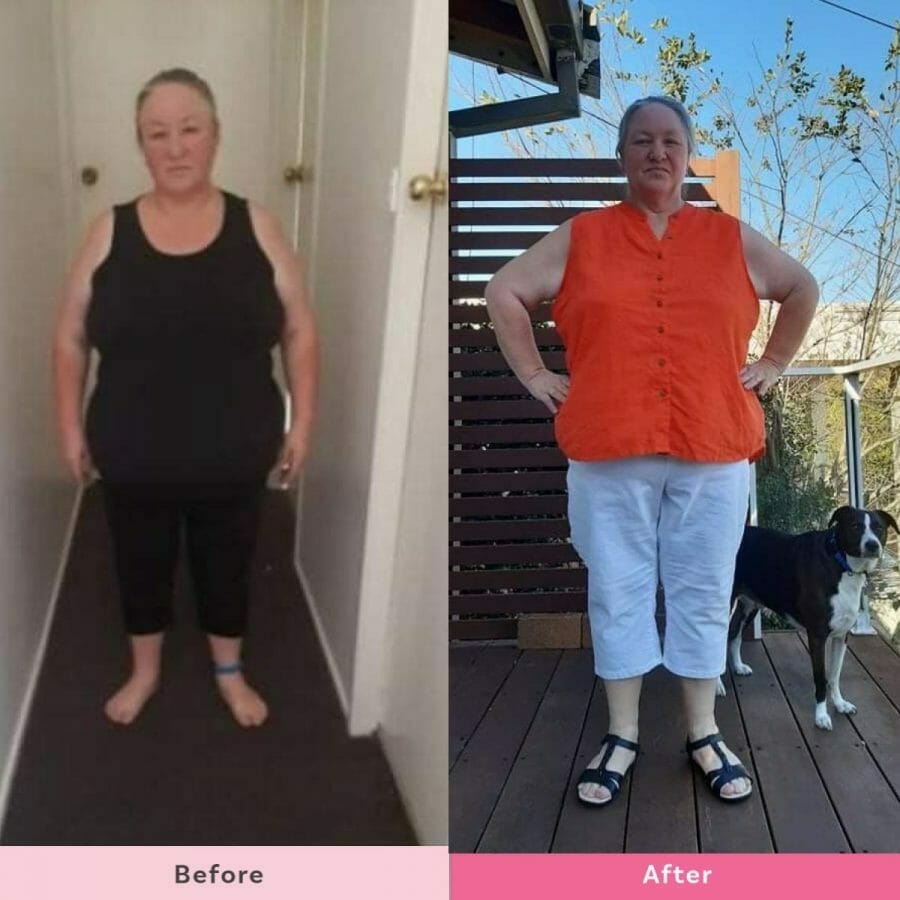 Weight loss in last 12 Week Challenge: 8.8kg
Don't weigh yourself anymore than once a week, and make sure you take measurements. The measurements are where you will see the difference.
Try to get as much support as you can. Family, close friends or the amazing ladies doing the 12 Week Challenge with you. They will help keep you on track and will be there to support you if and when you need it. I was lucky and had my daughter doing the Challenge with me and it really made a difference. Even hubby joined in! It's a healthy lifestyle the whole family can enjoy.
Don't forget your pledge! Place it somewhere where you can see it at all times, and keep reading and reminding yourself of your goals.
Jemma Probert, 29, mum-of-one from Rolleston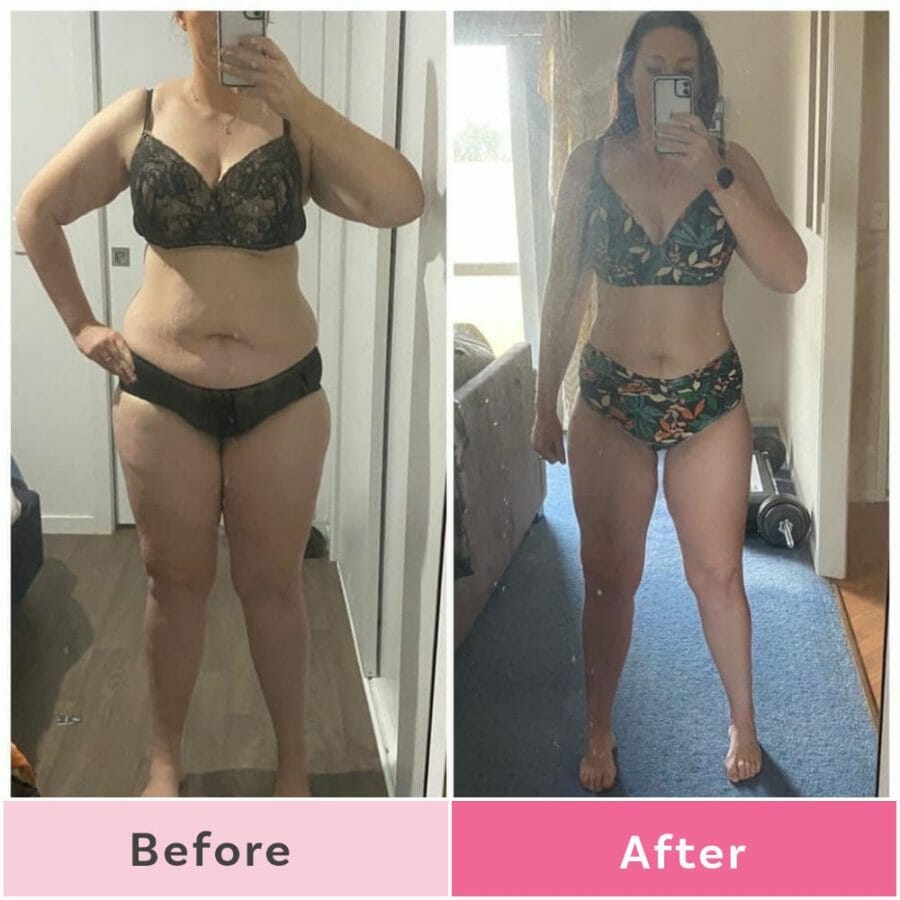 Weight loss in last 12 Week Challenge: 5.2kg
Top tips:
Don't use the word diet it's a lifestyle not a DIET.
Love yourself unconditionally because you have already taken that first step in being part of the Challenge.
Keep up the communication by posting on the Facebook page and communicating with other mums trying to do the same thing as me. The encouragement will go a long way.
Mish Mason, 38, mum-of-three from Brisbane
Weight loss in last 12 Week Challenge: 8kg, 86.6 cm
Top tips:
Find an exercise you will enjoy and a play list that motivates you.
Don't skip meals use the app to its full advantage.
Drink that water.
Candy Warburton, 40, mum-of-four from Victoria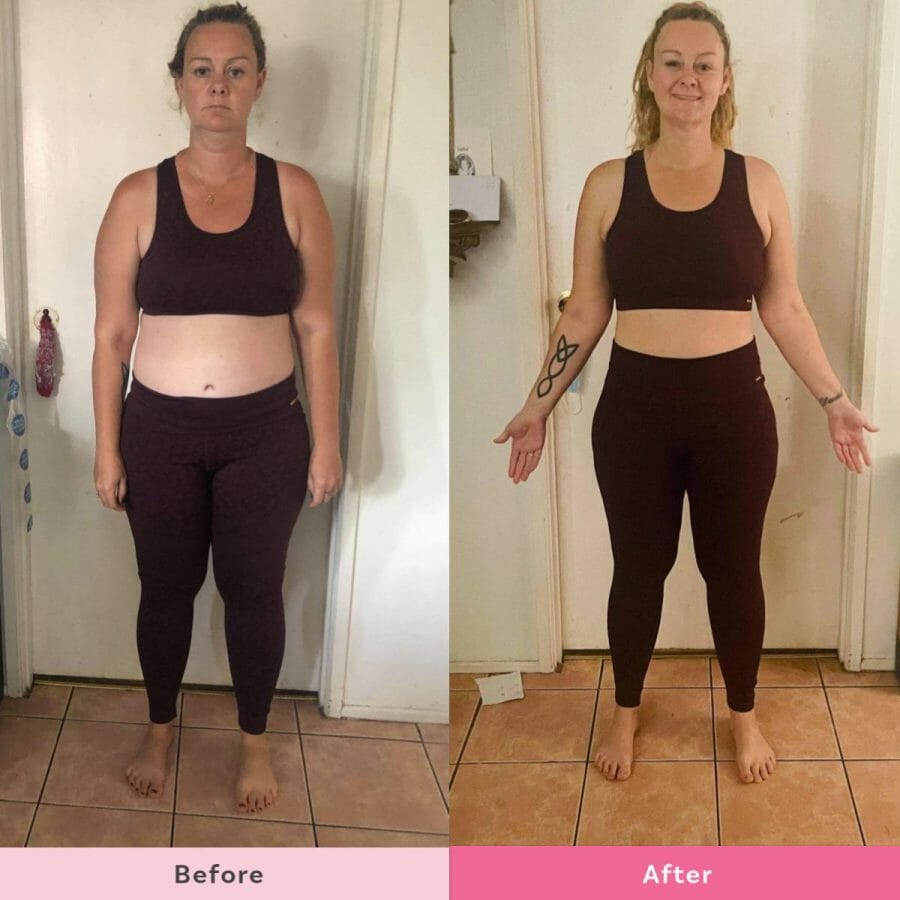 Weight loss in last 12 Week Challenge: 9.8kg, 53.5 cm
Top tips:
Plan and prep meals ahead of time if you can this helps having things in the freezer for those busy can't be bothered kind of days.
Measure, weigh, take photos each week on the same day around the same time this will show you sometimes what the scales do not.
Don't hesitate to ask questions if you don't know what you're doing or you need advice we are all in the same boat and all happy to help.
The NEXT round of the 12 Week Challenge is happening soon and you can join now!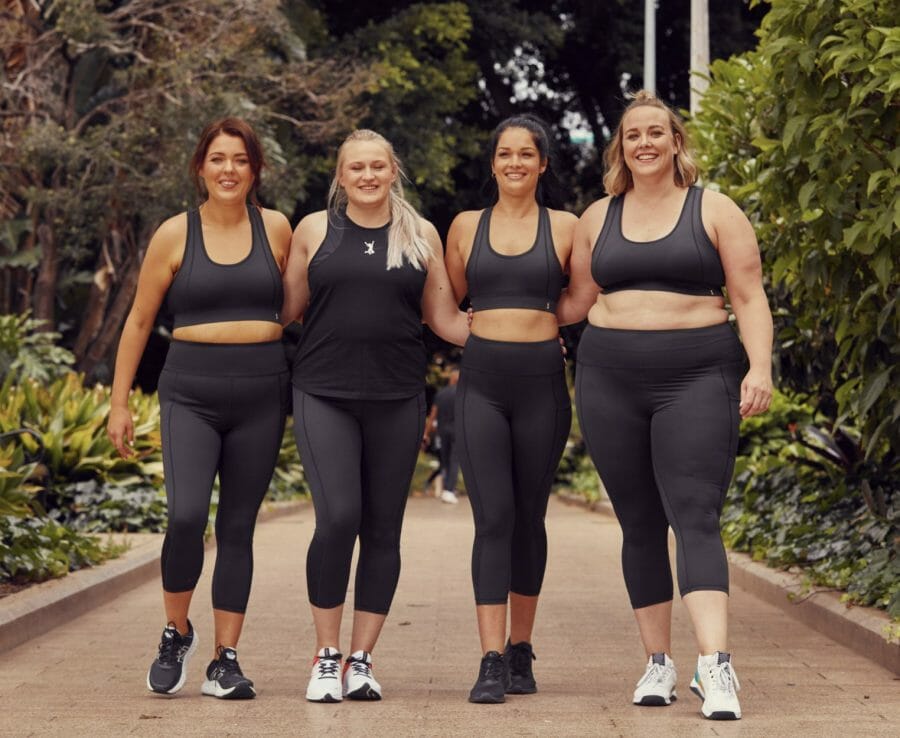 So how do I get involved?
Step 1
Firstly, JOIN HERE and get the SUPER special offer (if you are an existing Healthy Mummy member go to your My Account area for all details)
Step 2
Check your email order confirmation and claim your FREE 12 Week Challenge TOOL KIT ebook jammed with everything you need to set your goals, stay motivated and get RESULTS
Step 3
Pledge your 12 week goal HERE
Step 4
Once you have joined, log into the app where you will get UNLIMITED access to our 5 star ⭐️⭐️⭐️⭐️⭐️ rated Healthy Mummy App with over 600 at home workouts and over 6000 family friendly recipes and customisable meal plans
Step 5 
Once you join, you will be sent access to our 12 Week Challenge PRIVATE SUPPORT group where you can talk to other members on the 12 week challenge and get NON-STOP motivation and accountability to keep you on track PLUS weekly prizes.