Vegetables in brownies, it's a thing
Need to incorporate more vegetables into your diet but can't fathom stuffing another carrot into your salad? Why not try adding them into your treats!?
Vegetables add a whole lot of wholesome goodness to what would normally be a not so healthy treat. So when you eat these delicious pieces of yummyness, you don't have to feel or taste guilt because it contains some goodness!
Hide anything from kale to carrot, and even beetroot in your next brownie and we guarantee you AND your kids won't even know the gooey difference!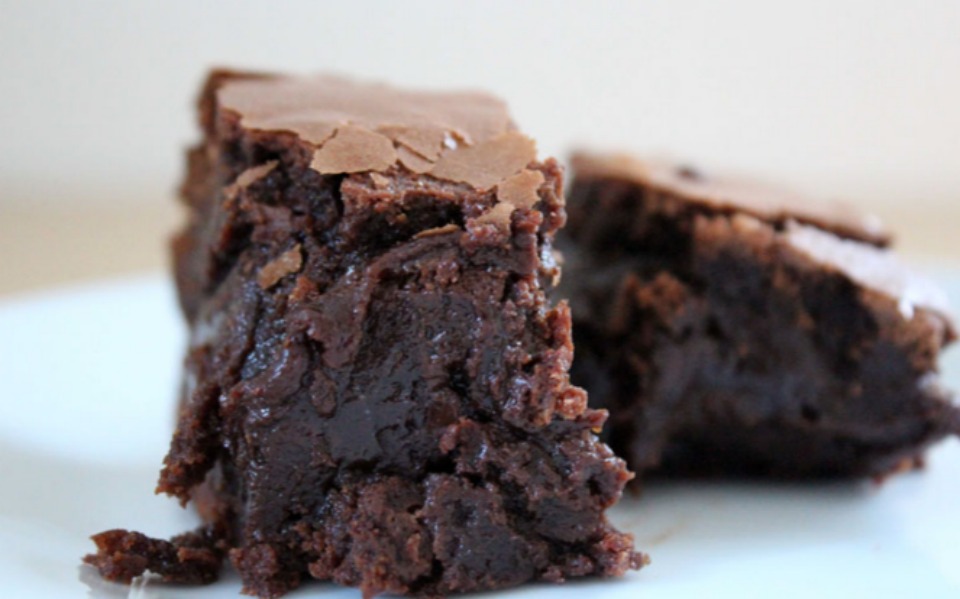 6 brownies with hidden vegetables
Nutty Black Bean Brownies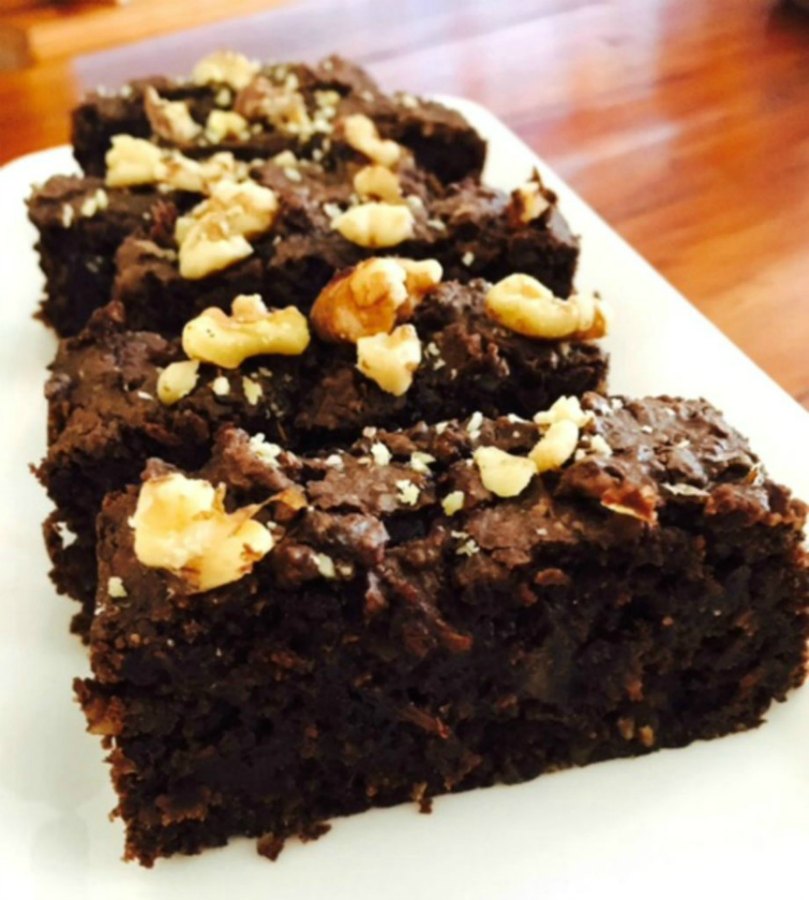 High in protein, these brownies will keep you feeling nourished and full due to black beans being incorporated! Sprinkling nuts on top takes these
to the next level.
Ingredients
400

grams

canned black beans

1/3

cup

oats

2

tbsp

shredded coconut

1/4

cup

cacao powder

Pinch salt

1

egg

1/2

cup

rice malt syrup and maple syrup

mixed together

1/4

cup

melted coconut oil

you may need up to 1/3 cup

1/2

tsp

baking powder

1

tbsp

vanilla extract

1/4

cup

pecans or walnuts

chopped

1

tbsp

dark chocolate chips
Method
Preheat your oven to 180C and line a slice tray with baking paper.

Mix all ingredients except the nuts and choc chips in a food processor until a soft batter forms. Add more oil if you need it.

Add the nuts and choc chips and pulse quickly to mix them through.

Put batter in prepared tray and cook for about 25 to 30 minutes or until set.

Once cooled, slice into 12 pieces and store in an airtight container.
Beetroot brownies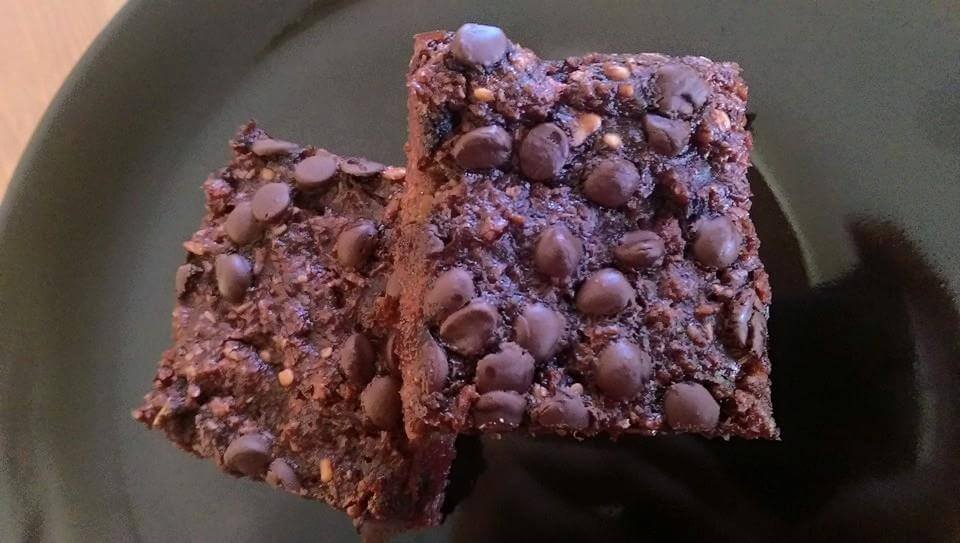 No, these won't turn out purple. In fact, you won't even detect beetroot in your first bite into these gooey brownies. The beetroot actually makes this brownie sweeter!
Find this recipe on the 28 Day Weight Loss Challenge.
Fudgey sugar free sweet potato brownies with chocolate icing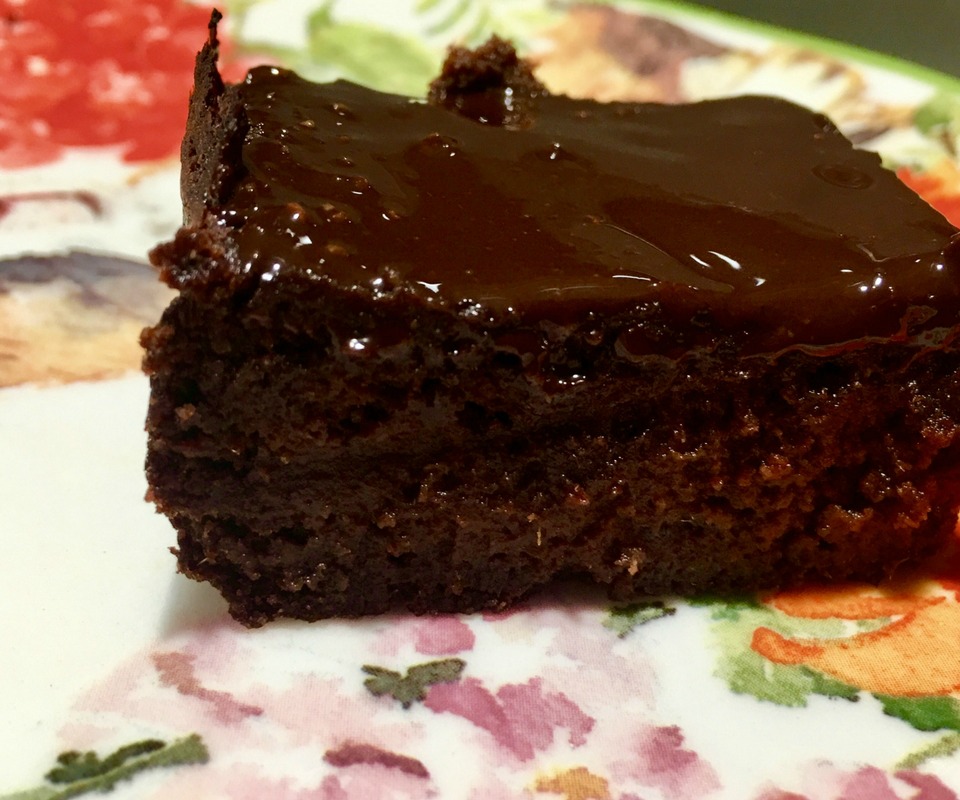 Vegan, gluten free, grain free, refined sugar free but not taste vegetable free. Sweet potato is a great source of fibre, something you don't usually get in treats!
Ingredients
500

g

cooked sweet potato

24

dried dates

soaked in boiling water for 20 mins

3

tbsp

honey

100

g

almond meal

2

tbsp

coconut oil

melted

1

pinch

salt

40

g

coconut flour

6

tbsp

raw cacao powder
40

g

70% dark chocolate

1

tsp

coconut oil
Method
Cut sweet potato into cubes and steam until soft. Preheat oven to 180C and line a square tin with baking paper.

Soak dates in boiling water for 20 minutes or until softened. Drain and add to food processor.

Once sweet potato has cooked and slightly cooled add to food processor with dates and blend until well combined.

Add in honey, almond meal, coconut oil, salt, coconut flour, cacao powder and blend until well combined.

Spread mixture into the pan and bake for 45 mins or until skewer comes out clean.

Set brownie aside to cool completely and make icing.

Melt dark chocolate and combine with coconut oil and pour over cooled brownie. Cut into 16 pieces.
Healthy Gooey Chocolate Brownies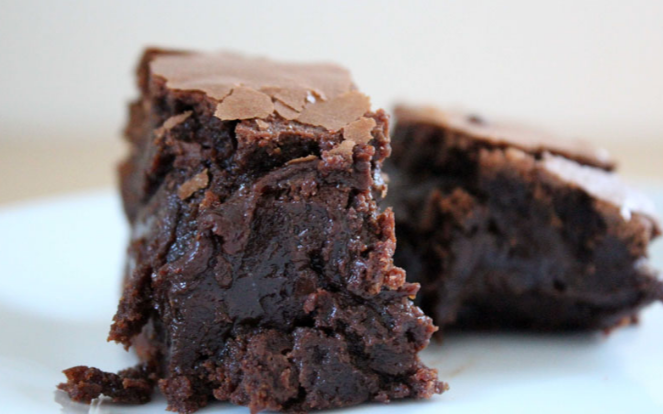 Perfect for the school lunch box or afternoon snack, these brownies are packed with avocado! Not a vegetable as such but close enough in our eyes! Avocados provide healthy monounsaturated fatty acids and make the brownies decadently creamy.
Ingredients
½

cup

dark chocolate melts

1/3

cup

honey

50

g

dates

Soaked in hot water for 15minutes

1

tbsp

coconut oil

½

avocado

1

banana

1

cup

self raising wholemeal flour
Method
Set oven to 180 degrees and line a tin with baking paper

Gently melt chocolate, honey and coconut oil in a pan and set aside to slightly cool

In the meantime blend together the avocado, banana and dates until smooth

Pour the slightly cooled chocolate mix into the banana mix and stir together

Add the flour and stir until combined

Pour into prepared tin and bake for approx. 20 minutes or until a skewer comes out mostly clean

Allow to cool then cut into 12 squares – enjoy!
Zucchini brownies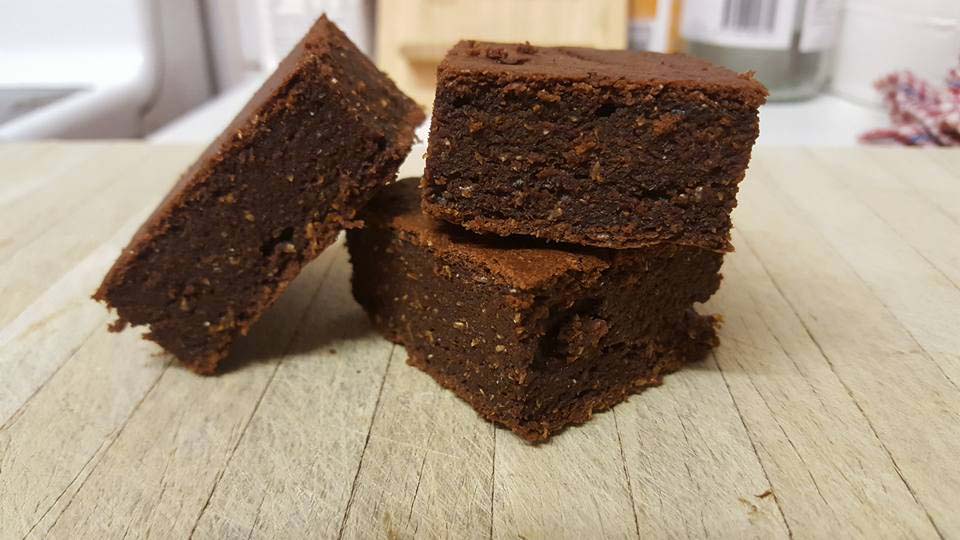 At first you may think, yuck zucchini in brownies but you WILL change your mind once you try these gooey squares. They taste like a full chocolate brownie but without the calories due to zucchinis low calorie factor. Winning!
Find this recipe on the 28 Day Weight Loss Challenge.
Protein packed black bean chocolate brownies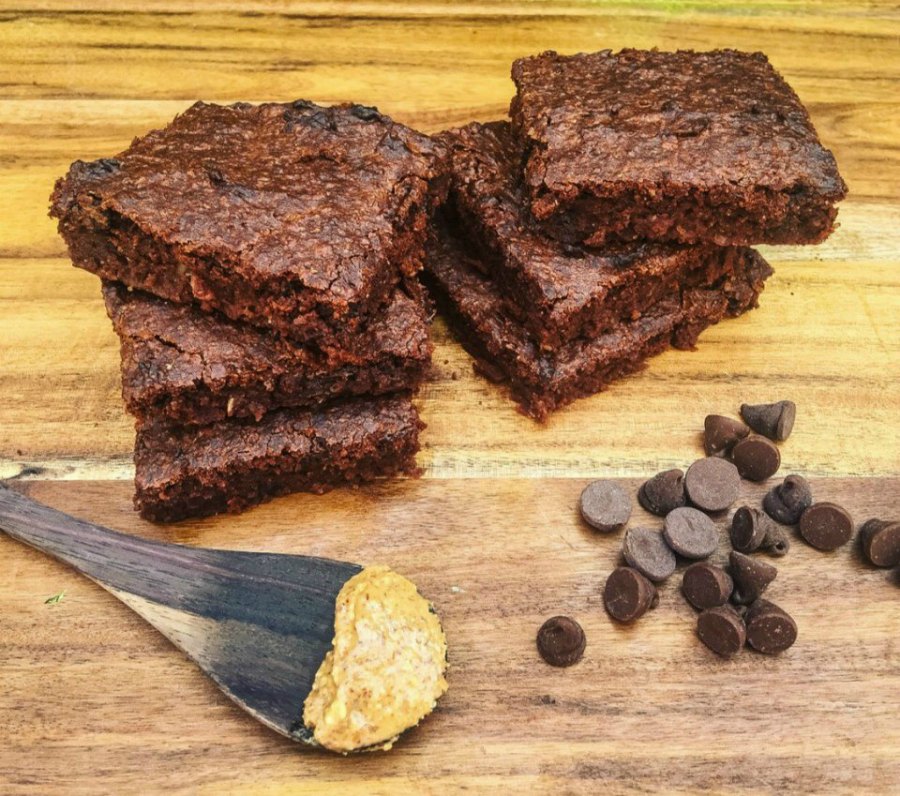 High in fibre, folate, protein, magnesium and antioxidants, who knew brownies could be so healthily versatile?
Ingredients
425

grams

tinned black beans

salt reduced if possible

1/4

cup

unsweetened almond milk

2

tbsp

almond butter

2

tbsp

coconut oil

4

tbsp

wholemeal self raising flour

1/4

cup

cacao

1/4

cup

coconut sugar

1/4

cup

dark choc chips
Method
Drain and rinse the black beans well.

Mix all ingredients together in a food processor

Pour batter into a square tin lined with baking paper

Bake for 30-40 min at 200C

Once cooled, cut into 9 pieces

Store in the fridge for up to one week.
Start your healthy journey on the 28 Day Weight Loss Challenge and have access to 4,500 delicious recipes, including these stunning vegetable brownies!