10 AWESOME ways to prepare yourself and keep on track this September!
Can you believe it's nearly September already?! No matter how disciplined you think you are, it can sometimes be tricky to stay on track with your weight loss goals.
Healthy mummy Donna McKerchar has lost over 13kg by following the 28 Day Weight Loss Challenge, and she says she always makes sure she sets herself up for success with 10 motivational tips.
Here's what she does – and is planning to do to keep herself on track.
Donna's 10 top tips to help you SMASH September
1. Ditch that dinner plate, hello side plate!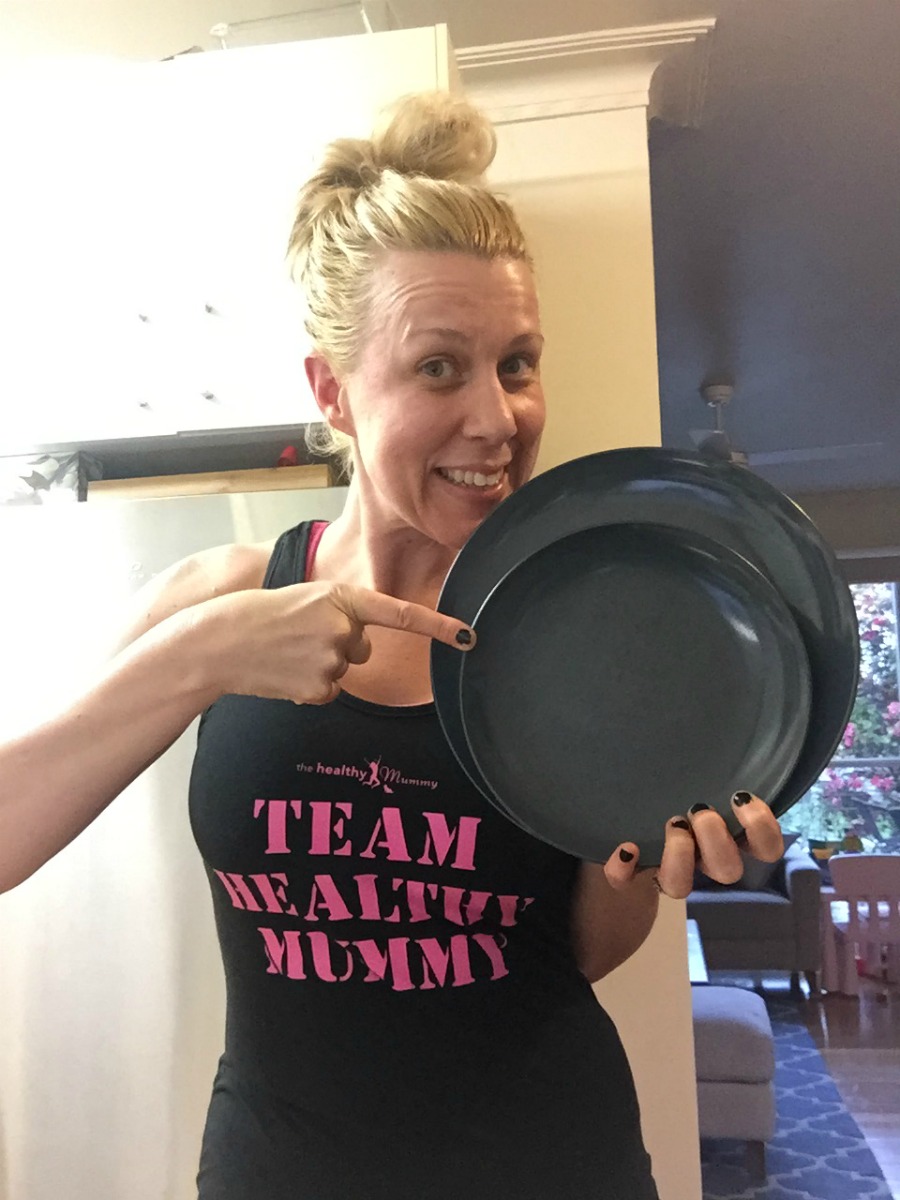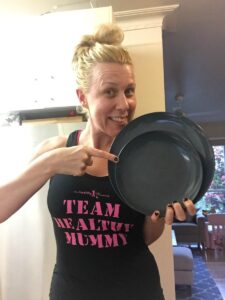 Donna is all about portion control, and says by using a smaller plate she can keep on top of how much she's eating.
"I have found dinner plates have become bigger and bigger over the years. I made the decision to move from a dinner plate to a side plate to act as my dinner/lunch plate," she says.
"Using a big dinner plate makes you feel you must pile more food on it to fill the space, whereas a side plate keeps your portions in control and gives you the visual satisfaction that the plate is full!"
2. Meal prep to YOUR needs, tastes and preferences
By making a few of her family's meals in advance, Donna can make sure she's reaching for healthy meals when she's hungry, rather than junk food (and steer clear of takeaway desires).
However, instead of doing MASSIVE cook offs to last weeks and weeks, Donna prefers to make meals to last only a couple of days.
"I give full praise to those Healthy Mummies who do big cook ups as this works for them, but what works for me is little prep often!"
Donna says she likes to eat freshly cooked food where possible. Plus, she likes to make food based on what she is feeling and or craving in that moment (just healthier versions, of course).
"If I have leftover meals, I will freeze them which gives me a little freezer stash which again….works for me!"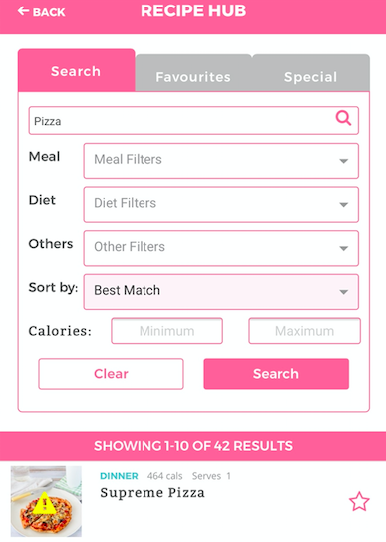 3. Shop in your kitchen
Donna suggests going through all the food you have in the cupboards first, before hitting the shops. You'd be surprised to see what you find in the back of the pantry!
"Before you plan your meals for the week, try shopping in your kitchen! Go through your fridge, freezer and pantry and see what you can use for the upcoming week.
"Try and plan your menu to use similar ingredients over a number of recipes. Use the 28 Day Weight Loss Challenge App to help tick off the items you already have and you are set!"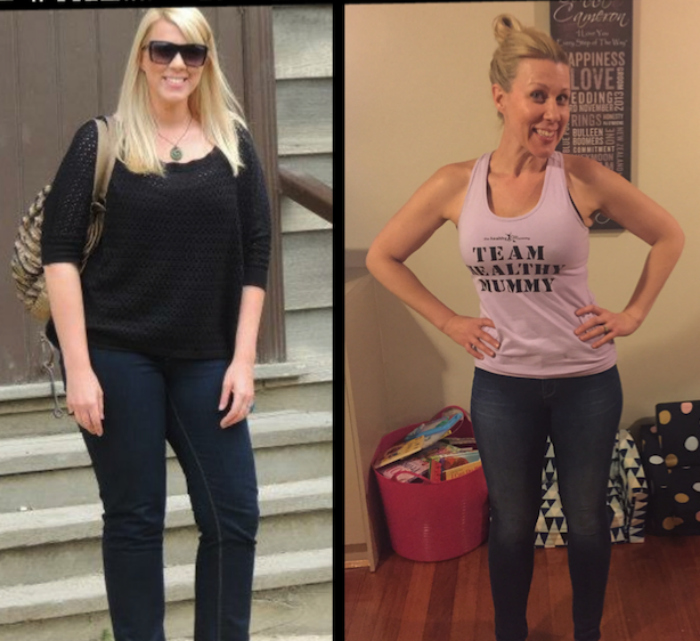 4. Double dinner winners 
Donna admits she doubles her recipes so she can have enough left over for the next night.
She says,"I love double dinners which last over two nights! I double the recipe so it gives me and my family enough serves for two nights (and the leftovers goes into the freezer). This helps save you time."
5. Find support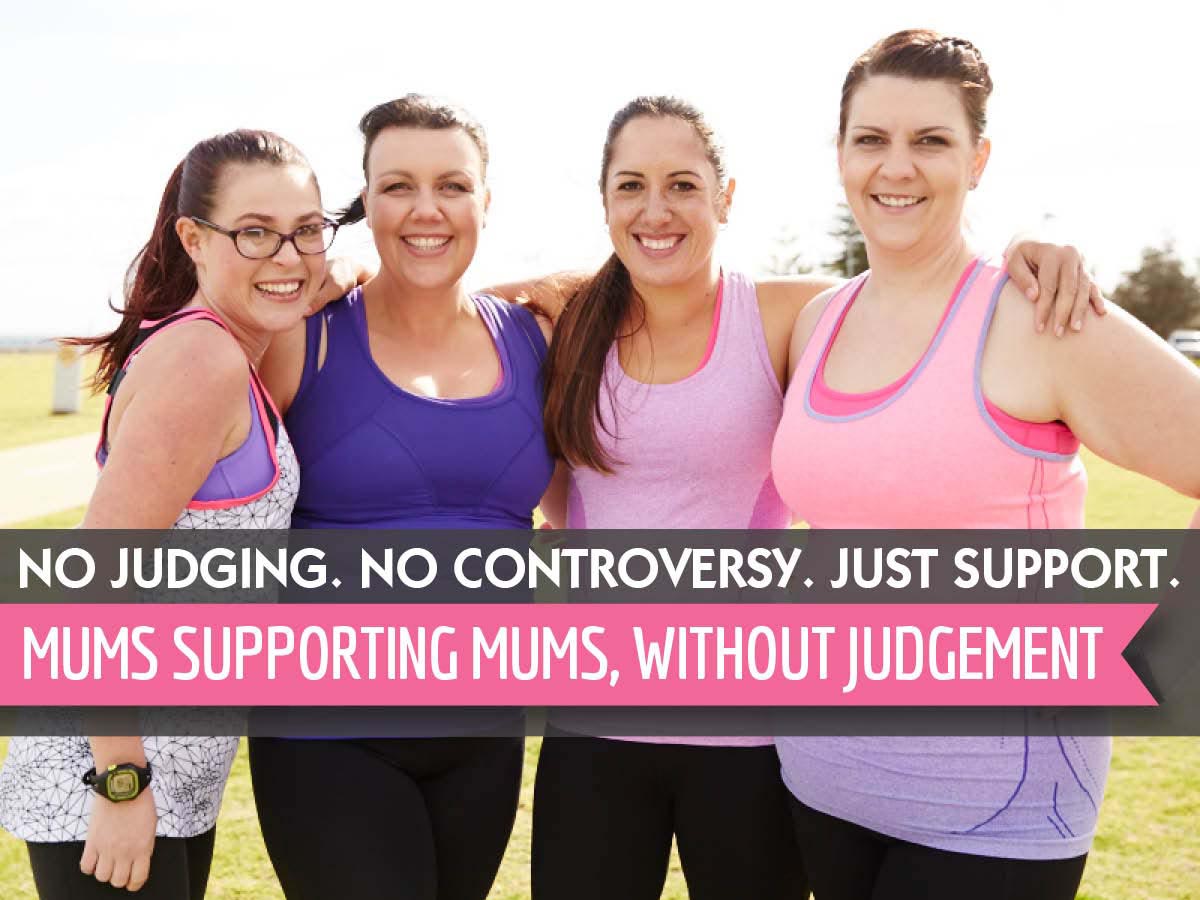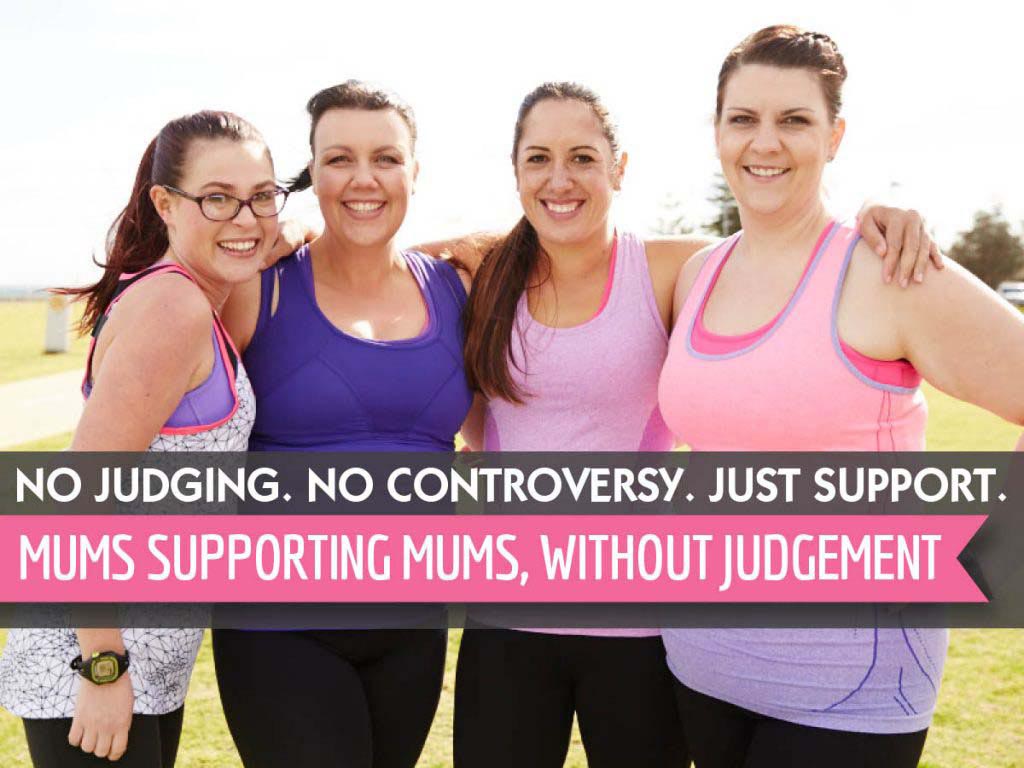 There's no need for a coach or personal trainer when you have over a million other mums who are (or have been) in the same place that you are when on the 28 Day Weight Loss Challenge.
With over one million mummies across The Healthy Mummy Facebook pages and support groups, you can reach out for help and advice at any time of the day, at any time.
Plus, there's no judgement allowed. Our support groups are a safe space zone.
"I personally have found that posting on the Healthy Mummy Facebook page has kept me accountable for what I SAY I am going to do and DO what I am going to do!" says Donna.
"The wonderful Healthy Mummy community has helped me so much! Where else can you be supported and encouraged by so many lovely women."  
6. Go to bed early
Donna says going to bed early helps her feel energised.
"I've stopped watching as much TV in the evenings. My new rule is to be in bed by 9pm, no matter what's on TV.
"This way, I have more energy the next day – and it stops me from snacking in the evenings!"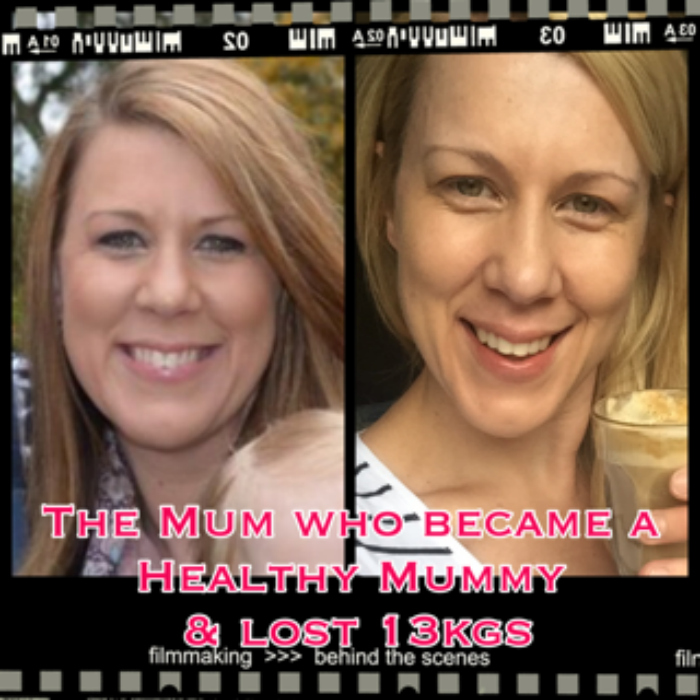 7. Take measurements
The scales are without doubt a great way to measure your weight loss, but it isn't the ONLY way. Some people can get slightly obsessed with weighing in and do it too often, literally letting it rule their lives and then get demotivated if it doesn't move one week – or if it goes up
"I say let the scales gather dust! We can get too caught up with the number on the scales – which, at times, does not reflect our body changes," says Donna.
"This was me at the beginning of my journey – I would weigh myself WAY too often and I got dishearten by the number.
"What was more important to me was my measurements and seeing them go down week by week. I have lost over 100cm off my body now."
As you begin doing exercise and light weight bearing exercise you will gain lean muscle tissue, a substance which weighs more and is denser than fat. So you may actually see the number on the scales increase. Even though the scale may not be moving, it doesn't mean that you're not getting smaller. Muscle is more dense than fat, so it takes up less space. You can be in a smaller pants size and not be any lighter on the scale – and this is why we advise to take measurements each week as well as weighing yourself.
It is also a good point to note that this extra lean muscle tissue has added benefits too – not only will you appear smaller, but muscle will help raise your metabolism too which helps to burn more fat – win win!
8. Exercise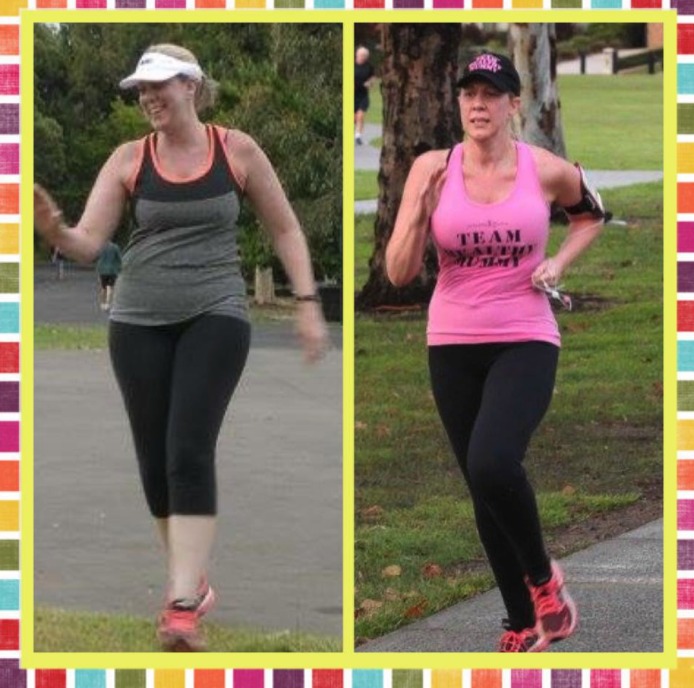 "Exercise is not only important for your weight loss, but also for your mental health," says Donna.
"Finding something you LOVE is so important as this means you will be happy to continue to do it! Allowing yourself time each day to exercise can do your mental health wonders."
If you're looking for easy to follow workouts that you can do in the comfort of your own home, then look no further than our 28 Day Weight Loss Challenge App, which has a heap of exercises for your to choose from.
9. Drink lots of water
"Drinking water is very important when trying to loss weight, as it keeps you hydrated and curbs hunger cravings. I also like adding fresh lemon to my water as I love the taste."
At The Healthy Mummy, we're huge advocates of upping your water intake. In fact, our 28 Day Weight Loss Challenge App has a feature that can log how many glasses you are consuming each day.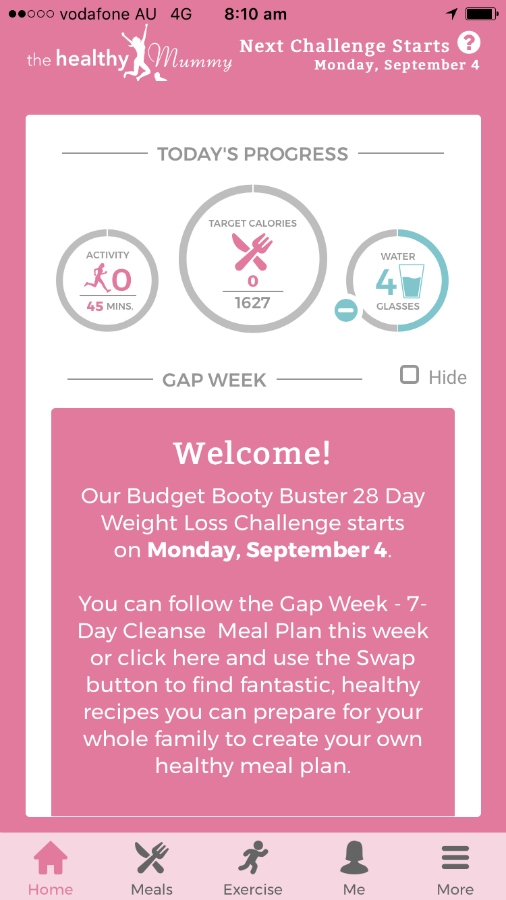 10. Set small goals
There is nothing like dangling a tempting carrot in front of yourself to get you focused. But if a carrot isn't going to cut it, how about a full body massage when you lose 5kg? Or a new dress when you have lost 10cm from your body measurements?
"Set yourself a few small goals. Don't make them BIG or unachievable. For example, doing a daily food diary or drinking 2-3 litres of water a day," says Donna.
"Whatever goals you set, make them ones you can achieve as this will keep your momentum going!"
Donna's 13kg weight loss success story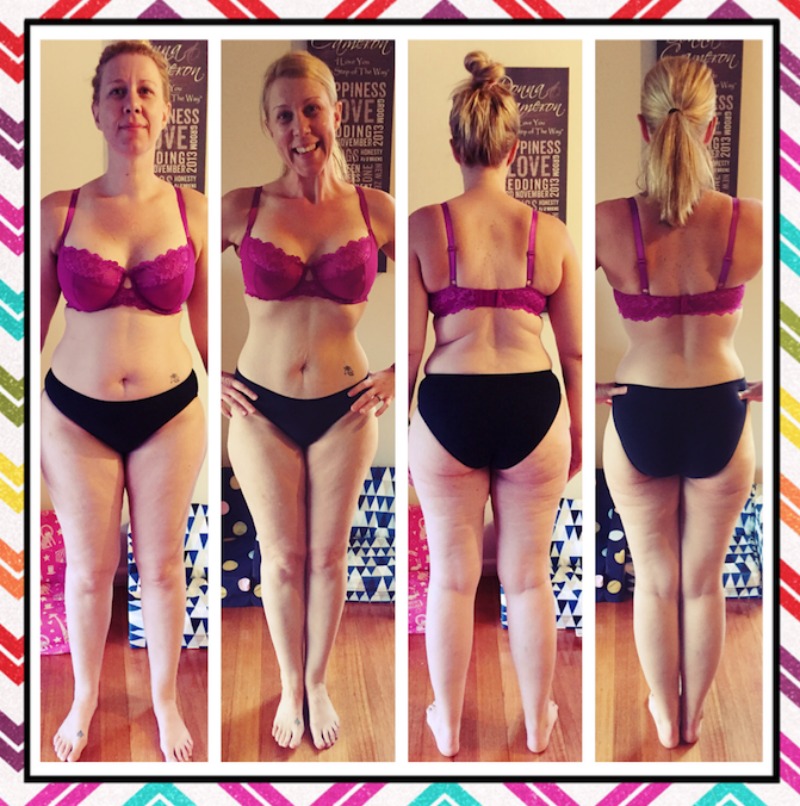 Donna says she's a big fan of the 28 Day Weight Loss Challenge.
"I love the app which makes my life so much easier – customise anywhere, have your shopping list at your finger tips, do Challenge Exercises, DanceFit or Tabata in your own home and being able to track my progress couldn't be easier! I couldn't live without the app – its awesome!"
Donna has also learned that her health is the number one priority, as it affects her family too.
"Sure, I have two kiddies and a husband I adore, but if I am not HAPPY and HEALTHY what do I give them? I want to be the BEST version of myself in every area of my life and for that I make no apologies.
"I'm my children's best role model and since becoming a Healthy Mummy, my daughter understands healthy foods and what they do to our bodies along with good exercise! I've already set them up from a young age learning about healthy foods and running!" 
"The only regret I have is that I didn't find The Healthy Mummy sooner, its the BEST lifestyle change I have ever made!"
Join Donna on the 28 Day Weight Loss Challenge!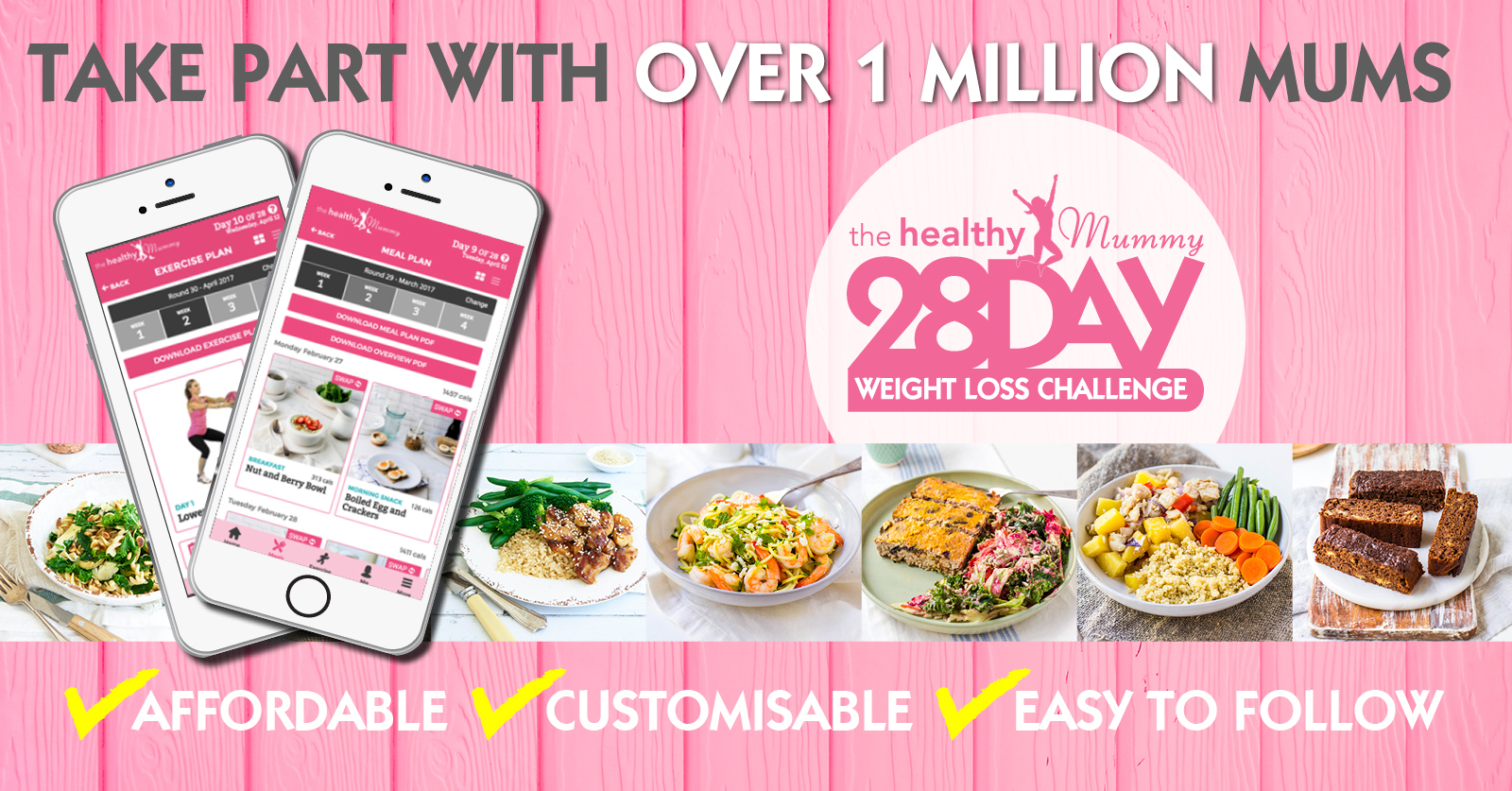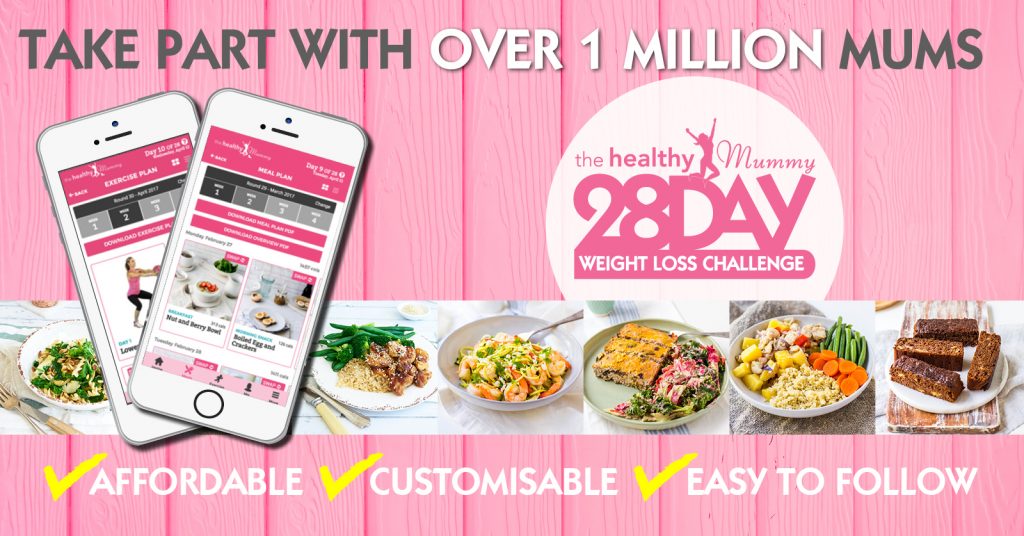 If you are inspired by Donna's before and after pics and want to take charge of your own health and weight – then join our 28 Day Weight Loss Challenge TODAY.
Each month has a NEW Challenge theme and next month's theme is our Budget Booty Busting Challenge! Think fresh, healthy recipes and booty toning and tightening exercises programs!
With more than 3,500 delicious (and healthy) recipes, 350 exercises & 24/7 support – the 28 Day Weight Loss Challenge  is designed (and proven) to help busy mums like you lose weight!
Our next round is the BOOTY BUSTING round!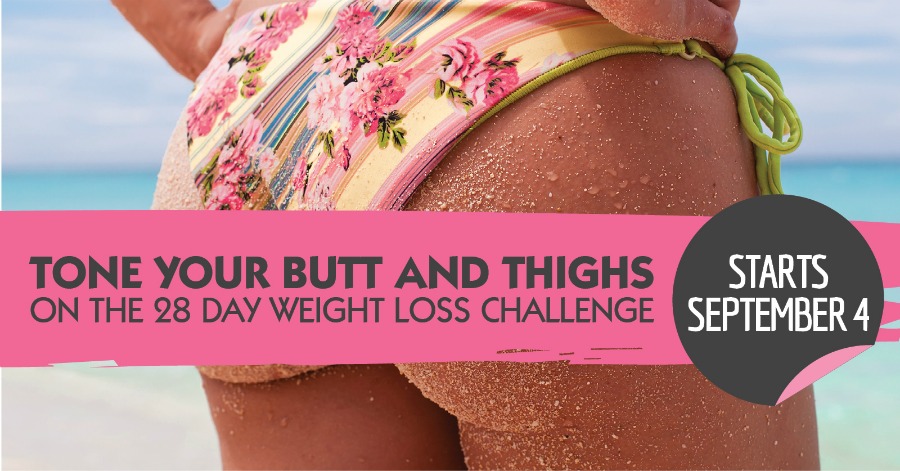 To learn more about our challenge OR to join – click here.