10 healthy meals this mum says the WHOLE family will LOVE!
Stephanie Marriott has lost 22kg and gone from a size 16 to an 8 with thanks to the 28 Day Weight Loss Challenges and Healthy Mummy Smoothies. And while Stephanie has managed to conquer her physical and personal goals, her healthy way of living has also BENEFITTED her whole family.
However, Stephanie admits, "I was concerned when I joined The Healthy Mummy whether the meals would be family friendly."
With a husband that loved burgers and takeout and three children that have very different tastes and preferences, Stephanie did initially wonder if The Healthy Mummy would be something this family could stick with.
"I needn't have worried. There are SO MANY meals to choose from that suit absolutely everyone – from parents, to my friends, and most importantly my immediate family."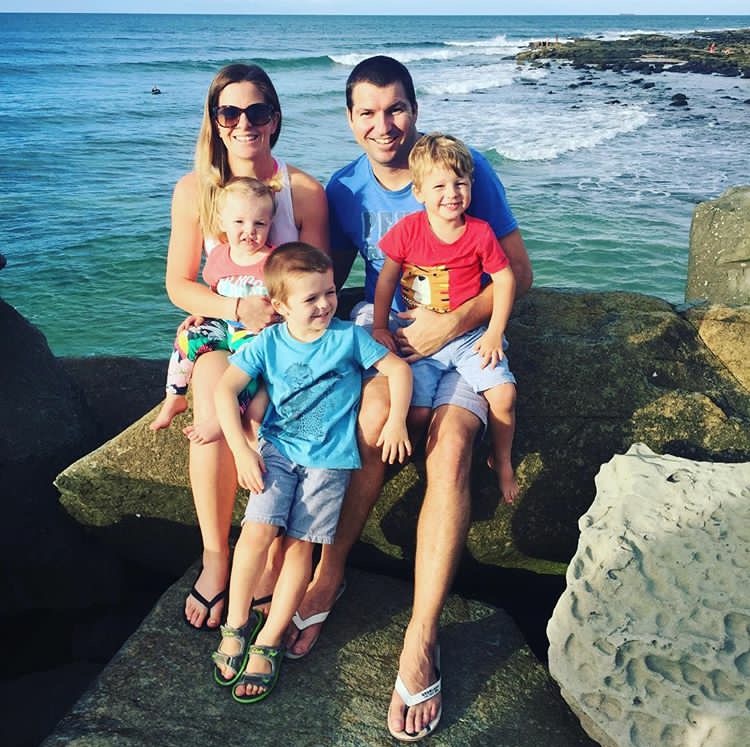 Along the way, Stephanie discovered 10 amazing recipes her whole family LOVE eating no matter the weather, holiday and day of the week.
10 healthy meals from the 28 Day Weight Loss Challenge that Stephanie's whole family LOVE!
1. Rice Paper Rolls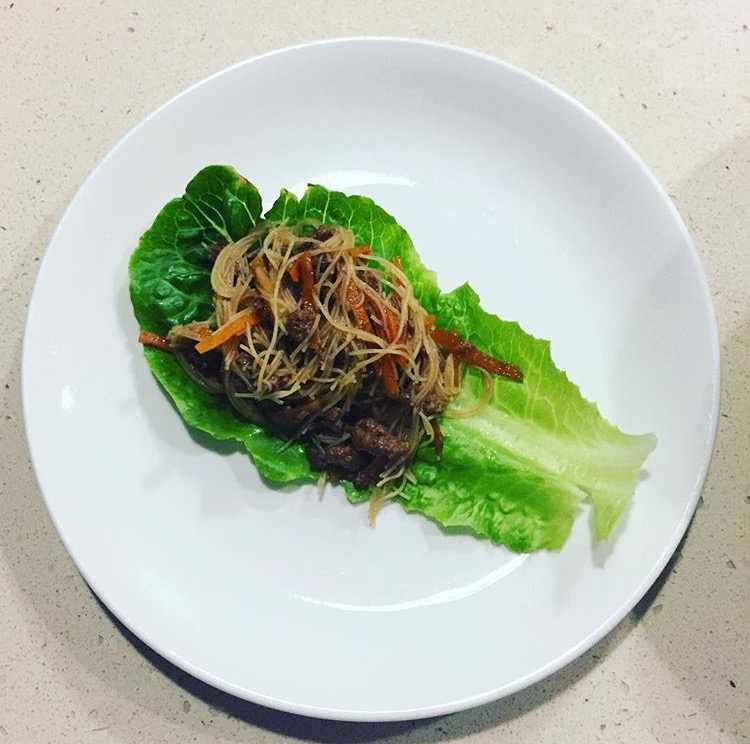 "It's easy to make, freezer-friendly and really versatile. My kids love the mixture wrapped up in rice paper rolls. I love it like this for them as it contains mess."
2. Chicken Fried Rice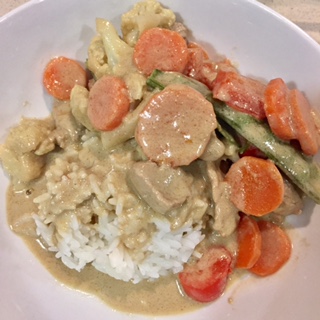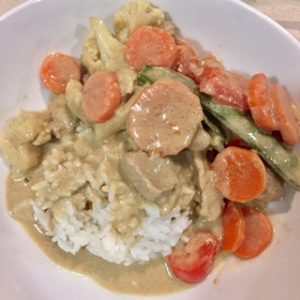 "This is family friendly and it's so healthy too. A simple version of fried rice, packed with protein. And it tastes delicious too!"
This recipe is available for our Challenge members and can be found on the 28 Day Weight Loss Challenge hub.
3. Pizza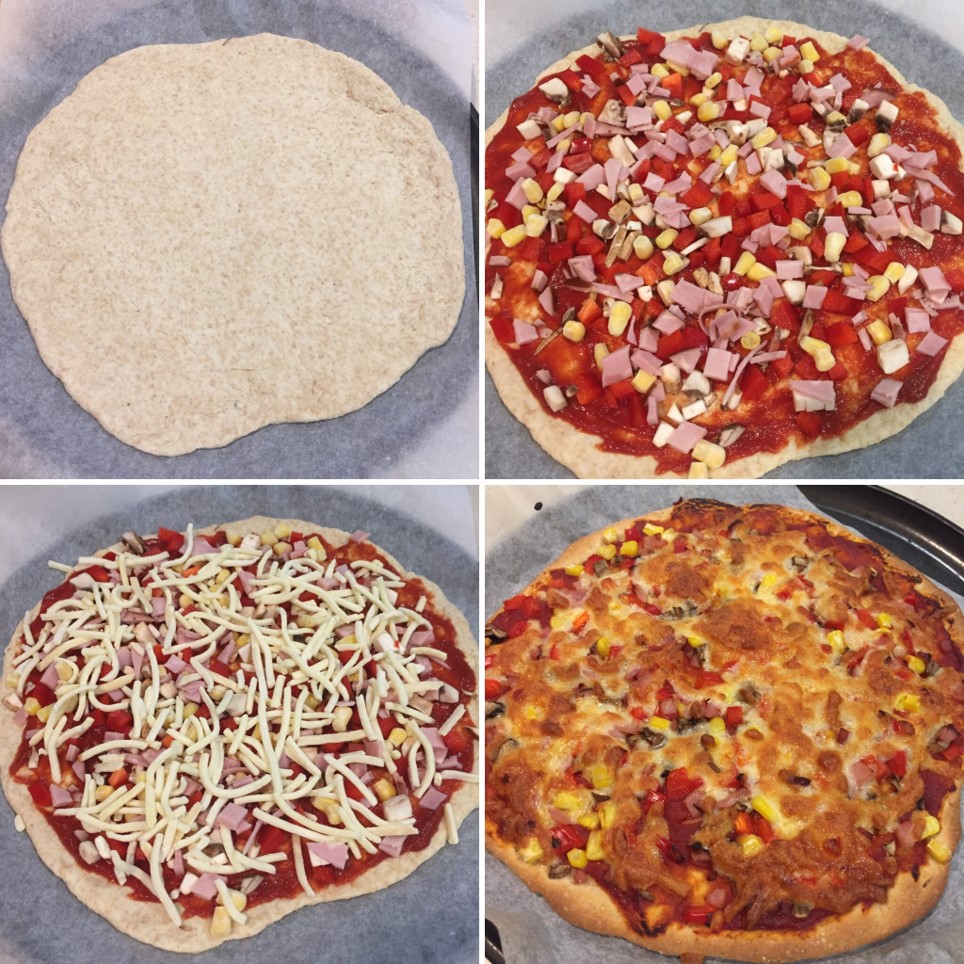 "My 4 year old has just discovered his love for pizza. We like to make this as a family, I make the dough while my boys attempt to cut up the veggies and ham (with a kiddie cutter knife, whilst supervised of course). This has also got them trying lots of new things like capsicum and mushrooms."
Check out these YUMMY healthy homemade dough for pizza recipes here.
4. Hidden Veggie Sausage Rolls
"Another freezer friendly, hubby approved meal. I like to make a big batch of these sausage rolls, cook them all and freeze when cooled. To reheat, I pop them into a cold oven, they defrost whilst the oven comes up to temperature, and then they get crispy again."
5. Healthier Hot Dogs
"I love making these for the whole family. They're only 450 calories and take ten minutes to prepare and 8 minutes to cook!"

This recipe is available for our Challenge members and can be found on the 28 Day Weight Loss Challenge hub.
6. One Pot Spaghetti Bolognese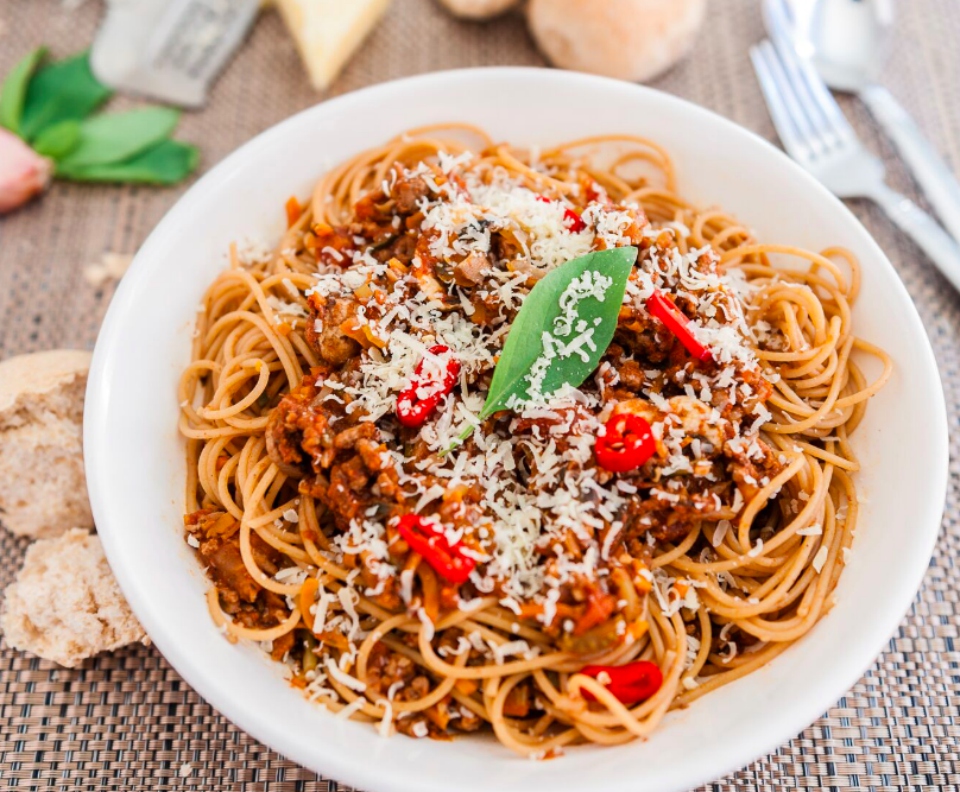 "The One Pot Spaghetti Bolognese is the BEST! Only one pot to clean, and not one complaint from anyone."
For the One Pot Spaghetti Bolognese recipe, click here.
7. Mexican Lasagne
A hint of spice and a whole lot of deliciousnesses. This recipe is certainly a family fave with our Community – no wonder Stephanie's brood devour it.
Get this Mexican Lasagne recipe here.
8. Beef Burgers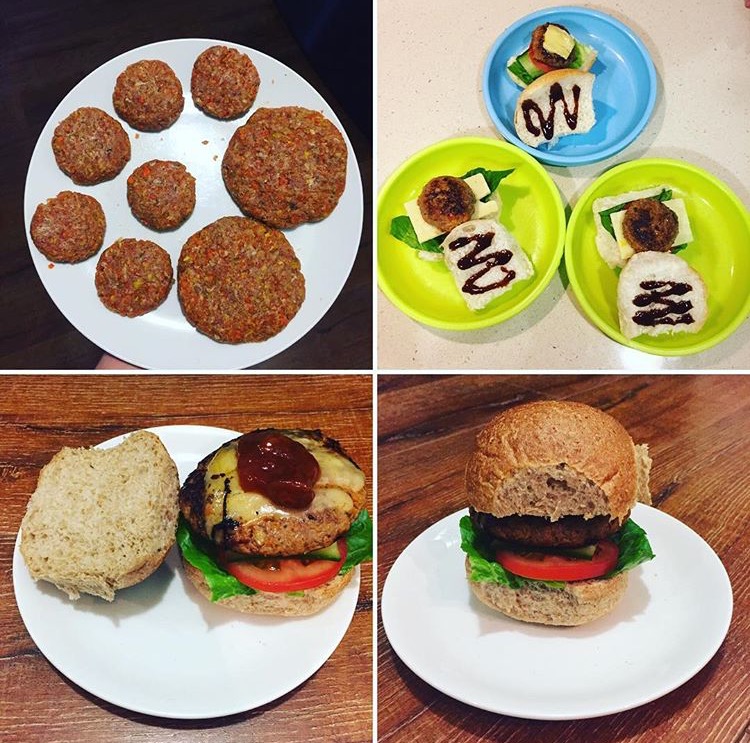 "I absolutely adore the Beef Burgers. I make mini ones for the kids, and regular size for the adults. I make a bulk batch and freeze, then it's a quick 'take-away' option on busy nights. These beef burgers are only 317 calories per serve!"
You can get this recipe on the 28 Day Weight Loss Challenge hub.
9. Quick Pork Curry
This recipe is available for our Challenge members and can be found on the 28 Day Weight Loss Challenge hub.
10. Vegetarian Nachos
"We love eating vegetarian meals as a family from time to time. My husband and I have both lost weight following these amazing family favourites, and our children are learning about healthy meals and how to cook."
Delicious. Stephanie's insight has helped make dinner ideas for the whole family a little easier tonight.
Stephanie's has lost 22kgs on the 28 Day Weight Loss Challenge
Stephanie Marriott you look absolutely incredible! This motivated mum has managed to transform her body, embrace healthy eating and prioritise exercise with the support of The Healthy Mummy.
Stephanie says: "On the left, this is me is at my heaviest, 80kg, 9 months after the birth of my first baby. The next picture is 14 months after the birth of my 3rd baby at 58kg."
The Healthy Mummy Support
The Healthy Mummy has been able to support thousands of mums – including Stephanie – tackle their health, weight and lifestyle.
Stephanie says: "The Healthy Mummy gives you all of the tools and support that you need to change. Healthy recipes, meal plans, exercise plans and support groups."
Don't Wait – Start Today!
Stephanie says: "Don't wait until next week, next month or next year to start changing habits. Start today.
"Start by drinking more water. Start by committing to a healthy breakfast or lunch each day.
"You don't have to change EVERYTHING all at the same time – that will only bring stress, anxiety and the feeling of failure when you don't succeed immediately.
"Above all, remember that you don't go from a before picture to an after picture overnight!"
Access meal plans, recipes and meal prep tips on the 28 Day Weight Loss Challenge
If you are inspired by Stephanie's weight loss journey and recipes – and are keen to follow a healthy eating meal plan, master your meal prep skills and tackle your weight – then be sure to check out our  28 Day Weight Loss Challenge.
Our 28 Day Weight Loss Challenge has been able to help thousands and thousand of mums lose weight, blast belly fat and improve their overall health through healthy eating plans and exercise programs.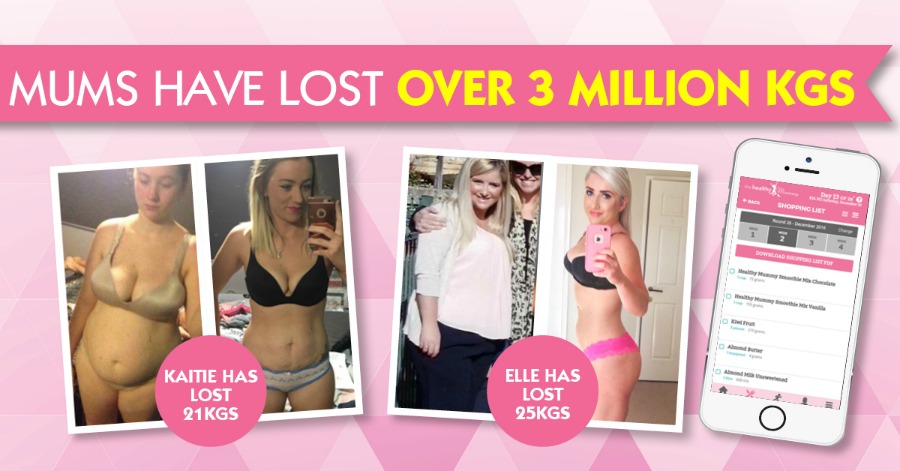 To learn more about the  28 Day Weight Loss Challenge click HERE.