10 meal prep tips from this mum who lost 25kg while suffering from autoimmune conditions
Tegan Liston began her weight loss journey in May 2016 by joining the 28 Day Weight Loss Challenge.
Since then she has lost 25kg, and she credits meal prep and having breakfast EVERY day for helping her maintain her new healthy way of living.
Despite suffering from several autoimmune conditions, which caused her to find exercise as a massive struggle, the amazing mum has now managed to walk 5km three to four times a week.
Here's how meal prep has helped Tegan reach her goals.

How meal prep helps you reach your goals
Tegan claims meal planning and prep is what has helped her keep on track. "If I have access to healthy options, and have healthy food and recipes planned I will cook and eat them," she says.
"If I miss shopping or planning I will make quick options or grab takeaway, which are not the healthiest options and are certainly not what my body needs."
Tegan reveals she no longer uses jar sauces or pre-made food and now makes everything from scratch. "This ensures that my body gets the best food and keeps me going."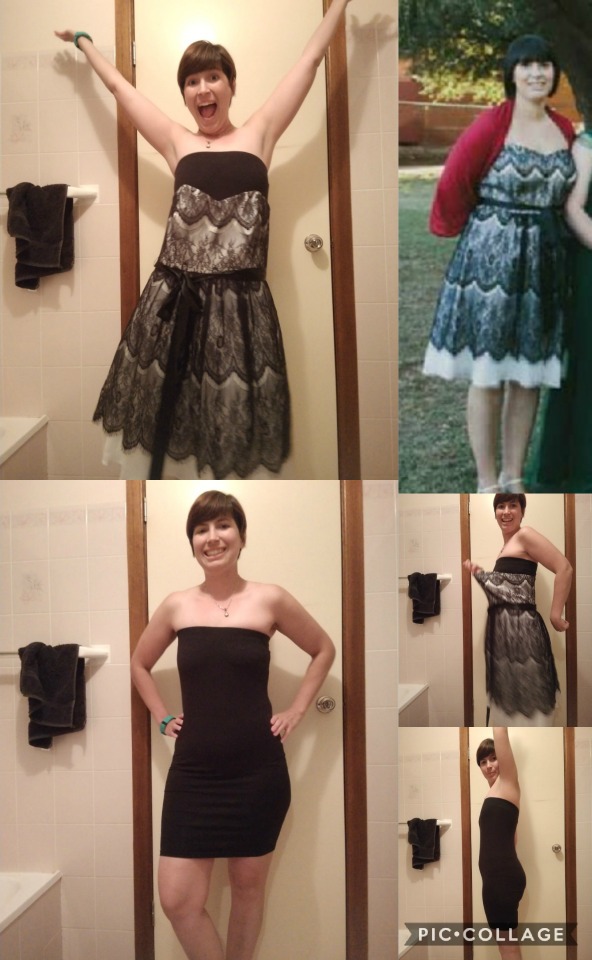 Tegan's all-time favourite Healthy Mummy meals
The 28 Day Weight Loss Challenge is home to 4,000 recipes and a weekly, customisable meal plan. It is loaded with delicious and healthy recipes to help mums lose the baby weight and tone up.
The Challenge offers multiple meal plan options, including a budget/timesaver option, a vegetarian option and higher calorie option. No matter your chosen meal plan, every recipe is designed to be both family-friendly and easy-to-prepare.
Below are some of Tegan's favourite 28 Day Weight Loss Challenge recipes – which all members can access via the 28 Day Weight Loss Challenge hub (as well as a couple from The Healthy Mummy website).
1.Chicken Taco Soup 
Enjoy this delicious twist on your favourite chicken tacos, increase the quantity to feed the whole family or store in an airtight container for another day.
This recipe contains 380 calories.
2.Vegetarian Fried Rice

An easy to prepare recipe that's a great lunch box meal to take to work or keep in the fridge and just reheat at lunchtime. To make it even easier to prepare, you could use pre-cooked rice.
This recipe contains 226 calories.
3.Cookie Dough Truffles
These truffles are great to make when you're asked to bring something sweet to a barbecue or dinner. Make a batch to have on hand when you need a sweet snack in between meals.
This recipe contains 120 calories. 
4.Beetroot and Feta Dip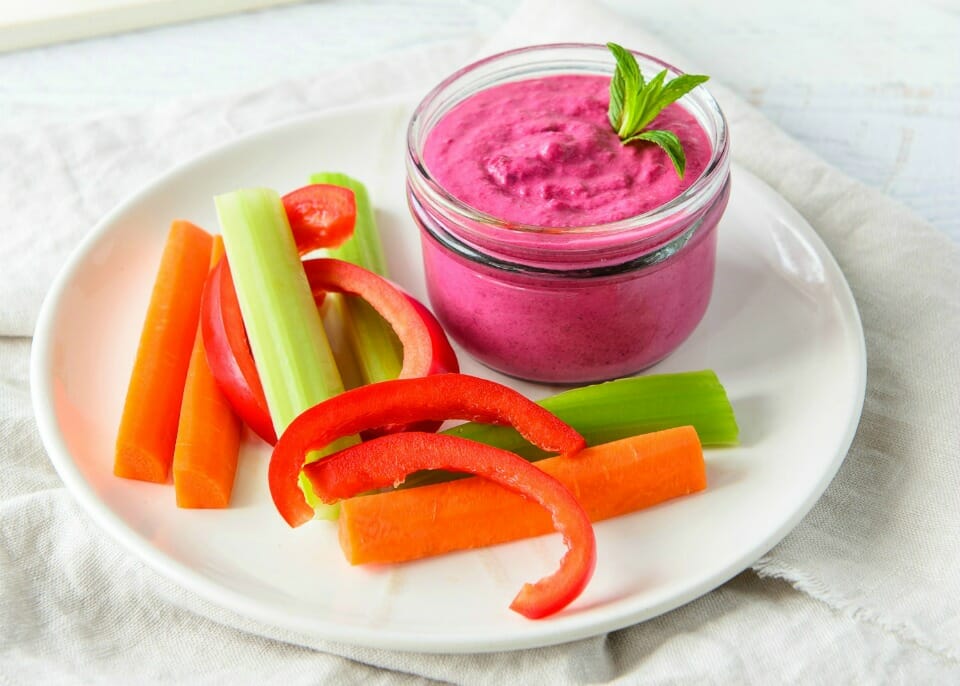 Beetroot dip is a delicious choice when looking for a healthy snacks. This recipe makes it easy to prepare at home rather than buying a pre-made option. This recipe has been tested for use in a Thermomix, if using another type of cooker, cooking times and ingredient quantities may need to be adjusted to work correctly.
This recipe contains 200 calories.
5.Dark Chocolate and Strawberry Parfait 
An easy to put together sweet treat, increase in quantities to treat the whole family. Italian sponge biscuits can be found in most supermarkets or delicatessens.
This recipe contains 262 calories.
6.Mexican Lasagne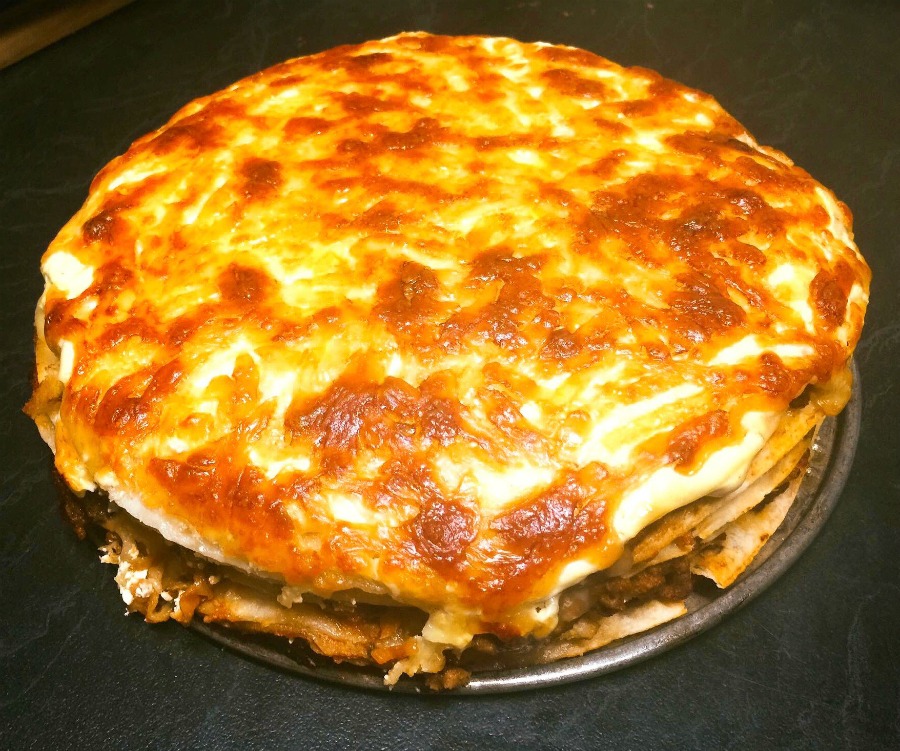 This healthy and delicious version of a Mexican Style Lasagne. Try serving it with light sour cream, or a simple guacamole of avocado mashed up with lemon/lime juice and salt and pepper. On the side you could serve a colourful salad of iceberg lettuce, diced tomato, diced red onion, diced red and yellow capsicum, grated carrot and cucumber.
This recipe contains 575 calories.
7.Chicken and Chorizo Enchiladas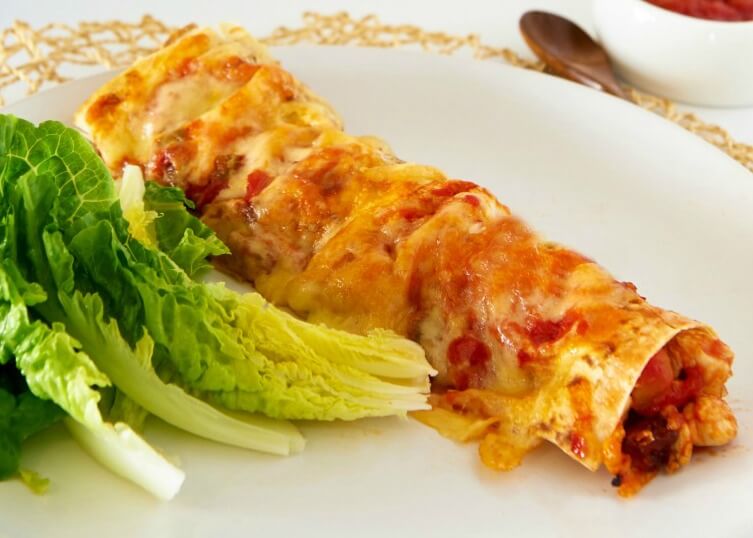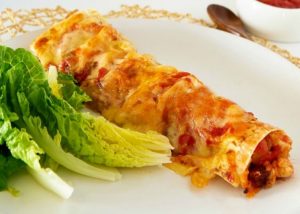 Looking for a recipe that you just know the whole family will love? These Healthy Chicken & Chorizo Enchiladas are ideal.
8.Italian Bean Soup 
A high fibre and protein rich soup that is great to hydrate you and keep your metabolism working at its best.
This recipe is 419 calories.
9.Blueberry Cobbler 
Cobblers are a delicious, warming dessert. Great comfort food to make in the cooler weather. This recipe is only 172 calories per serve.
10.Slow Cook Teriyaki Ribs 
A nutritious family friendly meal that is mainly prepared in one pot. Increase in serves to share with everyone. This meal is 504 calories per serve.
Tegan's 10 top tips for meal prepping on a budget
When it comes to meal planning, meal prep and sticking to your weekly grocery budget, here are Tegan's top 10 tips!
1. Check the sales at local supermarket, fruit and veg, and butchers – buy reduced price products.
2. Use what you have in the fridge, pantry and freezer.
3. Meal plan and prep same day every week.
4. Buy in bulk when you can.
5. Cook in bulk and freeze for later. 
6. Have a few vegetarian meals each week – saves on buying meat.
7.Canned and frozen fruit and veg are just as good as fresh.
8. Use the same type meat throughout the week.
9. Leep your meal planning simple 3 snacks 3 lunches and 7 dinners 
10. Don't be afraid to swap things around for a cheaper option.
Tegan says, "I have learnt to love myself and to take time for myself. I am a happier version of me."
Tegan's 25kg weight loss story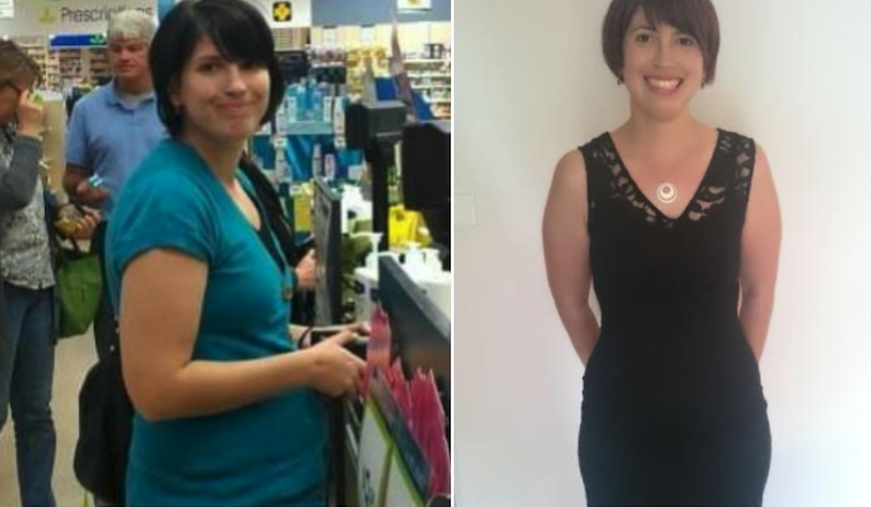 Tegan says she would often skip breakfast and end up eating sugary snacks as a 'quick fix' to boost her dwindling energy.
"I have a massive sweet tooth, but I felt so fatigued all of the time," says Tegan. "My sugar intake was my undoing, as I'd have huge crashes throughout the day.
"I used to miss breakfast. I was not eating until 12, so after a large lunch I feel tired and in desperate need of a quick pick-me-up."
Tegan says she reached 90kg at her heaviest weight. It was then she decided it was time to break the cycle and make a change. That's when she signed up for the 28 Day Weight Loss Challenge.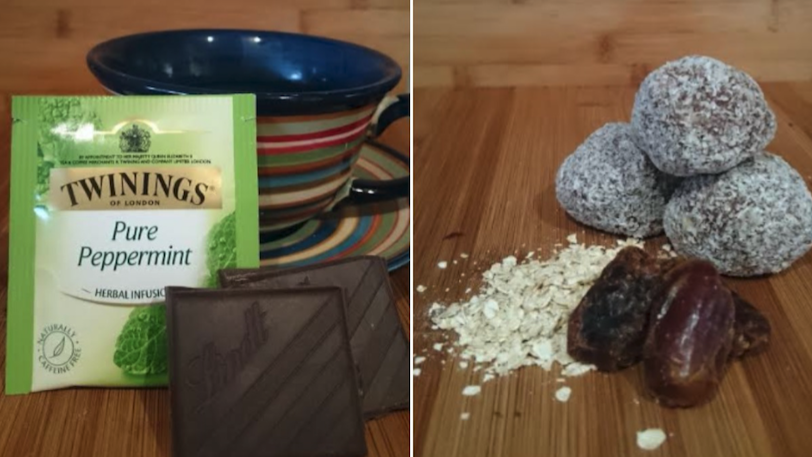 "I switched those Coke and soft drinks for water and mineral water. I've not had Coke or soft drink in a year, and I don't miss it," she says.
"I've also started eating breakfast each day and instead of sweet unhealthy treats, I'd make healthy and yummy Healthy Mummy snacks like the Cookie Dough Bliss Balls, which are 82 calories per ball."
"Now I snack on fruit or dark chocolate, but I'll have two squares, not a whole block! I look back and I'm shocked at what I used to eat! I'm NEVER going back to that place."
For more on the 28 Day Weight Loss Challenge watch the video below,
You can sign up to the 28 Day Weight Loss Challenge here.