11 tips for staying on track with your weight loss journey
Is your motivation waning? Healthy Mummy 28 Day Weight Loss Challenge member Dani shares 11 top tips for staying on track with your weight loss.
If you have found that your motivation is starting to wain, don't fear. We have 11 top tips for staying on track with your weight loss from fellow Healthy Mummy Community member Dani Stormont.
So listen up ladies. Together we can kick all our weight loss goals.
There can be so many distractions in life that can wreak havoc on weight loss attempts due to disrupted daily routines, work or vacations, and spontaneous social gatherings.
So if you have found yourself falling off the healthy eating wagon recently, now is a perfect time to ramp up your commitment to achieving your weight loss and health goals.
This week Healthy Mummy community member Dani Stormont shares her progress with the 28 Day Weight Loss Challenge and offers some useful advice to help you keep motivated.
Some of Dani's story
Dani says "three WEEKS between these photos. 
While the scales have not been my friend this month, I currently have only lost just under 2kg, I am dropping cms!
It's my first challenge that I have used The Healthy Mummy recipes so much, and I am loving the results I am already seeing.
I am actually looking forward to my final weigh in and measure next week for this challenge.
Bring on next month when the kids are back to school and there aren't so many temptations and distractions!"
We can definitely see a difference Dani.  So keep up the good work!
Here are Dani's 11 top tips to staying on track with your weight loss journey.
11 tips for staying on track with your weight loss journey
"1. If you are finding it difficult to find a whole hour to workout during the day then try to do a few quick workouts a day. You don't have to do a full hours block, it all adds up.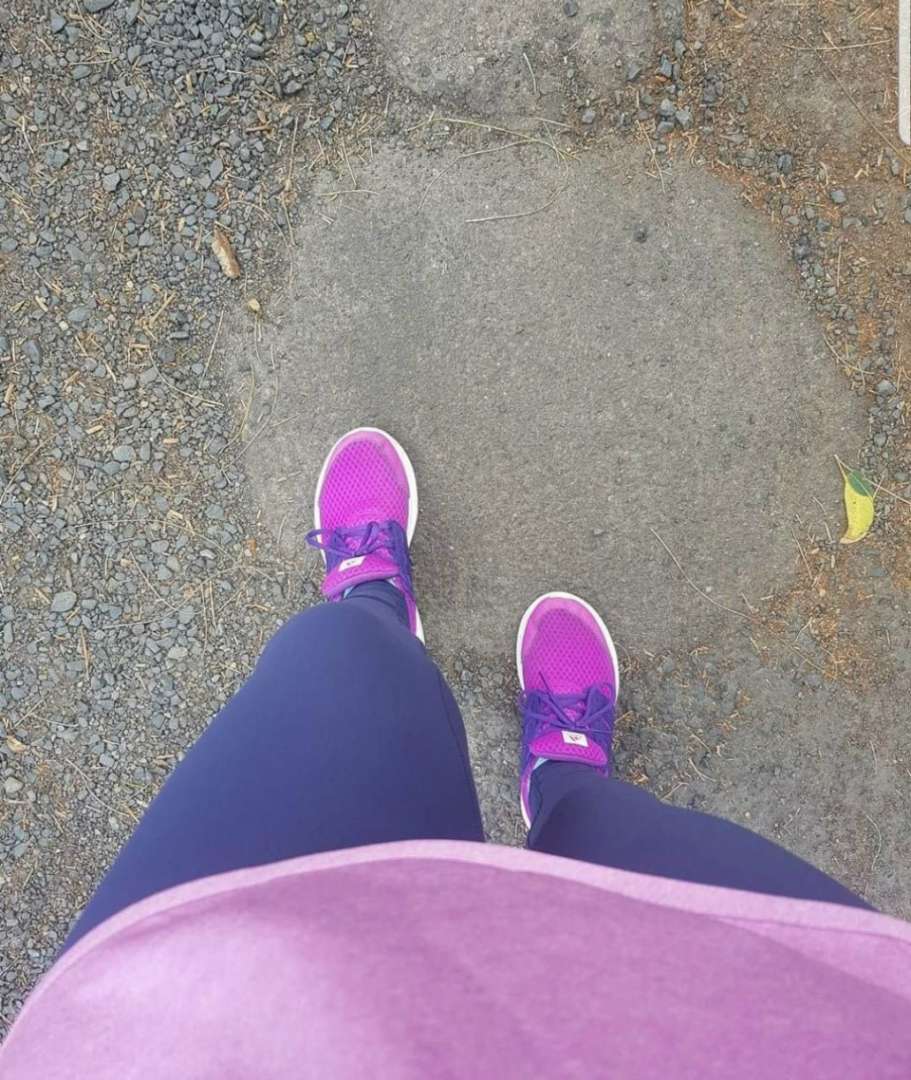 2. Set your alarm for earlier than the kids wake up and do a quick morning workout in peace! It's a great way to start the day.
3. Make a plan and stick to it! Set a time/day to exercise and just DO IT! Push yourself, NO EXCUSES!
4. Reward yourself on a regular basis for sticking to your plans/smashing your goals. Treat yourself to something you want to have or want to do.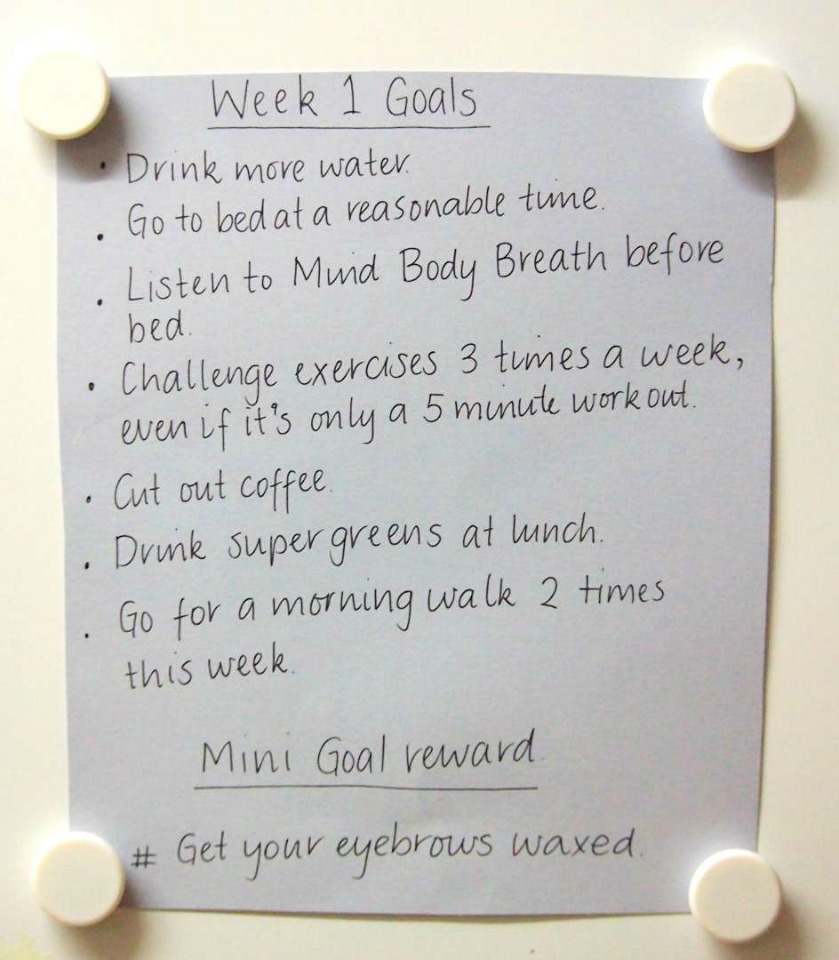 5. Cheat meals occasionally are ok! You have to live! If you have a dinner out with friends/partner etc, just go and enjoy yourself! By not restricting yourself so heavily, then it's sustainable. It's a lifestyle change. You want to have fun!
6. If you have a dog… walk it! Your dog will love you, you will love it and walking is great exercise! We don't do it enough, but if you have a Fitbit/health tracker use it. Try to do your steps. 10,000 steps a day is recommended. The average office worker does half that.
Read 17 creative ways to reach 10,000 steps a day and How walking the dog helped this mum lose 17kgs & tackle mental health issues.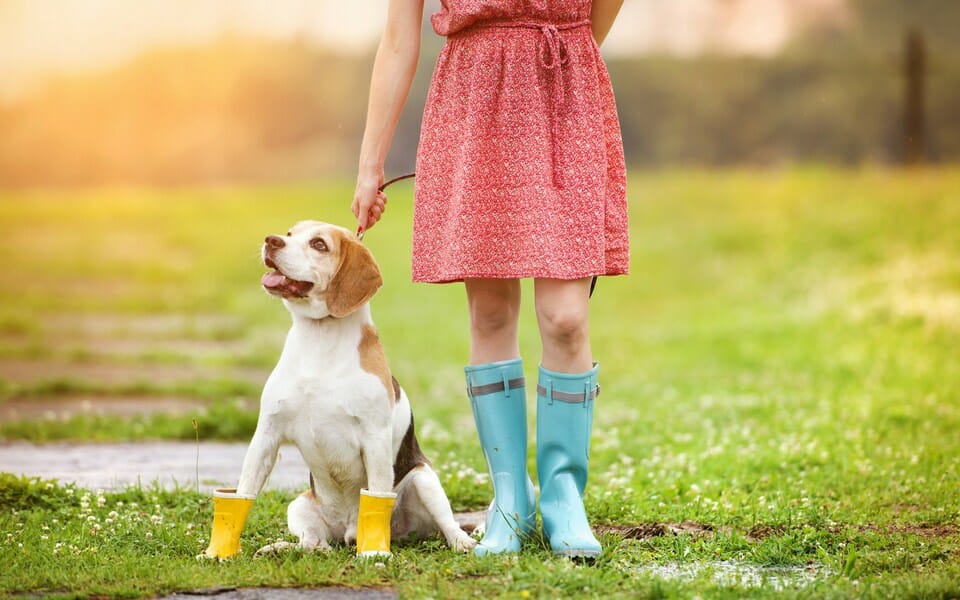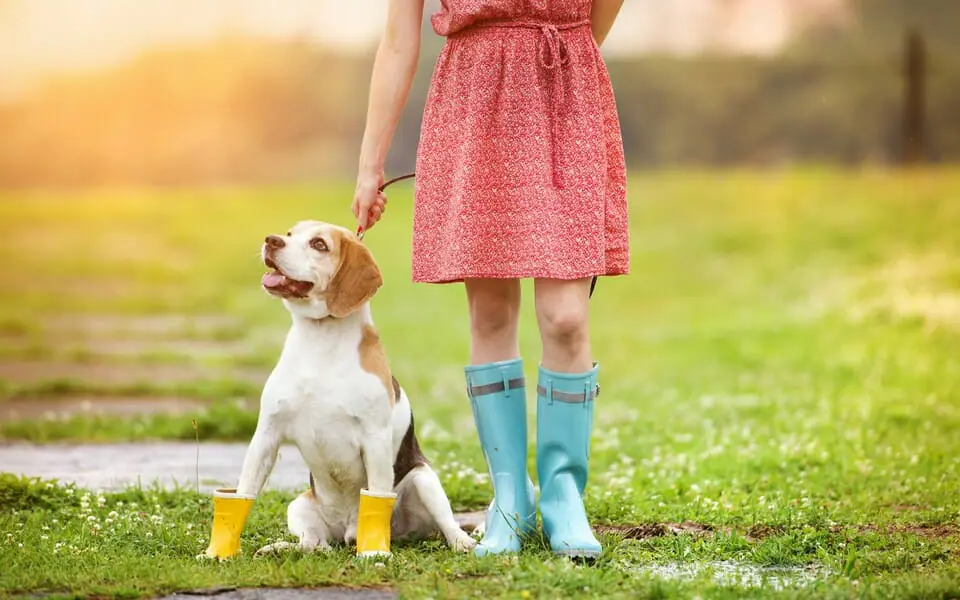 7. Make water your best friend. Our bodies need it, and it is essential for weight loss!
Read Why drinking water with lemon juice can help with weight loss.
8. Every mistake or "fall of the wagon" is a learning curb. Don't beat yourself up about it, it's not a fail. Learn from it. Why did it happen? Was there a trigger? Try to work out how to not let it happen again.
9. Not a morning person? Lay out your workout clothes the night before or sleep in.
10. Try to get enough sleep, sleep is so important!
Read How getting more sleep can help you with weight loss.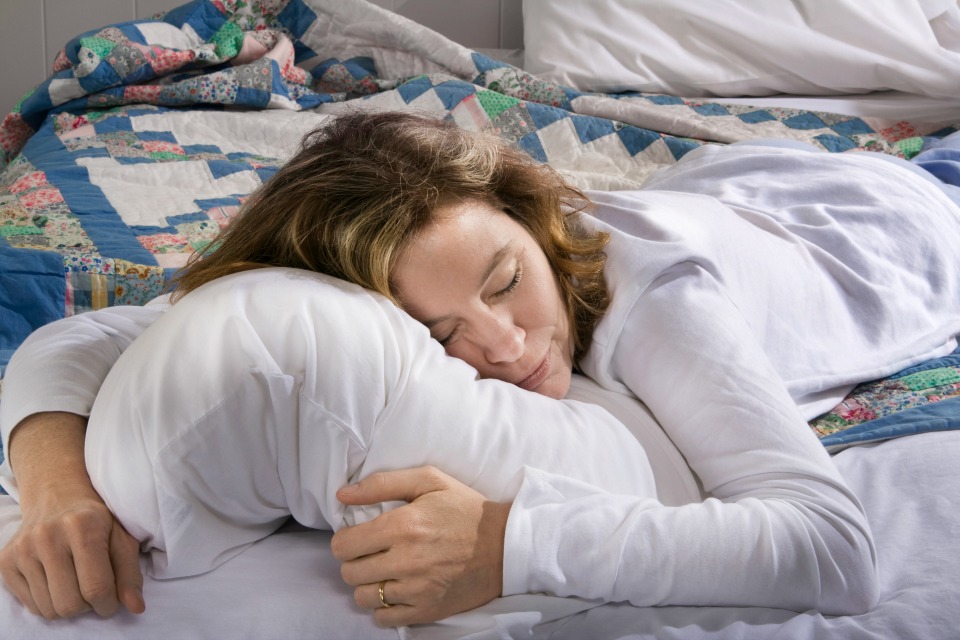 11. Never EVER give up! You can do this. Believe in yourself. Make yourself a priority. You deserve it."
Such good advice Dani.  Thank you!
Are you ready to become a Healthy Mummy and kickstart your weight loss?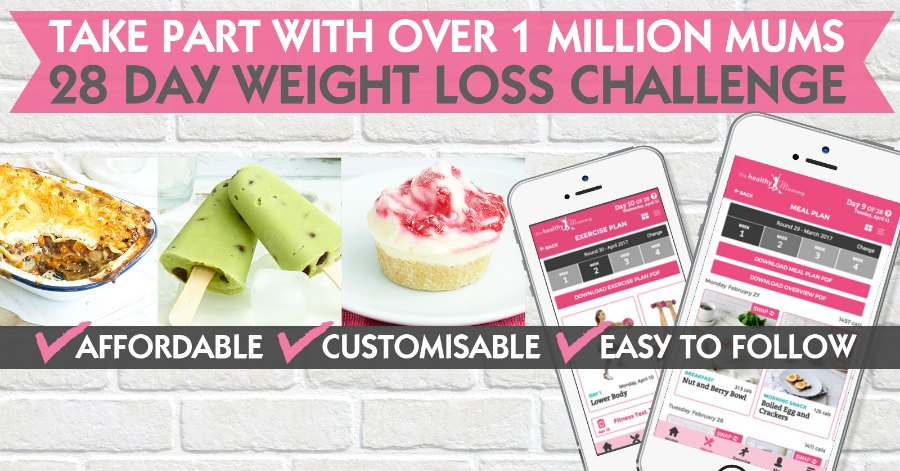 If you are interested in kickstarting your weight loss and want to improve your energy – not to mention – improve your overall health and wellbeing – our 28 Day Weight Loss Challenge is an awesome program to check out. 
Our 28 Day Weight Loss Challenge includes:
28 days of at home exercise routines (no gym needed) – with video instruction
Customisable and breastfeeding friendly meal plans (including a 7 day cleanse)
Challenge combines Pilates exercises with interval and circuit training (HIIT)
Suitable for basic to advanced fitness levels
Home to thousands of EASY-TO-MAKE recipes!
To learn more about our 28 DAY WEIGHT LOSS CHALLENGE CLICK HERE or PURCHASE SMOOTHIES HERE.