3 healthy kid-friendly drink options
When choosing a drink for kids, many are packed with sugar and artificial colours. Check out these three healthy options and alternatives.
Milk and water are the go-to choice for many parents when their kids are thirsty and need a drink.
In fact, there are so many other drinks on the market that are aimed at kids – but just because a drink has a cartoon character on the side or comes with a cool straw doesn't mean it is a healthy choice for children!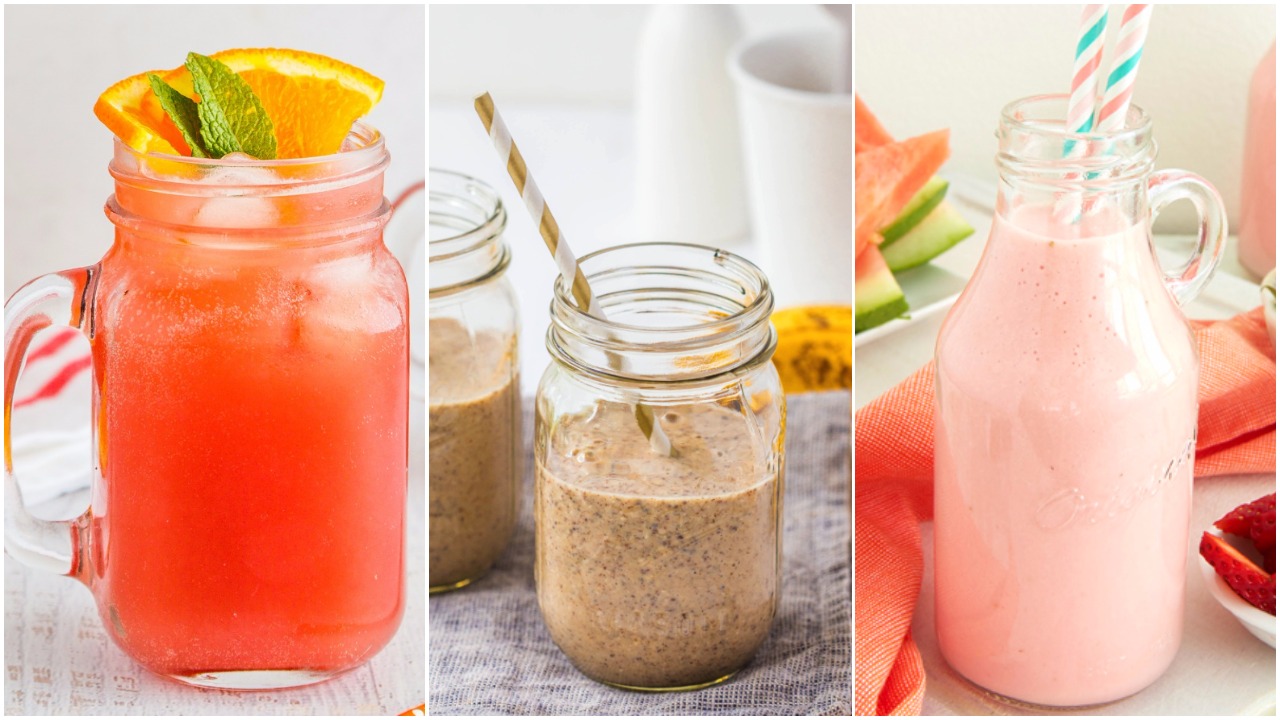 Unfortunately most commercial drinks for kids contain excessive amounts of sugar, colours, and other additives that our kids don't really need.
Here we share our insight into what is in those drinks, and give you some tips for making a healthier choice.
3 yummy and healthy kid-friendly drinks
1. Juice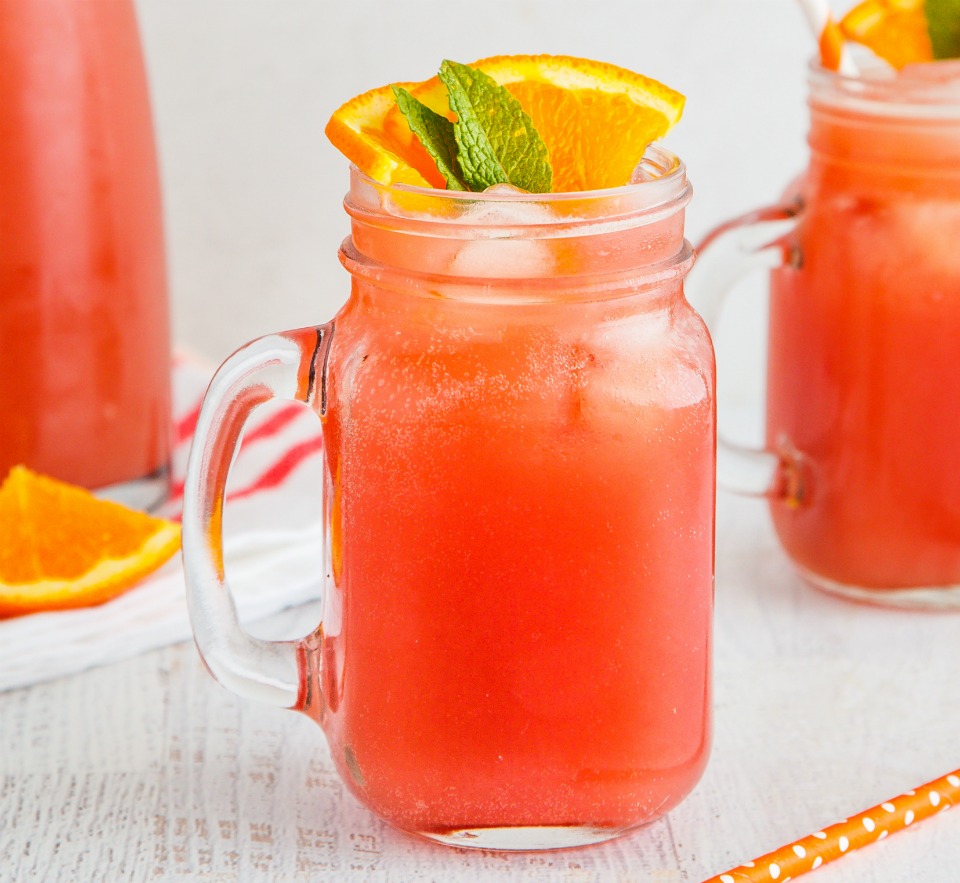 It seems like a healthy choice, right? But a lot of juice for kids is made from concentrate and contains whopping great amounts of sugar (for instance one cup of apple juice contains 6.5 teaspoons of sugar), and it lacks the fibre that you would find in the fruit itself.
Always try to offer real fruit to kids as much as you can. Keep the fruit bowl well stocked and let them know that this should be their first port of call at snack time.
If you want to give your kids juice on occasion, try diluting it with water or soda water.
Make your own healthy juice punch at home in the blender or food processor. Bring together 1½ cups of fresh fruit (think watermelon, strawberries, kiwis or pineapple) with the juice of 2 limes, a tablespoon of honey and a handful of ice. Pour into a jug and top up with cold water or soda water, and mix well.
Or check out our Hydrating Juice (pictured above) recipe here.
2. Milkshakes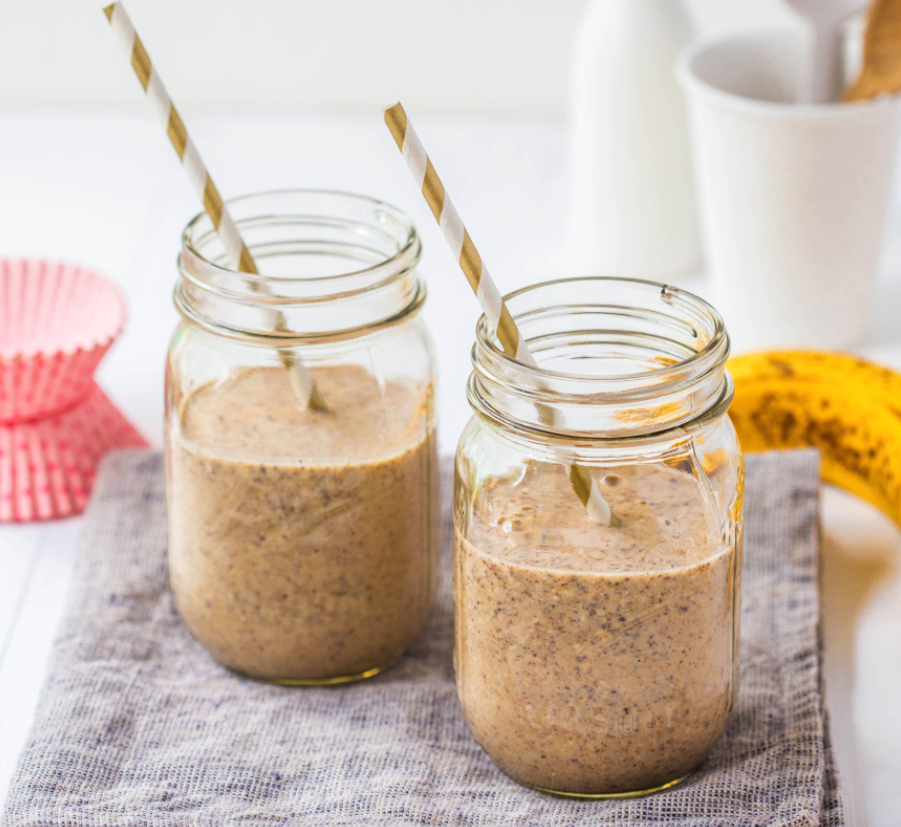 If you are ordering a child a milkshake in a café, don't be shy to ask them to use half the normal amount of syrup and ice cream. The kids won't notice the difference but you will be drastically reducing the sugar content.
If your child isn't too keen on plain milk, add a bit of flavouring to their milk. Think a tablespoon of cocoa and a squeeze of honey added to their milk and blended; or try making them a healthy hot chocolate on the stove with the same ingredients.
Our Healthy Kids CHOCOLATE Smoothie is also designed to be mixed with milk and tastes just like a healthy chocolate milkshake!
3. Smoothies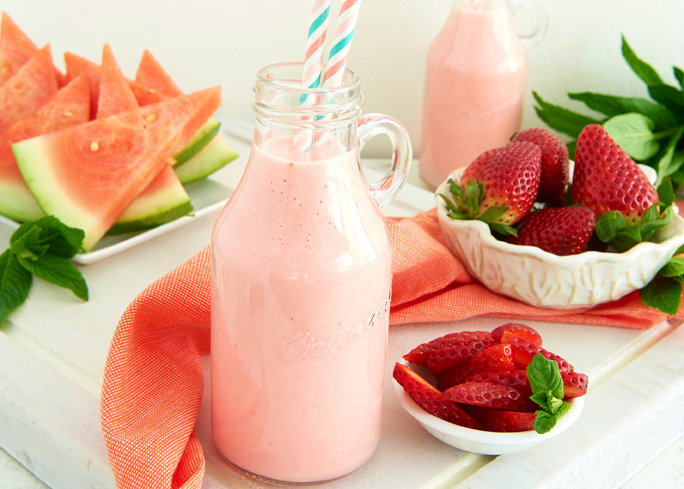 They seem like the better choice as they don't have the syrups like milkshakes, but commercially prepared smoothies can also be a sugar bomb.
Some juice bars add juice concentrate to their smoothies, while others add ice cream or large amounts of sweetener. A popular ice cream bar sells a banana smoothie which contains almost 13 teaspoons of sugar in one small container.
If you are ordering a smoothie, ask for it to be made with real fruit, milk, ice and honey only (if it needs sweetening).
Make the kids a healthy smoothie at home just as you would when you make your own Healthy Mummy Smoothie (minus the smoothie powder).
Try a watermelon strawberry smoothie (pictured above) for 2, made with a handful of fresh strawberries, ½ cup of chopped watermelon, 1 cup of milk, and 4 ice cubes.
Grab our Healthy Kids Vanilla Smoothie!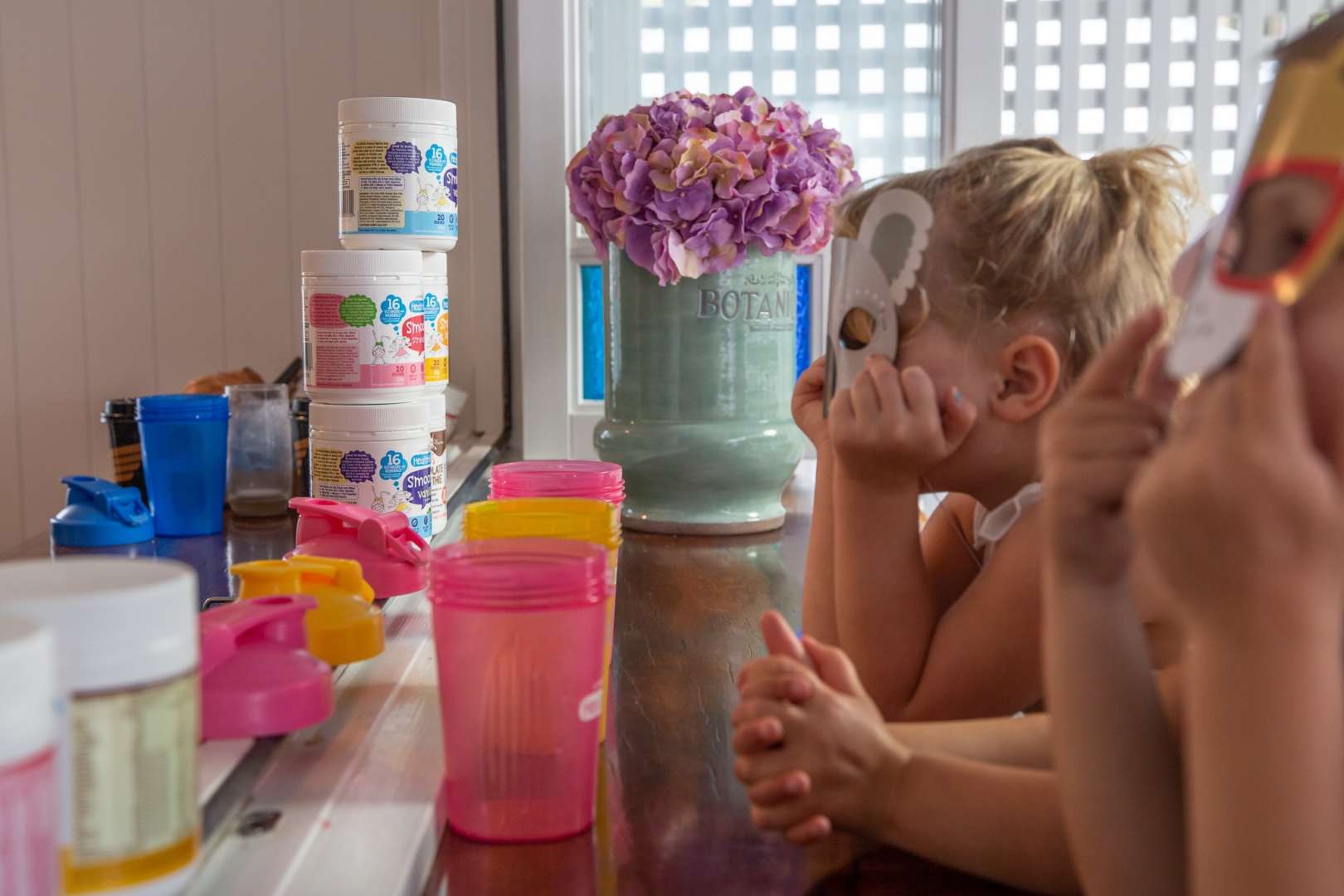 The Healthy Kids Smoothies have been specially made as a healthy snack for kids and are ideal if you have fussy eaters or want to ensure your children have a nutritious and healthy smoothie snack. It also has a 4.5 Health Star Rating when made with skim milk. It contains NO added sugars
The sugar content in The Healthy Kids Smoothie is from NATURAL sugars from the lactose in the milk and is FREE from added sugars. WHO recommend aiming for 5% added sugars in the diet and this product provides NO added sugar.
The Healthy Mummy Kids Smoothie is rich in carbohydrates and protein and is a natural energy packed smoothie made for kids.

It contains 16 essential vitamins and minerals and when combined with milk, provides children with 50% of their Calcium RDI. 

It also contains probiotics needed for healthy guts.
What do you need to know about The Healthy Kids Smoothie
It is a nutritious snack made for kids

It contains probiotics

It contains 16 Vitamins and minerals

It contains NO artificial colours, sweeteners, flavours, preservatives or MSG in the product

It is rich in protein

It contains NO added sugar

It contains 16 Vitamins and minerals – when combined with milk
Allergy information
The product contains dairy (the base of the smoothie) and a small amount of soy (within d-alpha-tocopheryl).
The product does not contain any ingredients derived from gluten, fish, eggs, nuts or sulphites. However, the factory in which the product is made does store and manufacture these products but they are not produced on the same line.