36 royal baby names for your little prince or princess
Looking for a name for your little prince or princess?
This week it was confirmed that the Duchess of Cambridge is pregnant with baby number three, so we've pulled together 36 of the best regal baby names to celebrate!
Maybe Will and Kate will pick one of these…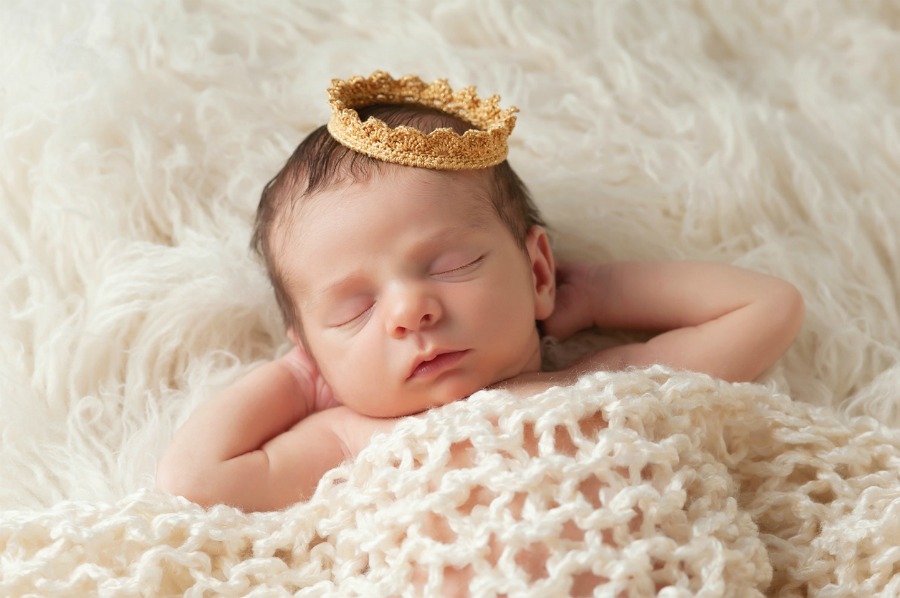 18 royal baby girl names
1. Alexandra
Queen Alexandra of Denmark and Great Britain and Queen Elizabeth's great grandmother.
2. Alice
Princess Alice was the third child and second daughter of Queen Victoria and Prince Albert.
3. Anne
Anne the Princess Royal is the only daughter of Queen Elizabeth and Prince Philip.
4. Beatrice
Princess Beatrice is Prince Andrew and Sarah Ferguson's eldest daughter.
5. Diana
Princess Diana was the People's Princess and mum to Prince William and Prince Harry.
6. Catherine
Catherine or best known as Kate Middleton is the Duchess of Cambridge and mum to Prince George and Princess Charlotte.
7. Caroline
Princess Caroline of Hanover was born into the House of Grimaldi in Monaco but married Prince Ernst August of Hanover.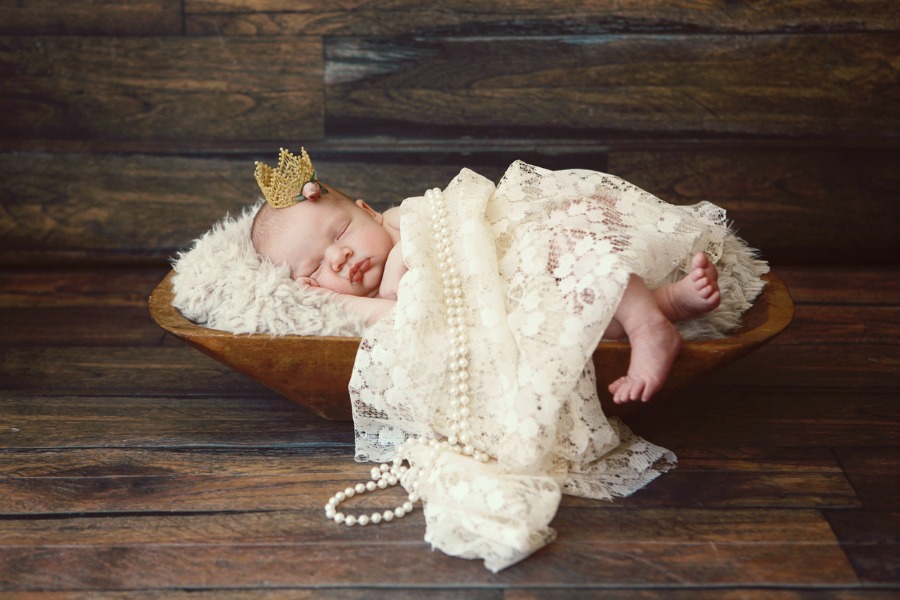 8. Charlotte
Princess Charlotte is Prince William and Kate Middleton's second child, and fourth in line to the British throne.
9. Eleanor
Eleanor of Aquitaine was a Queen Consort of France and England as well as being a Duchess of Aquitaine in France.
10. Elizabeth
Queen Elizabeth is the current reigning monarch of Great Britain.
11. Eugenie
Princess Eugenie is Queen Elizabeth's granddaughter and the daughter of Prince Andrew, Duke of York.
12. Grace
Grace Kelly was an American actress who became a Princess of Monaco after she married Prince Rainier III. She was the mother of the current reigning Prince of Monaco, Albert II.
13. Helena
Princess Helena of the United Kingdom was the third daughter and fifth child of Queen Victoria and Prince Albert.
14. Mary
Princess Mary is Australian born and is now the Crown Princess of Denmark after marrying Frederick, Crown Prince of Denmark.
15. Margaret
Princess Margaret was Queen Elizabeth's sister. She was the youngest daughter of Elizabeth Bowes-Lyon and George VI.
16. Rania
Queen Rania of Jordan is the consort of King of Jordan, Abdullah bin Hussein.
17. Sophie
Sophie, Countess of Wessex, is the wife of Prince Edward, Earl of Wessex, the youngest son of Queen Elizabeth II and Prince Philip, Duke of Edinburgh.
18. Victoria
Queen Victoria, also known as the grandmother of Europe as many of her children married into many European royal families. She is Queen Elizabeth's great great grandmother.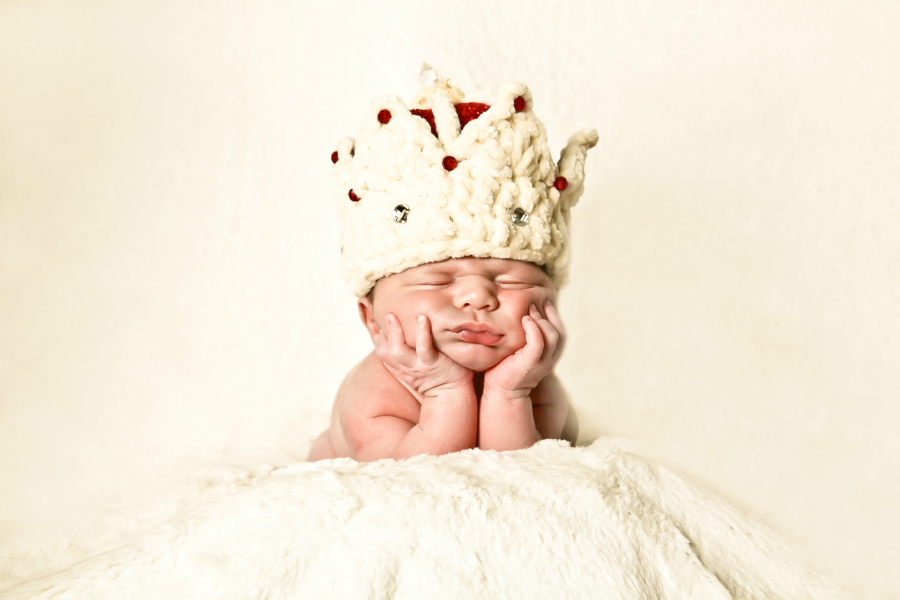 18 royal baby boy names
1. Alfred
King Alfred the Great famously ruled Great Britain during the times of the Vikings.
2. Andrew
Prince Andrew, Duke of York, is the second son and third child of Queen Elizabeth and Prince Philip.
3. Arthur
King Arthur is a legendary medieval king of England. He married Guinevere, who had a love affair with her husband's chief knight, Lancelot.
4. Charles
Prince Charles, Prince of Wales, is the current heir apparent of the British royal throne.
5. Earl
Earl Charles Spencer is the late Princess Diana's younger brother. Queen Elizabeth is his godmother.
6. Edward
Edward VIII was King of England but abdicated and handed over the throne to his younger brother Albert, who became known as George VI. Edward was Queen Elizabeth's uncle.
7. Ernest
Ernest I, Duke of Saxe-Coburg and Gotha. This name has been a popular choice for German princes.
8. Frederick
Crown Prince Frederick of Denmark is heir apparent to the Danish throne. He is married to Aussie-born Crown Princess Mary.
9. Harry
Prince Harry of Wales is Prince Charles and Princess Diana's second son. He is currently fifth in line to the British throne, but he will be sixth in line after the latest royal baby arrives.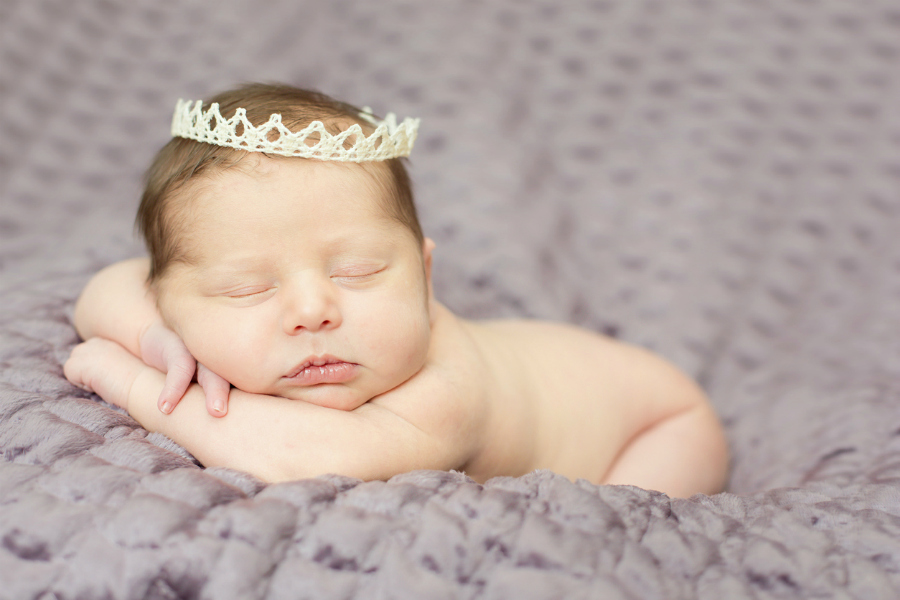 10. Henry
Henry VIII is one of the most popular kings of all time, having had six wives, two of whom he beheaded!
11. James
King James I of England and Scotland united the two kingdoms at the beginning of the 17th century.
12. Leopold
Prince Leopold, Duke of Albany, was the eighth child and youngest son of Queen Victoria and Prince Albert. Leopold can be shortened to Leo.
13. Louis
Louis XIV of France was also known as the Sun King. Louis is becoming an increasingly popular name in the classrooms.
14. Otto
Otto I was the founder of the Holy Roman Empire. Otto means 'wealth, prosperity'.
15. Richard
One of the most controversial figures in history is King Richard III. He is the subject of the historical play Richard III by William Shakespeare.
16. Rupert
A popular name of rulers and their offspring in Germany in previous centuries. Rupert means 'bright fame'.
17. Philip
Prince Philip of Greece and Denmark is married to Queen Elizabeth of Great Britain.
18. William
Prince William is the second in line to the British royal throne following his father Prince Charles. He's about to become a dad of three.
How cute! A fantastic list of regal names for you to choose from.
The Healthy Mummy Pregnancy Smoothies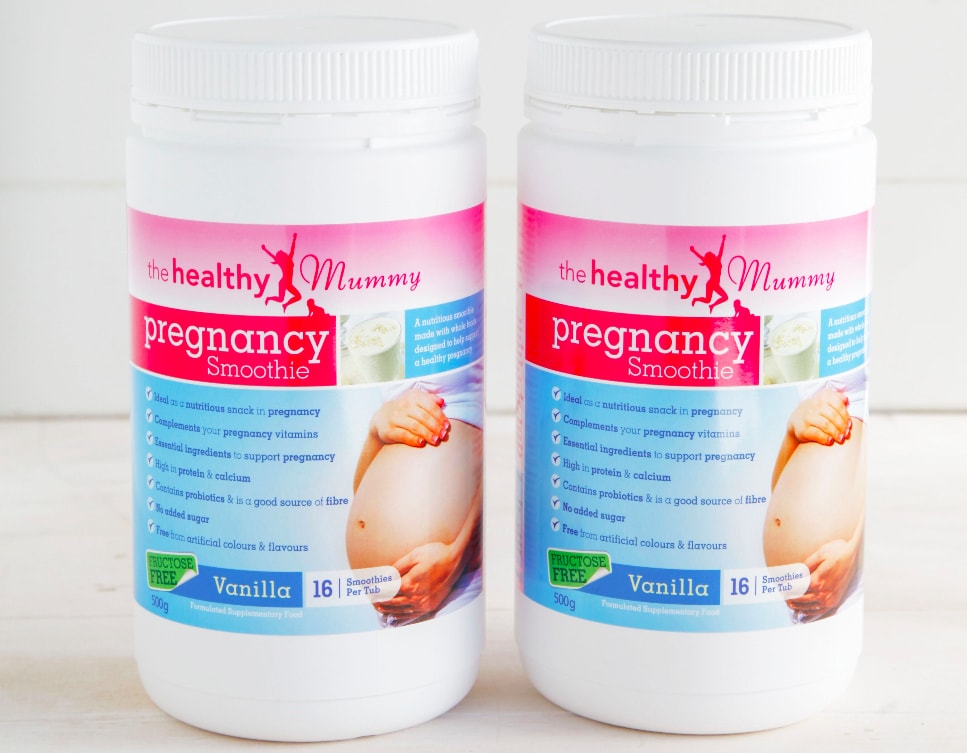 Are you currently pregnant? Then you should try our yummy Healthy Mummy Pregnancy smoothie.
The Healthy Mummy Pregnancy Smoothie is designed to complement, not replace, your prenatal vitamin intake. Our nutritionists ensured that the vitamins and minerals in the smoothie are at a low level so there is no risk of doubling up on any pregnancy vitamins.
Learn more about the Pregnancy Smoothie here.