HUGE CONGRATULATIONS are in order for our fave young royal family, as Kensington Palace has confirmed that Kate Middleton is pregnant with baby number three!
The happy news, that was released in a statement last night, also revealed that Queen Elizabeth and the rest of the British Royal Family are "delighted."
The Duke and Duchess of Cambridge are very pleased to announce that The Duchess of Cambridge is expecting their third child pic.twitter.com/DZCheAj1RM

— Kensington Palace (@KensingtonRoyal) September 4, 2017
Another royal baby on the way
"Their Royal Highnesses The Duke and Duchess of Cambridge are very pleased to announce that The Duchess of Cambridge is expecting their third child," read the statement from Kensington Palace.
"The Duchess is being cared for at Kensington Palace. The Queen and members of both families are delighted with the news."
Read the press release in full ↓ pic.twitter.com/vDTgGD2aGF

— Kensington Palace (@KensingtonRoyal) September 4, 2017
Kate and Wills are already parents to George, four, and Charlotte, two, and their new arrival is expecting to be due in April or May next year. This means the couple will have three kids under five. (Yes we know, they're very BRAVE!!)
Speculation has been swirling for some time that Kate, 35, has had a bun in the oven, with sources saying she was keen to add to their brood.
And while this is fabulous news, unfortunately poor Kate is said to be suffering with severe pregnancy sickness – known as Hyperemesis Gravidarum – which she experienced during her previous two pregnancies.
The new royal baby will be fifth-in-line to the British royal throne, following Prince Charles, Prince William, Prince George and Princess Charlotte.
BIG congrats, guys! We couldn't be more thrilled that Kate and Will are expanding their family from four to five. Such wonderful news.
Did you know that The Healthy Mummy has a Pregnancy Smoothie?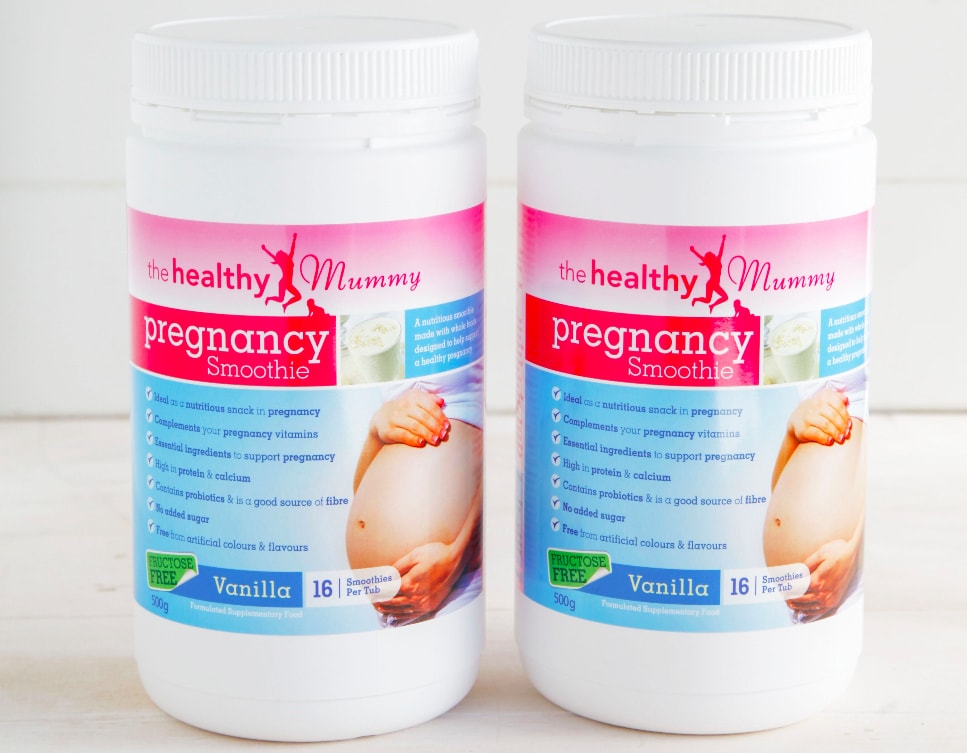 Many women suffer from nausea and morning sickness during pregnancy.  Unlike what books and movies might lead you to believe, it isn't always just in the morning and it isn't just in the first trimester.
The Healthy Mummy Pregnancy Smoothie is a convenient and easy supplementary food, designed to complement your existing pregnancy vitamins or supplements, to help you meet the extra protein, vitamin and mineral requirements during your pregnancy.
The pregnancy smoothie is also free  of all chemicals, fillers and artificial ingredients, has no fructose in, no added sugar in and uses high quality dairy protein sourced from grass fed cows in New Zealand.
How can the smoothie help?
PREGNANCY SICKNESS – If you are suffering from morning sickness and find eating food difficult – the smoothie is a great way to nourish your body with a easy to drink smoothie- it also contains ginger.
HEALTHY INCREASED CALORIES – Additional nutrients and calories are needed in pregnancy to support the mum and the baby – and the smoothie is a convenient and tasty way to increase your calories in pregnancy whilst nourishing your body
TIREDNESS – If you are feeling exhausted, the smoothie is a nutrient dense snack high in protein, B vitamins and low constipation iron to help keep energy levels up
CONVENIENT- if you are struggling to find the time or energy to eat nutrient dense and healthy foods then the smoothie will be a great help. You could also have it as a quick breakfast by adding fruit, oats and vegetables to your smoothie to further increase calories
PROTEIN & CALCIUM – It is ideal as a high-protein, high-calcium snack in pregnancy with each smoothie giving you 15g of high quality protein
You can all see all FAQ on the smoothie including a list of all the ingredients, use in gestational diabetes, RDI's for pregnancy of vitamins and minerals when you download the Pregnancy Smoothie Fact Sheet on the smoothie here.
You can also buy the Pregnancy Smoothie in our shop here.
*PLEASE NOTE: The Healthy Mummy Smoothie is not intended to cure/treat Hyperemesis Gravidarum. This is a serious pregnancy condition that should be managed with the help of a medical professional.