5 Easy Traybake Family Meals: Perfect for busy mid week dinners or lazy weekends
These tray bake recipes from the 28 Day Weight Loss Challenge are all healthy, easy to prepare and make for a great mid week family meal.
When you've had a hectic day, the last thing you want to do is come home and spend ages in the kitchen cooking up different meals that please the whole family.
Enter the Traybake Dinner! The perfect meal option for those busy mid week meal times when you can't be bothered to cook multiple things! These recipes from The 28 Day Weight Loss Challenge could not be easier to prepare. With just a little bit of prep, you just throw everything into a tray or pot and let the oven do all the work so you can get on with other things (or have a sit down as the case may be!)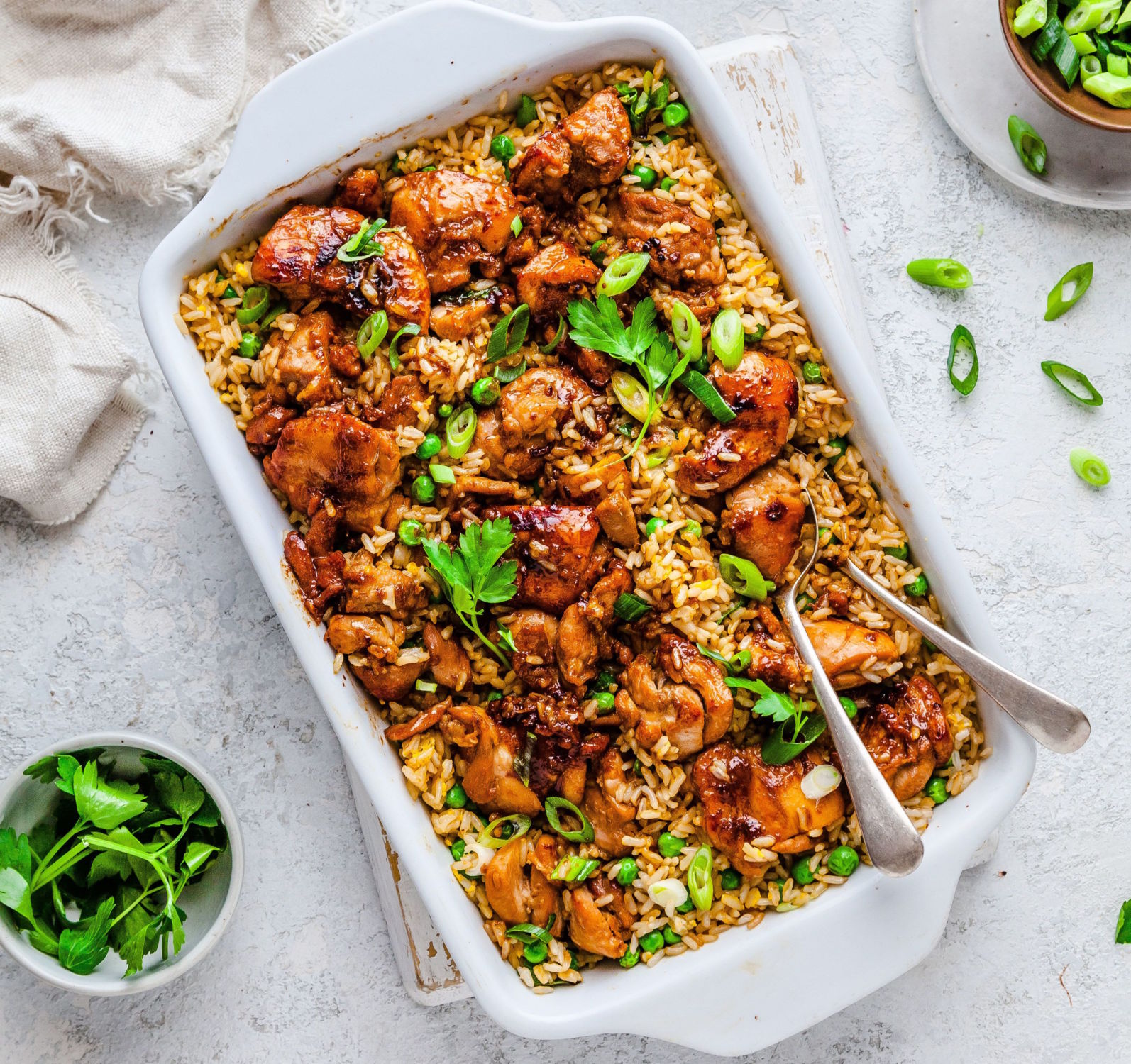 Cut down the washing up!
What's more, these one pot wonders cut down on clean up time. Maximum flavour, minimal washing up! Who doesn't love that?
Whether you want a quick mid week meal to feed the whole family, or something special to enjoy on a lazy weekend, all of these tray bake recipes are easy to prepare, healthy and full of flavour.
Add one of these amazing tray bake recipes to your mid week dinner rotation. Guaranteed you'll make them more than once!
5 Mid Week Tray Bake Dinners the whole family will love!
1. One Pan Lemon Chicken and Roast Vegetables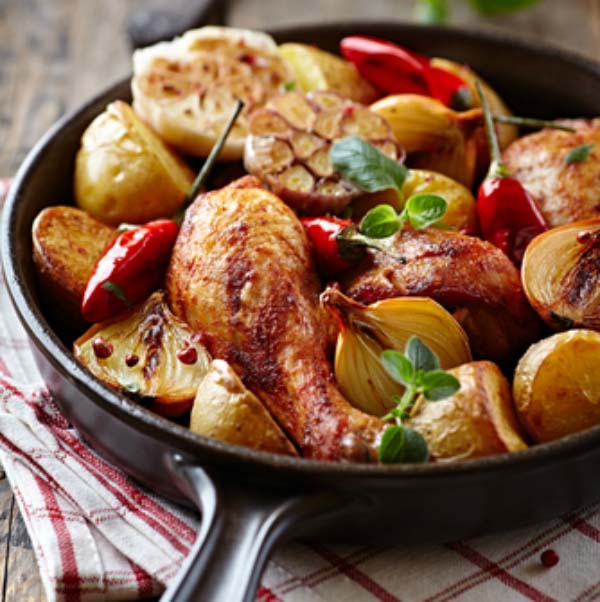 This is a great family meal that's really versatile as you can use whatever veggies your family prefers or what you have available. Feel free to dial back the chillies if the kids don't like spice.
2. Sausage and Veggie Tray Bake

The ultimate family meal! Use good quality low fat sausage to keep this meal healthy although use any flavour of sausage and veggies you prefer.
3. Super Easy Salmon Tray Bake
This recipe takes just 10 minutes to prepare and tastes absolutely delicious. The wonderful flavours of fennel, salmon and feta marry perfectly for a healthy yet flavoursome family meal.
4. Sticky Chicken Thigh and Fried Rice Tray Bake
It's a perfect 'fakeaway' meal for the weekend or midweek without all the calories or cost. It just takes 15 minutes to prepare and cooks in under an hour.
5. Pepperoni Potato Pizza Bake
The recipe is super straight forward, layering the most delicious ingredients and popping it in the oven. You can pop everything into the dish just before starting the evening routine and have dinner on the table without much thought an hour later!
Get the recipe here
For thousands more amazing recipes like these join the 28 Day Weight Loss Challenge.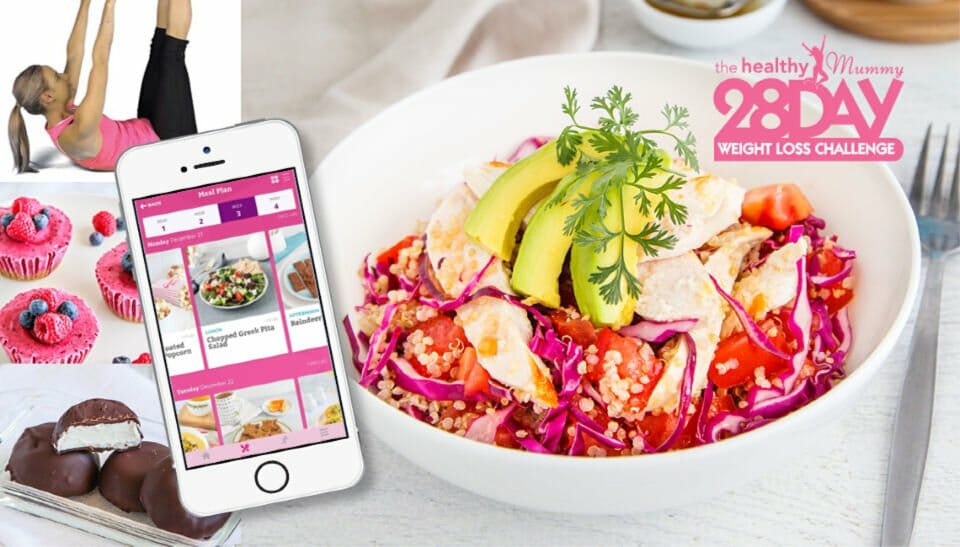 Each month our 28 Day Weight Loss Challenge gives you a meal plan, exercise routine and tips and advice to help you be the best version of yourself.

Do you find yourself victim to emotional eating? Take the stress out of putting so much emphasis on food and diet and try our 28 Day Weight Loss Challenge which has been described by 100,000's of mums as a lifestyle change!

With a weekly meal plan consisting of 3 main meals and 3 snacks – The Healthy Mummy's 28 Day Weight Loss Challenge can help you stick to a healthy food plan and hit your weight goals.

You can find out more or join the 28 Day Challenge HERE.