YUM! 12 smoothie recipes that include 5 ingredients and under
Jazz up your breakfast smoothie with these delicious smoothie recipes that also include our breastfeeding-friendly Healthy Mummy Smoothie mix!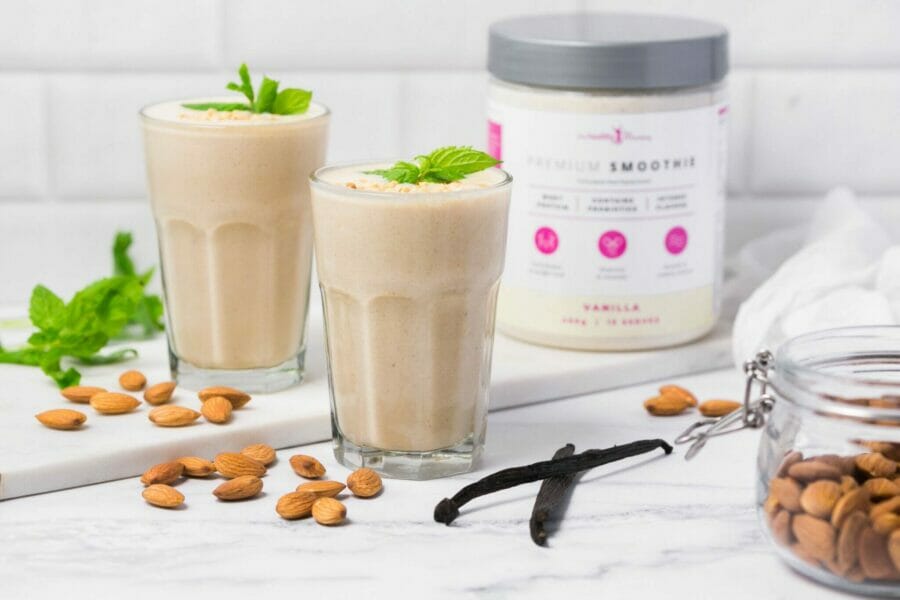 The best bit? You don't have to pack a heap of things into them to make them taste good. Yep, they all only require five ingredients of less. How easy is that?
Check out these yummy 5 ingredient smoothie recipes below…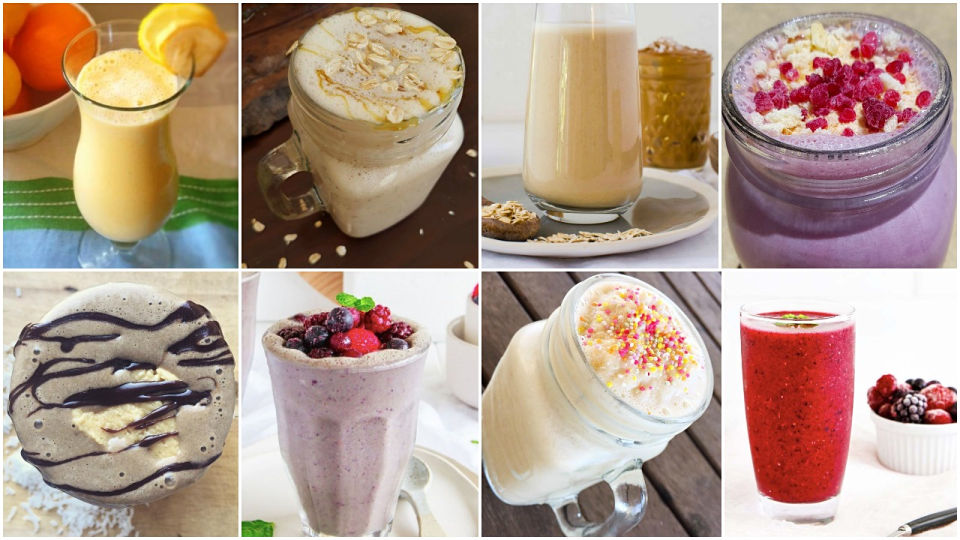 12 smoothie recipes that include under five ingredients
1. Summer Citrus Smoothie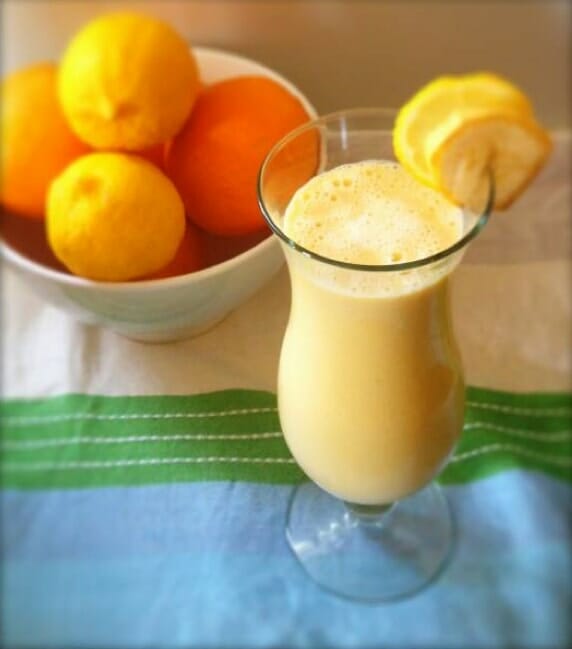 If you have a few lemons and oranges hanging around in the fruit bowl this is the perfect way to use them up!
It tastes so fresh too, and can easily be made dairy free by opting for dairy free yoghurt!
Peel & pip 1 x  small lemon
Peel & pip 1 small orange
1 x banana
1 – 2tbs Greek yogurt
100ml water
6 ice cubes
Instructions:
Mix in the blender until smooth and pour into a tall glass to enjoy in the Sun!
2. Rainbow Paddle Pop Smoothie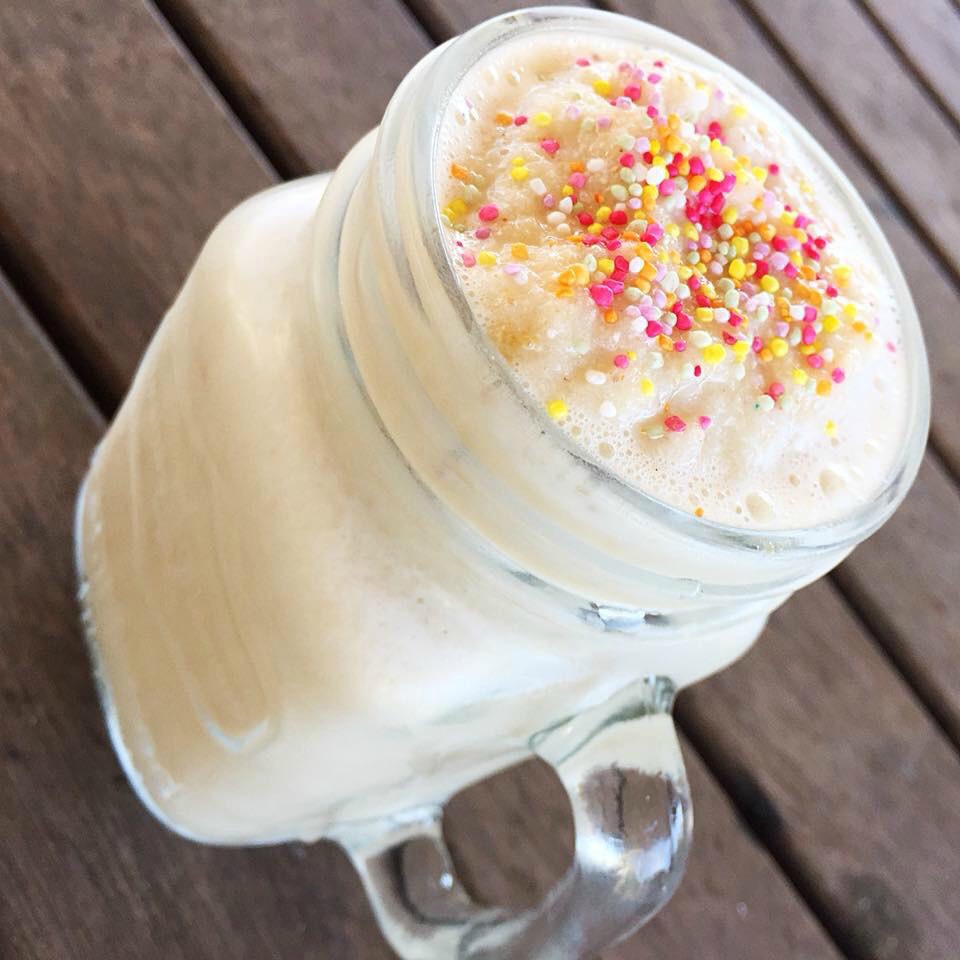 This delicious Rainbow Paddle Pop Smoothie Recipe is inspired by the childhood favourite but without the extra calories, sugar, colours and flavours.
It's a healthier way to get your ice cream fix, using our delicious caramel flavoured Healthy Mummy Smoothie mix.
Check out the Rainbow Paddle Pop Smoothie recipe here
3. Chocolate Tummy Heaven Smoothie
If you LOVE chocolate, you're going to love this Chocolate Tummy Heaven Smoothie recipe. Combined with extra nutrients from chia, avocado and spinach, this recipe using the Tummy Smoothie powder helps to reduce bloating and improve gut health.
4. Cellulite Busting Smoothie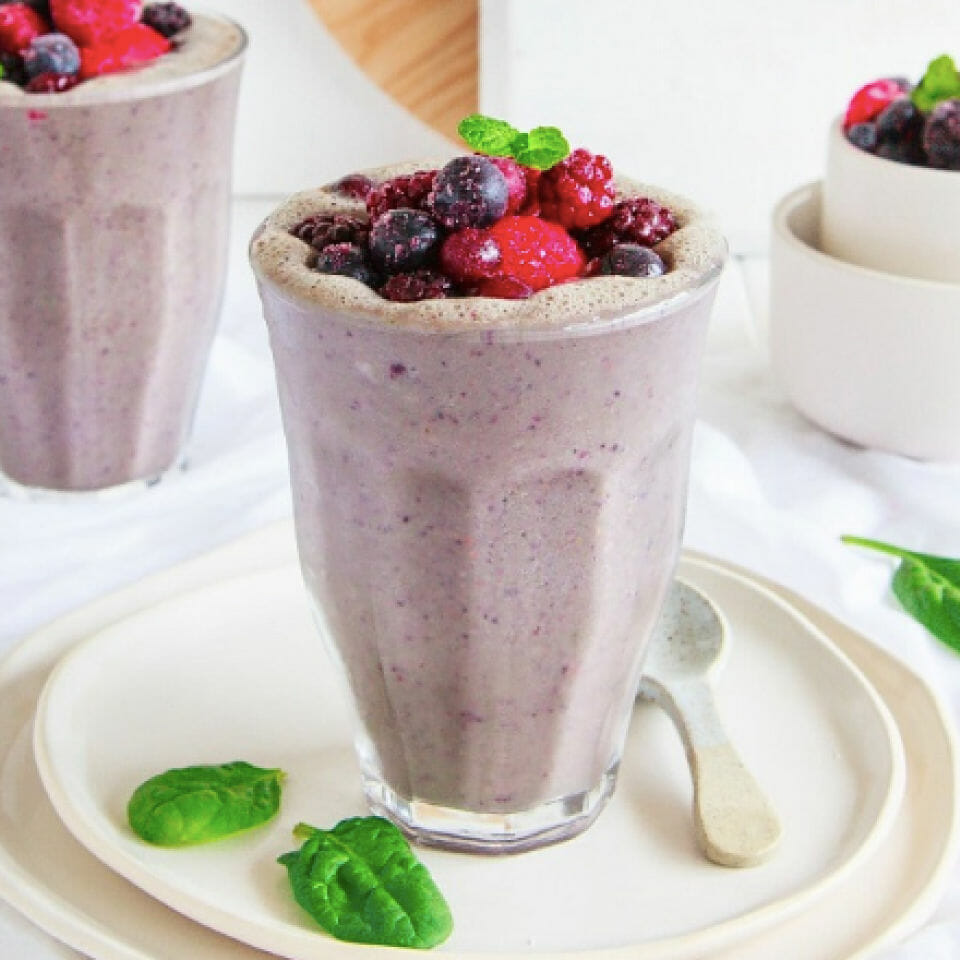 This berry-filled creation tastes great, will keep you satisfied, PLUS it reduces cellulite!
The antioxidants from the berries and greens help even out skin tone, and it looks so pretty too!
And the great news is that if you are on our 28 Day Weight Loss Challenge you can swap any meal with this smoothie
Ingredients
1

 

cup

 

baby spinach 30g

½

 

cup

 

frozen mixed berries 75g

1

 

cup

 

low fat milk 250ml

ice cubes
Instructions:
Combine all ingredients and process until smooth.
5. Raspberry and cream sponge smoothie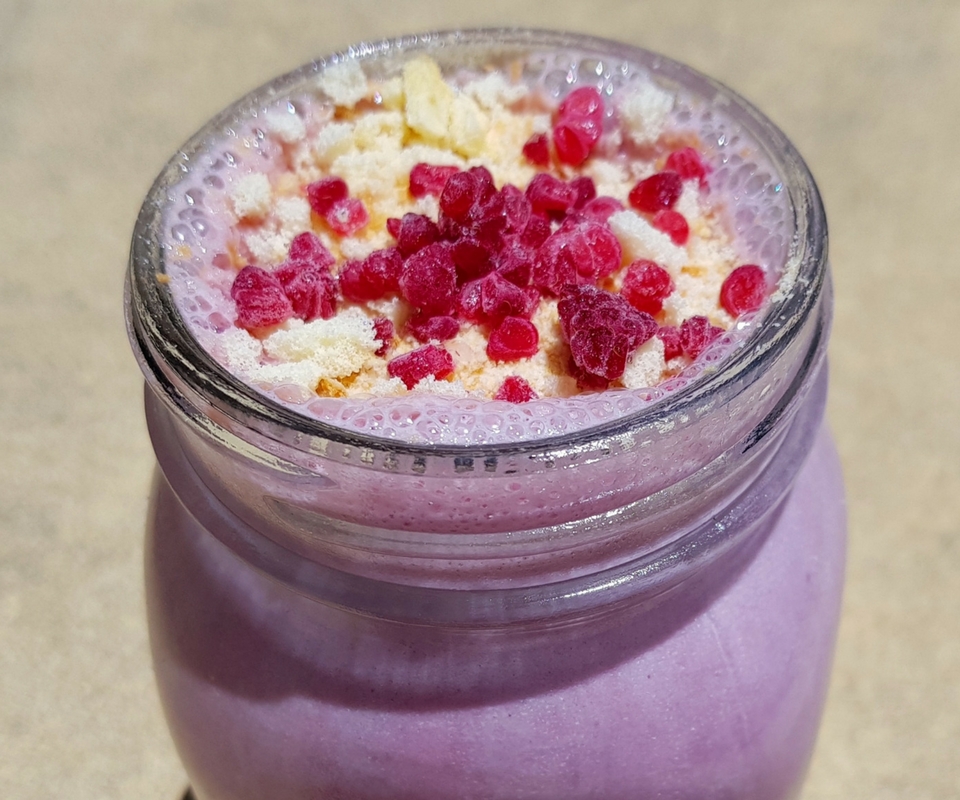 Cake for breakfast? Yes please! This one is like a tasty dessert in your glass.
Ingredients
250ml skim milk
1 scoop Healthy Mummy smoothie mix, Strawberry Cheesecake

HM Smoothie

 flavour
1 tbsp low fat cream cheese
20 grams frozen raspberries
2 sponge finger biscuits
8 ice cubes
Extra raspberries for decoration
Method
Add everything to blender except half a sponge finger and the extra raspberries. Blend for 1 to 2 minutes.
While blending crumble the sponge finger biscuits in a Ziplock bag using the back of a spoon.
Pour smoothie into glass then top with crumbled sponge finger and the extra raspberries sprinkled over the top.
6. ANZAC Biscuit Smoothie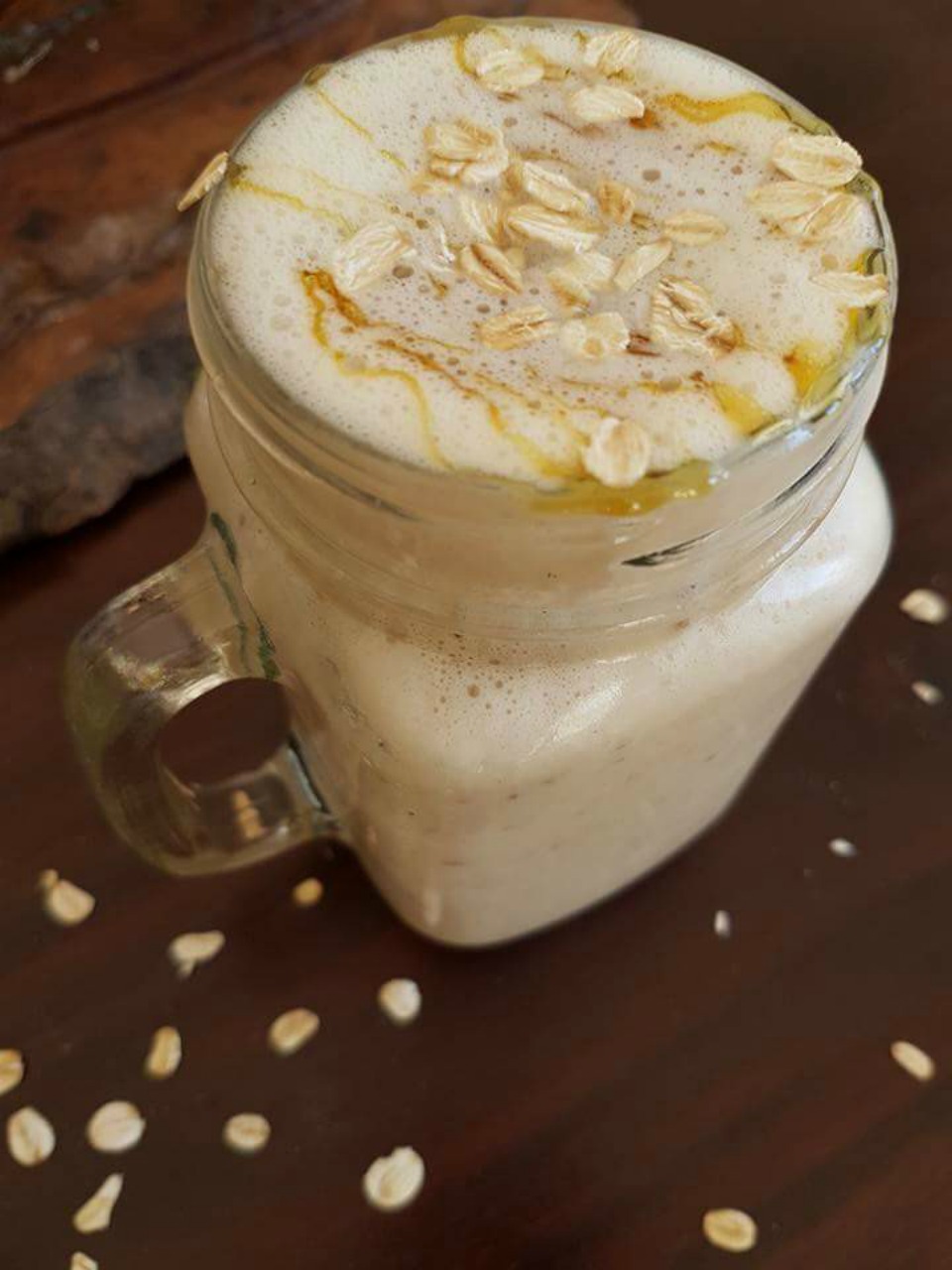 Who doesn't love Anzac biscuits, and better still, for breakfast? Now you can drink the taste with these creamy Anzac biscuit flavoured recipe.
Blend well until combined.
7. Citrus Bang Smoothie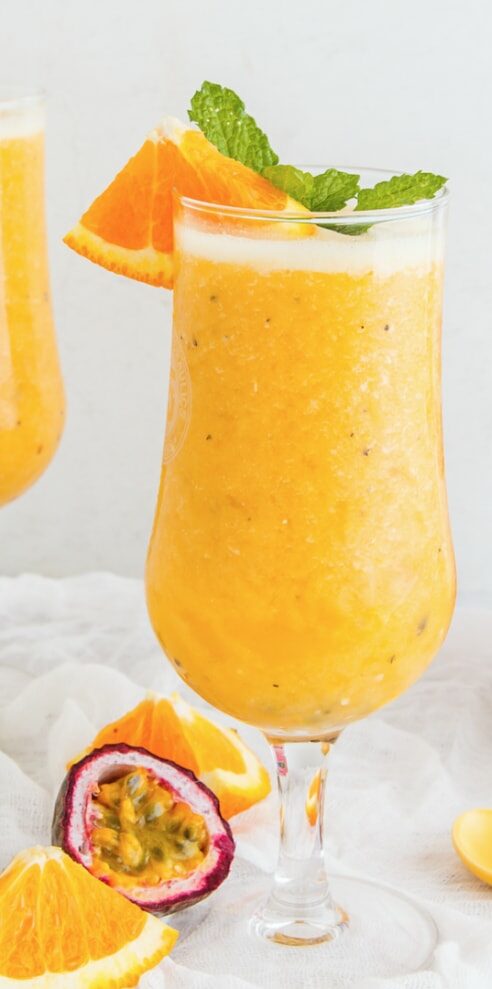 If you need something to wake you up in the morning (or at any time during the day) then this Citrus Bang Healthy Mummy Smoothie is a perfect way to kick-start your day – bursting with zingy freshness, nutrients and fibre – plus full of protein to keep you feeling full.
Ingredients
Blend for 2-3 minutes
8. Scrumptious "Snickers-Style" Smoothie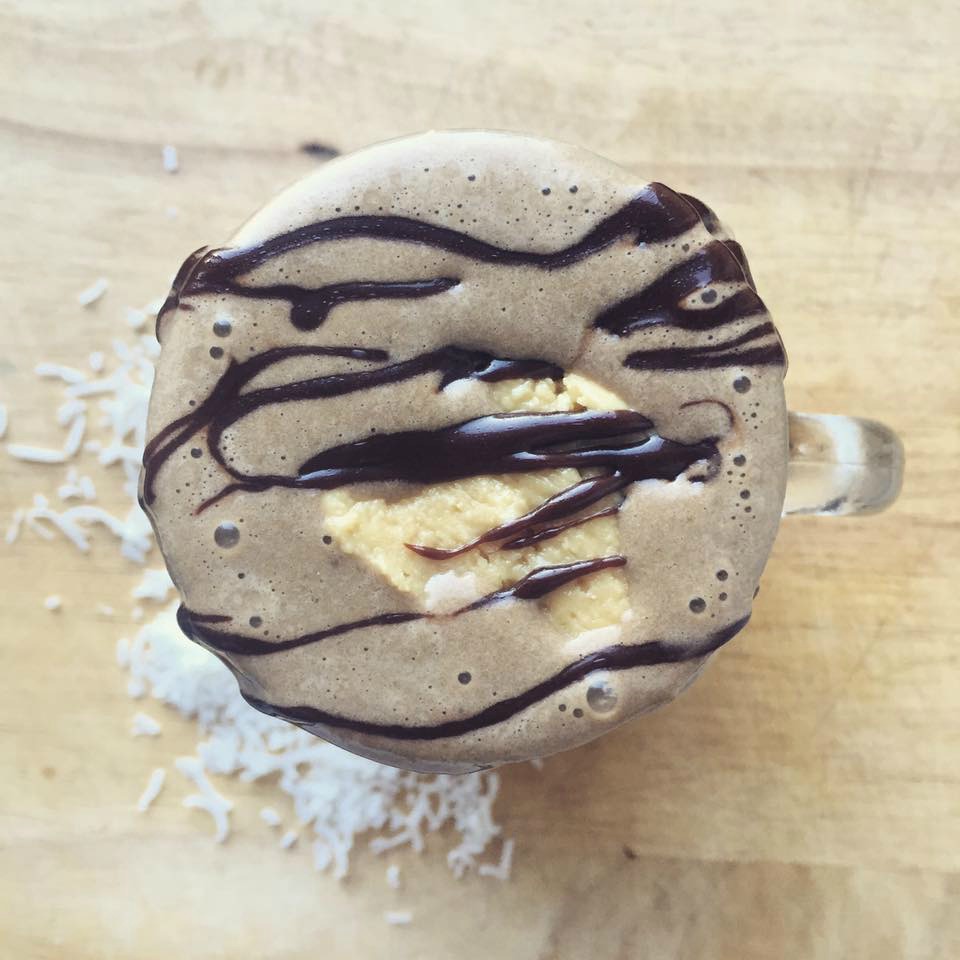 Attention chocolate bar fans! We are so in love with this healthy "Snickers-Style" Smoothie. Cross chocolate bars off your shopping list. Because the best part about this scrumptious "Snickers-Style" Smoothie is… it's also good for you!
One taste and you'll be hooked!
Get the ingredients for the Snickers Smoothie here
9. Chocolate Extravaganza Smoothie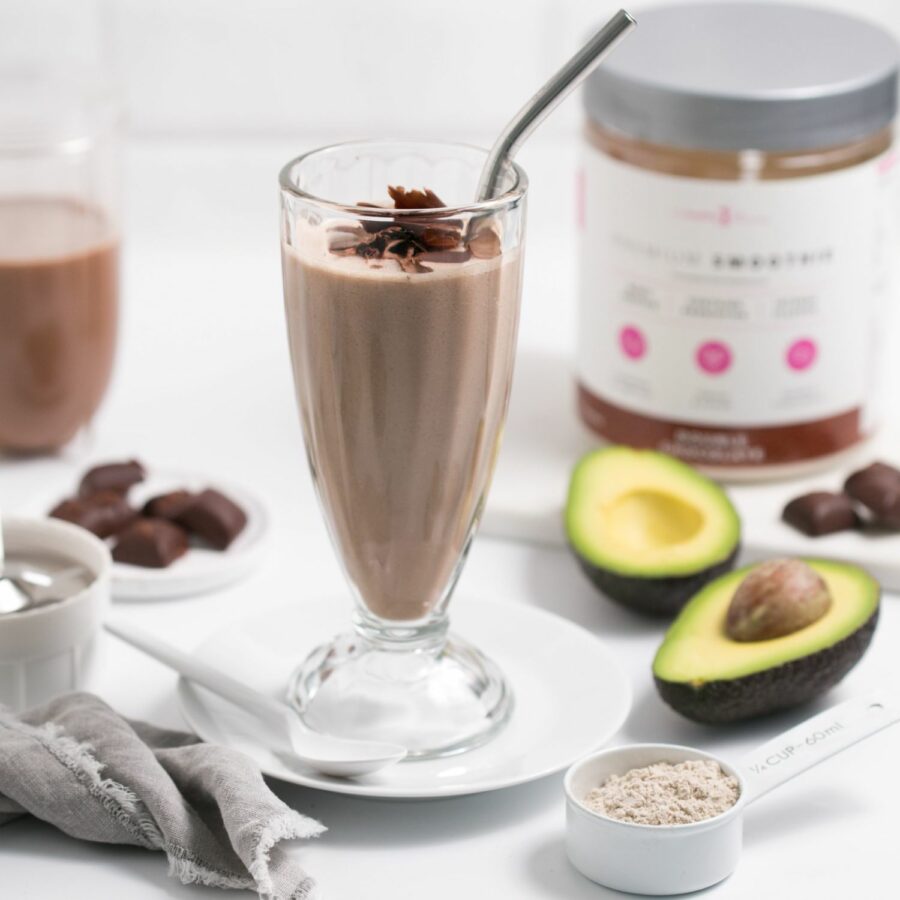 This indulgent and chocolatey Smoothie recipe uses The Healthy Mummy Double Chocolate Premium Smoothie Mix and is just 258 calories per serve!
10.  Banana Caramel Smoothie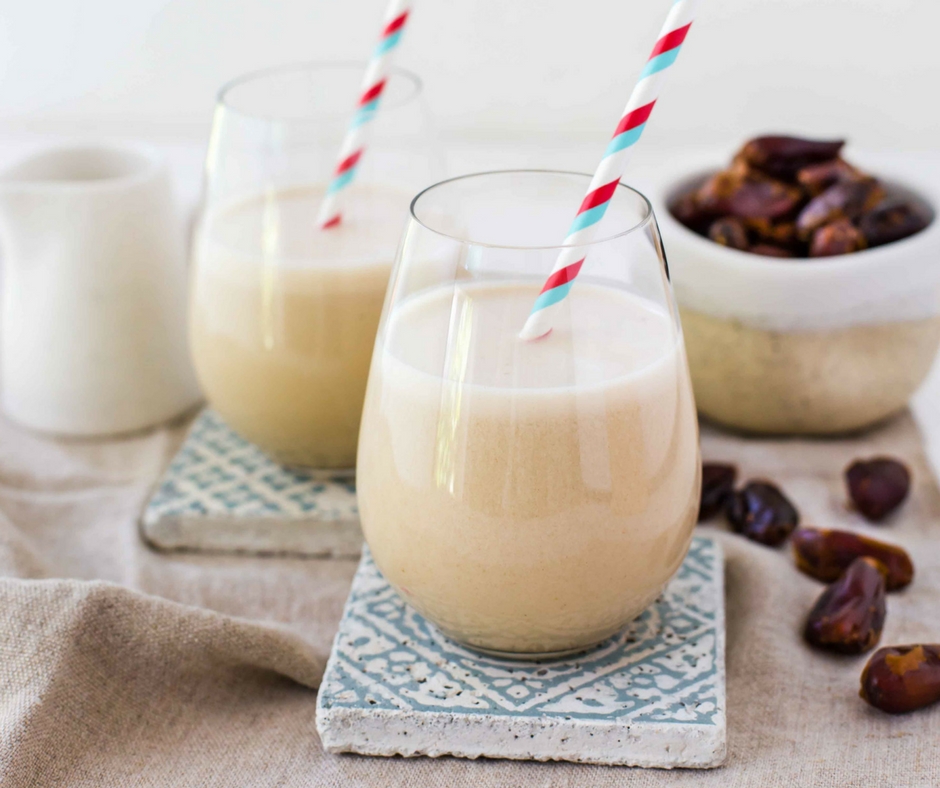 Caramel, banana and peanut butter – what a combo! This is going to be your new favourite.
Ingredients
1 pitted Medjool date
1/2 a frozen banana
1 tbsp peanut butter
1 cup milk of choice
Method
Place all ingredients into a blender and blitz until smooth.
11. Coconut Caramel Smoothie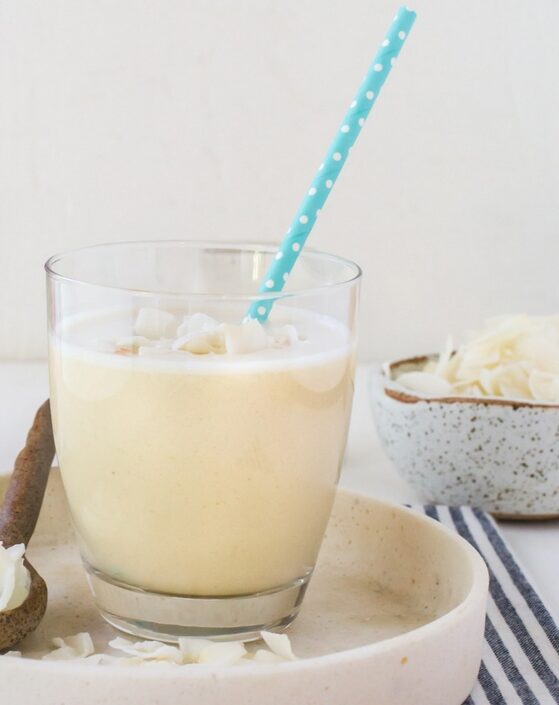 Coconut water is a great low-calorie addition to your daily smoothie. Plus it tastes incredible with the salted caramel!
Ingredients
Method
Place all ingredients into a blender and blitz until smooth.
12. Caramel High Fibre Smoothie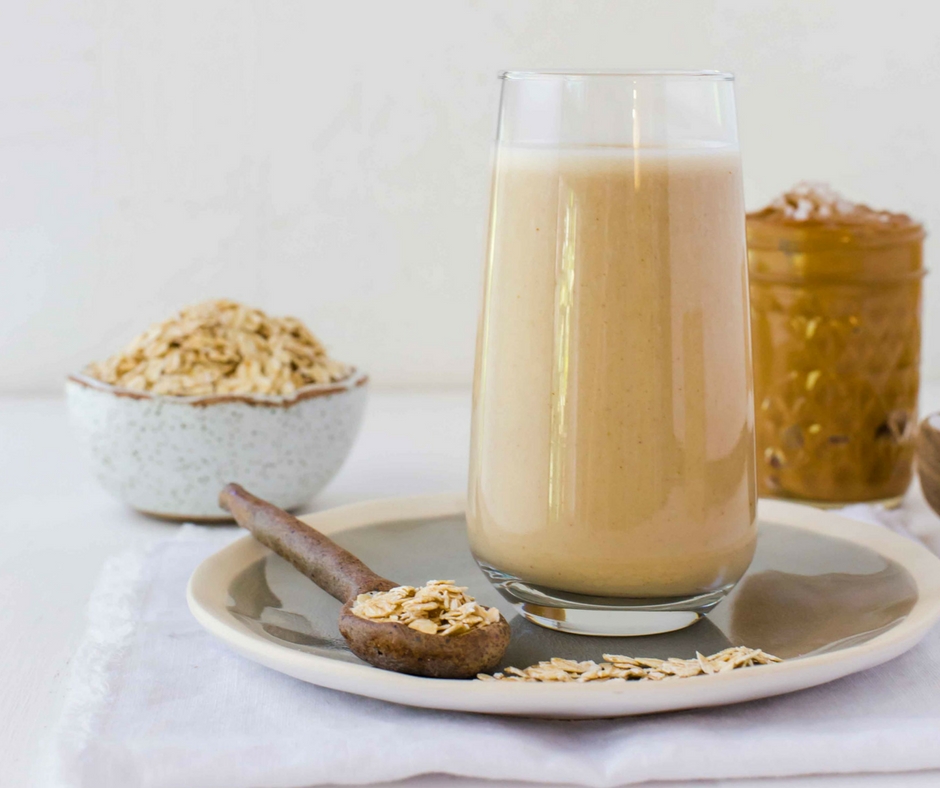 Give your digestive system a boost thanks to the nuts, seeds and oats in this creamy smoothie.
Ingredients
Method
Place all ingredients into a blender and blitz until smooth.
More about The Healthy Mummy Smoothies
Our meal-replacement Smoothies have been formulated by leading nutritionists to be the perfect companion to a busy mum's life when trying to lose weight. They're breastfeeding-friendly.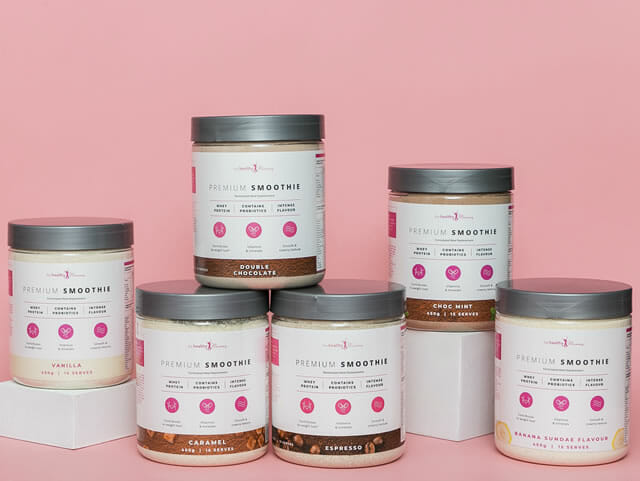 How can Healthy Mummy Smoothies benefit you?
Healthy Mummy Smoothies are an excellent source of essential vitamins, minerals, nutrients and important antioxidants
They don't contain weight loss accelerants, caffeine, gluten and are dairy-free. They are also a non-Genetically Modified product.
They can help with weight management when used as part of a diet & exercise plan
They provide the best possible nutrition for energy
They're breastfeeding-safe and are designed to help to support milk supply
They're 96% sugar-free and 100% fructose free
They're low GI & high fibre which helps you feel fuller for longer and aids digestion
They're quick and easy to prepare and taste delicious
Check out our awesome Smoothie Flavour mixes HERE.
Want to access thousands more healthy smoothie recipes like these?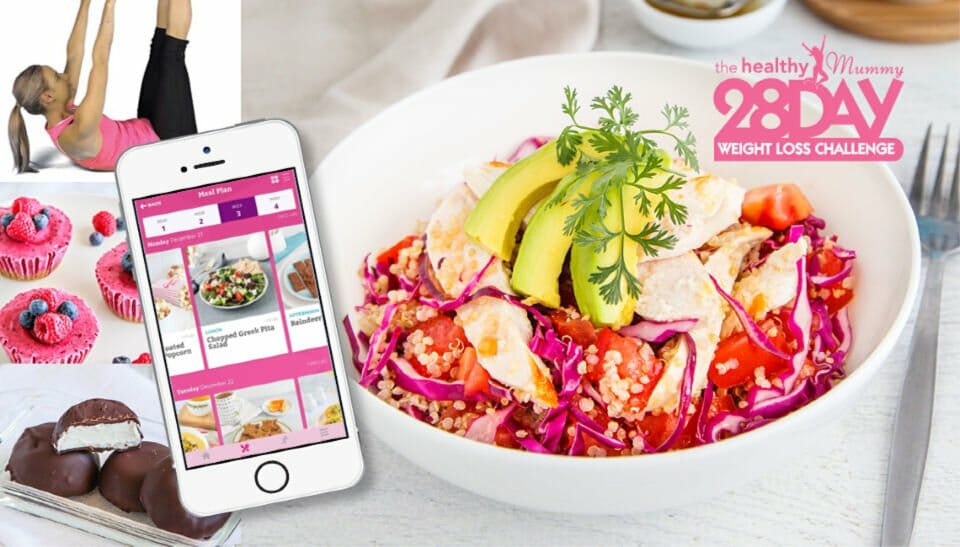 Want access to thousands and thousands MORE healthy recipes just like it? Then be sure to check out our 28 Day Weight Loss Challenge.
Every week you are given a different meal plan to follow; that way you'll never get bored and stay on track with weight loss while digging into healthy, yummy recipes.
Learn more about our 28 Day Weight Loss Challenge HERE.