Attention chocolate bar fans! We are so in love with Sarah Crisp's recipe for a healthy Snickers Smoothie that we just had to share it with you today.
One taste and you'll be hooked! Perfect for a hit of energy in the morning as part of your healthy pregnancy.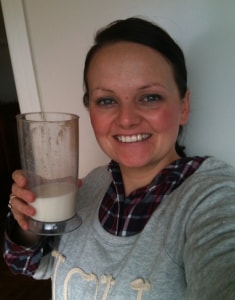 'One of my favourite smoothies uses my all-time guilty pleasure, peanut butter.
These days I only eat natural peanut butter and only in small amounts and in this smoothie the peanut butter is so satisfying when you're having a sweet craving day.
Ingredients
1 banana (can use pears also)
200mls milk of your choice
2 scoops chocolate or vanilla smoothie mix
1 Tbs natural peanut butter
1-2 Tbs rolled oats
cinnamon to taste
Method
Whiz it all together and enjoy!
More on The Healthy Mummy Smoothies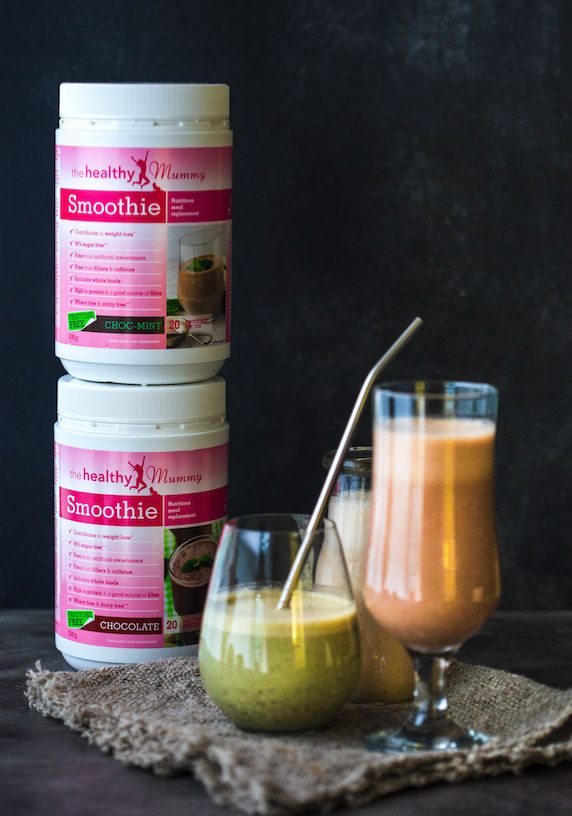 Our meal-replacement Smoothies have been formulated by leading nutritionists to be the perfect companion to a busy mum's life when trying to lose weight.
See some of the amazing results Mums have achieved by drinking our Smoothies here.
How can Healthy Mummy Smoothies benefit you?
Healthy Mummy Smoothies are an excellent source of essential vitamins, minerals, nutrients & important antioxidants
They don't contain weight loss accelerants, caffeine, gluten and are dairy-free. They are also a non-Genetically Modified product.
They can help with weight management when used as part of a diet and exercise plan
They provide the best possible nutrition for energy
They're breastfeeding-safe and are designed to help to support milk supply
They're 96% sugar free and 100% fructose free
They're low GI & high fibre which helps you feel fuller for longer and aids digestion
They're quick and easy to prepare and taste delicious
They're high in protein & lower in sugar than any other product on the market – see a comparison table.
To learn more about our Smoothies and/or to purchase yours CLICK HERE.