A Scrumptious "Snickers-Style" Smoothie That's also GOOD FOR YOU?!
Attention chocolate bar fans! Attention healthy mummies! We are so in love with Sarah Crisp's recipe for a healthy Snickers Smoothie. Cross chocolate bars off your shopping list. Because the best part about this scrumptious "Snickers-Style" Smoothie is… it's also good for you! I KNOW RIGHT!
You can whip up this 5 ingredient smoothie in a matter of minutes. The star of the show (aside of Sarah of course!) is The Healthy Mummy Smoothie mix. And the best part is, it's packed with important nutrients and vitamins.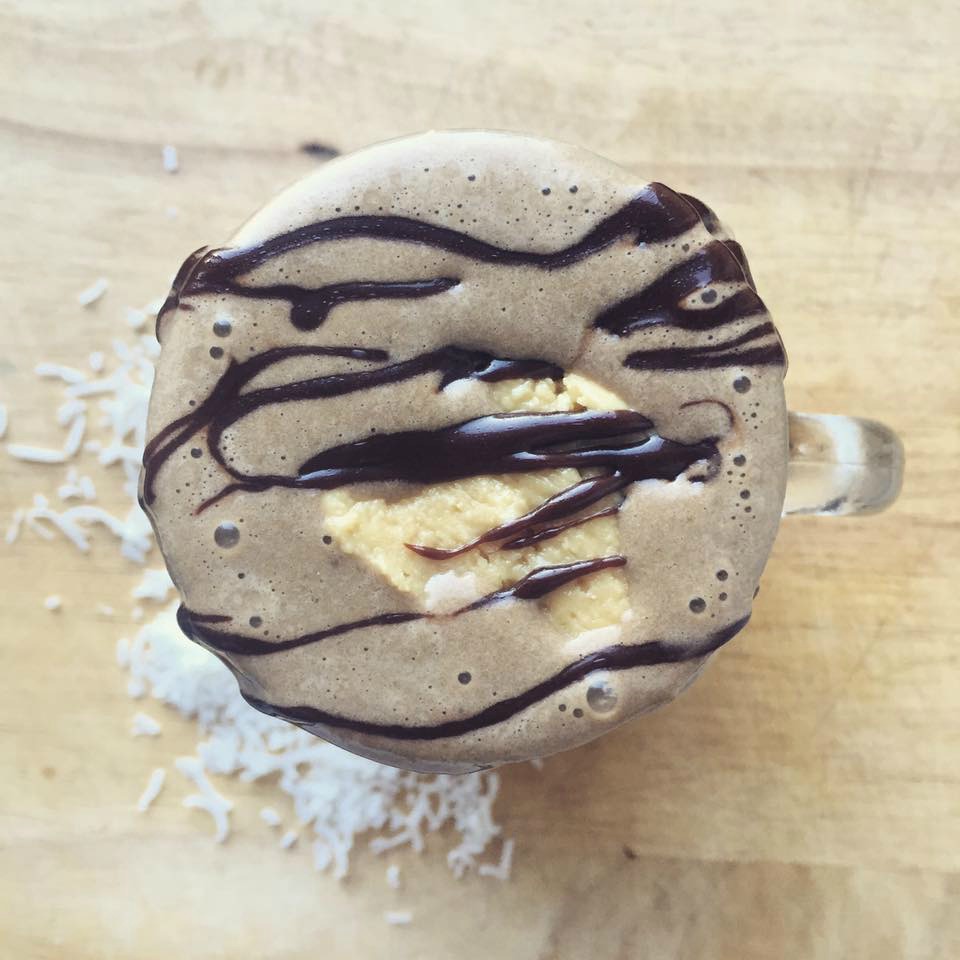 One taste and you'll be hooked! Perfect for a hit of energy in the morning as part of your healthy pregnancy.
"One of my favourite smoothies uses my all-time guilty pleasure, peanut butter," says Sarah.
These days I only eat natural peanut butter and only in small amounts and in this smoothie the peanut butter is so satisfying when you're having a sweet craving day.
Ingredients
1 banana (can use pears also)
200 mLs milk of your choice
2 scoops Chocolate or Vanilla Smoothie mix
1 Tbs natural peanut butter
1-2 Tbs rolled oats
cinnamon to taste
Method
Simply whiz it all together and enjoy!
More on The Healthy Mummy Premium Smoothies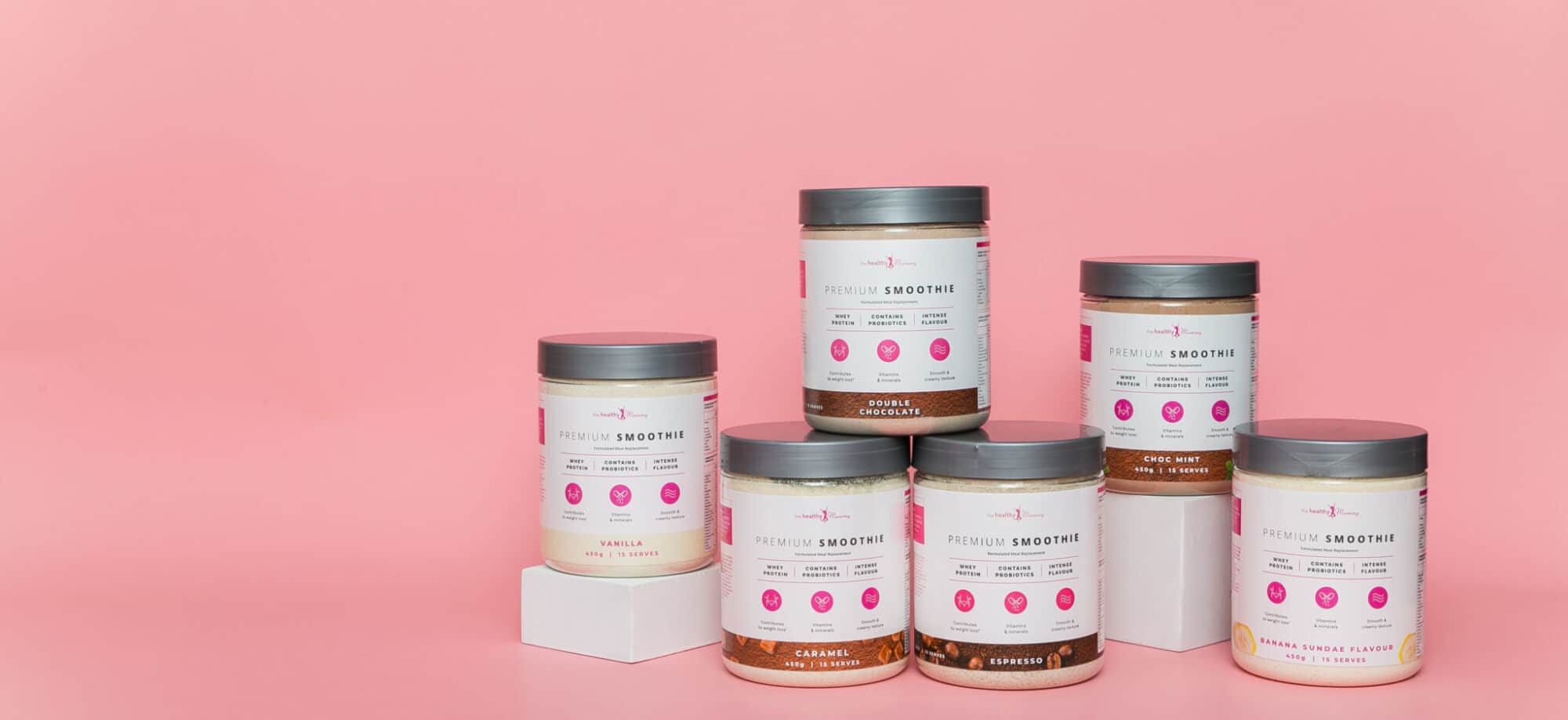 Our meal-replacement Smoothies have been formulated by leading nutritionists to be the perfect companion to a busy mum's life when trying to lose weight.
See some of the amazing results Mums have achieved by drinking our Smoothies here.
How can Healthy Mummy Smoothies benefit you?
It's a BRAND NEW PREMIUM whey-based nutrition meal replacement smoothie
It contains our NEW Healthy Mummy premium protein blend with 80% whey protein
It's an insanely creamy and smoother formula
It has 23 vitamins and minerals
It contains Probiotics for enhanced gut health
It has an intense flavour, so you taste the difference – no need to add anything else to your smoothie to enhance the taste
Quick and easy to prepare – just shake and go – DELISH! Or, if you want to add fruits and veggies to your smoothie and blend, you can do this too
No artificial colours, flavours or preservatives