This mum shows us that no matter your age, weight loss is possible
Mum Melissa is at the lowest weight she has been since having children, proving that weight loss is possible even if you are over 45 years of age! Read her inspirational story.
Losing weight and reaching goals can be achieved no matter your age and Healthy Mummy 28 Day Weight Loss Challenge mum, Melissa Parr is proof of that!
She is at the lowest weight she has been since having children, proving that weight loss is possible even if you are over 45 years of age!
These holidays she is off to Thailand and for once will not be self-conscious and avoid the camera!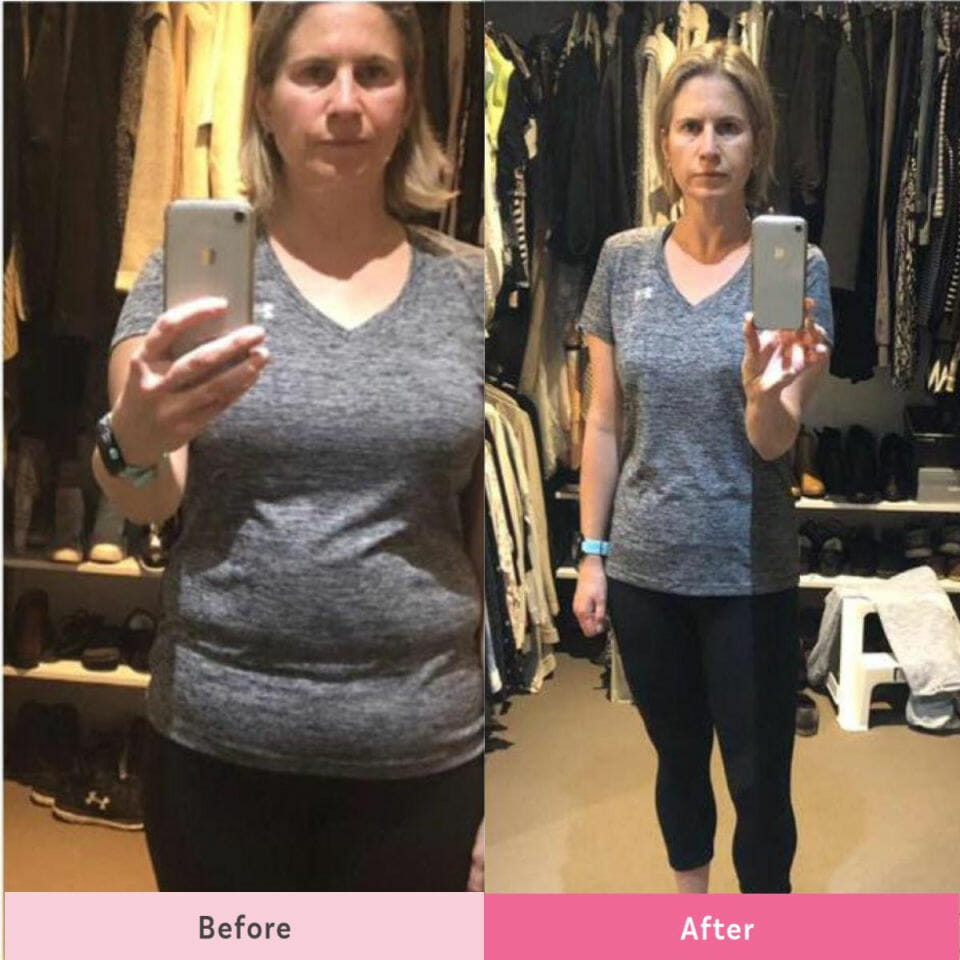 Exceeding all weight loss expectations
Melissa never thought in her wildest dreams that she would be at her lowest weight since having children, now 14 and 11. Not only has she lost weight but she has also lost copious amounts of inches everywhere!
"When I started The Healthy Mummy 28 Day Weight Loss Challenge two months ago, I was 73.3kg and honestly thought I'd be happy to lose 5kg by Christmas."
Today, Melissa weighs in at 61.4 kg this is a 9.2 kg loss to date!
Melissa acknowledges that this is not the lightest she has been in her adult life, "nowhere near it (I used to weigh about 54 kg). However, I am now in my mid 40's and feel so much fitter and healthier than I did in my 30's," she explains.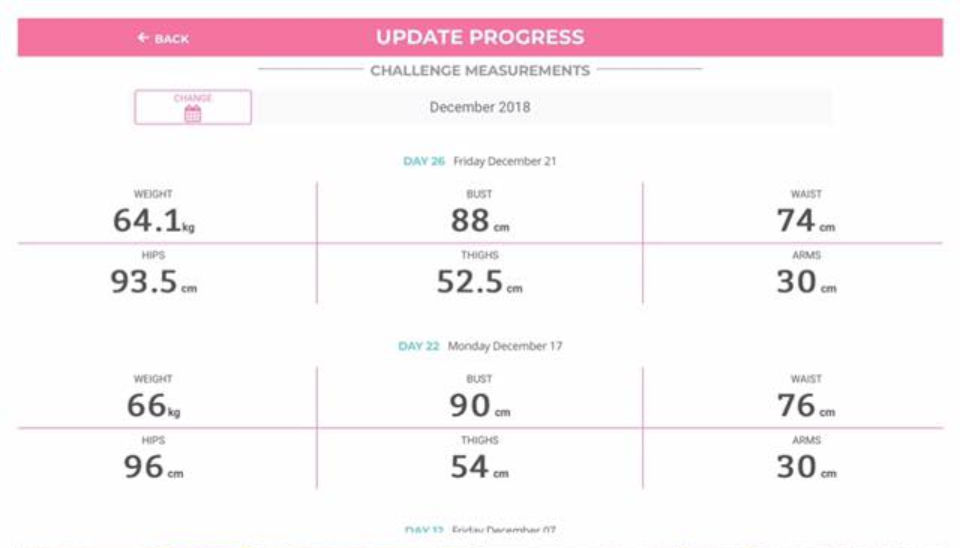 "To say I am happy is an understatement. The Healthy Mummy Community and all the Motivating Mums along the way have been my saviour after years and years of up and down struggles with my weight.
The December 2018 28 Day Challenge with a cleanse thrown in has been very good to me.
Heading to Thailand next week and I will not feel self-conscious in my bathers after years of covering up and not wanting to be in photos I'll be out there rocking my bikini (ok it won't be quiet that skimpy.)" 
Secrets to her weight loss
Melissa loves the fact that she can make The Healthy Mummy 28 Day Weight Loss Challenge work for her and fit in with her life. She says that meal preps and exercise are key.
Meal Prep
Melissa is not one for doing big massive meal preps, but when she does, she does double the amount so that she always has a freezer stash of meals at hand.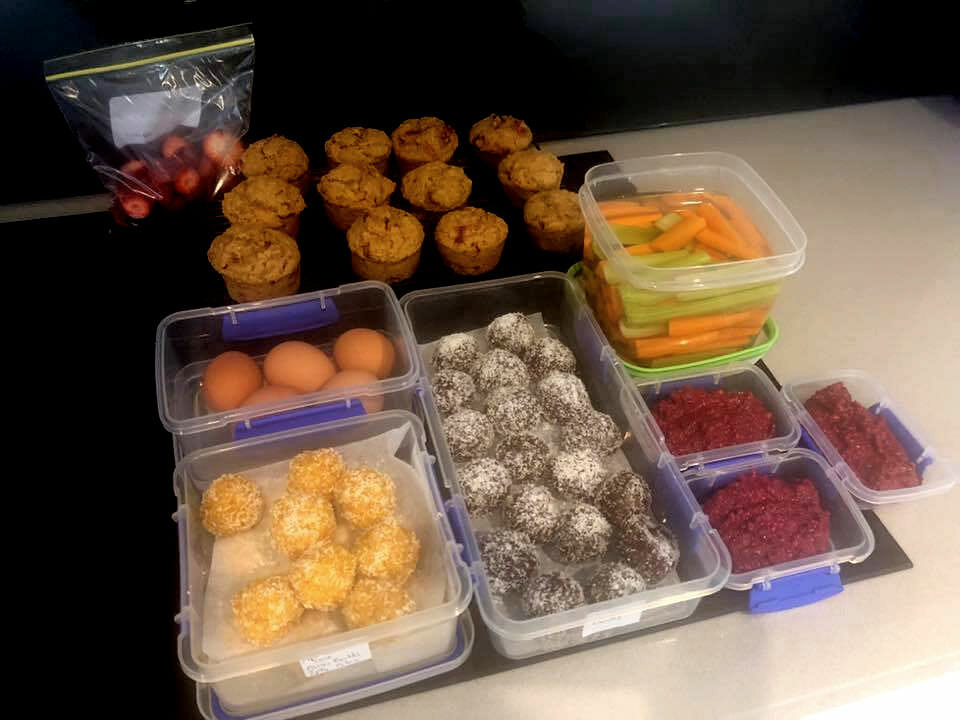 "I do love having Healthy Mummy snacks on hand – not just for me but for healthy lunch box options or after school snacks for the kids," she says.
"I love how easily everything freezes and the kids can just grab something from the freezer for their lunchbox.
So today I had a few hours to spare so I prepped and sorted snacks for myself and the kids (and maybe some for hubby too)."
Exercise and post workout smoothies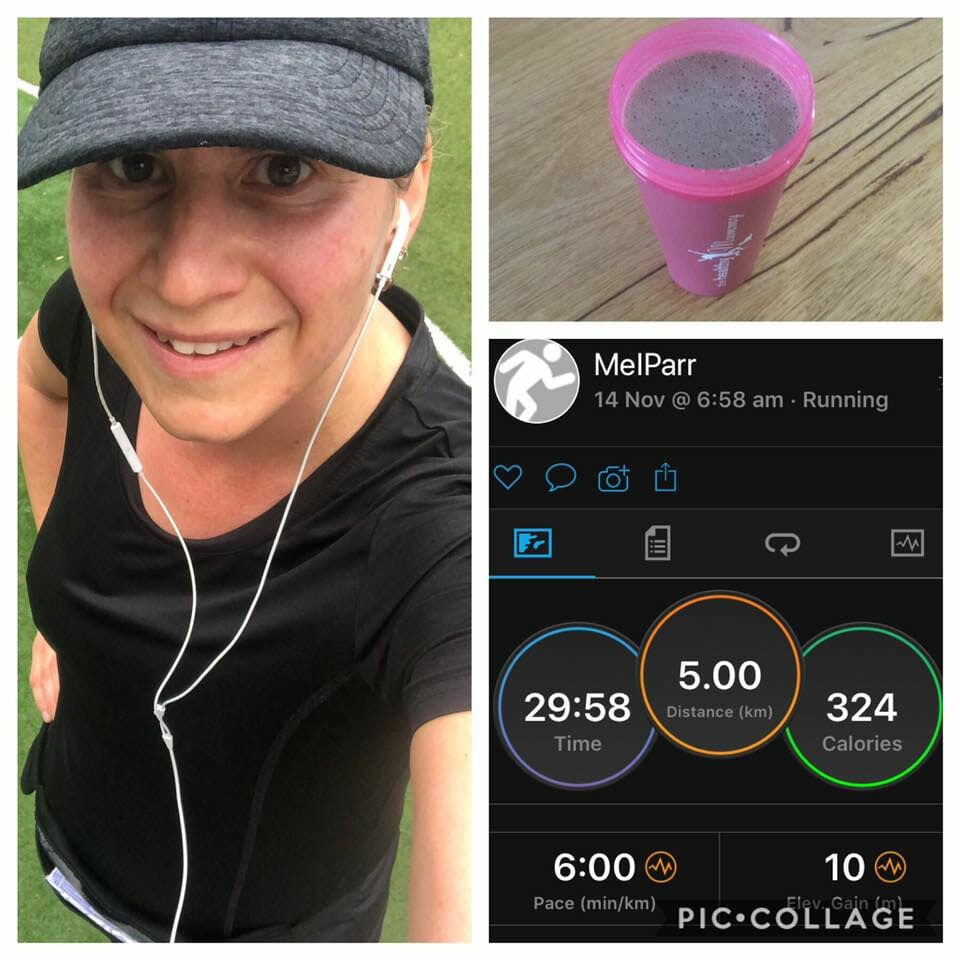 As part of her weight loss program, Melissa includes exercise and smoothies.
The Healthy Mummy exercise programs include many at-home workouts, especially HITT workouts (otherwise known as high-intensity interval training workout).
These are AWESOME options for busy mums. Not only are they fast and effective, but ideal for slotting in around the kids as they can be completed in less than 30 minutes.
"It's my work from home day today. It's been a very productive morning so far on the exercise front (not so much on the work front … yet)," she says.
This is what Melissa accomplished in a day:
5km run before dropping kids at school
Tabata warm up plus 3 x Tabata sessions
1 x HIIT session
100 squats
"Just enjoying my post work out protein smoothie and then I really must get some work done," Melissa says.
Well done, Melissa for achieving your weight loss goals. We love your exercise routine – you are doing amazingly!
Get your hands on our Healthy Mummy Smoothie 45+ today!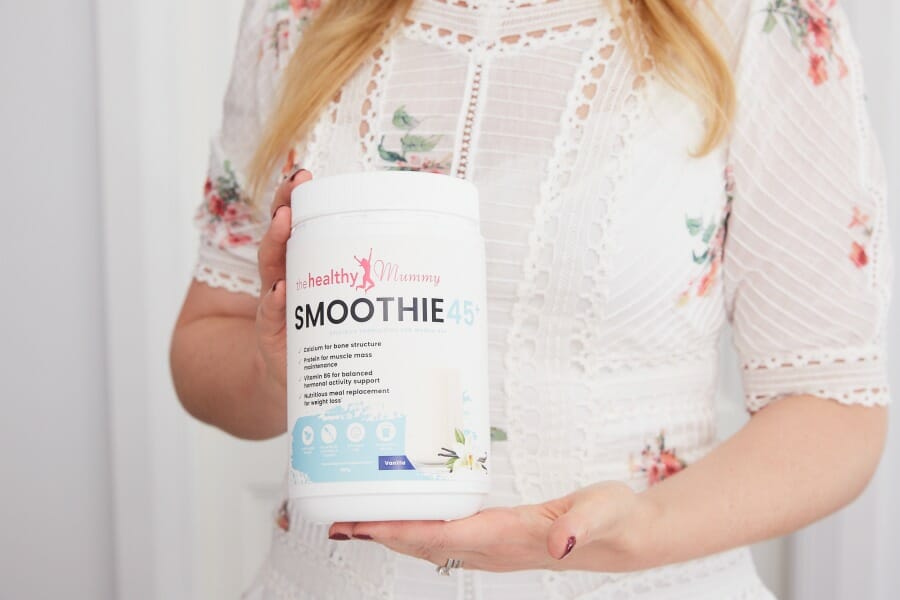 Healthy Mummy Smoothie 45+ contains a unique combination of ingredients designed specifically to support the needs of women over 45 years old'
Vitamin D with Calcium to enhance bone mineral density
50% of your Vit D RDI which is critical for bone health
Good source of Protein for muscle mass maintenance
Vitamin B6 for balanced hormonal activity support
Zinc, Vitamin C + E to protect cells from free radical damage
Find out more and buy our Healthy Mummy Smoothie 45+ today!
Join our Healthy Mummy Over 45 Facebook support group to get advice and support from other mums who are over 45.
Join Melissa on the 28 Day Weight Loss Challenge TODAY!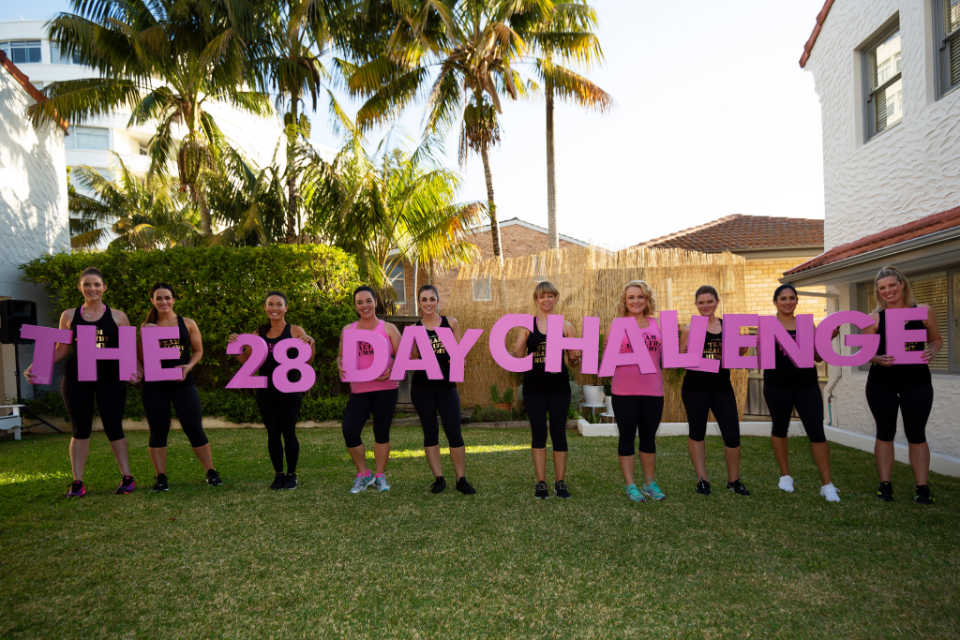 With more than 4,000 delicious (and healthy) recipes, 350 exercises & 24/7 support – the 28 Day Weight Loss Challenge is designed (and proven) to help busy mums like you lose weight!