15 months down and 17kgs gone and this mum is feeling fantastic!
Aileen Chugg is an almost 30-year-old mum from Tasmania who switched her focus to her health and weight loss goals after her last baby was almost two, ready to kick them all.
Mum of three Aileen Chugg once promised herself she would refocus on her own health and wellbeing once she was done having kids. So when the almost 30-year-old mum from Tasmania's youngest was almost two she started to focus on her health and weight loss goals ready to kick them through the roof!
Read her full story below.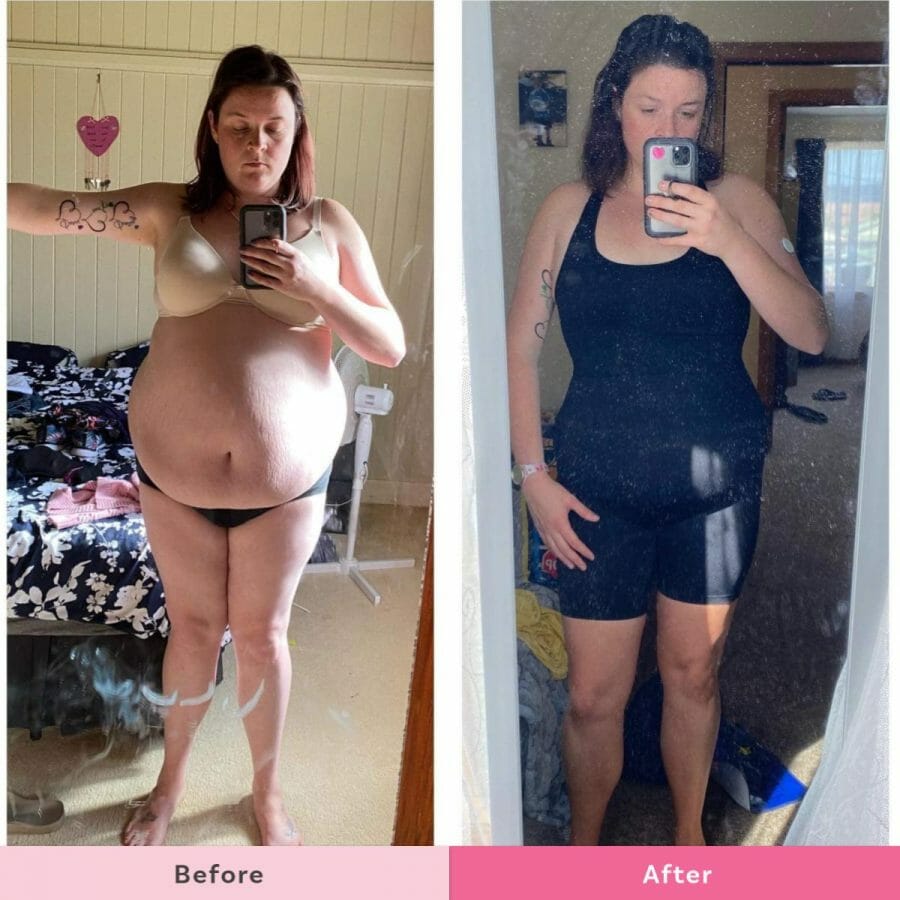 Mum focuses on herself after having her last baby and transforms her life!
Aileen had promised herself that she'd focus more on herself once she'd finished having kids, so when her youngest bub was almost 2 years old she joined her local gym and kicked off her health and weight loss journey.
"I had always promised myself once I was done having kids, I'd start to spend time on myself. When my third turned 18 months my local gym had an amazing special on and I decided to join. I thought it'd be like any other time I joined a gym and it wouldn't last, but this time was different, I enjoyed that time to myself and it kept me going.
I started out going to a 24hr gym and going after the kids went to bed when the gym was quiet, there was one night I turned around and went home because there was a car in the car park. But soon enough I started doing classes and fell in love with the energy and support. From there I hired a PT once a week and I truly fell in love with exercising. I now have a coach and have fallen in love with strength training and watching my body composition change. I'm now studying to be a group fitness trainer and PT myself, 15 months ago I'd never have imagined this is where I'd be, a single mum studying a new dream career filled with confidence."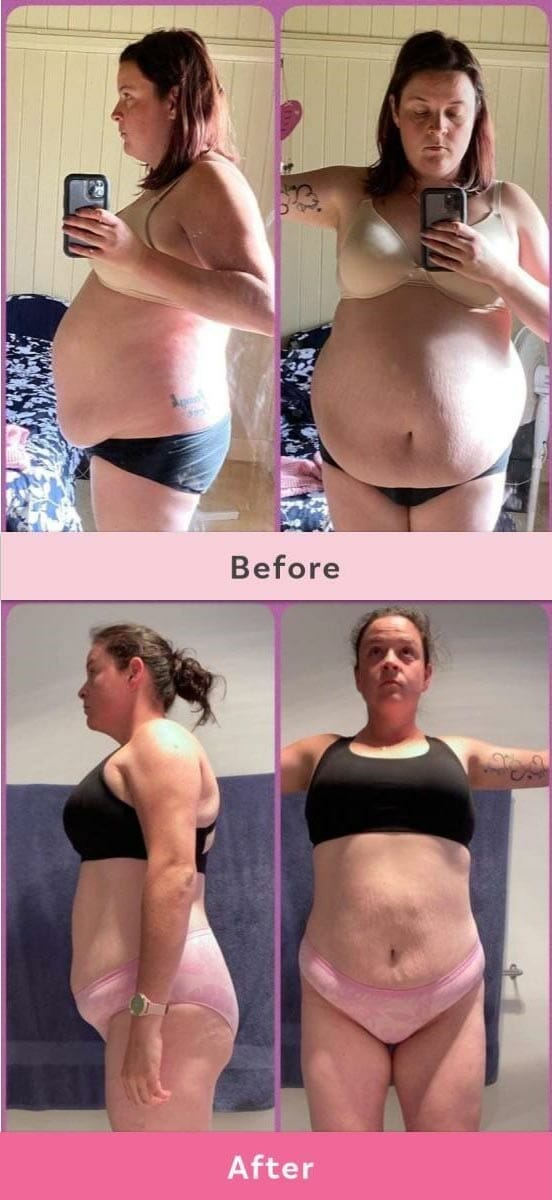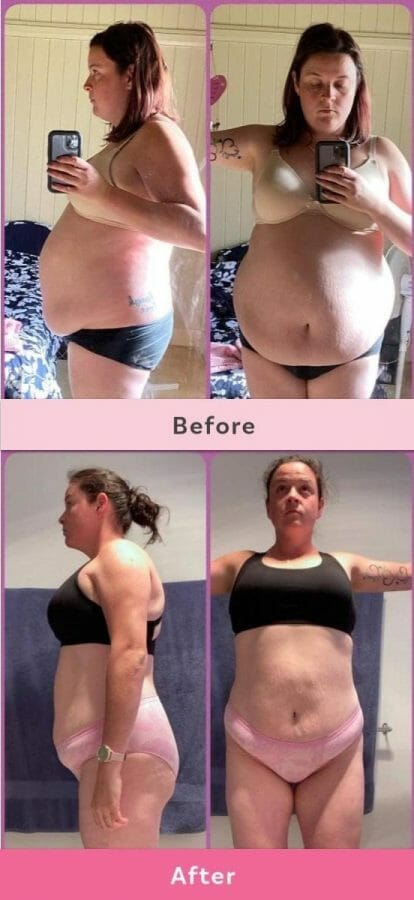 After 15 months she's lost an amazing 17 kgs and wants to lose an additional 15-20 kgs before she reaches her goal, but she wants to do it right which means she doesn't mind if it takes some time.
"I'm currently 17kgs down on a good day, I still have around 15-20kgs to lose but I'm not in any rush, I'm enjoying the journey and living my life along the way"
Aileen has seen some amazing health, both physical and mental, benefits from her new lifestyle thanks to The Healthy Mummy.
"My diabetes is more controlled and my PCOS symptoms have eased"
"I am so much more confident, I'm energetic and can chase the kids around now, my relationship with food and working out has changed from 'I have to' to 'I get to!', I can run up a flight of stairs, I recently participated in a women's 5k run for cancer and ran a total of 2.5km of that, when I first started I couldn't run 30 seconds and the best bit has been I finally had the confidence and strength to end my unhealthy marriage."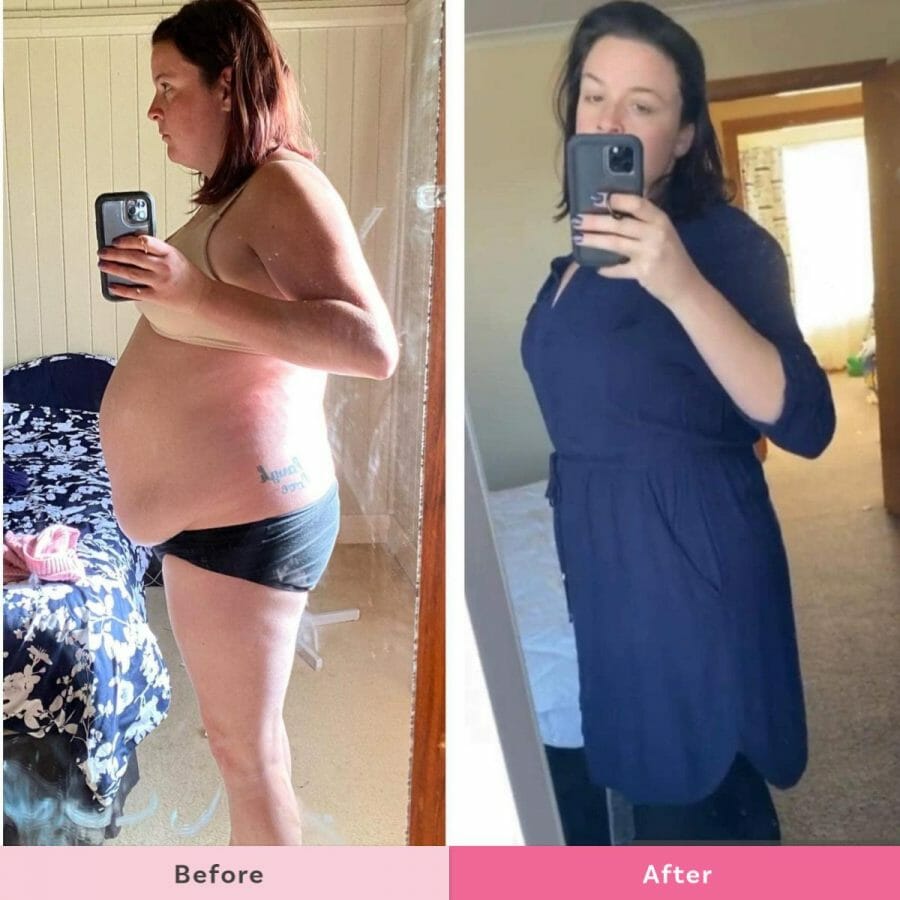 The Healthy Mummy has helped her whether she's in the Challenge, using her local consultant or getting support from the community
When it comes to The Healthy Mummy products Aileen wasn't able to maintain her 28 Day Challenge membership due to some financial pressures. She'd learnt so much from her time on the Challenge that she was able to go it alone with the help of her local consultant who helped her with some deals on Healthy Mummy Smoothies to achieve some of her health and weight loss goals. She's now able to jump back into the 28 Day Weight Loss Challenge and can't wait to kick more goals.
"Yes, I do when I have the money to buy them (The Healthy Mummy Smoothies), I usually have them for breakfast every morning and love The Healthy Mummy Salted Caramel Tummy Smoothie. Thanks to my amazing local consultant and her great deals, she hooks me up!
I've used the app in the past but due to financial struggles, I had to go out on my own and use the knowledge Healthy Mummy has taught me plus the free recipes. I've just taken up the amazing offer of $15 for 8 weeks though and can't wait till shopping day!"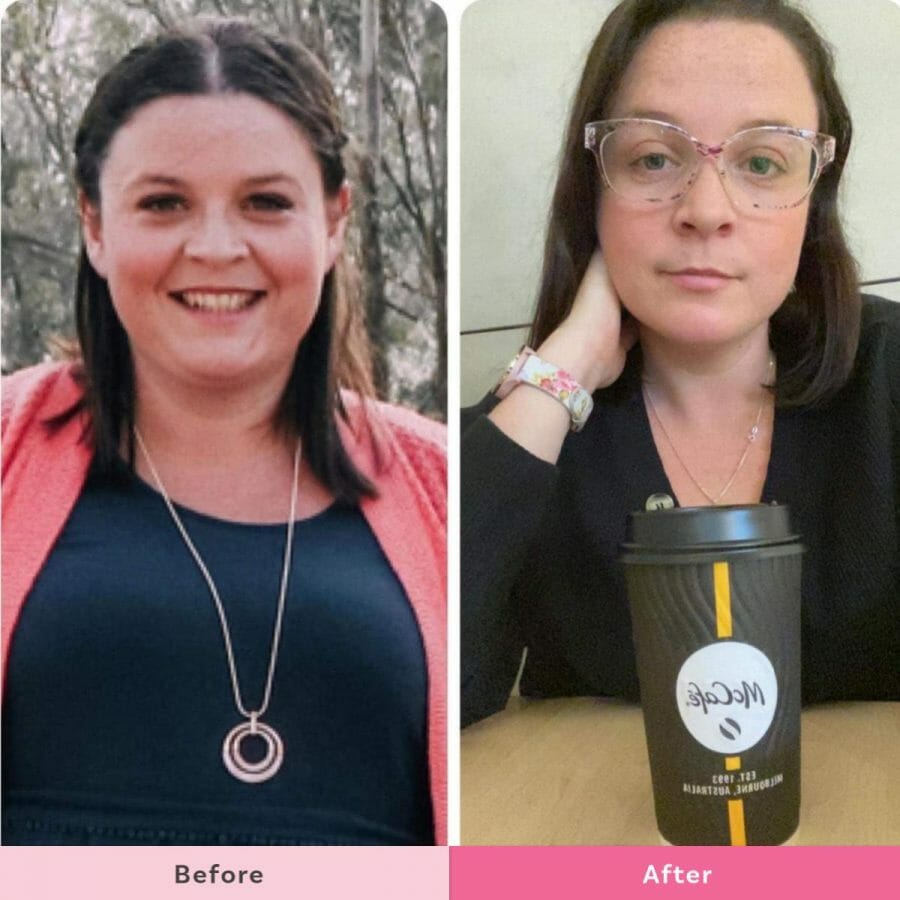 What is Aileen's day on a plate?
"I always start the day with a Healthy Mummy Smoothie of some kind with added fruit, my favourite is the banana oat buster with whatever flavour Healthy Mummy Smoothie mix I have on hand
Lunch and dinner are often interchangeable – taco bowl, stir fry, fritters, shepherds pie, pasta bake all with added veggies
Snacks I keep simple with fruit and yoghurt, popcorn or protein bars
And deserts are always something sweet, chocolate mug cake, custard and jelly, apple pie, chocolate coconut roughs"
Some of her favourite Healthy Mummy Recipes are: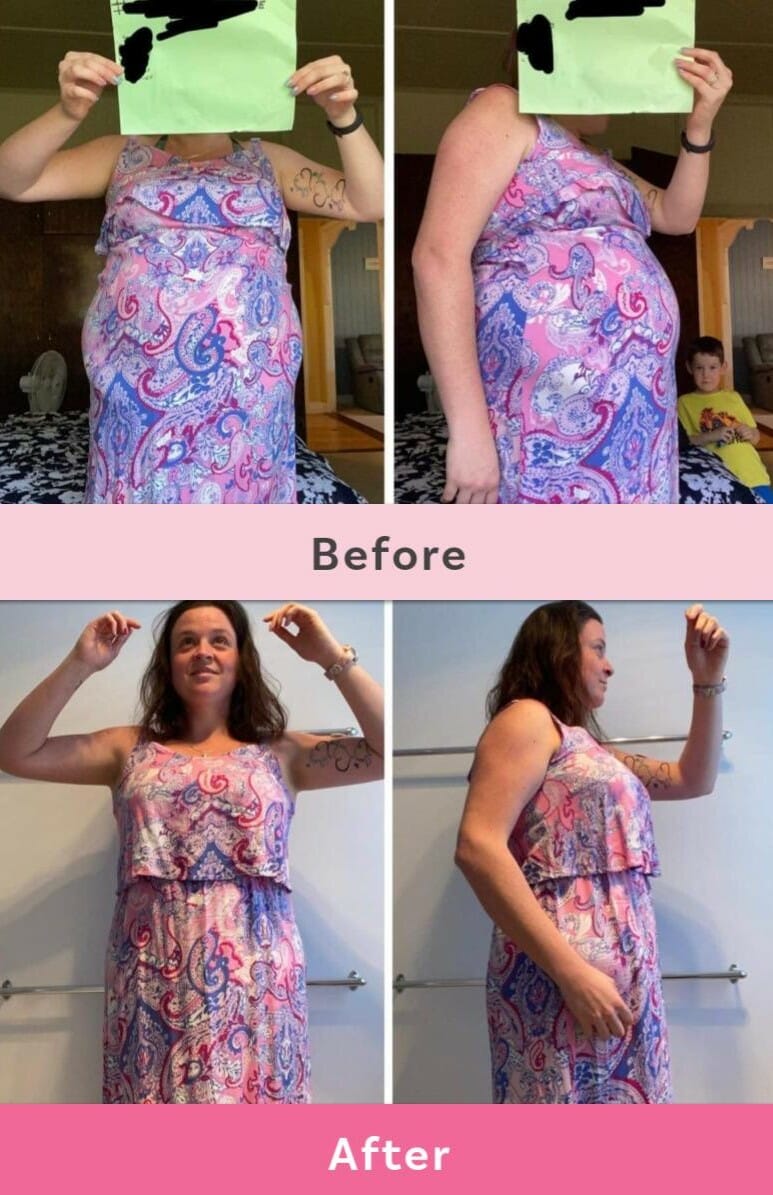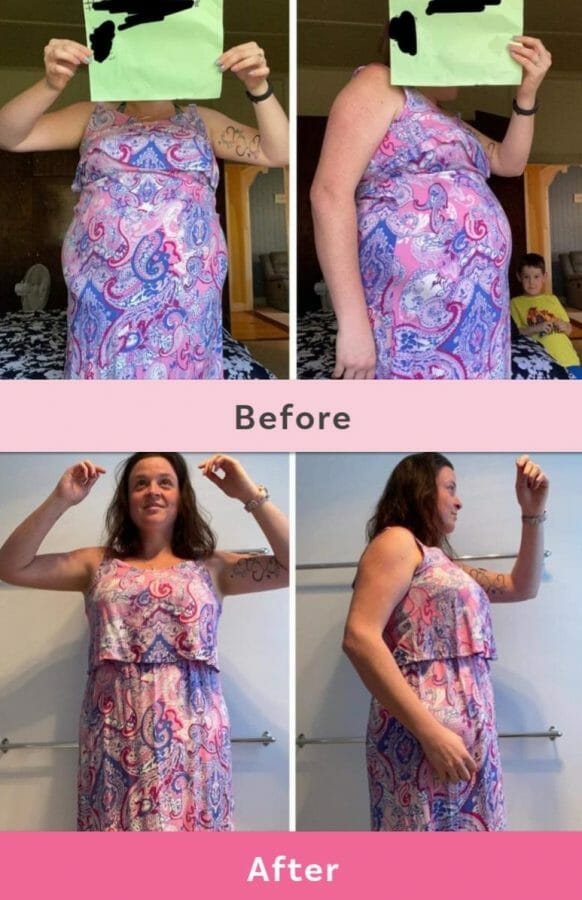 Her three tips for success
Don't give up the foods you love, work them into your weekly calories and enjoy without guilt!
Volume eating is a game-changer.
Find something you enjoy for exercise, don't torture yourself doing something you don't like because you think it's needed, any movement is fantastic and if you're doing something you enjoy, you're more likely to stick to it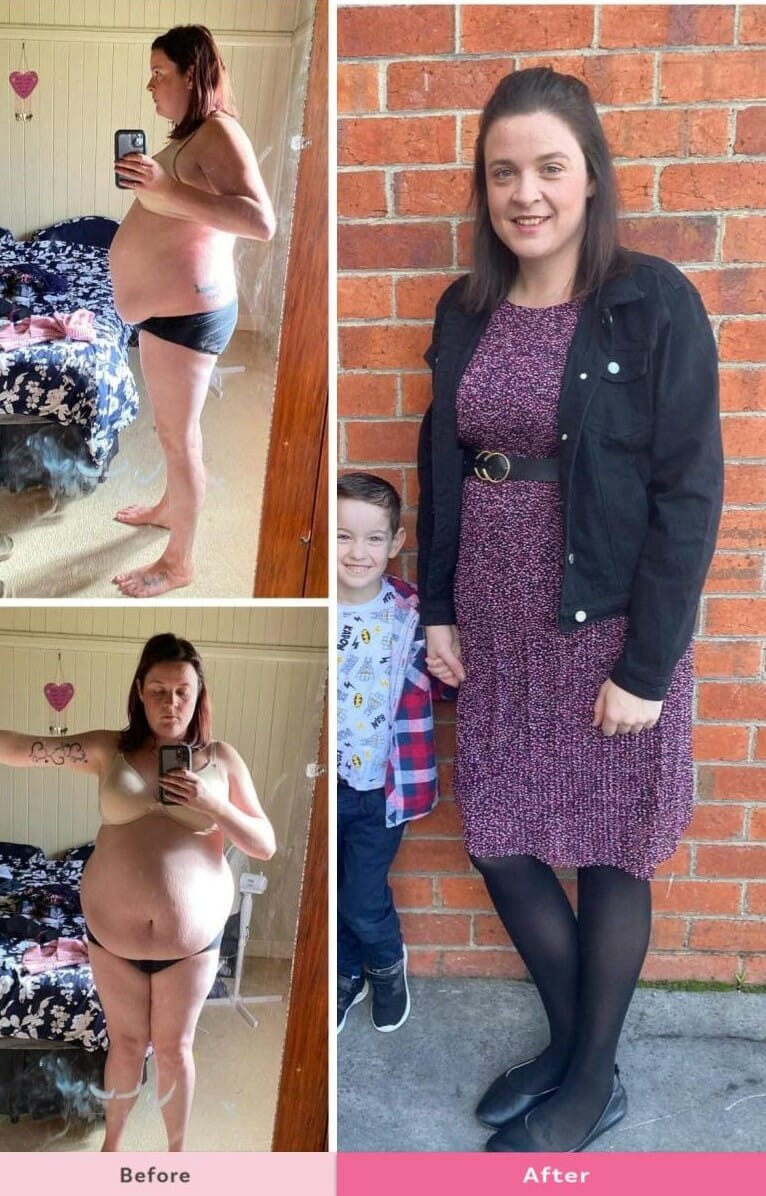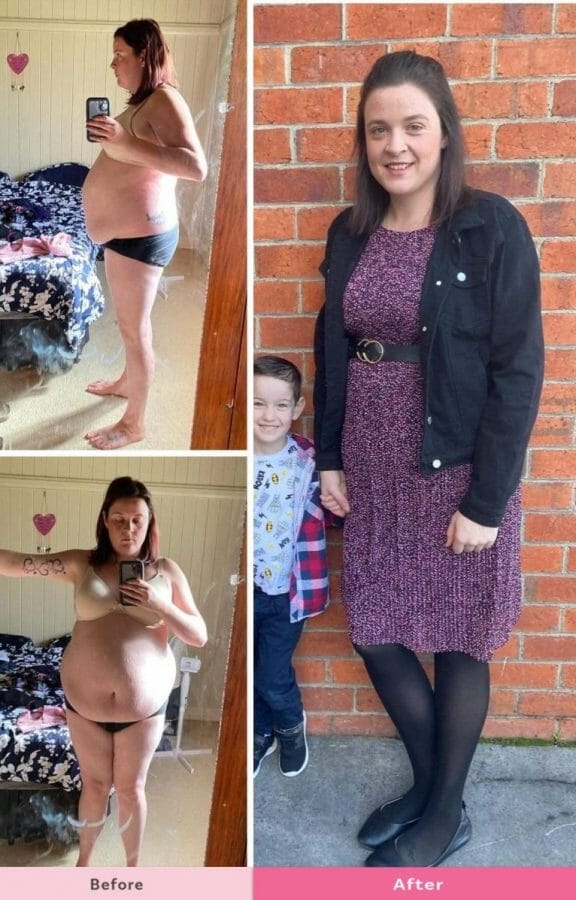 What advice would she give others trying to lose weight?
"Just keep going, you'll stumble many times, you'll lack motivation and discipline, but just don't give up. Get back up and take it one day at a time, take it back to the basics and start with changing one meal, adding in a 15-minute workout. Remind yourself that you are worth it and it's okay to put yourself first"
She also credits The Healthy Mummy support group as an integral part of her success due to the motivation and support she finds from the other mums in the group.
"The constant motivation from members sharing their progress photos and meals and just how kind everyone is. You could be having the worst day and members will always boost your confidence and remind you why you're here."
Aileen has also found that meal prep has helped keep her on track so that she has healthy food at the ready no matter what.
"Meal prep has been my saving grace, having meals ready to go so I don't need to think or cook when I'm hungry!"
Thanks for sharing your journey Aileen and we can't wait to see you kick even more goals!
Join the 28 Day Weight Loss Challenge TODAY!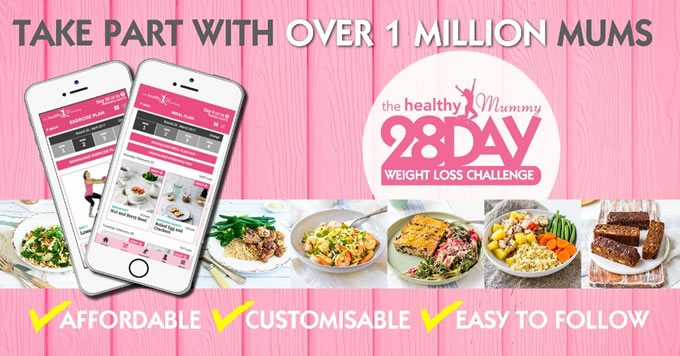 Want to shift your weight but feel like you have NO TIME in your day to exercise and eat healthily?
That's where the Healthy Mummy's 28 Day Weight Loss Challenge can help.
What do you get? You get access to:
28 days of at home exercise routines (no gym needed) – with video instruction
Customisable and breastfeeding friendly meal plans
Time-efficient exercises for busy mums – under 30 mins
Challenge combines Pilates exercises with interval and circuit training (HIIT)
Suitable for basic to advanced fitness levels.
Home to thousands of EASY-TO-MAKE recipes.
Find out more about joining the 28 Day Weight Loss Challenge.