Midwife discusses when to start baby led weaning and how to do it safely
With all the fantastic benefits of baby led weaning, most new parents are opting for their baby to lead the way when it comes to starting solids.
It's great to know that you should try baby led weaning… But HOW do you actually do it? WHEN should you start and what do you actually NEED?
Child and Family Health Nurse, midwife and mum-of-two, Bel Moore walks us through an easy explanation of when and how to start baby led solids.

When to start?
The World Health Organisation recommends that it's best to wait until your baby is about 6 months before adding in solids to their diet. Infants must continue receiving breast milk or formula till at least 12 months of age to ensure they have all the nutrients they need.
To be able to successfully and safely grasp baby led weaning, infants must have both maturity of the digestive tract and the developmental skills.
Although we can't assess the development of the gut, we can observe developmental signs that may indicate that the infant is ready for solids, such as:
Sitting up unsupported.
Lost tongue thrust reflex.
Ready and willing to chew.
Developing a "pincer grasp" (thumb and forefinger).
Eager to participate in meal times, grabs at food etc.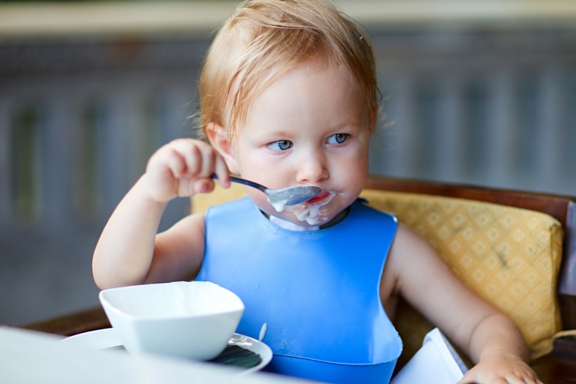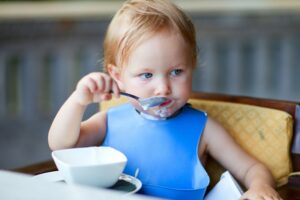 How to start?
Once you feel your child is developmentally ready for solids, have them join you at the dinner table in a suitable highchair. Place soft, long, thin, easy to grasp fruits, vegetables and meats on their tray table.
Babies are naturally programmed to learn, explore and experiment, so will use their hands and mouth to look, smell, taste and feel the texture of the different foods you place in their reach.
By allowing the infant be in control of what, how much and how fast they eat the food provided they are able to learn vital developmental skills as well as a healthy attitude to food and meal times.
Breast milk or formula make up a large portion of their dietary needs until at least one years of age so don't be overly concerned with the amount that a healthy infant is taking in. Experts predict the range for a 6-8 month is anywhere from 3 -16 tablespoons over a few meals for the whole day.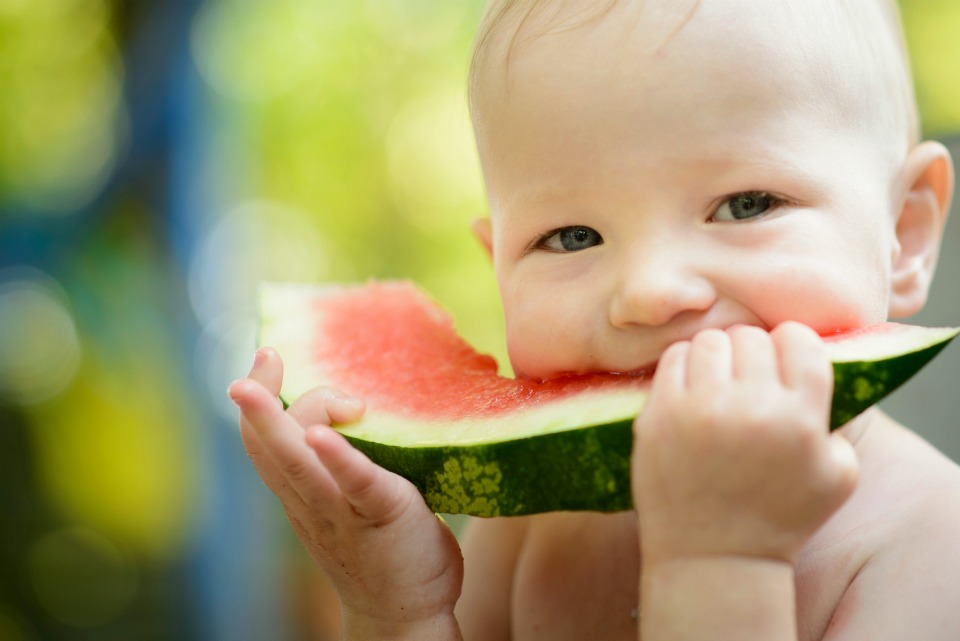 Top 7 Items to make it easier:
1. Enrol in a first aid course
Although a recent study has shown that BLW did not increase the risk of choking more than traditional weaning, you will need to be able to differentiate between gagging and choking.
Babies use the gag reflex as a safety mechanism to prevent choking by keeping larger food pieces near the front of the mouth. Reduce the risk of choking by letting you child feed themselves, watch your baby while eating, make sure baby is sitting upright and avoid giving choking sized pieces and round items.
2. Somewhere to sit
Sitting upright reduces the risk of choking. The Ingenuity 2 in 1 seat is safe, sturdy, portable and easy to clean! Strap in to one of the dining chairs so your infant is included in meal times which can have a positive effect on family relationships, social skills, language development and healthy eating.
3. Contain the mess
Yes, it's going to be a little messy. But this is all part of learning! When eating, they are testing gravity, hand eye coordination and dexterity.
The little chomps messy meal time smock keeps the clothes clean and dry by protecting them with a wipe clean ,waterproof cover all. A splat mat will protect carpets and contain the mess when things when dropped or tipped.
4. Good quality bowl and plate
Further minimise the mess and make it easier for your child by using an Ezpz all-in-one placemat and plate that suctions to the table so there is no chance of the bowl being up ended or worn as a hat.
With the introduction of solids, health professionals recommend the introduction of cooled boiled water in a sippy cup or drink bottle. The B- box sippy cup with easy grip handles and the ability to drink at any angle due to a weighted straw is a great edition to mealtime. Pop the sippy cup on the highchair and encourage and model good habits when choosing your beverage to accompany your meal.
5. Crinkle food cutter
A quick an easy way to make long thin strips of food that are easy to grip and reduced the risk of choking.
6. On the go
Be prepared when heading out by taking a bento box style lunch box with all of baby's favourites like steamed broccoli heads, cutlets, avocado slices, cooked apple or fingers of soft pumpkin and sweet potato.
If you want some great, healthy food ideas for bigger kids, take a look at our Healthy Kids Cookbook eBook.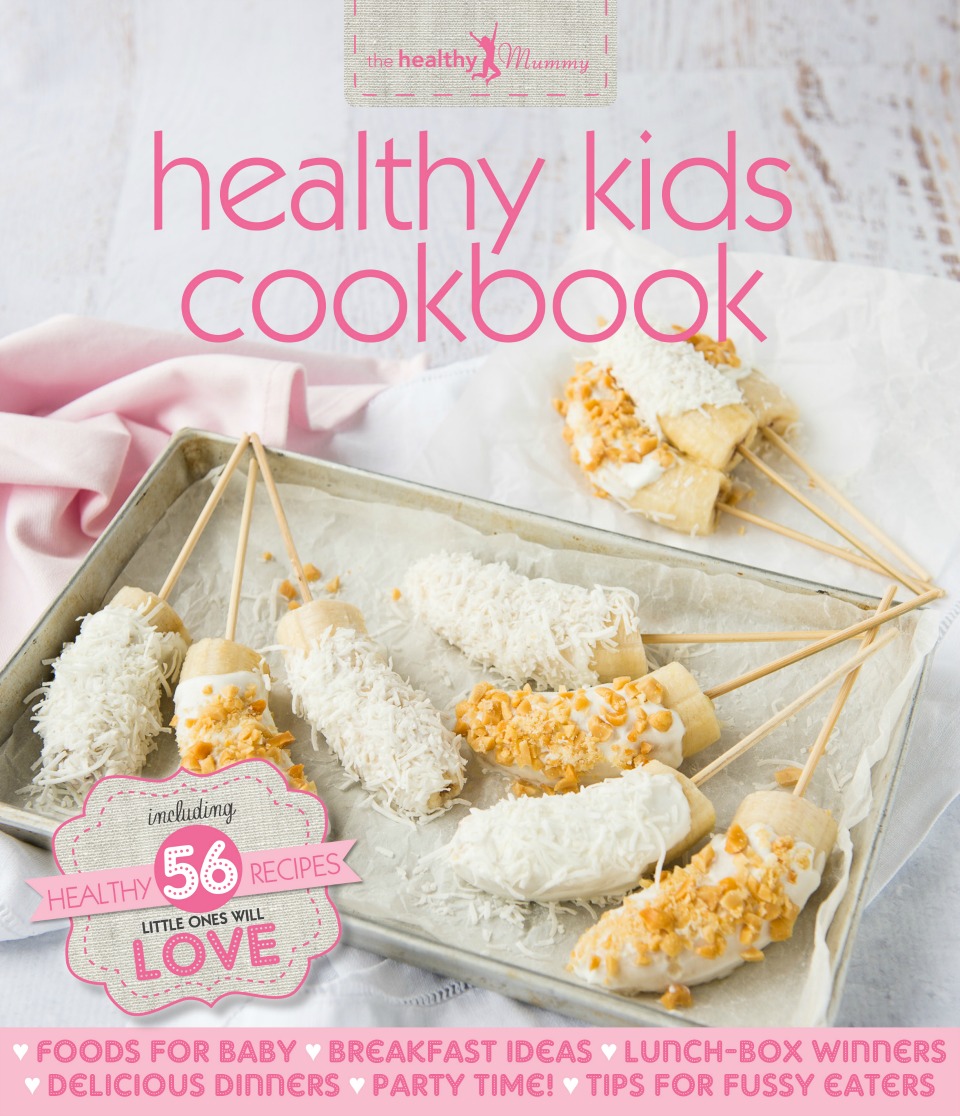 There are recipes for babies, breakfast, lunch and dinner ideas, and even treats for kids parties. All the recipes have been designed to be cooked in around 30 minutes (although a few take a bit longer with freezing or cooling times).
Get your copy here!