Bloating during pregnancy
Your tummy is growing as your little one grows but is a common pregnancy condition making you look more pregnant than you actually are?
Bloating is very normal during a healthy pregnancy and is more common than many women realise.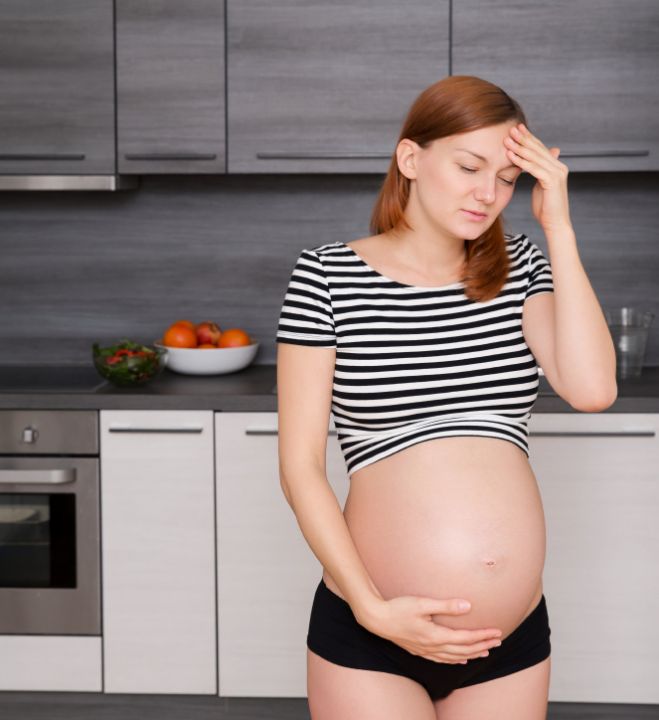 Why bloating happens during pregnancy
Bloating causes your abdomen to 'swell' with gas/air. It's usually uncomfortable and can increase with pregnancy. Some women describe it beginning at the end of the first trimester and can hang around until birth.
There are several causes to pregnancy related increases in bloating but the main one is the increase in the hormone progesterone. This hormone assists in maintaining a healthy pregnancy but also brings along the side effects of GAS!! Yes burping and farting!!
The hormone in your system causes your gastrointestinal tract and other systems in your body to relax and slow down. This means the nutrients have time to become food for your baby. Slowing down your digestion gives more time for gas to build up causing the bloating. If some women have weak pelvic floor muscles they may find they pass wind uncontrollably.
Some foods trigger bloating to be worse. If you're someone who eats a lot of garlic, onion and cucumbers then it won't affect you too much but if you're not a regular eater then limit the amount you eat of these types of foods.
What can you do to help?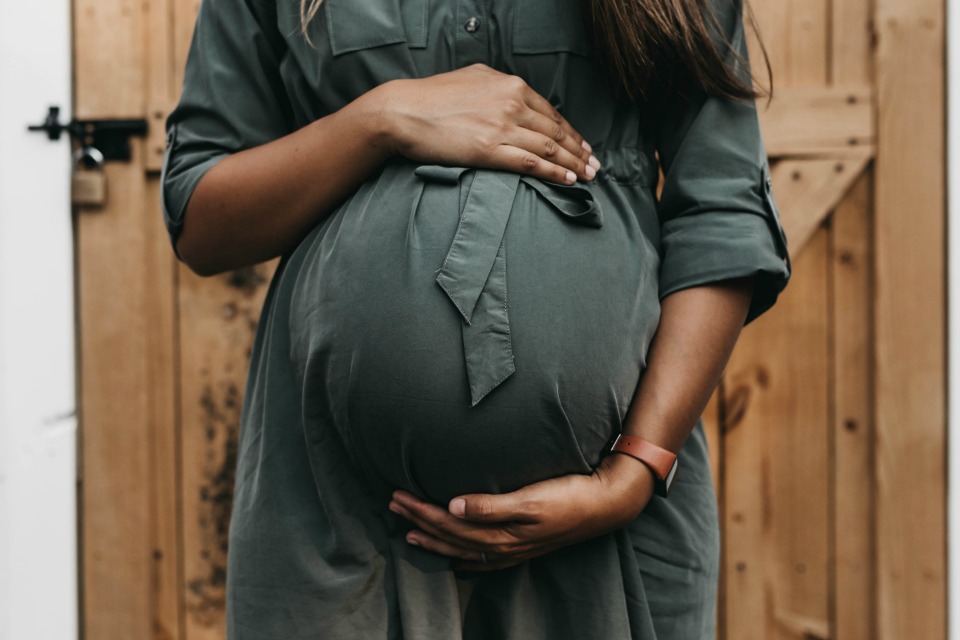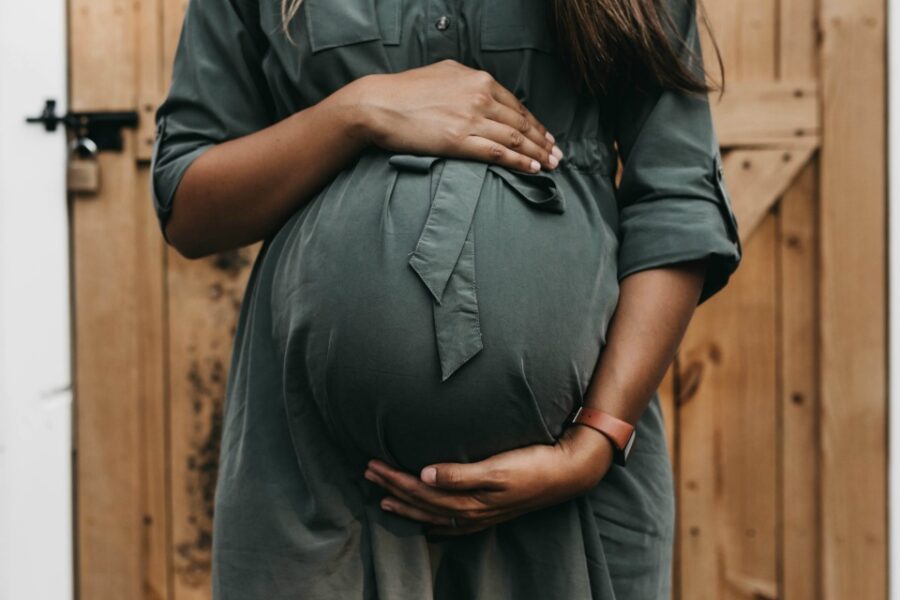 Drink water! Sometimes hunger/bloating can be related to dehydration. Just adding water can move gas through your body and can relieve constipation.
Increase natural fibres. Wholegrain, beans, legumes, fruits can assist with digestion but do not eat too much if it's not a regular thing for you because it can also cause bloating if your body is not used to it. Bran is a natural fibre that does not cause bloating so if you are troubled with constipation and need fibre then this is a good alternative.
Peppermint tea. An easy solution that is calming on the digestive system.
Teas with ginger in them especially if your bloating is causing nausea.
Eat smaller more frequent meals rather than large meals such as three main meals a day. Bigger meals are harder to digest.
Exercise. Gentle exercise such as walking can assist the digestive juices to work.
Eat meals slower, if you scoff lunch in a quick lunch break that will cause bloating.
Alcohol isn't recommended in pregnancy but also causes bloating so avoid as well as carbonated soft drinks.
Avoid other foods such as cabbage, baked beans, fried foods, fatty foods and some take away foods. Starchy foods such as potatoes can cause symptoms but rice does not.
Some women find they are lactose intolerant when they are pregnant. This also can cause bloating symptoms. Just be mindful if you remove dairy from your diet you need to take a calcium supplement.
Some alternative medicines and vitamins can cause bloating symptoms such as Fenugreek and Flaxseed Oils.
Relax!!! If you're anxious and uptight it also affects your body systems. Take time for yourself!
Have a laugh! Some of the noises your body makes can be quite funny. Make a joke of it; embrace your pregnancy and all the funny things it entails!
Be reassured everybody suffers from some form of gas whether they are pregnant or not. It's normal but can be quite embarrassing.
Disclaimer: Always speak to your doctor before changing your diet, taking any supplements or undertaking any exercise program in pregnancy. The information on this site is for reference only and is not medical advice and should not be treated as such, and is not intended in any way as a substitute for professional medical advice..
Our plans promote a health weight gain in pregnancy to benefit the mother & baby and you can read more on this here 
The owners of The Healthy Mummy do not make any representations or warranties, express or implied and shall have no liability or responsibility to any person or entity with respect to any loss or damage caused or alleged to be caused directly or indirectly by the information contained herein and nothing in this disclaimer will limit or exclude any liability for death or personal injury resulting from negligence, limit or exclude any liability for fraud or fraudulent misrepresentation, limit any liabilities in any way that is not permitted under applicable law or exclude any liabilities that may not be excluded under applicable law.