"Every now and then I catch a glimpse of this chick in the window reflection, and have to double take that it's me."
Suzanne has plenty to celebrate. It's her one year anniversary since joining the Healthy Mummy and losing 26 kilos.
Suzanne has plenty to celebrate. It's her one year anniversary since joining the Healthy Mummy and losing 26 kilos.
But for Suz, the past year has not been all about the weight that she's lost, it's about all the other things she's gained.
She is fitter, stronger and healthier than she has been in years, and despite having to continue to deal with some serious health setbacks like stage 4 cancer, she is making great choices, living her best life and laughing, a lot!
"I'm happy beyond belief with what I have achieved this year."
Hear about Suz's inspirational journey below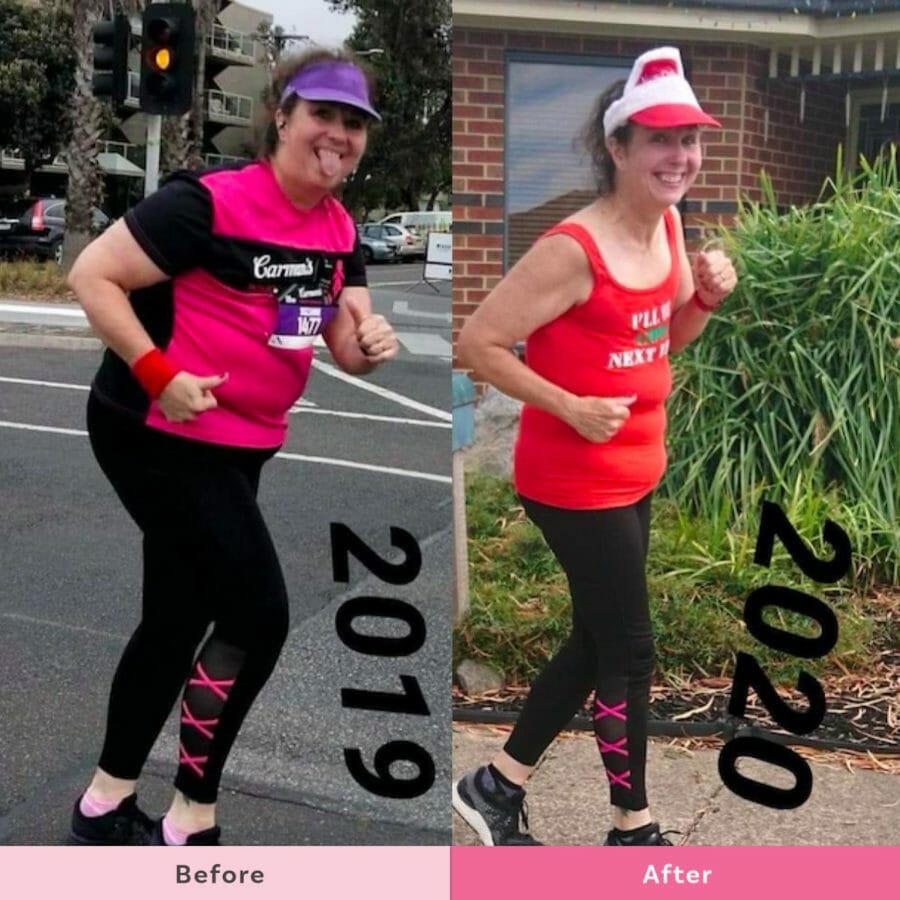 Suzanne's story
"My name is Suzanne, or Suz… I am 57 (ewww I certainly don't feel that old) living in the South East of beautiful Melbourne. I have 3 children (only one still at home studying) and an amazingly supportive husband.
I had gradually put on the weight after a knee reconstruction in '94, then three babies in 4 years, depression, breast cancer twice (once each side), which progressed to stage 4, the pain management wiped me totally,
I was living for the moment, eating the good stuff…not exercising as I could have, mainly due to bone pain."
Despite that pain, Suz started trying to exercise in park runs, 5 km weekly timed runs/ walks.
"I was regularly passed by older folk, hated when I saw pics of me running which was more of a waddle, and unable to get any faster."
At the beginning of last year, Suz decided she would shake off the excuses and find the healthiest version of herself she could.
"We were in Adelaide for the parkrun New Year's Day double and the Healthy Mummy ad came into my feed… and I thought yes… my youngest baby was turning 20, so no excuse for me now."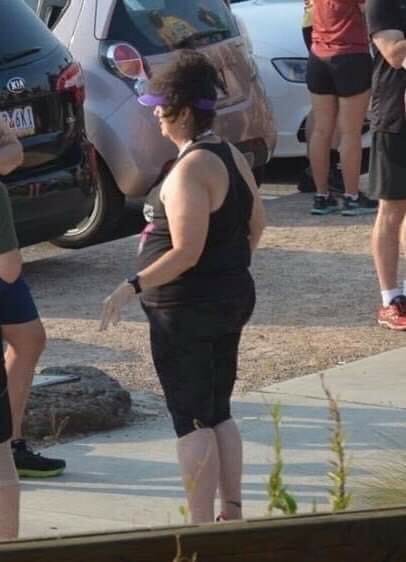 "This pic was from that run, I saw this and felt terrible, and knew I needed to do something."
"I had watched Healthy Mummy from the wings for a few years, saw the amazing difference it made to some mates (Courtney Thursfield and her amazing transformation)."
Suz also set some parkrun goals to become faster and stronger. And she has done just that!
Suz's Weight Loss Results – 26 kilos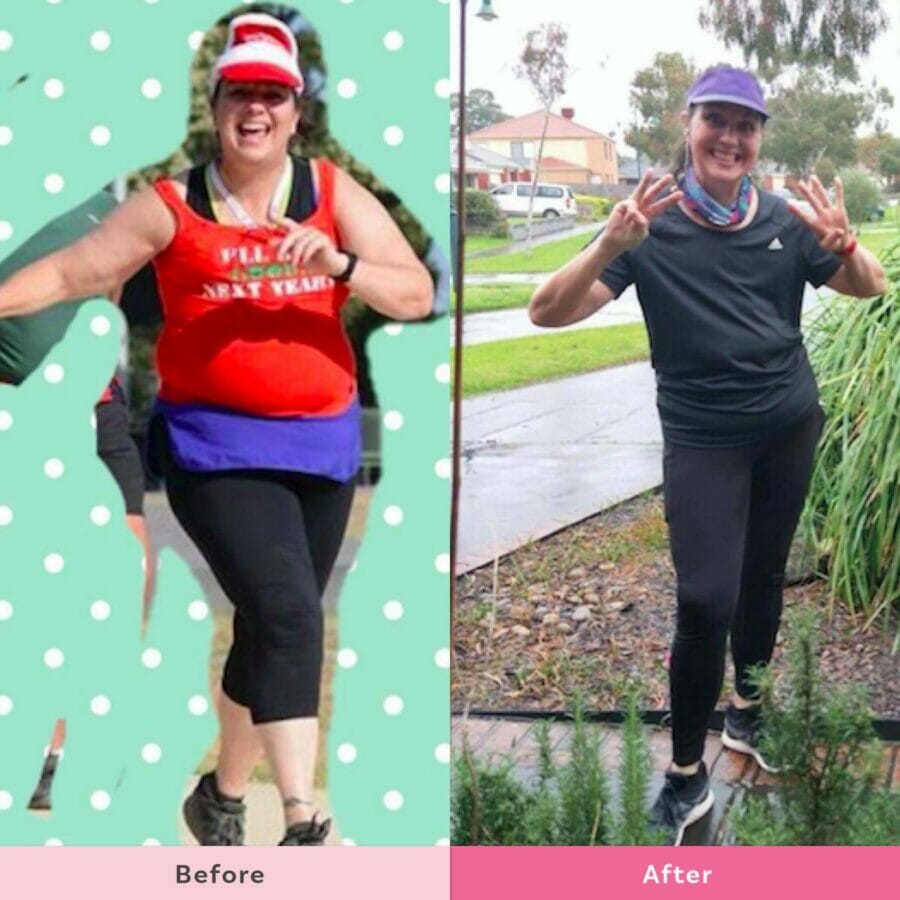 "I started at 101kg and am now under 75kg I actually can't believe I have been able to achieve this. I have been around 75 kilos since December and considering Christmas and New Year, pretty happy to continue with stability and still enjoy the parties and celebrating with friends and family. At my age, there is not much bounce left in the skin, so am happy to take a slow and steady approach."
"More energy leads to more activity" 
"The health benefits have been amazing, so much more energy, which being a Victorian in 2020 has certainly helped. And it's that cycle, more energy leads to more activity.
I have taken over 90 seconds off my pace from for the 5km, I even ran 10 km for pleasure…LOL. And the bone pain which I thought was holding me back is fading, as is the joint pain, as the weight disappeared.
Physically and mentally I am so much stronger and even just standing up and walking is done without a limp now.
I am setting goals, and achieving them, or refocusing to try again."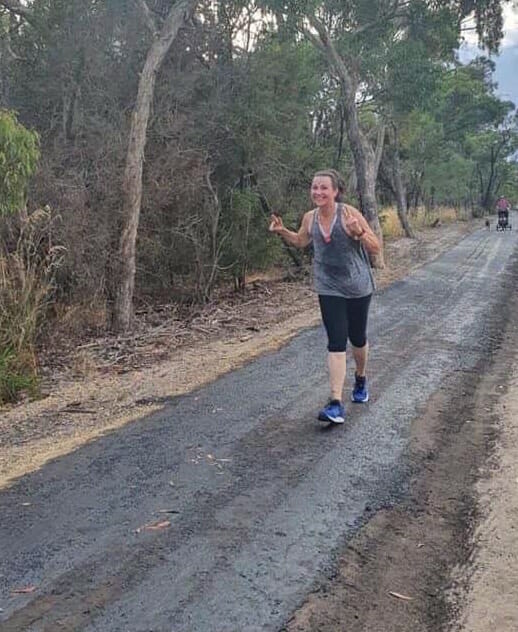 "It's funny but every now and then I catch a glimpse of this skinny chick in the window reflection, and have to double-take that it's me."
Using the Healthy Mummy App
Along with her park runs, Suz uses the fitness workouts in the Heatly Mummy App to stay on track with her fitness goals.
"I explored the Belly and Booty Busting workouts and at the moment I am loving the Yoga, as that also balances mind and body. During lockdown I was doing HIIT and Pilates to balance my running.
I have found the mind section of the app really good for getting started with a better mindset. With the mind in the right place, it becomes easier to make better choices."
Smoothies and Meals
Along with tackling her fitness, Suz has embraced the food options in the Healthy Mummy app and has incorporated Healthy Mummy Smoothies into her plan.
"I love the smoothies, choc fudge was my fave, until I tried the new double choc Premium Smoothie…satisfies my sweet tooth."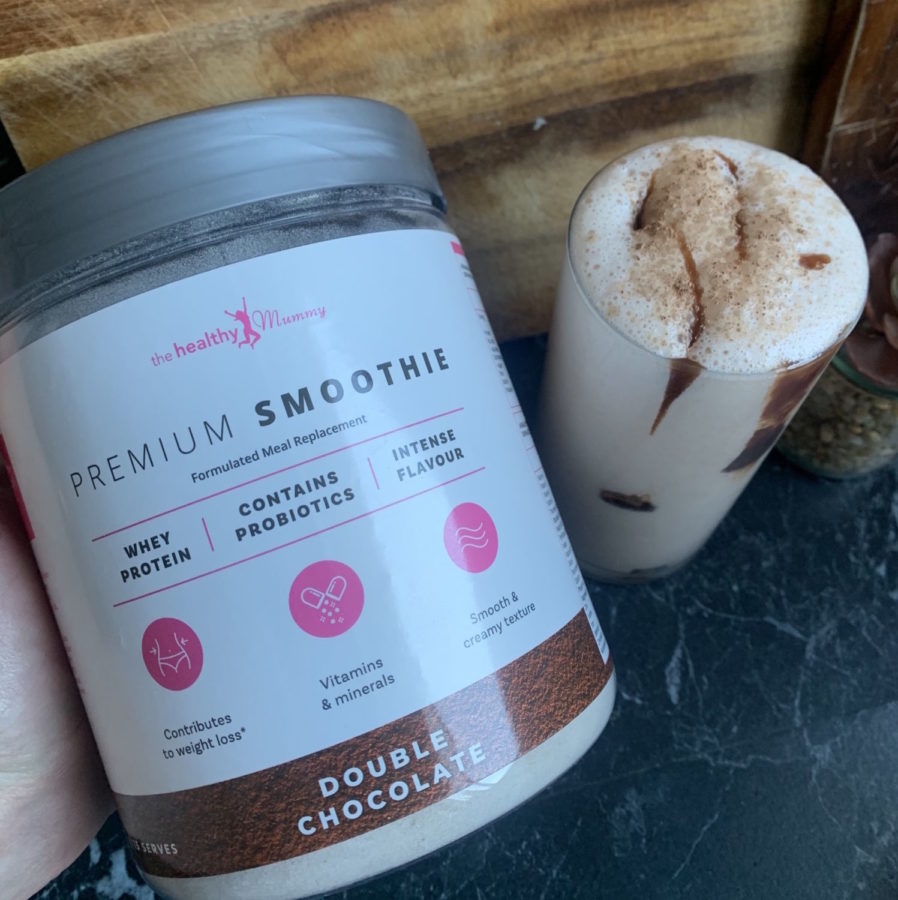 "I love the variety of meals in the app, during lockdown I would have a different style of porridge every day… back at work overnight oats or chia pudding.
Morning snack will often be a Healthy Mummy bar…my faves are double choc and Peanut Butter Tummy bar. "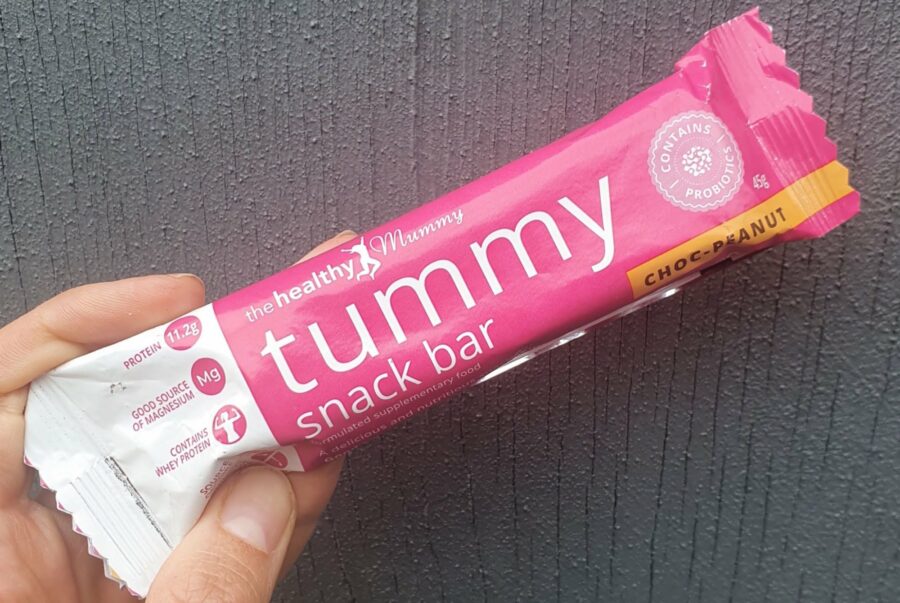 "Lunch at home is usually a smoothie, at work rice cakes, peanut butter and banana.
Dinner is usually something from the app, San Choy Bow is an absolute fave. Dessert is yogurt and berries, or something delish from the app."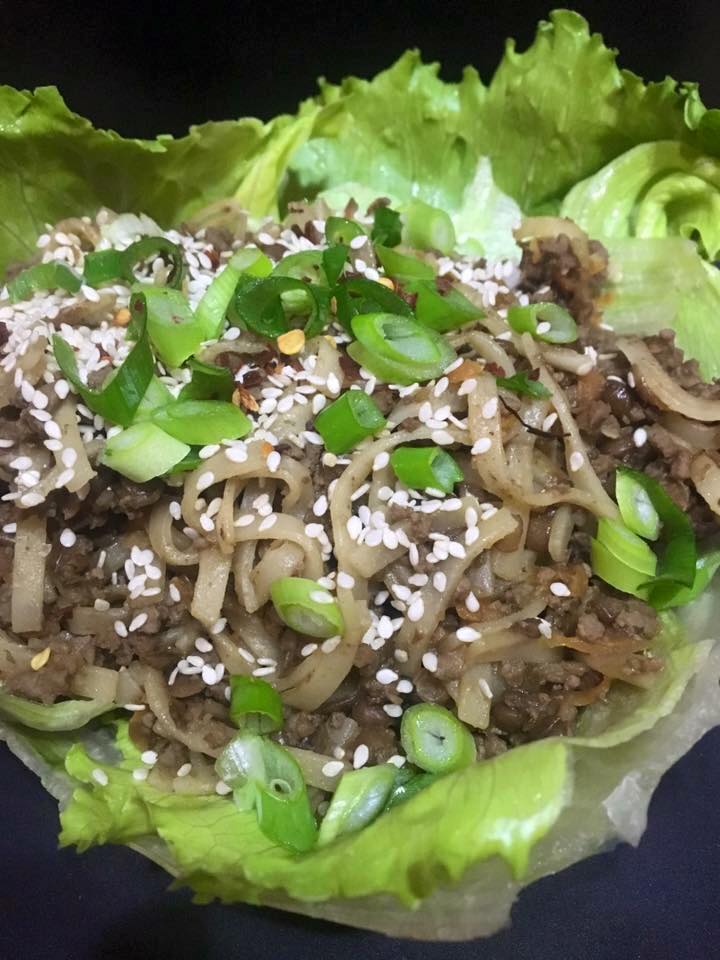 Some days the scales go up, some days I make poor choices, some days I have that extra glass of bubbly…the next day I walk some extra, sweat some extra… it's all about balance."
Suz Top three Tips for weight loss
Water water water! Keep the fluids up I aim for two – three litres…and more on hot days
Portion control – I use a smaller plate than previously
Move – expend more energy than you ingest. Walk every day, sweat when you can.
"Life is for living well"
"When starting out on your Healthy Mummy journey don't focus on the scales, take your before photos, you don't have to share them with anyone, but you will see changes. Take measurements, you will see movement here which is more stable than the scales. Celebrate differently…don't reward yourself with junk food, but do have an occasional treat. Life is for living well."
Congratulations Suz on your incredible journey and results!
Join Suz on the 28 Day Weight Loss Challenge TODAY!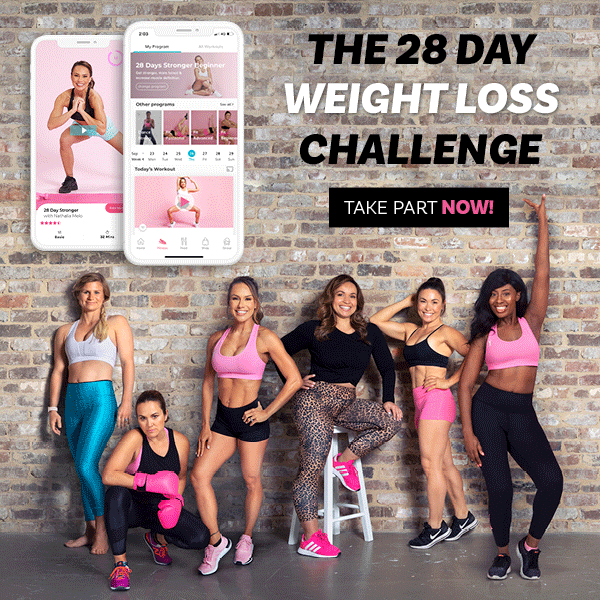 We've proudly helped millions of mums transform their health.
Mums just like you are completely transforming their health and bodies. You can do it too (and it's easy!)
The 28 Day Weight Loss Challenge is a mums only, 5 star rated app with over 2k reviews in 8 weeks!!
You get unrestricted access to :
● Nutritionist & chef designed weekly meal plans
● Personal Trainer crafted over 500 at-home workouts- 28 minutes and under
● Daily Motivation from My Coach
● Personalised Shopping lists to make life easy
● Over 4,500 healthy and delicious recipes at your fingertips
● REAL TIME support from The Healthy Mummy Team and OVER 200,000 other mums
Click here for more details on the 28 Day Weight Loss Challenge.