Frozen Raspberry Cheesecake Slice recipe and pelvic floor workout
Looking for something to make today? Or maybe an exercise to do? And an activity to help keep the kids busy?
You're in luck! As part of our daily survival pack during this time of self-isolation, we've pulled together a recipe, workout and an activity to do with your little ones…
RECIPE OF THE DAY
Frozen Raspberry Cheesecake Slice Recipe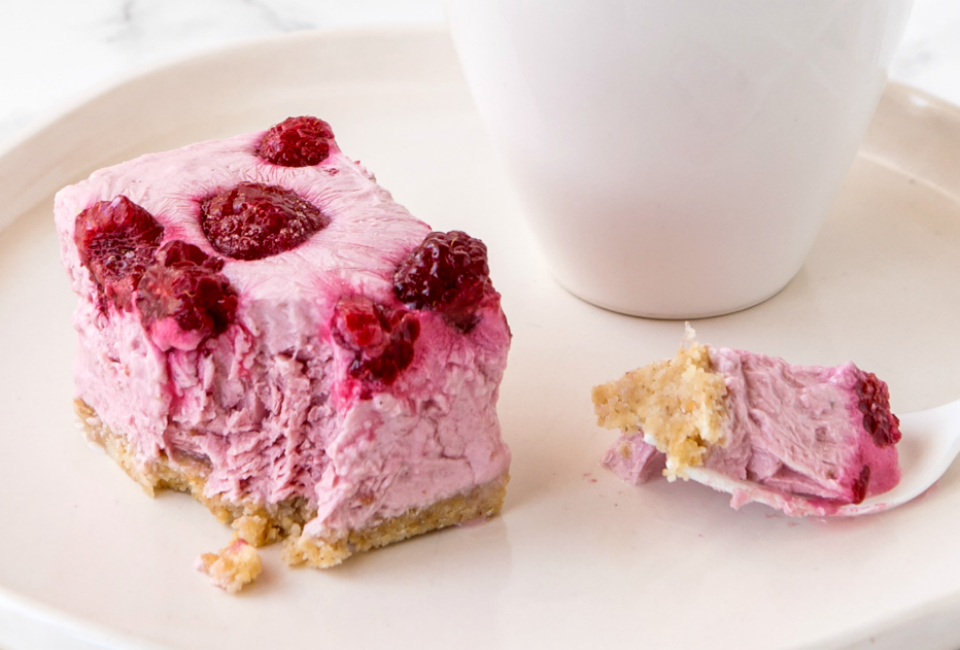 Try this healthy alternative to the classic cheesecake and our lemon sponge cake recipe. It serves 10 so you can feed a crowd, or store leftovers in the freezer for up to a month.
The kids will love this one too!
For the full recipe, click here.
Thanks to recipes in the 28 Day Weight Loss Challenge such as Pistachio and Oat Biscuits, Coconut Weet-Bix Slice, and Spicy Ginger Cookies, you'll never be short of sweet snacks.
WORKOUT OF THE DAY
Looking after your pelvic floor should be a key consideration for all women – especially mums and it is surprisingly easy to do once you understand how to do it.
And at The Healthy Mummy, we are passionate about raising awareness about Pelvic Floor health with all women.
You can exercise your pelvic floor in any position. You need your pelvic floor to be strong all day every day, especially when you laugh or sneeze.
ACTIVITY OF THE DAY
Make your own musical instruments at home
Don't buy expensive musical instruments if you don't need to. You can make instruments at home with your kids using things you'll already have around the house.
Put rice in a milk jug, put the lid back. Now, you've got your very own shaker!
Or try putting a balloon over a beaker to make your very own drum!
For more inspiration, check out this awesome YouTube video…
The 28 Day Weight Loss Challenge has everything you need to stay fit and healthy! Join today!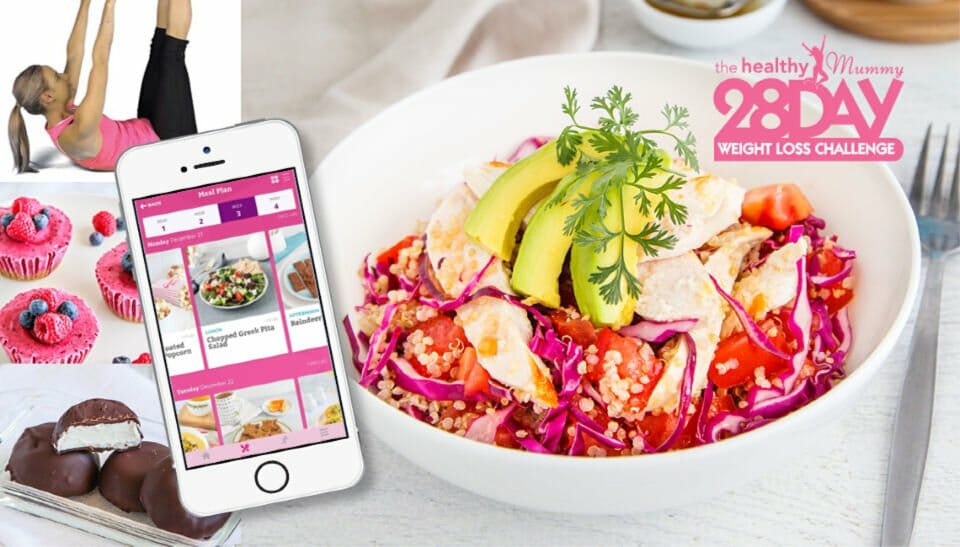 Our 28 Day Weight Loss Challenge is an affordable, customisable weight loss program PROVEN to help mums reach their weight loss goals.
Our Challenge entails:
28 days of at home exercise routines (no gym needed) – with video instruction
Customisable and breastfeeding friendly meal plans
Time-efficient exercises for busy mums – under 30 mins
Challenge combines Pilates exercises with interval and circuit training (HIIT)
Suitable for basic to advanced fitness levels
Home to thousands of EASY-TO-MAKE recipes!