Two down, two to go! Here's how we are going to CRANK up our metabolism this week!
Happy Monday ladies!
How are you feeling? Pumped? Excited? Full of energy? Hopefully you are. After all, It's now WEEK 3 of the August 28 Day – Metabolism Boosting – Weight Loss Challenge.
This month our Challenge is FOCUSSED on helping you crank up your metabolism and help you shift stubborn fat faster. From what we have been seeing from the Facebook Support Groups – you ladies are doing incredibly (and feeling equally as awesome)! Keep up the amazing work.
It's Fitness Test Day
Today is FITNESS TEST DAY ladies – get out your iPhones (or whatever device you use your 28 Day Weight Loss Challenge App on) and record your progress.
Let's see how many squats, burpees and push ups you can do in 60 seconds.
You can find the Fitness Test under the exercise tab in the 28 Day Weight Loss Challenge App. Remember ladies to save your changes.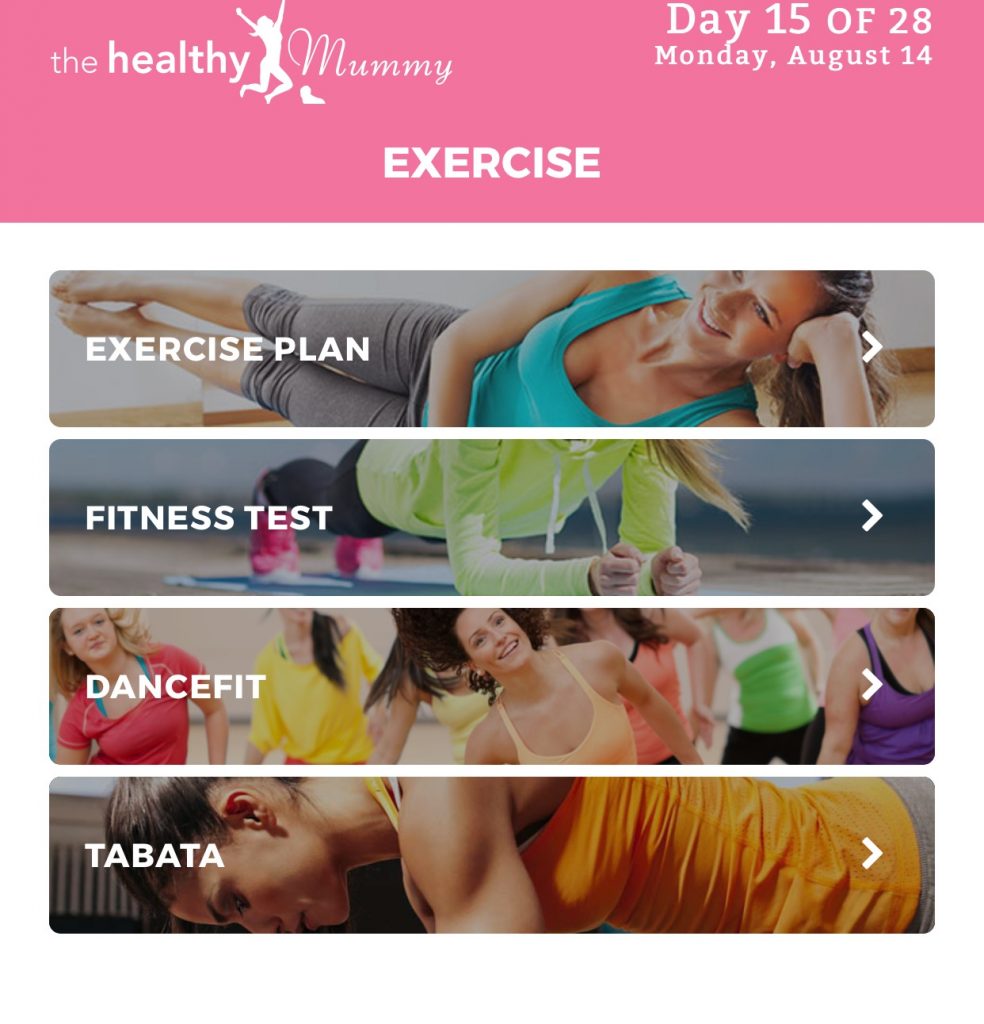 Get motivated with the Squad Mums TODAY!
To help you stay on track for week 3, our 28 Day Weight Loss Challenge Squad Mums will be LIVE TODAY on our Private Facebook Support Group.
They will be sharing all things metabolism-boosting tips, past experiences, pushing through plateaus and how to keep motivated to ensure you SMASH your weight loss goals.
Be sure to log on at 11am today, EAST.
For more on our Squad Mums – here's how they make sure they HIT their weight loss and fitness goals each month. 
Do you want to become a September Motivating Mum?
Last call out for mums keen to become a 28 Day Weight Loss Challenge Motivating Mum for SEPTEMBER!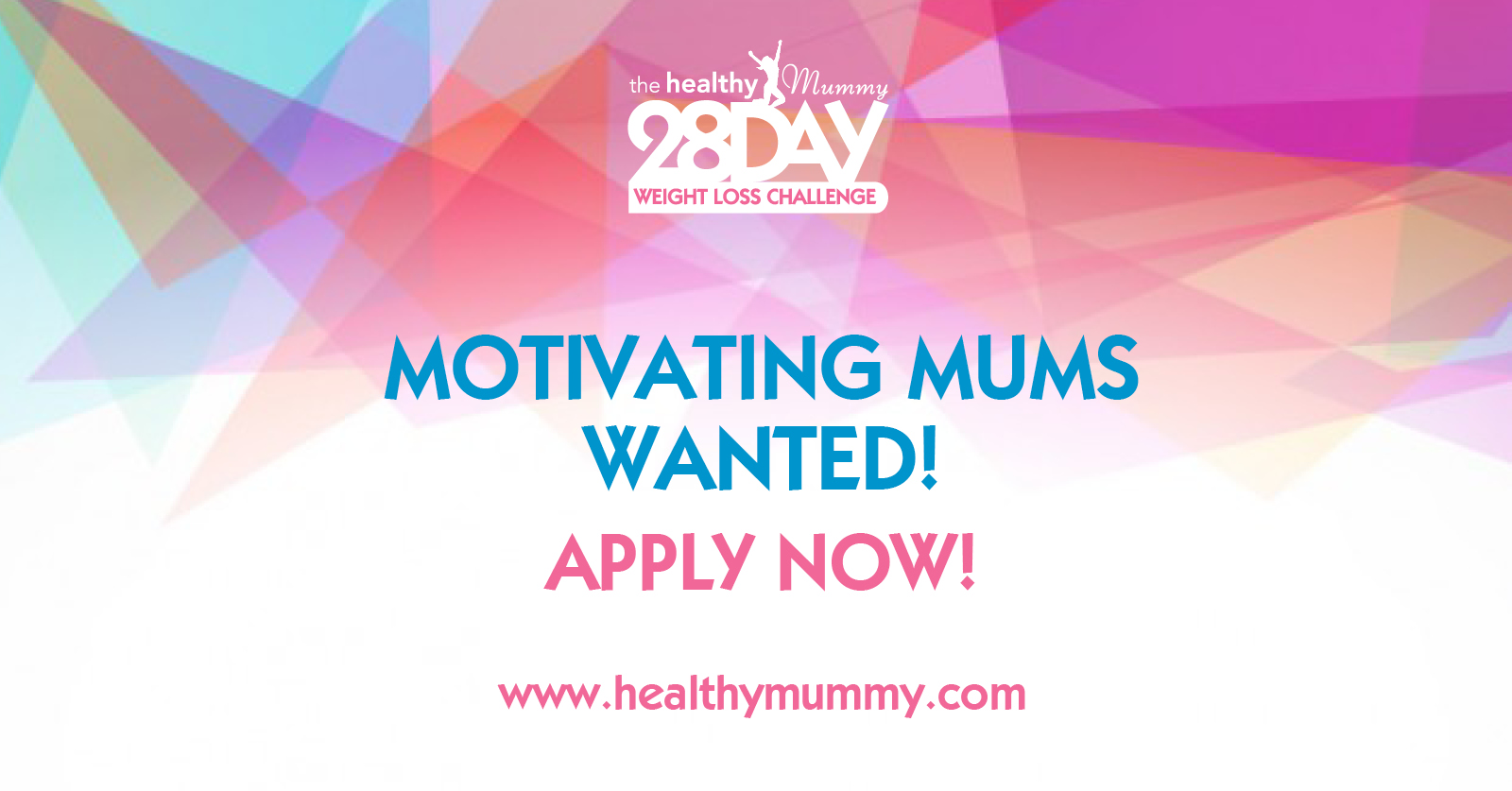 Here's what we can't WAIT to eat this week
This week there are so many new, yummy and fresh recipes on the 28 Day Weight Loss Meal Plan that will help you crank up your metabolism in no time.
Three recipes we are particularly excited to tuck into include:
1.Frozen Yogurt Berry Clusters
Yum, yum, yum, YUM! This snack is certainly worth getting excited for. It's easy, quick and delicious. Not to mention, there is 97 cals per serve.
2.Root Vegetable Soup with Cheesy Toast 
Soups are generally awesome for METABOLISM BOOSTING as they are hydrating and contain a lot of fibre which assists digestion. This soup certainly does. Prepared and ready to go in under 20 minutes.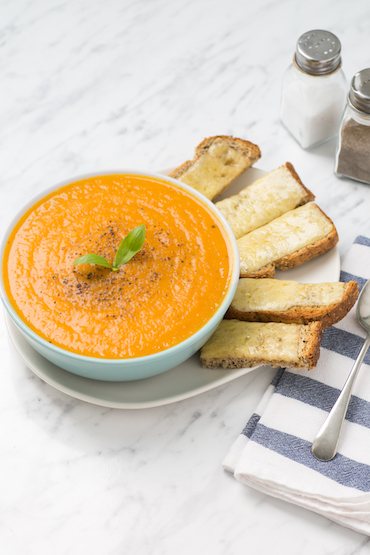 3.Spinach and Berry Breakfast Bowl 
You'll be JUMPING out of bed to tuck into this breakfast in the morning. It's an easy to assemble, high fibre breakfast bound to rev up your metabolism for the day ahead.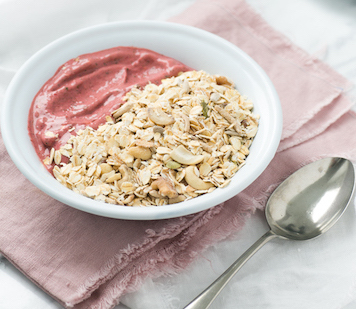 LOVE the sound of these recipes but NOT a Challenge member yet? Well it's not too late to sign up for this month's Challenge and get access to them. Click here to become a 28 Day Weight Loss Challenge Member.
6 tips to stay on track when it's
halfway

through the 28 Day Weight Loss Challenge

Alicia Sims, Healthy Mummy 28 Day Weight Loss Challenge, is sharing 6 AMAZING tips to help you stay on weight loss track when it's halfway through the Challenge.

These tips, in hand with your metabolism boosting recipes and exercises – you're bound to have an awesome week.
1.Measure your progress
Weigh in, pull out the measuring tape and do The Healthy Mummy Fitness Test again. Compare your results with your initial measurements so you can see how you've fared in the first two weeks of the 28 Day Weight Loss Challenge.
2.Identify any weaknesses
What didn't go well in the first two weeks? Did you struggle to commit to a certain habit? What went alright but could be improved?
3.Make a plan
Now that you know where you stand and what you need to improve, it's time to figure out how you can implement changes to rock the second half of the Challenge.
Didn't drink enough water? Make a plan to drink more, whether it's by carrying a water bottle with you throughout your day, adding fruit to make it easier to drink or keeping yourself accountable with the 28 Day Weight Loss Challenge App water intake tracker.
4.Be prepared
If you identified poor food choices as a problem area due to time constraints or being caught out unprepared, now is your chance to change it.
Meal plan, meal prep and make ahead wherever possible to eliminate the temptation of unhealthy convenience foods.
If you didn't exercise as much as you had hoped, try getting your exercise gear ready the night before so you are ready to hit the ground running.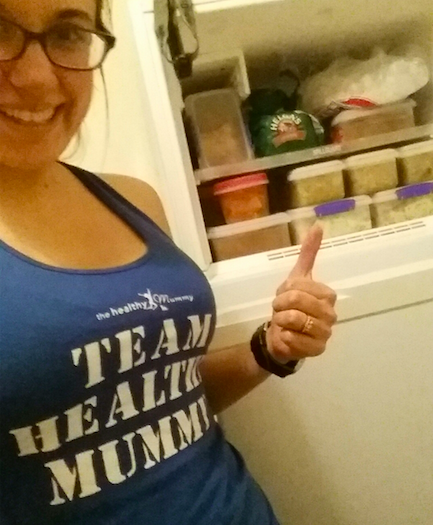 5.Be accountable
Be accountable. Find someone you trust to help you stay on track during the second half of the Challenge.
Whether it's someone to exercise with, a helping hand in the kitchen or just someone to check your progress, knowing you aren't alone is a huge motivator.
The Healthy Mummy Private Support Group is perfect for this if you don't have a real-life support team.
6.Be realistic
A healthy, sustainable weight loss is around 500g-1kg a week.
With only two weeks left of the current 28 Day Challenge, you should be aiming for a 1-2kg loss at most between now and the end of the month. Don't worry if you haven't met your goals so far, just focus on making the next 2 weeks your best yet.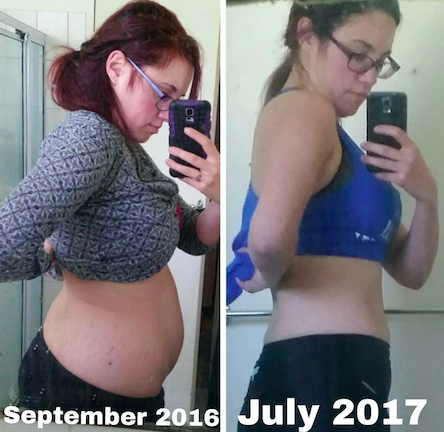 Amazing stuff Alicia!
You can do it – just believe in yourself.
Well ladies, you can do it! You are HALFWAY through August. Keep up the amazing work. Summer is just around the corner now. There's no better time to focus on your health and fitness – so you feel confident and amazing come the swimsuit season.
Just remember to believe in yourself. We certainly believe in YOU!