We all know that if you eat fewer calories than what you burn, you'll lose weight.
But if you're a hungry, busy, tired mama, sometimes the days become a hazy blur. And it can be hard at times to stay on top of what you're eating and how often.
So how do you stay motivated throughout your weight loss journey and stay on track?
We reached out to our 28 Day Weight Loss Challenge Support Squad to find out how they hit their monthly goals. Here's what these 6 mums had to say.
6 mums share how they reach their monthly weight loss goals!
Lauren Kolsdad

Lauren has lost 27kg through The Healthy Mummy's 28 Day Weight Loss Challenge.
"I joined The Healthy Mummy's 28 Day Weight Loss Challenge in June 2014 and lost 27kg in just under a year," she says.
"Then I got pregnant with baby number two, and am now working my way back to goal again. My weight loss in kg is slower this time, but my body is changing and I've lost 30cm from my body.
Lauren's top tips for staying motivated:
1. Make a plan and a back-up plan
"We're mums. We're amazing at multitasking – let's use it for our own health!"
2. Remind yourself why you want to make this change
"Why is it important to you to make the change? Put it somewhere you can see it when you need to remind yourself."
3. Find a friend
"Find someone who is in the same boat as you are. Use each other to keep accountable and on track. Tell them your plan for the week and check in regularly. You're more likely to let yourself down, than someone else."
Lauren's August goals: "My August goal is to get back into double digits and ROCK my bridesmaid's dress at my friend's wedding in September."
Jacoby Cash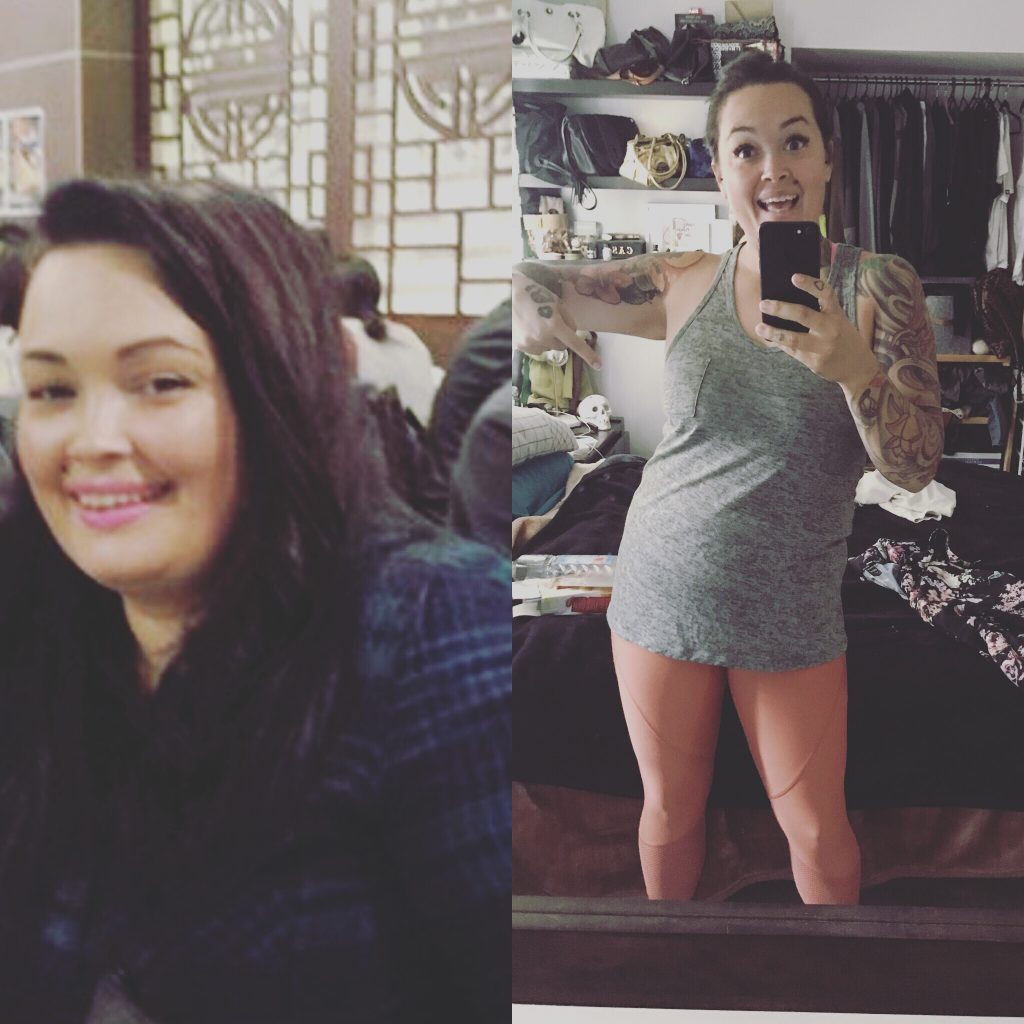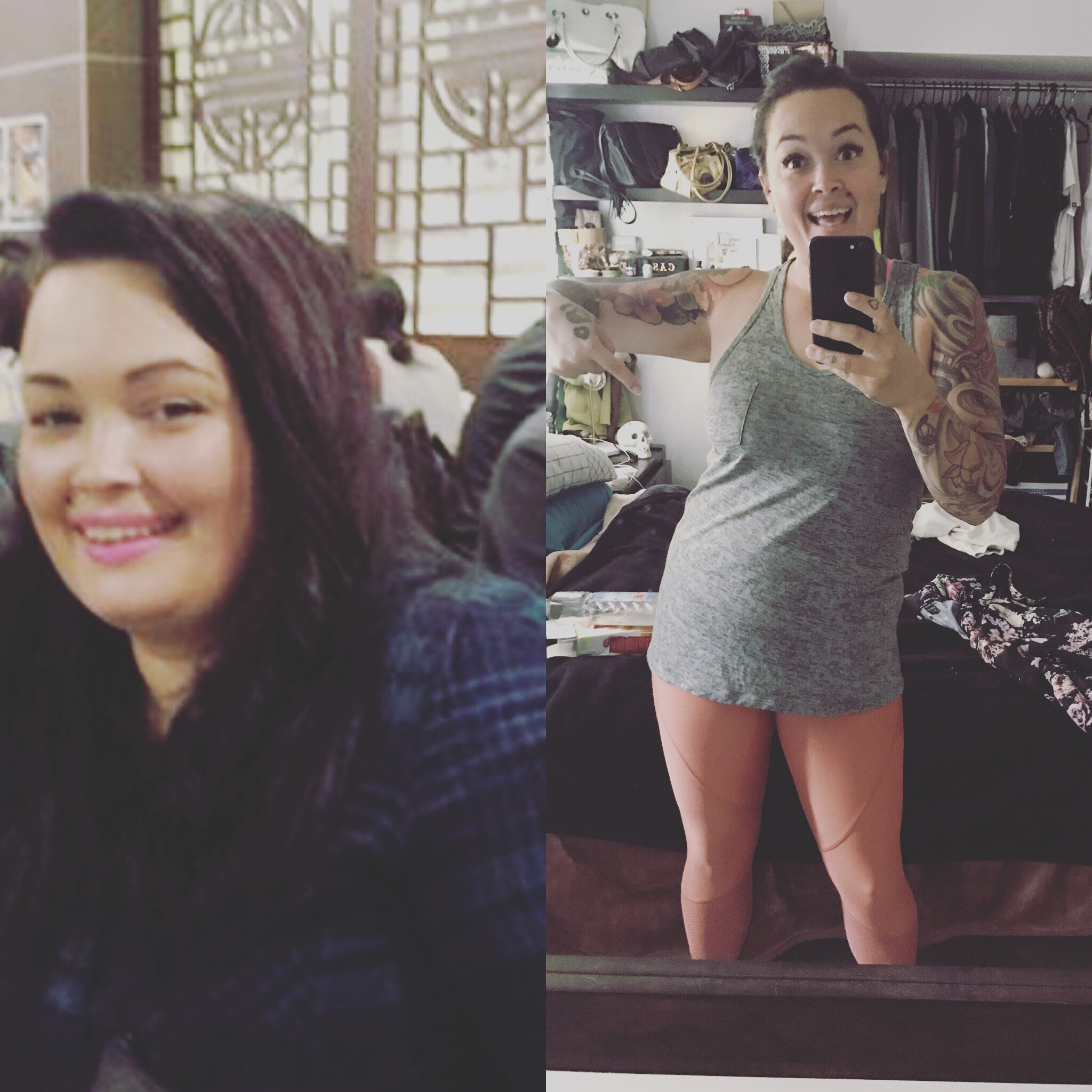 Jacob has lost 18.6kg and has gone down from a size 10-12 since joining the 28 Day Weight Loss Challenge.
"I originally started for everyone else in my life, but I now have the motivation to be a strong fit mummy and nothing is going to stop me," she says.
"Eating healthy food has had a knock on effect on my body and mind. Healthy body and healthy mind as they say!"
Jacoby's 3 top tips:
1. Meal prep like a boss 
2. Stay off the scales
3. Remember this is a lifestyle change not a diet!
Jacob's August goals: "To tone and get stronger in the gym, and drop the last 2kg."
Cicily Goodwin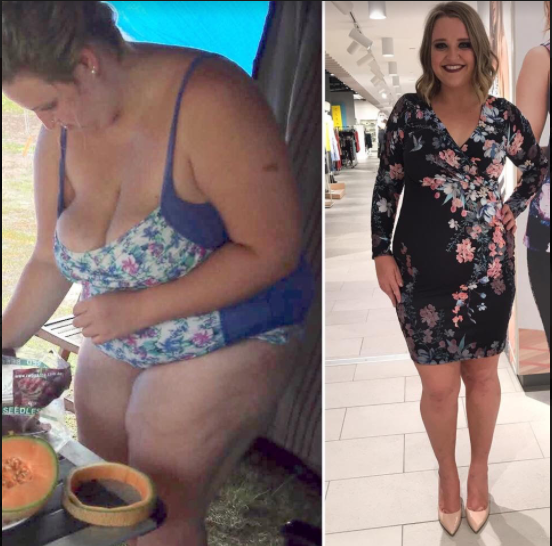 Cicily has lost 40kgs through drinking The Healthy Mummy Smoothies following the 28 Day Weight Loss Challenge.
Cicily's top 3 tips:
1. Follow the plans properly!
"Plan you meal plan and follow it, you can't go wrong. Record your meals as you go on the app, as you go and track your water intake."
2. Never give up
"Even if you have a cheat meal or a bad day,  never give up. It doesn't mean it's over. You may be one meal further away from your goal, but that doesn't mean you should stop. Wake up, and make your day count."
3. Get out of the house
"If you're sitting at home tempted to snack. Go to the beach, go to the playground, go for a walk. Distract yourself and enjoy some beautiful time outdoors with the kids."
Cicily's August goals: "My August goal is to stay focused and lose more kilos so I'm on track to hit my goal weight."
Kaitie Purrssell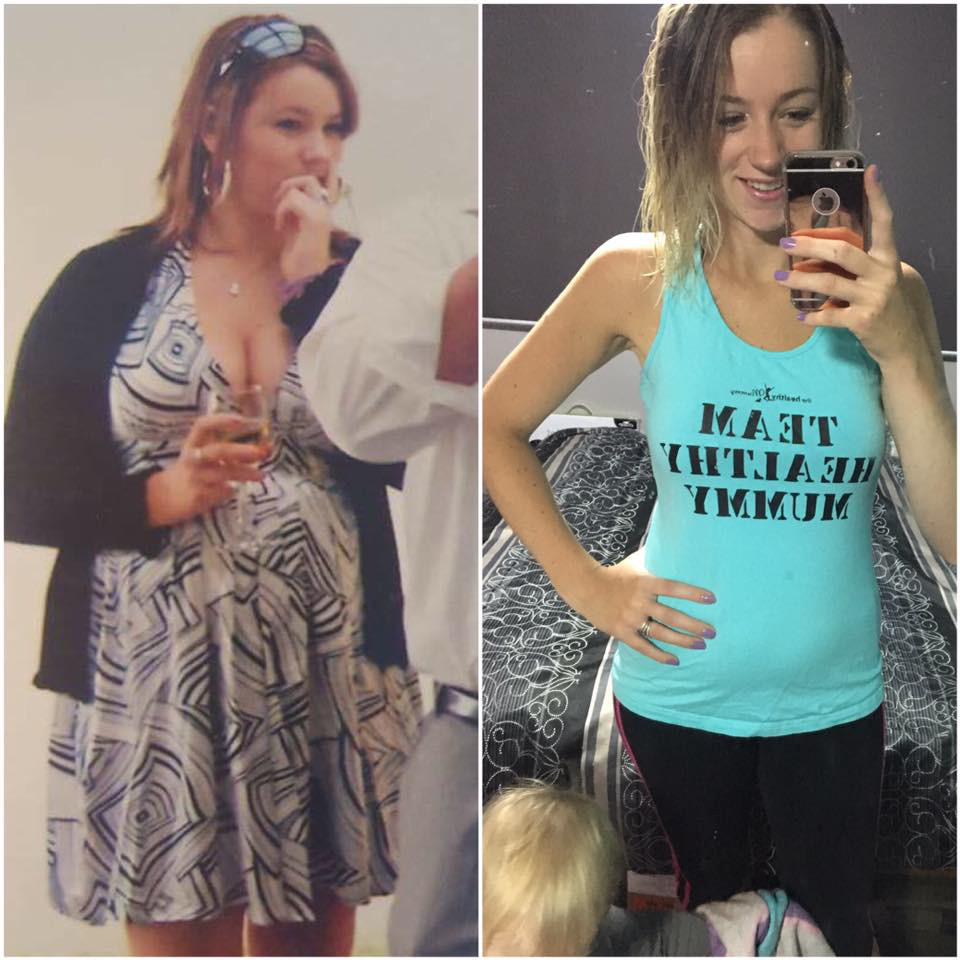 Kaitie has lost an impressive 21 kilos since she joined the 28 Day Weight Loss Challenge two years ago.
"The Healthy Mummy has changed my views 110%! I love healthy food, I know what is in almost everything I eat, I save money and, believe it or not, in most cases, time by using the Healthy Mummy Meal Plans and cooking most things from scratch."
Kaitie's top 3 tips:
1. Meal and snack prep are key 
2. Set a realistic goals 
3. Remember each day is a fresh start and you are not alone!
Kaitie's August goals: "To move my body every single day! Tabata is calling my name!"
Lauren Da Silva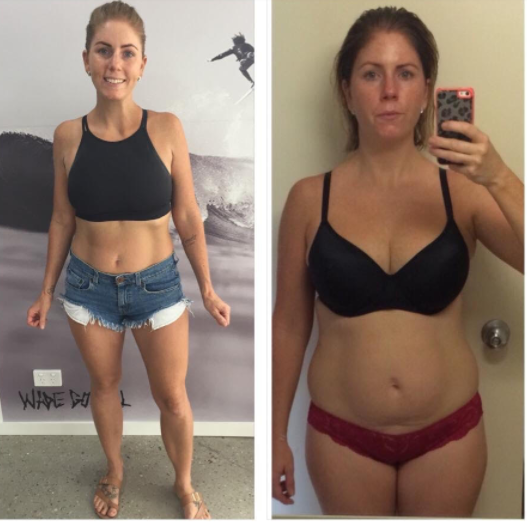 Lauren has lost over 15kg over six28 Day Weight Loss Challenges!
"My Healthy Mummy journey has been nothing short of AMAZING," she says.
"I live and breathe the 28 Day Weight Loss Challenge. It works!"

Lauren's top 3 tips:
1. Be prepared!
"Food prep is essential to help keep you on track!"
2. Buddy up!
"Having a friend to join you on the journey and help motivate and inspire each other, every day."
3. Lean on the support group
"The Healthy Mummy Facebook support groups have thousands of amazing members, who all have your back. Post, post, post about your journey, meals, exercise etc and watch the support flood your way."
Lauren's August goal: "This August my goal is to get my exercise back on track, is this is the area I always lack in."
Ashleigh Dunkley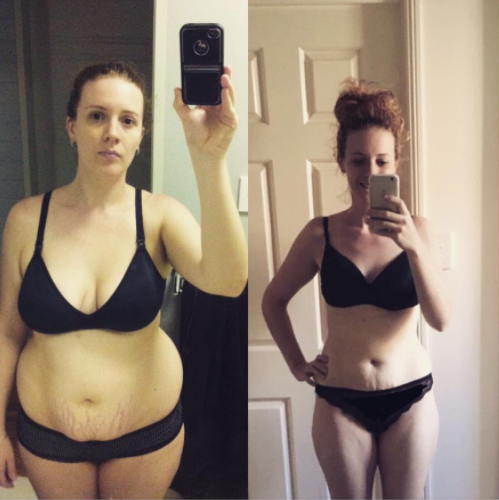 Ashley last shed an incredible 12.5kg through the 28 Day Weight Loss Challenge.
"In the four years since I found The Healthy Mummy, I lost 12.5kg (taking me to my goal weight), I then maintained my weight until I got pregnant with my second child," she says.
"I had a healthy pregnancy using the Healthy Mummy products and then lost my baby weight (12.5kg) again. I have been a challenge member for nearly 3 years."
Ashley's top 3 tips are:
1. Be kind to yourself
"Treat your body like you love it, not like you're punishing it. It makes the journey so much easier."
2. Don't give up because of a 'bad day'
"You haven't fallen off the wagon, it's not a big deal unless you make it one. Don't write the week off and start again on Monday, start again IMMEDIATELY."
3. Remember why you started
"Remember what you're trying to achieve and why you're trying to achieve it. Write it down, use photos, use a motivation board, hang your goal outfit up – keep reminding yourself of what you are working towards."
Ashley's August goals: "My August goal is to do some form of exercise every day, and to drink 2L of water EVERY day! I'd also like to lose a couple of cm off my hips." 
Thanks for these motivational tips, ladies!
Join the 28 Day Weight Loss Challenge!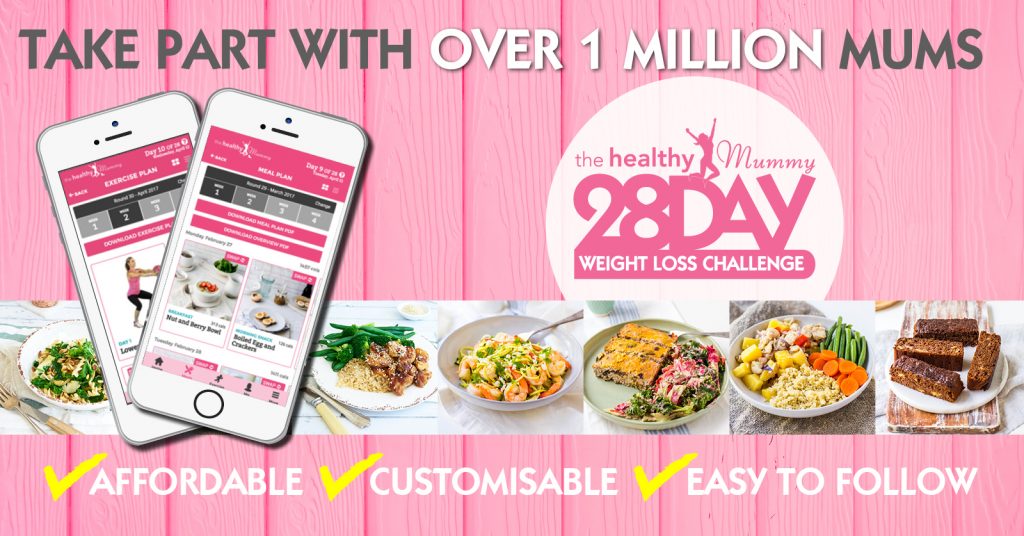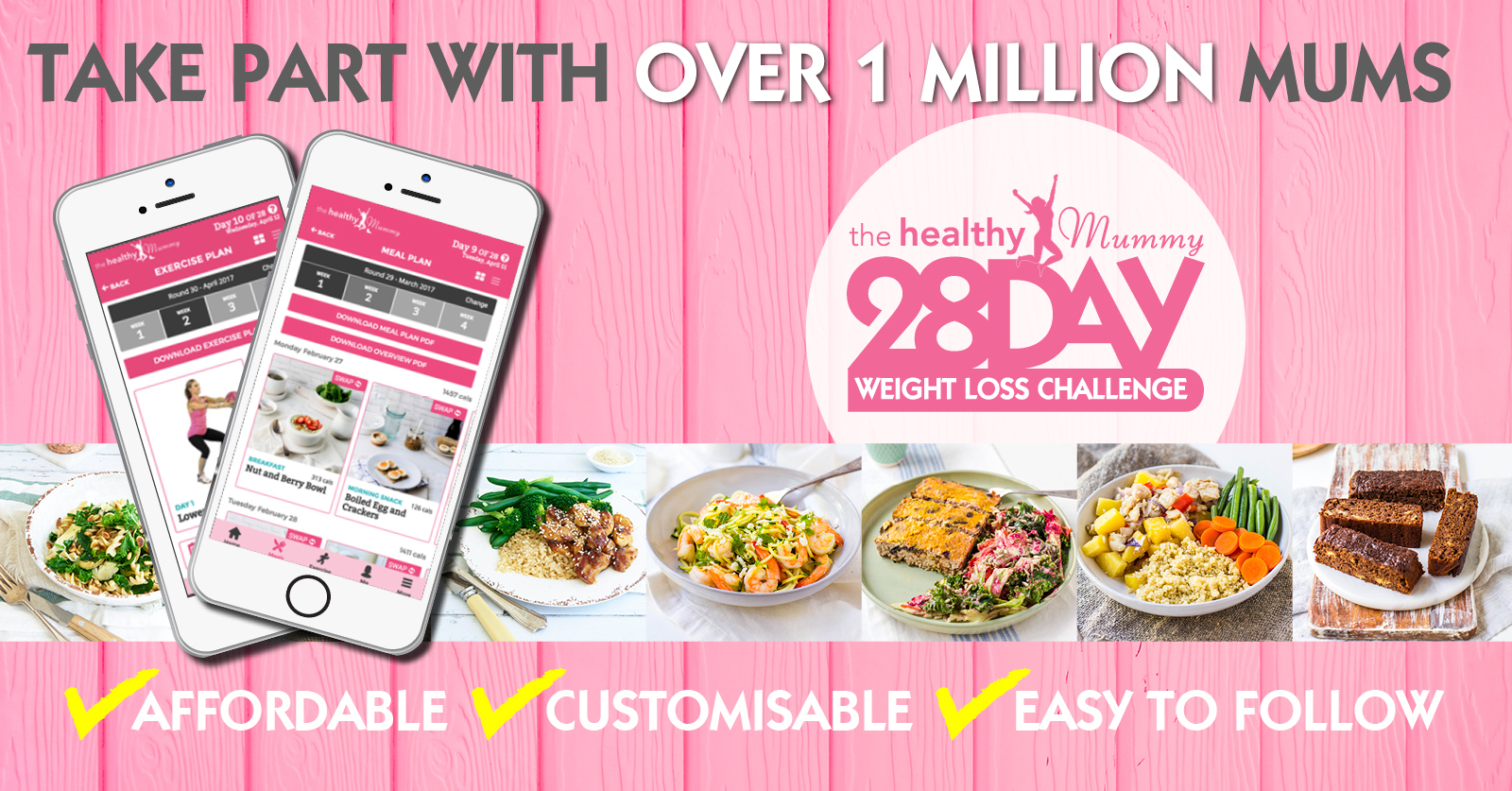 If you are inspired by these before and after pics and want to take charge of your own health and weight – then join our 28 Day Weight Loss Challenge TODAY.
With more than 3,000 delicious (and healthy) recipes, 350 exercises & 24/7 support – the 28 Day Weight Loss Challenge  is designed (and proven) to help busy mums like you lose weight!
To learn more about our challenge OR to join – click here.