This mummy made a delicious Christmas feast on a $50 budget
Christmas doesn't always have to be a huge expense just as this mum, Leah, has proven.
"It is 100% possible to make amazing, healthy food even on the tightest budget. Sometimes it just takes a bit more planning, clever thinking, careful sourcing, and a bit of creativity."
After asking The Healthy Mummy Consultant Facebook Group what their must have Christmas snacks, meals or desserts were, Leah took their responses and found Healthy Mummy versions to make on a budget of $50. And what a delicious spread it turned out to be!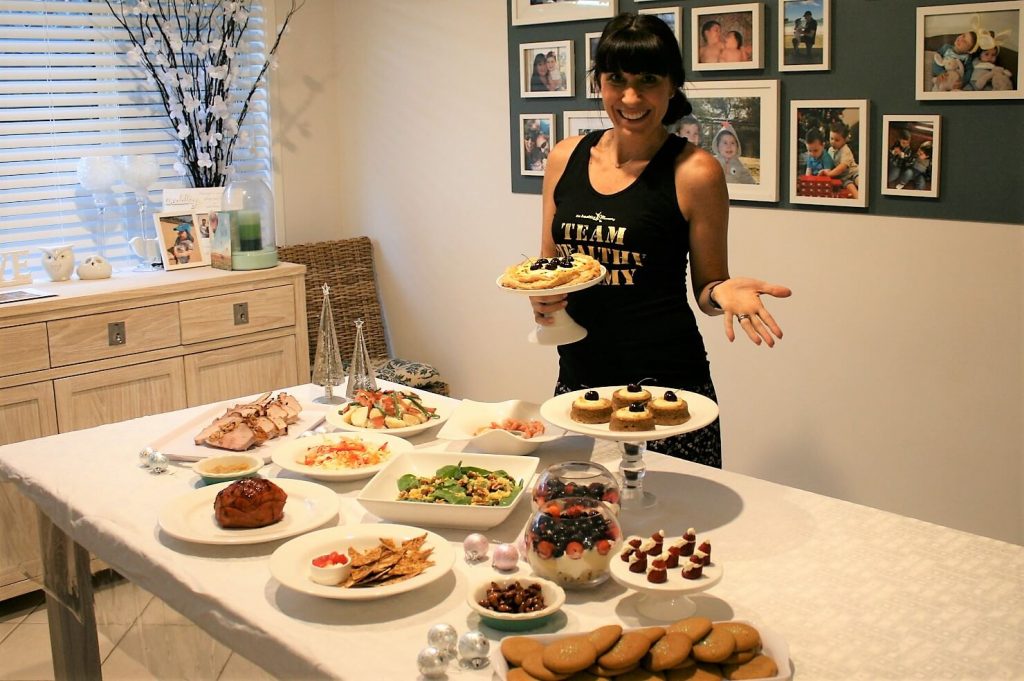 A Christmas feast for $50
"Before writing my menu, I checked through my freezer and pantry to see what items I already had – which turned out to be quite a lot. This made it easier to write my menu and stick to my budget."
All of the meals Leah made are delicious and so easy to make. Yes, Christmas is a time to eat lots of yummy food, but it doesn't have to be laden in calories or cost a bomb.
"I spent 5 hours baking and cooking my Christmas feast and all food items were purchased at various Supermarkets and local suppliers. The pork and ham were the most expensive items."
What Leah made
1.Apple and Walnut Pork Roast with Apple Sauce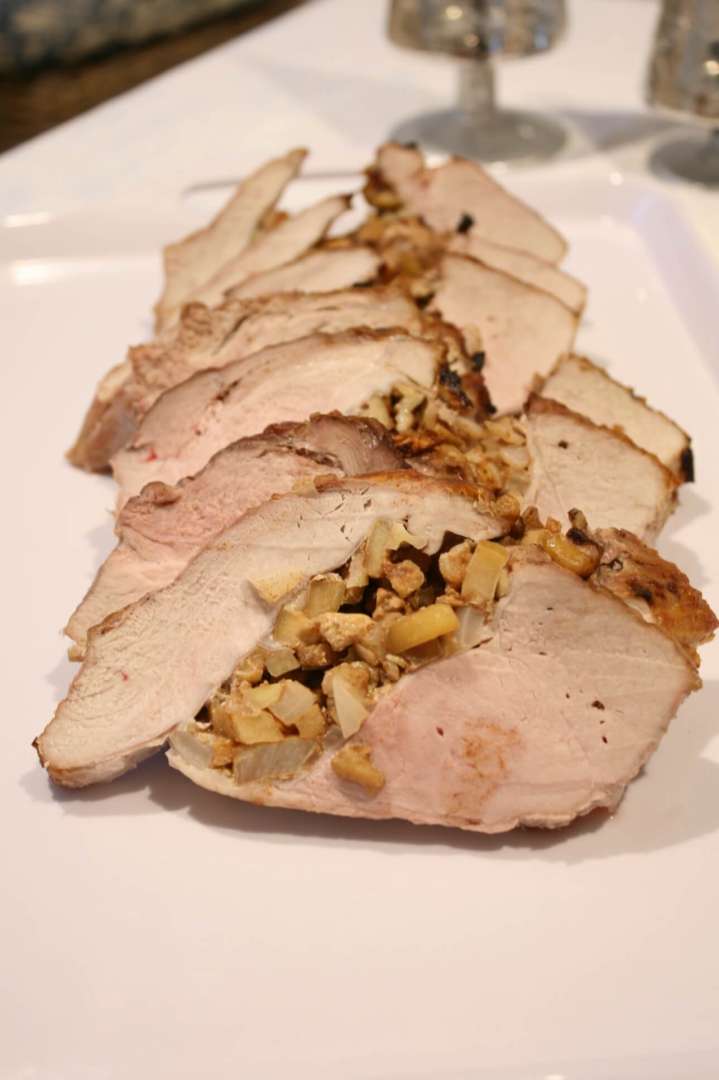 Leah says, "even though I would have loved to have cooked a turkey, it would have totally blown my budget. If I hadn't found pork at a great price, roasting a chicken would have been my next choice." 
2.Baked Ham with Pineapple Glaze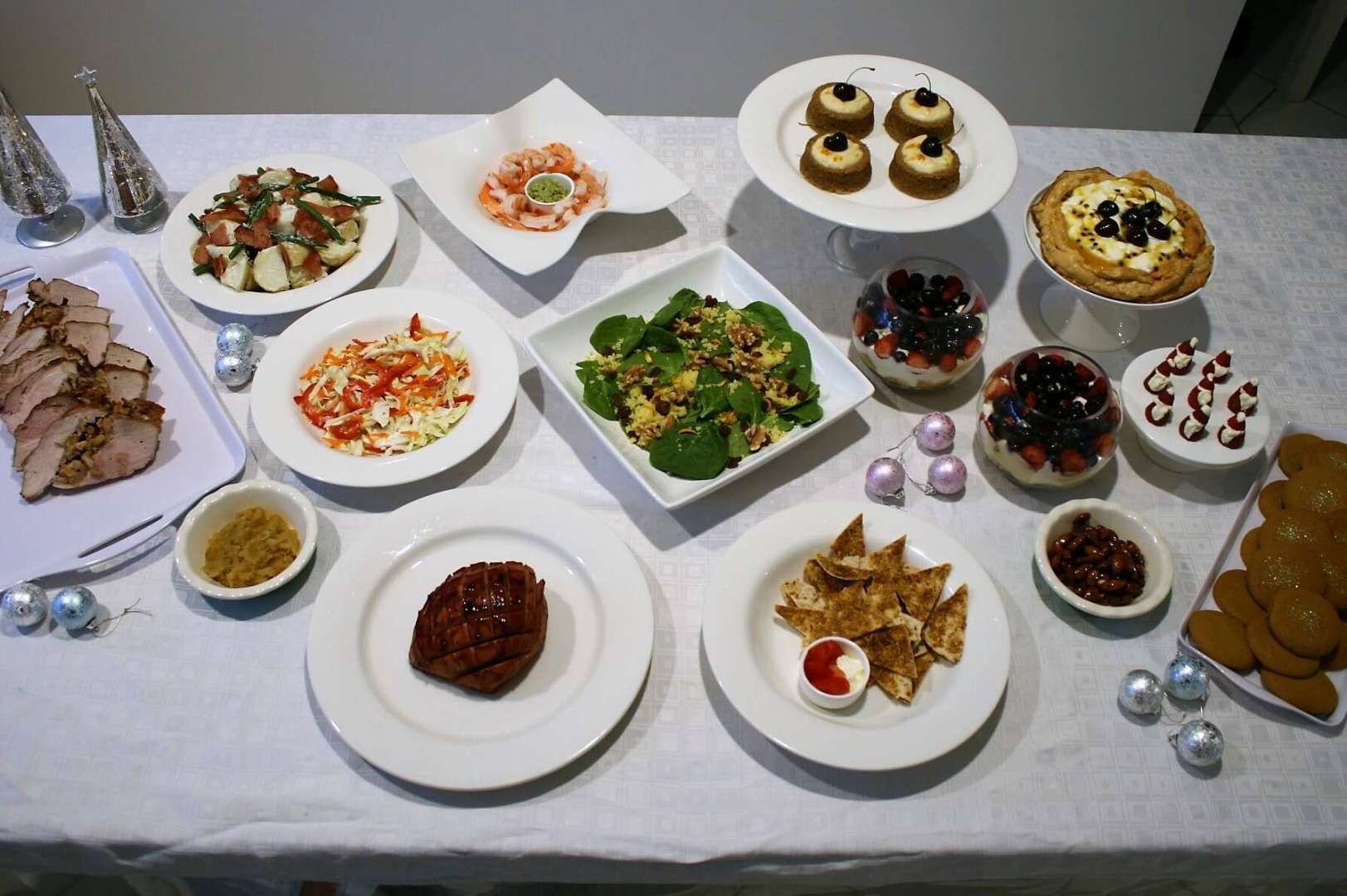 Leah says, "I never buy meat full price. I like to check what specials my local butcher has before heading to the big name supermarkets. You'd be surprised by some of the super specials the butcher has and I also really like supporting local businesses."
3.Prawns with Avocado Lime Dip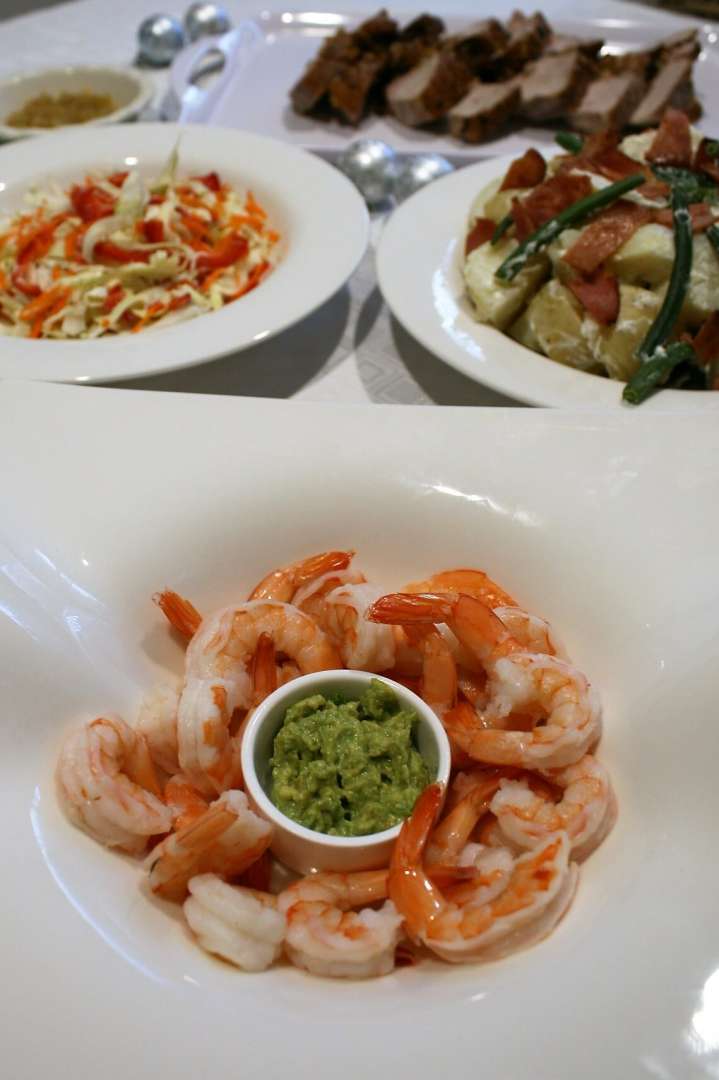 "Prawns can be quite expensive so I'm always on the lookout for discounted prawns. If they're a great price, I'll buy them and freeze them. This is a great tip for the lead up to Christmas. Here I have used peeled, cooked prawns. This option is great for the budget and saves time as you don't have to peel them yourself!"
4.Orange and Walnut Couscous Salad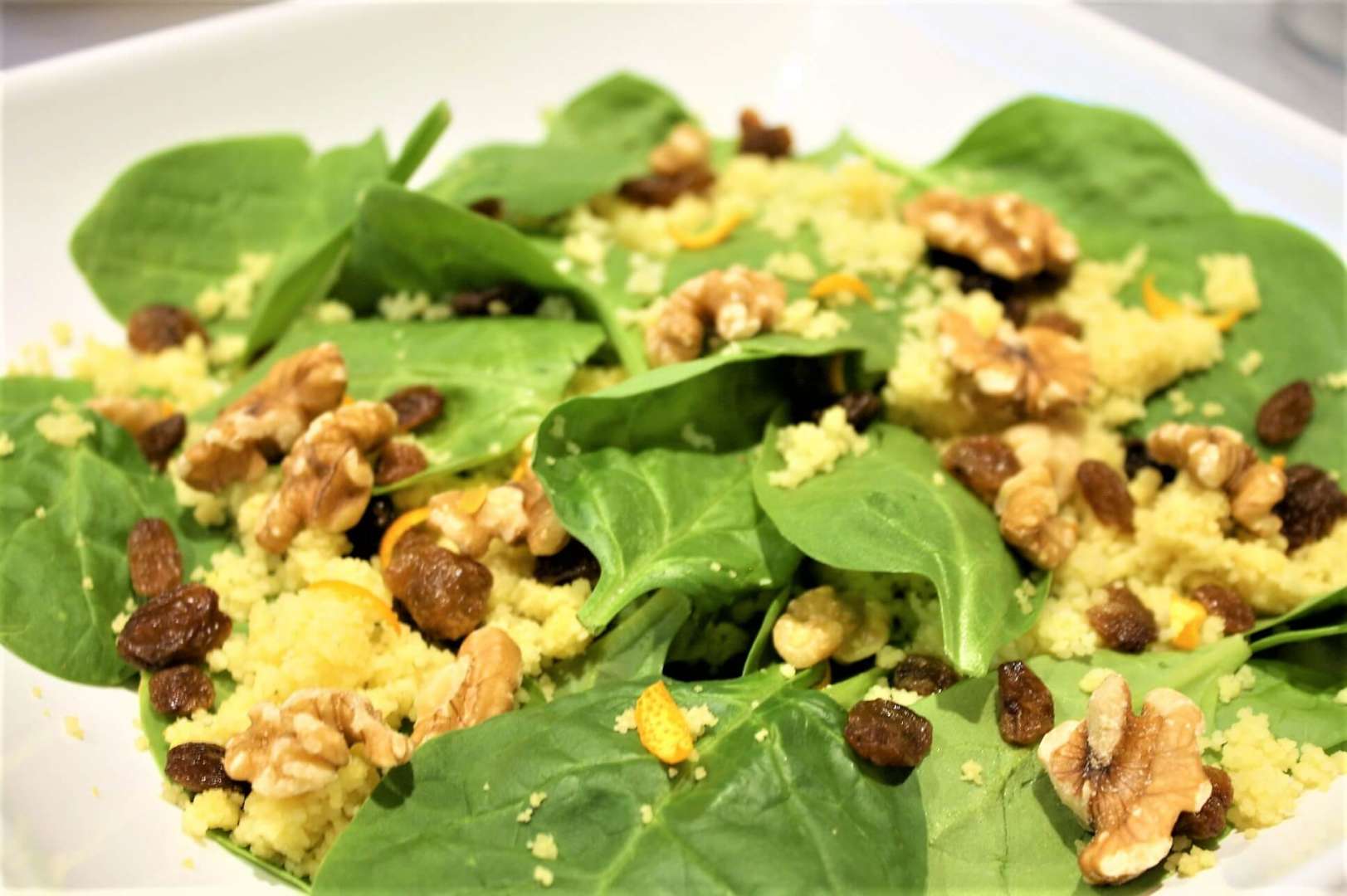 "I decided to make salads which used cheaper ingredients. Cabbage, potatoes, carrots and couscous are great ingredients to help bulk dishes up."
Members on the 28 Day Weight Loss Challenge can access this recipe on the Recipe Hub.
5.Warm Potato Salad
Ideal for a side dish, this potato salad isn't laden in cream and made with greek yoghurt instead. Enjoy warm or cold.
You can also find the recipe for this on our 28 Day Weight Loss Challenge.
6.Tangy Coleslaw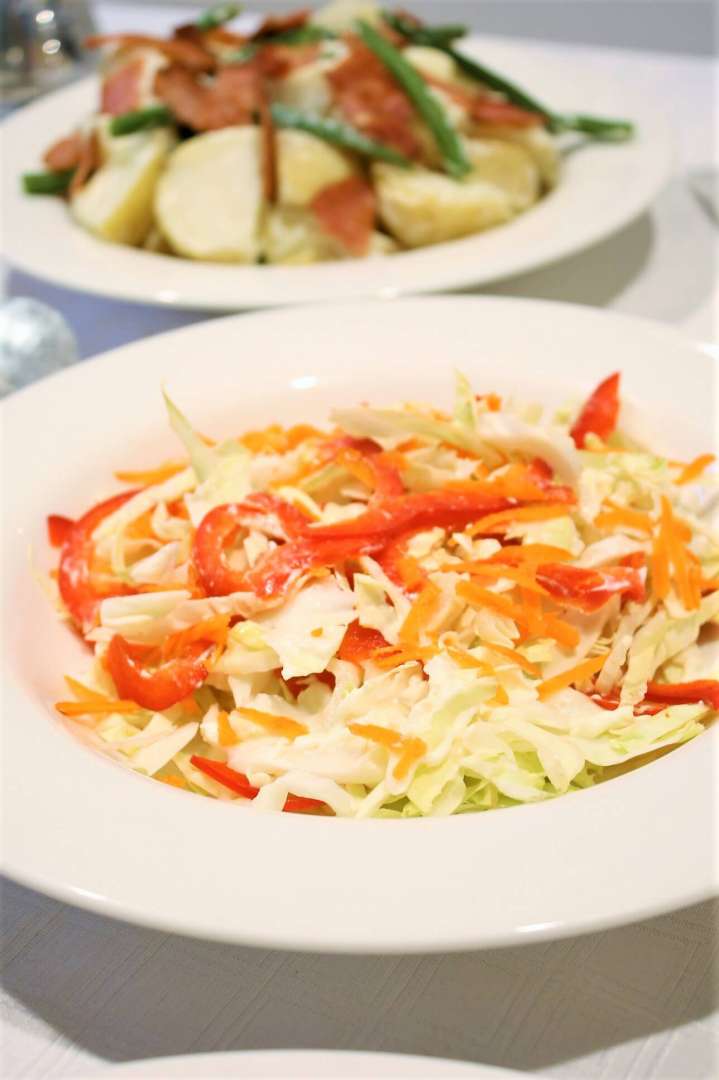 Perfect to pair with your pork and only uses a few ingredients so won't break the bank.
You can find the recipe for this on our 28 Day Weight Loss Challenge.
7.Paprika Parmesan Chips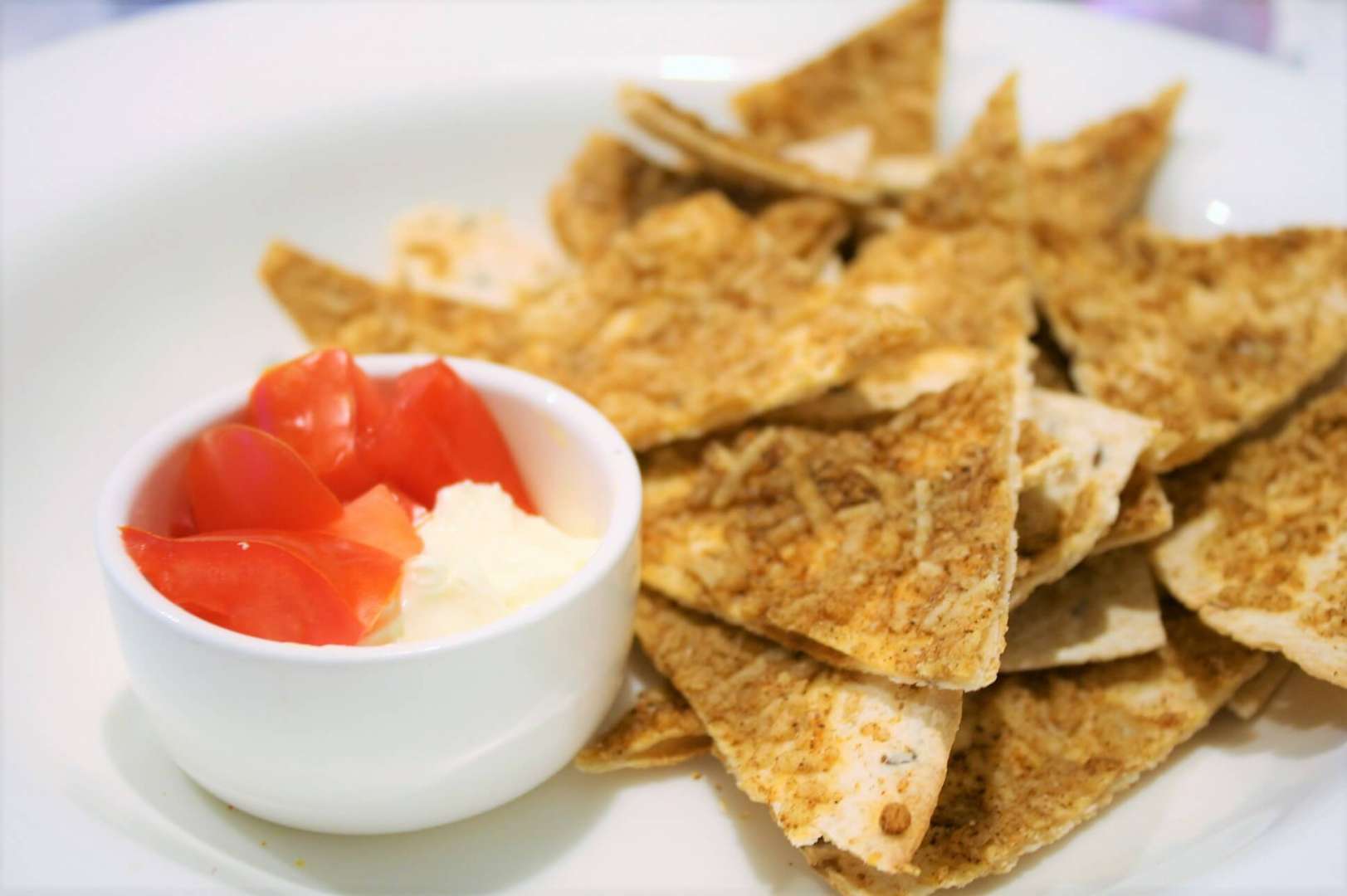 "I made the Parmesan Chips in my sandwich press."
You can find the recipe for this on the 28 Day Weight Loss Challenge. 
8.Salted Honey Nuts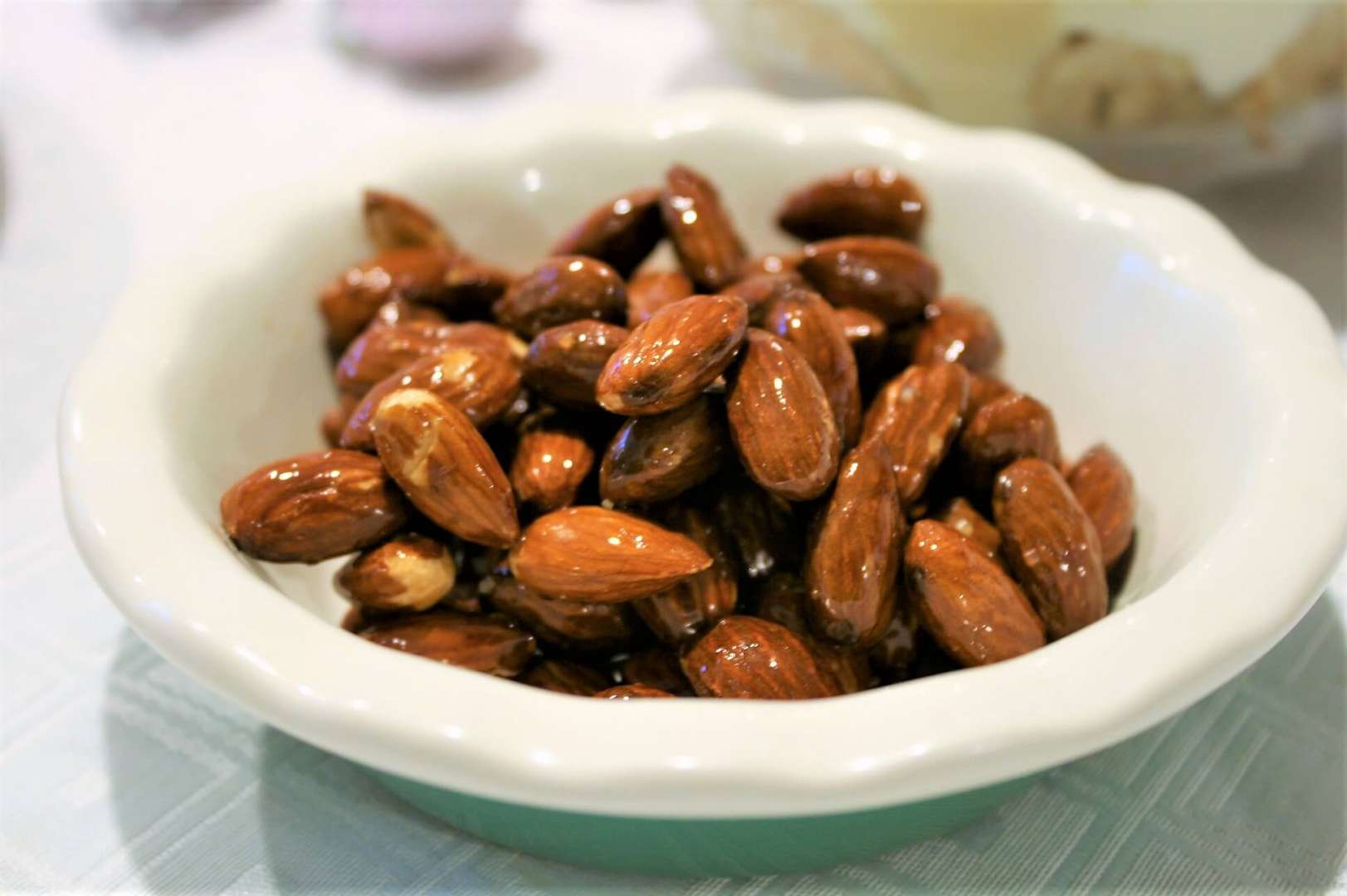 "I made the Honey Nuts on the stove instead of the oven."
You can find the recipe for this on our 28 Day Weight Loss Challenge
9.Microwave Christmas Pudding with Healthy Vanilla Custard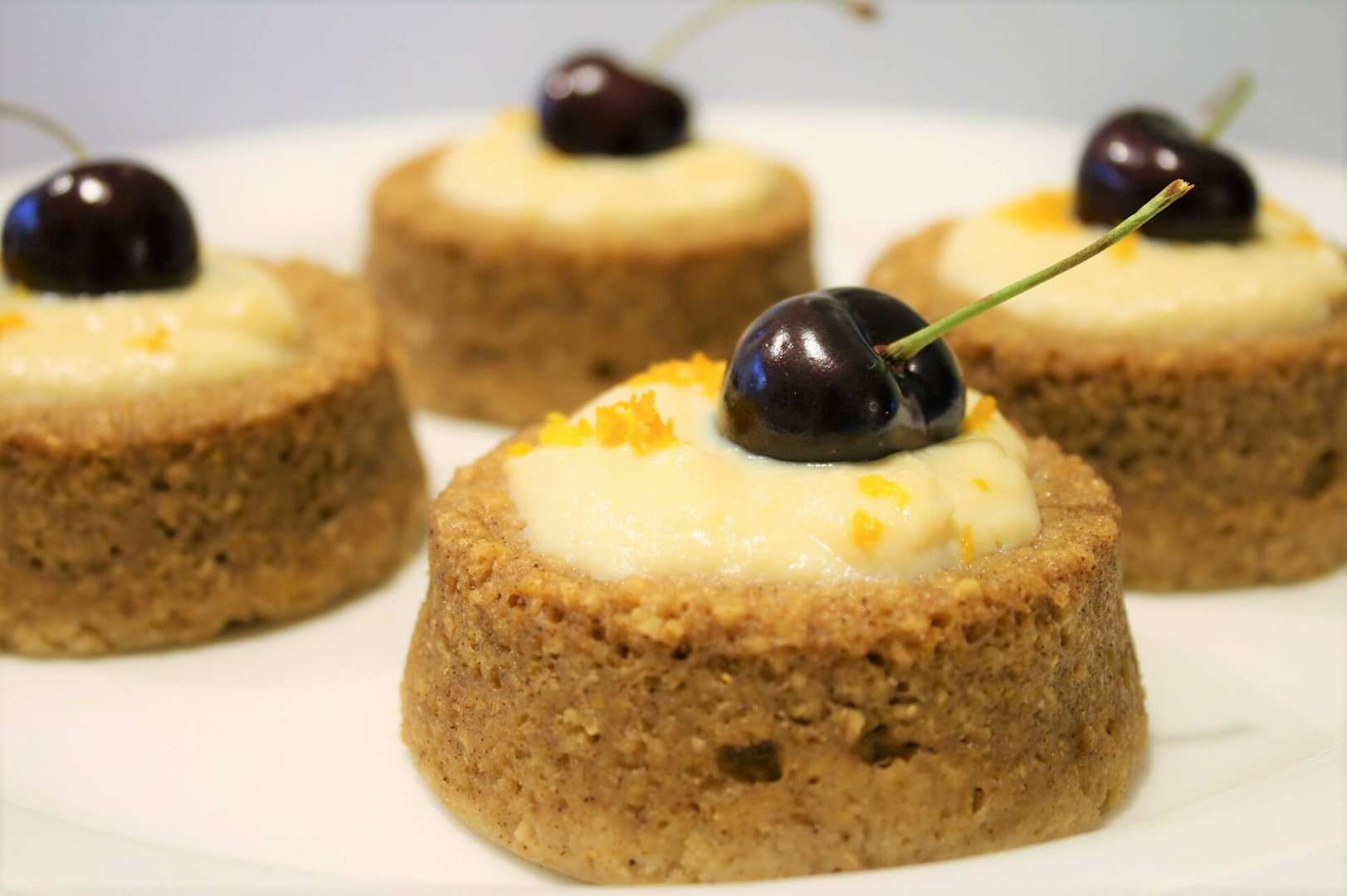 "If you're a custard lover then the Healthy Vanilla Custard is a must. It is super quick to make and very yummy."
You can find the recipe for this on our 28 Day Weight Loss Challenge
10.Healthy Trifle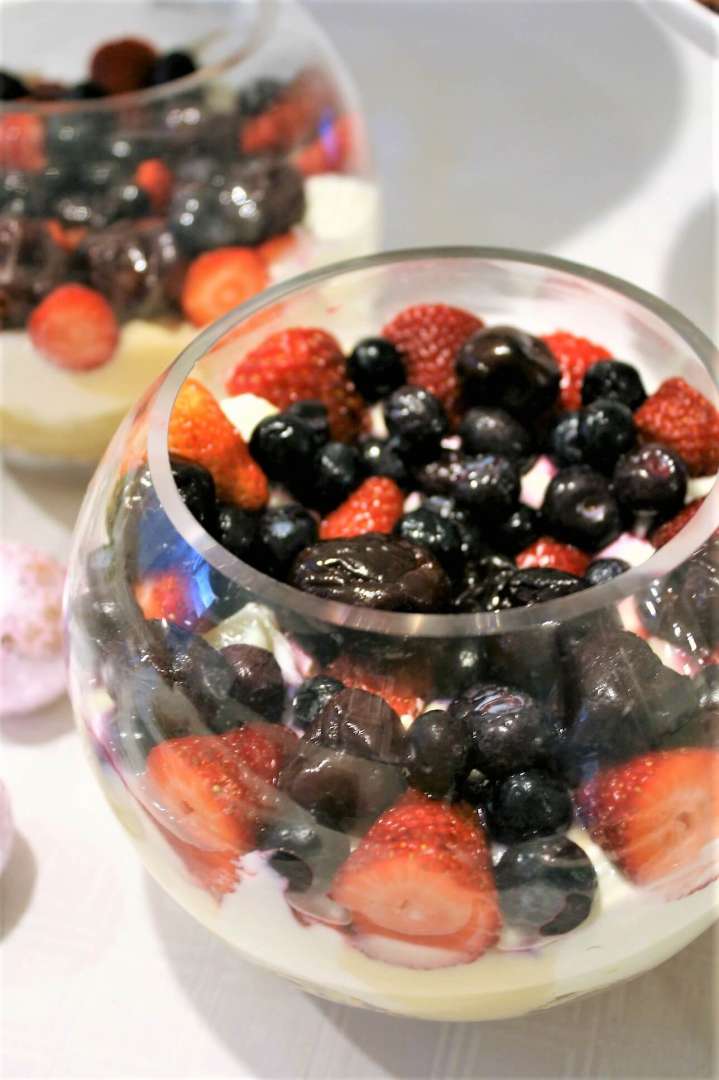 "I absolutely LOVE fresh fruit but sometimes it can be out of my budget. I used frozen blueberries and cherries in the healthy trifle. This is a great money saver and they are items I always have in my freezer. Tinned fruit is another great alternative to fresh, just make sure the fruit is a juice, not syrup."
You can find the recipe for this on our 28 Day Weight Loss Challenge
11. Individual Christmas Pavlova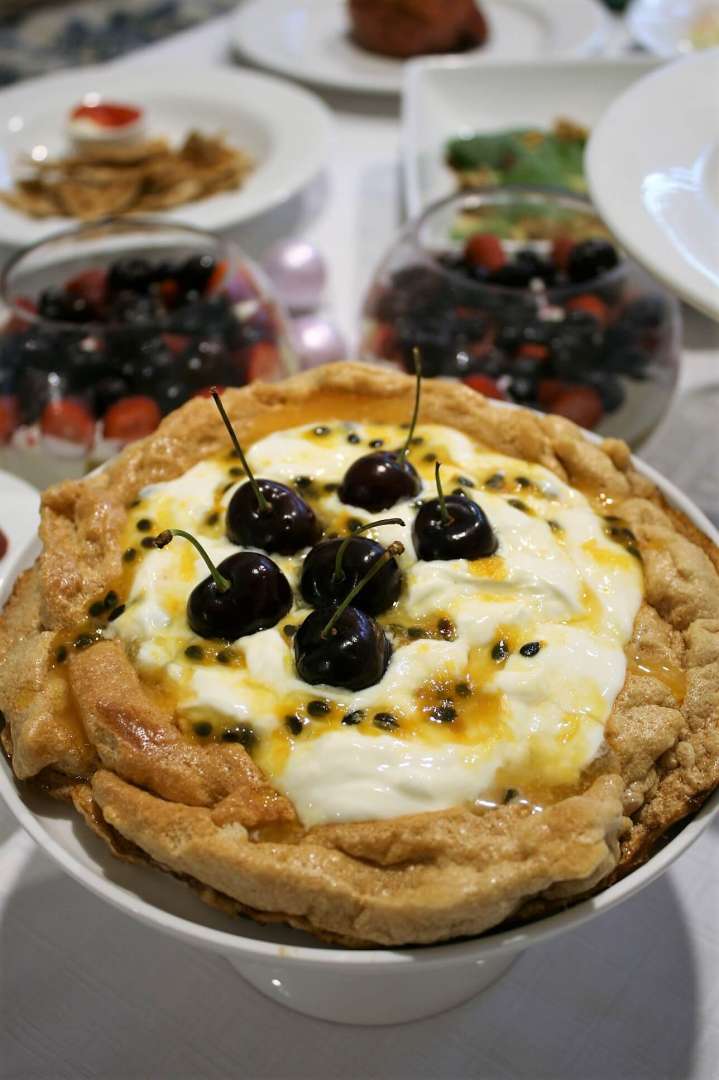 Pavlova and Christmas go together so to miss out on it this year is not an option in our book. Luckily you can enjoy yours this year using Natvia baking sweetner.
12.Strawberry Santas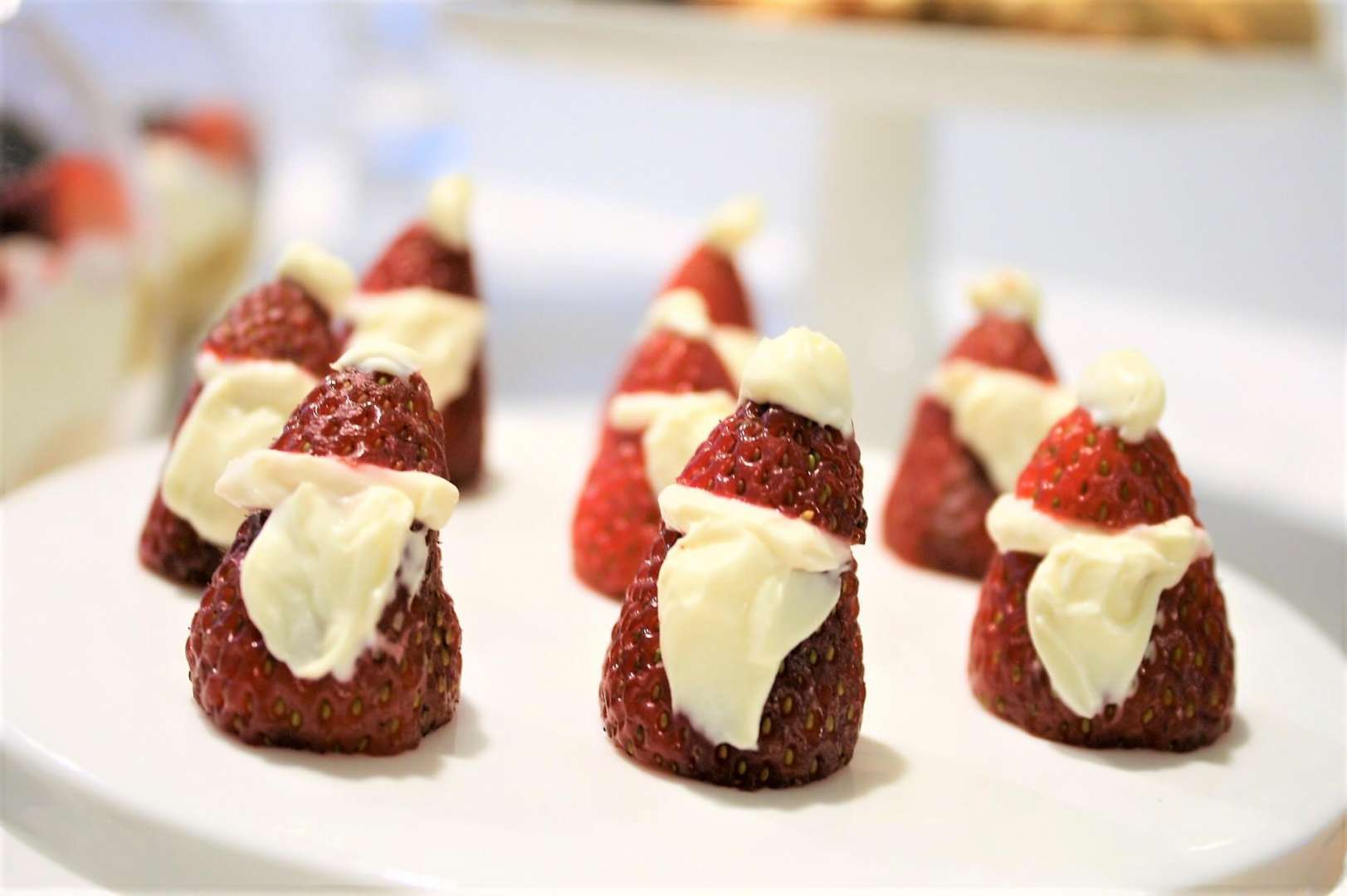 Instead of using calorie heavy pastry or biscuits, strawberry Santas use delicious, in-season strawberries which you can pick up at your local supermarket.
13.Spicy Ginger Cookies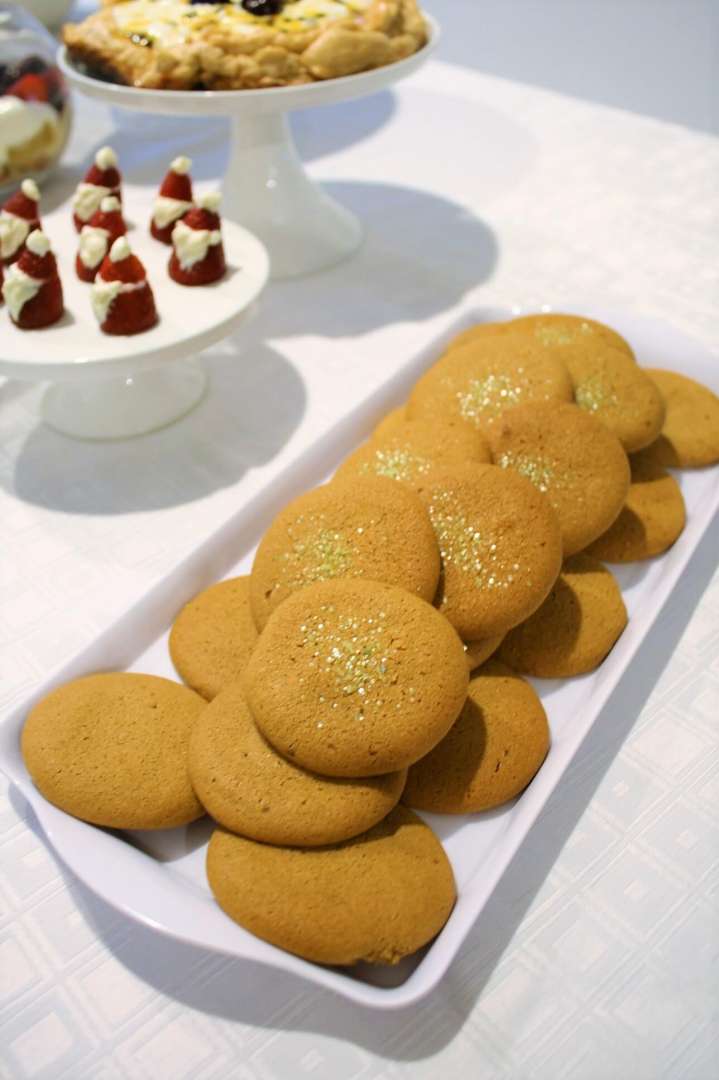 These also make a stunning gift if you've made too many or simply make extra for a healthy sweet treat.
You can find the recipe for this on our 28 Day Weight Loss Challenge
Access MORE budget recipes and festive treats in our Christmas Cookbook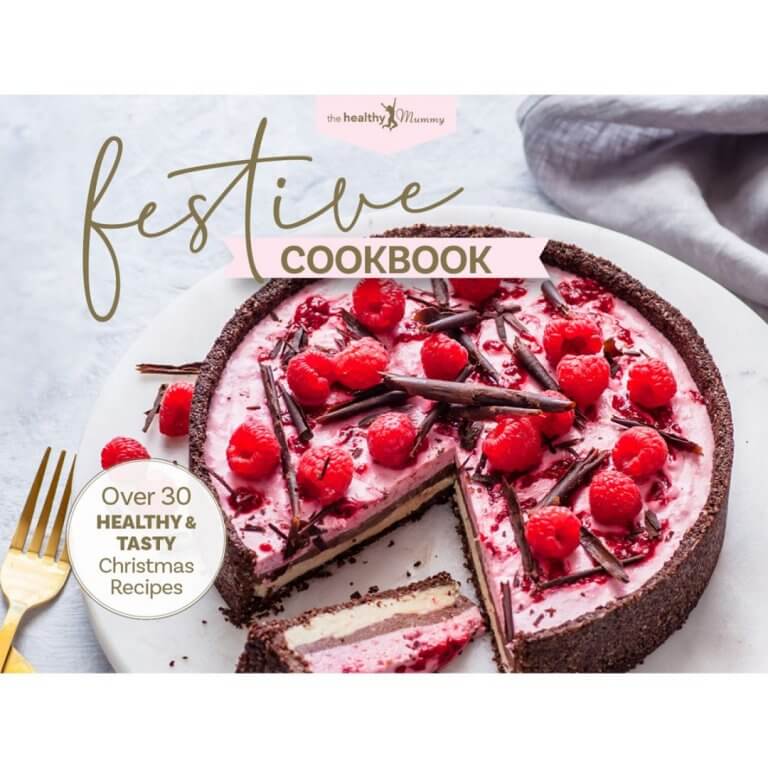 The Festive Cookbook is an absolute must have this Christmas.
The eBook features everything from how to stay on track during the silly season to dos and don'ts on alcoholic beverages. The book also features a range of healthy yet delicious recipes including Starters, Sides, Mains, Desserts, Smoothies, Leftovers and Cocktails.
However, if you are more interested in accessing thousands of budget-friendly healthy recipes, a weekly meal plan in conjunction with daily exercise programs and workout videos then our 28 Day Weight Loss Challenge may be for you.
Learn more about the 28 Day Weight Loss Challenge.