Healthy Strawberry Santas
The festive season can be tricky when you add the weight loss equation into things. While you may have found your groove in the months leading up to December, everything goes a little bit crazy once the Christmas lights are switched on. It seem to get earlier and earlier each year.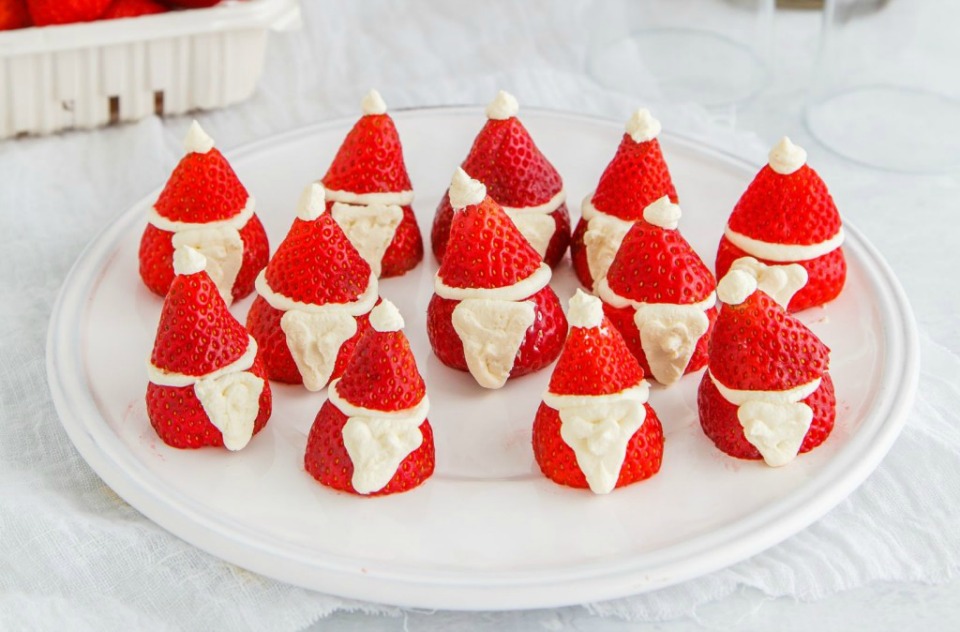 With a few tweaks, you can create these gorgeous sweet treats that won't throw your healthy eating and weight loss plans into a spin.
Instead of using calorie heavy pastry or biscuits, strawberry Santas use delicious, in-season strawberries and replace the traditional whipped cream that is often a staple of festive desserts with low fat cream cheese.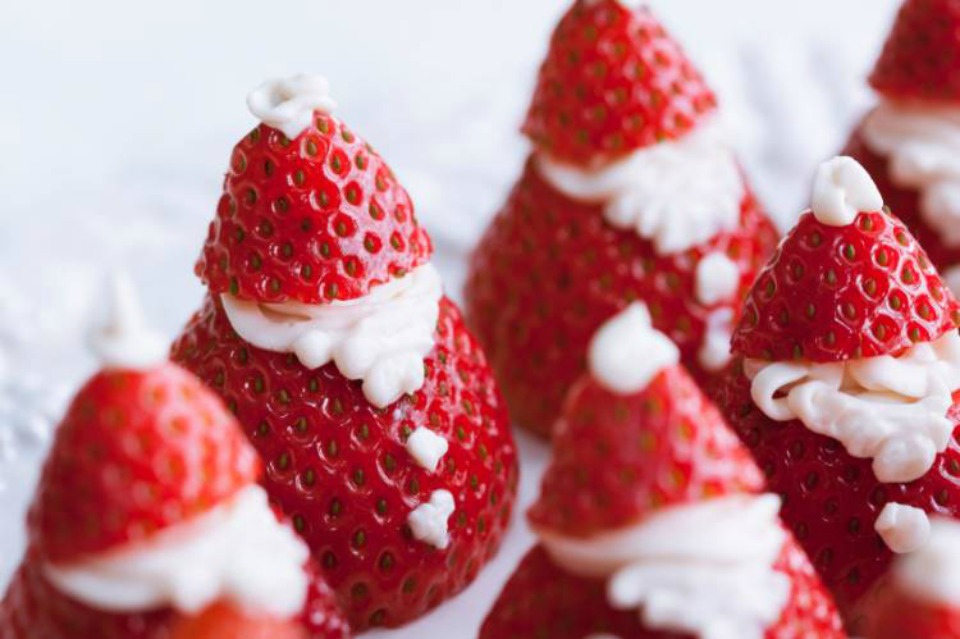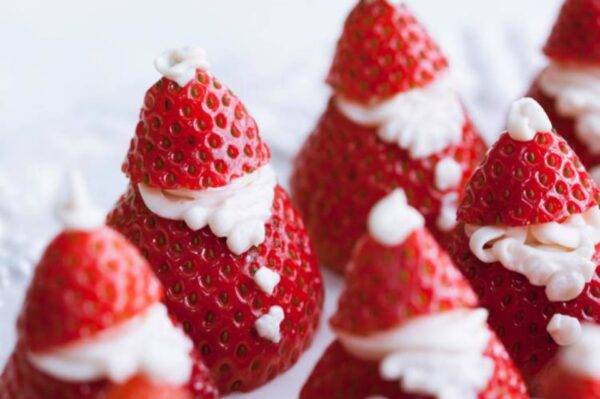 2

punnets

fresh strawberries

rinsed

1

cup

low fat cream cheese

1

tbsp

coconut

1/2

tsp

vanilla essence
2

punnets

fresh strawberries

rinsed

1

cup

low fat cream cheese

1

tbsp

coconut

1/2

tsp

vanilla essence
Whisk the cream cheese, vanilla and coconut together, give it a good mix till it appears smooth and fluffy. Set aside to reach room temperature.

Using a small, sharp knife, slice the bottom and very top off each strawberry.

Sit strawberries on top of absorbent kitchen paper (flat side down).

Spoon the cream cheese into a piping bag. (You can make one of these by cutting the corner off a ziplock plastic bag.)

Working carefully, pipe the mixture onto the surface of the strawberry to create Santa's 'head'.

Slowly pipe a small amount of cream cheese onto the front of the strawberry to create Santa's 'beard'.

Place the top of the strawberry on top of the cream cheese head.

Serve immediately or place straight in the fridge.
Makes approx. 15 individual Santa's
86 calories per serve 
These are also fantastic for the kids' table at a Christmas party.
When choosing your strawberries, try and pick a punnet with large, plump berries as these will be easier to slice and hold more filling.
Tired of wondering what to cook?
Now you can easily meal plan with our personalised plans & over 6,000 family & budget friendly recipes catering to a wide range of dietary requirements.
The Healthy Mummy is a holistic program to nourish your body with nutritious food and help you stay active in your busy, everyday life. Yours and your families well being should be a priority so let us take the hassle out of it.
Unlock the key to sustainable life changes that will leave you feeling your absolute best.