Despite being diagnosed with coeliac disease, mum of 3 Mel has lost almost 30 kilos in 5 months!
Mum of 3 Melanie O Hara has managed to lose 29 kilos in just 5 months with the 28 Day Weight Loss Challenge!!
After living with a number of chronic health conditions including coeliac disease, Mum of 3 Melanie has managed to lose 29 kilos in just 5 months with the 28 Day Weight Loss Challenge!!
Not only that, her husband has also lost 8 kilos without even realising he was eating healthier meals!
Find out more about Melanie's great weight loss results here.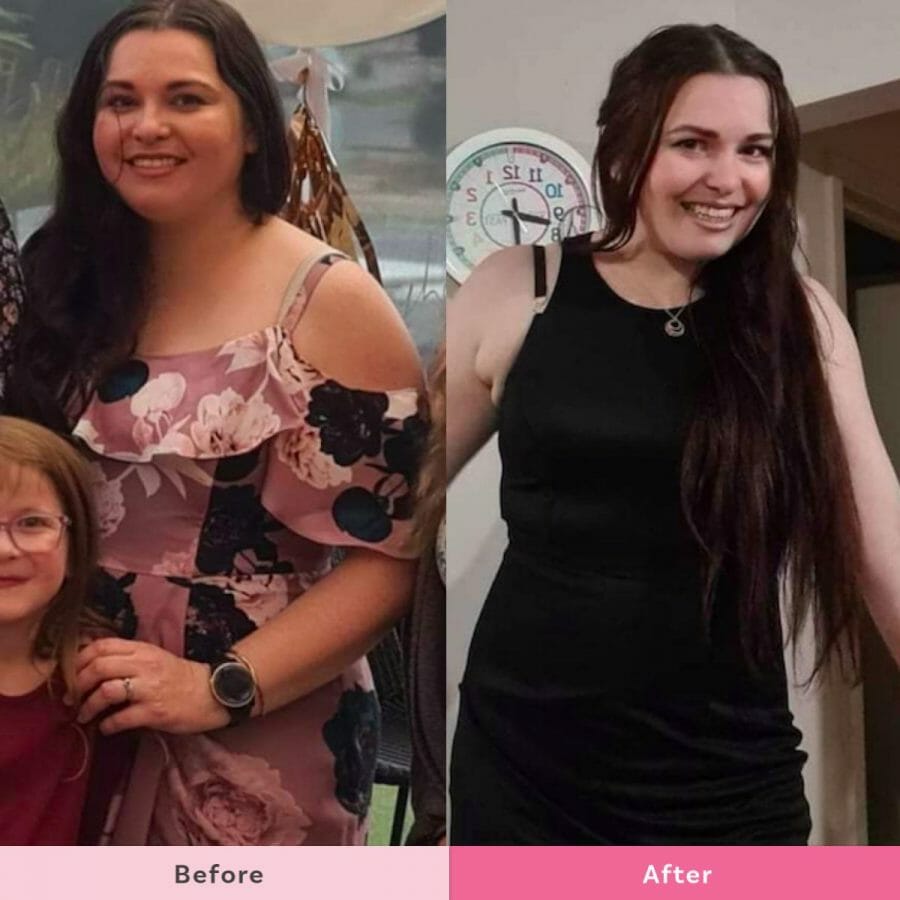 About Melanie
Melanie O Hara is 32 and lives in the Barossa in South Australia with her husband and 3 children.
Melanie suffers from chronic health conditions and chronic pain and admits that trying to think about losing weight seemed impossible. That was until a family event at her nieces christening, where she felt horrified and embarrassed and knew she needed to do something.
"Everything I'd tried before in the past I failed. I was diagnosed with coeliac disease and I felt like I couldn't eat anything anymore, which was silly because I could it was just an adjustment!"
"I wanted my life back and my health back!!"
Melanie was also suffering from FND (Functional neurological disorder) Functional Neurological Disorder is a problem with the functioning of the nervous system and how the brain and body send and receive signals. It's also called called conversion disorder and is a complex condition where patients experience physical neurological symptoms, but without a clear structural problem in the nervous system.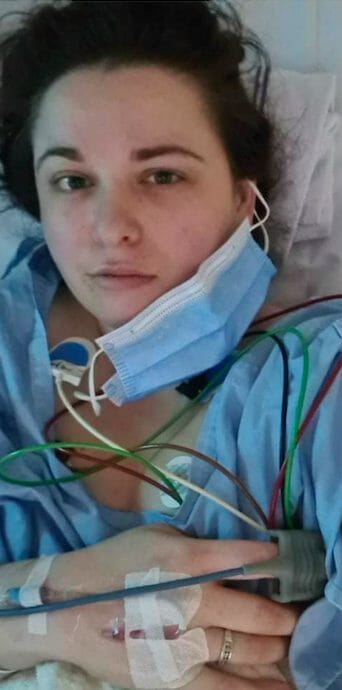 Finding the Healthy Mummy
Determined to lose weight and deal with her health conditions head on, Melanie signed up to the 28 Day Weight Loss Challenge 5 months ago and has lost a whopping 29 kilos. Not only that, since overhauling her diet and cutting out gluten and sugar, her health symptoms have massively improved.
"I am now in remission!! I've not had any seizures since my health journey started! The brain fog is gone. My pain levels are down and i feel like a somewhat normal human again!!"
"My mental health has always been a struggle. I've never been so mentally strong and positive in my life. That for me has been the most amazing result! Yes the physical change is what others see and congratulate me on but for me the most amazing thing is the mental change!!"
"Actually learning to love myself has been the amazing and rewarding part!!"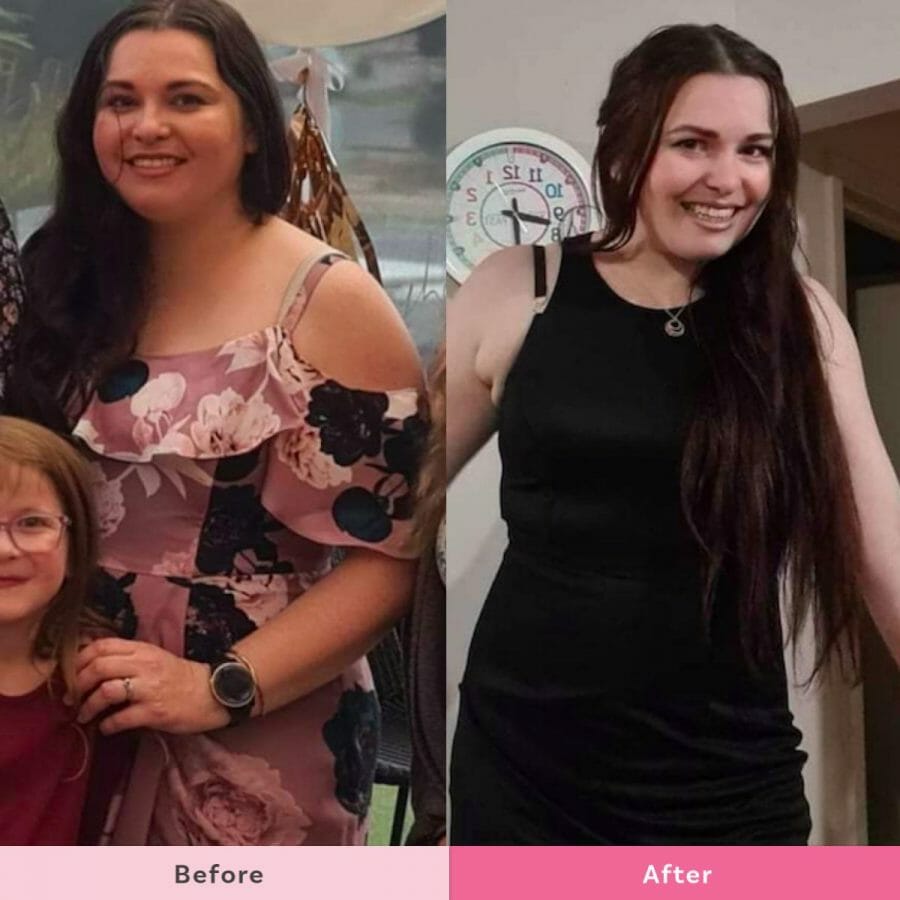 What's more, Melanie's family are all benefiting from the Healthy Mummy meals. Not only do they love them, Melanie's husband hasn't even noticed the 'healthy food'.
"It took him a month to ask because he also lost 8kg! He said we haven't changed our food so why am I losing weight. Well buddy you see we did change. He was blown away and shocked because he didn't even notice!!"
Family Favourite
"The absolute hands down favourite in our house is stovetop lasagne!"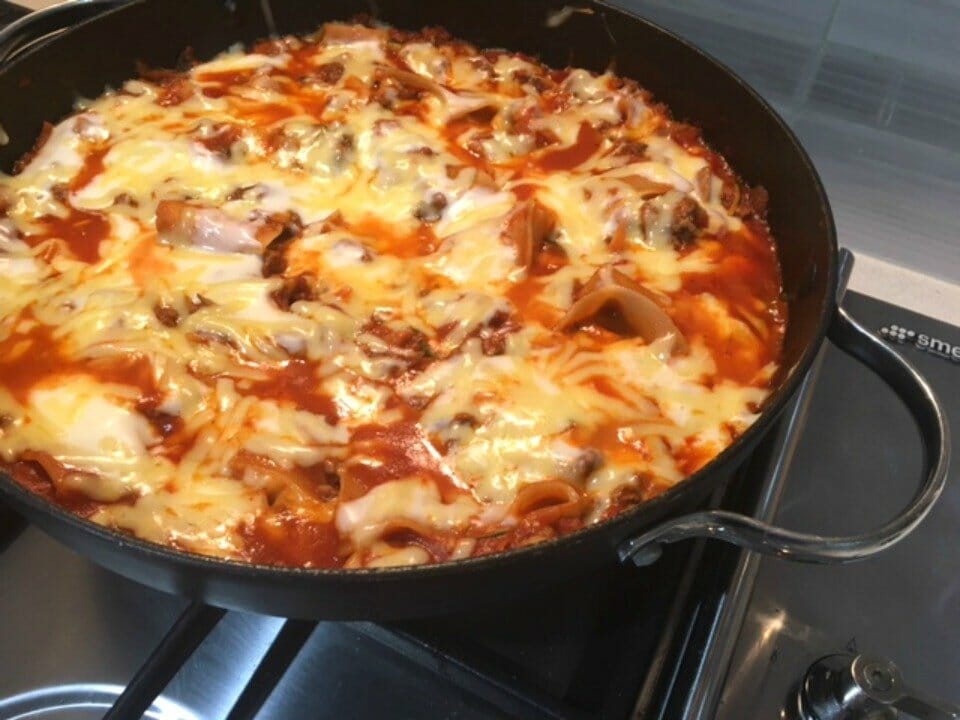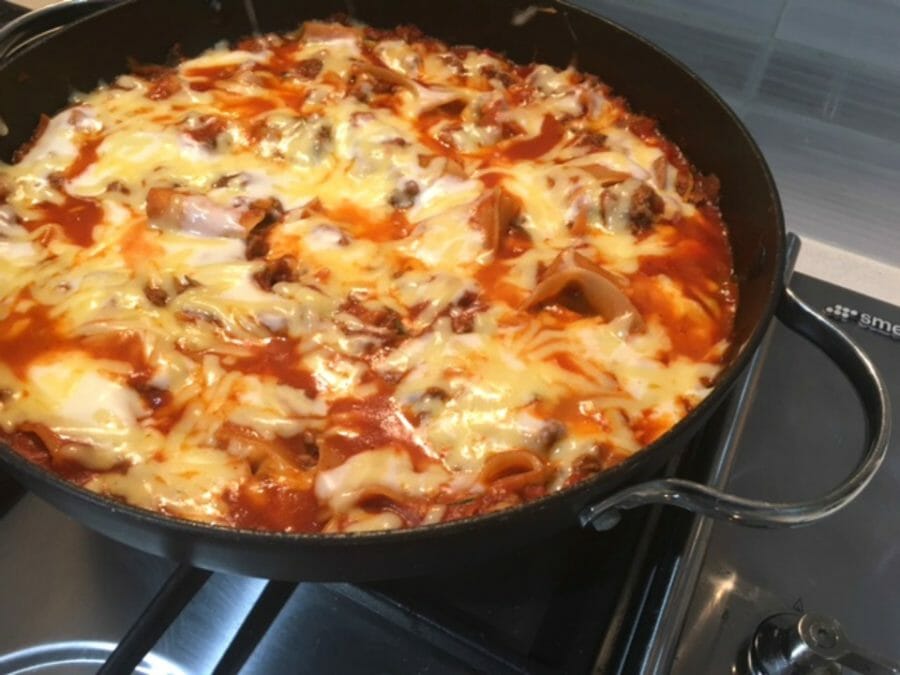 Get the recipe for Stovetop Lasagne here
Along with the 28 Day Weight Loss Challenge, Melanie has also embraced other Healthy Mummy products;
"I love the Super Greens and SKIN range! I don't like flavoured milks so can't do the smoothies but the Healthy Mummy app and recipe options are AMAZING!!"
Melanie has also found her the favourite way to exercise.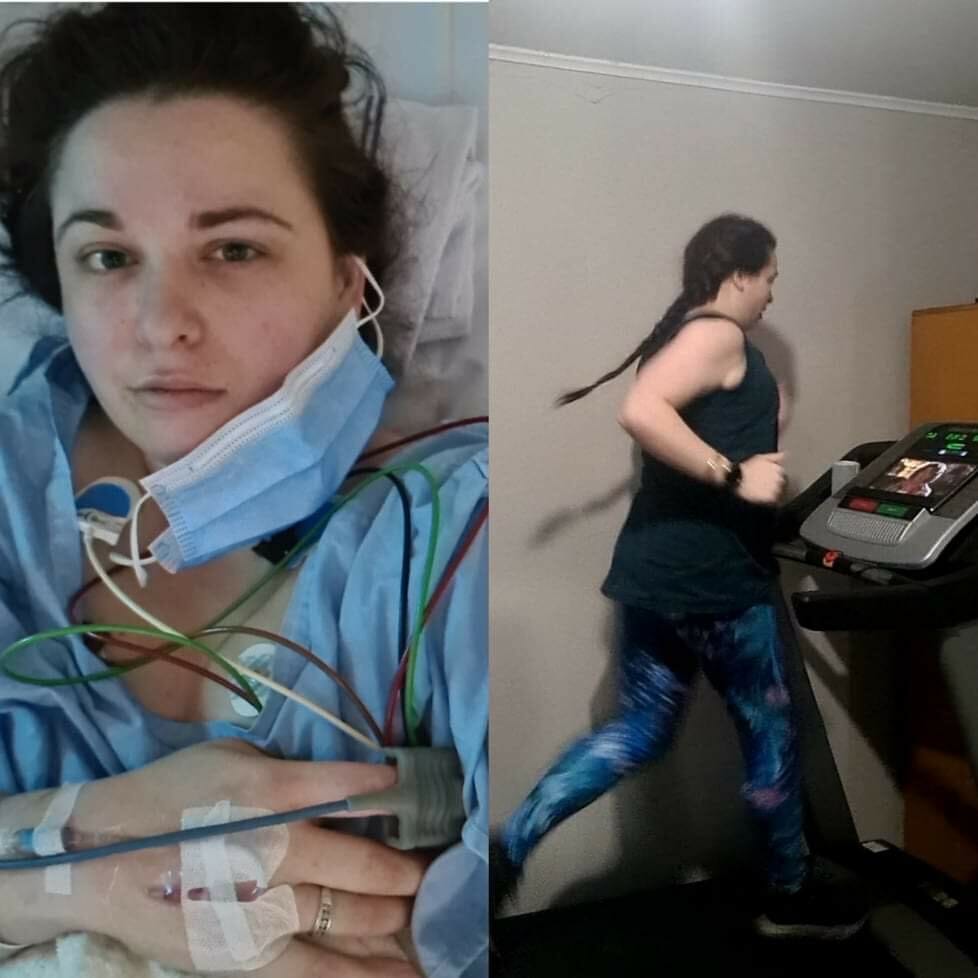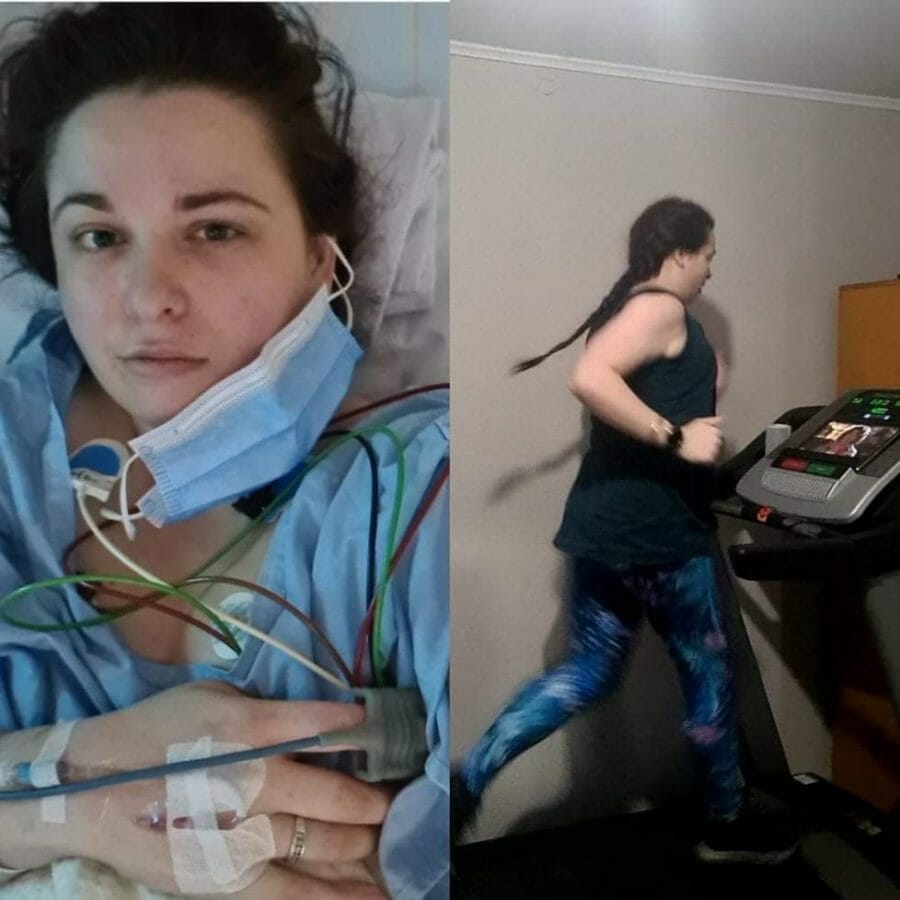 "My favourite work out is so simple. I load up my tablet and watch a few episodes on the treadmill! Its a workout that I don't even realise I'm doing. Low impact but effective. Chronic pain limits me a lot so this is an easy way to get it done!"
Melanie's TOP TIP
"Best tip is set small goals.. you WILL get addicted to the feeling of achieving the goals and you much more likely reach your end goal!"
Thank you for sharing your great results with us Melanie!
Join Melanie on the 28 Day Weight Loss Challenge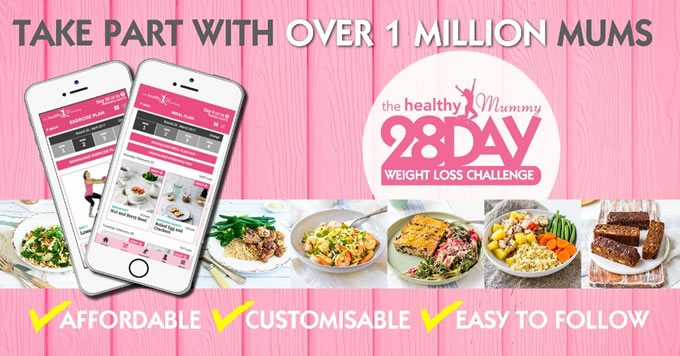 Want to shift your weight but feel like you have NO TIME in your day to exercise and eat healthily?That's where the Healthy Mummy's 28 Day Weight Loss Challenge can help.What do you get? You get access to:
28 days of at home exercise routines (no gym needed) – with video instruction
Customisable and breastfeeding friendly meal plans
Time-efficient exercises for busy mums – under 30 mins
Challenge combines Pilates exercises with interval and circuit training (HIIT)
Suitable for basic to advanced fitness levels.
Home to thousands of EASY-TO-MAKE recipes.
Find out more about joining the 28 Day Weight Loss Challenge.