Everything you need to know about water births
Would you consider a water birth? Here is everything you need to know about water births from what it is to the benefits and risks.
There is something calming about water, the sound, the look and the feel of it.
Would giving birth in water make the experience more peaceful and painless for you?
We discuss everything you need to know about water births so you can decide if you would want to have one.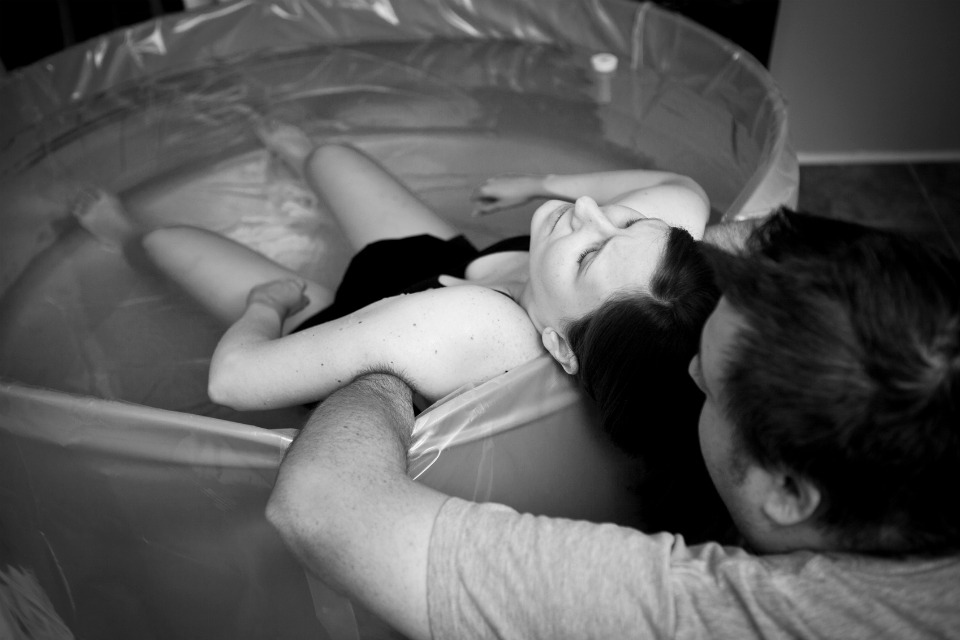 Would you consider a water birth?
What even is a water birth?
A water birth is where labour is had in either a bath or birthing pool filled with warm water.
Some mothers experience their labour and birth in the water and others choose to only have their labour in the water and delivery, separate.
Water births are usually conducted at home but some hospitals have the facilities to have a water birth.
What are the benefits?
Giving birth in water has its benefits. Like a warm bath or shower, the muscles are relaxed and it can be easier to cope with pain.
Keeping you relaxed will also help with your breathing during labour and make you take longer, deeper breaths.
It has also been found that water births can mean a shorter labour.
A study published in the latest Australian and New Zealand Journal of Obstetrics and Gynaecology found that women who gave birth in water were more likely to experience a shorter labour.
The women in the study experienced a shorter first (when the cervix opens) and second (when the baby is born) stages of labour, and a third stage (when the placenta is delivered) lasting 11 to 30 minutes.
They were also three times more likely to avoid suffering a major tear in the perineum region!
What are the risks?
A Cochrane systematic review found that there was NO evidence of increased risks to the mother or baby from labour and/or birth in water.
When the baby is delivered, it does not breathe underwater as it is still attached to the cord. Ensuring the water temperature of the pool is at 36-37°C will help the chances of the baby to not breathe underwater.
Making sure the water is clean will also ensure there is no infection to the mother and baby.
When to NOT have a water birth
High-risk pregnancy
Premature babies
Having multiple babies (this is your choice though!)
Complications during labour in the water birth, such as bleeding, baby in breech position, slow labour, high blood pressure
Be prepared that your birth may not go as planned and try and stay as open to change as possible. Writing a birth plan can help you determine what you want and what you want to happen in certain circumstances.
Here are 10 tips on how to write a good birth plan.
Show your birth plan to your Midwife or Doctor at one of your antenatal appointments (ideally before 36 weeks) so you can discuss your choices and any changes that may need to be made.
The Healthy Mummy Complete Pregnancy Pack
There are many things in pregnancy you can't always control (like your birth plan, stretch marks), you CAN make sure you take charge and monitor your nutrition.
In order to help you have the healthiest possible pregnancy, we have created The Healthy Mummy Complete Pregnancy Pack.
This pack contains:
1 x Healthy Mummy Pregnancy Smoothie Tub 

1 x Healthy Pregnancy Eating & Exercise Plan Book
1 x Healthy Mummy Super Greens
1 x Healthy Mummy Scoop
To learn more about this pack (and the products included) click here.