FREE Healthy Easter recipes ebook
Easter is a lovely time of year as the seasons are changing and we can get together with family and friends, sharing meals and enjoying time with kids.
We've put together a range of healthy recipes that you can choose from to prepare for your Easter celebrations.
With ideas for main meals and sides for family lunches or dinners, healthy chocolate recipes so you can indulge in sweet treats, while still following your healthy lifestyle goals.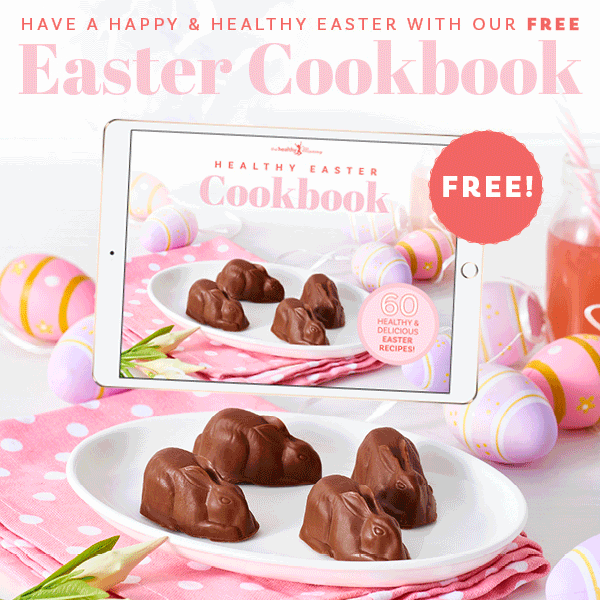 Just because there are chocolate Easter eggs everywhere at this time of year, it doesn't mean you have to miss out on all the fun. Eating healthy, fresh foods and spending time with your family is what an enjoyable life is all about.
We hope you enjoy the recipes and ideas we've put together and that they encourage you to have a healthy, fun family Easter.
Don't fall off the health wagon this Easter with these tips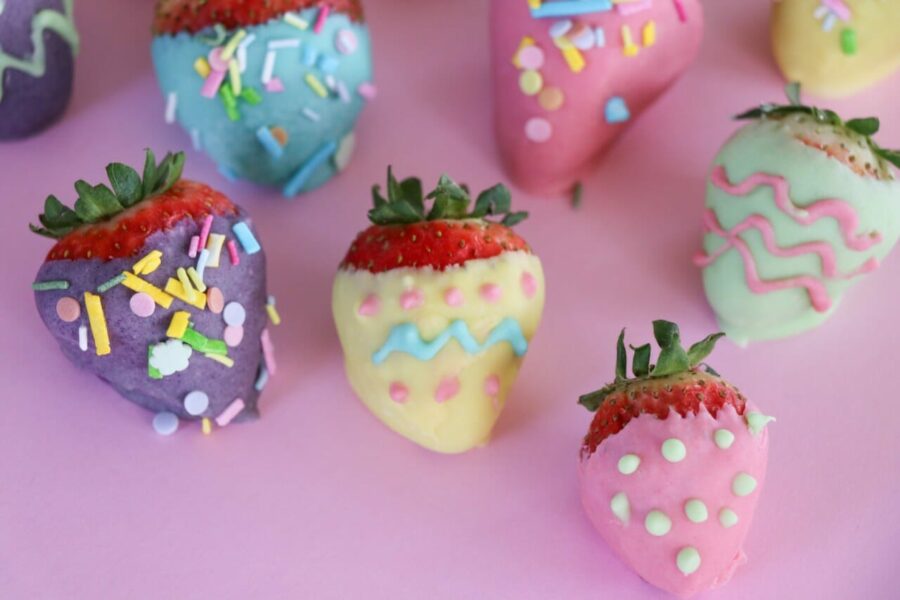 1. Keep up your routine
If you have regular exercise planned, then continue with your plans over Easter. Still attend your gym session, complete your fave workout video, meet up with your personal trainer or complete your at-home exercise routines. Getting your exercise in before you prepare a family lunch will give you loads of energy for the day ahead.
2. Don't let the kids have all the fun
Opportunities for incidental exercise are in abundance during holidays like Easter, so get out there and play, swim, bike ride, slip 'n' slide. Finding ways to have fun while exercising is key to keeping motivation levels high.
3. Don't plan too much
You don't have to say "yes" to every Easter event you are invited to. Keeping your schedule to a minimum will help you reduce your stress and give you more time for more important things – like time with your family.
4. Don't lose sight of the big picture
Even if you do end up indulging a little more than you usually would over Easter and possibly feeling as if you're in a chocolate egg coma, don't lose sight of your goals and don't forget how far you've come. Bumps in the road are to be expected but don't let them knock you completely off course.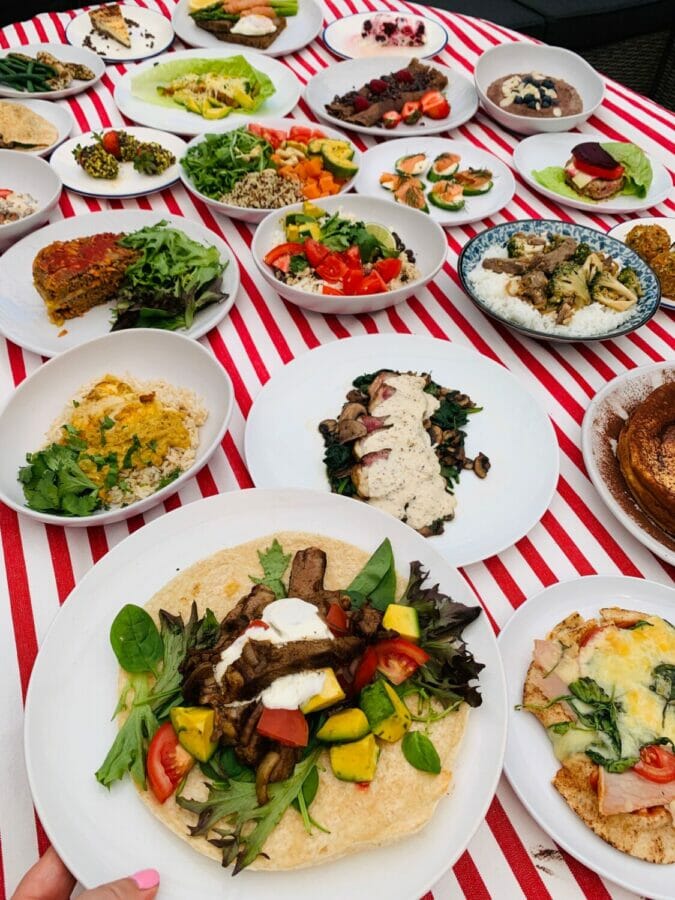 5. Choose healthy recipes
Here are some of our top choices recipes that you can make rather than reaching for a bag of Easter Eggs (and they probably taste a whole lot better and are definitely better for you).
For those who are signed up for the 28 Day Weight Loss Challenge you can choose from a number of delicious, healthy meals in the recipe hub.
Look for the Gluten Healthy Eating Hot Cross Buns, the Almond & Cacao Fudge (which turns out like a block of fudgey chocolate), the Clever Chocolate Mousse (a rich, chocolate dessert that uses avocados and you wouldn't even know!) or the Chocolate Bliss Balls (just like popping an Easter Egg in your mouth but loaded with goodness, not guilt).
You can also find a huge selection of chocolate and sweet recipes in The Healthy Mummy FREE recipe hub. 
Try the French Chocolate Cake when you're enjoying a family meal this Easter, a delicious after-dinner treat, or Make These 3 Ingredient Chocolate Fruit & Nut Bites, which would make perfect gifts for family and friends rather than the choices found on the supermarket shelves.
For something really decadent, make the Secret Ingredient Indulgent Chocolate Fudge and serve it as an afternoon snack or to share with the kids rather than loading them up on too much processed sugar.
But Easter isn't all just about chocolate. It's also about getting together with your family and friends and having some time out.
When choosing recipes to make for everyone or to take to a BBQ over the Easter break, think healthy and easy.
Try the Slow Cooked Leg Of Lamb for Easter Sunday lunch and serve it with a great salad or some roast vegetables.
If going to a BBQ or a friend's house for a meal, take a selection of homemade dips or healthy snacks.
Good Friday is traditionally a day to eat seafood and that's great as it's really good for you. So try the Fish with Butter Sauce & Apple Coleslaw from the 28 Day Weight Loss Challenge.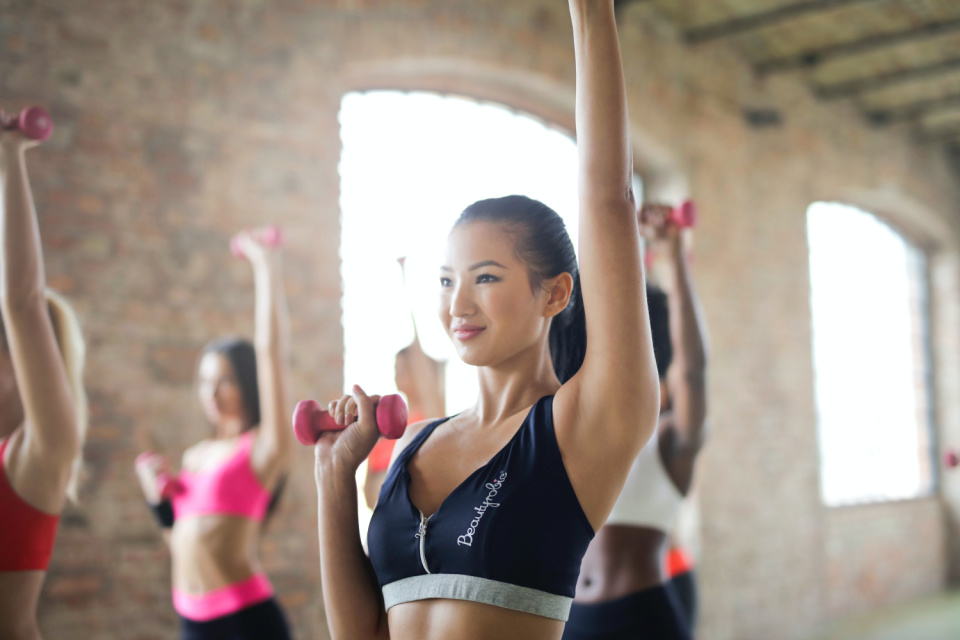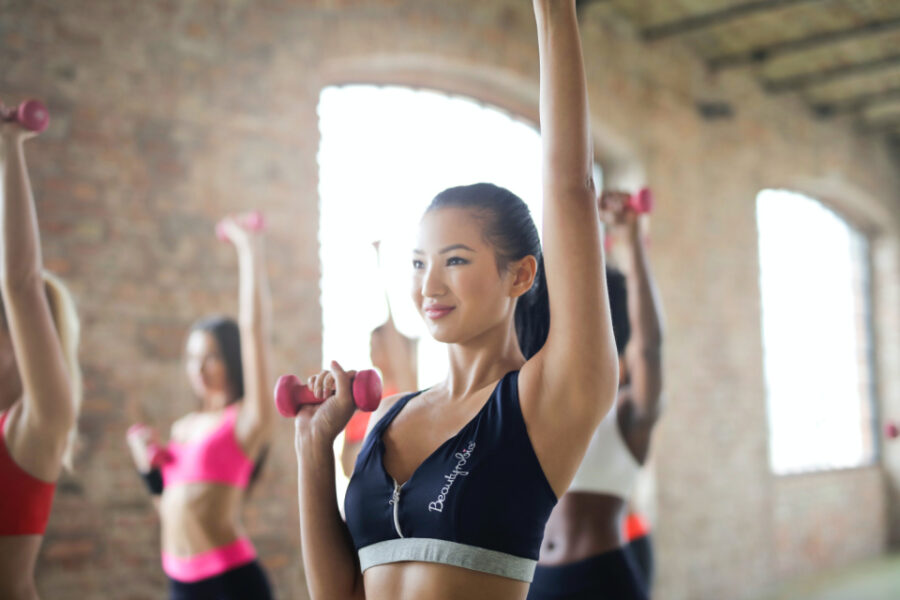 6. Get Moving
You can also include some exercise over the Easter long weekend.
Get up in the morning and go for a walk or run and enjoy the change of season weather.
Do an exercise routine from the 28 Day Weight Loss Challenge before you get into the Easter activities and then you'll feel really motivated to continue with your healthy weight loss plan.
Get the whole family involved with some exercise – go down to the beach for a walk or play a game at the park and you'll not only be exercising but also doing what Easter is all about – spending time with people you love.
Remember that eating well to lose weight doesn't mean you need to deprive yourself of all your favourite foods. Just choose a healthier alternative and eat in moderation so that you can easily participate in the Easter celebrations and have a great time with your family and friends.
Calories in Easter eggs – what you need to know.
Happy Easter!
More about the Healthy Easter recipe ebook
To help you STAY ON TRACK over Easter, we've put together an eCookbook with a RANGE OF HEALTHY EASTER RECIPES so you can indulge in sweet treats while still following your healthy lifestyle goals.
Inside, there are ideas for main meals and sides for family lunches or dinners, and healthy chocolate recipes so you can indulge in sweet treats, while still following your healthy lifestyle goals.
Download your FREE Healthy Easter Cookbook by entering your details below.