5 Delicious and Healthy Dips All Under 200 calories!
Store bought dips can be full of fat, salt and calories. These 5 healthy dips from the 28 Day Weight Loss Challenge make the perfect snack.
Dips can be a blessing and a curse.  Some store bought ones are often laden with high fat and calorie ingredients as well as extra salt, sugar and additives. Plus those ones are usually extremely moorish, so without even thinking,  it's easy to go in for seconds, thirds or fourths!
However, dips are also super easy to make at home, can be full of whole foods and nutritious ingredients, and make for a great low calorie, energy boosting snack when paired with the right dippers like veggie sticks. Plus they can be a great addition if you're hosting a party or to take as a contribution if you're a guest at one.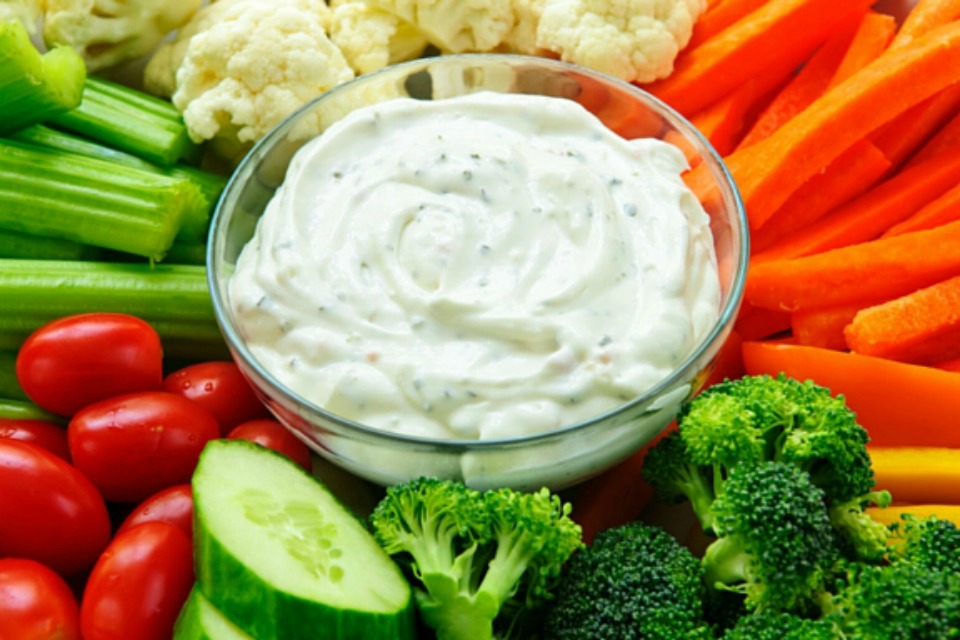 The 28 Day Weight Loss Challenge has heaps of easy and versatile dip recipes that you can use on your health and weight loss journey.
Try these 5 DELICIOUS and HEALTHY Dips on for size!
These are SOOOOO good, you (or your guests)  won't even realise they're healthy.
Carrot Cake Dip – 102 calories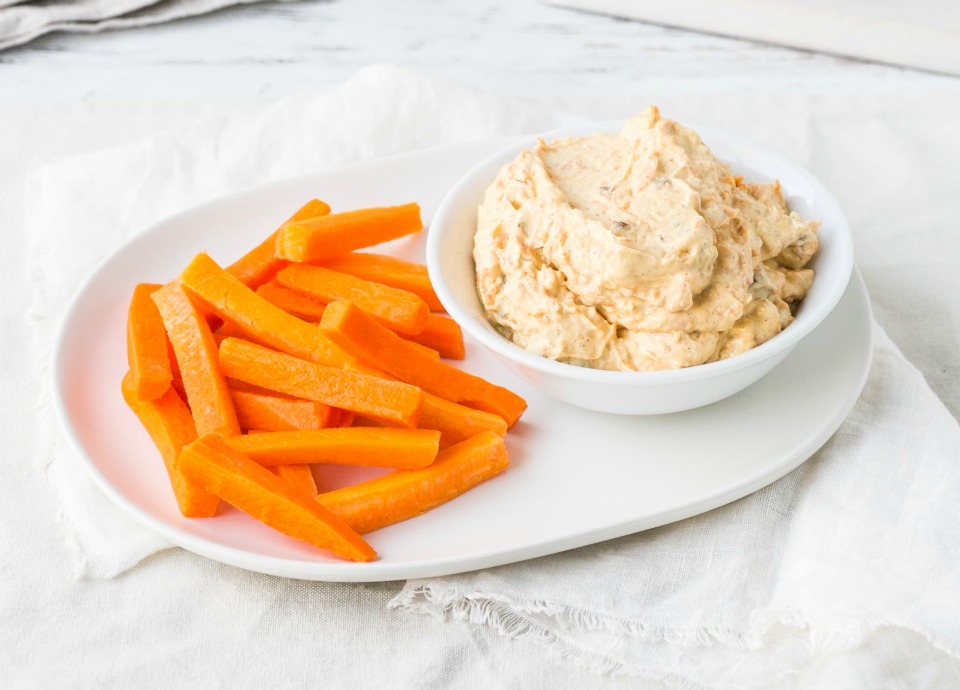 This is a seriously tasty dip that is really popular with kids as well as adults.  The sweetness from the carrot, orange and dates pair perfectly with the light cream cheese.
Tasty Tuna and Cannellini Bean Dip – 99 calories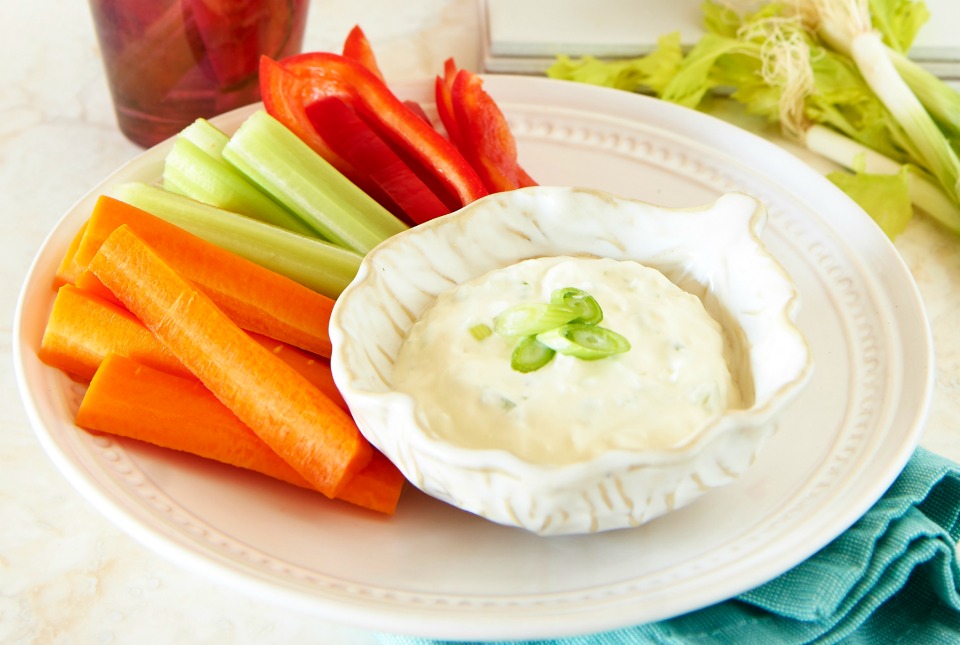 This easy to make dip only has 5 ingredients and is a great little dip for entertaining. This recipe serves 8 at just 99 calories.
Spicy Guacamole – 118 calories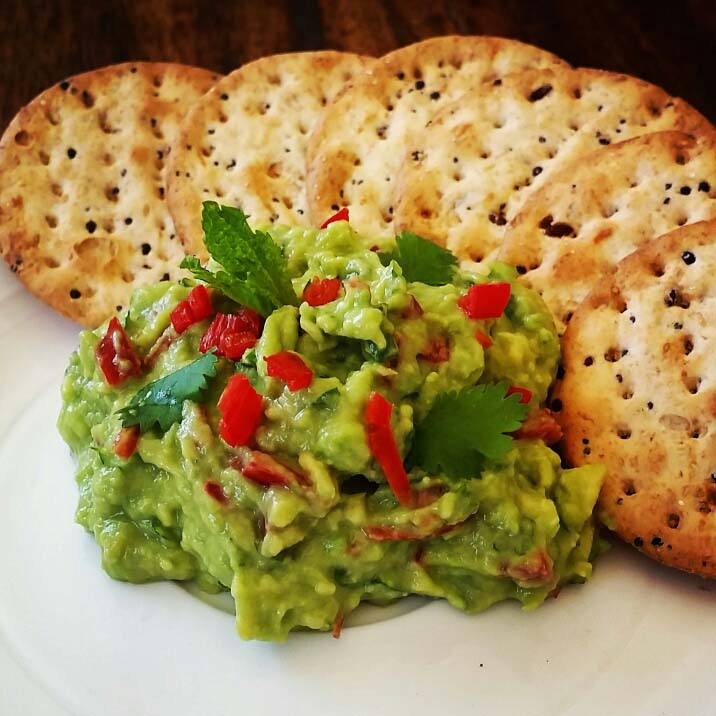 What's not to love about guacamole?! Avocados have healthy monounsaturated fats, soluble fibre and are low in carbs and great for weight loss. Adjust the chilli factor to suit your tastes.
2 Ingredient Dip – 200 calorie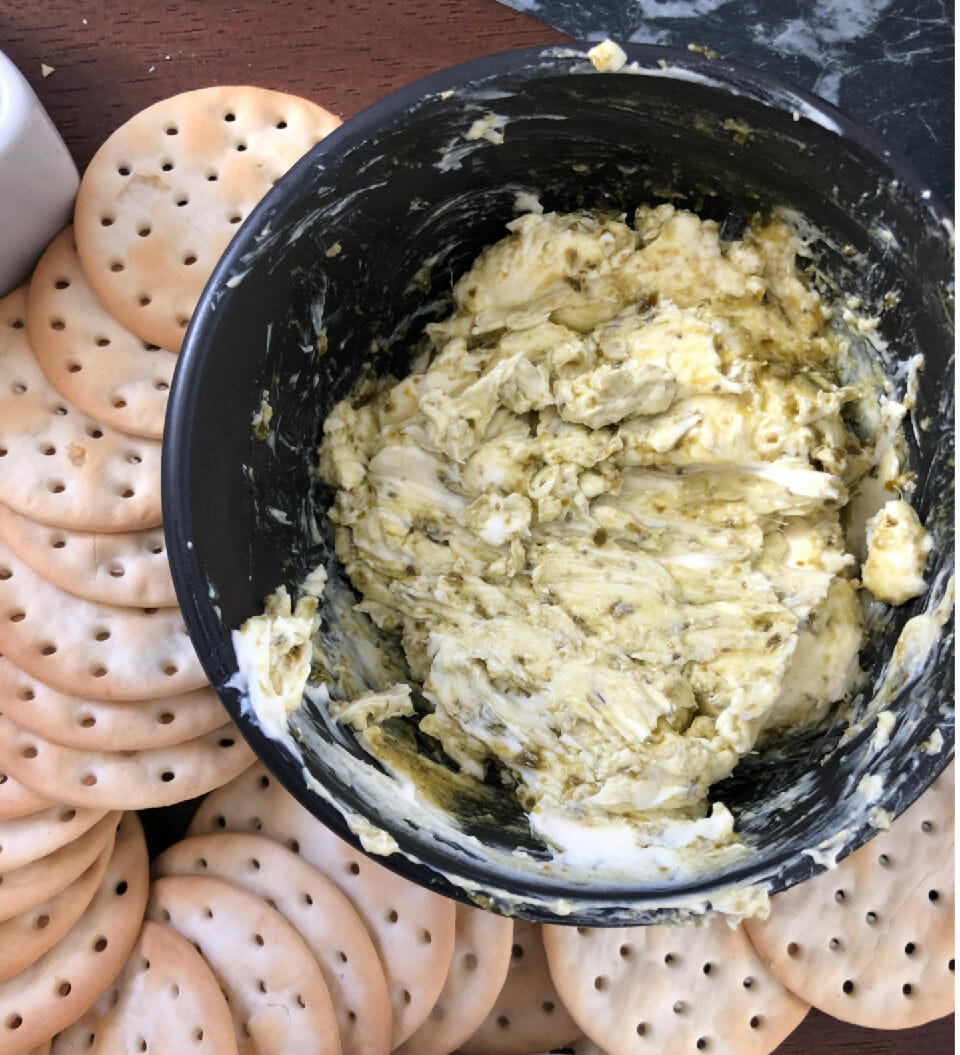 It's often the simple ingredients that are the best! And this 2 ingredient dip is no exception. It's delicious! Can you guess what's in it?
Healthy Homemade Hummus – 140 calories
We had to include a classic hummus recipe in this list! And this one's a winner. Plus this recipe gives you the option to add different ingredients to suit your tastes.
Why not get some healthy dips on your next grazing platter?
How to prepare a budget grazing platter to entertain a crowd.
Want more recipes? Join our 28 Day Weight Loss Challenge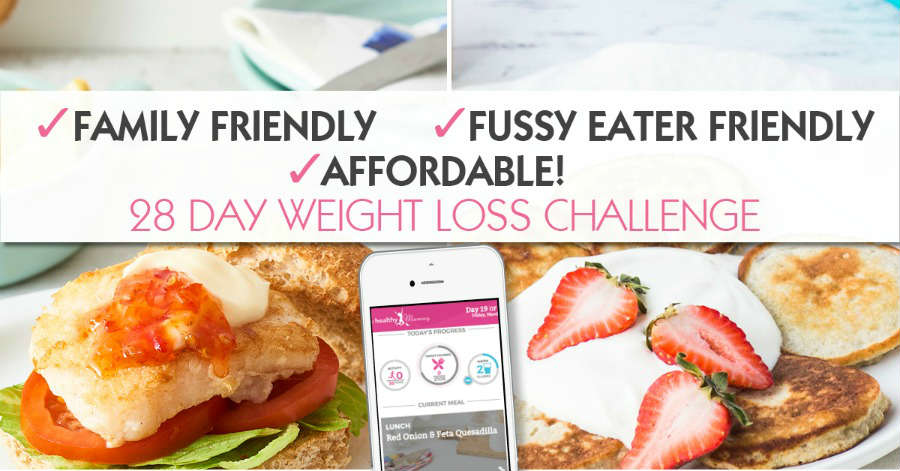 Join the thousands of mums on the 28 Day Weight Loss Challenge tackling and ACHIEVING their weight loss goals.
Whether you have 5 kilograms to lose or 35 kilograms to lose – The Healthy Mummy is here to SUPPORT YOU and your PERSONAL WEIGHT LOSS JOURNEY.
Our Challenge entails: 
28 days of at home exercise routines (no gym needed) – with video instruction
Customisable and breastfeeding friendly meal plans
Time-efficient exercises for busy mums – under 30 mins
Challenge combines Pilates exercises with interval and circuit training (HIIT)
Suitable for basic to advanced fitness levels.
Home to thousands of EASY-TO-MAKE recipes.
To find out more on the 28 Day Weight Loss Challenge click here.