10 BUDGET Snacks all under 60 cents per serve!
We've pulled together 10 delicious and healthy snack recipes that are all under 60 cents per serve. In fact, some are as low as 25 cents per serve.
If you're serious about losing weight, it's important to plan for healthy snacks to get you through your day. You don't want to feel deprived either, so having some really yummy low-calorie snacks prepped and ready to go will ensure you stay on track with your weight loss goals.
Plus, in this current climate where grocery costs are on the up,  you don't want to be spending a fortune on ingredients for expensive snacks that are going to blow out the family shopping bill. We want low calorie AND low budget snacks!
That's exactly where the Healthy Mummy can help! As part of the 28 Day Weight Loss Challenge we design meal plans with main meal and snack recipes for you that are not only healthy and delicious but also budget friendly.
We've pulled together 10 delicious and healthy snack recipes that are all under 60 cents per serve. In fact, some are as low as 25 cents per serve!
Check them out here

10 Healthy Low Calorie AND Low Cost Snacks
1. Peanut Bubble Crunch $0.28 and 128 calories per serve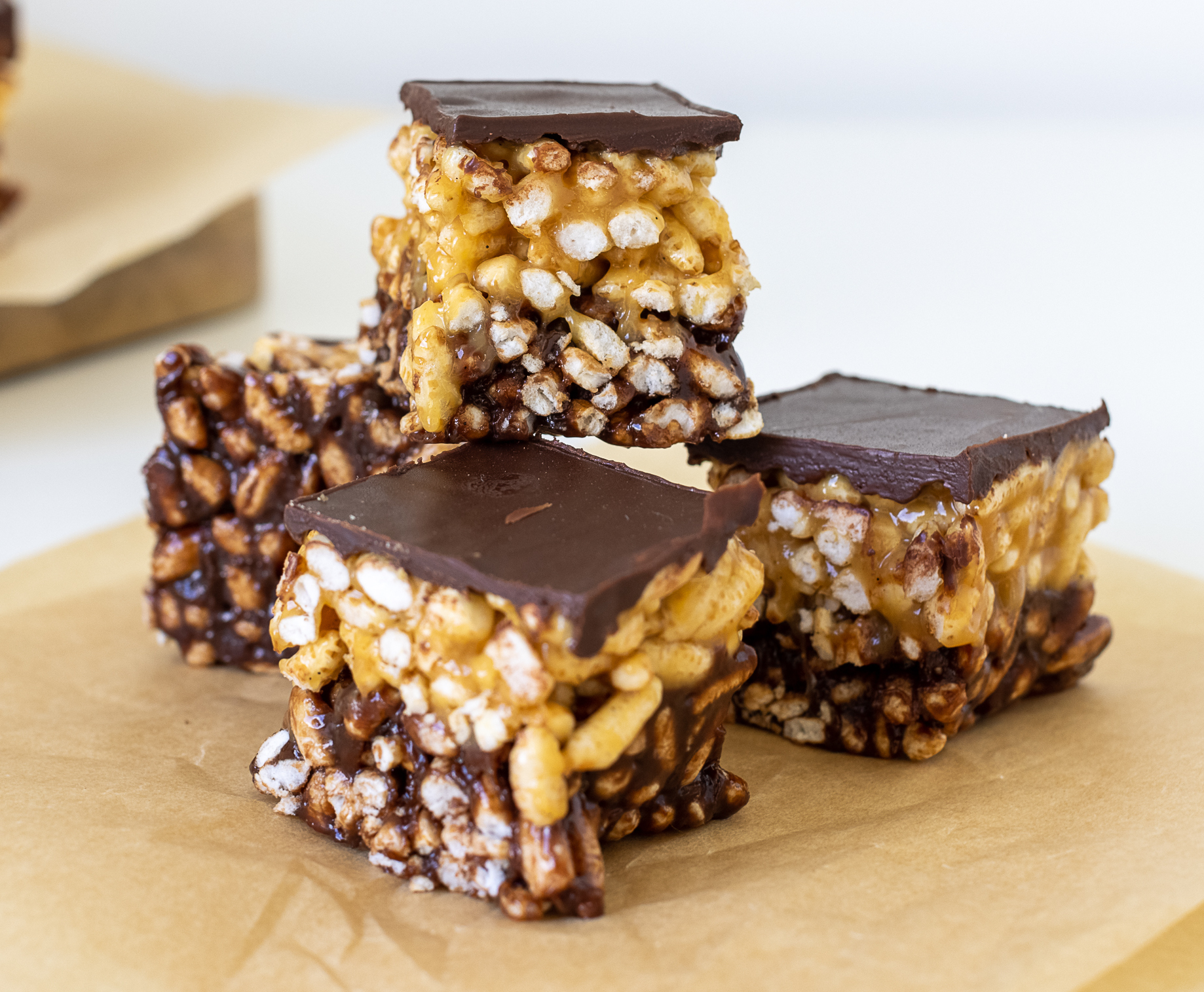 This is a super popular snack for kids and adults alike! With rice bubbles, peanut butter and chocolate, you won't believe this a healthy snack and just 124 cals per serve.
2. Cookie Dough Bliss Balls – $0.25 and 82 calories per serve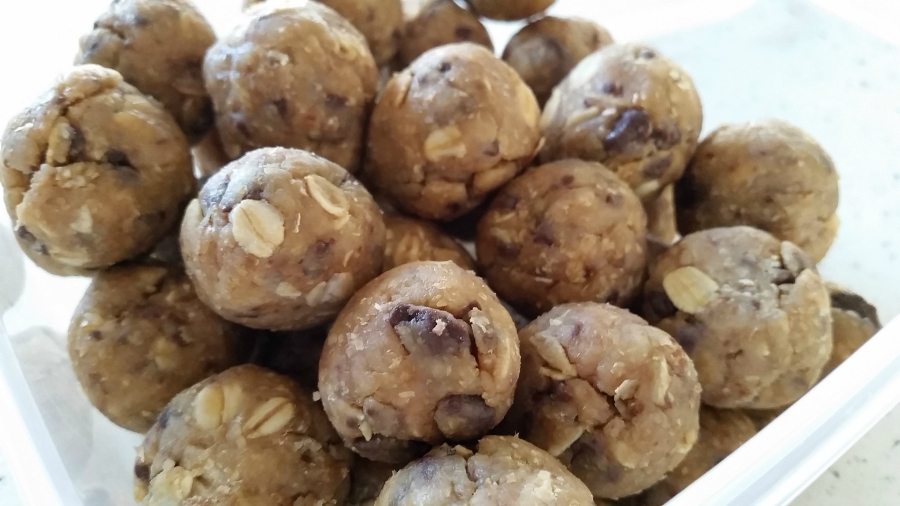 These really do taste as good as they sound! With quality wholesome ingredients like almond meal, raw honey, and coconut oil, this will be a snack you'll want to make again and again.
3. Banana and Strawberry Bread – $0.60and 163 calories per serve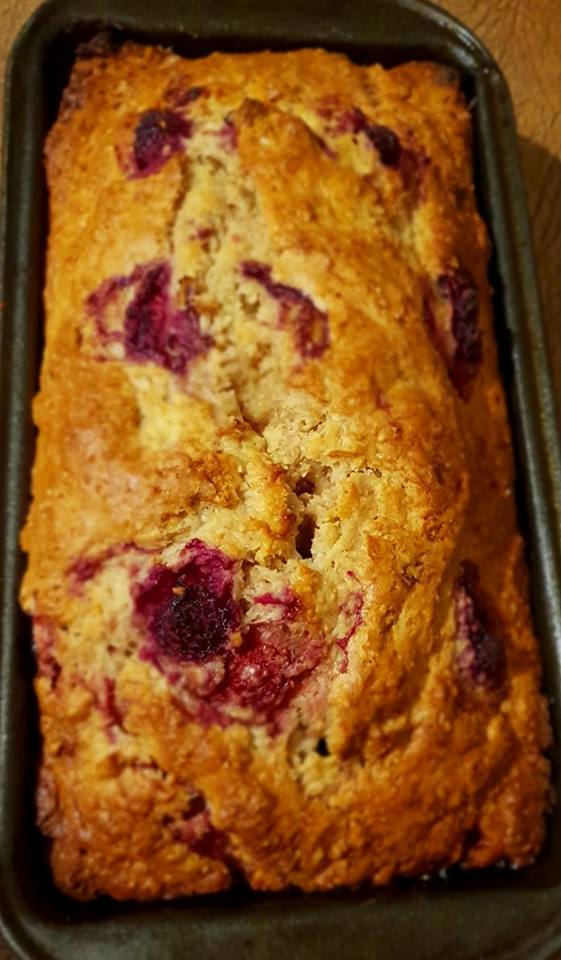 This is a great recipe to make in bulk, slice and store in the freezer for a delicious snack when cravings strike.
4. Simple Panna Cotta – $0.57 per serve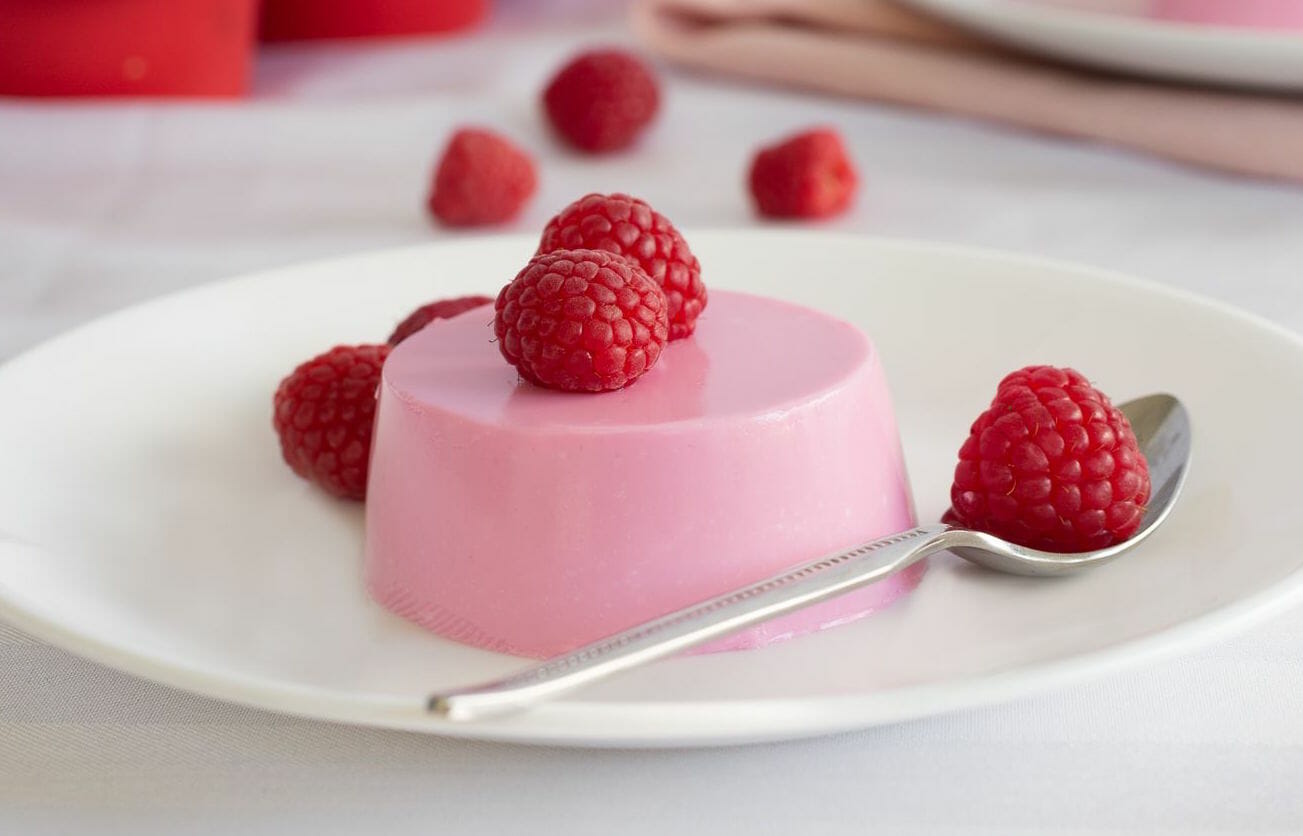 This two ingredient dessert or snack is an absolute winner! No wonder mums rave about it. Change the flavour of the jelly and play around with different toppings to suit your tastes.
5. Savoury Spaghetti Bites – $.60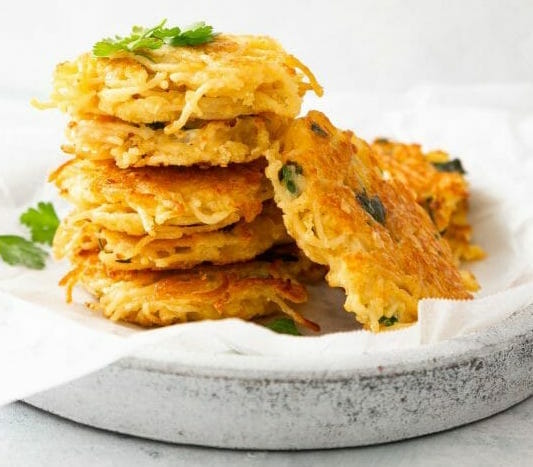 Love a savoury snack rather than a sweet one? Then you'll love these spaghetti bites. They're super easy to make with some left over spaghetti and you can mix and match with ingredients to suit your tastes.
6. Weetbix Balls – $0.25 and 157 calories per serve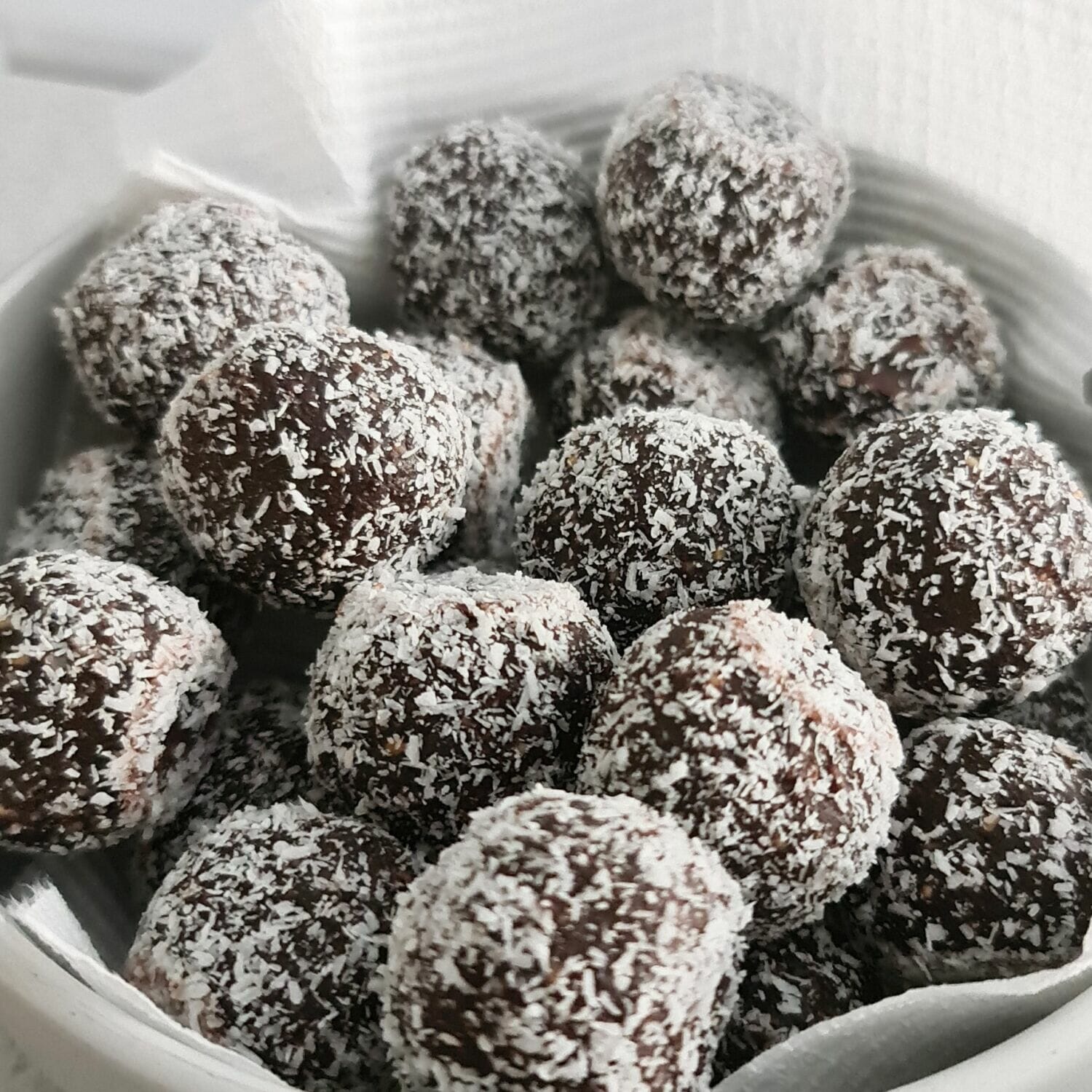 A twist on the ever popular Healthy Chocolate Weetbix Slice, this recipe comes in ball form and makes for the perfect low calorie and low cost snack.
7. Chocolate Coconut Slice – $0.40 per serve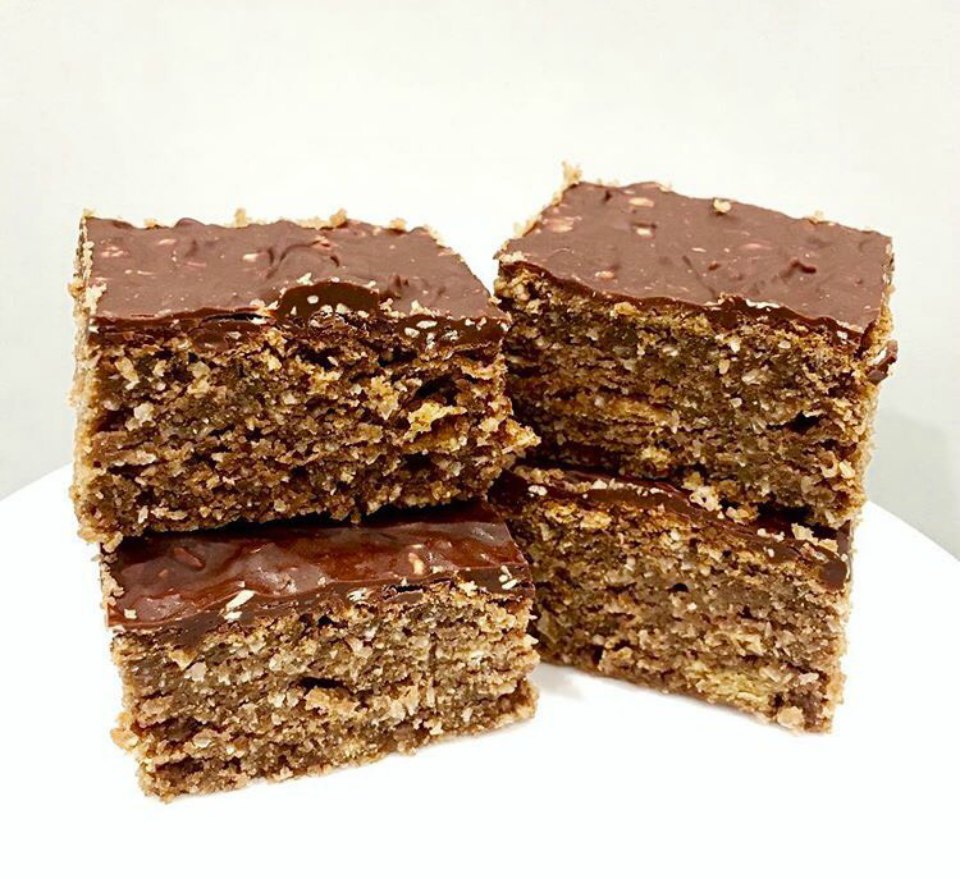 If you're needing a mid morning or afternoon pick me up, then this yummy chocolate coconut slice is for you! And best of all it won't ruin your weight loss plans.
8. Frozen Vanilla Fudge – $0.47 and 293 calories per serve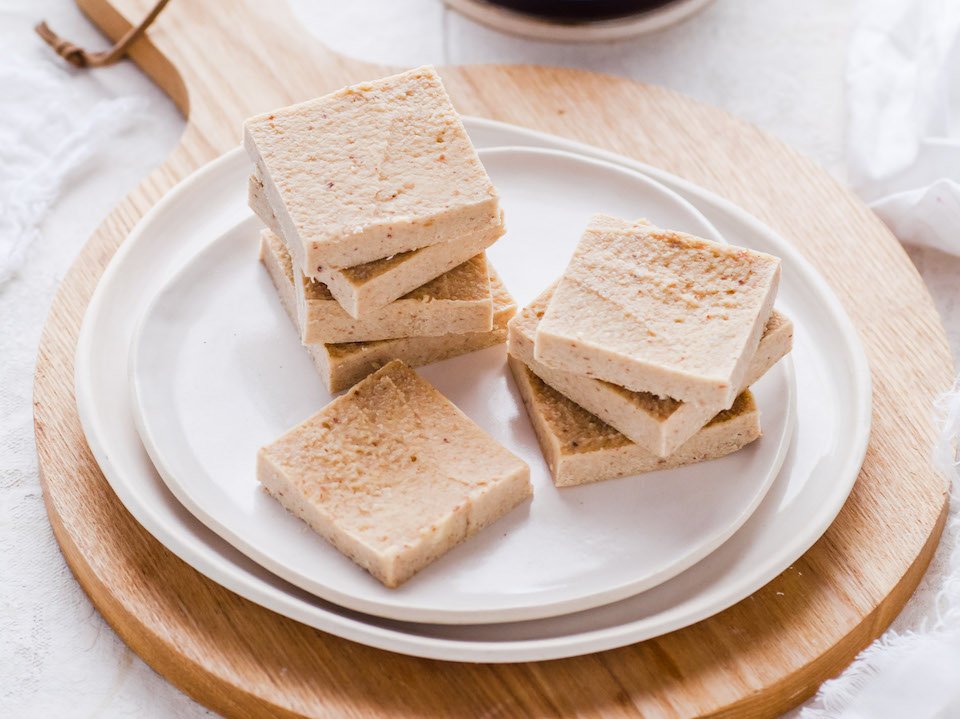 This is like a dairy free 'ice cream' alternative. Whats mroe, this frozen vanilla fudge only has four ingredients. Having a batch in the freezer means you'll always have healthy snacks on hand.
9. Coconut Berry Ice Blocks – $0.38 and 74 calories per serve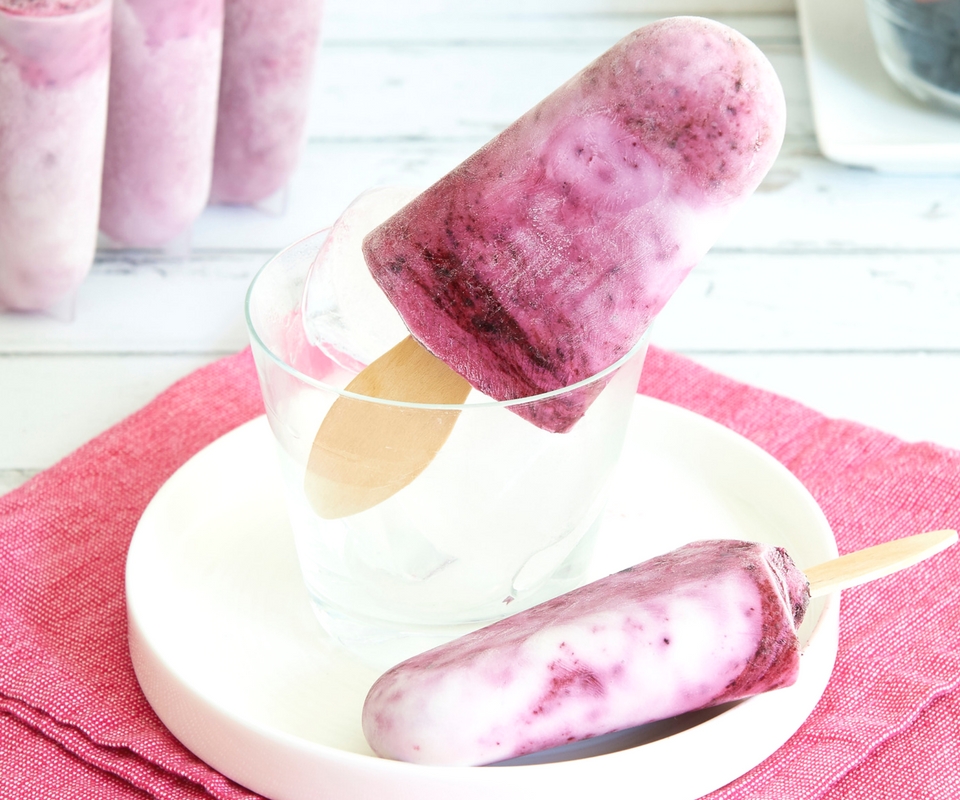 OMG yum! This recipe couldn't be simpler to knock together and keep in the freezer for a low sugar snack on a warm day. The kids will love them too!
10. Snickers Protein Balls $0.20 and 168 calories per serve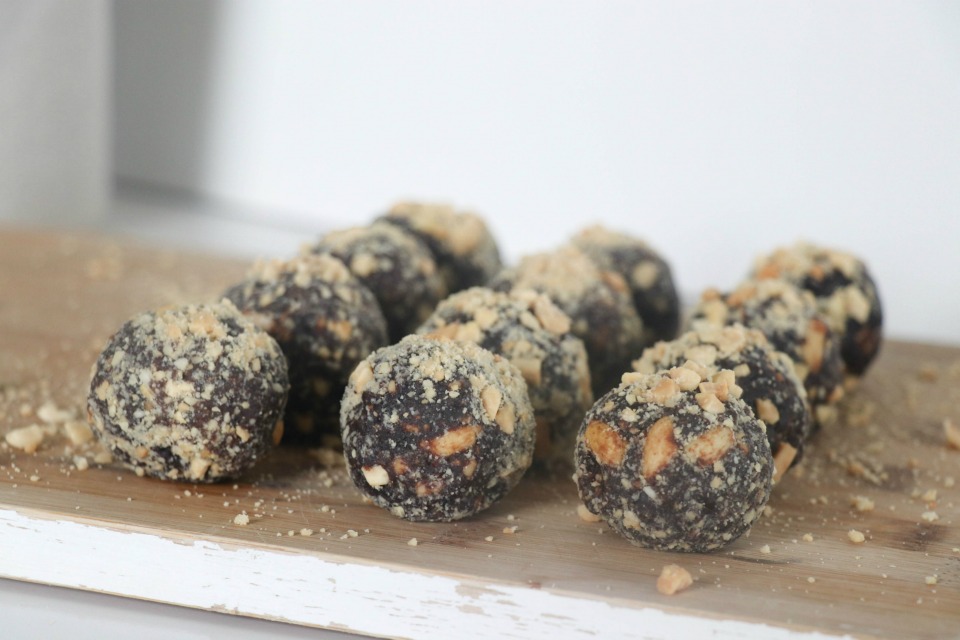 This high protein snack is really filling and the perfect go-to when cravings hit. This recipe makes 10, so why not freeze some for a quick and easy snack to grab throughout the week?
10 budget foods to store in your pantry for quick, nutritious meals
These mums share their AMAZING shopping, meal prep and budget tips to help you save thousands!
Meanwhile, check out these 5 sweet snacks from just 28c per serve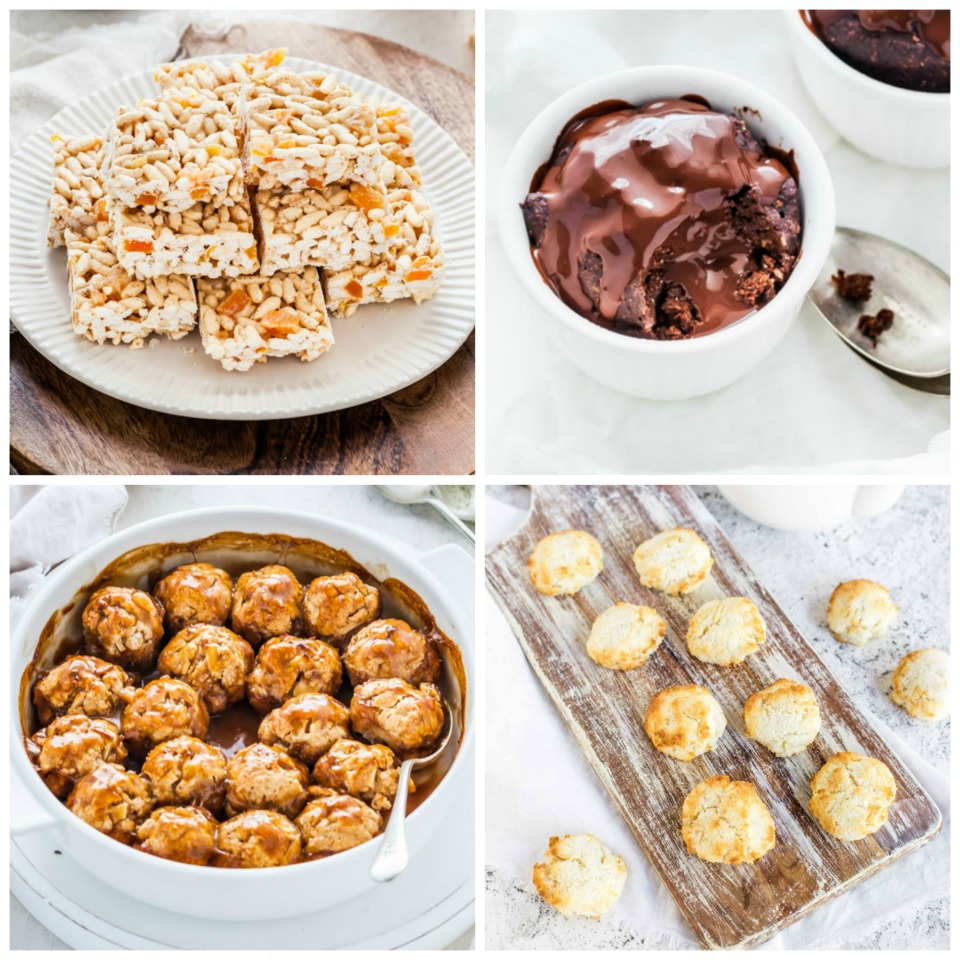 With the 28 Day Weight Loss Challenge you can make so many snacks on a budget. As you can see below, one is as low as 28c per serve, that's a seriously low cost budget recipe for you to make!
These snacks are really affordable, unlike store-bought snacks that can be quite costly!
1) Rum & Raisin Chocolate Lava Cake
$1.30 per serve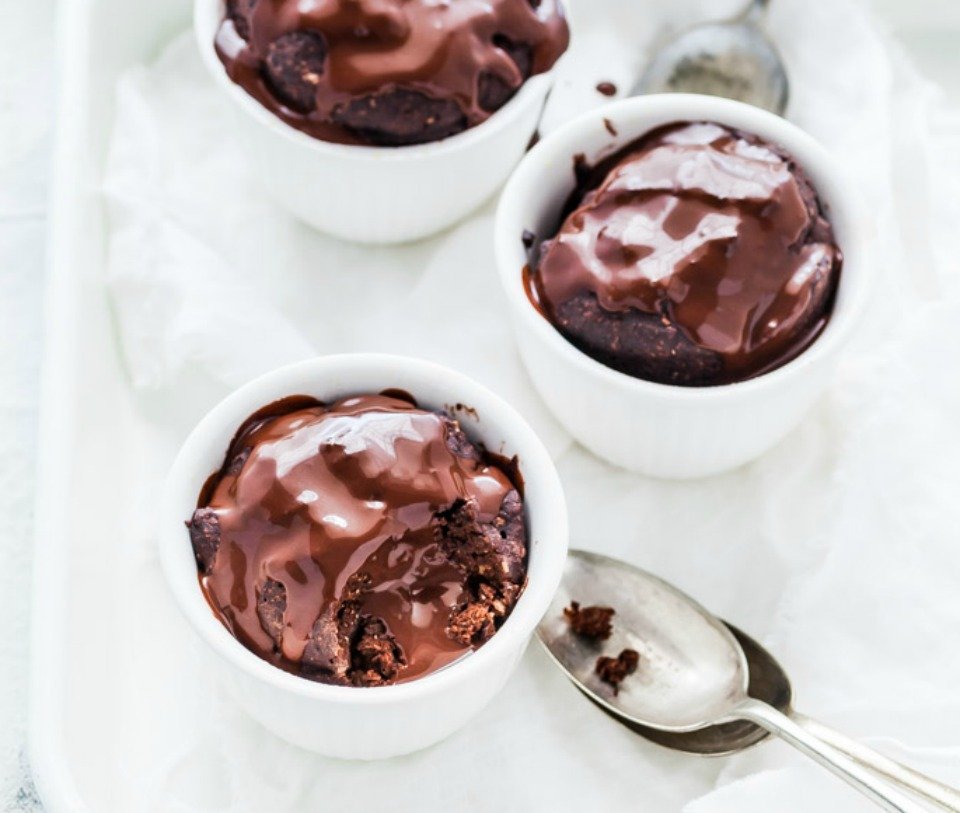 This feels like SUCH an indulgent dessert, and at just $1.30 per serve, you can enjoy it knowing that you are saving your pennies.
Compared to the less-than-healthy desserts sold at the supermarket, this is much better for you and doesn't compromise on taste.
2) Vegan Dumplings with Salted Caramel Syrup
35c per serve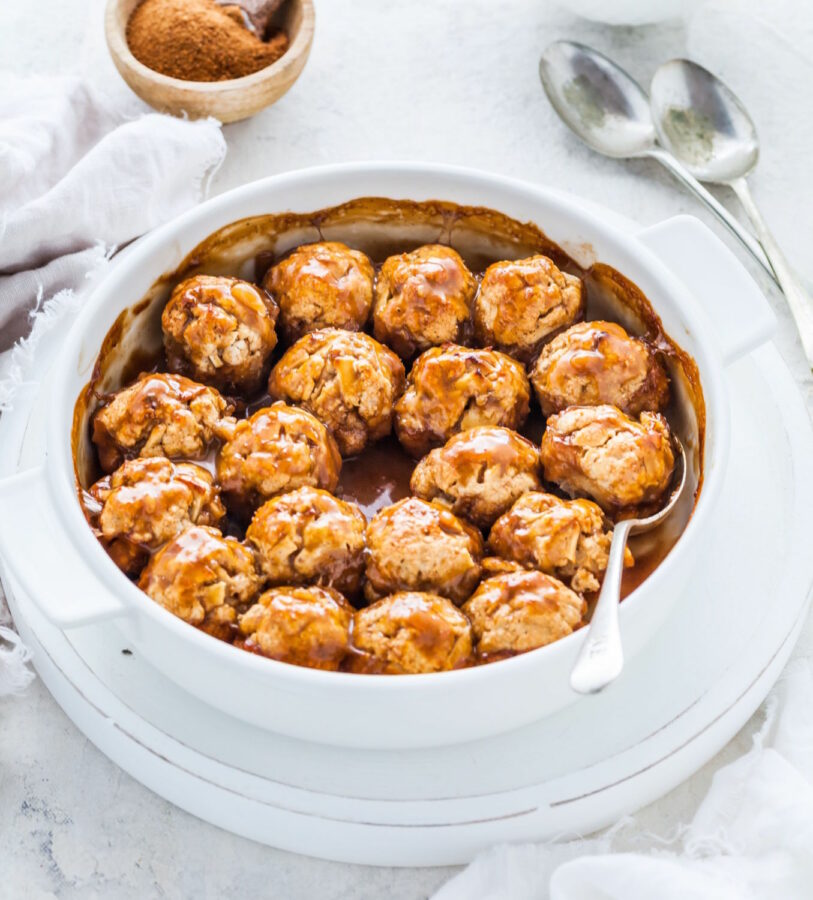 Want to cook a healthy dessert for friends or the whole family? This sweet and sticky option from the 28 Day Weight Loss Challenge ticks all the boxes. Tasty? Check. Impressive? Check. Budget friendly? Double check.
3) Coconut & Almond Macaroons
54c per serve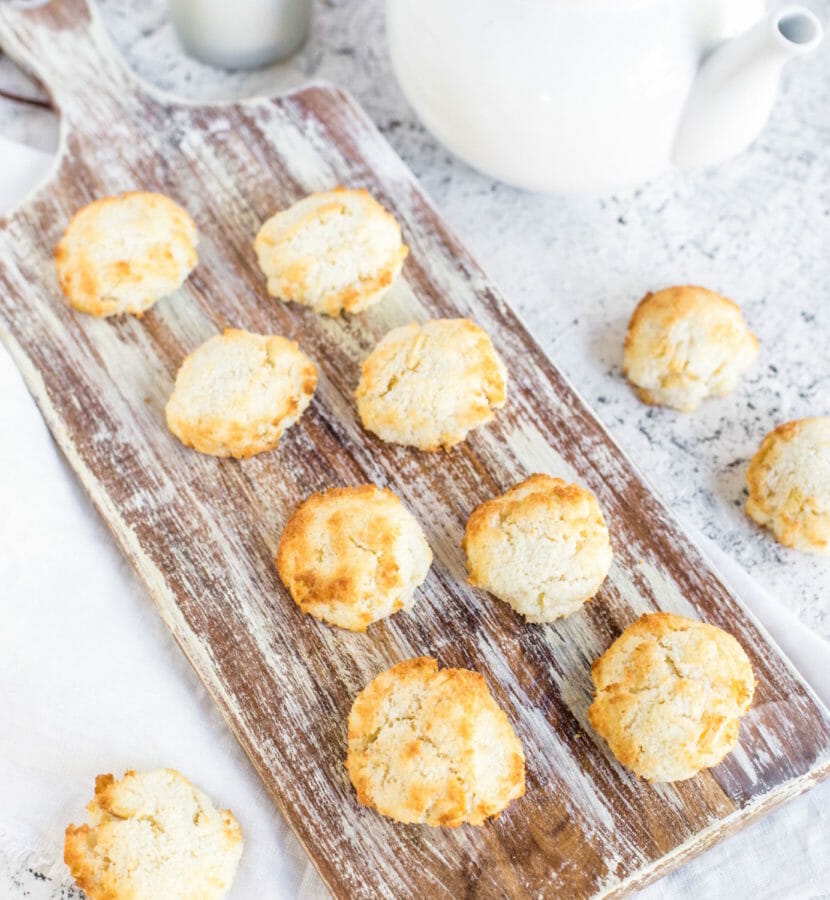 Both dairy AND gluten free, these delicate little biscuits are perfect with a cup of tea. With only six ingredients, they're also a cinch to prepare. try our delicious macaroon recipe!
We have hundreds of dairy free and gluten free recipes on the 28 Day Weight Loss Challenge.
4) Vanilla Slice
32c per serve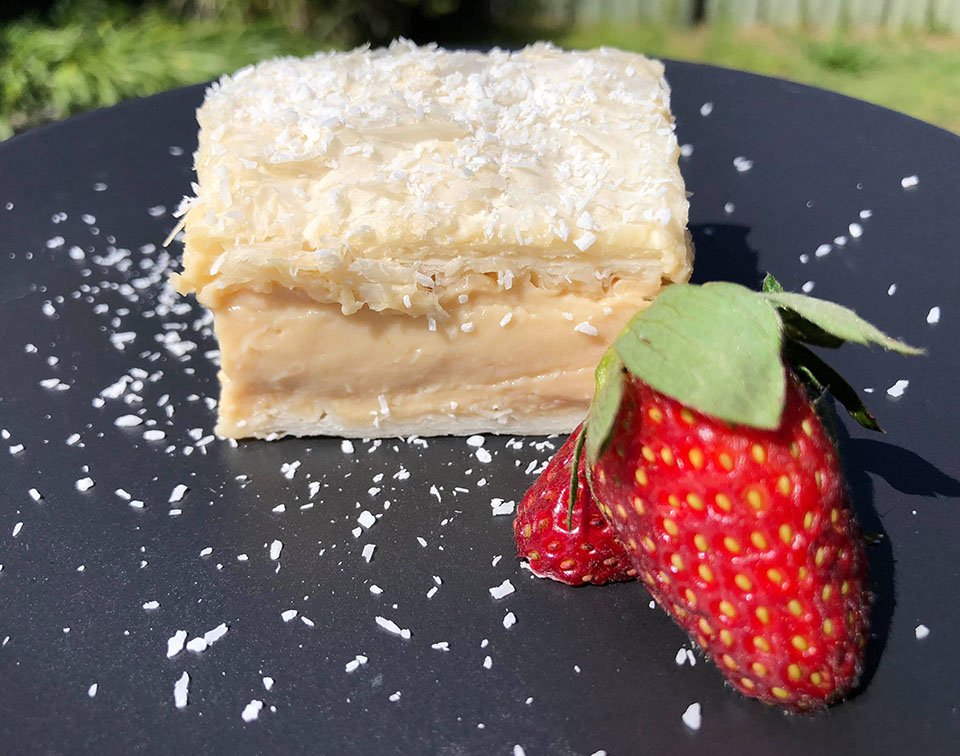 No need to hit the bakery for a sweet pastry snack when you can prepare your own at home for just 32c each!
This recipe serves 16 so it's perfect to prepare as a healthy snack for the week, or for when friends are coming to visit (or hungry kids!).
5) White Chocolate & Apricot Slice
28c per serve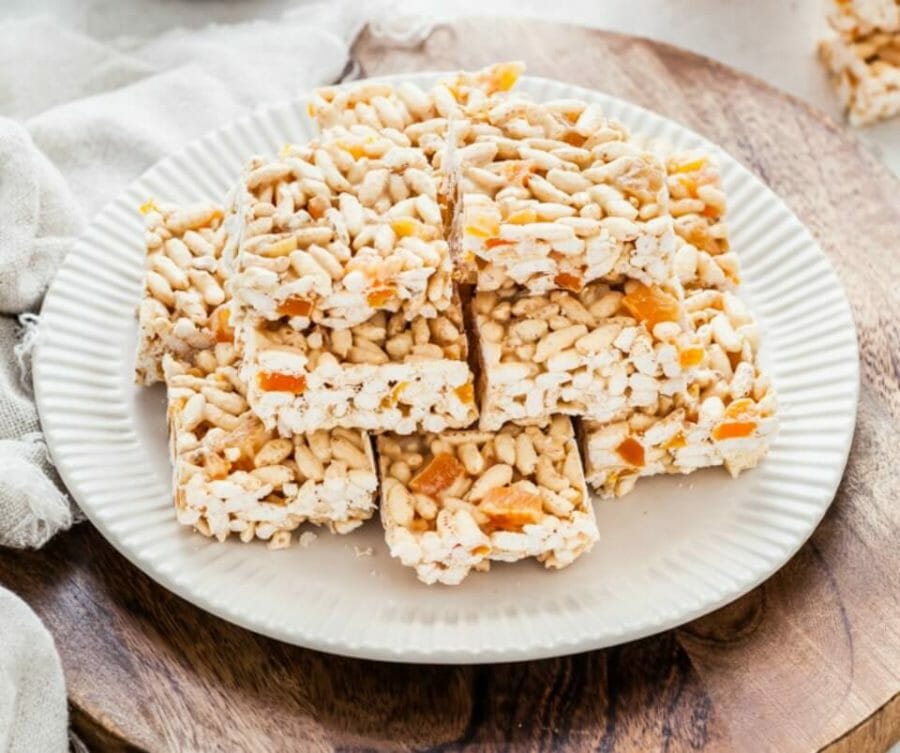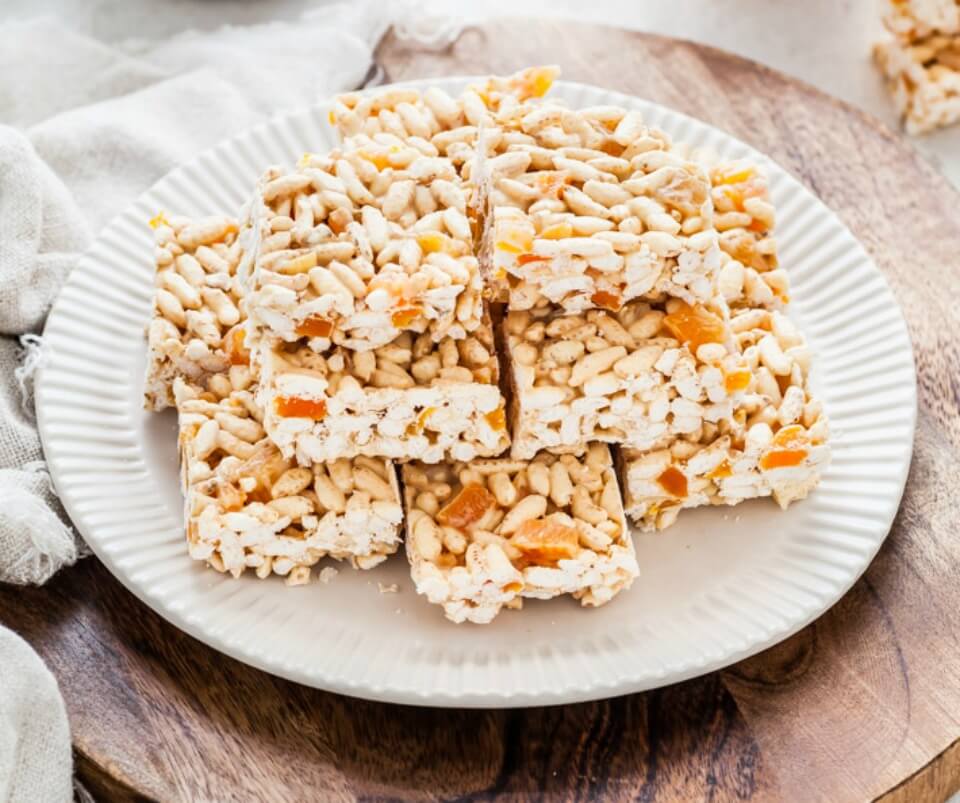 Just five simple ingredients are all you need to throw together this sweet snack (the kids will love this after school too!).
Today we are giving away the recipe for this sweet slice so that you can see just how good the recipes are on the 28 Day Weight Loss Challenge before you decide to join.
Ingredients
2 & 1/2 cups puffed rice (62.5 grams)
1/2 cup dried apricots, diced (80 grams)
1 cups white chocolate chips (120 grams)
1 tbsp peanut butter (16 grams)
1 tsp coconut oil (5 mls)
Method
Line a baking dish with baking paper.
Combine puffed rice and apricots in a bowl.
In a saucepan melt the white chocolate chips with the peanut butter and coconut oil. Pour over the puffed rice and apricots and mix until combined and everything is coated well.
Spread the mix into the prepared dish, and using wet hands, press down firmly. Set in the fridge for 2 hours then slice into 8 pieces.
One piece is one serve. Leftovers can be stored in the fridge for 4-5 days in an airtight container or freeze for up to 2 months.
Recipe serves 8, at 147 calories per serve.