Healthy Mummy Mums who between them lost almost 100 kilos bare all on the Today Show!
Two of the incredible Mums who grace the cover of the latest Healthy Mummy Magazine have appeared on Channel 9's The Today Show in their undies!
Two of the incredible Mums who grace the cover of the latest Healthy Mummy Magazine have appeared on Channel 9's The Today Show in their undies!
Cicily Goodwin who lost 55 kilos with the Healthy Mummy, and Elyse Lavern who lost 42 kilos, chatted with the show's hosts and talked about their amazing weight loss journey and how they have transformed their lives with the Healthy Mummy App.
See their incredible transformations and watch them on the Today Show below!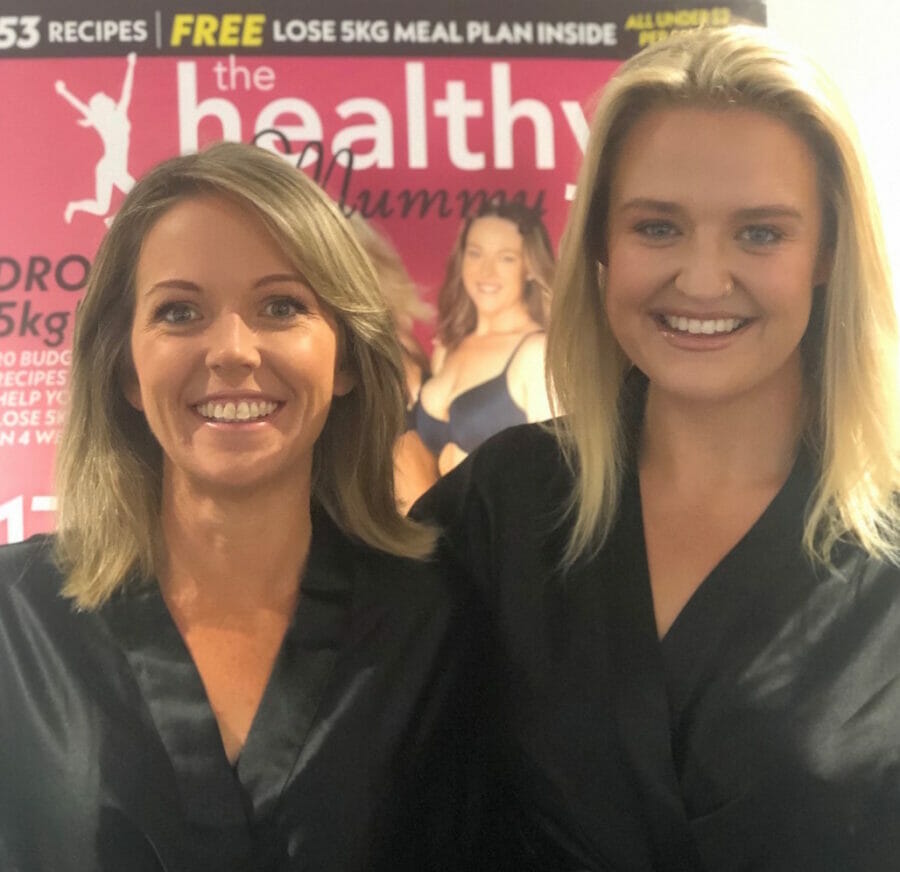 The latest Healthy Mummy Magazine is OUT NOW in newsagents and supermarkets and is bursting with AMAZING content and is full of inspiration, advice and tips for mums dedicated to transforming their health, lives and bodies.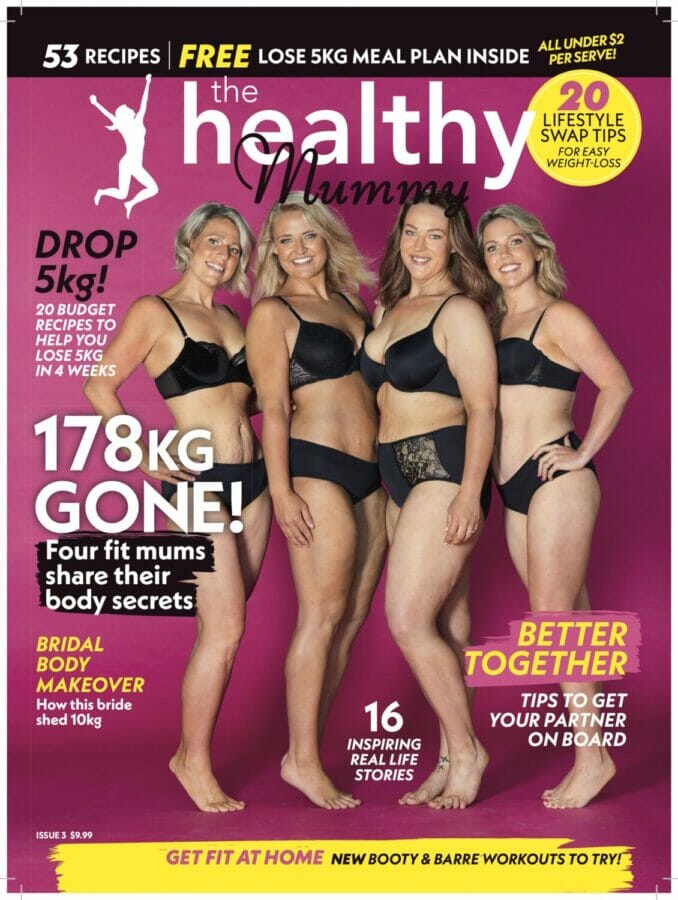 Two of those Mums who feature in the magazine and appear on the cover are Cicily and Elyse. These two ispirational mums between them have lost almost 100 kilos!!
Cicily Goodwin – Weight Loss Result 55 kilos!
Cicily Goodwin has said goodbye to a whopping 55kg and managed to achieve this in under 2 years!
The mum-of-two from Nambucca Heads reveals she struggled with hypothyroidism and often didn't see the results of her hard-work. But that all changed when she signed up to the 28 Day Weight Loss Challenge
"Having a community of women to rely on for support is absolutely amazing," says Cicily. "You are watching so many mums doing it with you and helping you along the way. You get to see their stories, their low and high points.
"I've lost a lot of weight with The Healthy Mummy. I cannot recommend it enough. It's a new world. But that's not the great part about it," says Cicily.
"It's not the number on the scales that makes me happy…it's walking past a mirror and not hating what I see!"
Elyse Lavern – Weight Loss Results 42 kilos
Elyse Lavern is a mum of 4 kids from Toormina NSW and has been part of The Healthy Mummy community since 2015. After an initial weight loss of 28 kilos, in just 11 months, Elyse admits to losing herself for a few years.
She says "My mental health went bad I started smoking again and drinking way too much and too often. I hated myself and felt like I had no worth. Thank god in that time I didn't gain any weight I just went flabby. Thanks to all the healthy cooking habits The Healthy Mummy taught me."
Last year, Elyse was determined to get back on track. Even during Covid, she stepped her Healthy Mummy habits using the Healthy Mummy App and, along with giving up smoking and alcohol, she has now lost a whopping 42 kilos all up.
"My overall health has changed completely, I no longer wake up with sore joints or exhausted. My blood pressure and cholesterol are spot-on, I'm fit and healthy and love life."
Watch Cicily and Elyse on The Today Show Below!
The Healthy Mummy has helped hundreds of thousands of mums lose over 3 million kilograms.
The phenomenally successful The Healthy Mummy website launched in 2010 with the aim of empowering mums to live healthier lives. With over 1.5 million members in The Healthy Mummy community, it has gone on to become the biggest mums only healthy eating and weight loss program, offering recipes, eating and exercise plans, and gorgeous products for mums.
Don't miss out! Get your copy in newsagents and supermarkets today!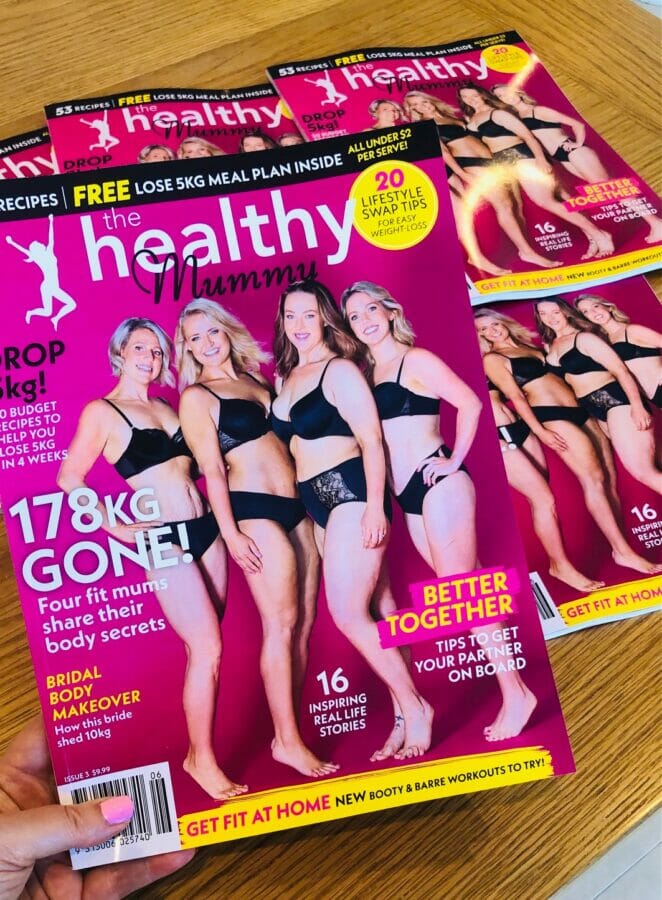 Find out more about the 28 Day Weight Loss Challenge and Healthy Mummy App here