Six Healthy Mummy mums share their stories of weight loss success!!!
These incredible women have all been on their own individual path with their weight loss journey, and each has discovered a different version of themselves. A version that looks and feels so much better!
We love celebrating their success by sharing their stories!
Six Healthy Mummy mums share their stories of weight loss success!
Amy Thomson
Amy says, "120kgs down to 89kgs. I feel FREE! Sitting at 120kgs I felt trapped. I felt trapped from ever being able to live my life the way I deserved. I thought I was forever trapped being 'the big girl'.
The Healthy Mummy has not only helped me lose 30kgs, but it has given me my freedom to be the REAL me! I remember seeing photos of myself, at my heaviest, and I just couldn't accept that my body was that big. I blamed it on terrible camera angles or the camera puts on kilos!
Here I am today, posing for the camera and feeling excited to see what it looks like!  If I can do it, you can too!"
Catherine Farley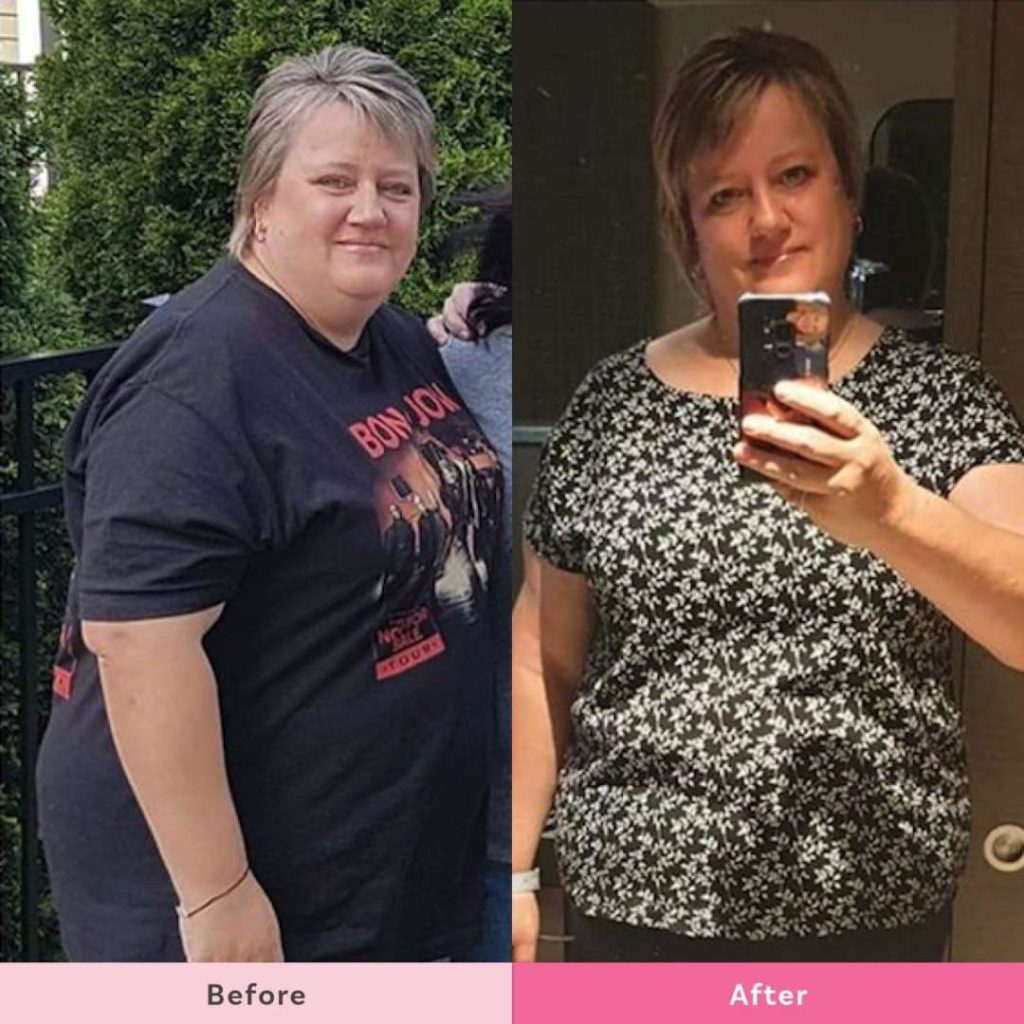 Catherine says, "I DID IT!!!! 20 kilos and eighty odd centimetres gone in about forty two weeks, with a few plateaus and small gain backs along the way, but I was not giving up any time soon as I have learned along the way how to fuel my body and I now respect what I put in it. Thanks to The Healthy Mummy and their team! Bring on the next 10 kilos!  What an awesome way to celebrate!"
Kacie Dunn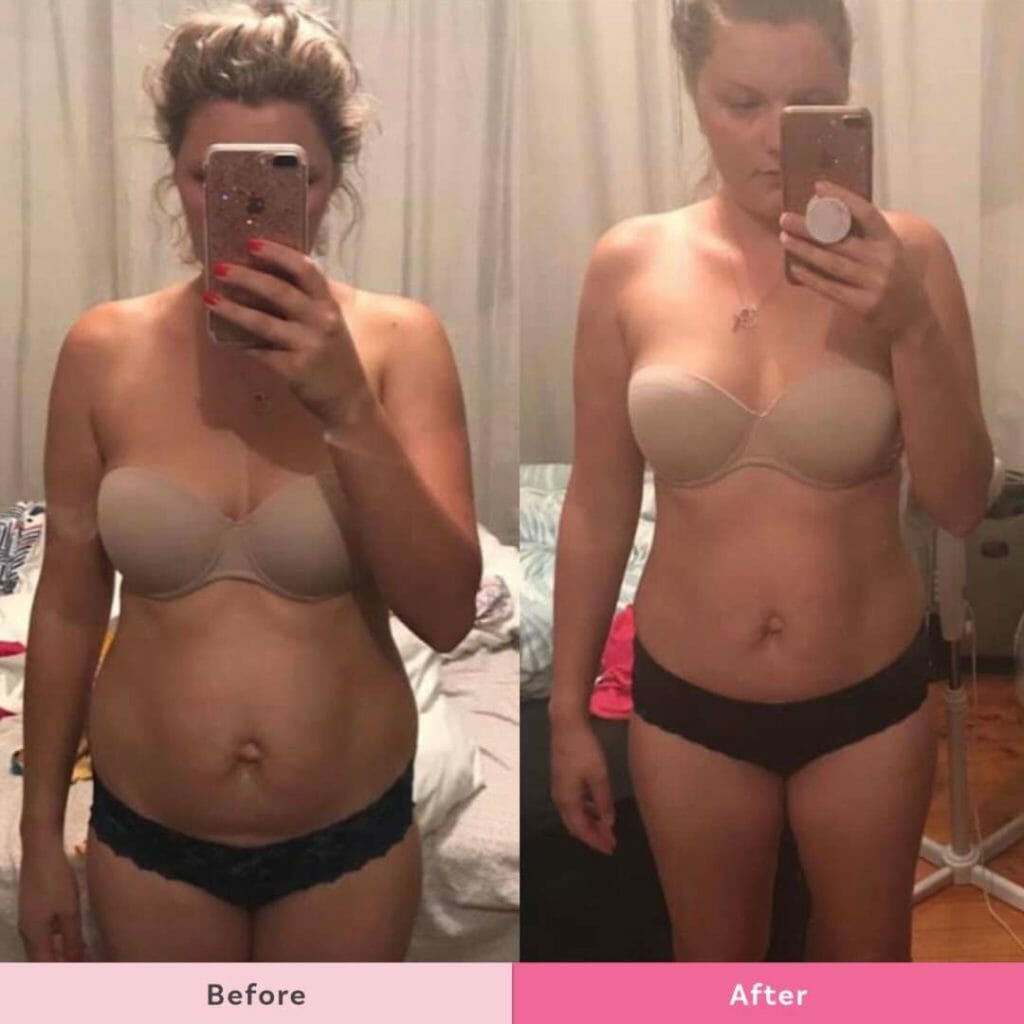 Kacie says, "Why The Healthy Mummy? Because it works. That simple. I tried the 'lose weight teas'. I tried the skipping meals. None worked! Than I found and tried The Healthy Mummy in 2017 and I'm still here!
To me it isn't just about weight loss. It's about feeling confident. Feeling healthy. Feeling full of energy. It's about my family now eating healthy delicious meals. My two boys growing up with a healthy role model.
So what are you waiting for? Get off that fence and join now!"
Jo Lloyd
Jo says, "The pic on the left is a few weeks before I started The Healthy Mummy, I was approximately  100kgs,  I managed to get down to 97.8 kilos on my own when I signed up on the 30th March 2016, but I was starving myself, not looking after myself properly and had little to no energy to look after my two very young boys who were under two and a half years of age.
Fast forward to now and I feel so amazing, happy, healthy and full of energy! I have gone from a very tight size 18-20 to a size 6-8 from following The 28 Day Weight Loss Challenges, having a daily Healthy Mummy Smoothie and following the exercises in the App. I am so excited to wear this one piece when we go on holidays in April, this is something I would never have worn on its own, as I have been overweight my whole life and hated wearing bathers.
I've had my ups and down with getting Peri-Menopause and starting medication for it, having Lipedema in my legs and having OsteoArthritis in my right hip. But everyday is a new day and a day to keep on trying to reach my goals of maintaining and being the fittest and strongest Mum I can be at age forty one, for my two boys now aged five and four. 
Ladies, today could be your day to shine and to take that first step to feel amazing!"
Michelle Knight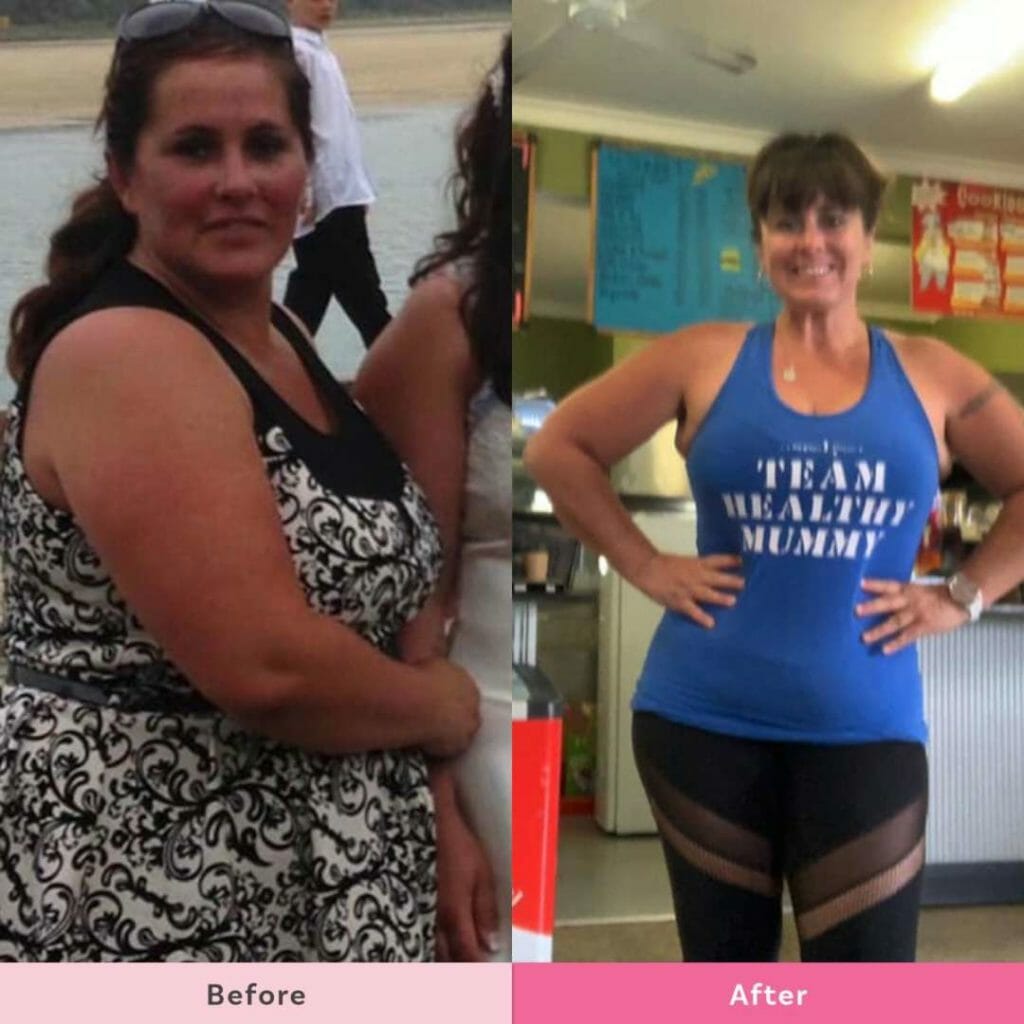 Michelle says, "Before The Healthy Mummy I was nearly 100 kgs. A size 18-20. I'm now maintaining a 20kg weight loss. And a size 12.
At forty seven,  I love having the energy and fitness to keep up with my kids and grandchildren. And I love having the confidence to be in photos because I want to. The Healthy Mummy has been a life saver.
Why not give yourself a chance?"
Brooke Daly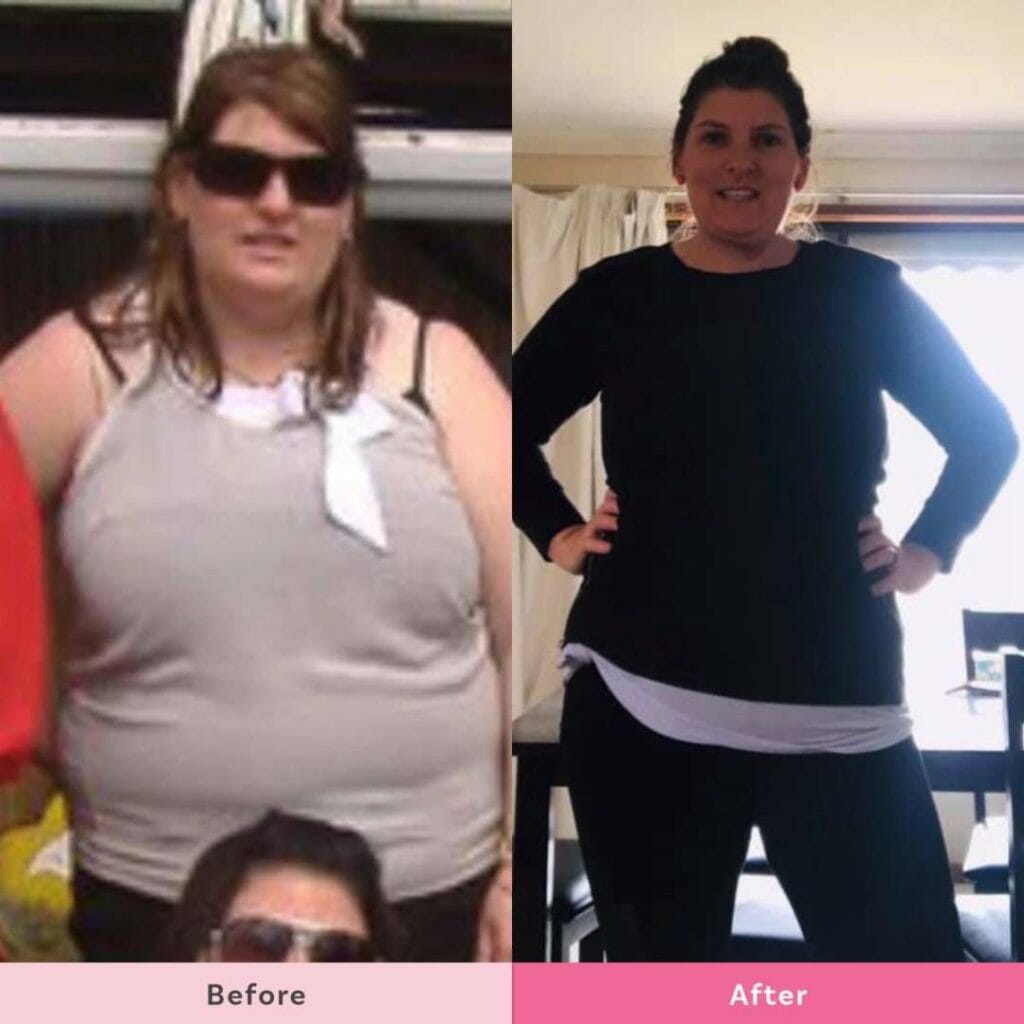 Brooke says, "No more will I ever think I'm not worth happiness. No more will I ever doubt my capabilities to be strong and consistent. No more will I look into the mirror and say I can't. No more will I just get through each day.
Thanks to The Healthy Mummy and the support from an incredible group of woman I now know I can do anything and have finally found my place on this earth and who I am! I live and love each day and never take for granted how incredibly lucky I am."
Awesome job ladies! We are so proud of all you have accomplished.
Are you ready to be a Healthy Mummy? Join the 28 Day Weight Loss Challenge today.

If you are wanting to lose weight and improve your energy – not to mention – help improve your overall health and wellbeing – our 28 Day Weight Loss Challenge is an awesome program to check out.
Our 28 Day Weight Loss Challenge includes:
28 days of at home exercise routines (no gym needed) – with video instruction
Customisable and breastfeeding friendly meal plans (including 7 Day Cleanse)
Challenge combines Pilates exercises with interval and circuit training (HIIT)
Suitable for basic to advanced fitness levels
Home to thousands of EASY-TO-MAKE recipes!
To learn more about our 28 DAY WEIGHT LOSS CHALLENGE CLICK HERE or purchase our Smoothies