By using Healthy Mummy Smoothies and getting the right support, this Mum and Grandma has lost 46 kilos in under 8 months!
By using The Healthy Mummy Smoothies and getting support from the Healthy Mummy Community, Caroline has lost 46 kilos in 7 and a half months.
Even though Caroline knew she was the only one who could take control of her weight loss, being part of the Healthy Mummy Community has proved to be a big factor in keeping her on track and helping her lose weight! 
Carolines winning trifecta has proved to be The Healthy Mummy Smoothies, The Healthy Mummy Facebook Support Group and a commitment and determination to make a change.
And it has worked! Caroline has lost 46 kilos and is finally happy with what she sees in mirror! Go Caroline!
See her incredible results below

Caroline Robinson is 48 and lives in Gunning in NSW. She has five children, and one angel in heaven, she is also a Grandmother to three beautiful grandchildren.
Despite being all too aware that she needed to lose weight, Caroline couldn't seem to find the motivation. She joined the Healthy Mummy Support Group to follow what other mums were doing to see if that would motivate her to make a change. It did just the trick.
Caroline says, "Every day I would come and read all the new posts. Then one day the penny dropped, I knew the only person who can make the change was myself." 
Carolines Incredible Weight Loss
By using Healthy Mummy Smoothies for breakfast five days a week, using recipes from the Healthy Mummy website and by getting all the support and motivation from the Healthy Mummy Community, Caroline has lost a whopping 46 kgs in 7 and a half months!
Along with the obvious physical changes to her body, Caroline is loving all the other health benefits from losing the weight.
"I am pleased to say my asthma is the best it has ever been. Also, my depression is improving and I'm finding when I wake up in the morning I have so much energy."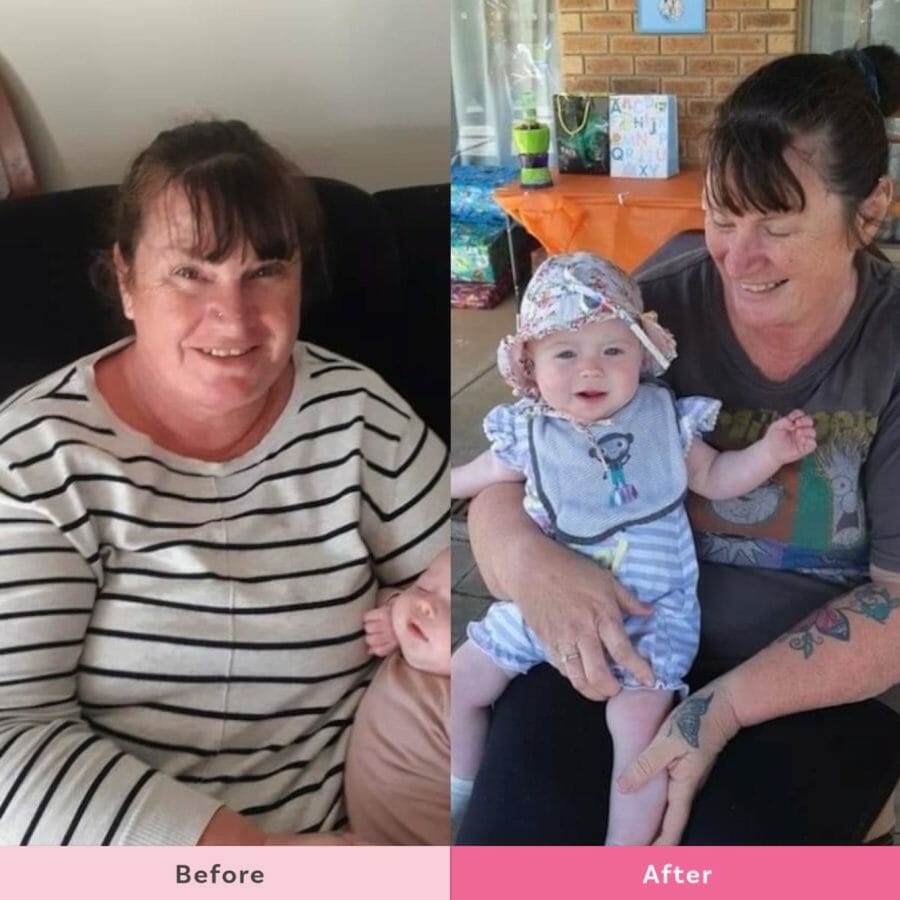 "I have not looked in a mirror for years. I didn't like what was looking back at me. I have gone from a size 26 to a 18 – 16 and I now like looking in the mirror daily.
The thing I love the most is the feeling that I have this. I can do this  and I enjoy this new lifestyle!"
Carolines Exercise Regime
Caroline is currently waiting for two knee replacements so is determined to be her best physical shape and to do what she can to help her injuries.
She says, "I walk every day, twice a day. I make sure that I walk a minimum of 10,00 steps every day. I do at least 20 mins a day of arm exercises. After watching a video from one of our monthly motivation Mums, I now do my push ups using the wall' 
I have no excuses these days, I change what I can so I do not make any of my injuries worse."
Healthy Mummy Smoothies
Getting into a consistent routine with Healthy Mummy Smoothies has ensured Caroline has stayed on top of her weight loss.
"I have Healthy Mummy Smoothies five mornings a week. I'm not one for change so I have honeycomb or caramel with frozen bananas and a scoop of bran. Not only is it yum! It's very filling. I love the smoothies!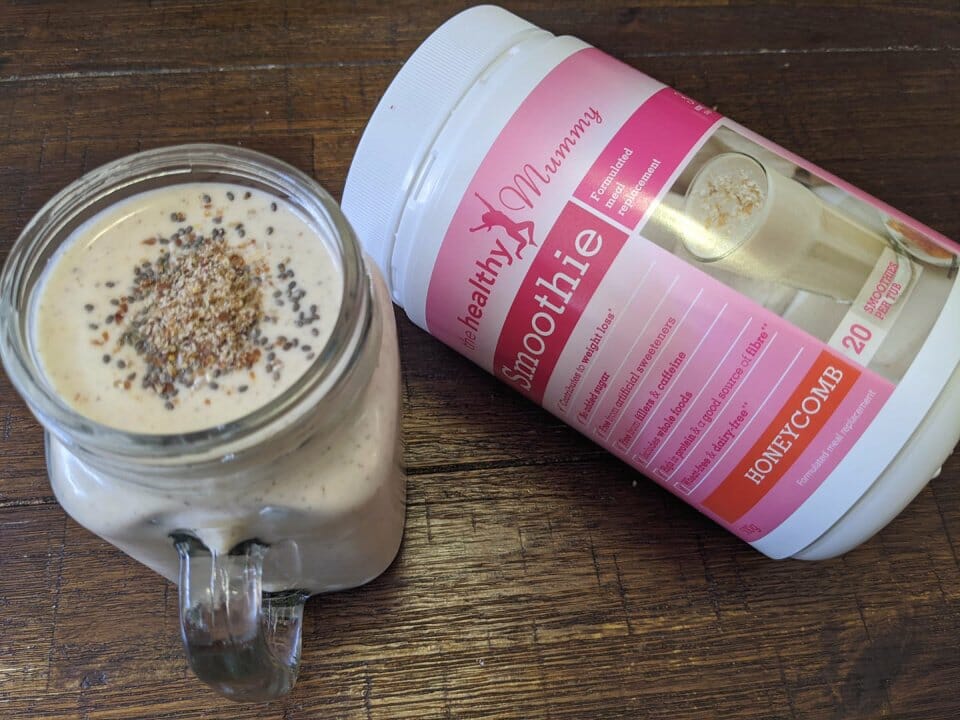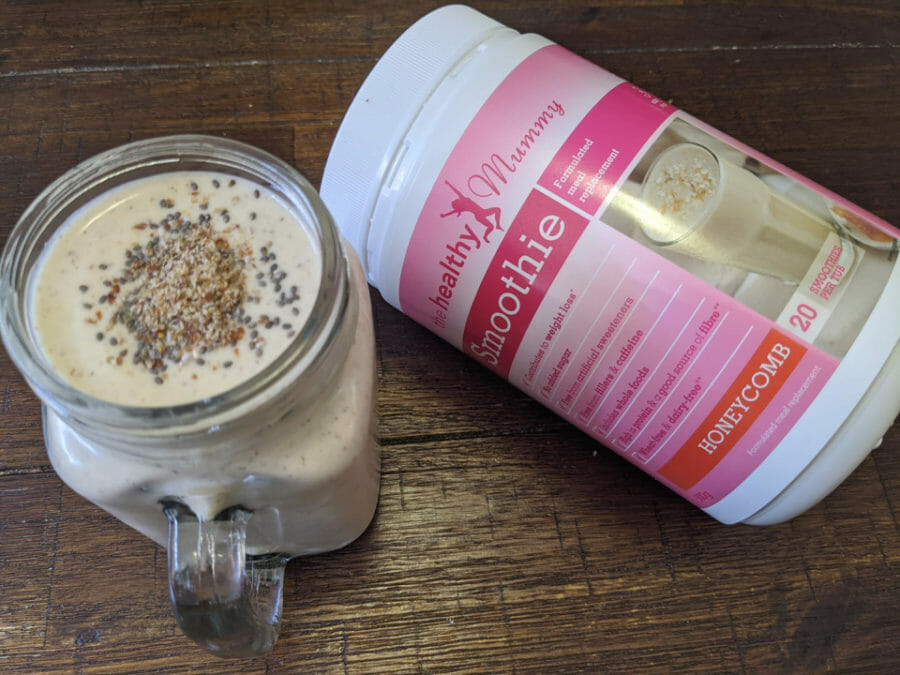 Caroline also enjoys some of the free recipes that are on the Healthy Mummy website.
"I'm enjoying the recipes. We love the Classic Veggie Lasagne. It is a family favourite. The Hidden Veggie Sausage rolls (pictured) are great as well.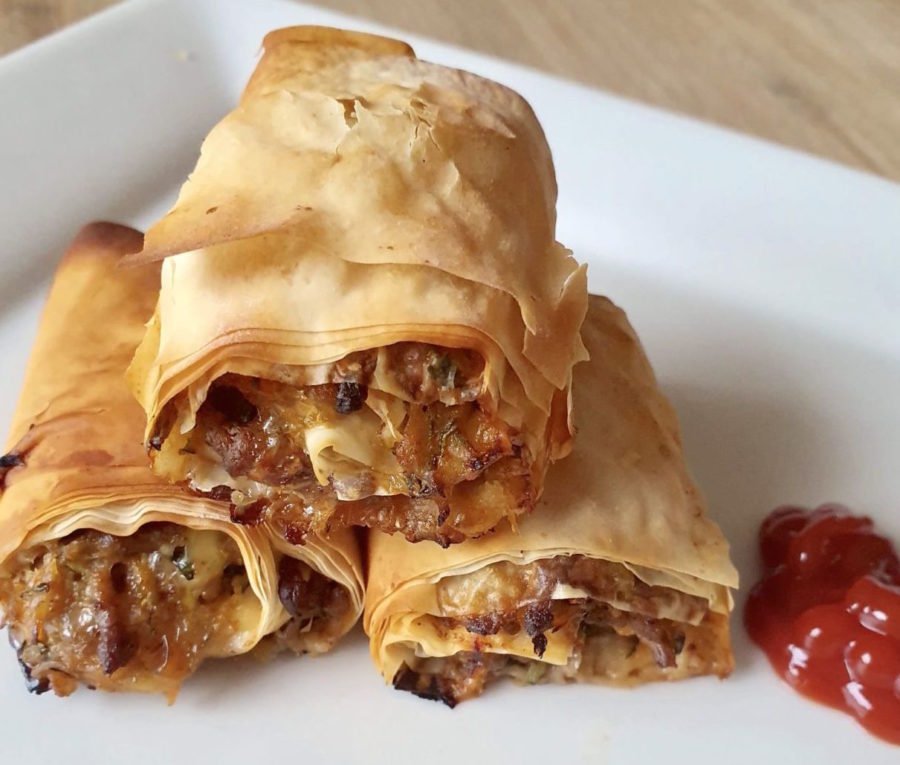 Getting the right support
There's no doubt that being part of the Healthy Mummy Community in the Private Support Group has helped Caroline stay on track.
"Every time I feel like I'm struggling or not feeling like exercising today. I go onto to page and read everyone's stories. It's the motivation I need and I am never alone."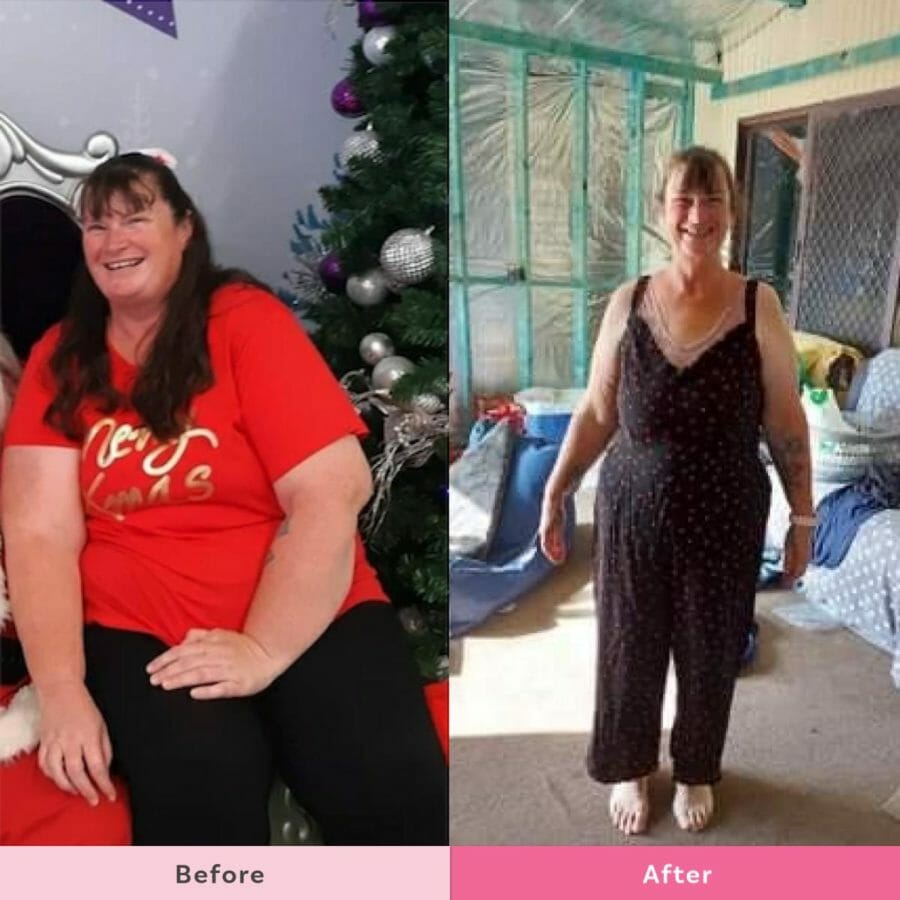 Caroline has some great words of wisdom for other mums who may be struggling on their weight loss journey.
"All I can say is, take it one day at a time and learn to be kind to yourself. We tend to be rather harsh to ourselves. 
I have learnt to embrace everything about myself. This is me and I'm doing a great job."
Congratulations Caroline on your incredible weight loss journey!
Join our community of supportive mums!
If you are wanting to get that bit of extra support in your journey to better health come and join our community of over 1.5 million mums.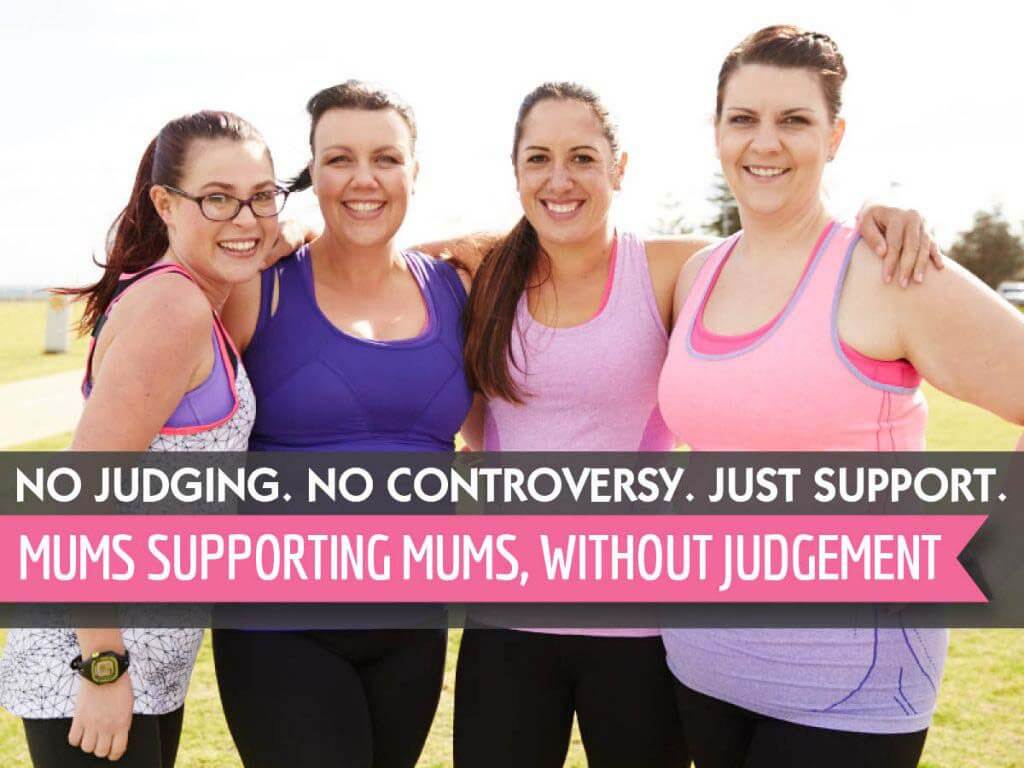 Join us online now!
Grab your own Healthy Mummy Smoothie today!
Ready to jump on board with thousands of other mums who are losing weight while enjoying these mouthwatering smoothie recipes? If so, order your Healthy Mummy smoothie mix today.

Need more great recipes? Check out many more of our free smoothie recipes.

Want to know more? Read what makes The Healthy Mummy smoothie different from other weight loss shakes?

Why smoothies are great for busy and breastfeeding mums. 

You may also enjoy reading real mum inspirational weight loss stories.