When it's summer, fresh healthy eating is full delicious and vibrant food especially healthy summer eating with herbs, just like these.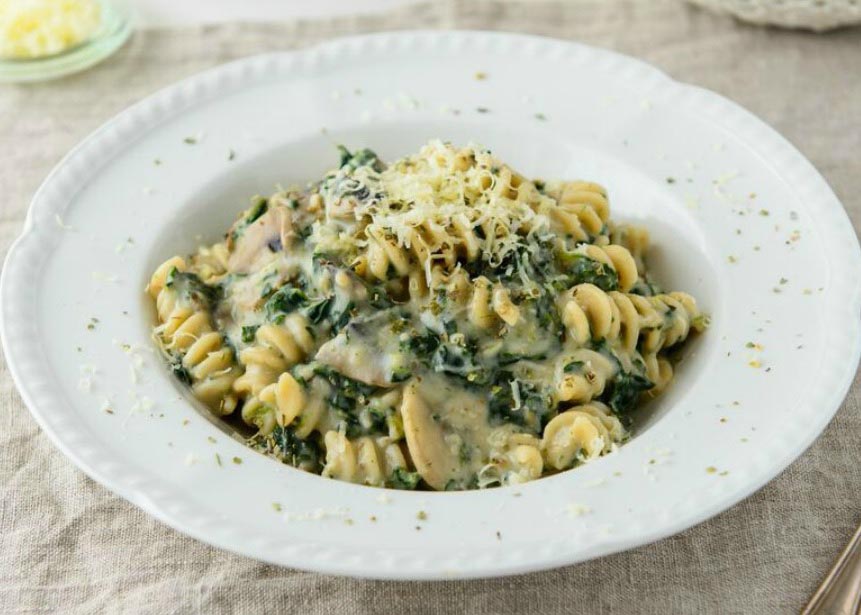 I love to flavour our foods with an array of herbs. It lifts the dish from being boring and flavourless to having a party in your mouth!
Healthy eating and weight loss diets DO NOT HAVE TO BE FLAVOURLESS OR BORING!!!
Enjoy some healthy summer eating with herbs and spice up your meals
Herbs are jam-packed with nutrition and have long been used in medicine as a way in dealing with illness.
At the moment there are two herbs which are doing the serious rounds at our house. These are basil and coriander.
Today I will share with your some of my favourite ways to combine these herbs in our meals so that you can revitalise some boring recipes.
Basil
Basil is known to be a fabulous cold remedy and thought to lower blood pressure. These are two great reasons to include them in your next shop. The third reason is because it's SO DELICIOUS!
Basil is a main event herb in a lot of Italian and Mediterranean inspired dishes.
We love basil pesto pasta. This is the perfect mid-week meal which is quick, easy, cheap and the kids will love to eat it too.
The way I make a mean basil pesto is to use:
1 bunch of basil. Try to use mostly the leaves but do not worry if you get some of the stalks
3 tbs of toasted pine nuts. Lightly pan fry them with no oil. It takes only a moment and you need to keep moving the pan to not burn them
1 lemon – juiced
2 tbs of olive oil
Salt and pepper to season
Blitz it all in a blender and you have the tastiest pesto going around. This will go quite a way over pasta for 4 so do not fret. Add it to warm cooked pasta and stir through.
You can also jazz this up with some parmesan, chilli or even use half basil, half coriander or even use a different nut base like cashews.
Fresh basil pesto is a healthy and better alternative to some store-bought varieties as they often contain preservatives, emulsifiers (to stop the product from separating) and fillers (which effectively fill the space of actual real ingredients. Powder, ugghh!).
Seriously, this pesto will take you 1 minute.
Just remember that it is best stored out of the refrigerator to stop it from going black.
Coriander
After the festive season we often all feel a bit bloated or complain of indigestion or sluggishness. Coriander is a great herb to combat that feeling.
Coriander is also a super house of anti-oxidants which is beneficial when our immune systems are low from a lot of late, sleepless nights and poor food choices.
As mentioned above, coriander is great in a pesto flavour explosion.
But we also love it two other ways. With seafood and Mexican foods.
One of the healthiest and easiest weeknight meals you can cook is BBQ fish fillets with coriander, lemon/lime and a little butter.
To keep the moisture in your fish try wrapping the ingredients into al-foil parcels.
Per fish fillet add:
The juice of half a lemon
1 tsp of butter
½ handful of chopped coriander
Salt and pepper to season
Parcel the fish separately or all together
We have two healthy eating Mexican dishes which we eat regularly.
This scrumptious guacamole. It is great next to anything or as a healthy snack.
We also love a black bean salsa which is delicious at a BBQ or Summer evening meal. The black beans make it high in fibre which is also an added benefit with weight loss.
If you are ready to lose weight then The Healthy Mummy plans offer a healthy and safe exercise and diet routine that are safe if you are breastfeeding.
Mandy Dos Santos, Nutritionist