Researchers reveal 30 minutes of housework 5 days a week COULD SAVE your life!
Want to get more active? Then forget splashing out on expensive gym membership and just do your housework!
A study by the Prospective Urban Rural Epidemiology (URE) found that JUST 30 minutes of activity five days a week could not only get you physically moving but also slash the risk of early death by a third.
Here's what researchers found…

A clean house is great for your health!
The study involved more than 130,000 people from 17 countries, and found that those who partake in at least 30 minutes a day of exercise – whatever it may be – helps prevent heart disease and death.
And what easier task to do than your housework?
"By including low and middle-income countries in this study, we were able to determine the benefit of activities such as active commuting, having an active job or even doing housework," says principal investigator Dr. Scott Lear.
"For low and middle income countries where having heart disease can cause a severe financial burden, physical activity represents a low-cost approach that can be done throughout the world with potential large impact.
"If everyone was active for at least 150 minutes per week, over seven years a total of 8% of deaths could be prevented."
Health guidelines recommend that healthy people should partake in at least 30 minutes a day or 150 minutes of exercise a week.
How many calories you burn form doing your chores?
Hanging out the laundry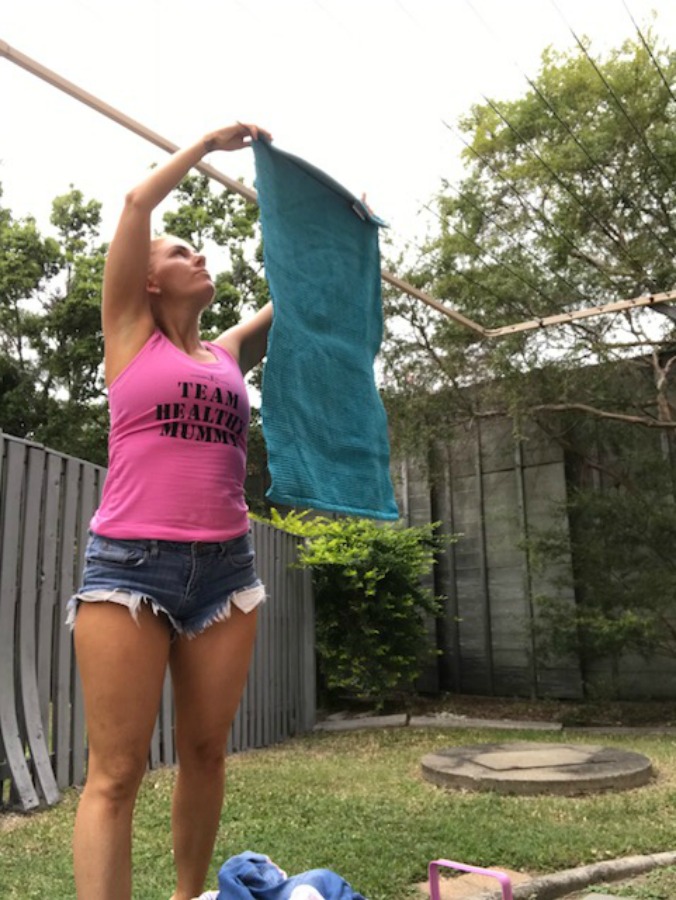 You work your legs, booty and thighs by just hanging out the laundry. You can burn 110 calories per 30 minutes doing this task.
Vacuuming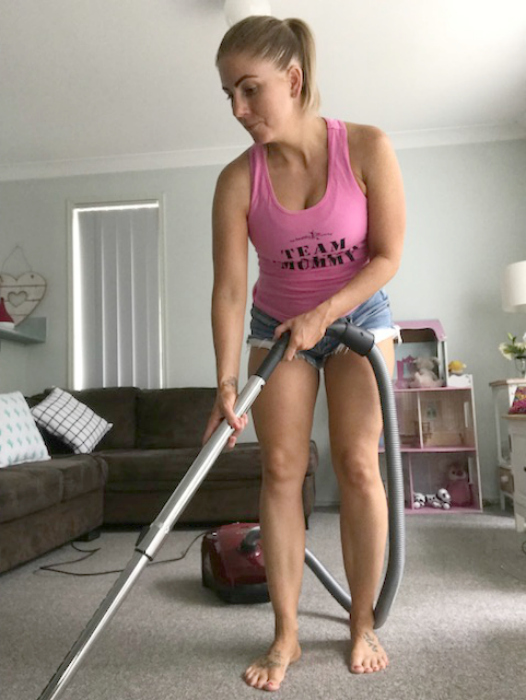 Hoovering the floor works your glutes, legs and back. You can burn 100 calories per 30 minutes.
Mopping
Mopping is great for working your arms and tummy and you can burn up to 200 calories per 30 minutes.
Washing the windows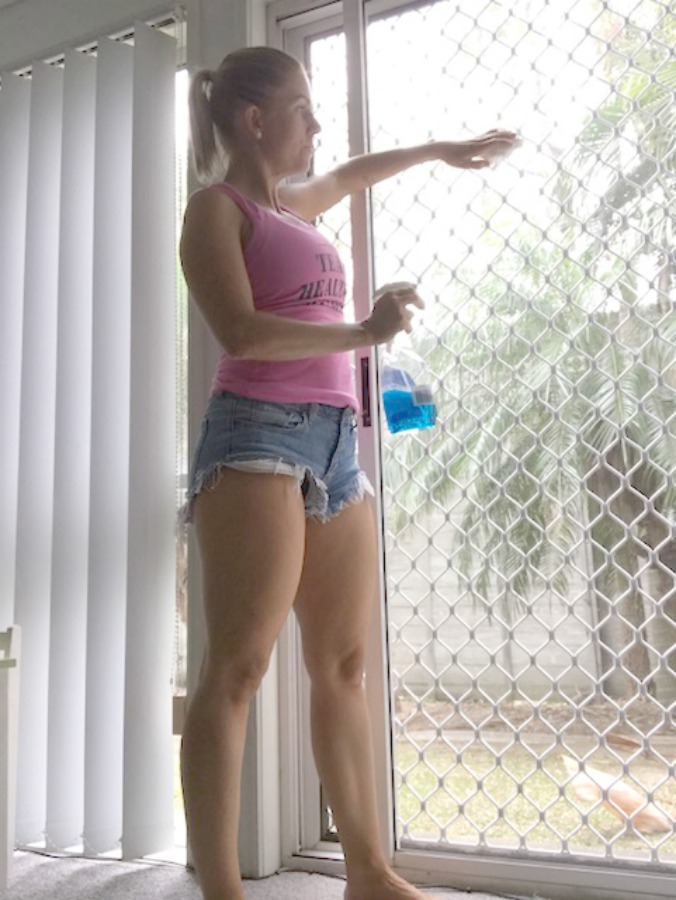 Washing the windows works the muscles in your shoulders and triceps. You can burn 125 calories per 30 minutes doing this.
Ironing
You can burn 80 calories per 30 minutes doing your laundry. It's also great for working your shoulders, arms and booty.
Making the bed
This chores is fantastic for working your upper body, and you can burn 120 calories per 30 minutes.
How Lauren lost 15.1kg* and beat the belly bloat
Lauren Da Silva has lost 15.1kgs* and completely transformed her body and mind with the Healthy Mummy's 28 Day Weight Loss Challenges.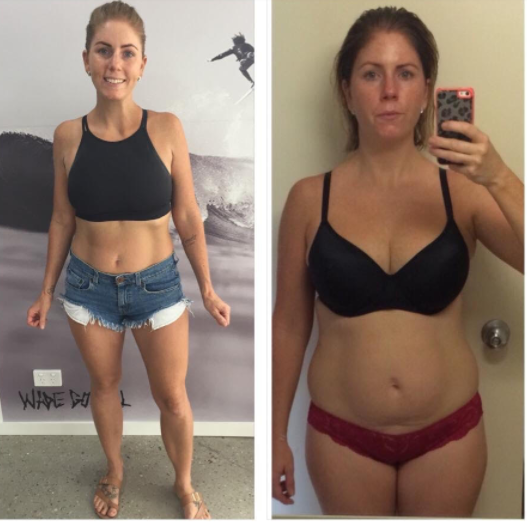 She is now inspiring many mums in the Healthy Mummy community by spreading the message of 'love your body' no matter where you are in your health and fitness journey.
"Before I joined The Healthy Mummy 28 Day Weight Loss Challenge I was miserable, lethargic, overweight, unhealthy, bloated and had zero confidence," says Lauren.
"I also had every excuse under the sun as to why I would not succeed in this program."
"When I read about all the other women who had success with weight loss I thought to myself, she must have someone look after her children while she exercises. Or she must have a personal trainer, or a more supportive husband, or more money."
No more excuses
It was then that Lauren finally signed up to the 28 Day Weight Loss Challenge.
"The Challenge is the absolute best thing EVER, to not only lose weight safely but to teach you and your family what a healthy lifestyle really is," says Lauren.
"Even though I am at my goal weight now I still follow the meal plan and have a Healthy Mummy Smoothie every day for breakfast. It is just so easy."
"The meals are so simple yet so delicious and nutritious and there are always so many amazing new recipes being created. I'm a better mum because of this program."
Improve your health on the 28 Day Weight Loss Challenge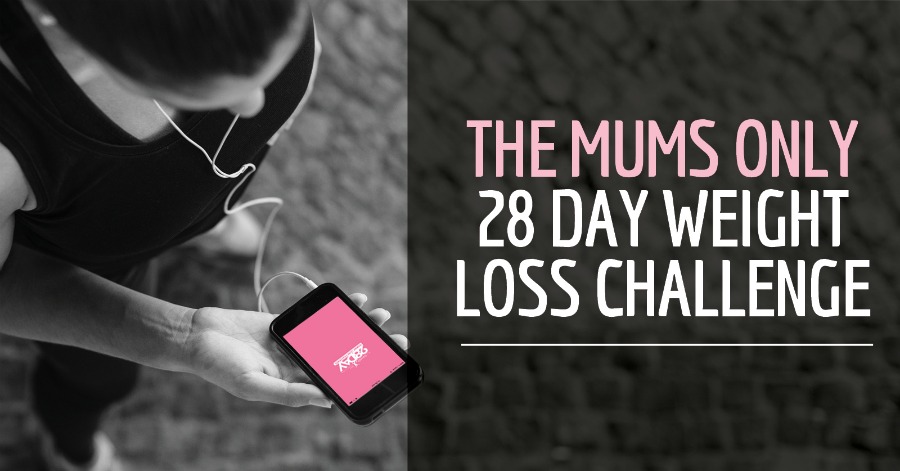 The 28 Day Weight Loss Challenge is an affordable, breastfeeding-friendly and realistic program that helps mums tackle their diet and improve their overall health through weekly (and customisable) meal plans, at-home exercises and 24/7 social support.
Our Challenge entails:
28 days of at home exercise routines (no gym needed) – with video instruction
Customisable and breastfeeding friendly meal plans
Time-efficient exercises for busy mums – under 30 mins
Challenge combines Pilates exercises with interval and circuit training (HIIT)
Suitable for basic to advanced fitness levels
Home to thousands of EASY-TO-MAKE recipes!
To find out more on the 28 Day Weight Loss Challenge click here.