How to cover the cost of kids, a finance experts advice
We all love our kids but we also have to be honest they cost us a lot of money, we got finance expert Effie Zahos to share some of her top tips to help parents cover the cost of kids.
We all love our kids but we also have to be honest they cost us a lot of money, from the moment you find out you're pregnant you suddenly have to consider so many new costs that you probably didn't think about before.
We got our hands on a copy of money expert Effie Zahos' new book A Real Girl's Guide to Money: From Converse to Louboutins in which she offers advice on how to sort out your finances when you have kids.
See some of her top tips and advice below.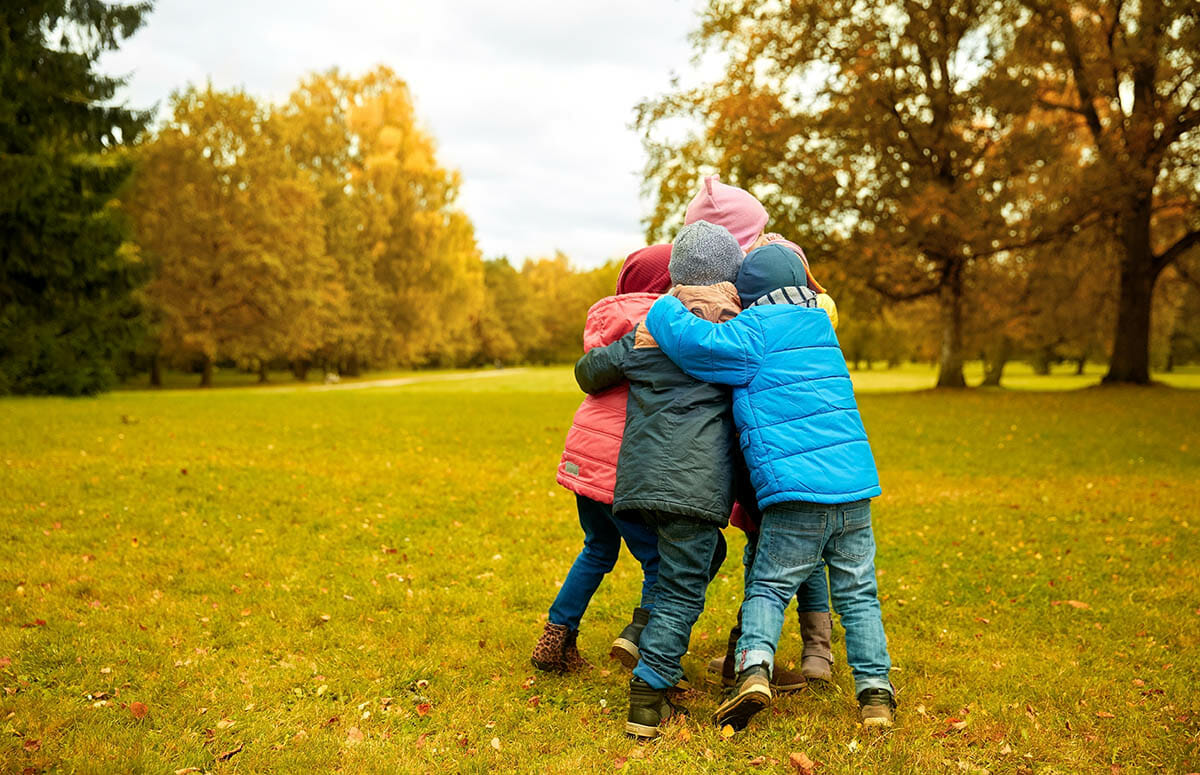 Get financially set to cover the cost of kids from prams to p-plates
Effie's top tip:
"If you only do one thing start setting aside some money into a savings fund for your child from an early stage. No matter whether the cash is used for education, paying for braces at age 15 or to help buy a car when they turn 17, it's a fair bet that at some point you'll be glad you had savings to tap into. By starting early you'll get the benefit of compounding returns."
Age five to 12 – the primary school years
In her book Effie says, "in seven short years from the age of five through to 12, your child will develop rapidly. Research shows that you could fork out more than $82,000 from when your child starts kindergarten through to the day he or she graduates from primary school."
That is a large amount of money and if you haven't properly set up the family budget can be a big shock.
Effie continues to say, "kids go through major growth spurts at this stage, so each change of season demands a completely new wardrobe (lucky them!). Their appetite gradually increases until those bite-sized morsels they ate as toddlers have morphed into full-sized plates to be wolfed down – and that means a bigger grocery bill."
But even if you are all on top of meal prepping and meal planning to allow for your grocery bill to stay under control and work with your growing children there are other costs like transport and birthday parties that you may not consider.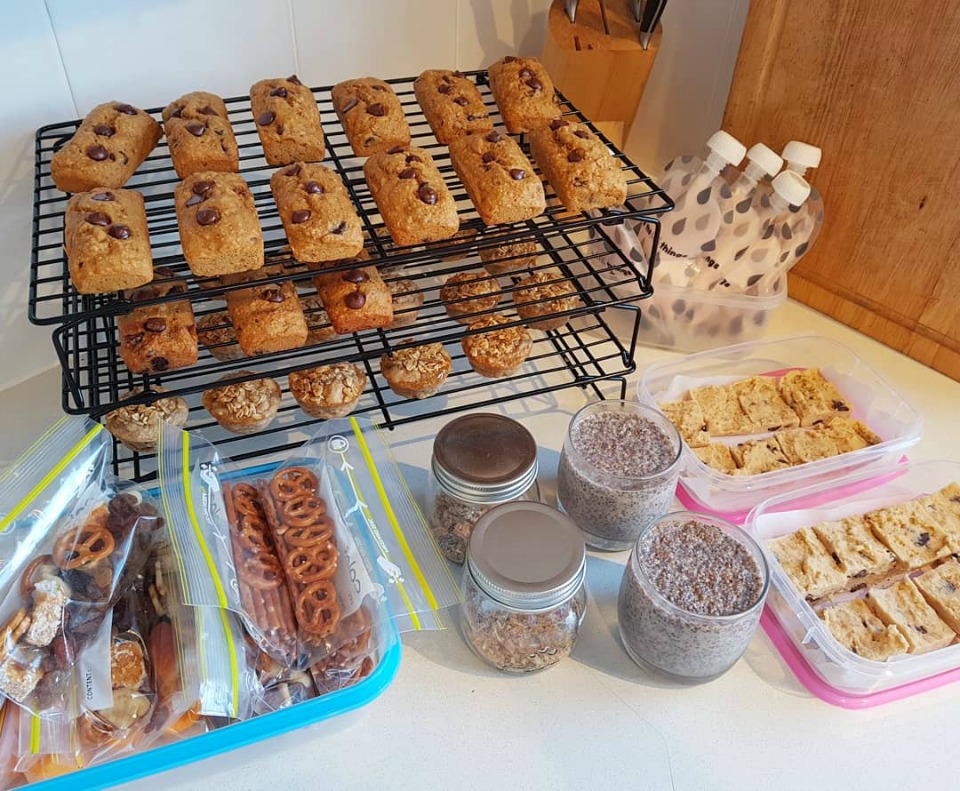 "In fact, the AMP.NATSEM report found transport costs outweigh food bills for families with kids," Effie mentions in her book.
Whether you need to buy a new car to fit the new additions or their car seats in or just the fact that once you little one hits 5 you will no doubt be chauffeuring them between extra . curricular activities, play dates and the never-ending list of kids birthday parties.
Effie also notes, "parents can feel under tremendous pressure to outdo other families to host the best ever birthday party." This can get out of hand quickly forking out for inflatable castles, petting zoos or other extravagant party fun.
"If you can't afford a no-holds-barred event, think about what matters to your child. You don't need to spend a lot of money for kids to have a good time." Effie suggests in her book.
Age 13 to 19 – secondary school
If you thought the endless parties, extracurricular activities and general expenses of a primary school child was a big bite from the budget Effie suggests you sit down before reading the estimates she has for raising a teenager.
"Are you sitting down? It could be a good idea because raising a teenager is going to set you back close to $130,00 all up. One of the main costs is education."
Although she points out that one of the biggest costs for a teenager is education that doesn't mean that is the only cost.
"Clothing can become surprisingly expensive. By the time children hit high school, not only they often outgrown children's sizes, they suddenly become acutely aware of the latest fashion trends. Those budget-friendly brands from the local department store no longer cut the mustard, and teens often turn up their noses at hand-me-downs."
There is also the possibility of you teen needing you to fork out over upwards of $6,000 for braces which are not covered by Medicare but may be covered by private health insurance if you have it.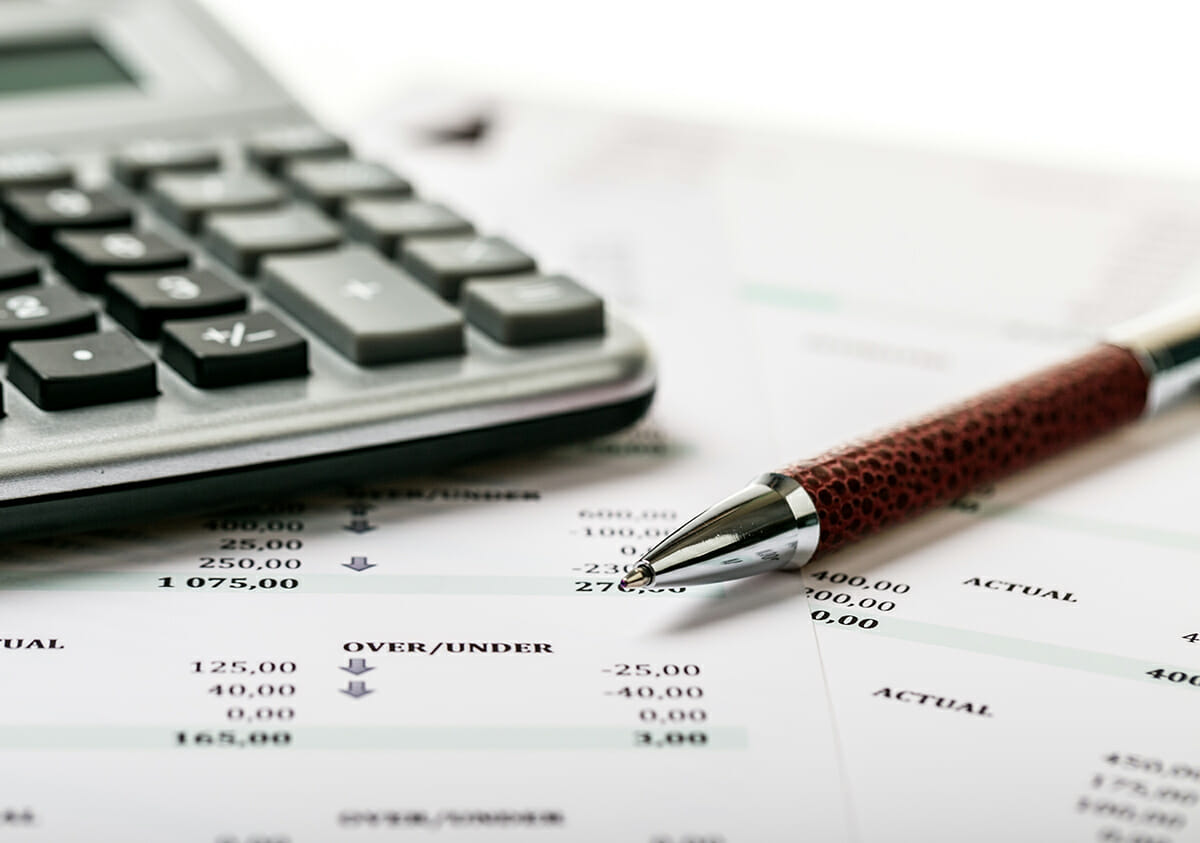 There is also the big teen milestones that occur such as graduating high school and year 12 formals, which your teen will no doubt want new and 'hip' outfits for. Then comes the big one…teaching your child to drive.
Effie says, "if you've survived to this point, it pays to factor in the cost of teaching your children to drive. Along with professional driving lessons (allow $70 an hour unless you have nerves of steel and plan to teach your children yourself), some families chip in to help their child to buy a car."
You will then have to consider the post-high school decisions your child makes, more children are living at home for longer (although you have the option of charging them rent at this point). Will you chip in for their university or TAFE costs? All these decisions will hit your budget.
Effie's tips to help you save some money when raising kids
Below is an extract of tips from Effie's book A Real Girl's Guide to Money: From Converse to Louboutins with tips on how to save money on raising your kids.
"The bottom line is that children not only cost a bomb, they get more expensive as they get older." Effie says, "there is no single answer to meeting the costs of raising children. Sticking very carefully to a budget makes good sense. And often having children forces us to watch out spending more closely. There are, however, plenty of ways to save."

Groceries
"One of the best ways to save a bundle on food is to cook your own. If you've got time to cook on weekends, try doubling quantities for something like pasta dishes and freeze half to mid-week dinners.
A planned approach to grocery shopping helps a lot too. Aim for one big weekly supermarket shop (make a list so nothing is overlooked) or if you're super stretched for time shop online and have everything home-delivered."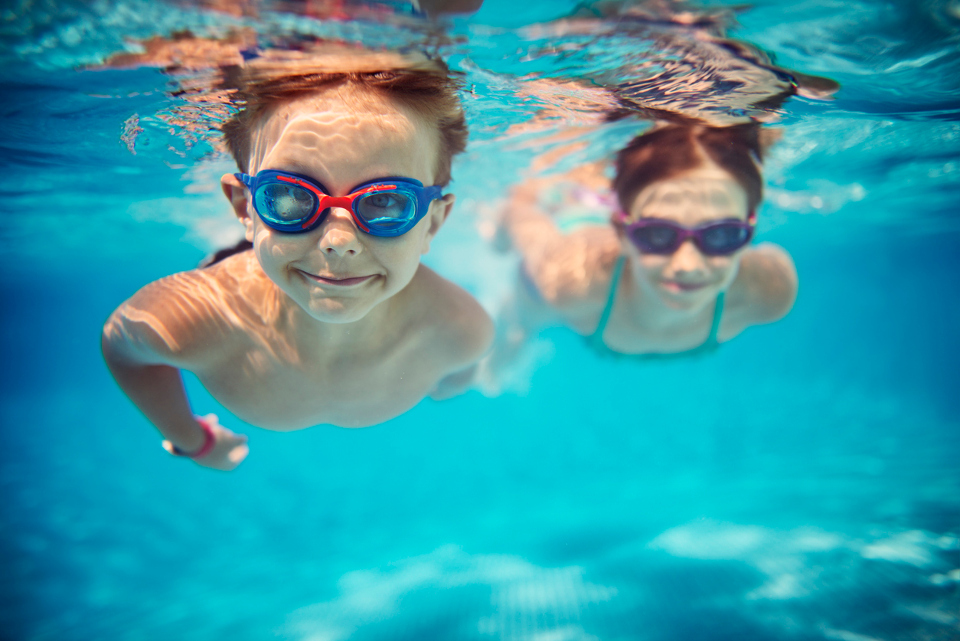 Hobbies and sports
"There are lots of ways to save on extracurricular activities. Almost all organisations – from sports clubs to ballet schools, offer a discount if you register early and pay in full upfront.
If you're not sure how interested your child really is, ask for a trial before you commit to a series of expensive lessons.
If your child wants to learn a musical instrument, ask about lessons available through your school – visiting music tutors often charge way less than private ones. Rent an instrument or buy second-hand rather than investing in a new one. At least until you know whether or not they're going to keep it up."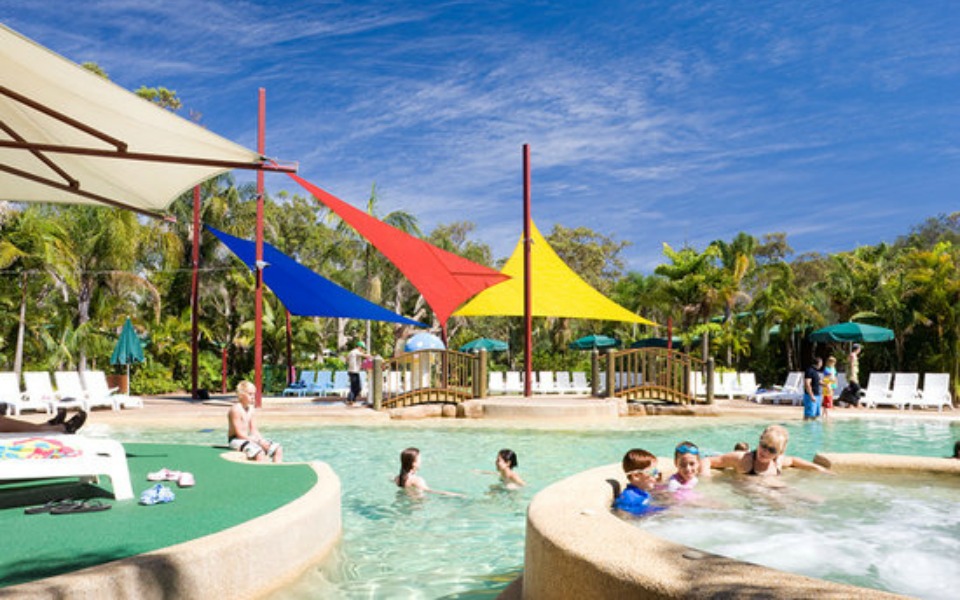 Holidays
"Think back to what was memorable about your own childhood holidays – the time we share with our kids on vacation is often what makes a holiday special rather than how much money you spend. Camping trips are popular with families because they are super low cost.
The share economy is helping to make holiday accommodation cheaper. Through sites like HomeAway and Airbnb, it's often possible to rent an entire house or apartment for less than you'd pay for a hotel room.
Or for low-cost accommodation with a twist, you could try house swapping. This is where two families, anywhere in the world, swap homes for a given period. In most cases, once you pay a joining fee ($84 for 12 months with the likes of Aussie House Swap), your accommodation is free."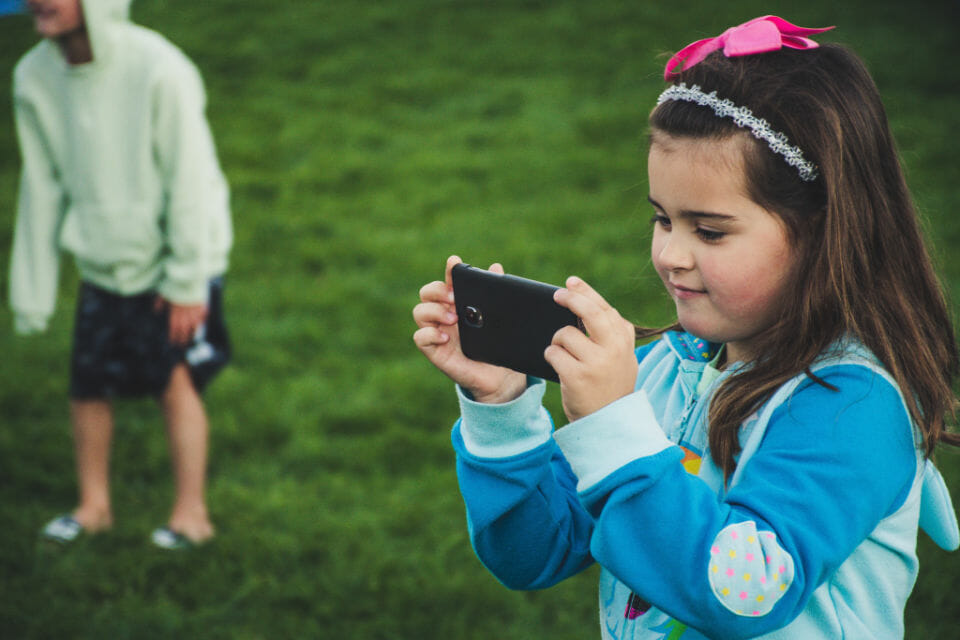 Mobile plans
"One of the unforeseen costs of having children, especially as they get older, is the additional expense of staying digitally connected.
It's not unusual to see primary school children equipped with the latest iPhone.
The good news is that there are plenty of kid-friendly plans, so the days of kids racking up $1000 mobile bills should be long behind us, assuming you stick to prepaid no-contract plans with automatic top-ups disabled.
Plans with unlimited calls and SMS messages are the way to go because when they blow their data (and they will) you know that they can still call home when they need to.
If you're just about to set up your kid with their first phone, be sure to check your drawers for any old phones.
TOP TIP: "Once your child is old enough to get a part-time job, be sure to make them responsible for at least part of the plan."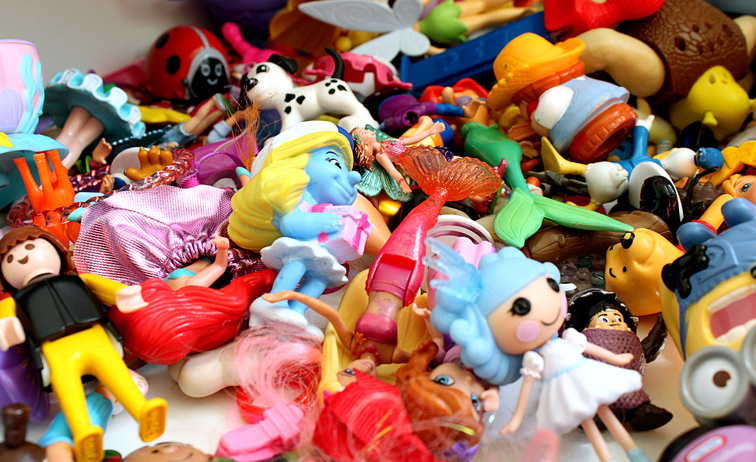 Toys
"A low-cost way to give young children aged up to have access to a wide variety of toys is through playgroups.
For older children, don't go overboard with toys – they really don't need that many. But do buy quality items so that they last for a while. Arrange to swap toys with friends instead of buying new all the time."
If you want more tips and advice like this you should pick up Effie's new book A Real Girl's Guide to Money: From Converse to Louboutins available now!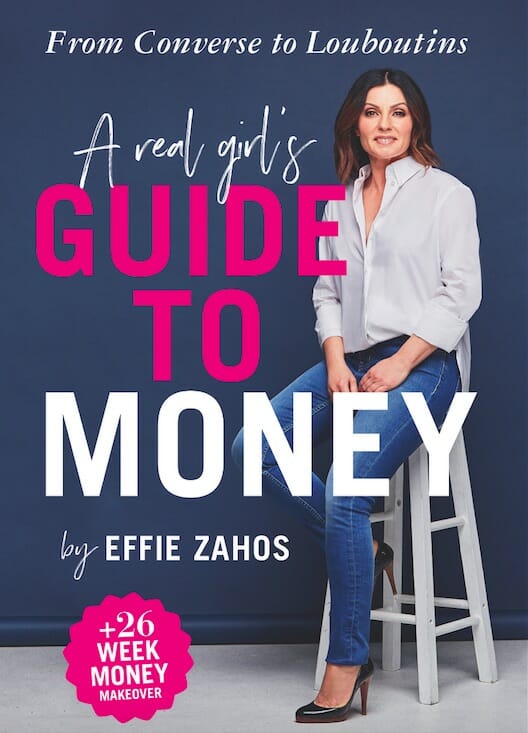 Effie Zahos is one of Australia's leading personal finance commentators. As editor of Money, Australia's longest-running personal finance magazine, she has a knack for making money matters simple. She is also a regular money expert on Channel 9's Today show and on radio around Australia. She is a married mum of two reformed spenders, who were helped by Effie's children's book The Great $20 Adventure.
Get more tips and advice from mums just like you in The Healthy Mummy community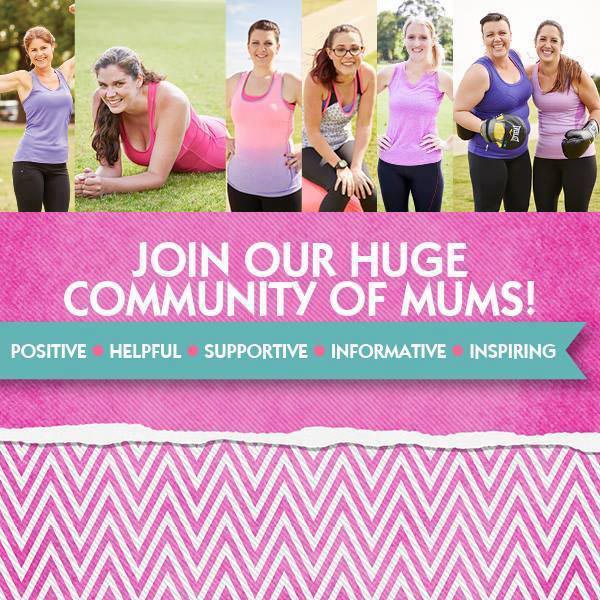 When women support each other incredible things happen. With over 1.1 million like-minded mums who can offer daily support to the Healthy Mummy members our social footprint is LARGE!
All our private groups are moderated every hour by our professional staff, to ensure a safe and non-judgemental environment.
Join our huge communities with hundreds and thousands of mums just like you.  We have lots of closed Healthy Mummy Facebook groups to suit you, including:
There are OVER 1.1 million mums across our social communities!!