How to make poached eggs easily at home
Poached eggs are loved by many people, but a big chunk of us are a little scared to try this cooking method.
In all honesty, a poached egg shouldn't cause too much stress.
Just follow our step by step guide below and serve up café style eggs anytime of the day.
As part of the 28 Day Weight Loss Challenge you'll find recipes using poached eggs so you can try out your new technique.
Think Rainbow Slaw with Poached Egg, Poached Egg and Ham Wrap, Poached Eggs Florentine, and Asparagus with Poached Egg, Ricotta and Parmesan. Find out more about the 28 Day Weight Loss Challenge here.
Is there anything better than cutting into a perfectly poached egg and letting the yolk run all over the place?
4 quick tips for poaching eggs:

Use the freshest eggs possible to avoid the egg white coming billowing too much.
Add 30 seconds or so for each extra egg you add to the pan.
Don't overcrowd the saucepan, cook in batches if necessary. A medium saucepan should accommodate approximately 4 eggs.
Add a splash of white vinegar if you want your whites to stay more intact.
How to poach an egg:
Fill a medium sized saucepan 2/3 full of water and bring to the boil.
Place each egg separately into a small teacup or measuring cup.
Add a splash of white vinegar to help keep the eggs in shape (it won't affect the taste).
Turn the heat down to a gentle bubble and carefully pour each egg in as close as possible to the water. Give each egg its own space in the pan.
Keep an eye on the pan to ensure it is bubbling but not going wild.
Cook for 3- 4 minutes depending on how you like your eggs. Add 30 seconds for each egg you are cooking.
Use a slotted spoon to carefully pick up one egg at a time, allowing the water to drip off. If the whites look too wobbly for your liking, carefully lower it back into the water for a bit longer.
Best ways to enjoy a poached egg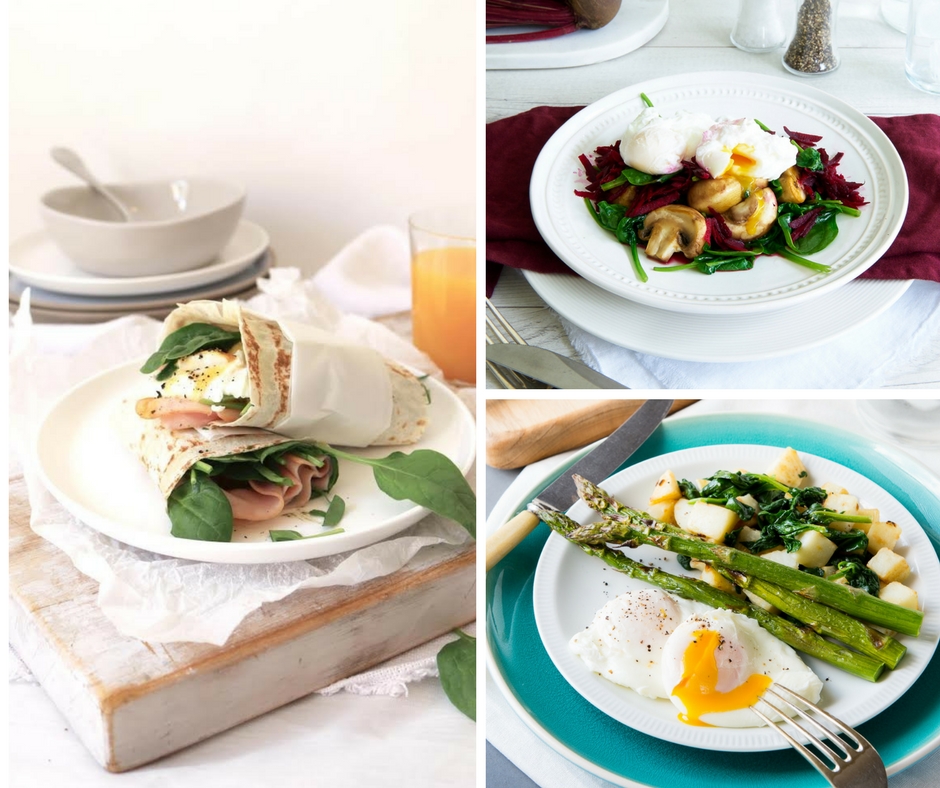 On toast for breakfast with some sliced avocado and tomato.
On top of your stir fry or noodles.
Alongside some roast veggies and steamed greens.
As a final protein hit for a tasty salad for one.
On a wrap with ham and Parmesan cheese.
Make breakfast for dinner with poached eggs, avocado, mushrooms and spinach.
Pop it on top of your bowl of fried rice just before serving.
Join the 28 Day Weight Loss Challenge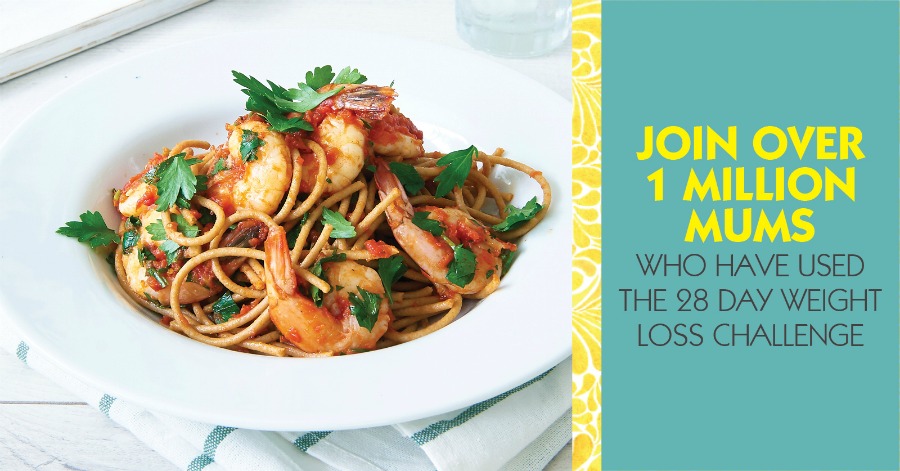 If you want to take charge of your own health and weight – then join our 28 Day Weight Loss Challenge TODAY.
With more than 3,500 delicious (and healthy) recipes, 350 exercises & 24/7 support – the 28 Day Weight Loss Challenge  is designed (and proven) to help busy mums like you lose weight!
To learn more about our challenge OR to join – click here.
To support your weight loss, The Healthy Mummy also has a range of delicious and good-for-you Smoothies.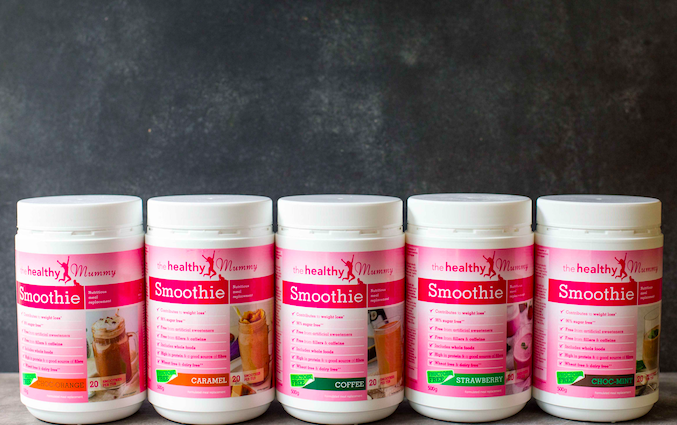 Our smoothie range offers an excellent source of essential vitamins, minerals, nutrients & important antioxidants. It does not contain any weight loss accelerants, caffeine gluten and is dairy free. It is also a non genetically modified product!
To learn more about our Smoothies – click here.
To purchase one of our Smoothies – click here