41 ways to save HUNDREDS of dollars on your shopping bill
Recently we asked our mums on our Private Facebook Group to give us their TOP BUDGET TIPS for sticking to our 28 Day Weight Loss Challenge and not spending a fortune.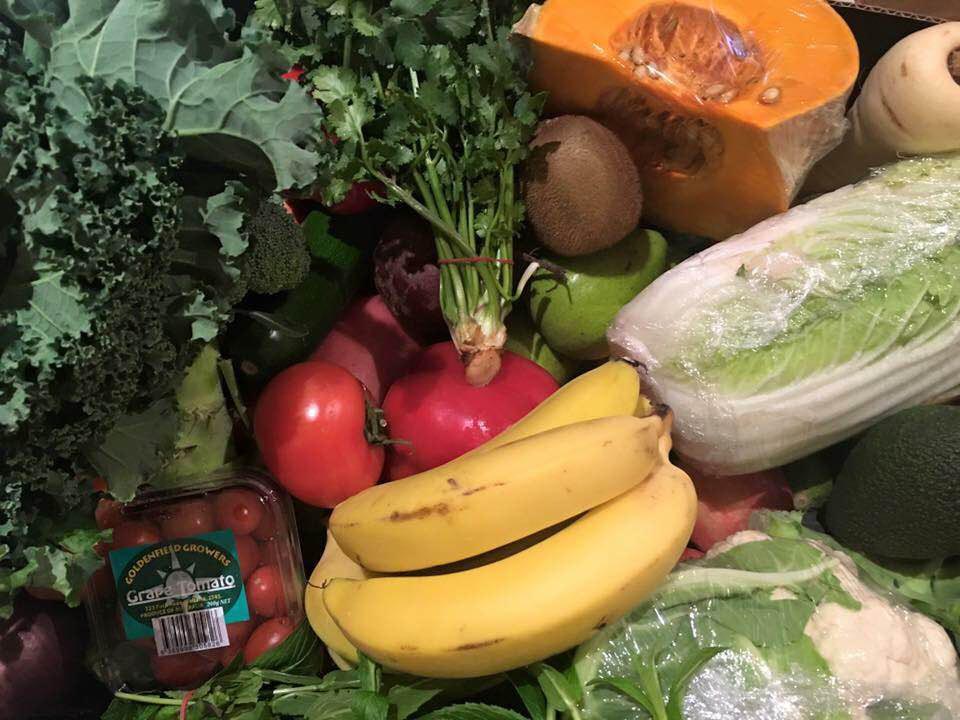 Top 41 budget saving tips from real mums
My tip is utilise the 28 Day Weight Loss Challenge hub search bar. If chicken breast is on special, snap it up and search chicken in the search bar to bring up hundreds of recipes. Also, cook double and freeze portions. This is great for those no time kinda nights.
I like making things that can be used as leftovers. It's great to have for lunch the next day or to pop in the freezer for another day.
Avoid impulse buys. Write a meal plan for the week, challenge menu is awesome and choose recipes you can use same ingredients in or double serve and freeze so u can buy ingredients in bigger portions too
I buy spinach for smoothies in the big bulk bags when they are marked down and separate into the snack size ziplock bags and freeze, perfect size for a smoothie! No need to blend or blanch it before freezing it freezes great fresh, I just crush it up in the bag before tipping into my bottle blender.
Make sure you have your staples stocked up in the pantry. Buy meat that's marked down. If fresh veggies are too expensive opt for frozen ones. Then I sit down and work out my menu from what I have at home.
I always buy bulk meat from my butcher, as well as marked down meat at the supermarket. I then do my meal plan around what proteins I have in the freezer. Each weekly shop is then simply for a couple of pantry staples, fresh produce (always try to get at the markets) and remaining household goods.
So many tips – use dried herbs instead of fresh, or buy fresh herbs that you can plant in a small box or planter (I made my own planter out of a pallet). Only buy fresh ingredients if they can be used in more than one recipe, or find a substitute. Stock up on canned items like chickpeas when they are on special, you can always use them. Buy different cuts of meat that are cheaper but can be used in the same recipe
I shop between grocery stores and but also write a list off the challenge and stick to it
Buy meat in bulk & break it down into recipe sizes. $1-$5 cheaper per kilo. When freezing meat, flatten bags so they're of even thickness, they stack in freezer better & also defrost more evenly.
I always cook bulk meals to have extra serves for freezer or lunch the next day. I often buy meat in bulk and separate and freeze extra portions. Make homemade snacks for lunches such as muffins, muesli bars etc. there are heaps of great recipes on Healthy Mummy
Buy seasonal produce. Shop at a green grocer or farmers markets. Cook with legumes and pulses cos they're super cheap! Use your freezer to cook in bulk. Shop the catalogues and buy bulk when there's amazing deals…like uht milks
We buy our meat from a local meat wholesales in bulk and I freeze them into the correct portion sizes. A "normal" chicken fillet can have two tenderloins cut off and packaged separately. This saves money and waistlines!
I search for recipes based on the ingredients I have, double up recipes and cook in bulk and swap ingredients or make my own (like almond meal).
Get veggies and fruit from the fresh food market and other items from Woolies or Coles… Buy things and cook in bulk preparing snacks and lunches to take out instead of buying food and water out
We get a fruit and veggie box delivered (much cheaper and much nicer than the stores) and then I write my meal plan based on what's in the box. Or just substitute different veggies in 28 Day Weight Loss Challenge recipes. I double up on meals and freeze a portion to have later in the week. And stick to my meal plan!
I save money by customising my meal plan to include lots of repeat items! So if I want San choi bow, I will also cook a big pot of Healthy Mummy chilli con Carne as they use a lot of the same ingredients.
Each week, buy a staple that's on special, you'll save money and build a nice stock pile in your pantry, so you don't have to buy it all at once and when it's not on sale
Plan your meals! even all your snacks and what will go in the kids lunchboxes saves money, saves stressing on what to make and saves on wastage.
We plan our meals & snacks for the week. If it's not on the list it's not in the trolley.
Don't shop when hungry!
I print off the shopping list from the website sit down and work out exactly what I'm going to be prepping then I head down to the market where we do our fruit and veg shop meat shop then I compare Aldi, Woollies and Coles and grab the res. We save heaps this way and it's a day out to the market with the family (we also have a small veggie patch).
This week was my first week, but I made my own tahini and hummus to save money. I also bought my fresh fruit and veg, eggs, bread and fish at the farmers market near us. Great quality, at a fraction of the cost, and the local farmers get all the profits! I price matched at the supermarkets to get the best price for all other items.
Check your pantry fridge and freezer first and see what you can make or what you need to make meals. Plan your meals around what's in the fridge/ freezer or pantry first!
I'm constantly buying marked down meat and fruit and vegetables that are in season. I buy bulk where I can and do cook ups of meals that can be frozen.
I shop at Woolies online from my previous shopping lists. I can see which regular items I have purchased are on sale and select those. It also helps so I don't 'browse the aisles' so to speak and add extras that I don't need/use. I can also specifically look at the specials only. I always buy my dishwasher tablets and other cleaning products from Grocery Run as they are super cheap for bulk buys!
I find it's always cheaper if I make an effort to go to the butcher and green grocer over just the supermarket. Not only do you get fresh stock at a great price, you help a small business. Oh, and always go through what I already have so I don't double up on stuff and waste money.
Try to adjust your meals so that you are using leftover ingredients, like if a meal calls for half a capsicum, find another one to use the other half.
I shop monthly. I plan seven breakfasts, lunches and teas and buy every thing online to make those recipes that I plan to use for a total of 28 days .. for fruit I shop at fruit marts and I buy the $2 bag of frozen Coles Aussie grown veggies.
I find I get great bargains on seasonal fruit and veg by shopping at a farmers' market near closing time as they quite often reduce their prices. We live on soups in winter that are filled with lentils beans etc and heaps of veg. And if a favourite pantry staple ingredient is on special at the supermarket I buy 2!
Use in season produce! Freeze it for later months, especially berries.
Introduce a "cheap and cheerful" night, using only things you have in the house. We find it helps reduce wastage, and the family enjoys getting creative and healthy together! So much fun!
I type in an ingredient into the recipe hub search and pick meals that use the same ingredients… Sometimes it can take about 5 minutes longer but I know that I won't be wasting any food.
My tip is really know what you have already got. When money has been really tight I have been able to get an extra week out of what I already have in the pantry. Also instead of buying pre-cut chicken, buy a whole one.
I have managed to get 1.5 months so far without doing a full shop…i only top up the fresh fruit and vegetables….i buy meat when its cheap bulk and divide in to 100g portions….then I check what I have against the Challenge hub meals and pull out a masterpiece lol
I like to sometimes duck into Coles before a public holiday, or late at night before Coles. You see lots of discounted items and then cook in bulk, separate into night servings, and freeze them so I've got ready meals prepared for the family when I get home from work
I do online shopping! When the Challenge menu is released, I customise and then start. I have the shopping list open on one tab, and the Woolies online shopping open on the next tab. I just flick between screens, ticking off items one by one.
I meal plan for the fortnight using up first what i have in the freezer and cupboards. I always make sure there are 2 or 3 meals that I can bulk out and freeze portions or plan to use up fruit and vegetables near the end of the shopping week
Don't let your husband do the shopping or he will come back with everything you can't eat!
I shop online and have my list already worked out and only type in what I need and never shop while hungry.
Shop online according to a meal plan. Buy meat at a butcher and fruit and veggies from a fruit shop or local farmers market. Enjoy meatless Monday and fill it up with lentils, etc. Don't be afraid of leftovers either and always make double when you can.
Know the best ways to store fresh food to keep it fresh for longer. Also a lot of fresh foods can be frozen (either as is or cooked), if you know you're not going to be able to finish something before they go off then try and get them in the freezer.
Thanks for all the great tips, ladies! It's so great to have access to this wealth of knowledge on our Facebook group. If you're not already a member, join now!
Results From Mums On Our Plans
Lauren Jones
"I've been following the Healthy Mummy programs and using the shakes since May 2014. In that time I have lost 18.5kgs*!!! I am a mummy to two babies who are 16 months apart and both born via c-sections.
"Like everyone else I have indulged in a little more than usual in the past week but still going well I think considering. You see,  what the 28 Day Weight Loss Challenge teaches you, stay with you for life.
"So, even though I have had a bit more cheese and champagne in the past two weeks I still know what I need to do to stay on track. Water intake has increased again, food is back to clean and my first gym session back is back in for Tuesday. New program come at me! 2017 is going to be awesome."
Tamara Deborah
"It's that time of the year. Time to reflect. Look at how far we've come. Reassess and make new goals. 2016 was not my year. I didn't get to where I wanted to but I am okay with that."
"I've still come a bloody long way since starting The Healthy Mummy in 2014. Bring on 2017. New goals, new achievements. A fresh start!"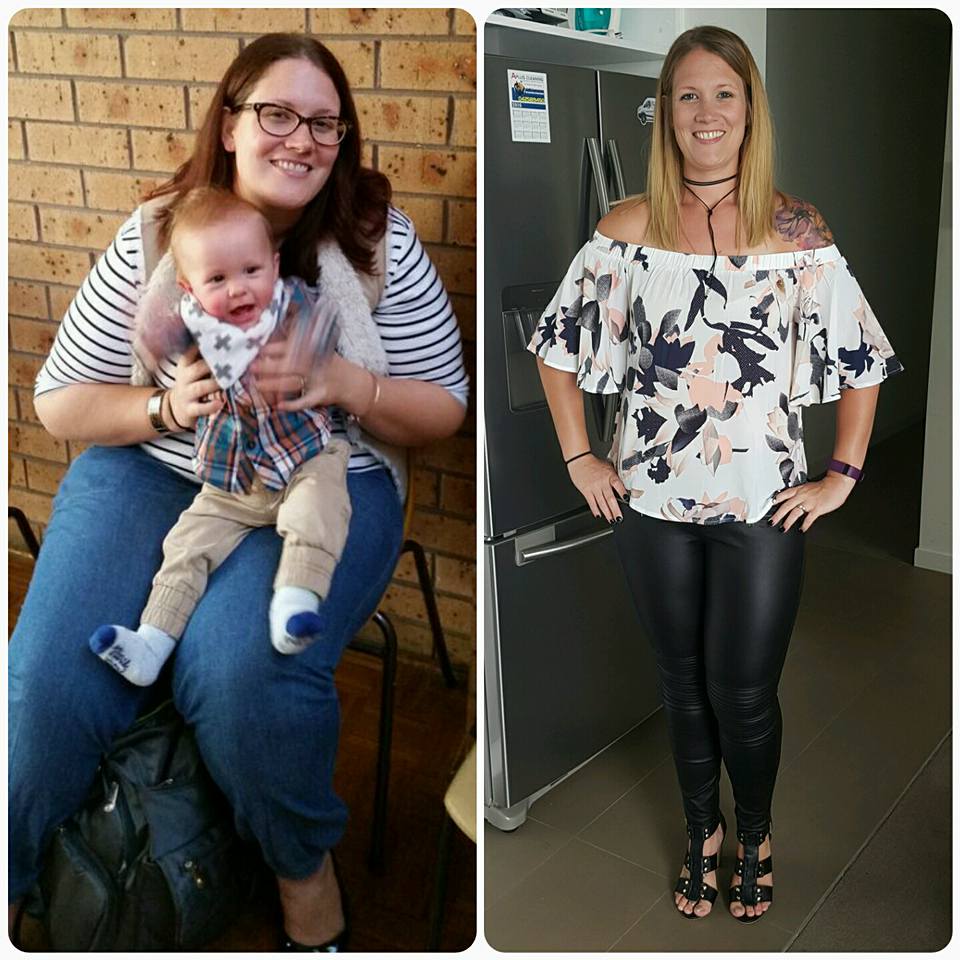 Jodie Lee
"My #healthymummyresults speak for themselves. I'm fitter, stronger and more confident than ever and I have The Healthy Mummy to thank for that. The most important thing for me was learning how to fuel my body, not deprive it. So many 'diets' focus on strict low calories and that's just not maintainable over years and years."
"I've kept my weight off for two years by eating real, yummy, quick to prepare food. I haven't gone crazy on the exercise, just 20-30 minutes a day mostly. It's completely doable, but you have to work for it.
"There's no quick fixes, no pill or potion to make the weight fall off you fast. My advice? Drink your water, eat your veggies and get sweaty. And start today!"