These inspirational mums have lost over 142kgs between them and are living a healthier life
There are so many inspirational mums in The Healthy Mummy community who are on their weight loss journey and sharing their stories that we love to share and celebrate. Here are just a few of these mums and their stories.
There are so many inspirational mums in The Healthy Mummy community who are on their weight loss journey and sharing their stories that we love to share and celebrate.
Here are just a few of these mums and their stories.
6 mums who have lost over 142kgs are an inspiration to all
Trista Cashman has lost 17kgs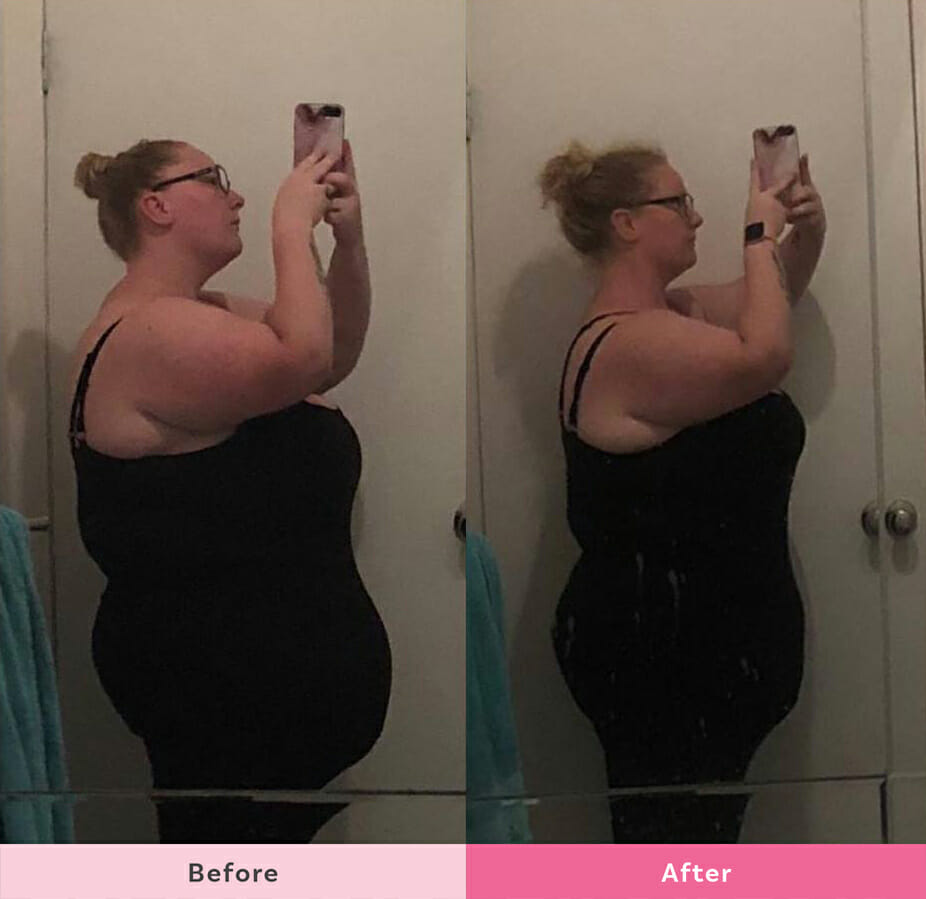 Trista says, "Well here goes, 12 weeks, 17kg and 54cms. Still, a long way to go but I'm so proud of myself for getting this far!"
Kerry Skye Douglas has lost 33kg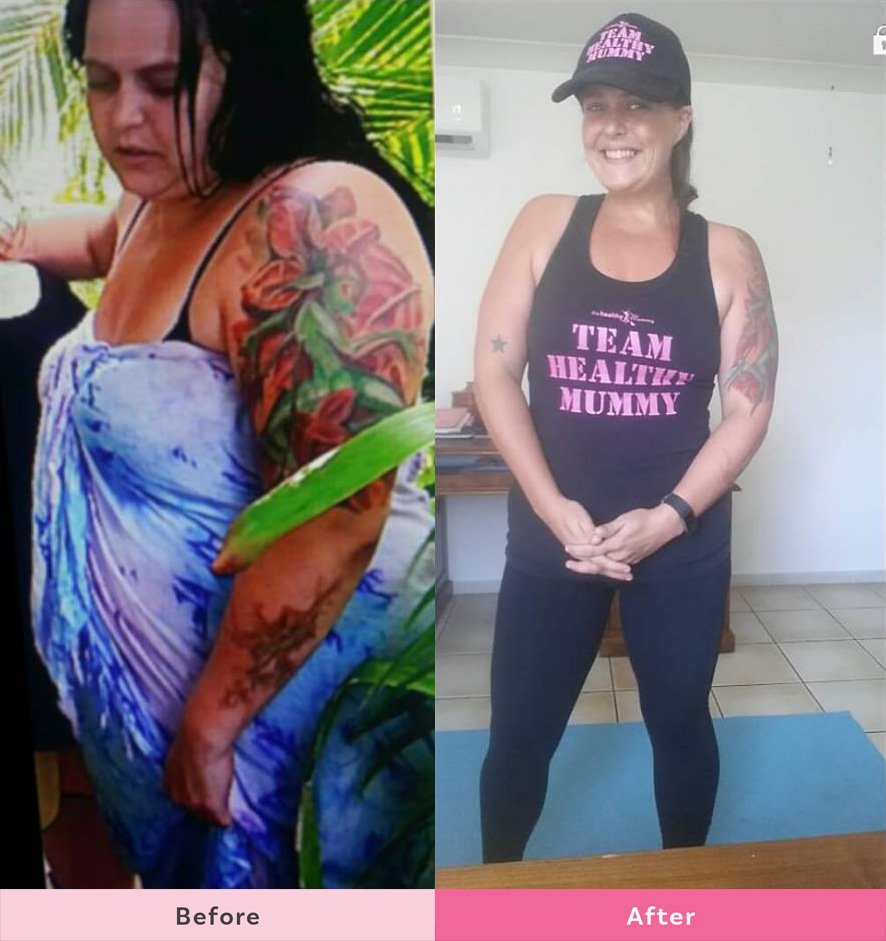 Kerry says, "From a really bad place emotionally and physically. To now HAPPY and HEALTHY and MOTIVATED.
I have followed the 28 Day Weight Loss Challenge and Healthy Mummy Smoothies for just over a year now, my only regret is I did not start earlier!
110kg down to 77kg."
Jaci Major has lost 17kg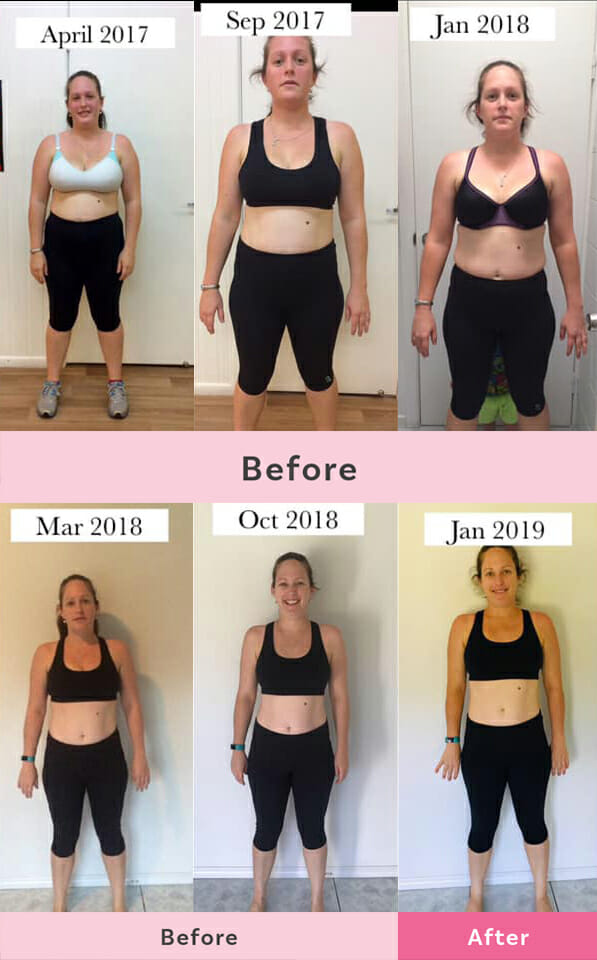 Jaci says, "85kgs > 68kgs
Here is the collection of my progress shots since starting my Healthy Mummy journey.
I am a mum of two kids 2 and 3 1/2…I now have the energy to keep up with my active boys after transforming my once unhealthy lifestyle thanks to The Healthy Mummy and the 28 Day Weight Loss Challenges.
I have achieved my below results by combining the 28 Day Challenge along with other Healthy Mummy products such as the Metabolism Support Tablets, Apple Cider Vinegar Tablets, Tummy Powder & Protein Powders."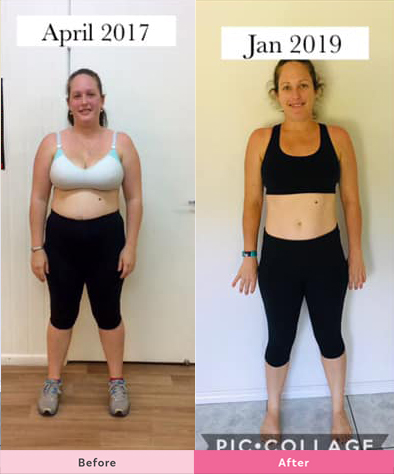 "I now love moving my body each day and making healthier food choices for not only myself but my family as well.
I am so close to my goal weight of 65kgs and I am ready to smash it out in 2019!!"
Shivaugn Barclay has lost 27kg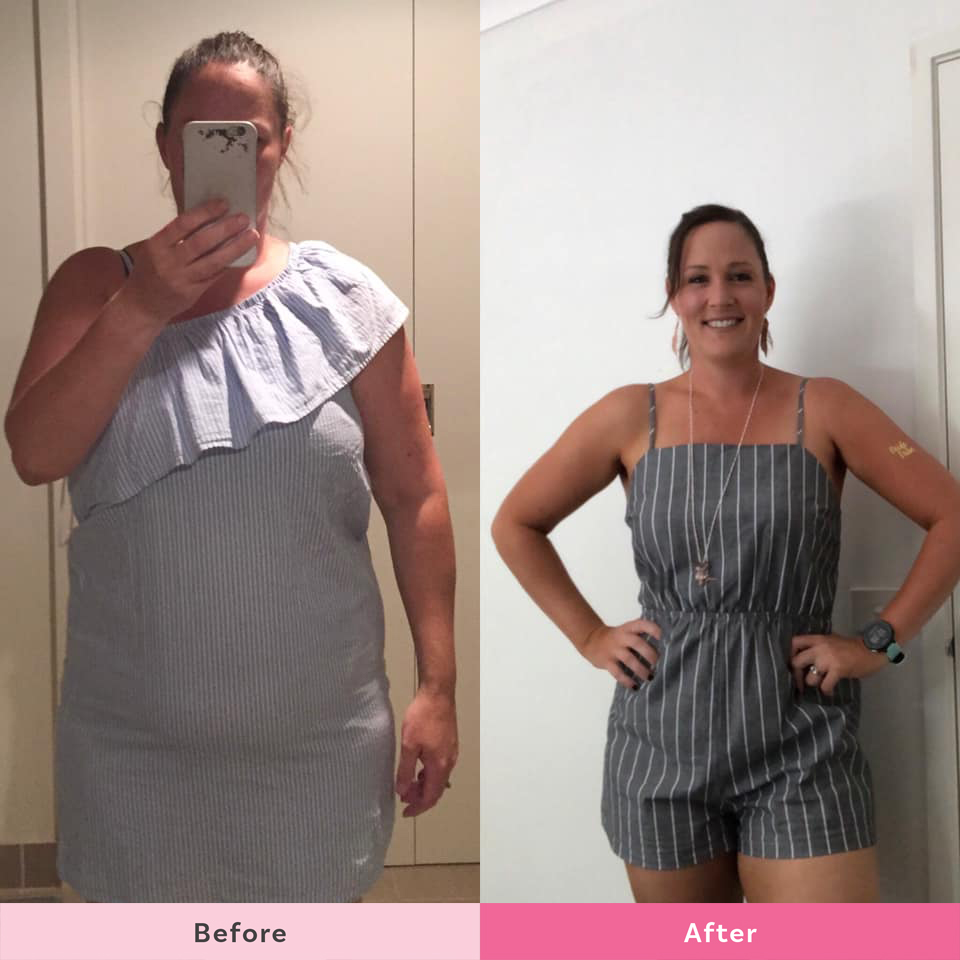 Shivaugn says, "The photo on the left was taken on the 10th January 2018 when I started my journey with Healthy Mummy and I was five weeks postpartum with baby number three!
I could have used every excuse under the sun to eat what I wanted and not get my body moving, continued on my overweight journey and continued being unhappy. I had 4yo twins a newborn and a shift working husband.
Instead, I joined the healthy mummy got up and out of the house with my kids and got my body moving. 
I made healthy choices for me and my family and got back to parkrun (I had done a handful prior to falling pregnant) I got back to the gym and started running regularly, joining a running group and entering a few fun runs!"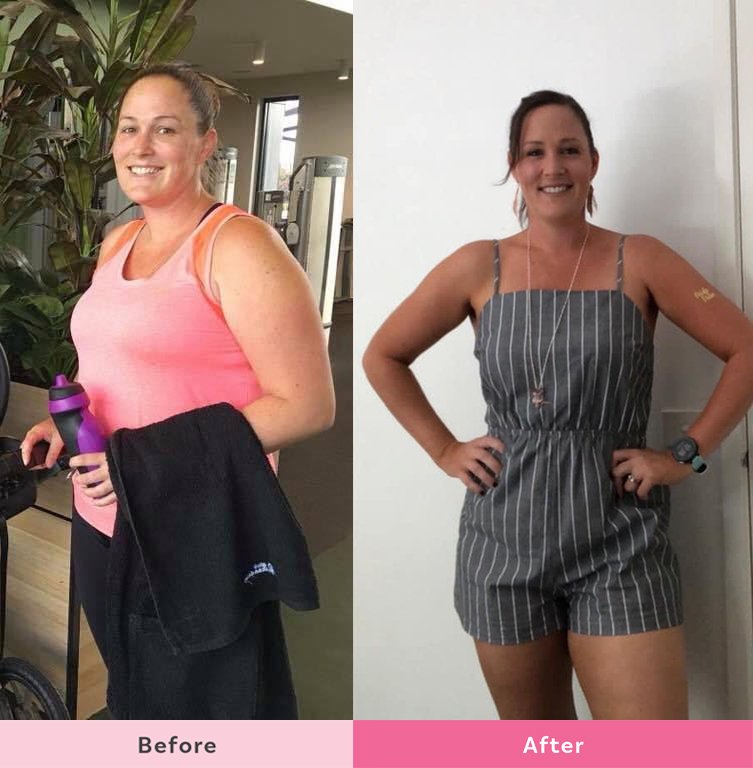 "Fast forward 12 months and I've gone from a size 16/18 to a size 12, I've lost 27kg and so many cm's. I'm running 10-12km at a time and got my parkrun PB from 43min down to 31min! I'm happy and healthy and loving life!!
Thank you to The Healthy Mummy for giving me the tools I needed to get this far in my journey!! Here's to the losing the last 6-8kg and continuing to kick butt!"
Lauren Clayton has lost over 18kg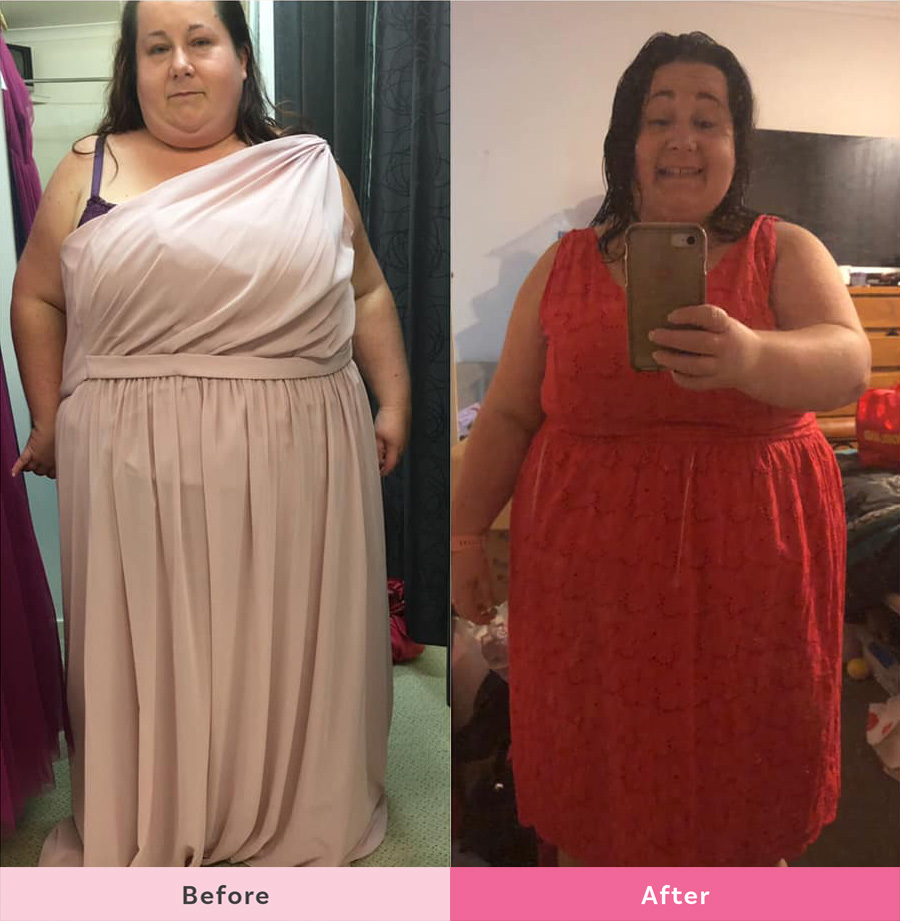 Lauren says, "I found The Healthy Mummy in November 2016. I've had a lot of success in the past and after a very difficult 12 months, I'm finding my feet again. Have I given up? No! Can I do it again? Absolutely yes! Because of all the support that is offered here 
This red dress was the first item of clothing I purchased after starting The Healthy Mummy. I remember feeling so excited that a dress I saw in a window fit me. We have been through some ups and downs. It's fit and then been too big, been too tight fit again etc. I put it on this morning and was straight away so critical of myself.
But then I thought about it all and I realised it's all part of the journey! So I'm going to wear my dress and have a good time out with my sister in law tonight and remember how far I've come!"
Court Davis has lost 30kgs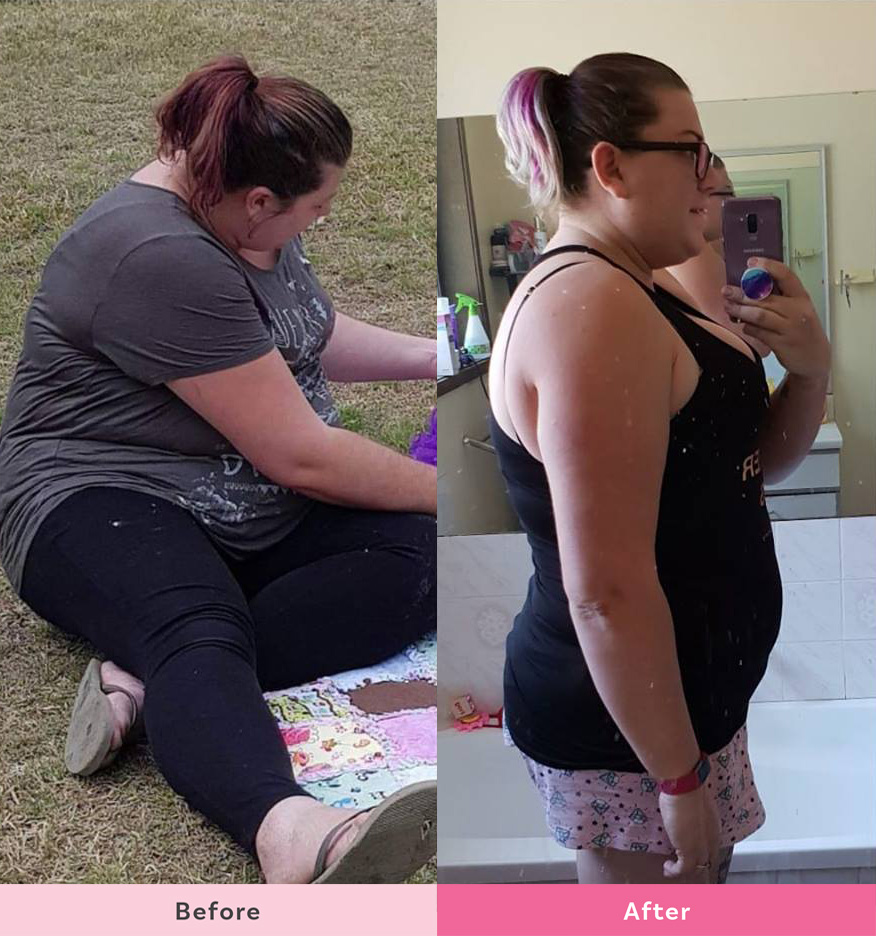 Court says, "My fitness journey is never been an easy one it's been plagued by mental health issues and numerous health setbacks 12 over months ago when I join the healthy mummy I never would have dreamt the person Id be today it ignited a fire in my belly that I never knew I had! 
I only ever used to sponsor a gym ID sign up to go once and then that'd be it until my contract is up and I'd cancel now the gym is a massive part of my life and I'm there five days a week.
Yesterday I completed my biggest transformation to date I set a new PB my deadlifts of 125 kg I can officially deadlift more than I weigh I am 30 kilos lighter and a far happier person than I was before.
I'm a new person a better mum and a better wife if I can do it anybody can."
Congratulations to these mums for all they have achieved already and we wil be waiting to see them kick even more goals in the future.
Change your life like these ladies have with our 28 Day Weight Loss Challenge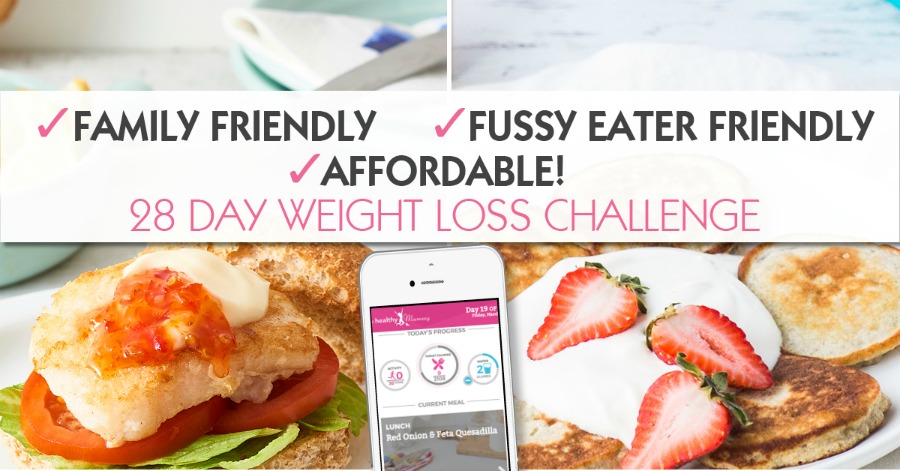 If you are inspired by the transformations of these nine mums and want to take charge of your own health and weight – then join our 28 Day Weight Loss Challenge TODAY.
With more than 4,000 delicious (and healthy) recipes, 350 exercises & 24/7 support – the 28 Day Weight Loss Challenge is designed (and proven) to help busy mums like you lose weight!