These mums have transformed their bodies and are now living a healthier lifestyle, such an inspiration
We love to celebrate the transformations of the mums in our community and these mums have had transformations that are definitely worth celebrating! Read their stories.
We love to celebrate the transformations of the mums in our community and these mums have had transformations that are definitely worth celebrating!
These mums amazing transformations will help inspire you to stay on track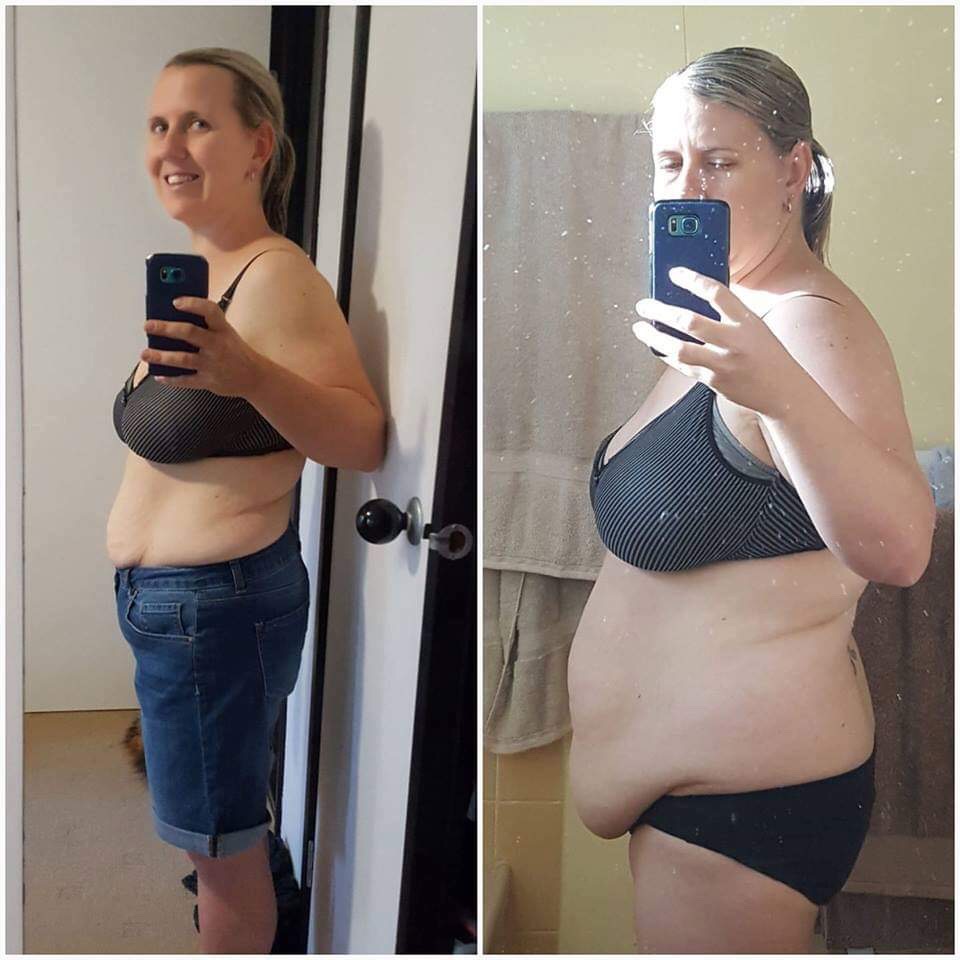 Crystal Fisher – lost 17.4kgs
"I don't know where I would be without The Healthy Mummy now. It's my new lifestyle and I love it
I'm 17.4kgs down since I started with The Healthy Mummy five months ago now. I was a size 18-20 and now down to size 14.
I can nearly fit into size 12 denim shorts. Yay!!
I think I last wore size 12 was back in the middle of high school.
I have more energy and I do exercise. I love trying new recipes, There are lots of different recipes to choose from on the app."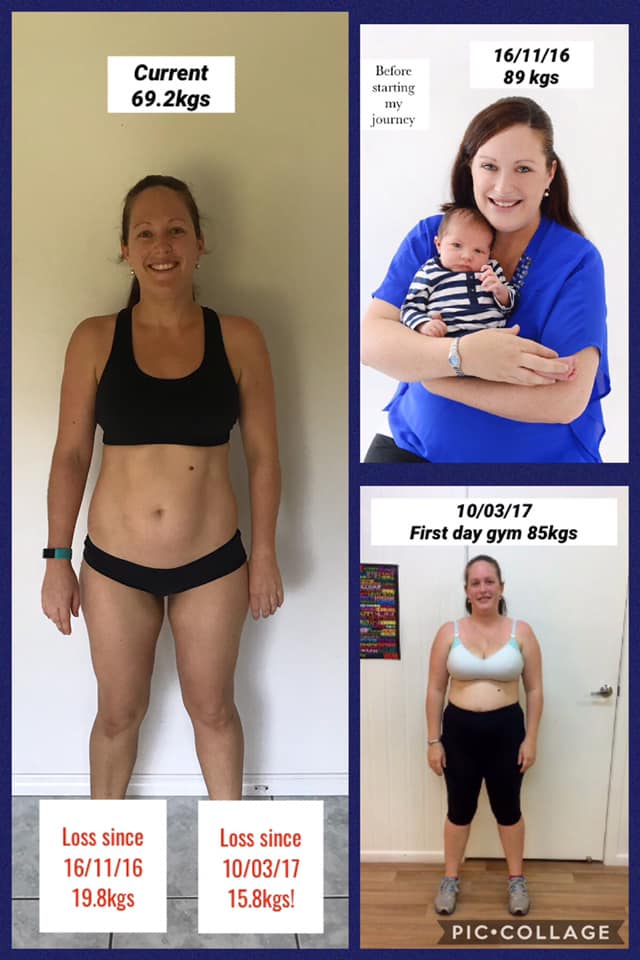 Jaci Major – lost 19.8kgs
"I thought I would share my journey so far with you all so warning this post is a little long ?
It's now been nearly two years since I was at my heaviest after having my second child in November 2016. I had been using The Healthy Mummy smoothies on and off from November 2016 when my second child was born and started trying free Healthy Mummy recipes not long after that.
I sat on the fence for a while as many people do then one of my friends joined the 28 Day Weight Loss Challenge and got me a little more curious to see what it was all about.
I ended up winning a free 30 days through my local consultant to try the 28 Day Weight Loss Challenge to which I then signed up after in September 2017.
Throughout this time I have been a motivating mum with my local support page for both food and fitness.
Since starting the 28 Day Weight Loss Challenges I have been more focused on healthy eating and getting my body moving. I have been able to achieve my goals quicker due to being able to keep myself on track with the Challenge and the support from The Healthy Mummy support groups.
I joined my local gym in March 2017 which was way out of my comfort zone at the time.
I was going great slowly achieving my goals whilst running after my two boys who are now nearly 2 and 3 & 1/2. I was trying more new Healthy Mummy products like Super Greens and Protein Powders etc and loving it.
Then about four months ago my partner had to start working away which completely throw me out of my routine. I have anxiety and when my routine is thrown out of wack or there is a big change in my life it tends to flair up, and even though I know how to manage it these days it takes me a little longer to adjust.
I wasn't coping so well so decided to take a step back from The Healthy Mummy, I was still watching everyone else's journeys through support groups but wasn't in the right head space to handle what was going on with my family etc. I decided to do a healthy gut detox with a friend to try and get back on track slowly and try and get some motivation back.
Even though in that time I wasn't following 28 Day Weight Loss Challenges fully I was still using the recipes etc for my family to make snacks and dinners.
Slowly but surely things settled down after about a month and a bit at home and we all fell into a new routine and I got back into my Healthy Mummy journey which I had definitely missed!!!
I had my weight and measurements done at the gym last Friday and was overwhelmed to compare my results from when I first started in March 2017.
15.8kgs lost!
50cm throughout my body!
23.7% body fat!
Which bought my total since being at my heaviest in November 2016 to 19.8kgs!
I am the fittest and healthiest I have ever been and really loving where my journey has taken me and being able to teach my boys a healthy living lifestyle."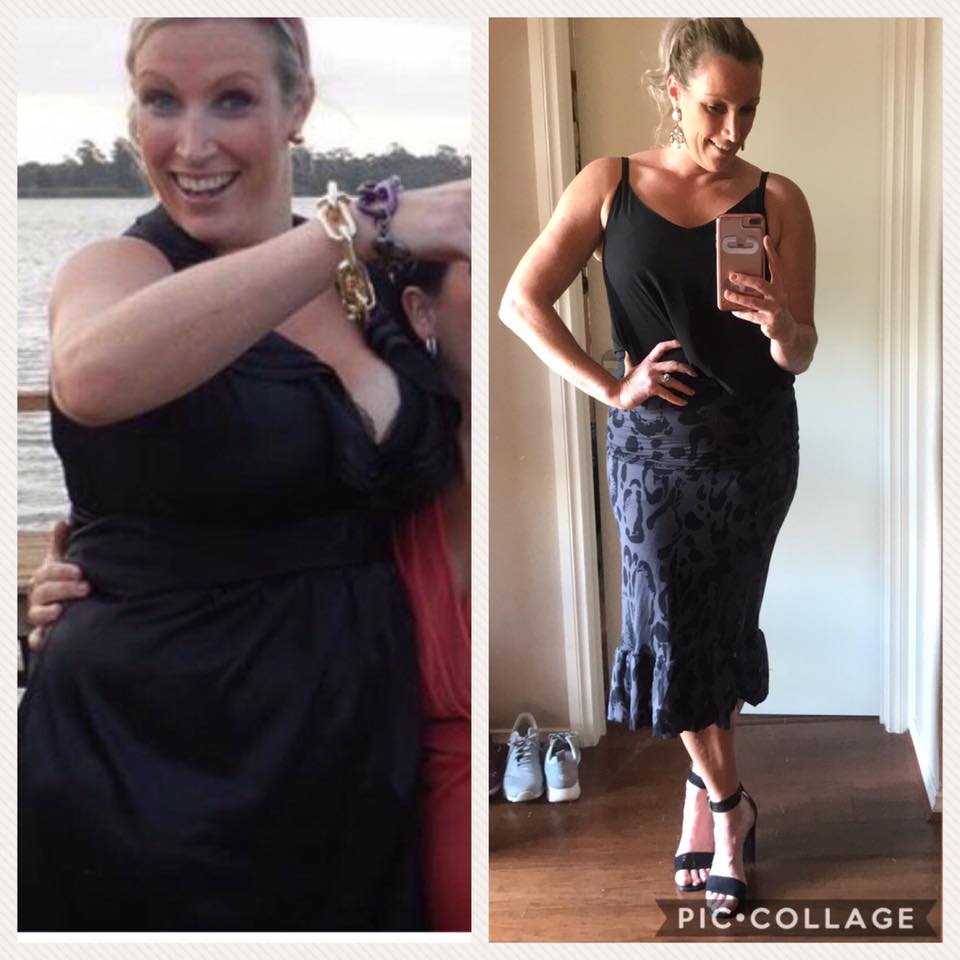 Bridget Flint-Chapman – lost over 120cms
"Happy birthday to us, happy birthday to us
Happy third Healthy Mummy birthday, thank you for transforming me.
Three years ago I took the leap and finally signed up after stalking the amazing results on the page for a month. Over 120cms gone and so much gained.
I love how simple it is to customise the meals and app to suit your life. I forever grateful for this program for helping me find me again after having my girls."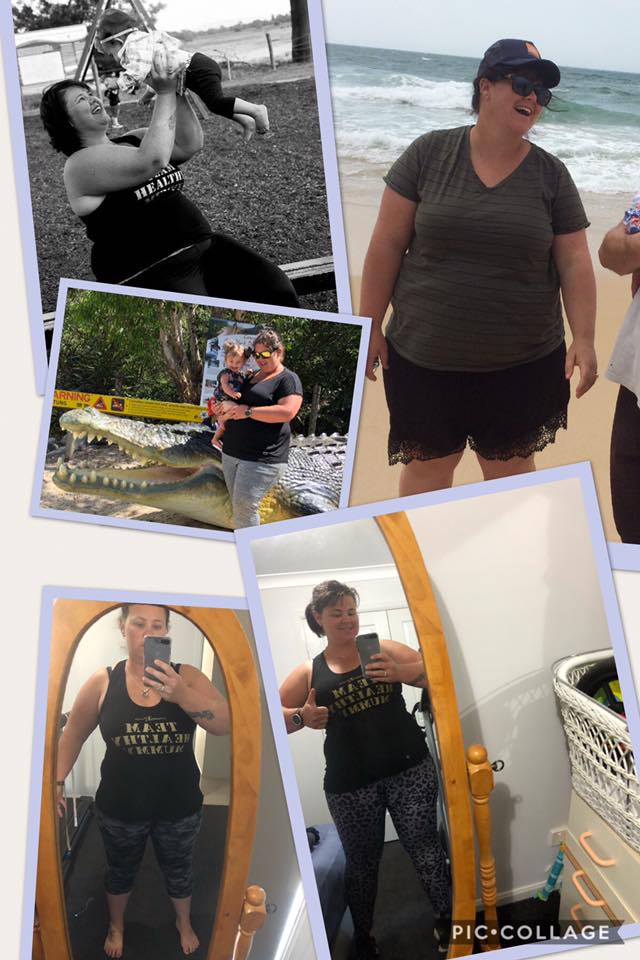 Kristylee Harris is in her goal activewear
"This is my first proud transformation post .. This morning I thought I'd try on my first goal 'rockwear tights' and I couldn't believe it they fitted. It's so nice to finally be able to wear flattering active wear. It's taken me nine months to get into the swing of things and fully commit but I'm getting there and now more determined to keep going.
I've committed to four days a week cross fit and boxing classes and sticking to my meal plan as best as possible and if I don't feel like something on a particular day I ensure it's still a Healthy Mummy option. I'm having up to two smoothies a day and now using almond milk in them as well as Protein Powder after workouts and they are yummy."
Thank you for sharing your Healthy Mummy journey with us and we will be cheering you on and watching as you continue to kick goals!