Katie is beginning to like who she sees in the mirror, thanks to her Healthy Mummy lifestyle change
Eight months ago Katie was miserable, tired, self-conscious and unhappy.  She made the decision to finally say  "no more" and to make a change. That change was deciding to follow The Healthy Mummy lifestyle. Now, she's 13 kilos lighter and is finally beginning to like her reflection again.
"The girl on the left is long gone, and I look forward to seeing where the girl on the rights adventure takes her."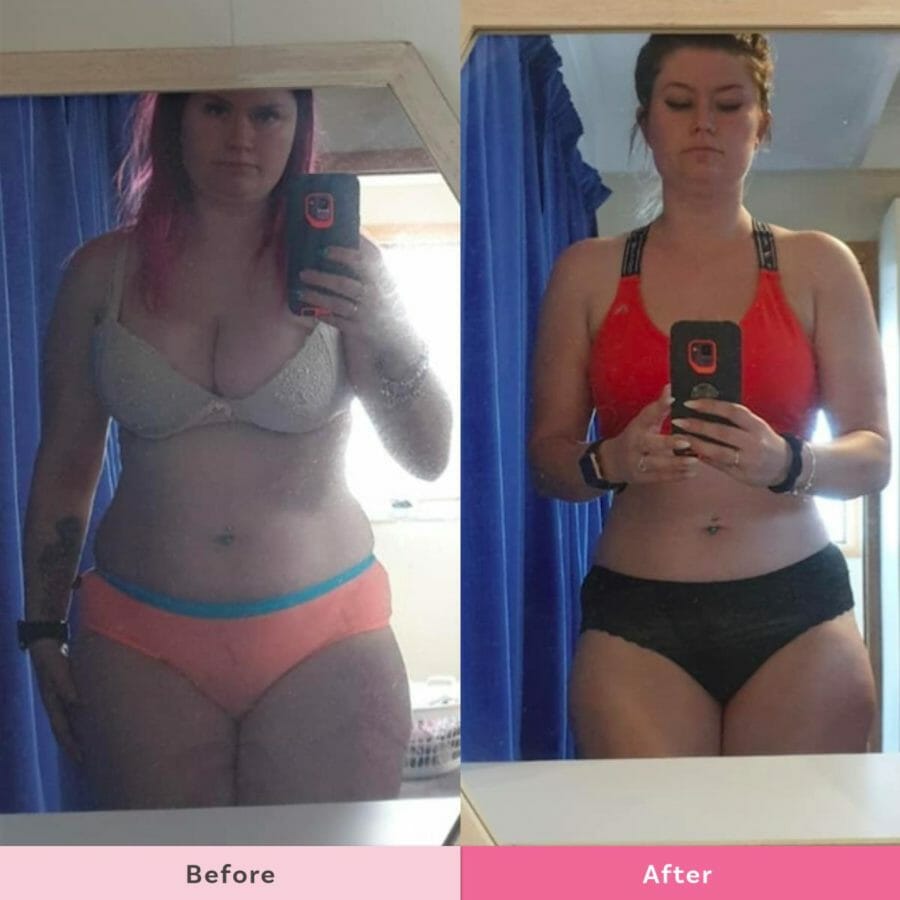 Katie from George town in Tasmania started following the Healthy Mummy programme seriously in August 2019. With her wedding looming in February 2020 she was determined to get into shape for her big day. At 89 kilos, she made a promise to herself not to get to 90 kilos.
Katie shares, "I starting with small changes, eating better, cutting out junk food (allowing myself a once a week treat day) and including a lot more exercise into my days."
"It hasn't always been easy, I've been up and down at times, I got married in February and actually had to stop losing weight as my dress had to be taken in a size and a half and if I'd lost anymore before my big day I couldn't alter my dress anymore!"
Along with The Healthy Mummy App, Katie has incorporated Healthy Mummy products into her routine.
"I'm now using the Healthy Mummy Smoothies. I use chocolate, choc fudge and caramel – my favourite so far would have to be choc fudge!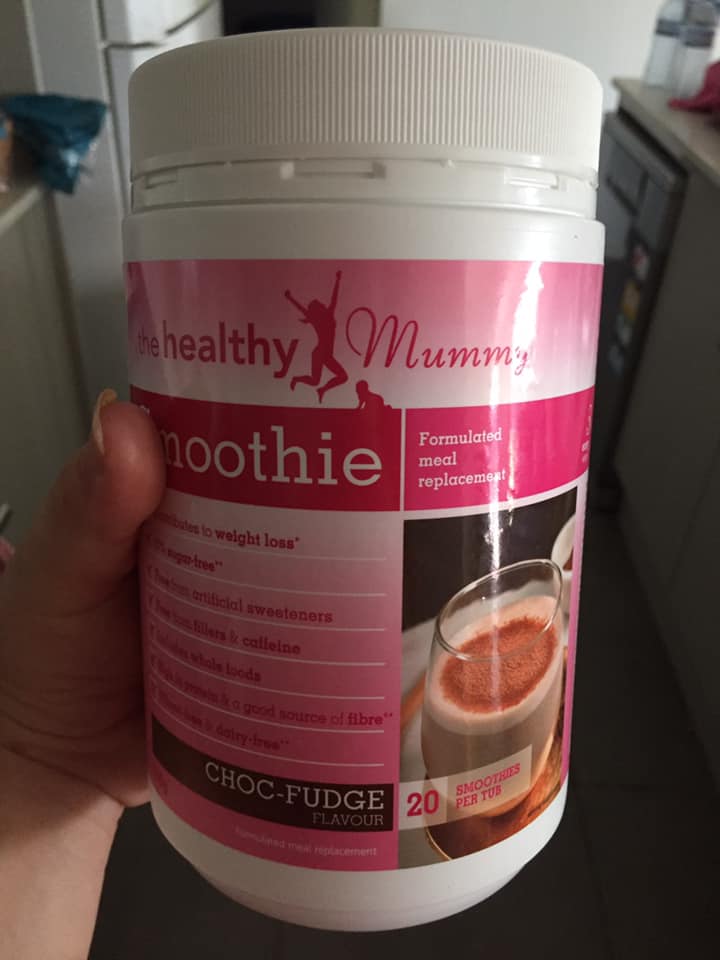 Katie has also started using The Healthy Mummy Supplements,  The Super Greens,  Immune Powder and Apple cider vinegar tablets.
She says, "I have a lot more energy, I'm less tired, and my confidence is slowing building up. I am beginning to like who I am seeing in the mirror, my confidence has increased dramatically, which is amazing for my mental state"
"With all this isolation I had gained back 5kg, but after some strict words with myself, I've gotten myself back on track. My next goal is to get under 70 kilos' and then reassess once I'm there.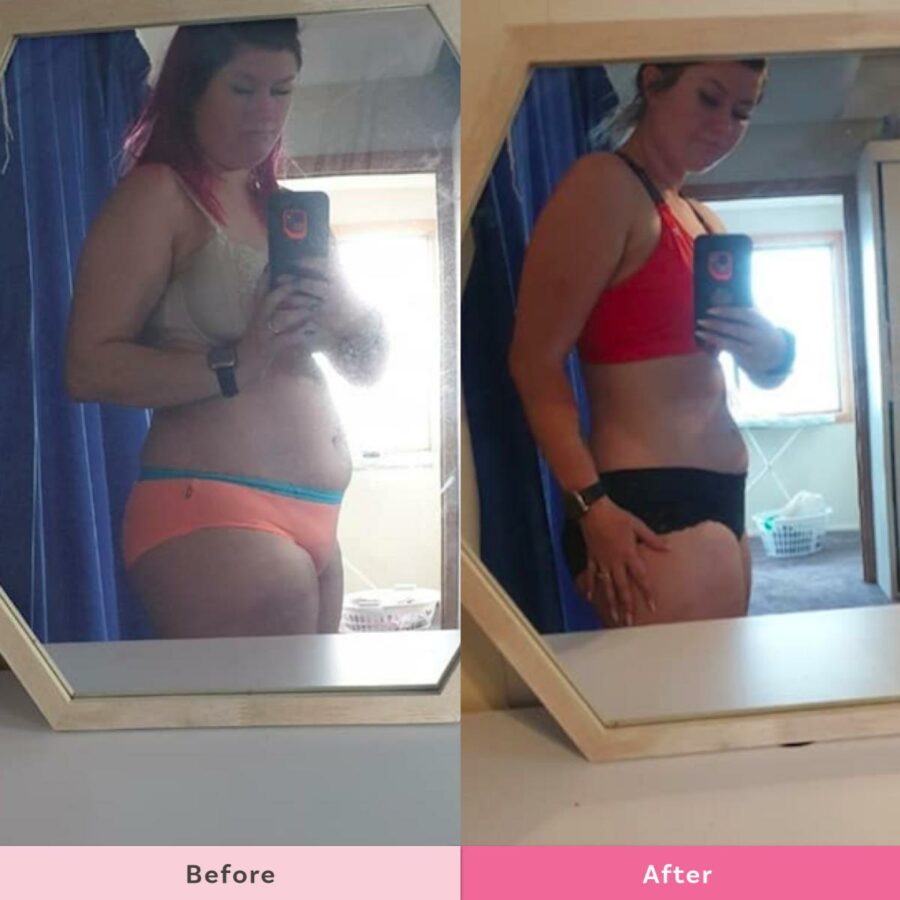 The Healthy Mummy App
Katie says "I do use the 28 Day Weight Loss  Challenge App too. In the last few weeks, I've started meal prepping and using recipes from the hub. I love how quick and easy they are, and the HUGE variety is awesome, there is something for everyone".
Favourite Recipes
"My fave recipes at the moment are the Mexican Lasagne, Beef Stroganoff, Chicken and Mushroom Risotto (recipe available on the Challenge Hub) and the Chicken Parmigiana.

Katie's 3 Tips for Success
Make a list, my days do not flow properly without a list, a list has made a massive difference to keeping on track
Don't be so hard on yourself, if you make a bad choice just pick yourself up and start again
Have fun, start with exercises you enjoy, I love dancing, so that's my go-to!
Katie finishes with, "If The Healthy Mummy has taught me anything it's that we are all human and make slip-ups and bad choices at times and that's ok, its how you bounce back from a slip-up or bad choice that's important."
The 28 Day Weight Loss Challenge has everything you need to stay fit and healthy! Join today!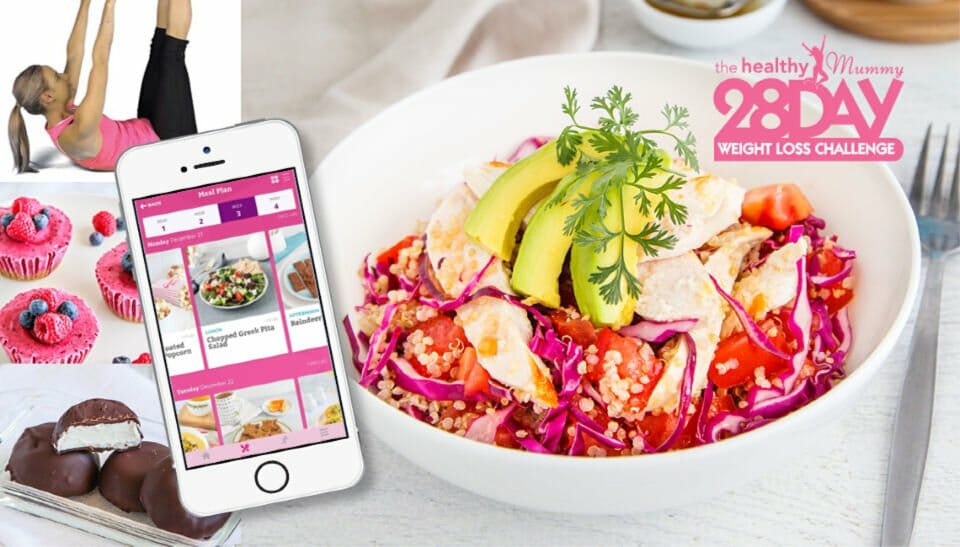 Our 28 Day Weight Loss Challenge is an affordable, customisable weight loss program PROVEN to help mums reach their weight loss goals.
Our Challenge entails:
28 days of at home exercise routines (no gym needed) – with video instruction
Customisable and breastfeeding friendly meal plans
Time-efficient exercises for busy mums – under 30 mins
Challenge combines Pilates exercises with interval and circuit training (HIIT)
Suitable for basic to advanced fitness levels
Home to thousands of EASY-TO-MAKE recipes!