Kicking goals! Mums share their amazing weight loss stories
Check out these amazing women who have proudly shared their weight loss journeys with The Healthy Mummy. Each of them kicking goals on the 28 Day Weight Loss Challenge. Find out how you can too!
Kicking goals! Mums share their amazing weight loss stories
Nikki Cornish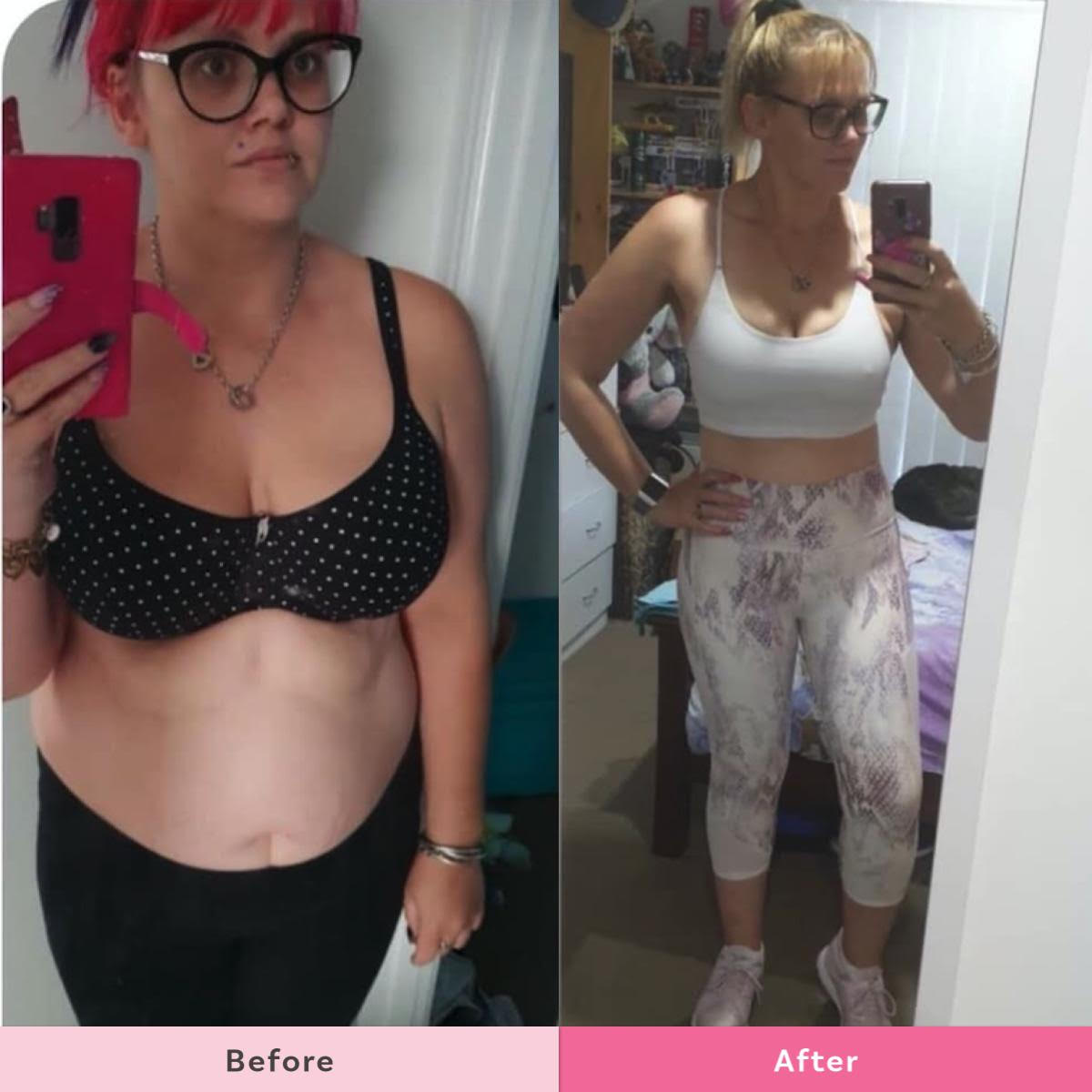 Nikki shares, "Twelve months ago I started my journey to become the best version of myself.
"Twelve months ago I took the dive and finally tried The Healthy Mummy. I never imagined that this is where I would be. I was determined that I could do it. AND I DID!
"Over 22kgs lost. I love the new me. I have confidence that I've never had before. I am so proud of myself. I have worked so hard and even though it hasn't been easy, I haven't given up. And now I can look back and know that I will never be that person ever again!
Join Nikki on the 28 Day Weight Loss Challenge NOW!
Josie Boon
Josie shares, "I've lost 15kgs and finally got back to my pre-baby weight. I am feeling amazing!"
She added, "I hated myself in the before picture. I have come such a long way!"
Click HERE to start your journey today!
Megan Van Nierop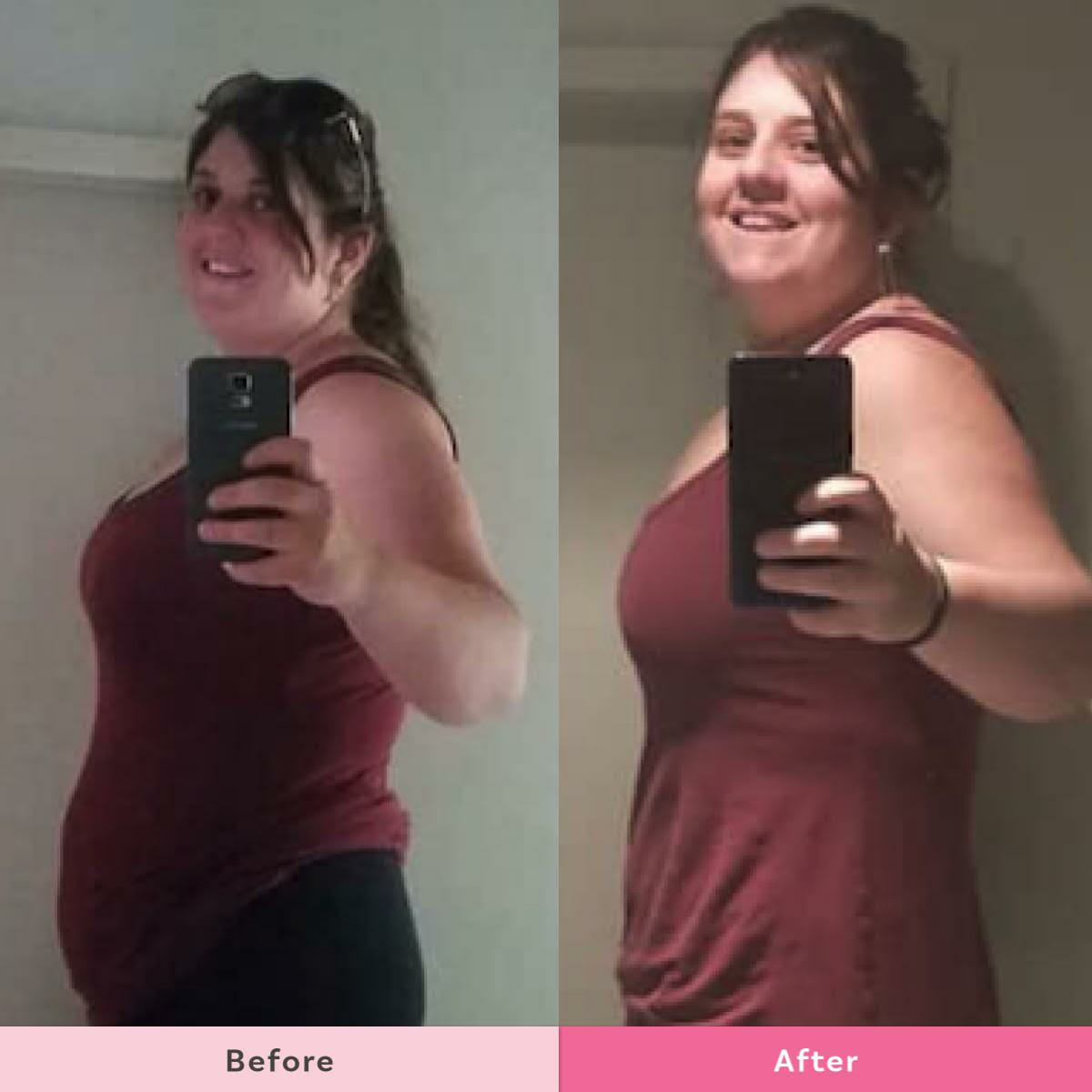 Megan says, "I love recreating photo's along the way to track my progress. I can easily see how the clothes fit me now and how I've changed physically. It's a great way to keep track of the changes instead of relying on the scales and body measurements.
"I would have never worn this out in public, only at home. Now I wear things like this everywhere because my confidence has grown so much.
Megan wants to remind everyone, "Remember we are doing lifestyle changes. They won't happen overnight. It will take hard work and time to undo a lot of wrong choices. Don't beat yourself up if it doesn't happen as quickly as you were hoping it would."
Join Megan on the September 28 Day Weight Loss Challenge HERE!
Silvana Gutierrez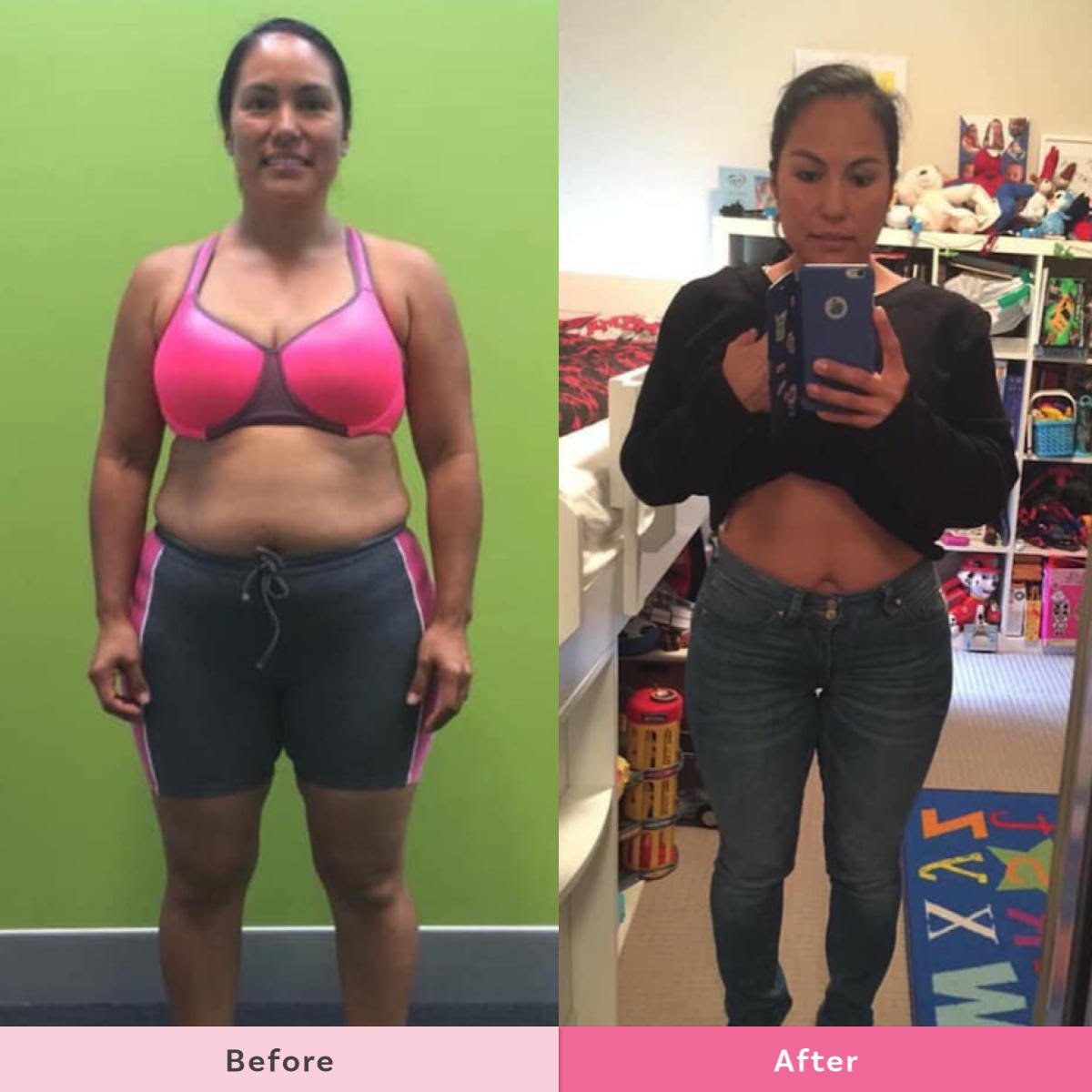 Silvana shares she is proud of herself for going from XL to S/M in just six months, thanks to The Healthy Mummy 28 Day Weight Loss Challenge.
"I have been maintaining my weight loss for a year now, with just a couple of kilos in between, but I have pretty much stayed the same size or smaller. I do find that doing weights makes me fluctuate up and down a bit.
"I love that I am not missing out on anything and living a healthy balanced life!"
Hannah Pech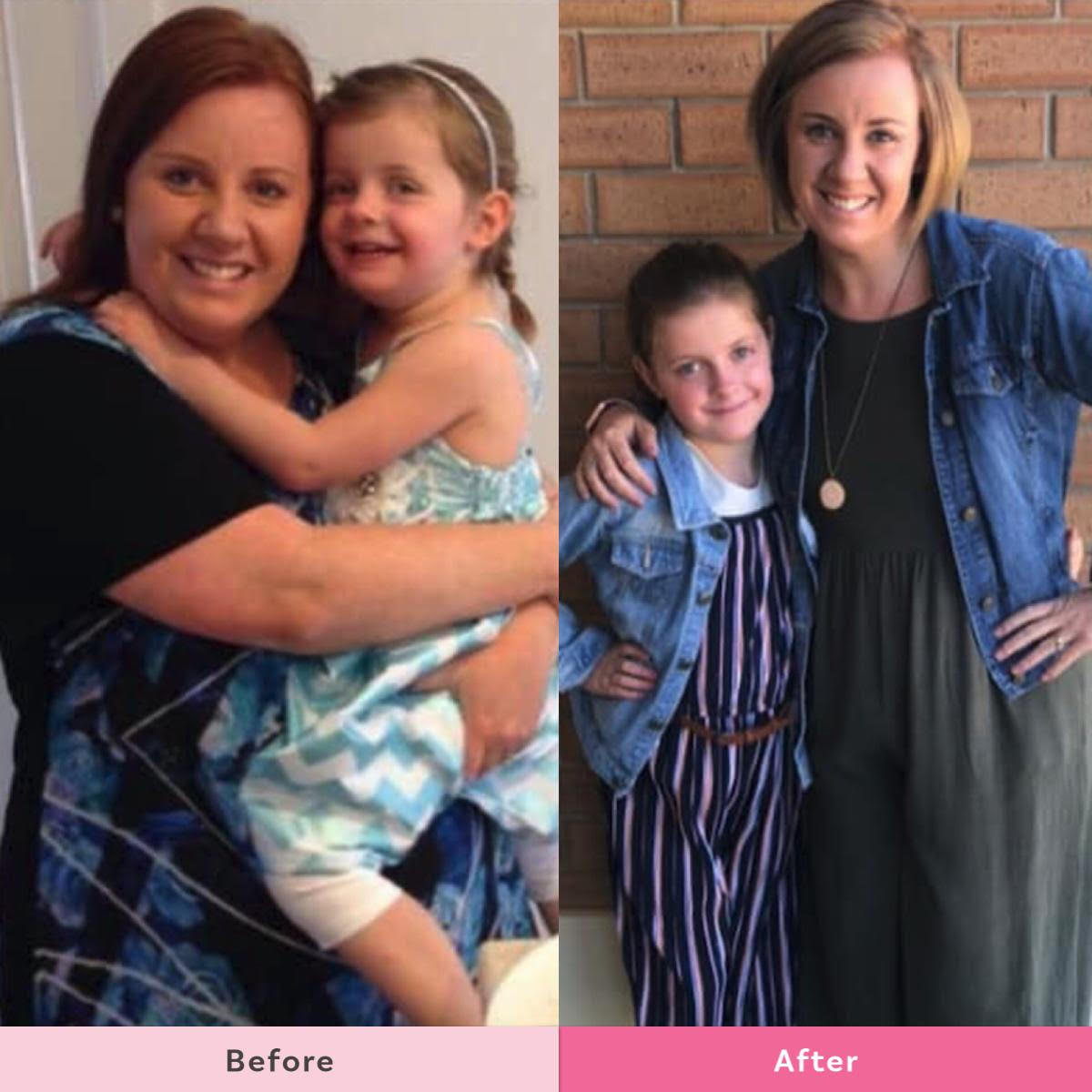 Hannah shares that being the best role model for her young daughter is one of the biggest benefits she has gained from The Healthy Mummy lifestyle.
"I've lost over 30kg and am so much more positive, active and strong. I have noticed these qualities are now rubbing off on my daughter too. She sees me enjoying food and exercise in a positive way which is so important."
Good on you, Hannah!
You too can make the change. Join the September 28 Day Weight Loss Challenge HERE! 
Brooke Ward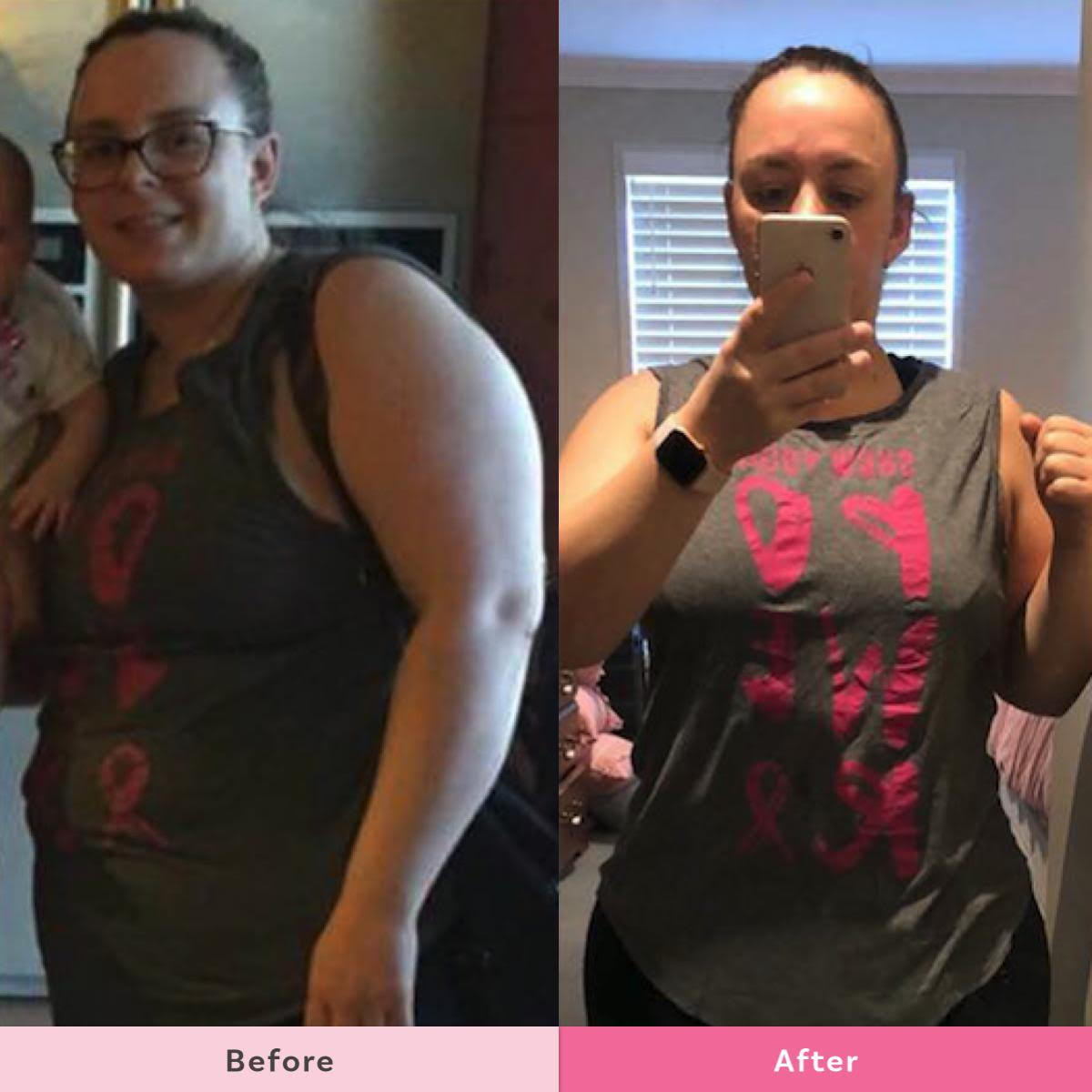 Brooke proudly shares this is her on the left three months postpartum and on the right 12 months postpartum.  Looking great, Brooke!
Kilos? Gone!
Centimeters? Gone!
Anxiety? Gone!
Depression? Gone!
Brooke says she has gained so much from her journey including, self-love, improved mental health, confidence, improved her fitness and so many great friendships along the way.
"The Healthy Mummy is so much more than a weight loss program, it's a LIFESTYLE"
Brooke adds, "Stop sitting on the fencing, what are you waiting for? Start living your best life!!"
Think of the 28 Day Weight Loss Challenge as the best value personal trainer, dietitian, meal planner, chef and motivational coach with DAILY support – that you have access to every day – without the high cost and all created JUST FOR MUMS.
Each month is DIFFERENT on the 28 Day Weight Loss Challenge. EVERY MONTH you receive NEW 28 Days of FAMILY FRIENDLY customisable meal plans, daily exercise plans with videos and daily support. It's also breastfeeding friendly.
Why wait? Join today!  Click here for more info.