Meet three incredible weight loss Mums who will keep you on track this month!
Meet three of this month's 'Motivating Mums' who will be on hand in the Healthy Mummy Community to keep you motivated and on track with your weight loss goals.
These three inspirational mums have all had INCREDIBLE weight loss success with The Healthy Mummy 28 Day Weight Loss Challenges, and today are sharing their tips and advice to other mums who are also committed to improving their health and changing their lives.
These mums are just three of this month's "Motivating Mums" who will be on hand in the Healthy Mummy Community Facebook Support group to keep you motivated and on track with your own weight loss goals.
These truly inspirational women are living the Healthy Mummy lifestyle and reaping all the benefits that come with it. See their stories below!
Andrea Hutton –  Weight Loss 24 kilos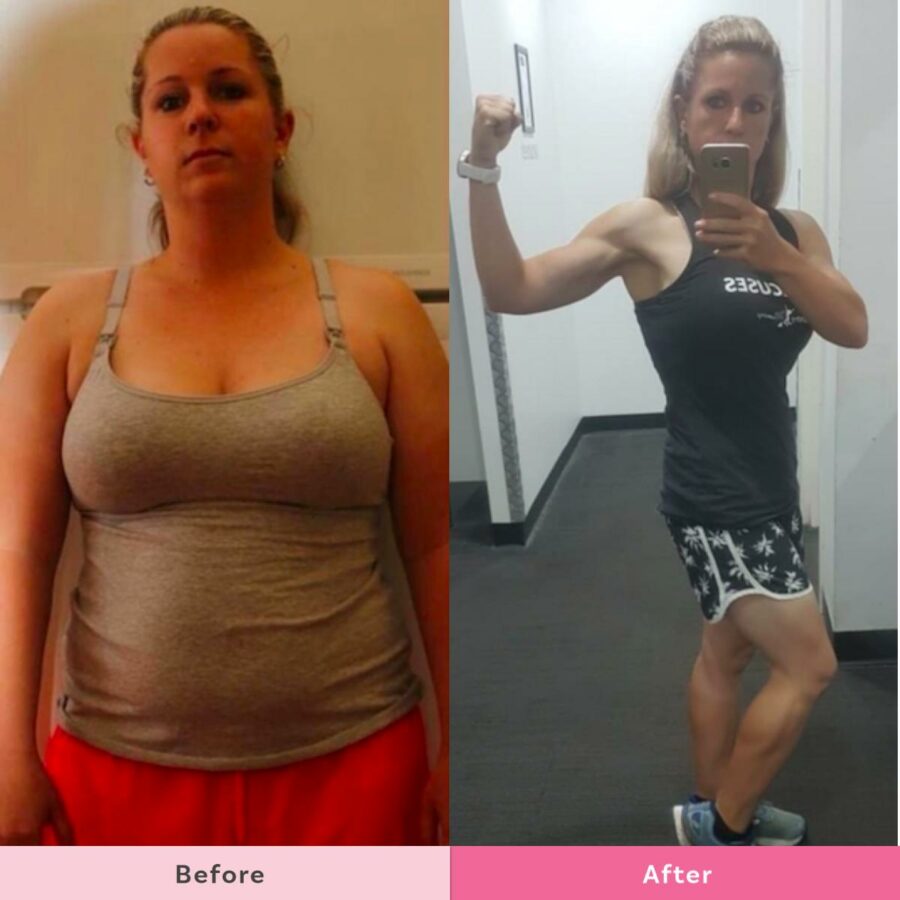 Andrea Hutton is from Western Sydney, 35 and a mum to two kids aged five and three.
"I have been following the Healthy Mummy for around three years and have lost 24kgs. I lost 20kgs in the first five months and have managed to continue to lose fat and build muscle since.
All of my life I have been a yoyo dieter and trying to eat the least amount of food as possible or cutting out certain foods and of course it wouldn't last long. Since finding The Healthy Mummy I am eating more food than ever and I am in the best shape I have ever been. I am able to eat whatever food I like but just not everything every day. I make sure I have enough room to fit a sweet treat into my daily calories. I am now fueling my body properly and have a lot of energy to exercise, look after my two kids plus manage a household. It's definitely something I can stick to for life."
Andrea's Why
"The reason I started The Healthy Mummy was after my daughter was born I was not happy with myself. I wouldn't go in photos and hated going to the beach and pools. While being pregnant with my son enough was enough. I knew once he was born it would be time to do something."

Andrea's Top Tips
What has helped to keep me motivated is to have a goal outfit and a timeframe you would like to fit into it and try it on once a month.
Definitely don't cut out all of your favourite foods straightaway. Maybe try to tweak them to make them a little healthier or just make sure they fit your calories for the day.
Try to do some kind of exercise every day. I started off just walking with the kids. Find an activity that you enjoy then you will look forward to doing it.

How the Healthy Mummy Smoothies help
"I have been using Healthy Mummy Smoothies since I started with The Healthy Mummy. They were very helpful when I had a newborn and a toddler because they are so quick and easy to make and nutritious too. Before starting  The Healthy Mummy I was having a lot of high-calorie iced coffees and frappes but started replacing them with healthy smoothies instead. The smoothies are delicious and made me feel way better than the sugary drinks I used to drink. I feel like they were a big contribution to my weight loss."
Andrea's Favourites
"My favourite meals would have to be the southwest chicken salad, san choy bow and the chicken and chorizo enchiladas which are husband friendly too. A family favourite snack are definitely the choc chip banana bread made as muffins. I also love having rice cakes with avocado and egg or peanut butter and banana. Or even a smoothie."
Andrea's Goals for February
"My goal for this month is to stay consistent with counting calories and my exercise as I find my new routine as my eldest starts kindy."
Eirini Trajcevski – Weight Loss 12 kilos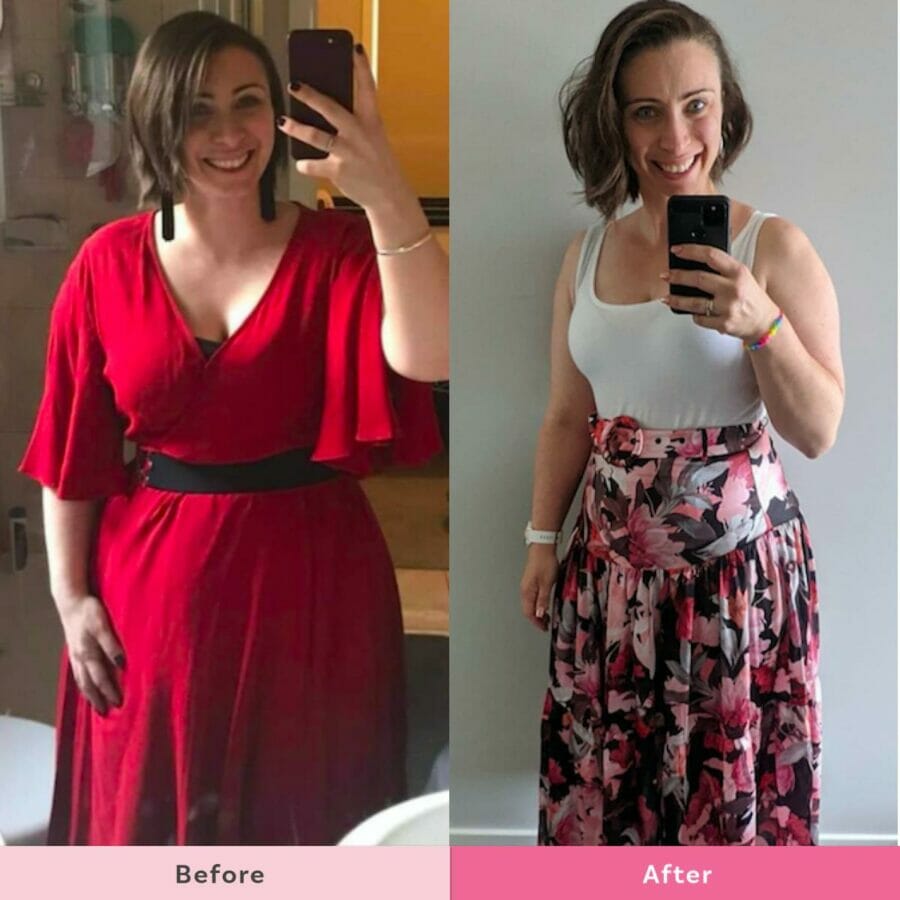 Eirini Trajcevski is 34, from Melbourne, and has three children aged 7, 5 and 3.
Eirini's Weight Loss
"I found the Healthy Mummy in 2015, after my second was born. I lost 12kg and in October 2016, I found out I was pregnant with my third. I used the Healthy Mummy Pregnancy Smoothies while pregnant, as well as used the meal plans to keep bubs growing and to make sure I'm eating a well-balanced diet. Since number 3 was born, I again, lost 12kg and regained most of these this year! Since June 2020, I have lost 6kg, an entire dress size and regained my love for exercise."
Feeling the Benefits
"The physical benefits have been amazing. Not only have I lost a significant amount of weight and dropped a number of dress sizes, but I also regained my fitness and am continuing to increase my strength. Mentally, I am starting my days with exercise, getting those endorphins going!
My why, is simple. It's me. I want to be the best mum to my children. I want to feel good each day. I want to be able to feed my family amazing food. I want to be the best version of myself."
Eirini's Top Tips
Start small by changing little things in your routine every few days/each week. They make a big impact when you put them all together.
Find exercises you love. You will enjoy it more and look forward to it!
It's ok to have rest days. Were busy mums and sometimes we have to stop juggling. I like to call them reset days when I take time with myself to refocus and reset my intentions.
Why the Smoothies?
"I love using The Healthy Mummy smoothies! As a quick snack on the run I love the premium espresso or the tummy as I can quickly shake and go, and my favourite smoothie combo is the sneaky Snickers! I love knowing that when I have a smoothie, not only are they tasty, but I'm getting in protein, and essential vitamins and minerals us busy mums need!"
Eirini's Favourites
"My favourite meal on the Healthy Mummy is a toss up between the chicken curry potato bake and the salmon with white bean puree. Both are firm family favourites! We love to snack on the peanut bubble crunch and the olive dip is a fave too!" 

Eirini's Goals for This Month
Eating to my calories
Move my at least every second day
Drink a minimum of 2L water every day
Take my supplements; I really notice a difference when I take the metabolism support and the Super greens!
Try a new snack and main meal recipe a week
Kylie Pryor – Weight Loss 31 kilos
Kylie is a mum of 3 kids, aged 7, 6 and 4.
 'I joined the Healthy Mummy in May 2017 and in that time I've lost 31 kg.
I joined the 28 Day Weight Loss Challenge after the birth of my third child when my weight reached an all time high of 103 kg. I had some professional breastfeeding photos taken and when they came back I was really disappointed with how I looked. I knew I had gotten bigger but the photos really put it into perspective.
Since joining I've become the fittest I've ever been in my life and I feel so much healthier, inside and out.'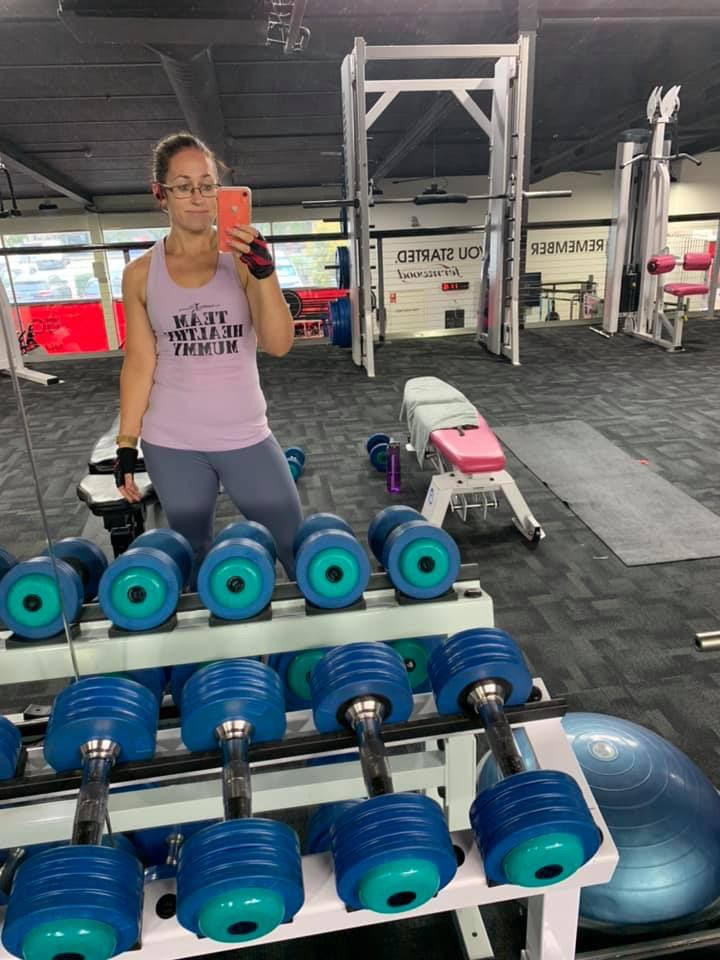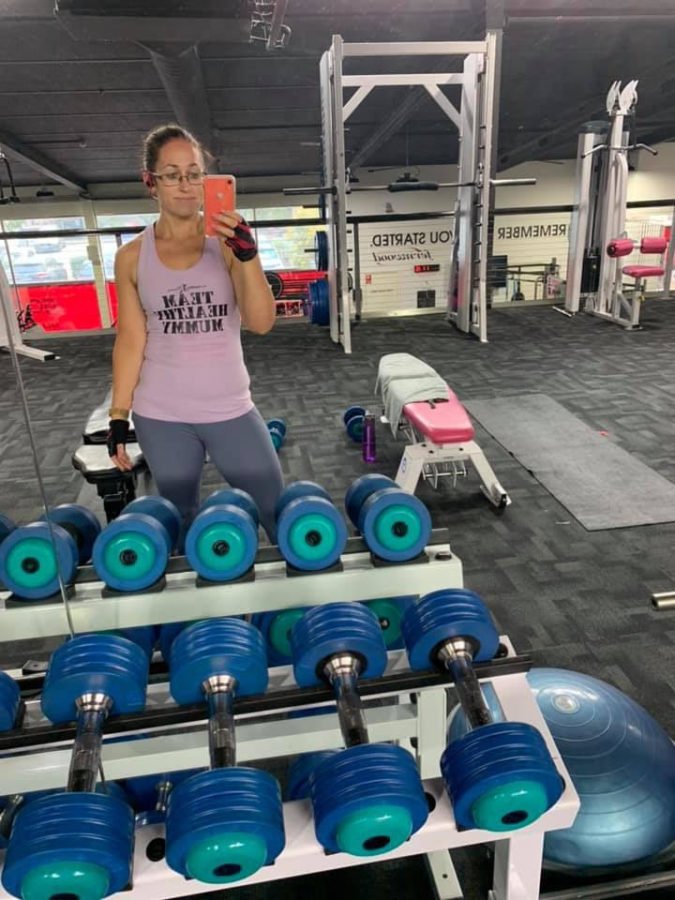 Kylie's Tips for  mums who feel like giving up are:
Remember your why. Think back to your reason for starting out. Use it to help you push though the hard times.
Find a positive quote that helps inspire you to keep going. My favourites are all saved into my phone and I look at them often.
Focus on your food but keep it simple. A food diary can often help as you're visually tracking it as well.
Healthy Mummy Smoothies
"I love using the Healthy Mummy Smoothies for breakfast for breakfast. With three small kids to get ready for school I love that I can have a fast and healthy breakfast that tastes delicious as well."
Kylie's Favourites
"My favourite Healthy Mummy meal is the Mexican Lasagne (pictured), we have it quite often and it freezes beautifully so I often make up an extra for the freezer. My favourite snack has to be a Healthy Mummy muffin like the Blueberry Chia Muffins or the Wholemeal Choc Chip Muffins."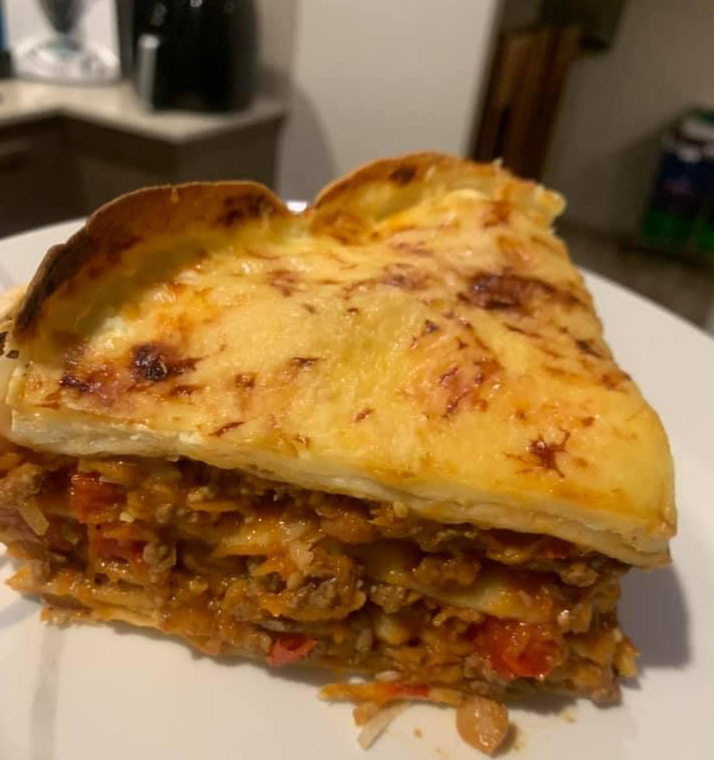 Kylie's Goals for this month
"My goal for this month is to lose 3 kg and get myself back to Park Run. I really enjoy running now and my local Park Run has finally opened up again since COVID-19."
Are you ready to join Andrea, Eirina and Kylie and SMASH your health goals this month!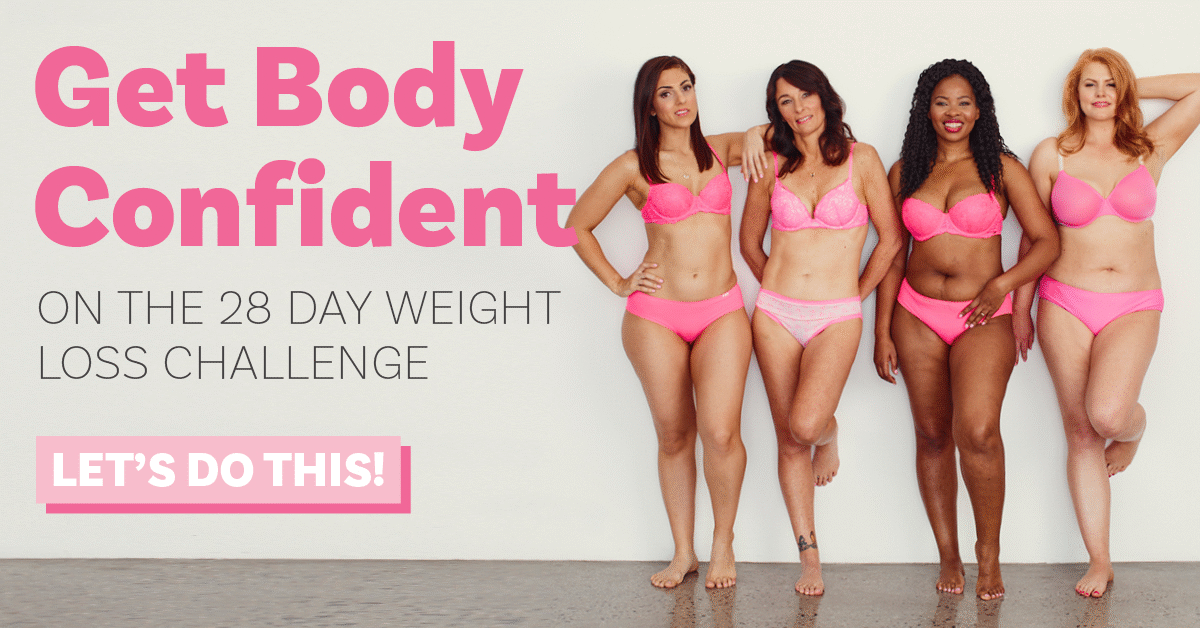 The no.1 mums only weight loss program
Take part now in The 28 Day Weight Loss Challenge
You get unrestricted access to :
● Over 500 AT HOME WORKOUTS
● Nutritionist designed weekly meal plans
● Personal Trainer crafted At-home workouts
● Daily Motivation from My Coach
● Personalised Shopping lists to make life easy
● Over 4,500 healthy and delicious recipes at your fingertips
Click here for more information and to join now