Miranda has lost 36kg through The Healthy Mummy after her partner's tragic death
Miranda Parkinson has turned her lifestyle around and lost an incredible 36kg through The Healthy Mummy's 28 Day Weight Loss Challenge.
Miranda Parkinson has turned her lifestyle around and lost an incredible 36kg through The Healthy Mummy's 28 Day Weight Loss Challenge.
Following the murder of her partner, the mum-of-three reveals she headed down a deep and dark spiral. The beautiful mama admits she felt "very lost with no real direction" and dealing with this tragedy saw her neglecting her health.
"My life changed forever on that day in 2016. Naturally, I was grieving for a very long time, I had no motivation or direction, and the days seemed to just roll into one," the Brisbane-based mum admits.
"The shock and grief saw my weight head out of control. I went from a fit and healthy 80kg to 115kg in just six months. I was just going through the motions, not thinking about what I was eating. I found it very difficult to function. I was only 'existing' at that point in my life."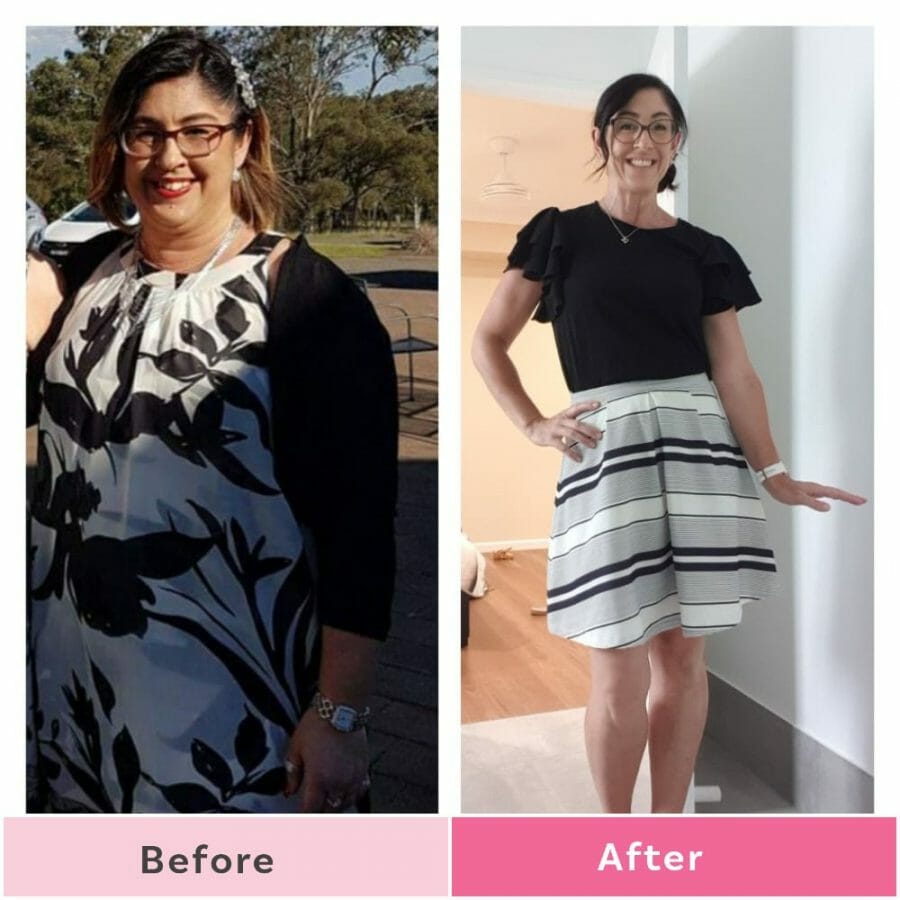 Miranda turned her life around and lost 36kg thanks to The Healthy Mummy
A common side effect of bereavement is emotional eating, and while some people lose their appetite after the death of a loved one, Miranda says she became an emotional eater.
"My eldest child is from my previous partner who we tragically lost in 2016, when he was murdered. Then I met my current partner mid 2017 who is also a widow and was raising his son," says Miranda.
"We now have miss 2 together. I was really unhealthy when I fell pregnant, still using eating and drinking to cope with the grief and trauma but growing another human made me look after my body and saw me lose 12kg while pregnant.
"After she was born I knew I was readmitted to looking after myself but was a little lost and was looking for some support I stumbled across The Healthy Mummy while breastfeeding and thought well I'm gonna give this a go and ordered my first smoothie tub, then I joined about two weeks later and have not looked back(June 11 2019)."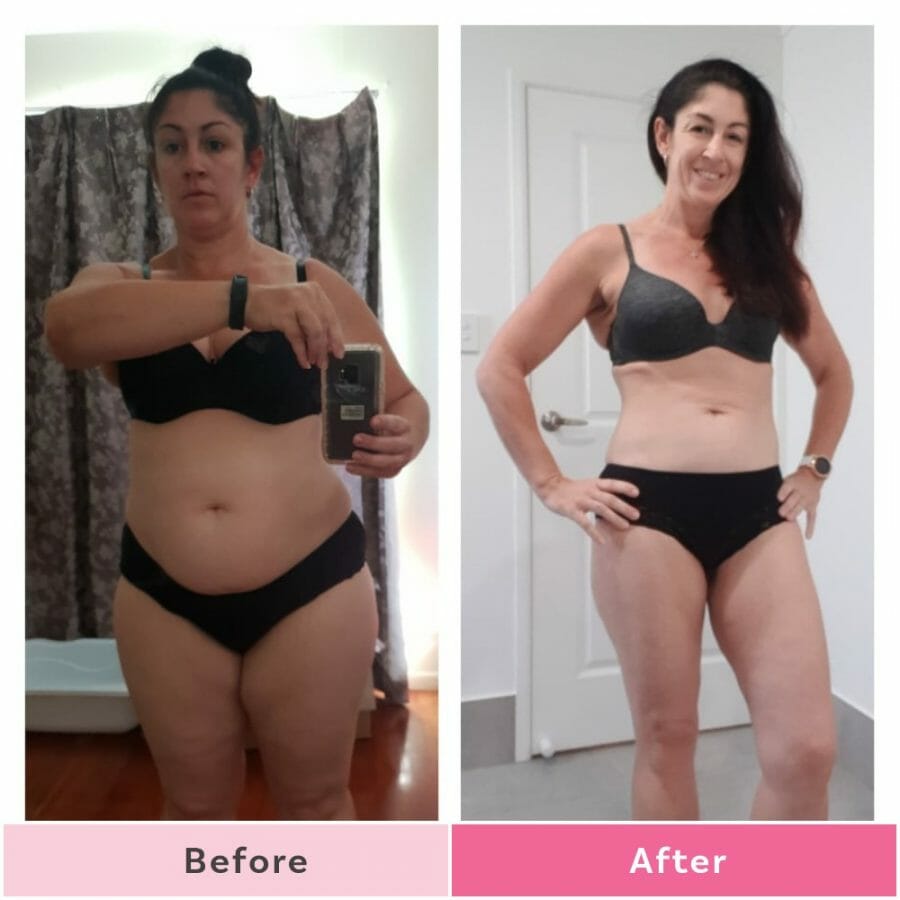 Miranda has gone from a size 20 to a size 8!
Incredibly, Miranda has lost 36kg through The Healthy Mummy and gone down from a size 20 to a size 8!
"I have completely changed the shape of my body. The weight I lost took just over 13 months but through my commitment to a healthy lifestyle and a new found passion for running plus exploring the exercises from the app the last 13 months has seen muscle definition that I never thought possible," says Miranda.
"I didn't start out with a goal weight and this had helped me so much as I've never been disappointed to not reach one but instead totally amazed that what I have achieved was even possible.
"I am no longer on blood pressure meds, or antidepressants and all the while court proceedings were happening and now eating healthy, exercise and the amazing support from the community kept me strong and helped me cope through such a hard time."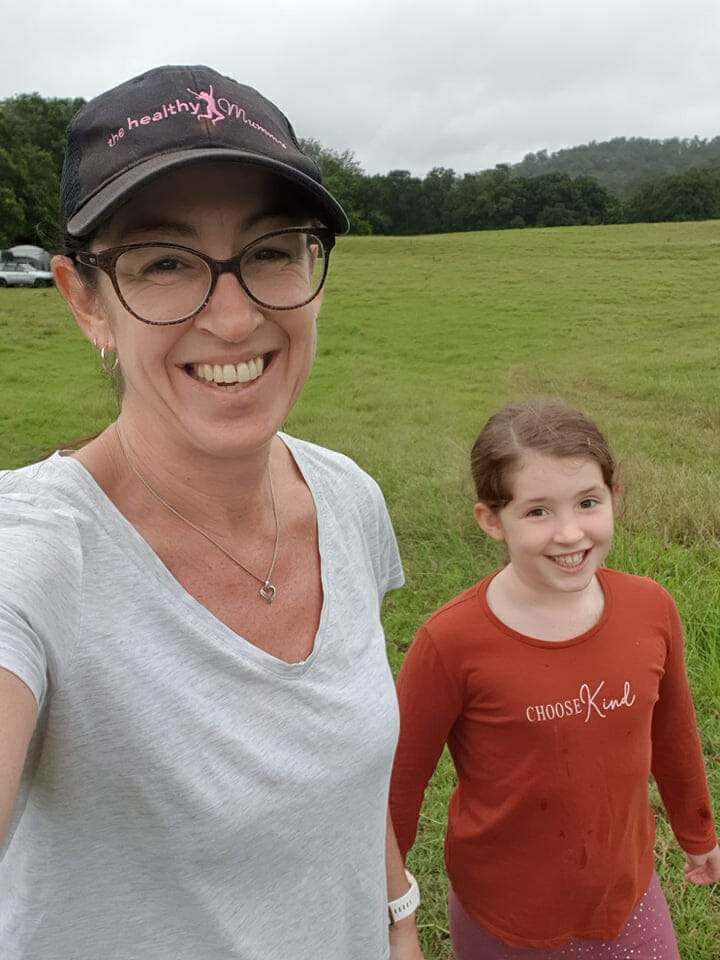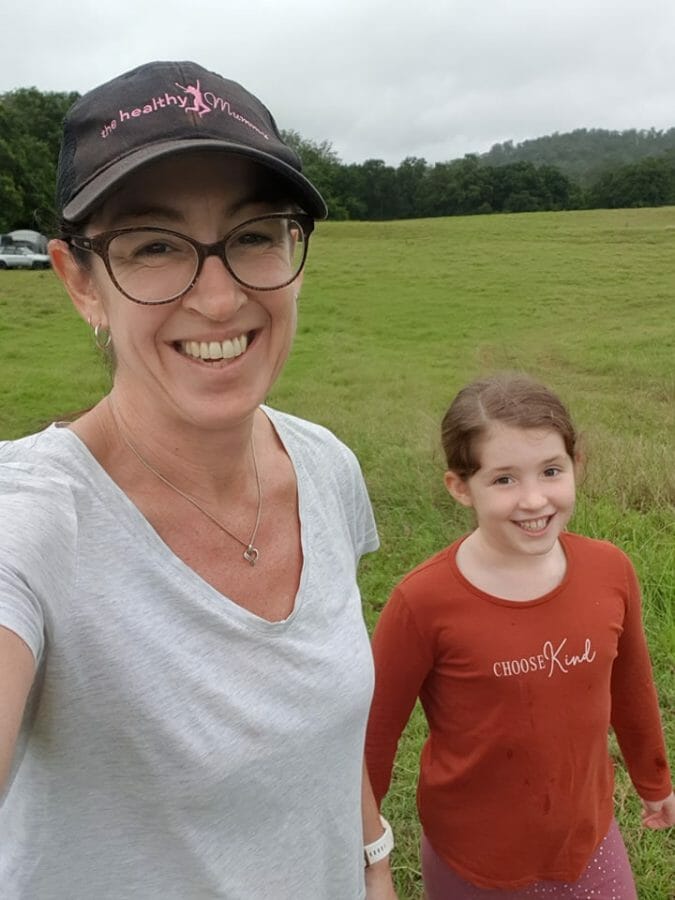 What Miranda eats on a typical day
To begin with, Miranda bought The Healthy Mummy smoothies along with Metabolism Support Supplements.
"They gave me the fuel I needed to kick start my day," she says. 
Healthy Mummy smoothies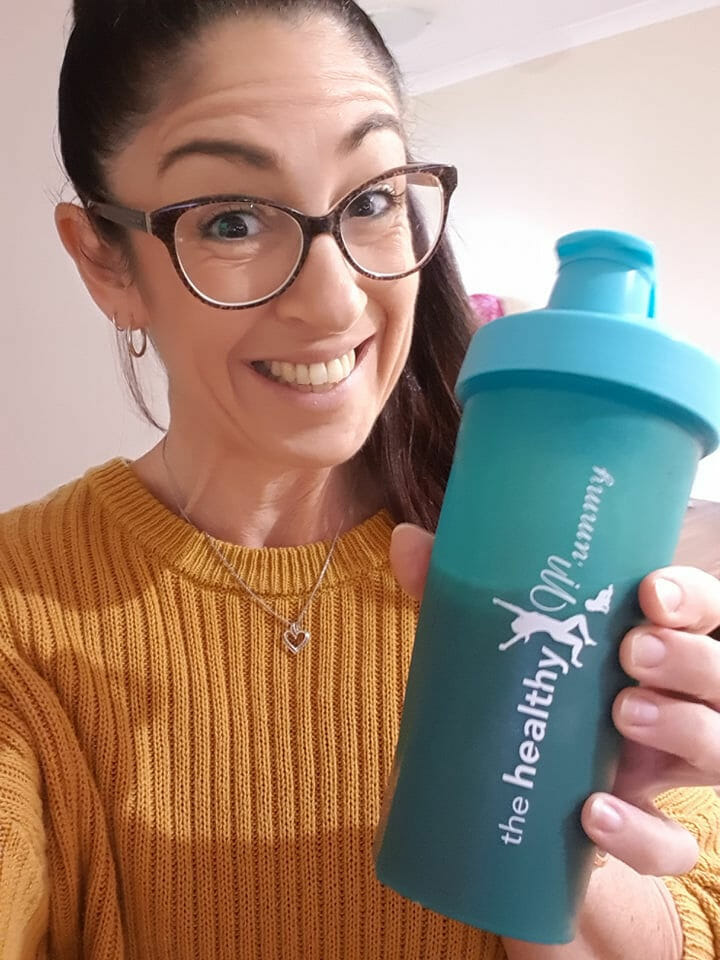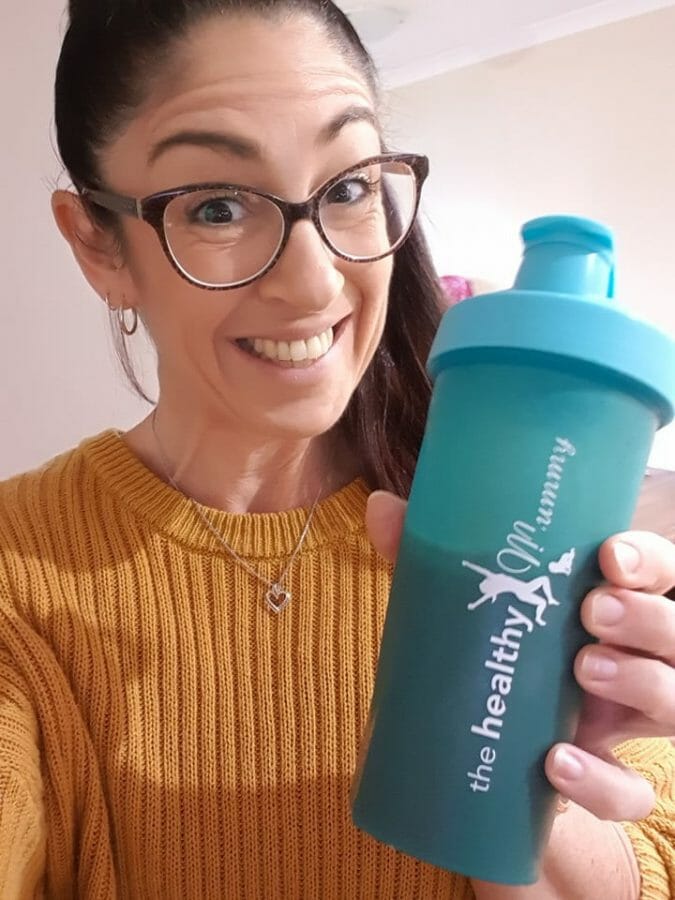 "I love the salted caramel tummy smoothie with banana, powdered peanut butter and spinach, I have that most mornings, and the coffee protein powder with the premium choc smoothie powder is a quick easy one I love before a 10km run."
Healthy Mummy meals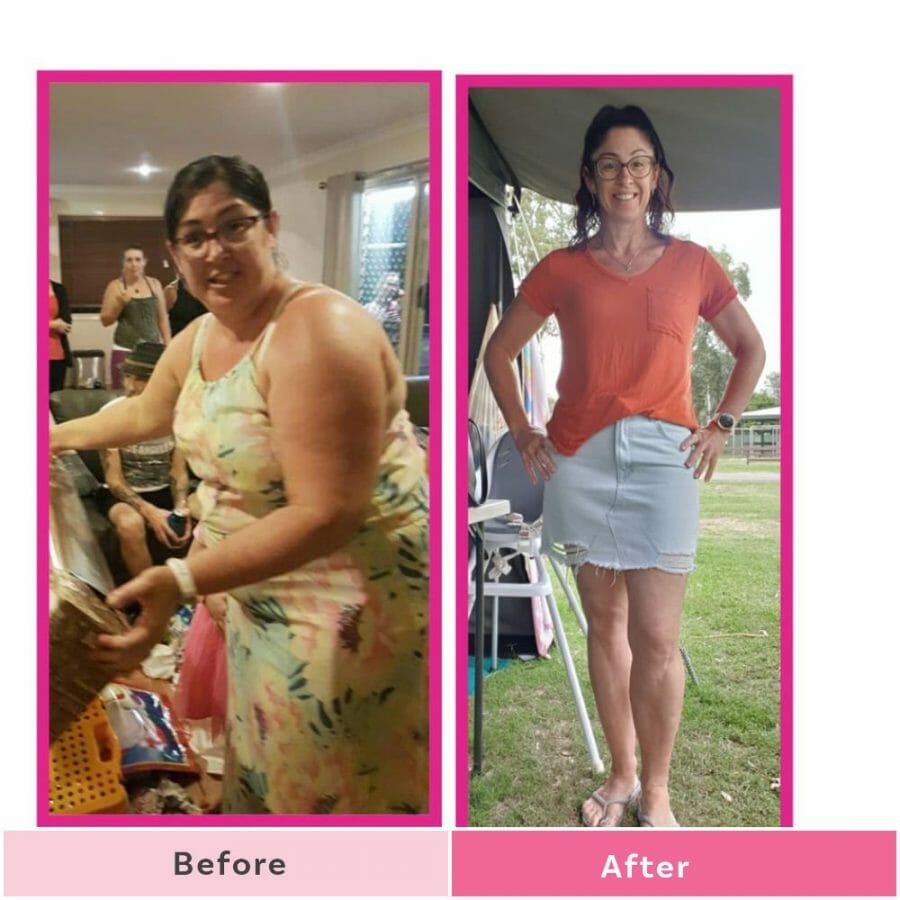 "My entire family love the meals, Lasagna Soup is a new fave the the moment. But Mexican Lasagne, Baked Pesto Chicken, Pumpkin Tuna, Mac and Cheese, Lamb Pita pockets."
Healthy Mummy snacks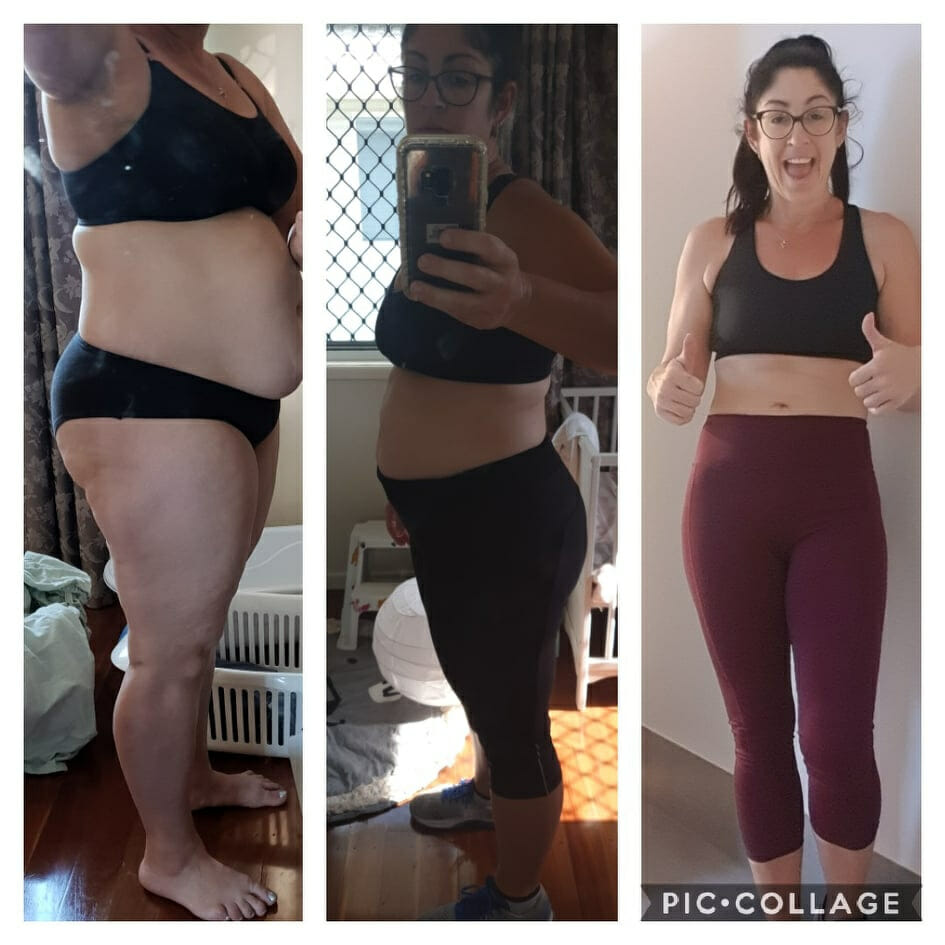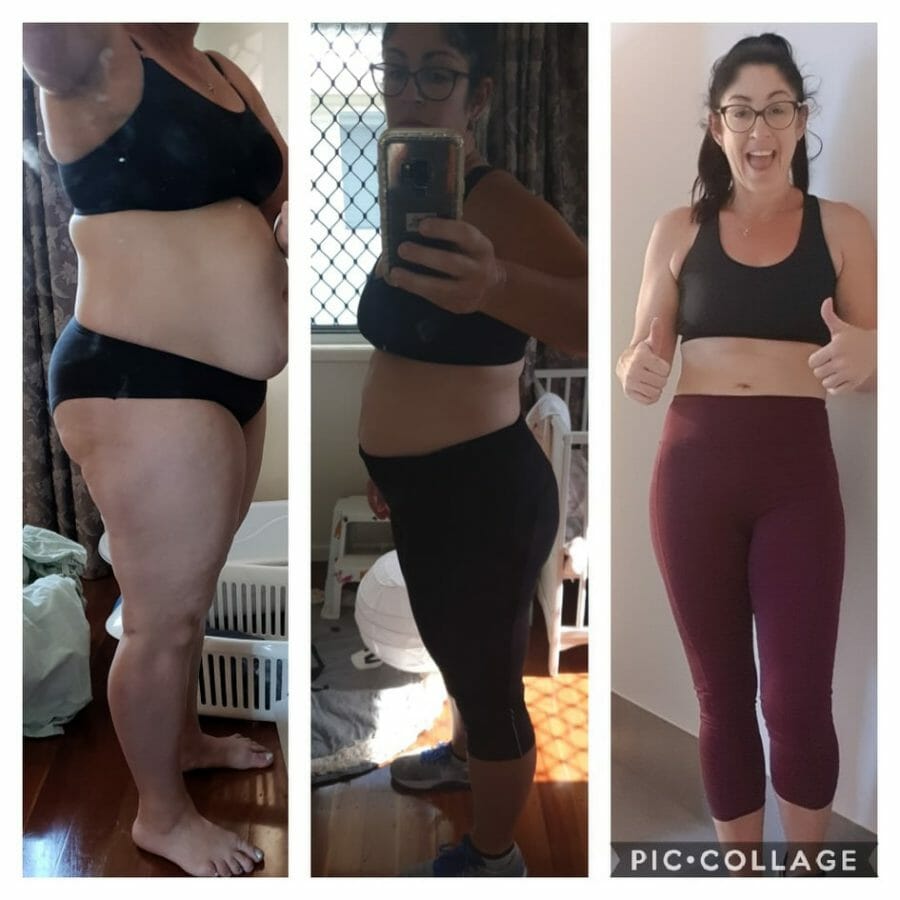 "And we all love the The Healthy Mummy recipes, it's having such a fantastic impact on my family. The kids love the Peanut Choc Mint Balls and also the Weet-Bix slice."
Workouts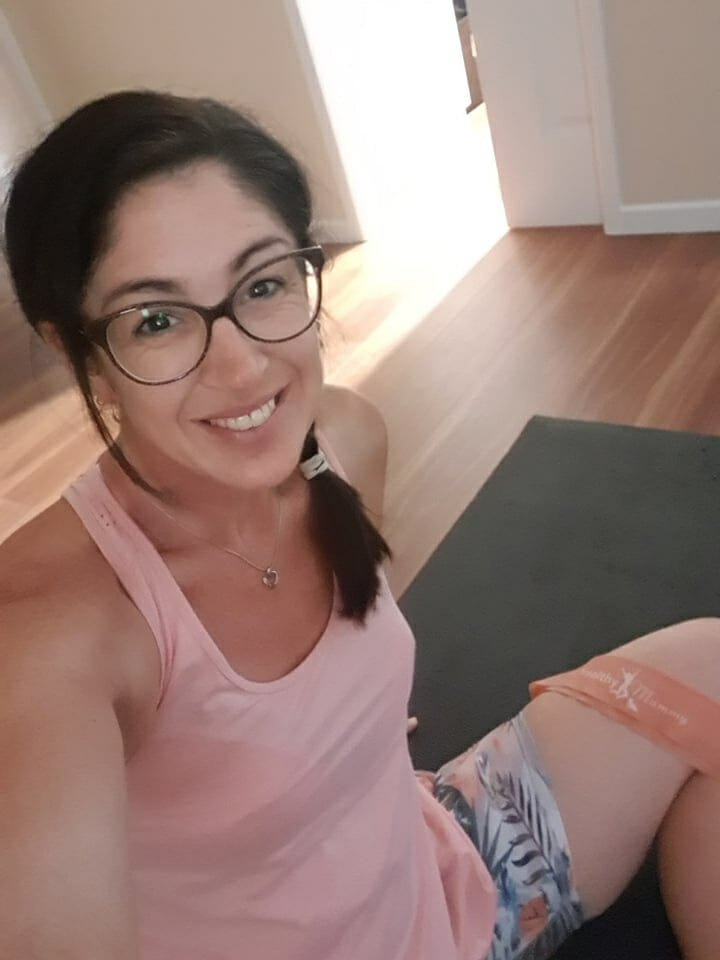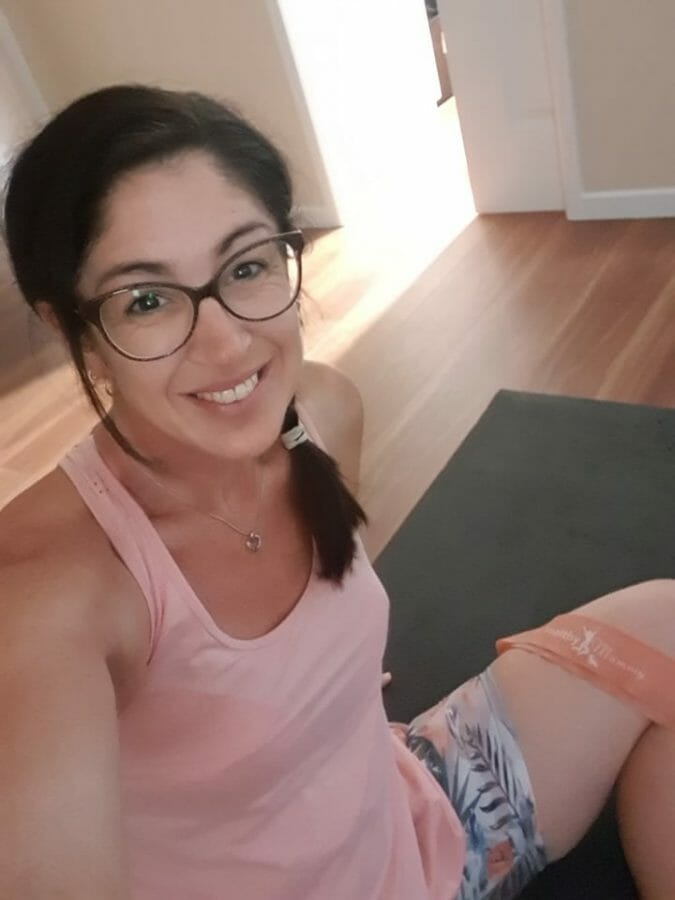 "I started with dance strong from the app and walking daily, I now am totally in love with Express boxing, take 10 workouts  pilates and Tabata."
Miranda is devoted to living a healthier lifestyle and has learnt how to pick herself up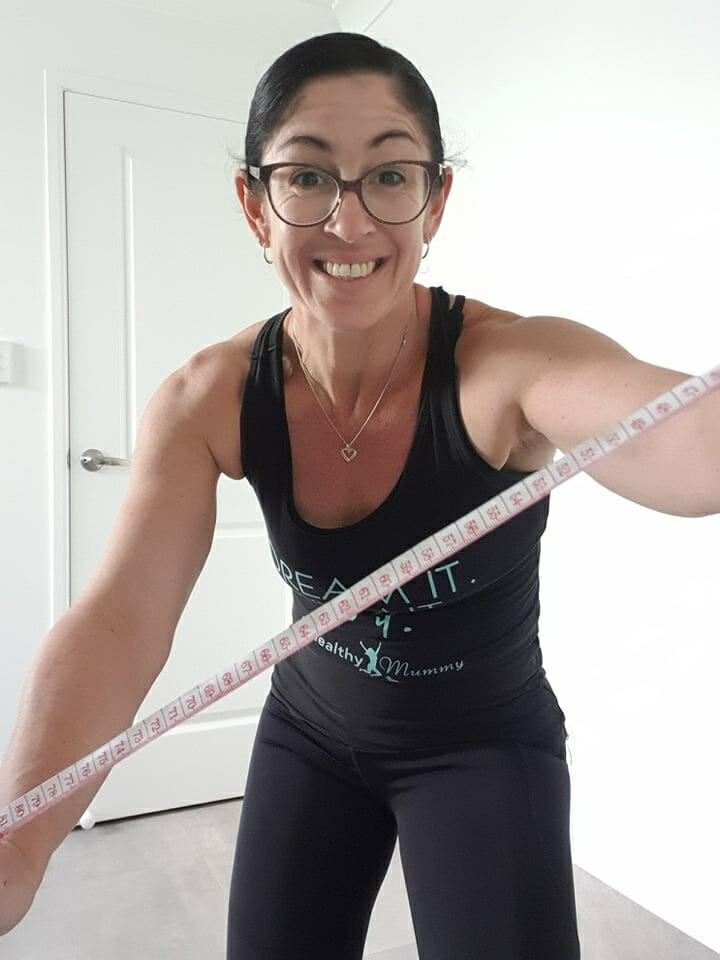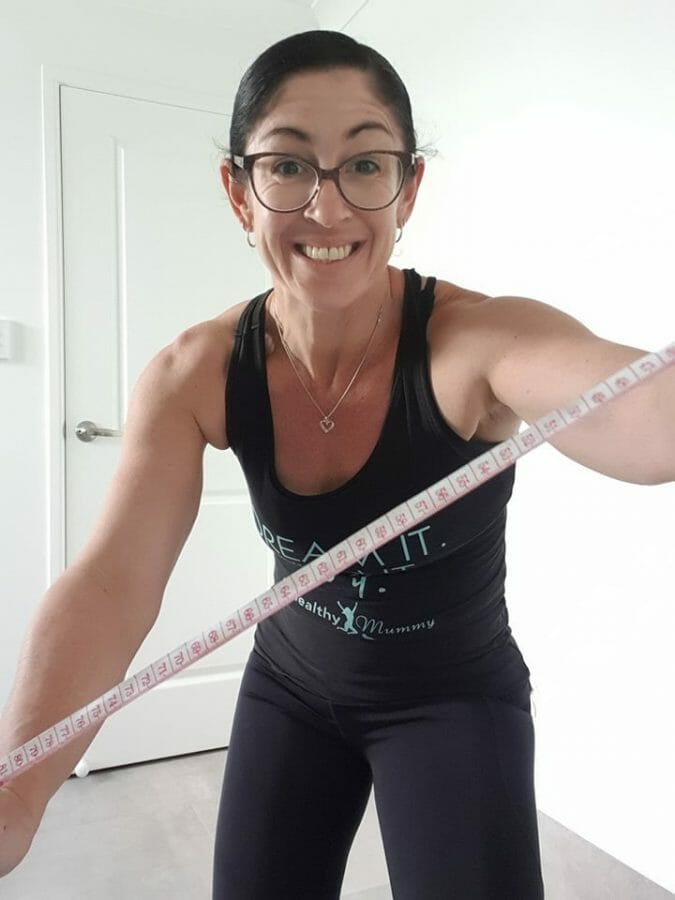 Most importantly, Miranda has found even more people to lean on when the going gets tough.
 "With The Healthy Mummy community behind me, I have more support than I could ever have imagined," she says. "It makes living a healthier lifestyle so much easier when I know I have The Healthy Mummy supporting my goals."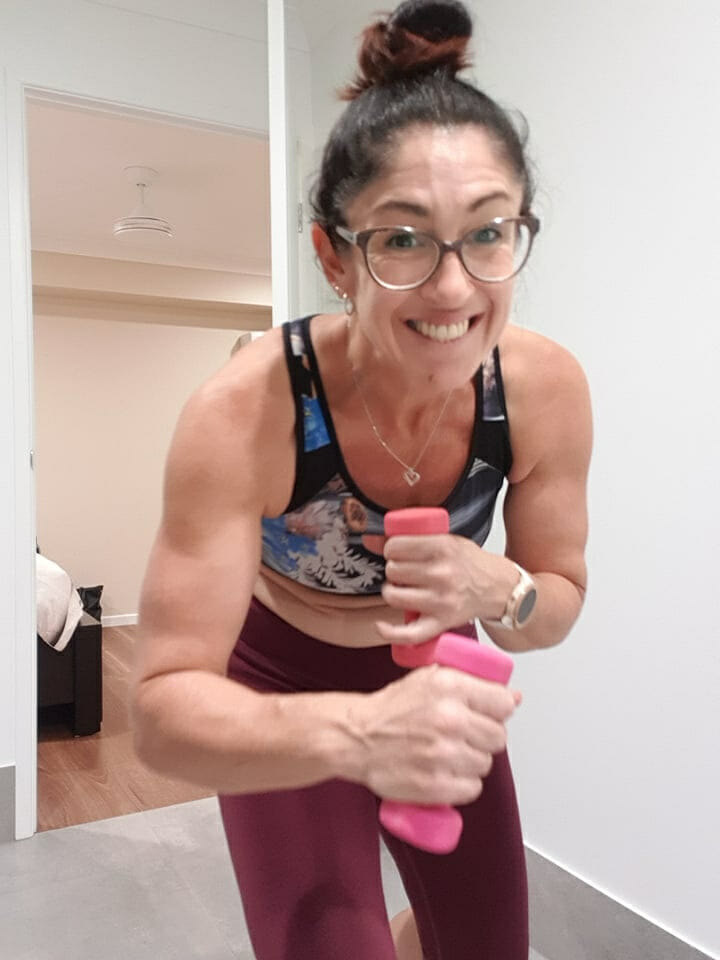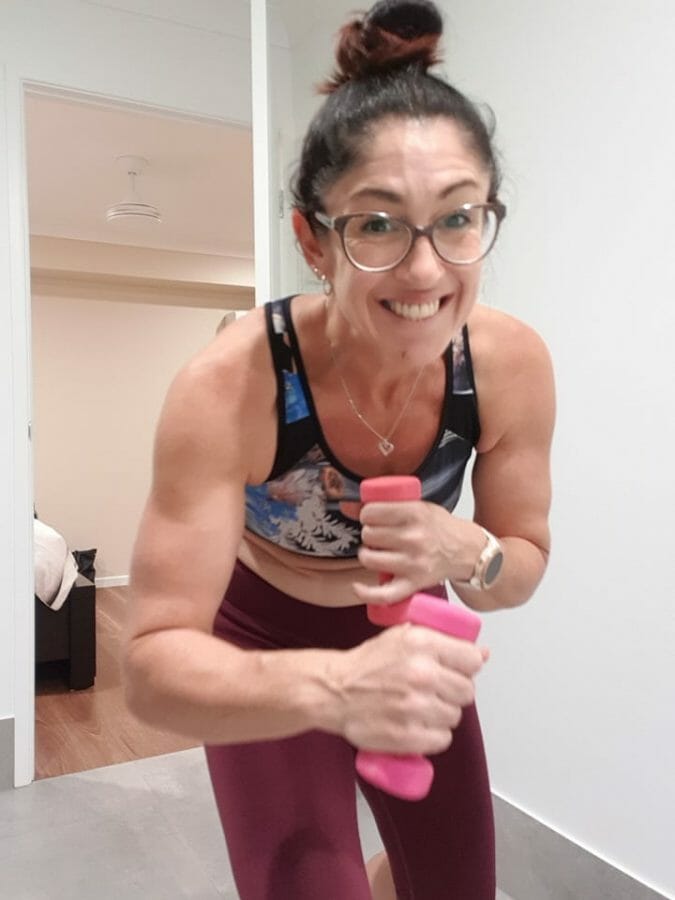 And it's not just the weight loss victories Miranda is celebrating, it's the other non-weight achievements as well.
"Non-scale victories keep me motivated and not obsess over what the scale is reading," discloses Miranda.
"If I lose centimetres around my waist or can fit in an outfit or can keep up with my kids, then I take that as a win as well! My positive outlook on life is the real win. I'm in such a different place from I was before.
"I know how to pick myself up now. If I'm feeling particularly tired our just a bit 'blah', I'll start with a few squats then suddenly I'm on The Healthy Mummy app doing a high intensity workout and feeling 20 times better for doing it My whole family is so much happier because I'm feeling good about myself!"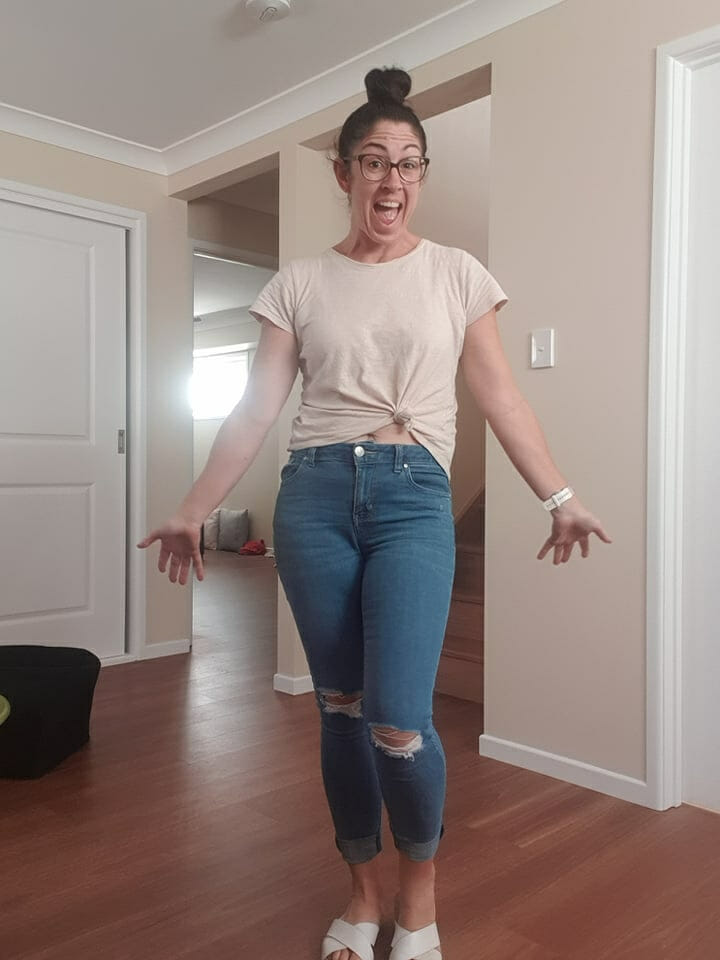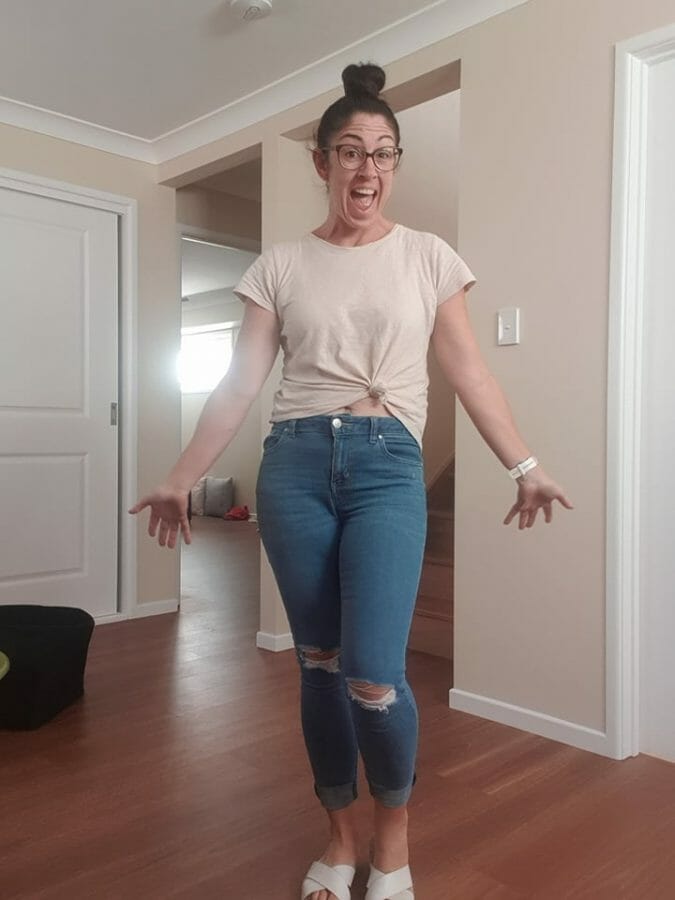 Miranda's message to all women who are considering adjusting their lifestyle to a healthier one: "Think positive, stay strong and live life! Never give up."
Mum is staying in shape by climbing the walls in her home, literally!
Join Miranda on our 28 Day Weight Loss Challenge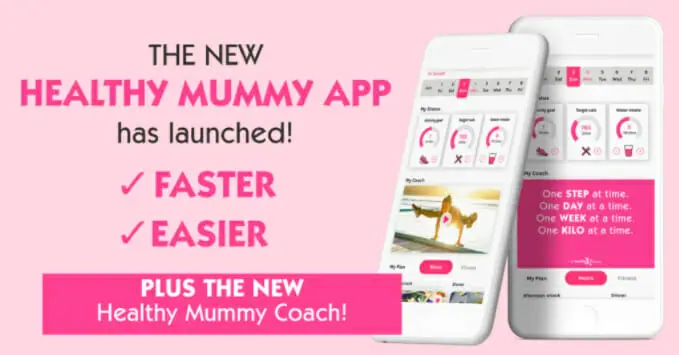 Want to shift your baby weight but feel like you have NO TIME in your day to exercise and eat healthily? That's where the Healthy Mummy's 28 Day Weight Loss Challenge can help.

Our Challenge entails: 
28 days of at home exercise routines (no gym needed) – with video instruction
Customisable and breastfeeding friendly meal plans
Time-efficient exercises for busy mums – under 30 mins
Challenge combines Pilates exercises with interval and circuit training (HIIT)
Suitable for basic to advanced fitness levels.
Home to thousands of EASY-TO-MAKE recipes.
To find out more on the 28 Day Weight Loss Challenge click here.