Mum with severe endometriosis, PCOS and depression has lost over 27 kilos and shares her recent progress
With the help of the 28 Day Weight Loss Challenge, Lisa has overcome her health obstacles and has managed to lose over 27 kilos.
Lisa Monique has been suffering from severe endometriosis and PCOS since her diagnosis over 7 years ago.
Despite this, with the help of the 28 Day Weight Loss Challenge, Mum Lisa has worked hard to overcome her health obstacles and has managed to lose over 27 kilos.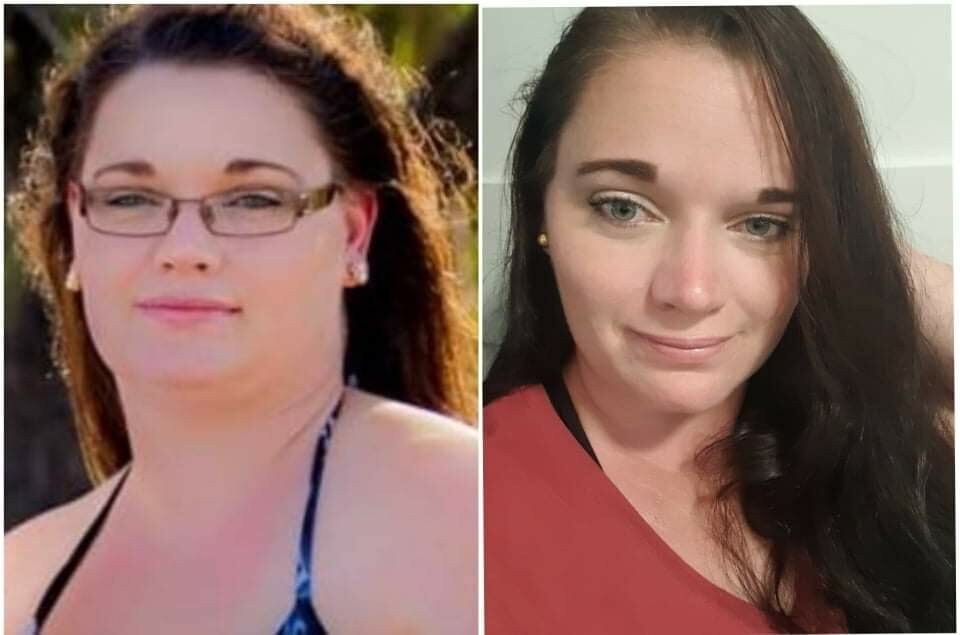 Lisa Monique is almost 37 years old with a 9 year old son. They live in Ipswich Queensland.
Lisa faced several health issues following the birth of her son back in 2013. She was diagnosed with PND within 2 months of her son's birth and later that year she was hospitalised with pain that led to being diagnosed with severe Endometriosis. Just months later she was back in surgery with a further diagnosis of PCOS.
In 2014, Lisa first discovered the Healthy Mummy and was keen to address her weight and health issues.
She says "At the beginning of my weight loss journey and at my heaviest I was 121kg – I didn't necessarily look like it because of how I carried the weight. I followed the Healthy Mummy loosely for a long time and my weight continually fluctuated. I'd lose 8kg then gain it all back and fall off the wagon. Anytime I had a bad flareup I'd resort back to eating crap and do no exercise because of being in pain to the point I could barely walk some days.
By March 2019 and determined to make a change, Lisa signed on to the 28 Day Weight Loss Challenge as a lifetime member.
She says, "That year my relationship also fell apart. Upon becoming a single mum I realised how much more important it was to start looking after myself for my son's sake."
Weight Loss Success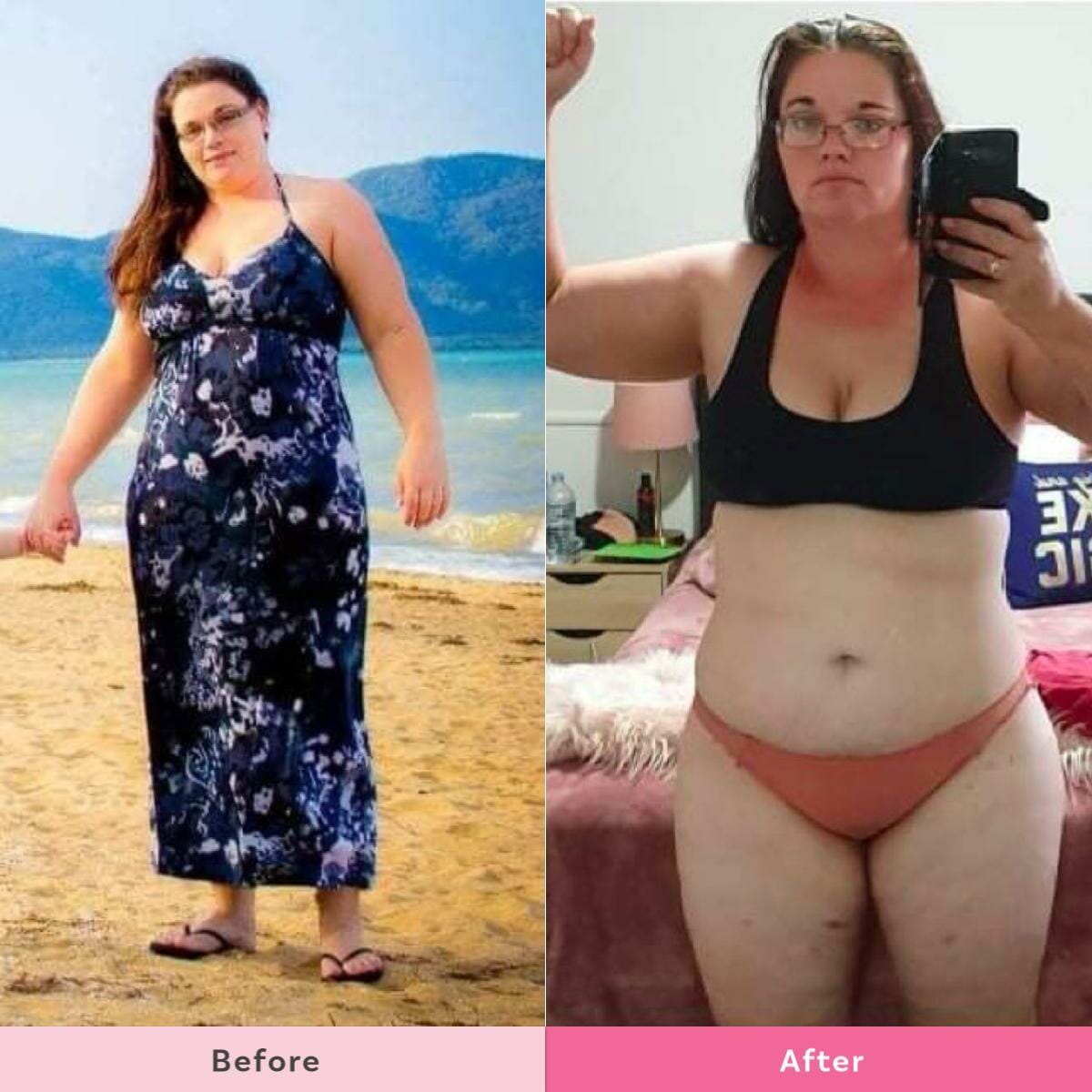 "Since I first started following the Healthy Mummy in 2014 I have managed to go from 121kg down to 93.7kg. That's 27.3kg loss. Most of that weight loss has happened and been maintained in the past 2 years."
Lisa admits that her weight loss stalled last year, and so she stopped relying on the scales so she wouldn't lose motivation.
"To step on the scales this past week and discover not only had I managed to get under the 100kg mark but being not far off being back in the 80's I'm stoked".
Lisa was thrilled to see she had 10 kilos!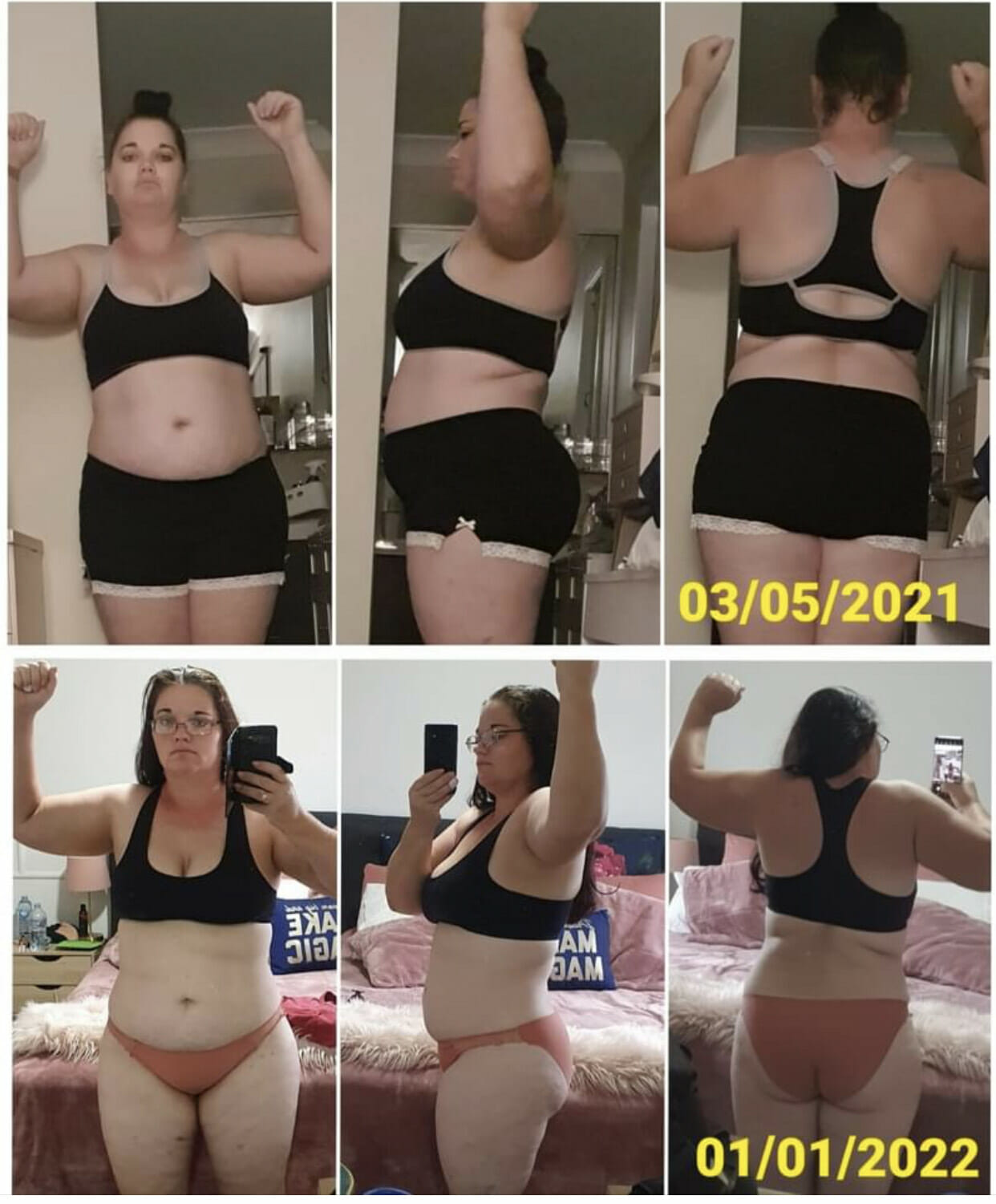 She says 'There is 10 kilos here which for me is huge progress as with my stage IV endometriosis and PCOS it's a real struggle to loose weight! I still have a long way to go but I'm getting there.'
'I don't do my measurements very often instead I focus on how my clothes fit and how I'm feeling. I'm at point of continually hiking up leggings and shorts as they fall down so it's time to start replacing clothes!'
'Due to the severe endometriosis & PCOS my journey has not been easy and it's taken a long time for me to actually see changes in myself.'
Lisa has seen many health benefit both physical and mentally since losing weight.
"Mentally – after a long history with Antidepressants I have not been medicated for almost 18 months now, I still have my bad days and my self-esteem & sense of self-worth are still not great but I'm making progress."
"Physically – I can finally see the weight loss although I'm still struggling with body image."
"Health Benefits – I'm on waiting list for further surgery relating to the endometriosis I have pretty bad flareups my last scans weren't great but in pandemic times I just have to soldier on as waitlists have blown out. I am actually off all opioid pain relief as that hindered my progress (this is not easy). My skin is a lot clearer than it used to be."
Lisa uses the Healthy Mummy Super Greens every morning and occasionally the Tummy Smoothie Mix and says she relies on the Healthy Mummy App for the food, exercise programs and to ensure she drinks plenty of water.
Lisa's Favourite Healthy Mummy Meals and snacks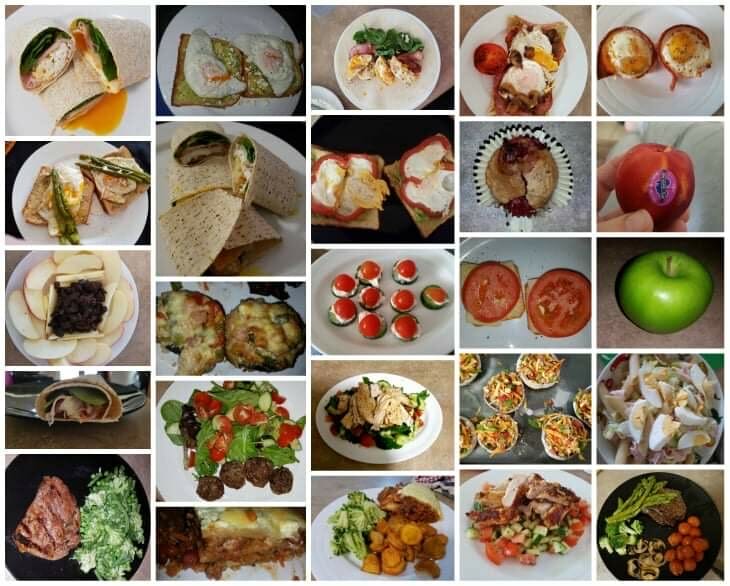 Snacks
cucumber rounds with cream cheese,
spinach & feta puffs
peanut bubble crunch
Healthy Mummy Meals
Homemade butter chicken
Mexican lasagne
devilled sausages with sweet potato mash
creamy mushroom & bacon ravioli
sausage & veggie pasta bake
Favourite App Workouts
'I still utilize all the 28 Days stronger beginner workouts and also do a lot of walking and want to start tackling stairs etc to help improve my cardio fitness.'
Lisa's Top 3 Tips for success
Don't give up, its so easy to chuck it in when you aren't seeing results.
Water, Water, Water – this has by far been my biggest issue but I've resorted to buying slabs of water I keep bottles in the fridge and also on a shelf so I can just grab & go.
Don't focus on the scales because honestly they aren't a true representation of progress focus on things like how do you feel? Are you noticing changes in stamina etc? Are you noticing changes in how clothes fit?
For advice and help on Endometriosis, head to Endometriosis Australia's website.
Join Lisa on the 28 Day Weight Loss Challenge TODAY
Did you know the 28 Day Weight Loss Challenge is designed to help mums lose 4-5 kilograms a month WITHOUT avoiding whole food groups, going hungry and rigorous gym workouts?

The 28 Day Weight Loss Challenge is home to 5,000 recipes, 4 weekly meal plans, 500 exercises, workout videos plus 24/7 support.

The 28 Day Weight Loss Challenge is not only a sustainable way to lose weight but is family-friendly, breastfeeding-friendly and can be customised to suit all dietary requirements (for example, gluten-free, vegan, vegetarian etc).

What's more every month on the Challenge is a NEW THEME – meaning 100 new recipes, exercises and meal plans!