How knee surgery has not deterred this mum for losing weight!
This mum hasn't let anything set her back on her weight loss journey – not even surgery on her knee!
Bridget Flint-Chapman has been following the 28 Day Weight Loss Challenges and drinking The Healthy Mummy smoothies since October 2015.
She says she decided to sign up after seeing all the amazing transformations on Facebook and she hasn't looked back since!
"I initially dropped 12kg in the first 5 months and then weight crept back on over last year," she says.
In June this year Bridget ruptured some ligaments on her knee (ACL and MCL) and required knee surgery, which changed how she exercised and ate.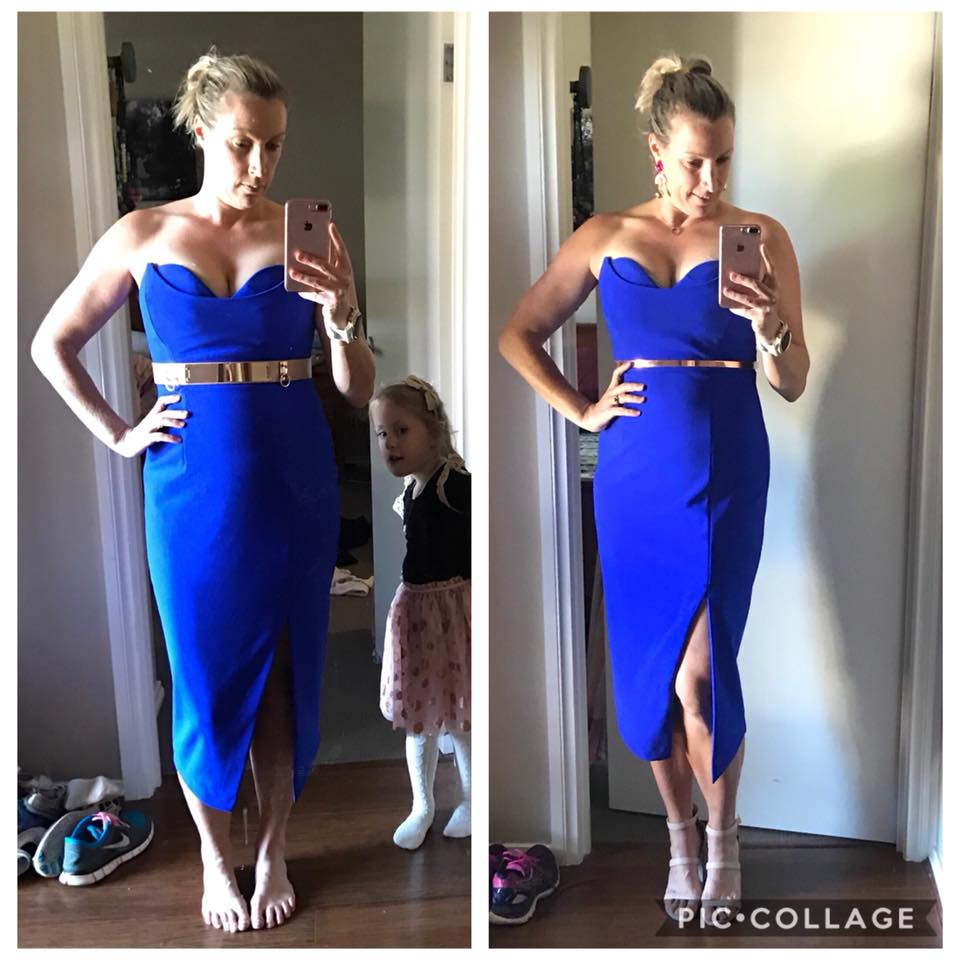 Bridget's Journey
Now Bridget is now 3kg lighter but over 140cms smaller than when she started in 2015. She says, "I have found I haven't dropped weight but I have lost lots of cms."
Incorporating exercise like Tabata and HIIT style workouts from the app, weights and running keeps Bridget on track and happy.
HITT fan? Try this 10 minute workout when you're crunched for time.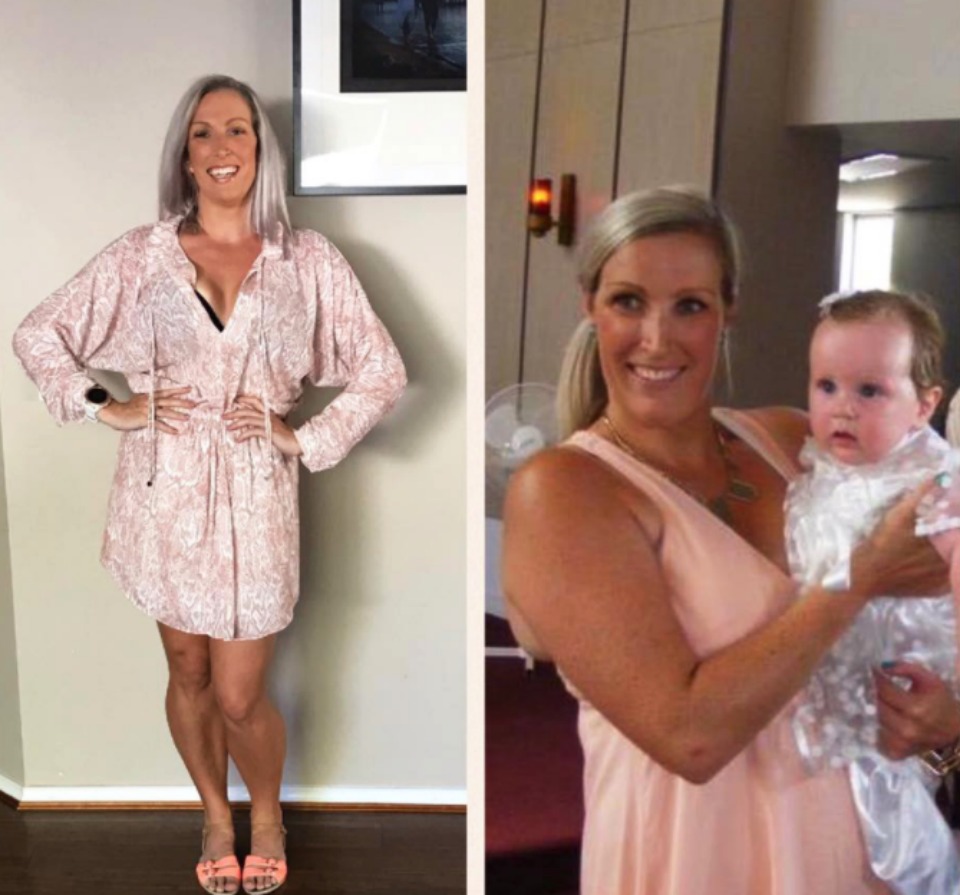 "I like to meal prep on a Sunday to get at least 2 dinners and snacks done for the week and this allows me time to fit exercise after work," says Bridget.
Bridget has a smoothie every morning and sometimes as a snack in the afternoon and she also customises the weekly plans on the Challenge so she has the same lunch and snacks for a few days to save on time.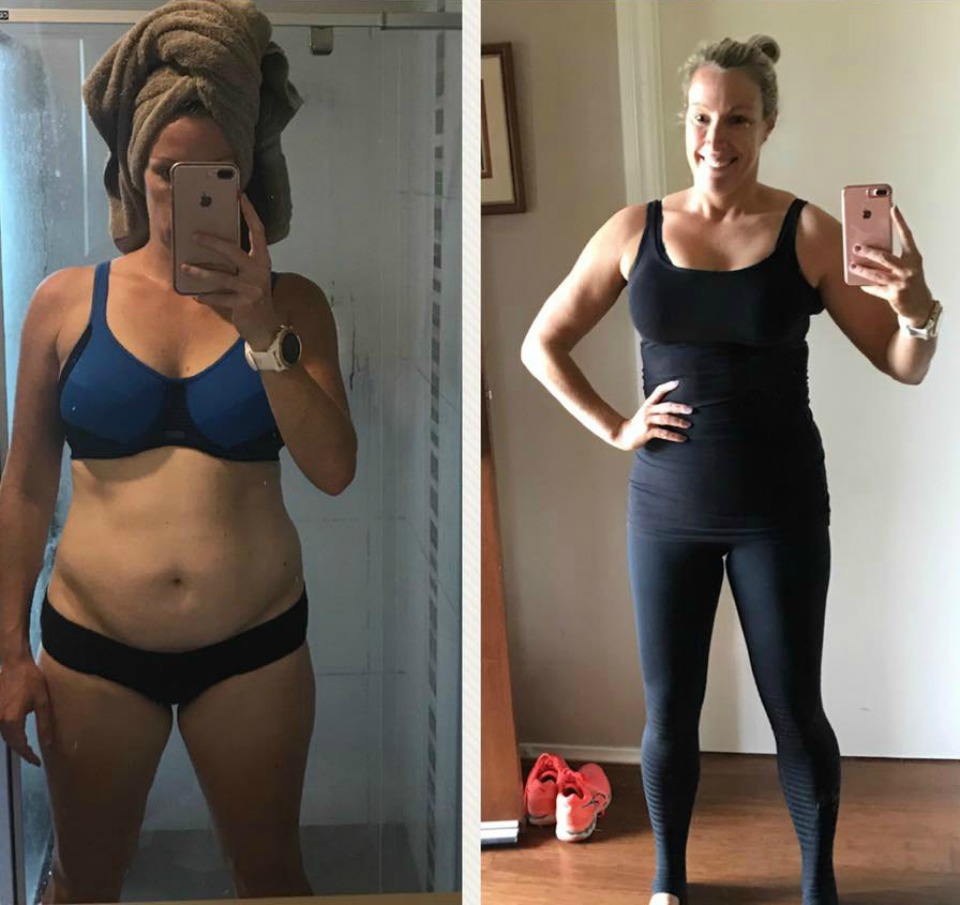 She also loves to always cook extra dinner to use the leftovers for lunch. Handy tip!
"The meal plan and app have been amazing and has been my favourite thing about the challenges. It is so easy to change to suit the needs or likes of my family and so easy to follow," Bridget adds.
If you are inspired by Bridget's story, then check out The Healthy Mummy app and our 28 Weight Loss Challenge.
With more than 4,500 delicious (and healthy) recipes, 350 exercises & 24/7 support – the 28 Day Weight Loss Challenge is designed (and proven) to help busy mums like you lose weight!